本文由 LATZ+PARTNER 授权mooool发表,欢迎转发,禁止以mooool编辑版本转载。
Thanks LATZ+PARTNER for authorizing the publication of the project on mooool. Text description provided by LATZ+PARTNER.
LATZ+PARTNER:该项目地(今被称为Kleiner Tiergarten)形成于17世纪中期,当时它是作为对柏林皇权中心扩张期间Grosser Tiergarten失去的土地的补偿,后面又历经了多次变革,曾在第二次世界大战中遭到严重破坏,也曾在20世纪60年代初得到重新设计。经过多年的忽视、滥用和误用,其布局反而具备了重新开发成为现代公园的潜力,以前由Wilhelm Alverdes设计的公园形式和空间特征也在这次的更新中得到了新的强调和发展。
LATZ+PARTNER:The area which today is known as the Kleiner Tiergarten (Small Zoological Garden) came into being in the mid-17th century as compensation for the loss of land at the Grosser Tiergarten (Large Zoological Garden) during Berlin's expansion as a seat of royal power. It has undergone several transformations, suffered severe damage in the Second World War and was redesigned in the early 1960s. After years of neglect, over-use and misuse, it is this layout which formed the basis for its redevelopment into a contemporary park. The formal and spatial features of the park designed by Wilhelm Alverdes have been emphasised and developed in a sensitive transformation.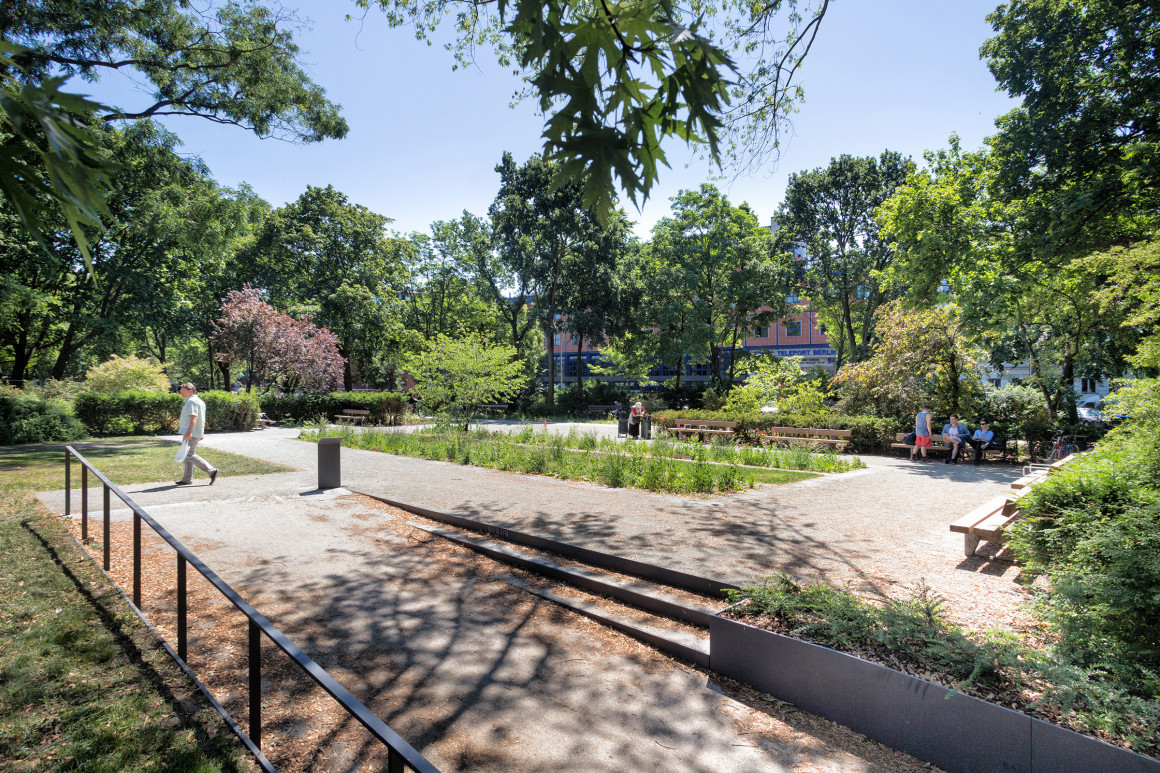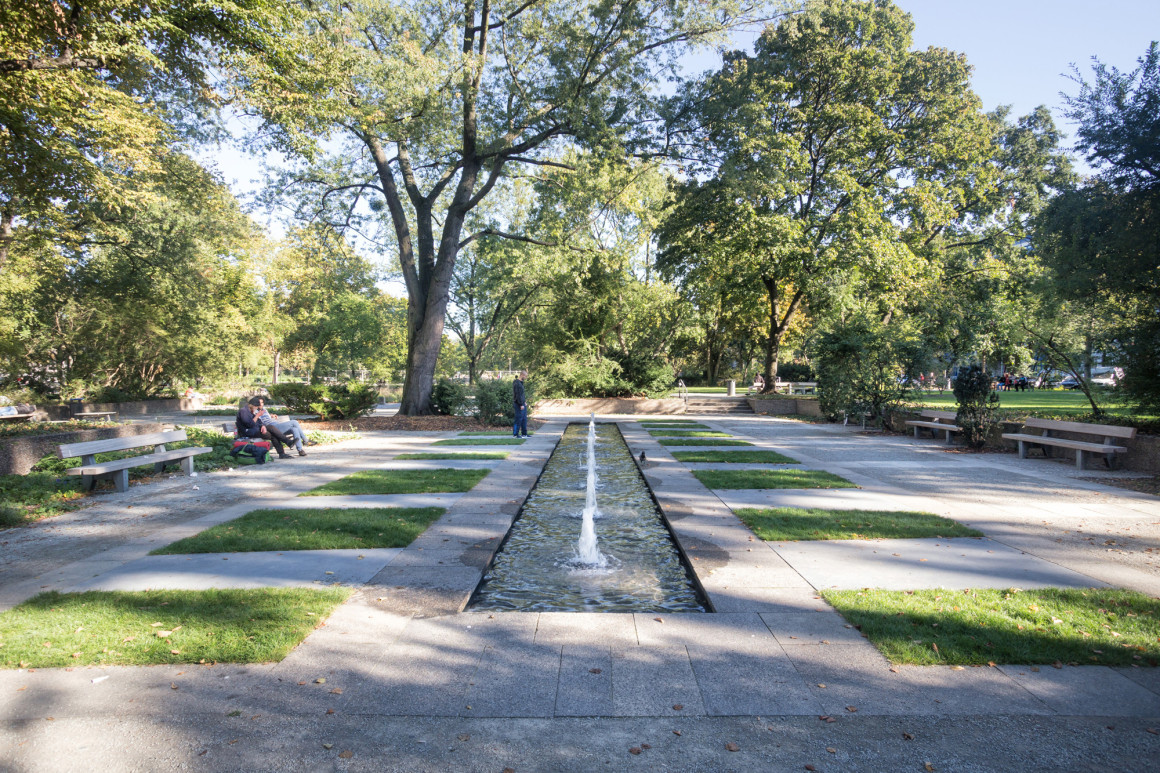 公园边缘是主要由先锋物种组成的茂密植被,这些植株之间疏密有致,空间疏离处还形成了特色的林地岛屿。公园中看似连续的篱笆不仅连接着公园的各个部分,也将公园与周围的城市肌理联系了起来。
The dense vegetation along the boundary, mainly consisting of pioneer species, is deliberately thinned out in certain areas to form islands of woodland that are characteristic of the park's margins. The seemingly continuous hedge connects the various parts of the park and links them into the surrounding urban fabric.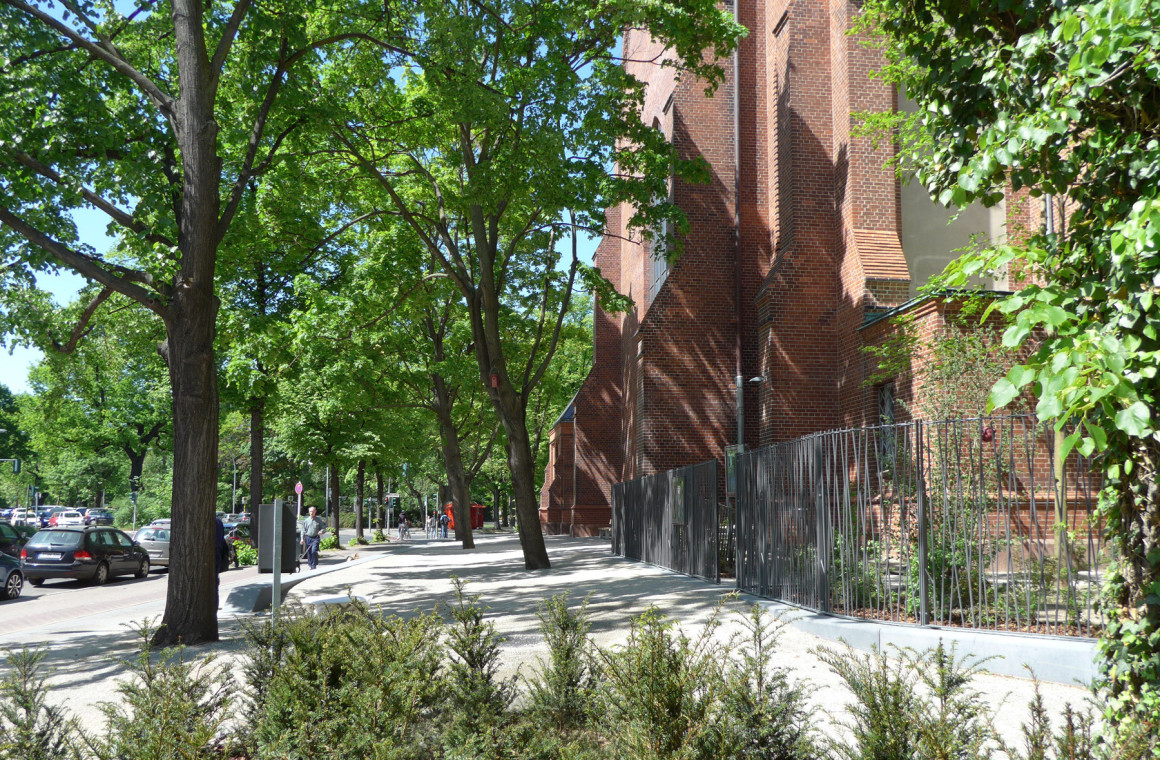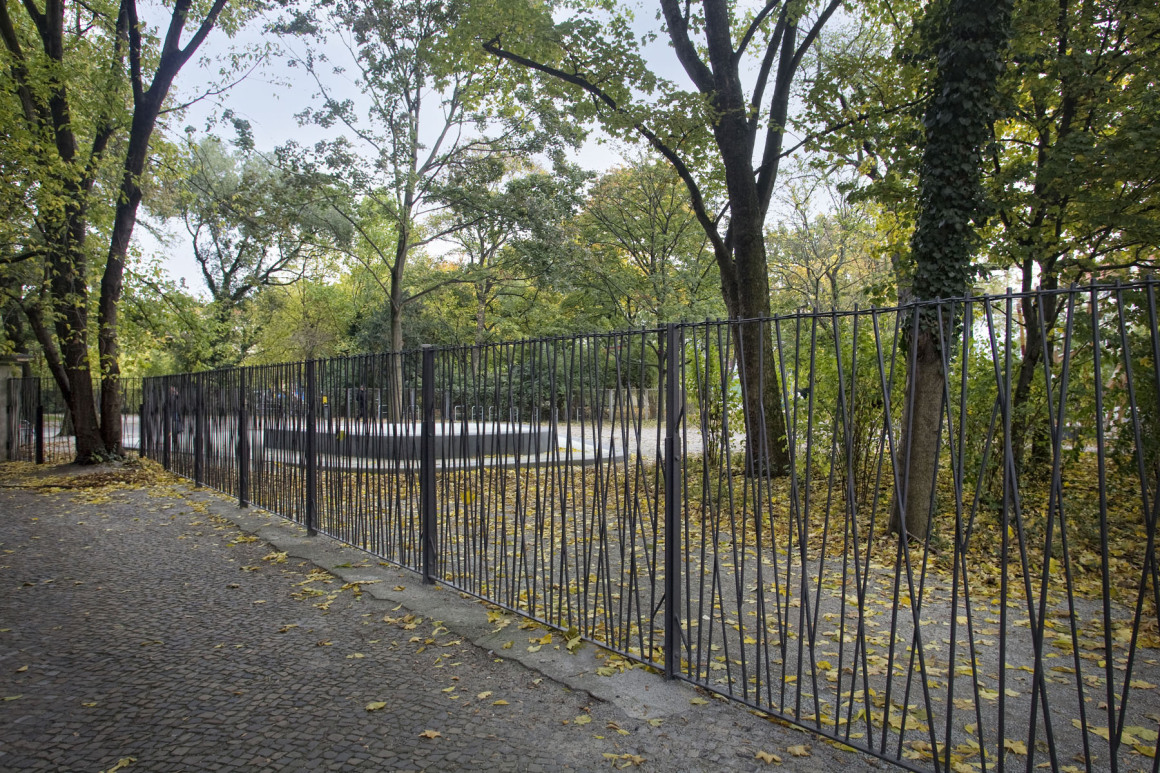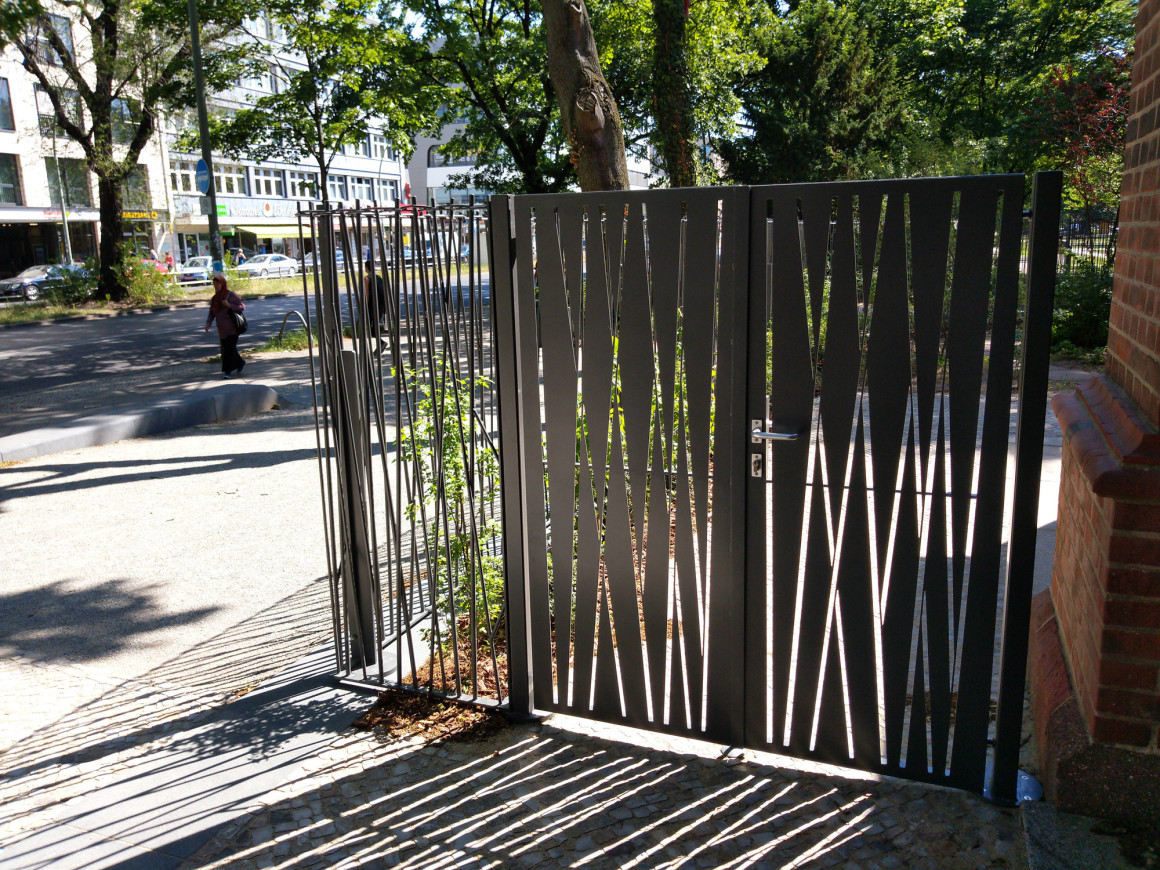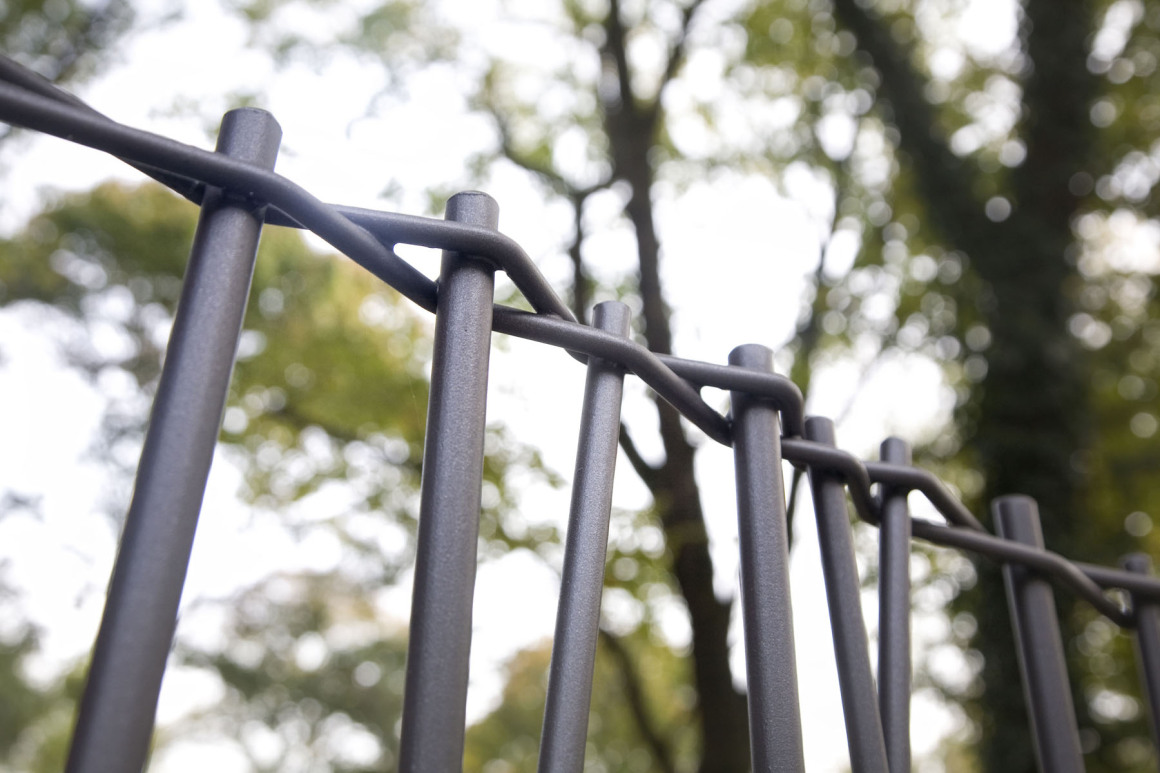 现有过密生长的树木和灌木被适当地修剪到不同的高度。由此形成的高低错落的绿色空间和和由条形石凳围合而成的林地岛屿相映成趣。
The crowns of existing trees along the edges of the park are lifted to different heights. The resultant green filter enhances the varied spaces created by the woodland islands, whose edges are traced by bands of stone benches.
▼植被更新分析图 Vegetation renewal analysis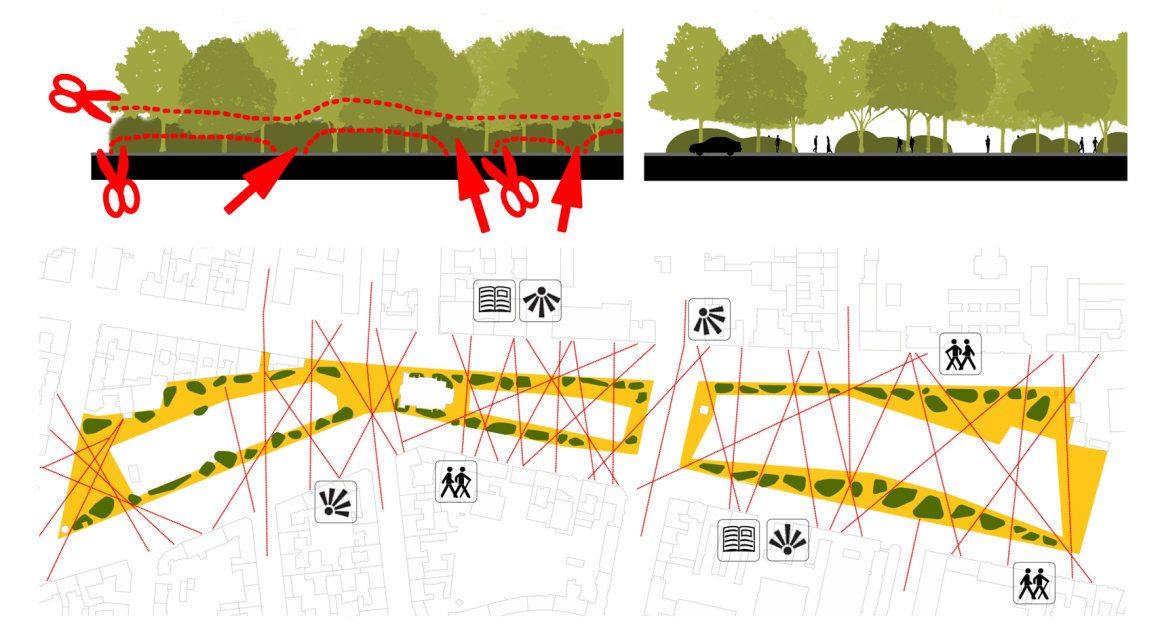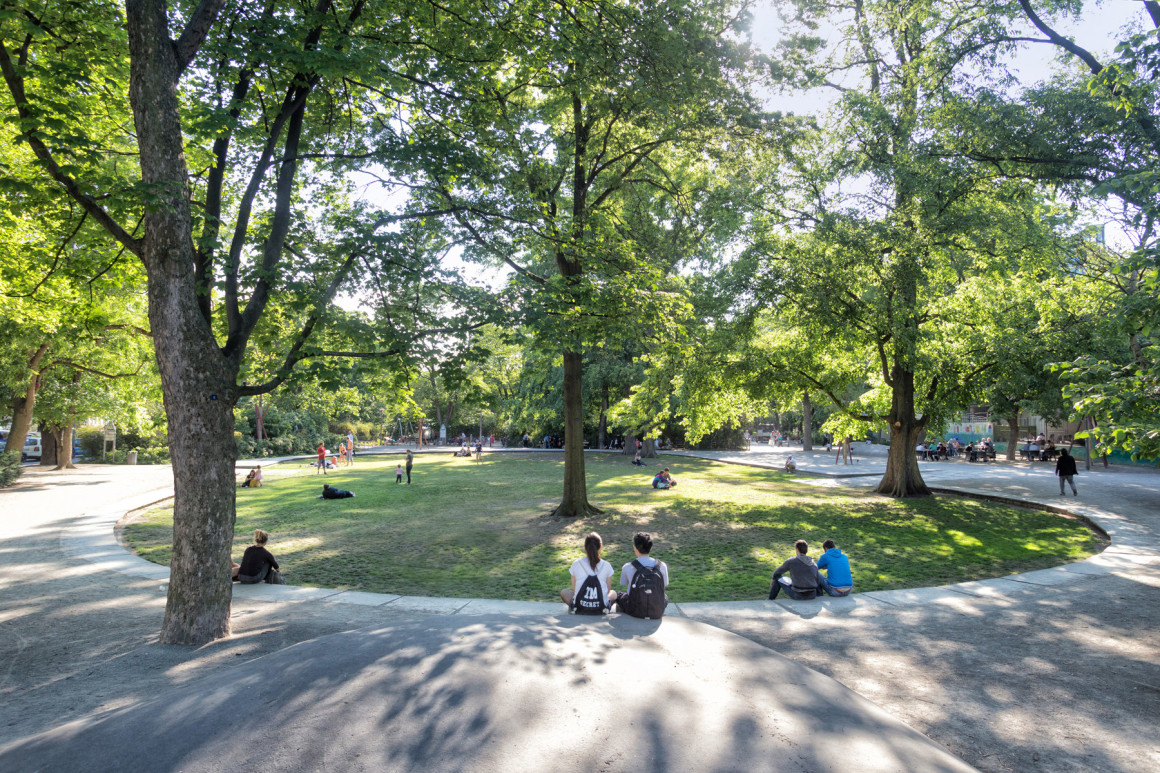 公园中另一个新元素是随处可见的"卵石座椅",它们的造型自然且与林地岛形状相似,为公园增加了另一个识别度高又独一无二的设计特色。这些有机状的"卵石座椅"被放置于充满历史气息的公园座椅设施旁边,除了提供必要的座位功能外,还能充当游戏元素。
Another new element with a similar shape to the island-like hedges is found in all parts of the park and adds a recognisable and distinctive design feature; the "pebble seats" are organically shaped stones positioned next to the historic park furniture and, as well as providing seating, also serve as play elements.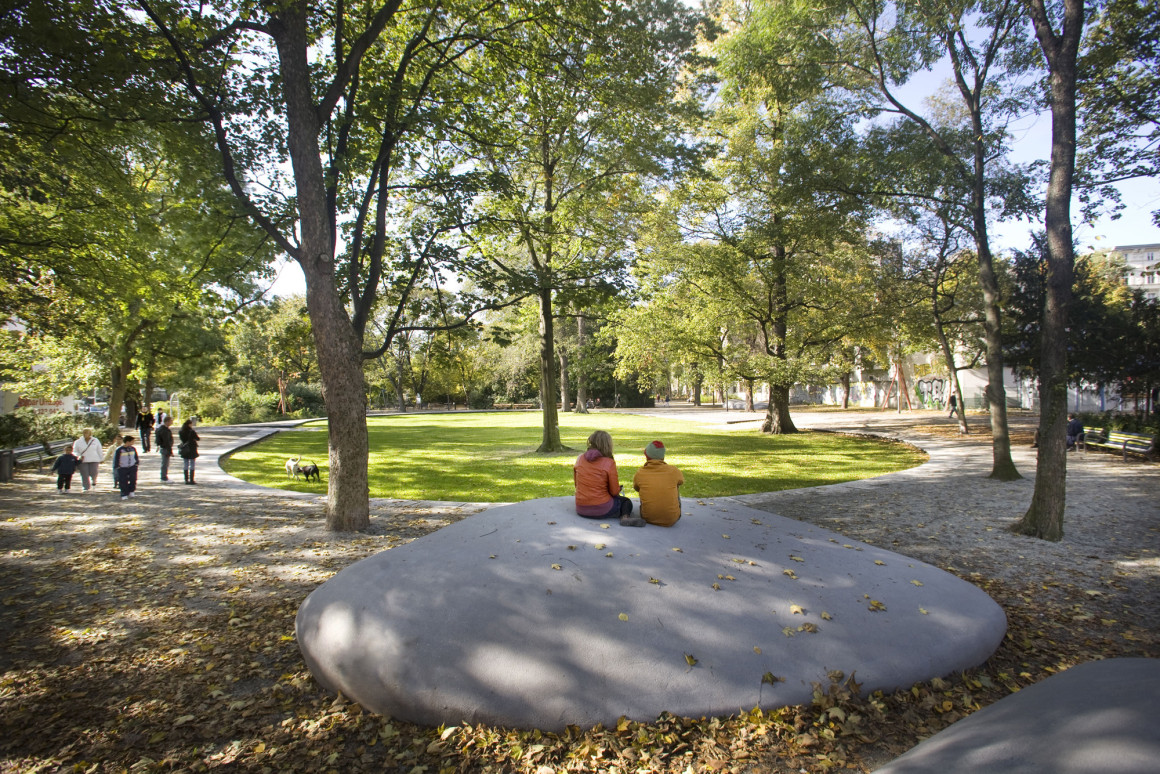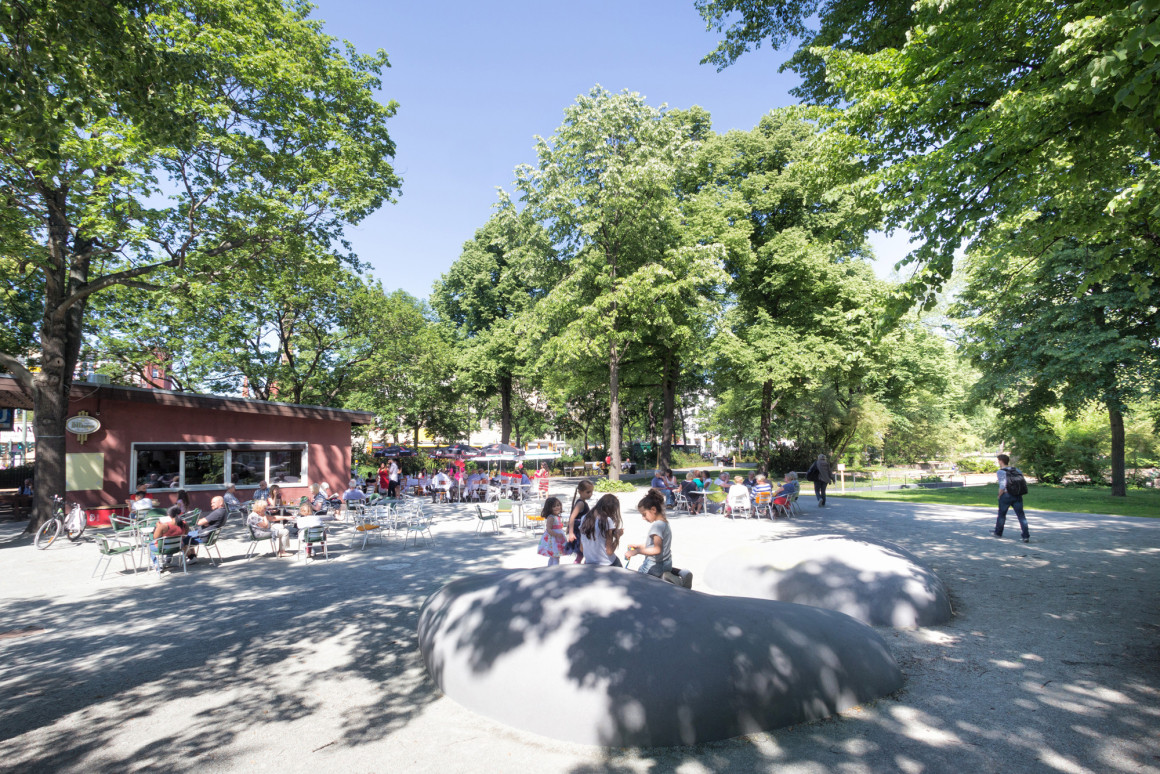 我们削减了其他中低层的植被,只保留了公园内健康成熟的大树,从而创造了宽阔的草坪空间和各种活动空间,开阔了人们的视野,也让阳光和温暖充满了整个公园。
Healthy mature trees inside the park are retained whilst all other vegetation is thinned out. Light and warmth flood the park, great vistas are opened up and expansive lawns and areas of crushed gravel created for various activities.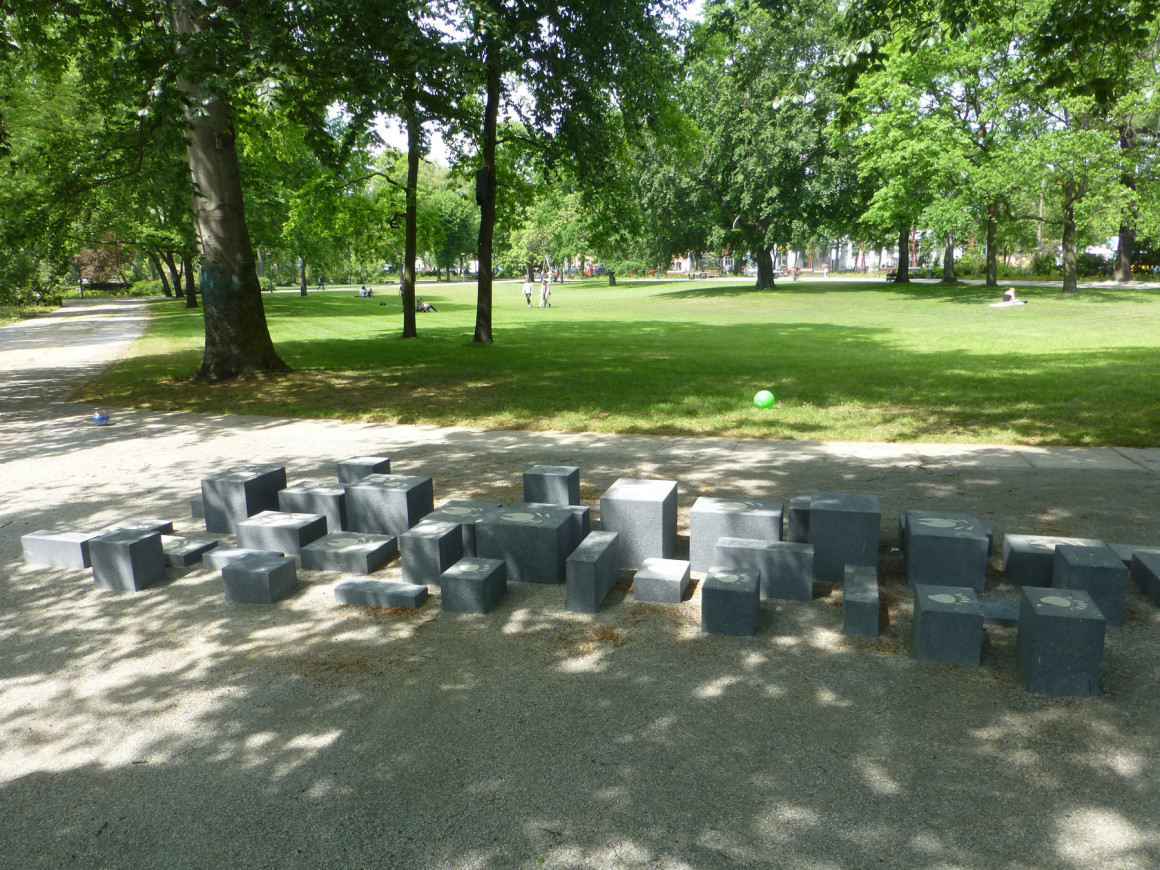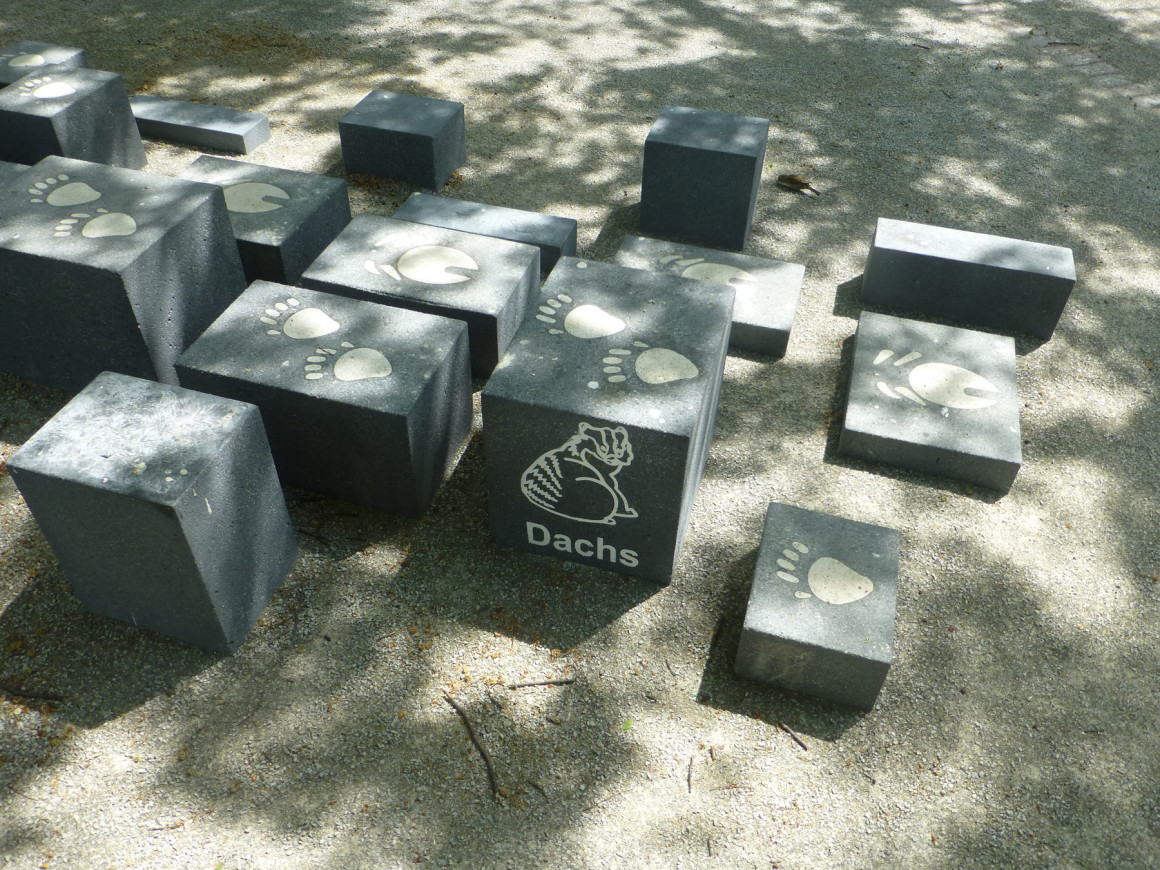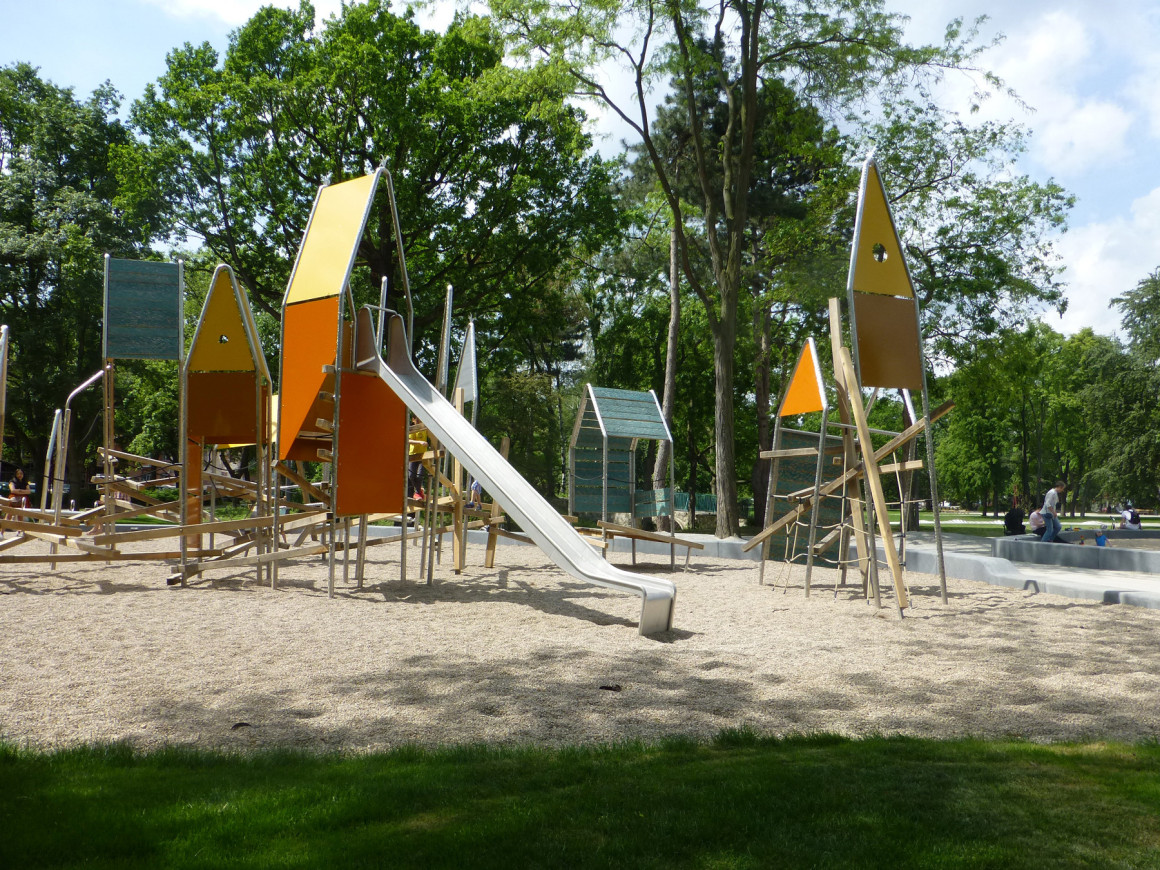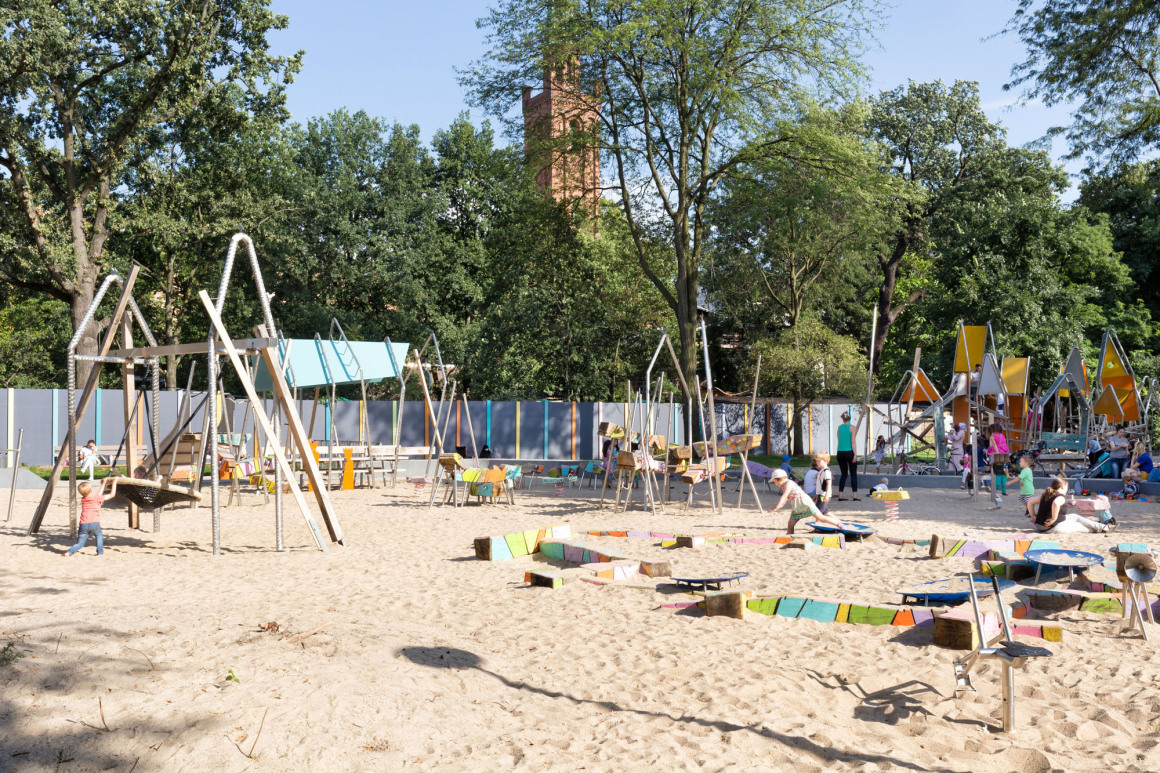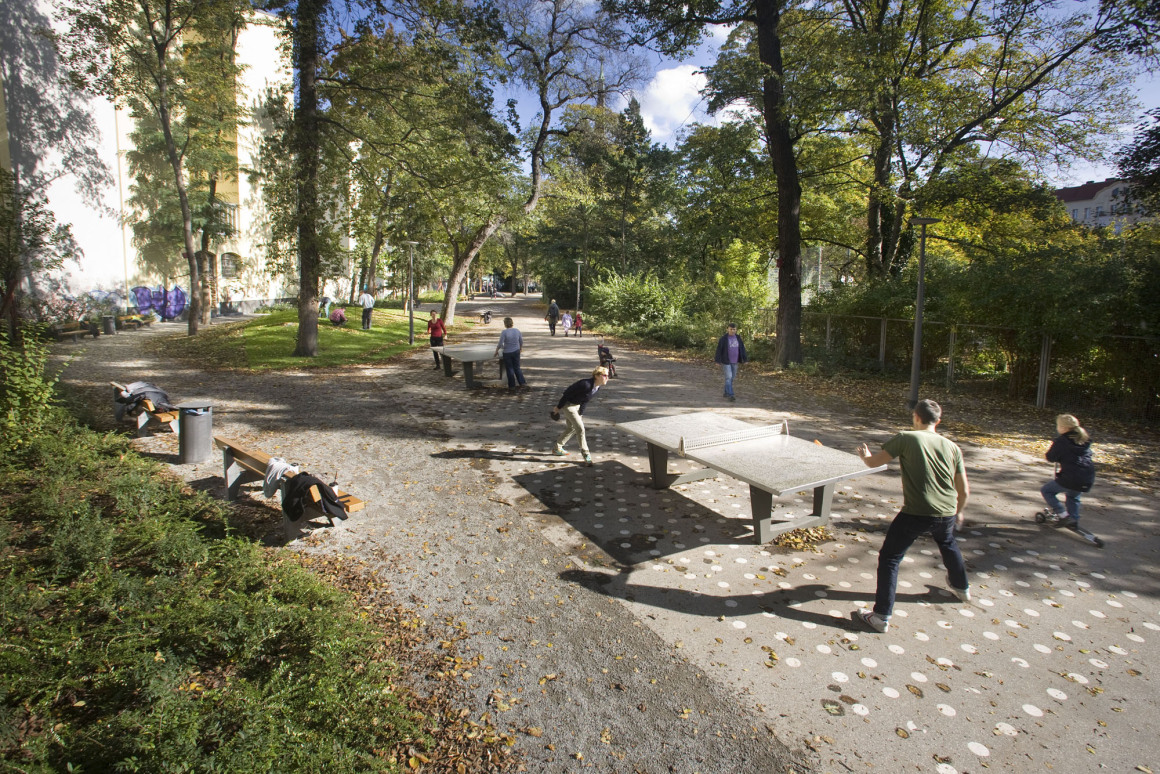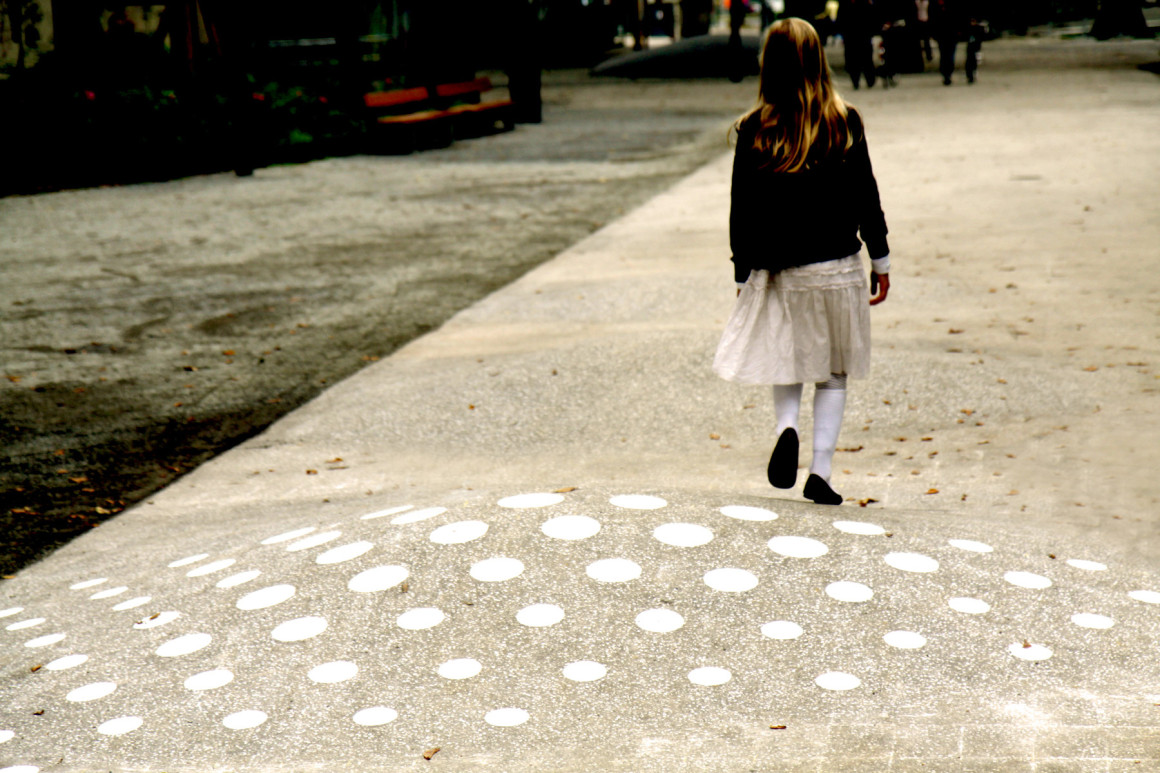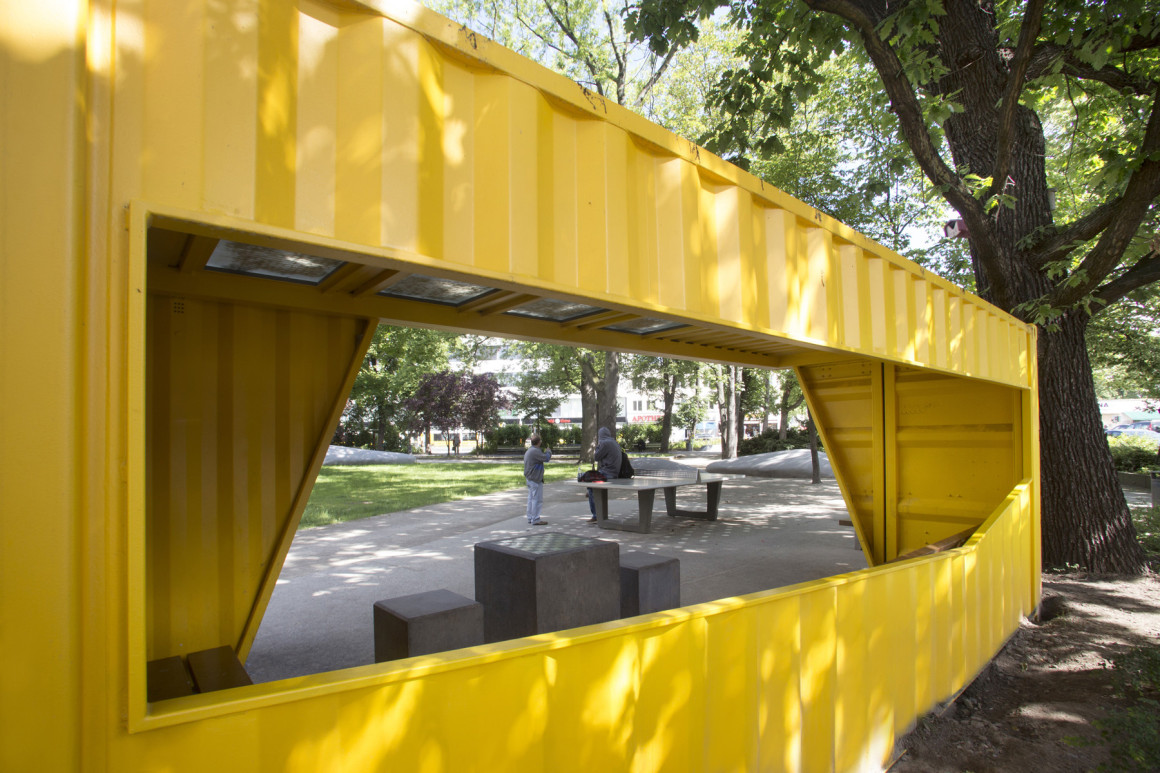 这项为该公园定制的综合设计方案,旨在足够和安全的空间内满足不同使用者的不同需求。
A comprehensive programme is proposed for the park with the objective of accommodating the different interests of users in adequate and safe spaces.
▼项目总平面图 Master plan

项目名称: 小蒂尔加滕公园/奥托公园
完成年份: 2010
项目面积: 6.3公顷
项目地点: 德国柏林
设计公司名称: 拉茨与合伙人景观规划事务所
公司网址: https://www.latzundpartner.de/en/
联系邮箱: post@latzundpartner.de
主创设计师: Tilman Latz
设计团队: Michael Stegmeier, Gerwin Gruber
客户:Bezirksamt Mitte von Berlin 柏林中区政府
摄影师: © Ornella Orlandini
Project name: Redevelopment of a historic park in Berlin – Moabit
Year completed: 2010
Project area: 6.3 hectares
Project location: Berlin, Germany
Design firm: LATZ+PARTNER
Website: https://www.latzundpartner.de/en/
Contact: post@latzundpartner.de
Lead designer: Tilman Latz
Design team: Michael Stegmeier, Gerwin Gruber
Client: Bezirksamt Mitte von Berlin central government
Photographer: © Ornella Orlandini
更多 Read more about: LATZ+PARTNER