本文由 Prostoria 授权mooool发表,欢迎转发,禁止以mooool编辑版本转载。
Thanks Prostoria for authorizing the publication of the project on mooool, Text description provided by Prostoria.
Prostoria:因新型冠状病毒大流行,今年的米兰设计周和其他许多家具展都被取消了,所以Prostoria与设计师Numen/ForUse和Simon Morasi Piperčić合作,为当地设计-建筑社区创建了一个融合建筑、设计、电影和活动的混合模拟-数字项目。该装置就坐落在克罗地亚Prostoria家具工厂附近的森林展馆中。
Prostoria:As Milan Design Week and many other furniture fairs were cancelled due to the coronavirus pandemic, Prostoria, in collaboration with the designers Numen/ForUse and Simon Morasi Piperčić, has created a hybrid analogue-digital project that combines architecture, design, film and an event for the local design-architecture community. The film "Revisiting Analogue" takes place in the forest pavilion near Prostoria's furniture factory in Croatia.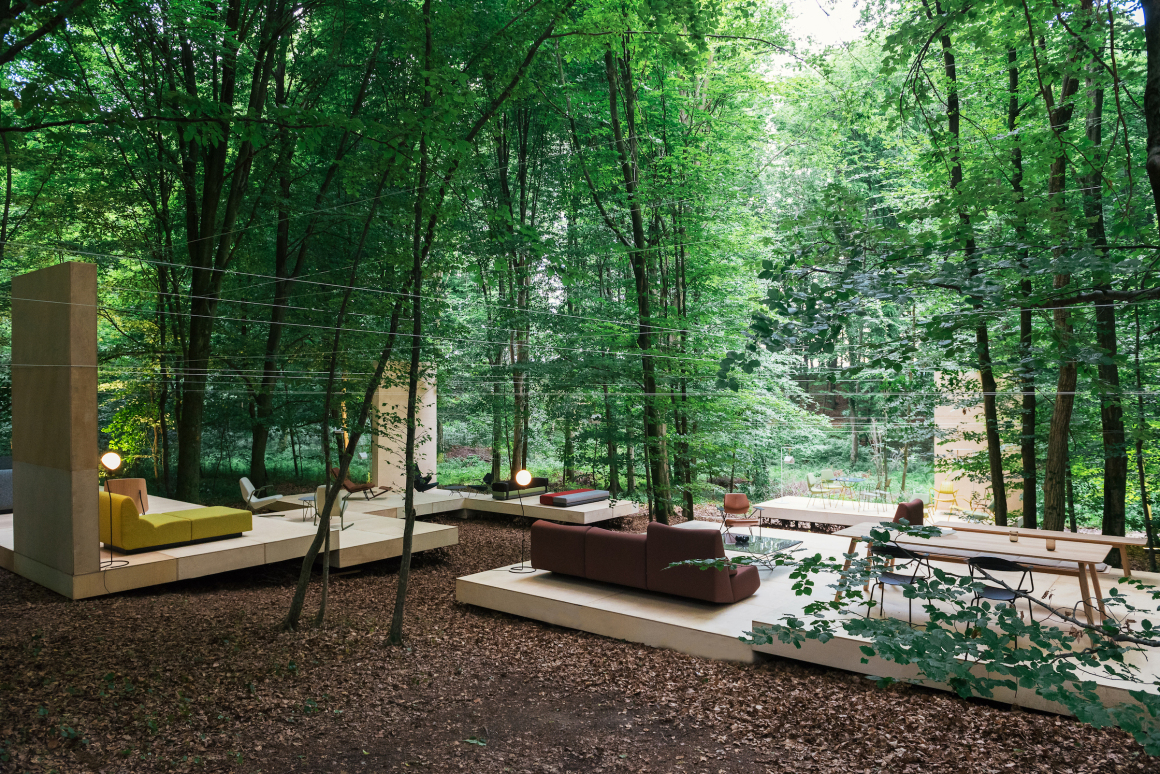 ▼项目视频 Video
展馆通过严格按照网格正交排列的人造"岛屿"来表达,与自然散布的树木和灌木丛形成对比。在这片郁郁葱葱的欧洲森林中,几何、自然和人之间的对话为人们体验Prostoria的顶级艺术品提供了一种超现实的环境:多边形和倾斜扶手椅(室内外都有)、精心组合的躺椅和Absent沙发、新的张力低椅、Piun椅、Osmo户外椅、Bavul长凳和床、Tinker和Toggle扶手椅和Kontrapunkt,以及最新的扶手椅改造成了躺椅。
Articulated through orthogonal "islands" of man-made forms set in a strict grid, the pavilion contrasts with the scattered array of trees and bushes. This dialogue between geometry, nature and people provides a surreal setting for experiencing Prostoria's top artefacts, in a lush European forest: Polygon and Oblique armchairs (both indoor & outdoor), modular sofas Layout and Absent, a new Strain low chair, Piun chairs, Osmo outdoor chairs, Bavul bench & bed, Tinker and Toggle armchair and Kontrapunkt, the newest armchair that transforms into a chaise lounge.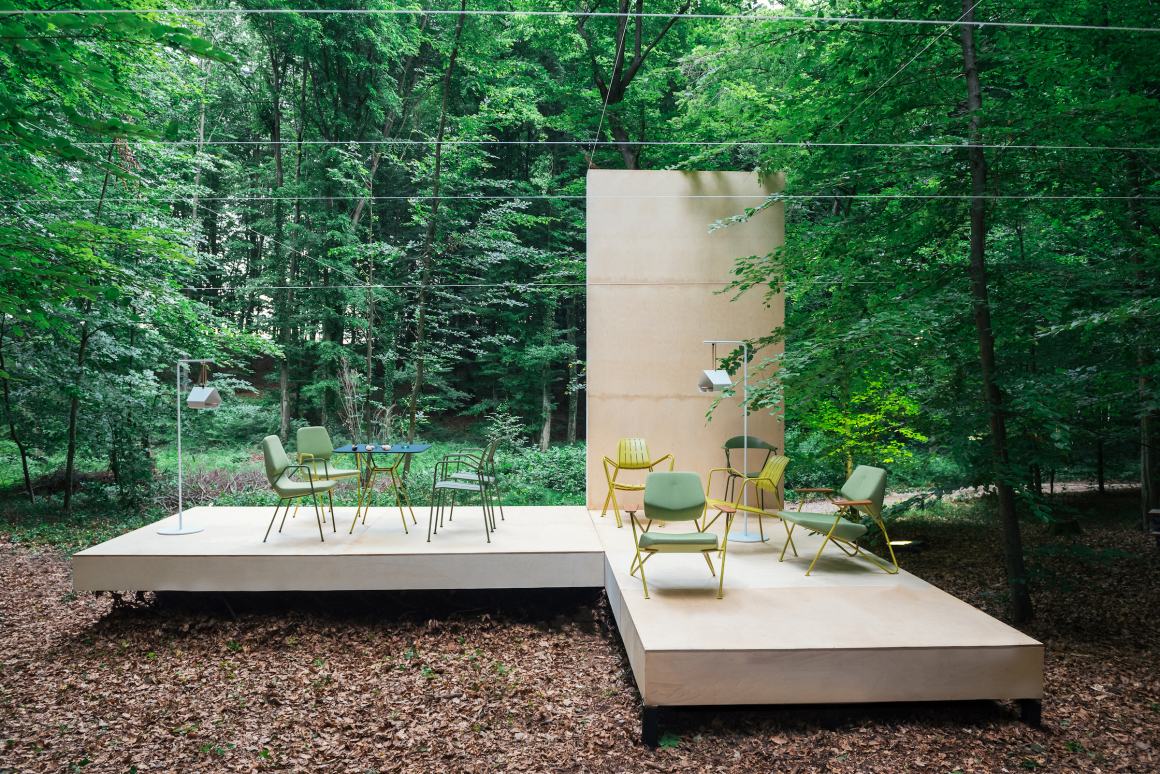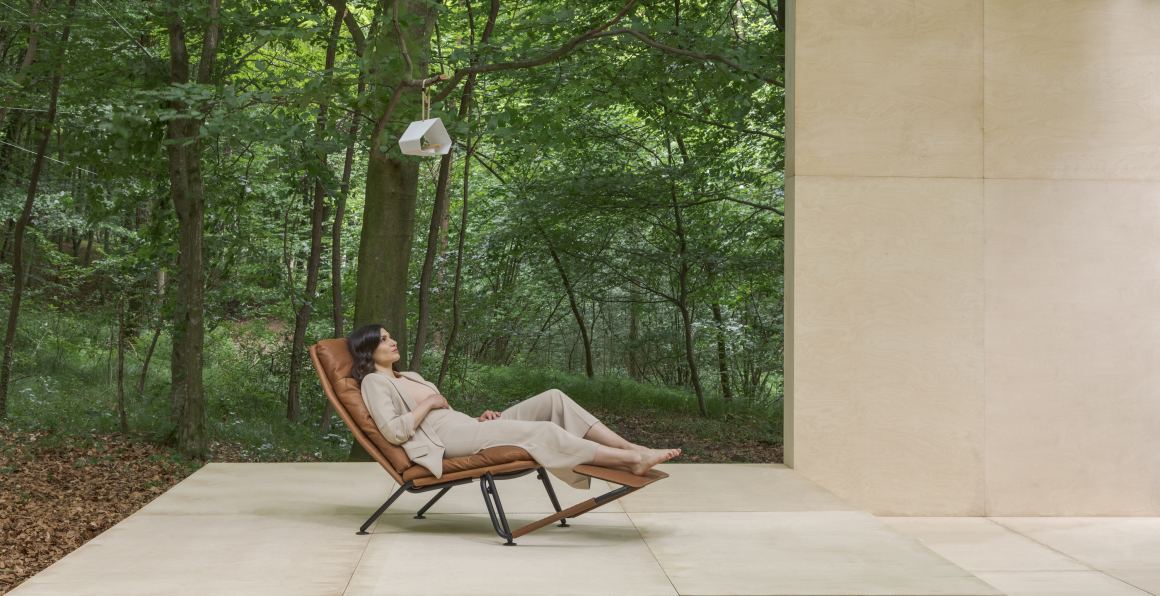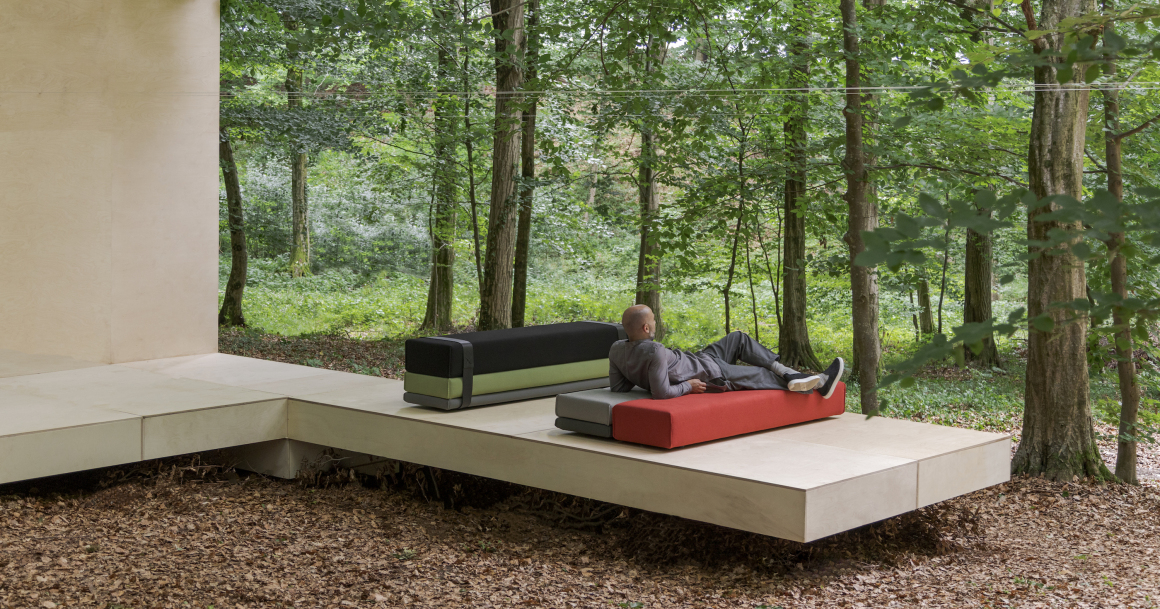 根据功能互相组合的家具强调出了展馆的体量,里面的每个岛屿都好像是自己的家,只是这里的墙壁和屋顶是透明的。这个由Numen/ForUse和Simon Morasi Piperčić设计的森林展馆围绕逆向数字主义而构思,它具备数字化功能,但在过程和材料上却是模拟式的。展馆和克罗地亚设计-建筑社区的活动一起成为了Prostoria的电影《重回模拟时代》的布景。这是一种强化的现实,它解决了由于在模拟和数字之间不断转换而引起的人类对物质性和自然的怀旧,在最近的封锁期间,数字化比以往任何时候都更好地渗透进了我们的生活。
The pavilion's volume is emphasized by the functional clustering of the furniture, as if each island is its own home with transparent walls and roof. The forest pavilion by Numen/ForUse & Simon Morasi Piperčić was conceived around inversed digitalism; it has a digital flair but is analogue in its process and materials. The pavilion and an event for the Croatian design-architecture community have also served as the set for Prostoria's film "Revisiting Analogue" by Rene Gallo. It addresses humanity's nostalgia for materiality and nature due to the constant shifts between analogue and digital, a kind of augmented reality in which the digital has impregnated our lives more than ever during the recent lockdown.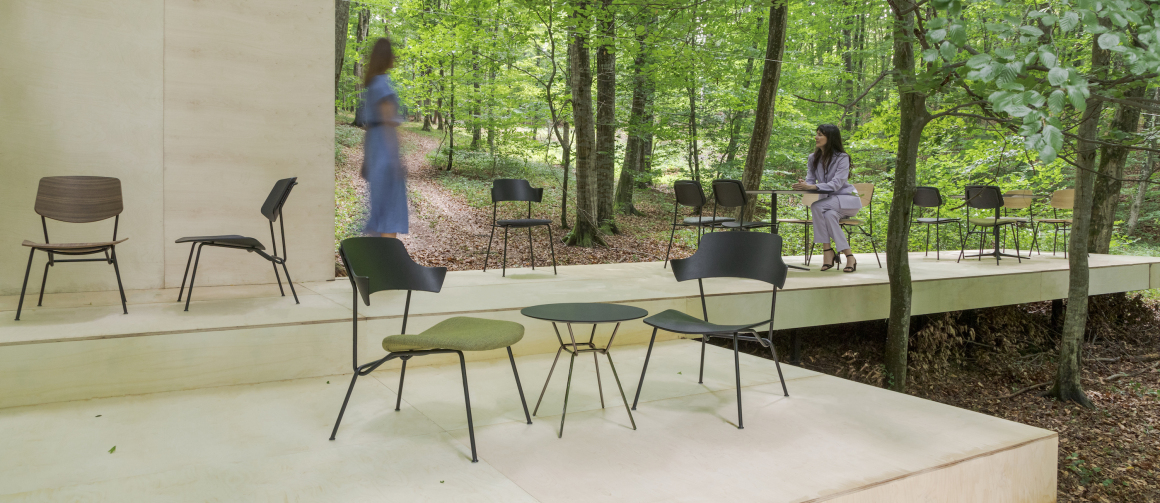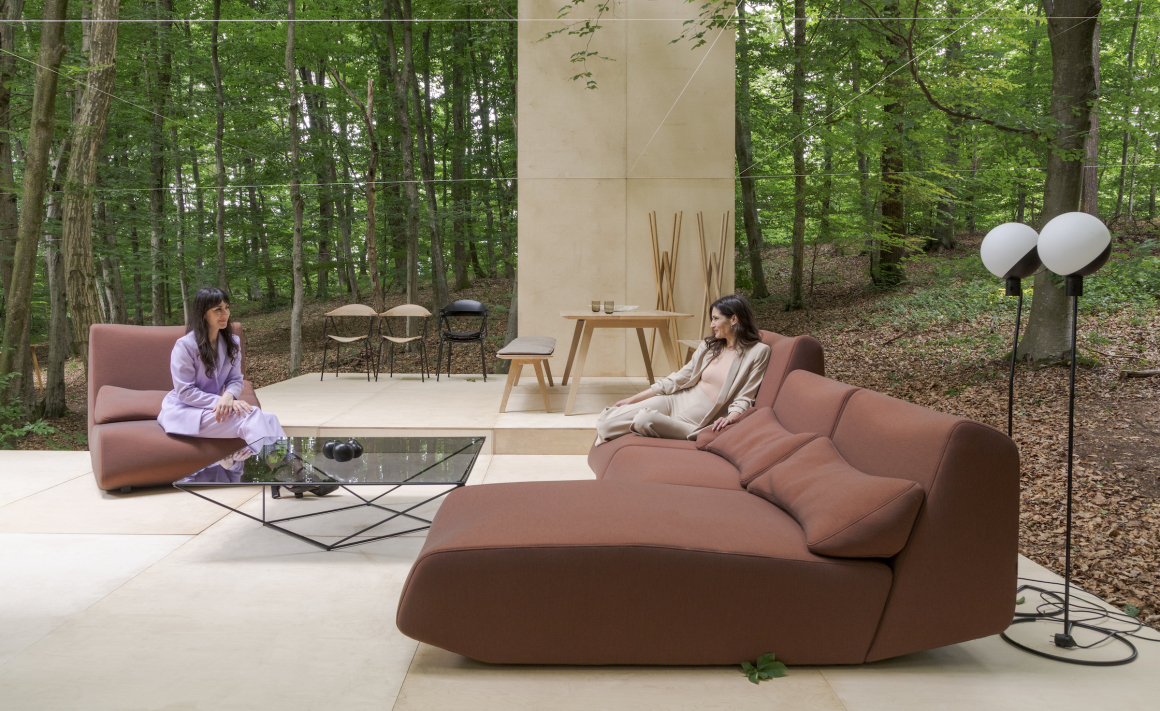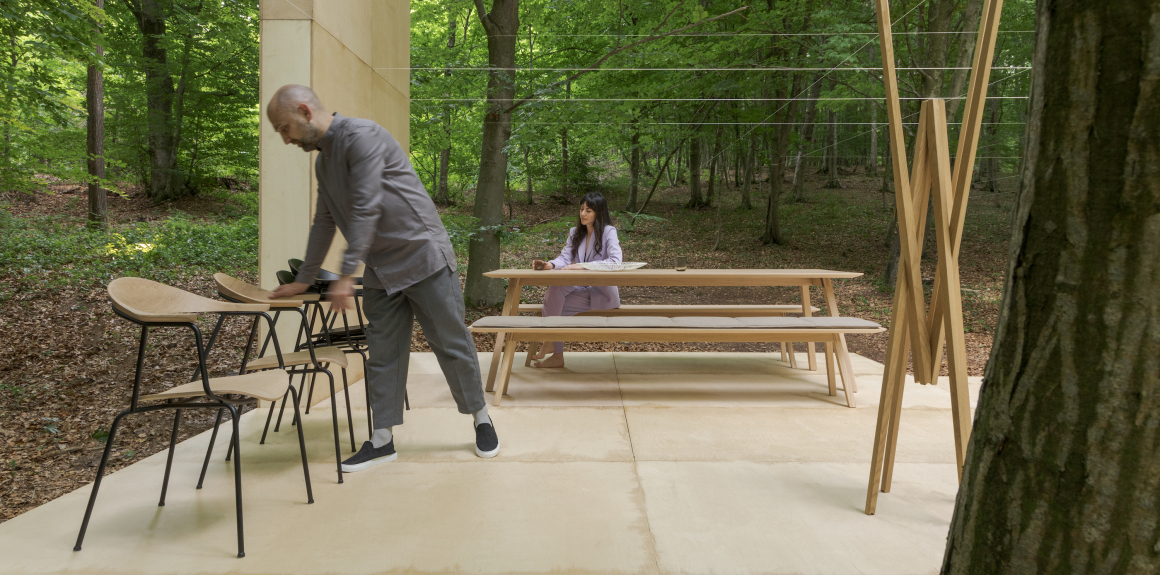 "重回模拟时代"是Prostoria试图通过森林空间和体现自然材料和设计的产品,以及以数字方式分享物质性体验的一种尝试。所有这一切都有一个基础效应,即唤起人们内心的舒适与稳定。
"Revisiting Analogue" is Prostoria's attempt to digitally share the experience of materiality, through the forest room and products that embody nature-based materials and design. All of this has a grounding effect and evokes inner comfort and stability.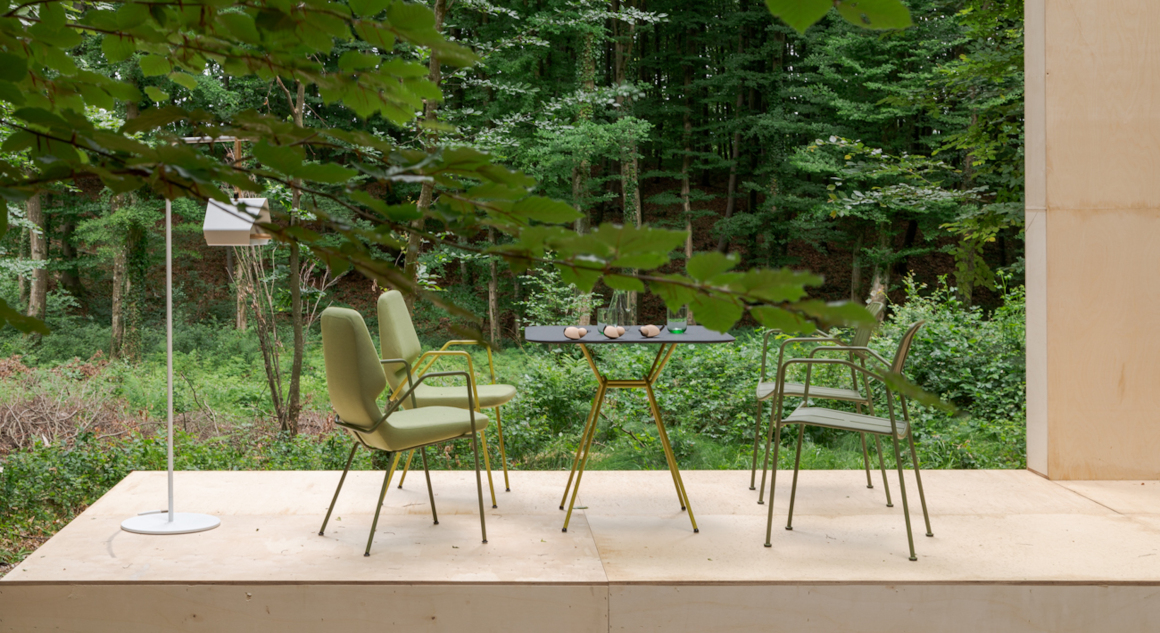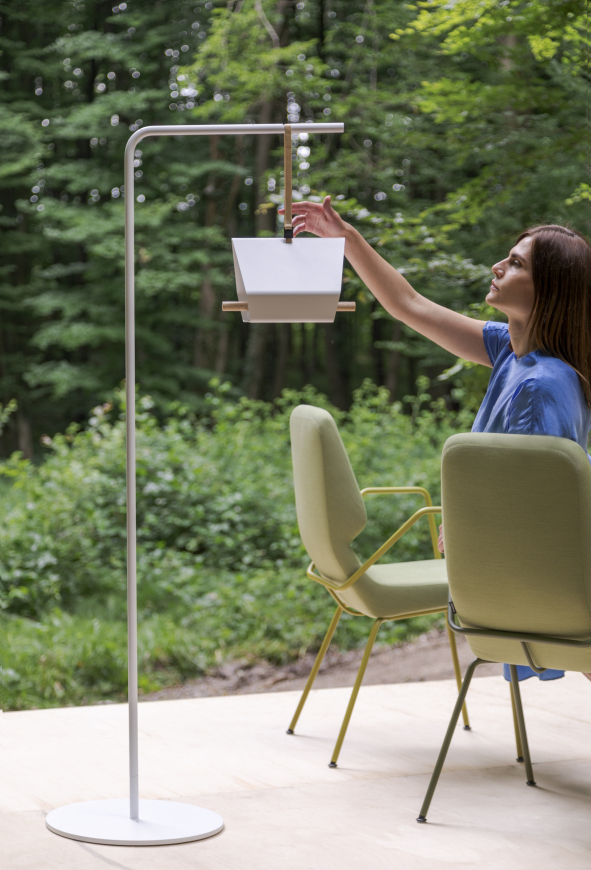 目前,克罗地亚已成为抗击新型冠状病毒传播最成功的国家之一,随着封锁的放松,Prostoria又再次创建了"重回模拟时代"装置活动。
Prostoria was compelled to create "Revisiting Analogue" as the lockdown eased, as Croatia has become one of the most successful countries combating the spread of coronavirus.
▼项目活动照片 Event Photos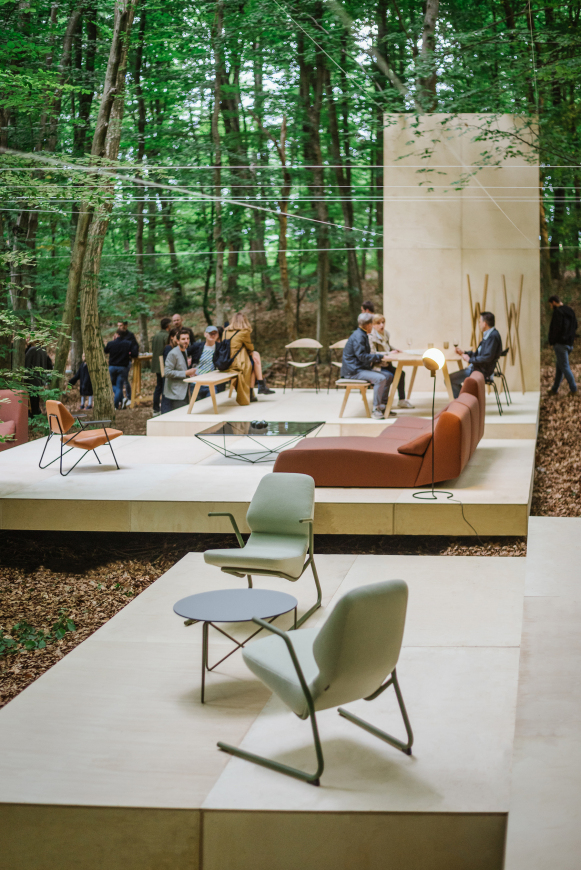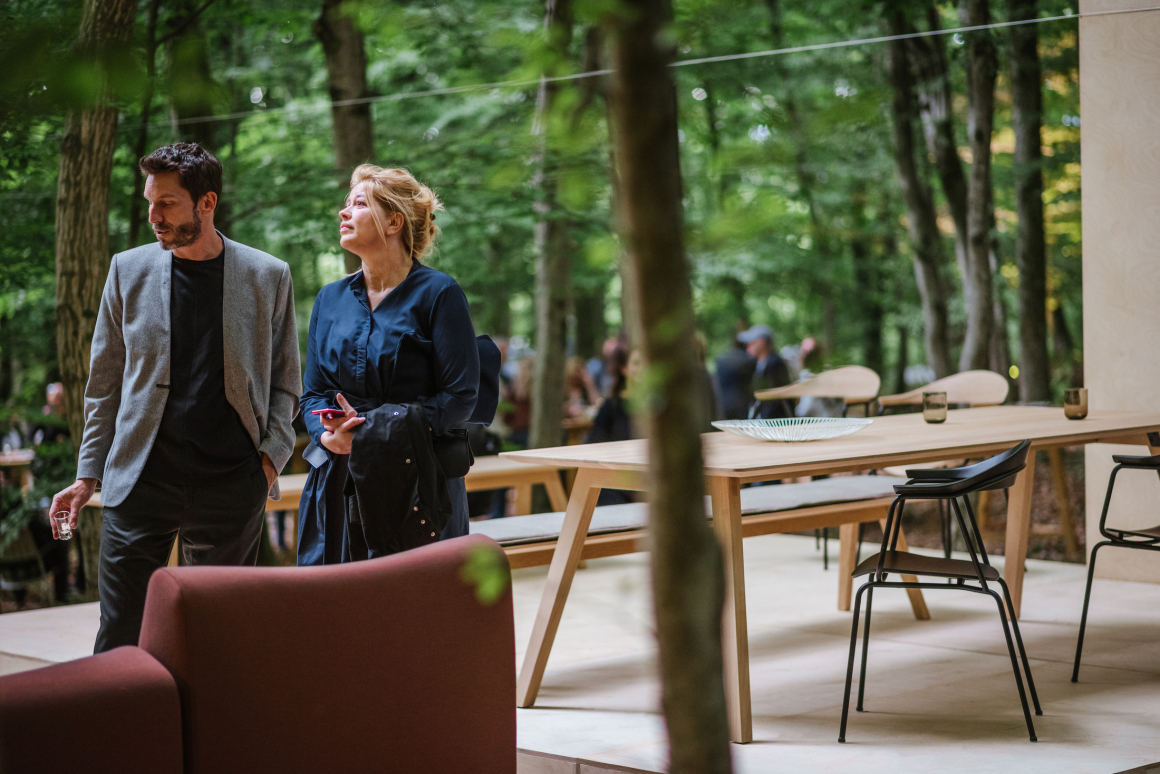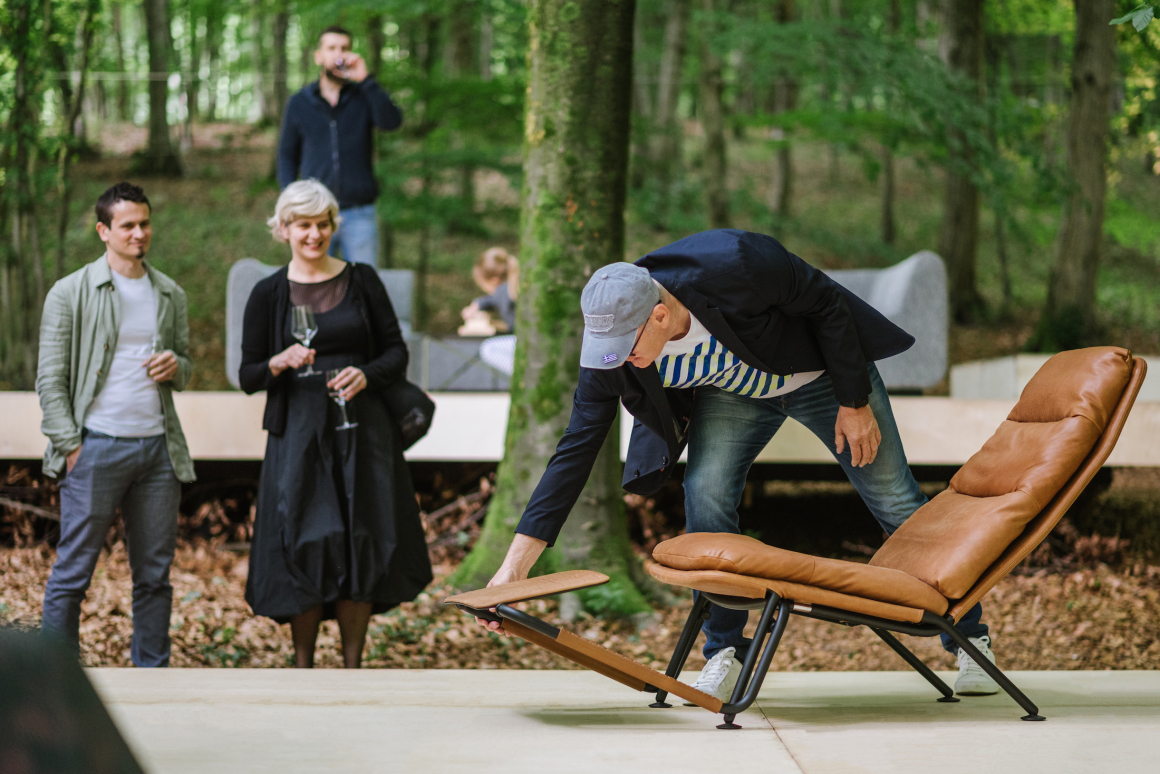 项目名称:重回模拟时代
完成:2020年
设计面积:2020
项目地点:克罗地亚 Prostoria的森林馆
设计:Prostoria
公司网址:www.prostoria.eu
联系邮箱:tbartakovic@prostoria.eu
首席建筑师:Numen/ForUse & Simon Morasi Piperčić
设计团队:Numen/ForUse & Simon Morasi Piperčić
图片来源:Doris Fatur, Petar Santini
Project name: Revisiting Analogue
Completion Year: 2020
Design Area: 2020
Project location: Croatia, Prostoria's Forest Pavilion
Design: Prostoria
Website: www.prostoria.eu
Contact e-mail: tbartakovic@prostoria.eu
Lead Architects: Numen/ForUse & Simon Morasi Piperčić
Design Team: Numen/ForUse & Simon Morasi Piperčić
Photo credits: Doris Fatur, Petar Santini
更多 Read more about: Prostoria