PLandscape:这里没有奢华而宏伟的大堂,也没有任何夸张的造型。只希望以返璞归真与平淡的手法,带出一种现代都市人在度假时所追求的低调与放松情怀.
PLandscape:Guests here will not find a luxurious grand lobby or overembellished forms of any kind. There is only an atmosphere of concise and well-thought craftsmanship that delivers all the aspirations and relaxation required by modern guests from the city.
整体鸟瞰图
三亚保利瑰丽酒店(i)迎宾 Rosewood Sanya Hotel (i) Welcom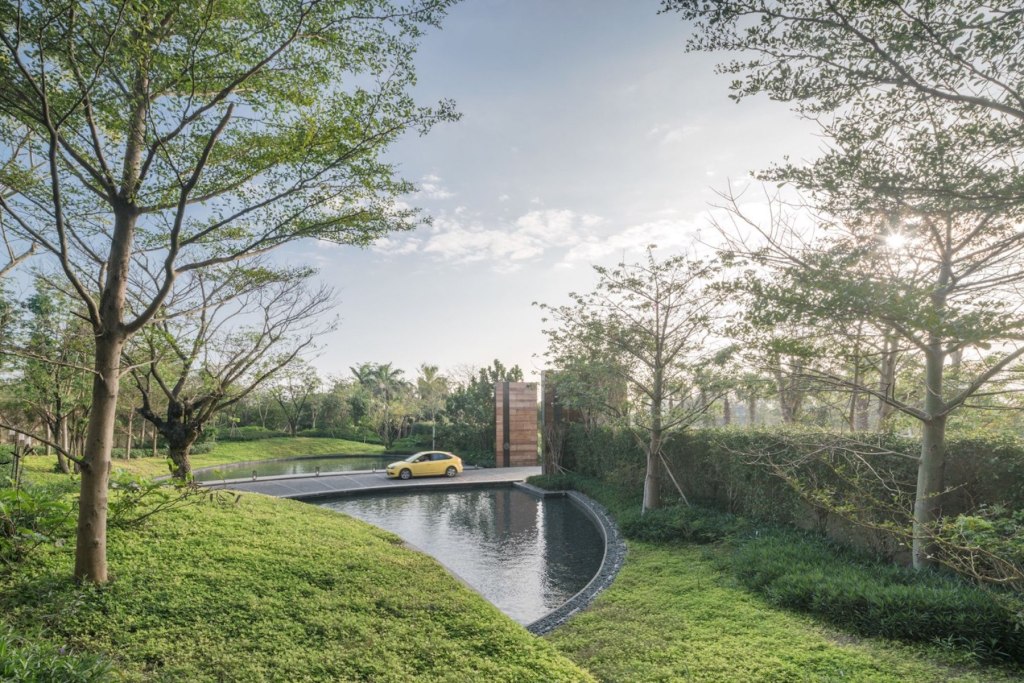 自然的入口引导区
三亚保利瑰丽酒店(ii)泳池和草坪 Rosewood Sanya Hotel (ii) Pools And Lawn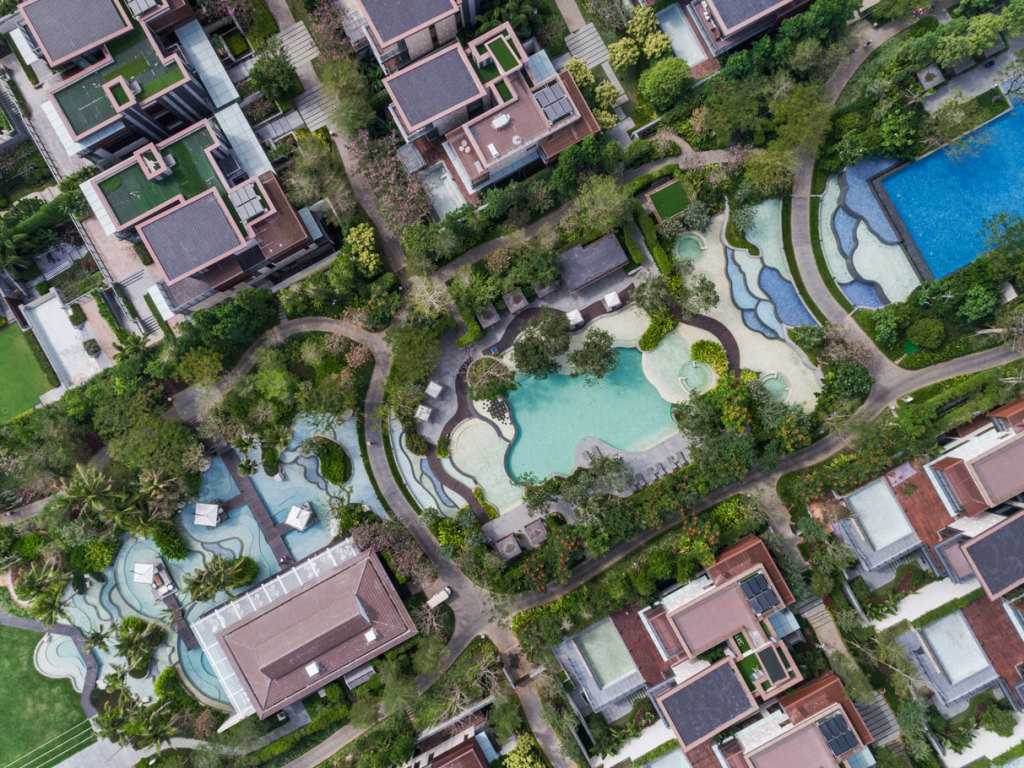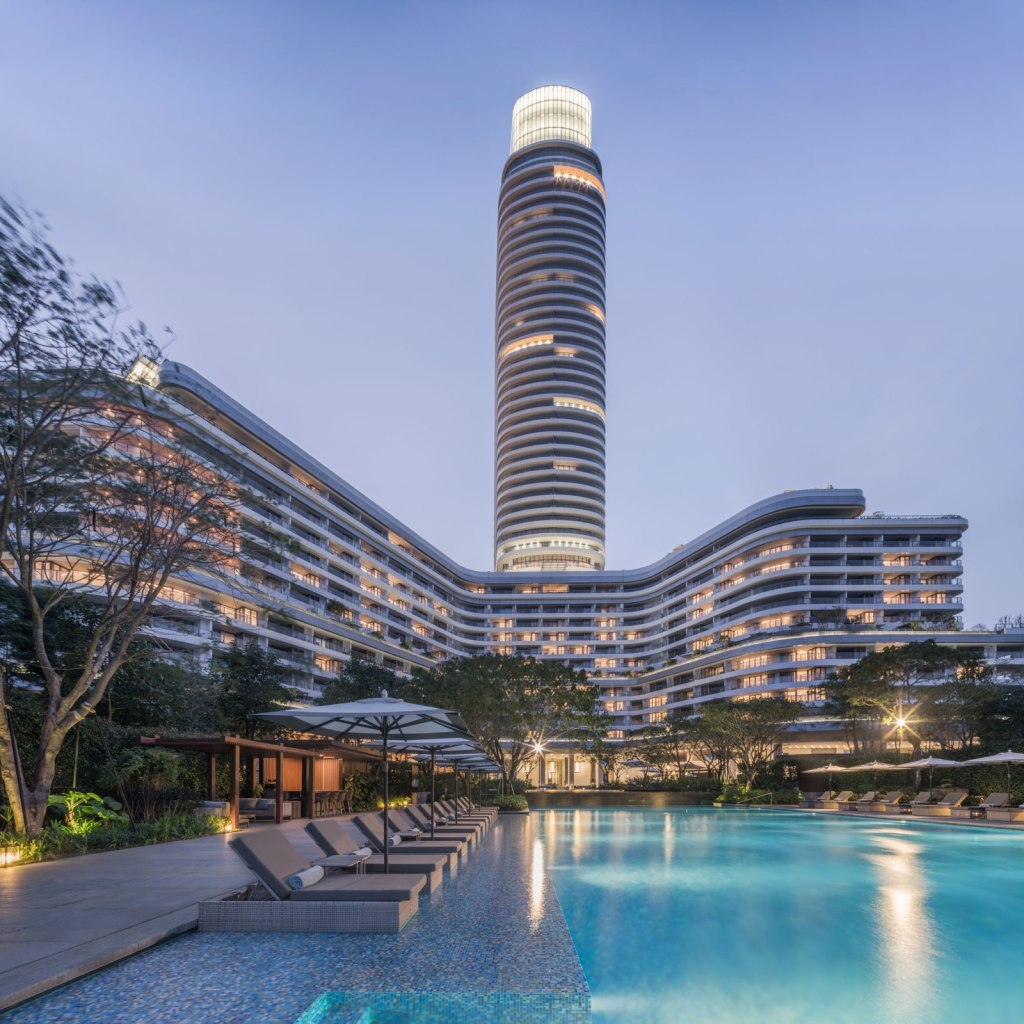 三亚保利瑰丽酒店(iii)空中泳池 Rosewood Sanya Hotel (iii) Sky Pool
酒店13楼的110米空中无边泳池能够让你在三亚最高的泳池里畅玩,下沉式座位设计的酒吧"海",入夜后,贝壳色的马赛克、白色的灯光和银色月光相互衬托,景色震撼。
The 110m infinite air swimming pool on the 13th floor of the hotel can let you have fun in sanya's tallest swimming pool. the sunken seat bar " sea" is designed. after nightfall, the seashell mosaic, white lights and silver moonlight set off each other, and the scenery is shocking.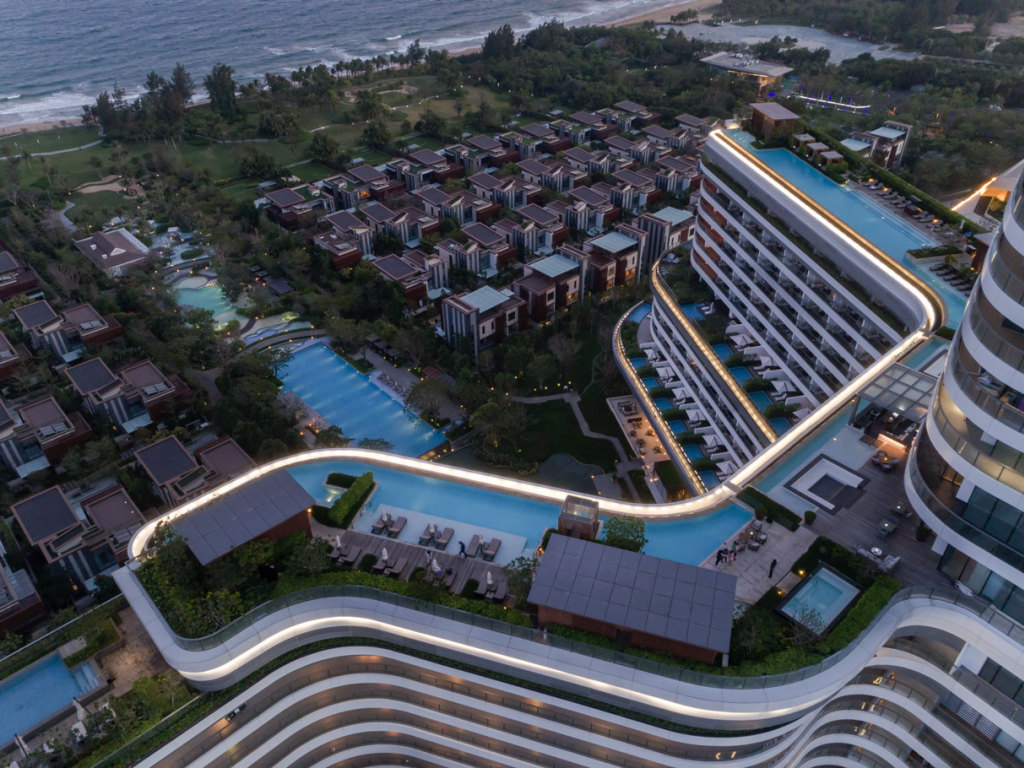 天空泳池鸟瞰图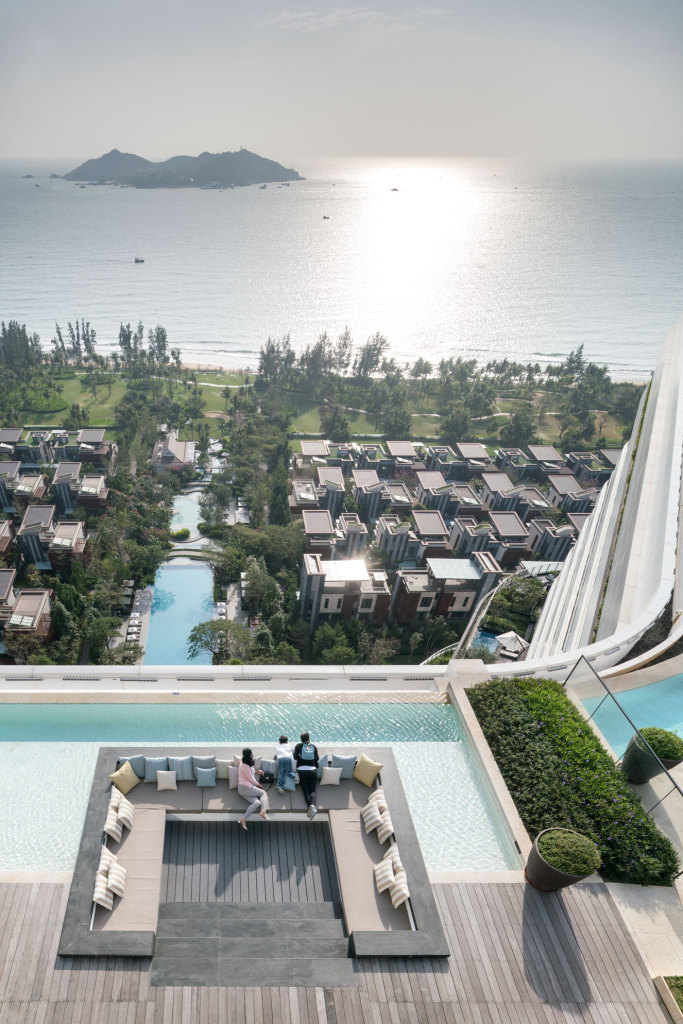 Photos by W WORKSPACE.
项目名称:三亚瑰丽酒店
位置:中国三亚
景观设计:PLandscape
客户:保利集团
Project name: Rosewood Sanya Hotel
Location:Sanya,China
landscape: PLandscape
Client : Poly Group
更多:Plandscape