本文由 道远设计 授权mooool发表,欢迎转发,禁止以mooool编辑版本转载。
Thanks DAOYUAN for authorizing the publication of the project on mooool, Text description provided by DAOYUAN.
SWA Group + 道远设计 :  以山上的房子为核心价值点展开设计,为了保存原生地貌地形,所有场景依山而建,尽可能保留原有自然资源。每一寸土地的丈量,每一株乔木的编号保护。这一切,不仅仅为了追求设计的空间感,而是敬天地重自然的虔诚,也是体现这个项目的核心价值。为现代都市人提供一个隐匿于市的桃花源居所,打造三门五感十二景的空间体系,给客户带来极致的山居体验盛宴。
SWA Group + DAOYUAN :  The design takes the houses on the mountain as its core value points. In order to preserve the original landform and topography, all the scenes are built along the mountain and the original natural resources are preserved as much as possible. Measurement of every inch of land and protection of the number of every tree. All this is not only to pursue the sense of space in design, but also to respect heaven and earth and attach importance to nature. it is also the core value of this project. To provide modern urbanites with a peach blossom source residence hidden in the city, to create a three-door five-senses and twelve-scene space system, and to bring customers the ultimate mountain experience feast.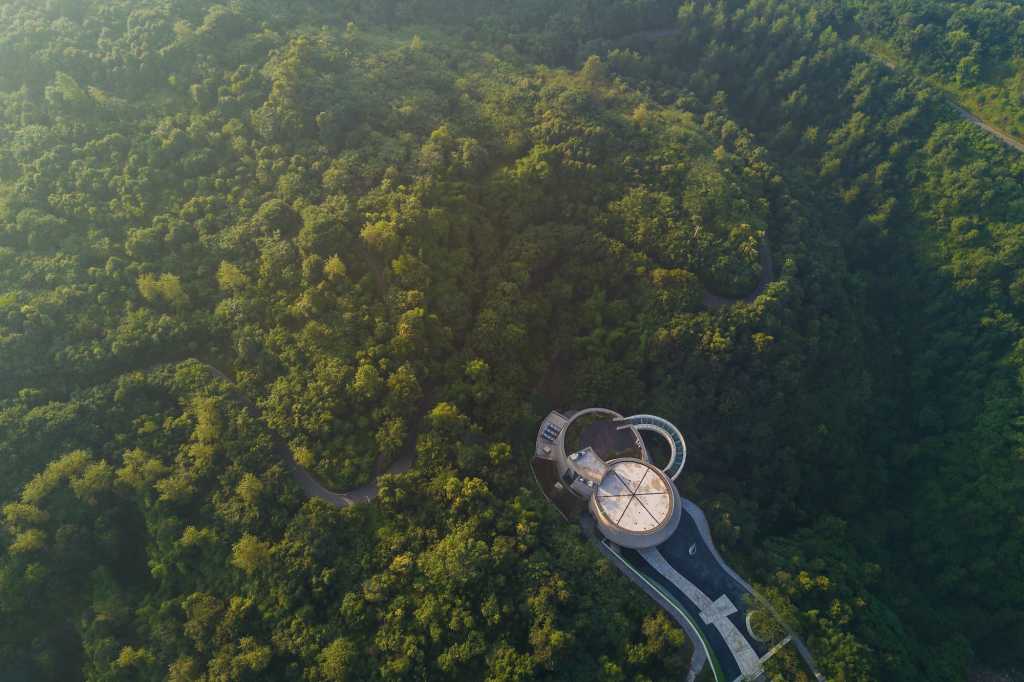 整体鸟瞰图 Aerial view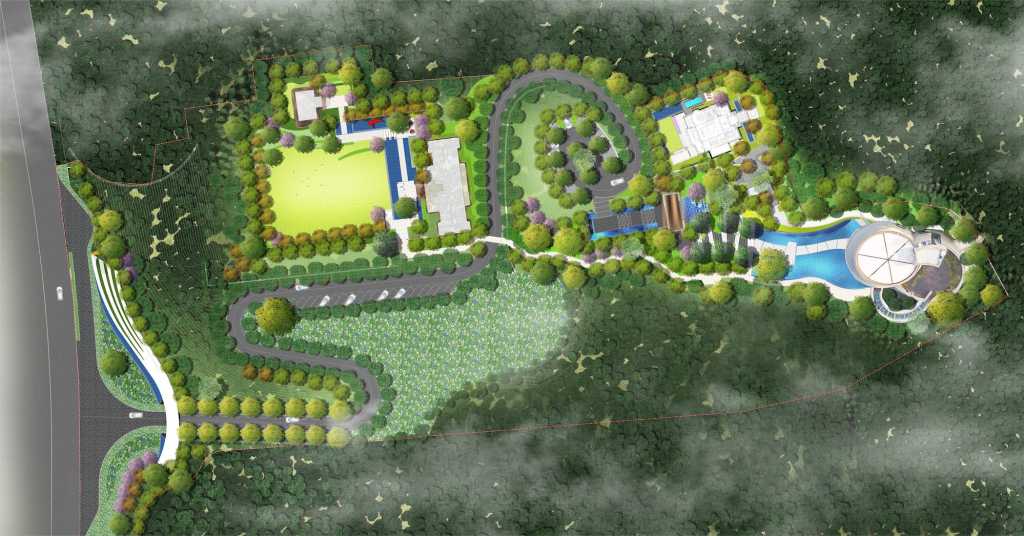 平面图 Plan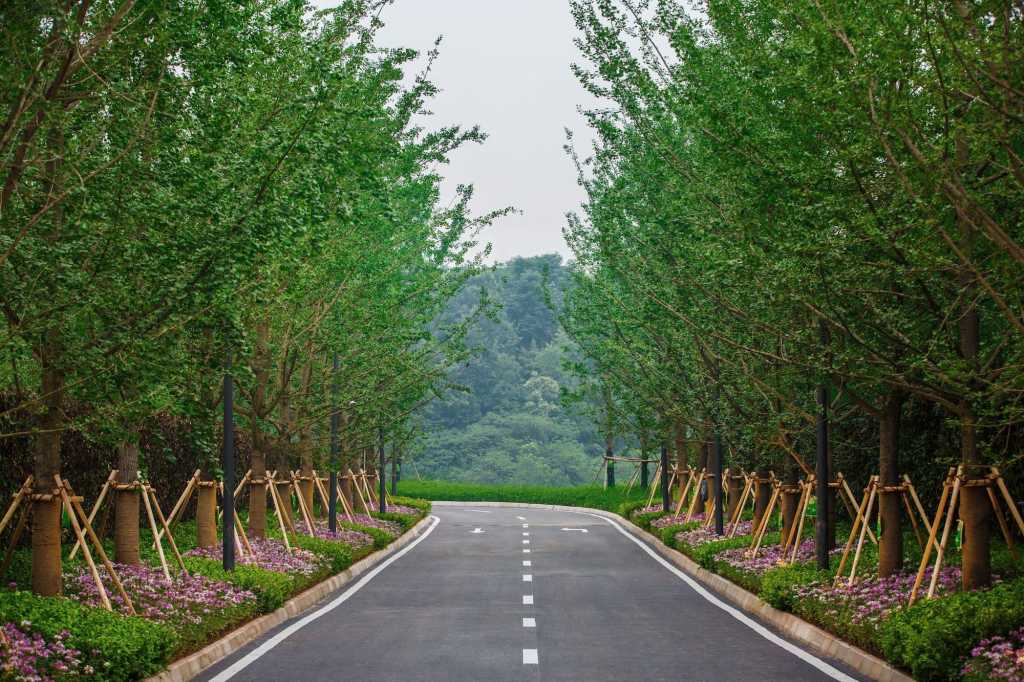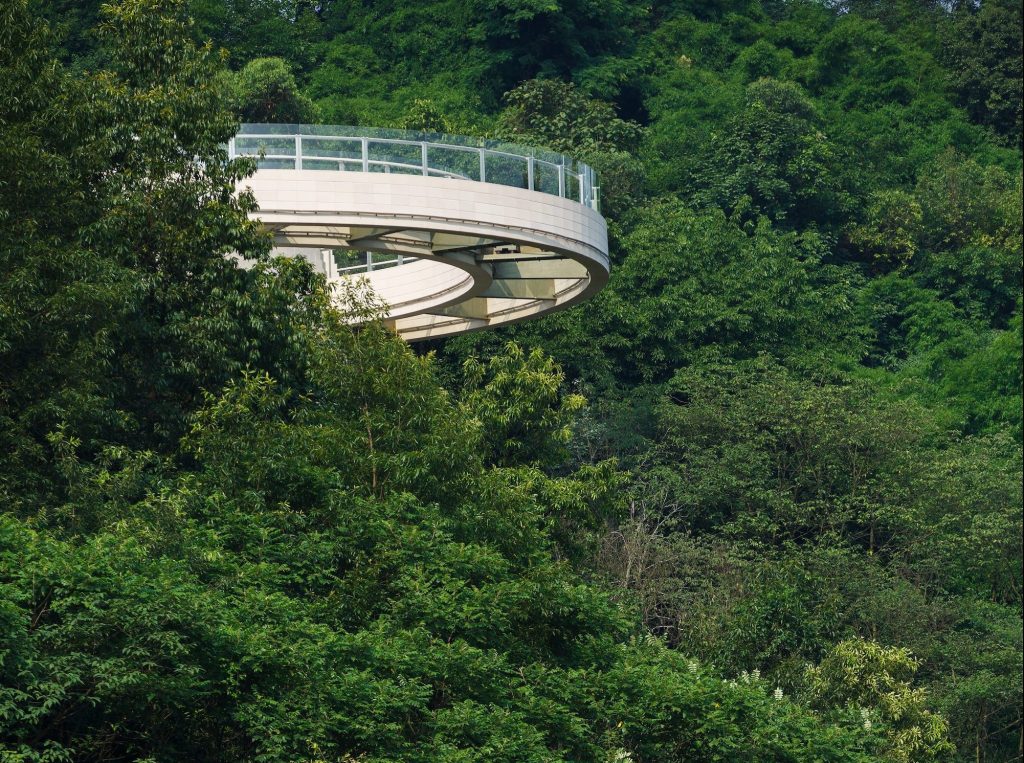 地址:中国重庆
时间:2017
类型:住宅示范区
面积:20000㎡
客户:重庆龙湖地产
设计:SWA Group    重庆道远设计
施工: 吉盛园林  
location:Chongqing, China
year:2017
Type:Residential
Area:20000㎡
Client:Chongqing LongFor
Design: SWA Group    DAOYUAN
Construction: 吉盛园林