景观应该在保持设计品质的同时,满足使用者的所有需求,尽可能实现各类人群丰富的生活愿景,每个人都能找到自己的定位,比如在商业步行区年轻人可以逛街,在外摆休闲区老人们可以休息聊天,在水景活动区小朋友可以戏水玩耍,户外空间不仅能作为室内生活的延展,也是社区生活的美好蓝图,趣味性十足的商业社区应该贯穿场地的每一个角落。
Landscape should while maintaining the design quality, meet the demand of users of all, as far as possible to realize all kinds of people rich vision of life, everyone can find their own position, such as in the commercial pedestrian area young people can go shopping, out put recreational area and old people can rest chat, in the water activity of children can play water, not only can be used as indoor and outdoor space extension of life, also be good blueprint for community life, very interesting business community should throughout every corner of the site.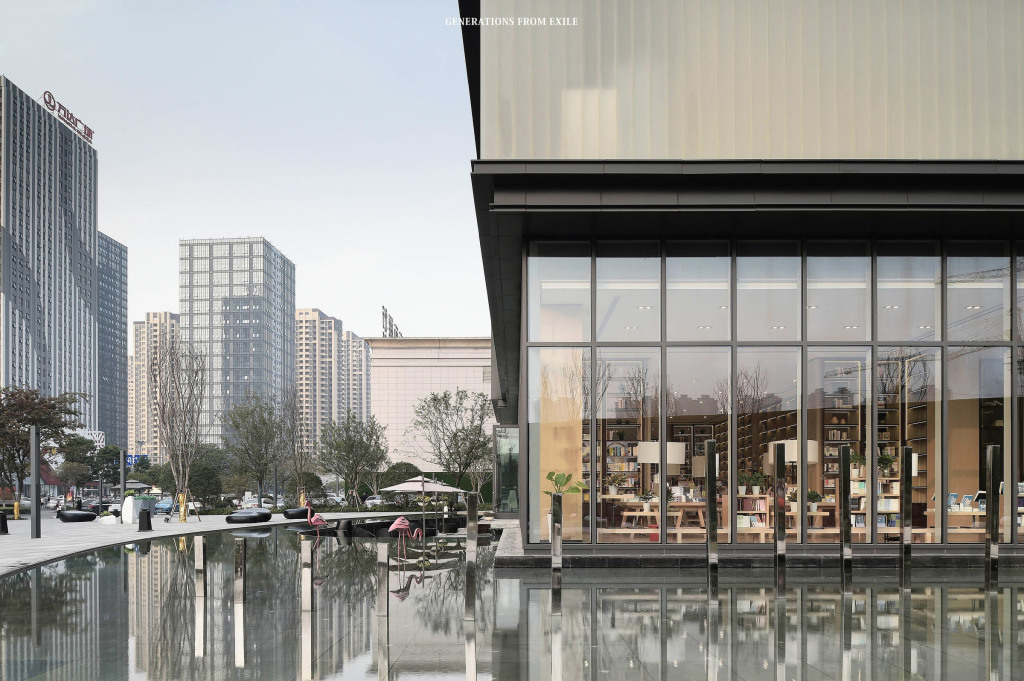 万科新都会毗邻城市最主要景观干道—北京路,它贯穿整个城市中心,融合了多种交通方式,人行到达便利。上位规划上,面对购物中心集中式爆发的直面竞争,徐州万科采取差异化竞争的优势策略,以社区为核心的小型商业作为其主要的战略定位。项目诉求是将整个空间从单调的未完善的交通购物空间向活跃的商业购物社区空间转型,而这正是我们打造这块场地的最终目标。
Vanke xindu is adjacent to Beijing road, the main landscape artery in the city. It runs through the whole city center and integrates various modes of transportation. In the face of shopping center on the master planning centralized outbreaks of face to face with competition, xuzhou vanke to take the advantage of differentiation competitive strategy, with the community as the core of small business as its main strategic positioning. The project aims to transform the whole space from the monotonous and imperfect transportation shopping space to the active commercial shopping community space, which is the ultimate goal of building this site.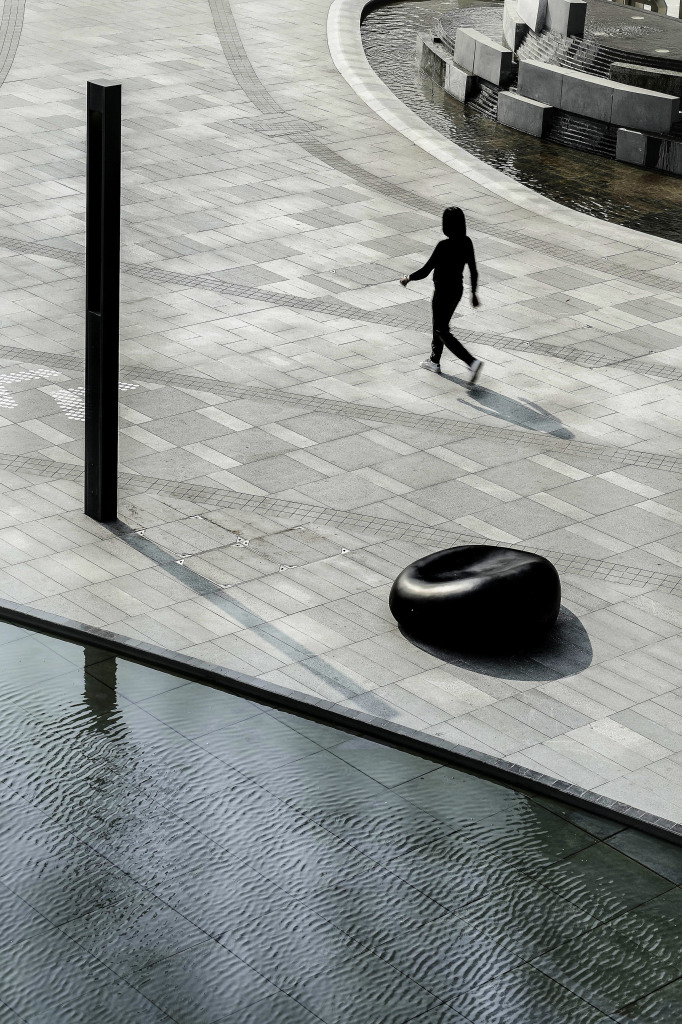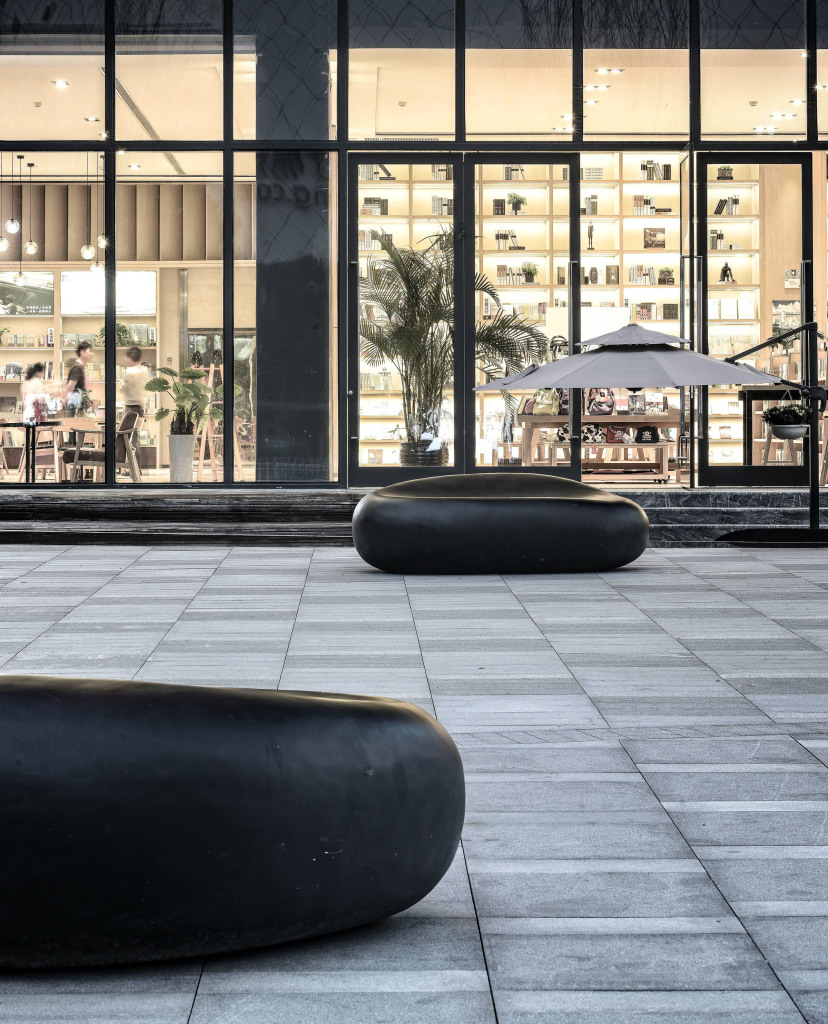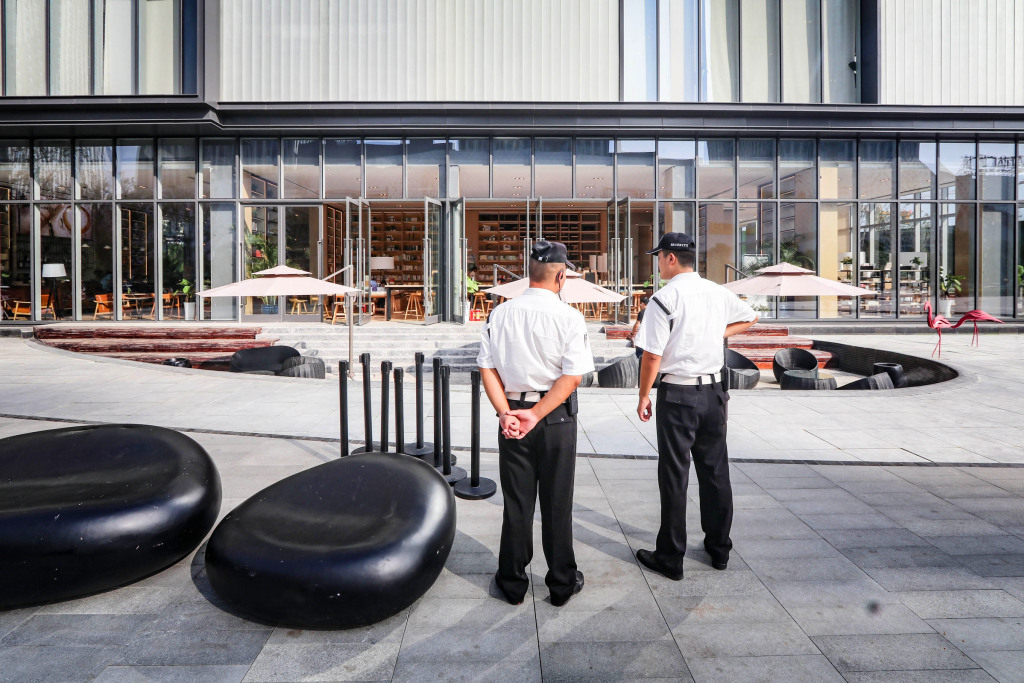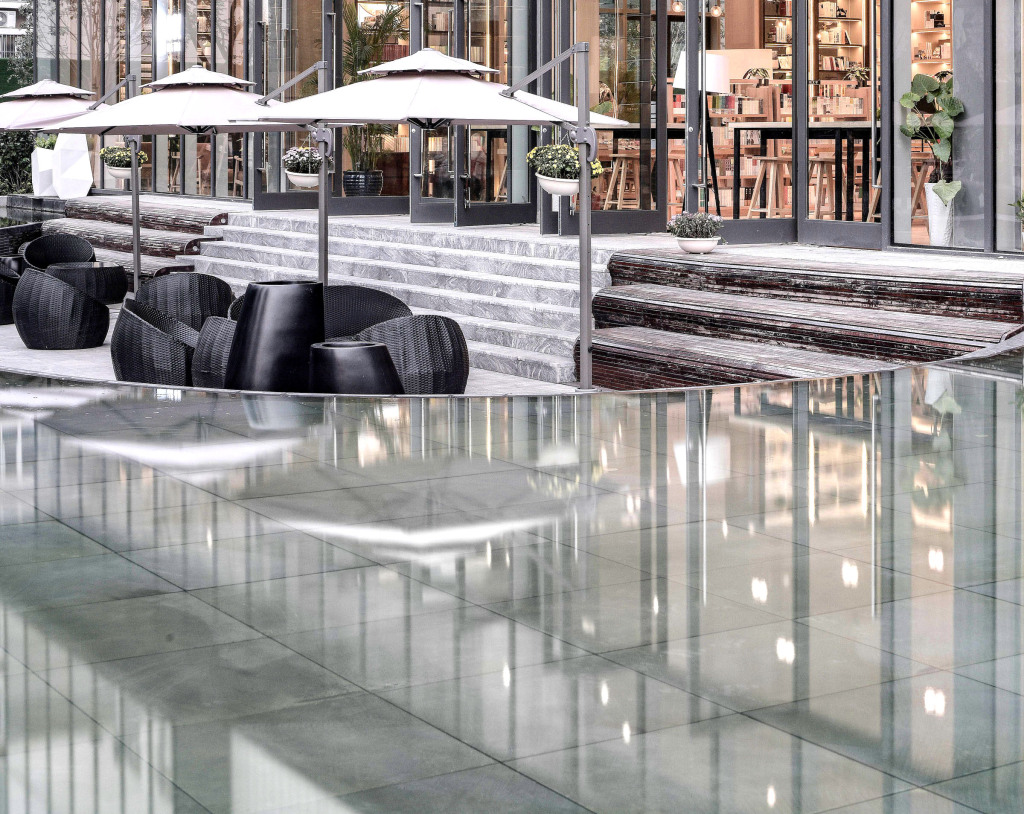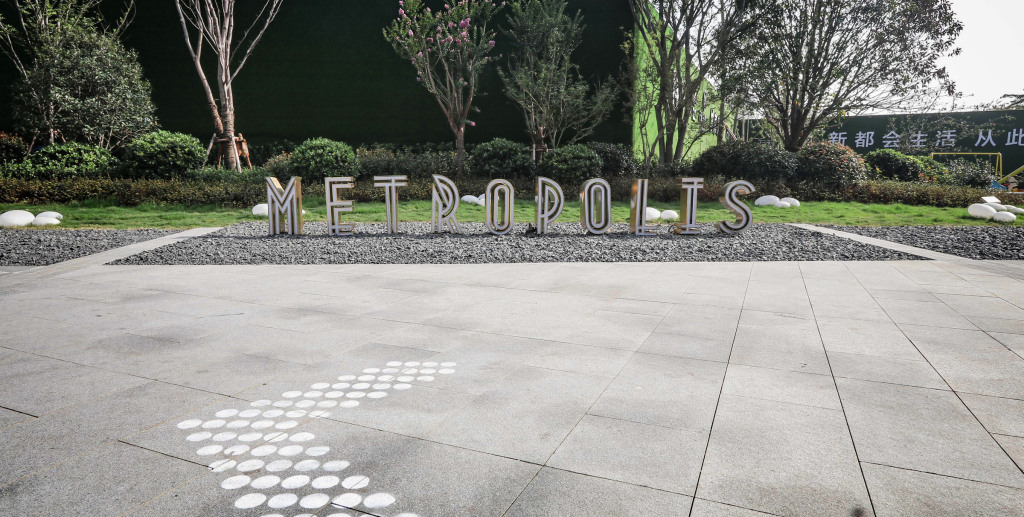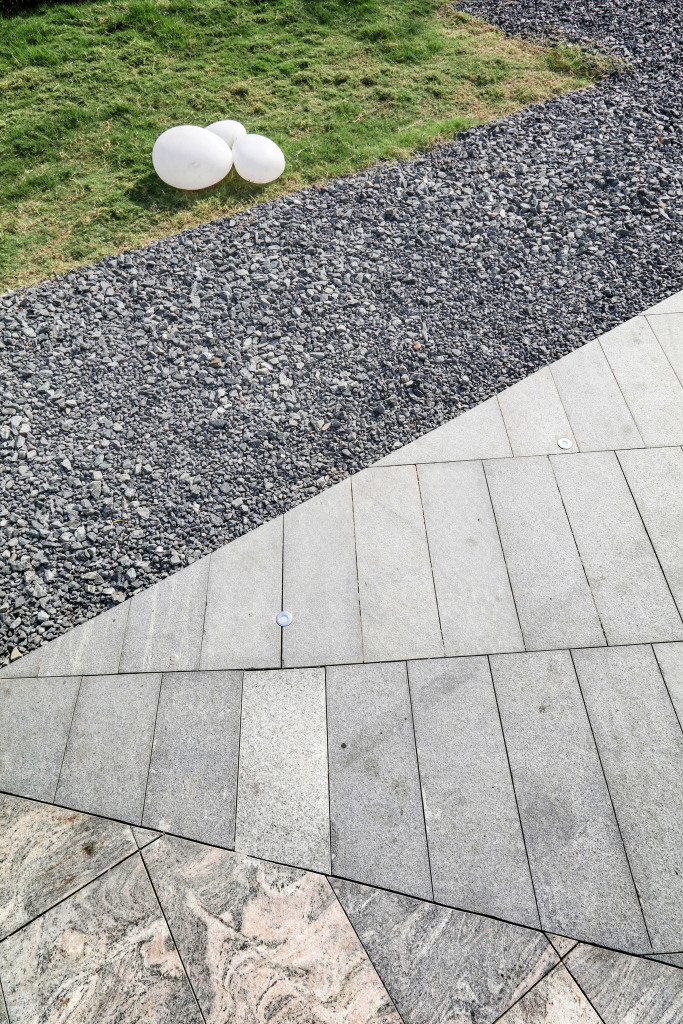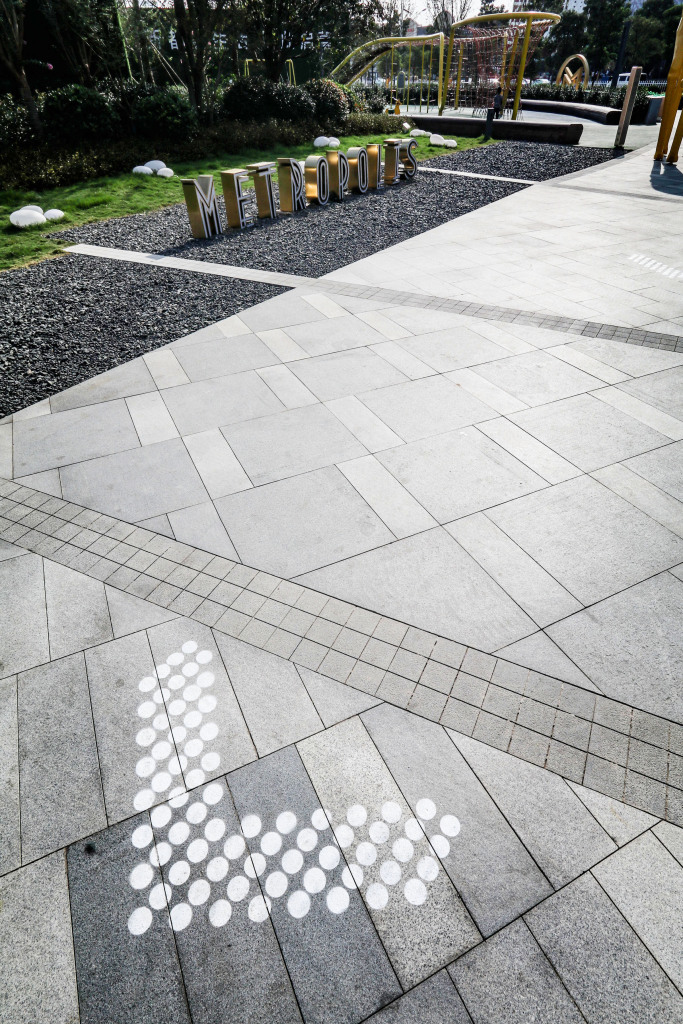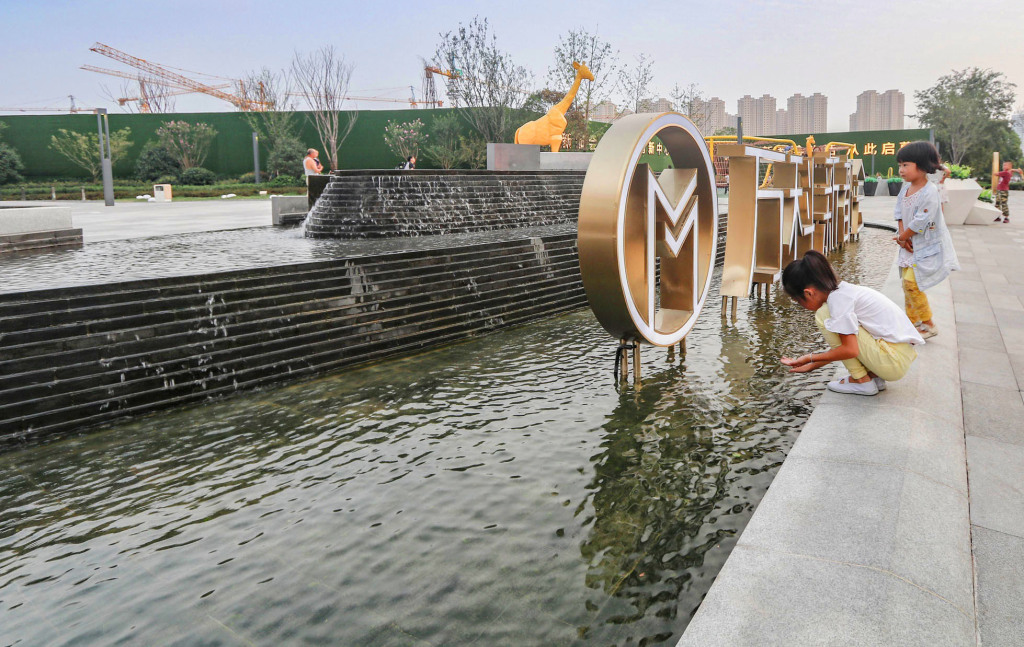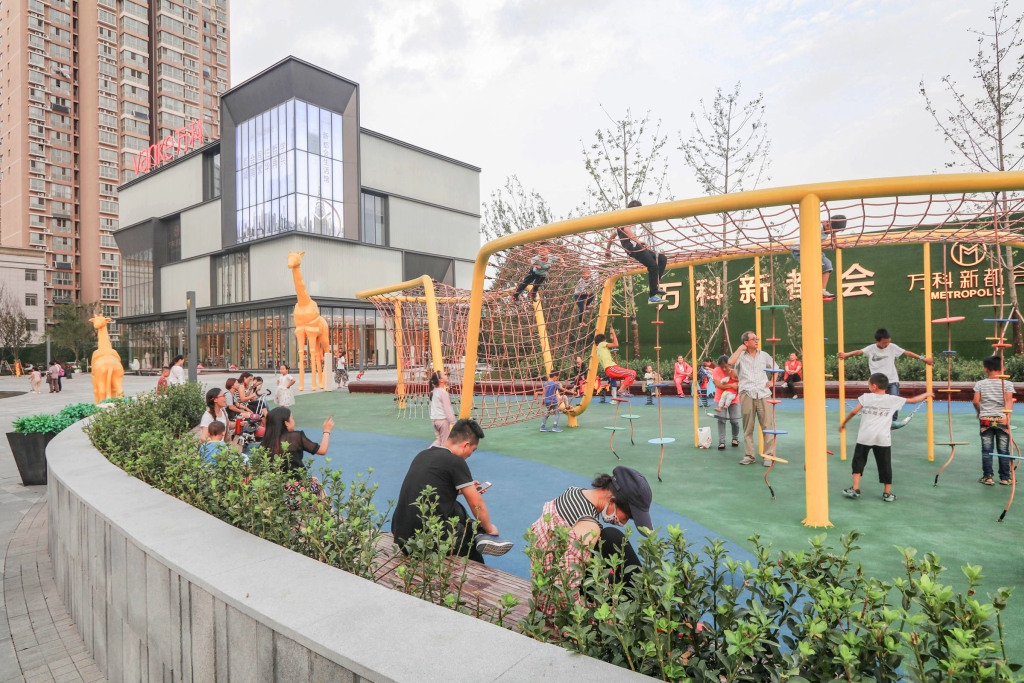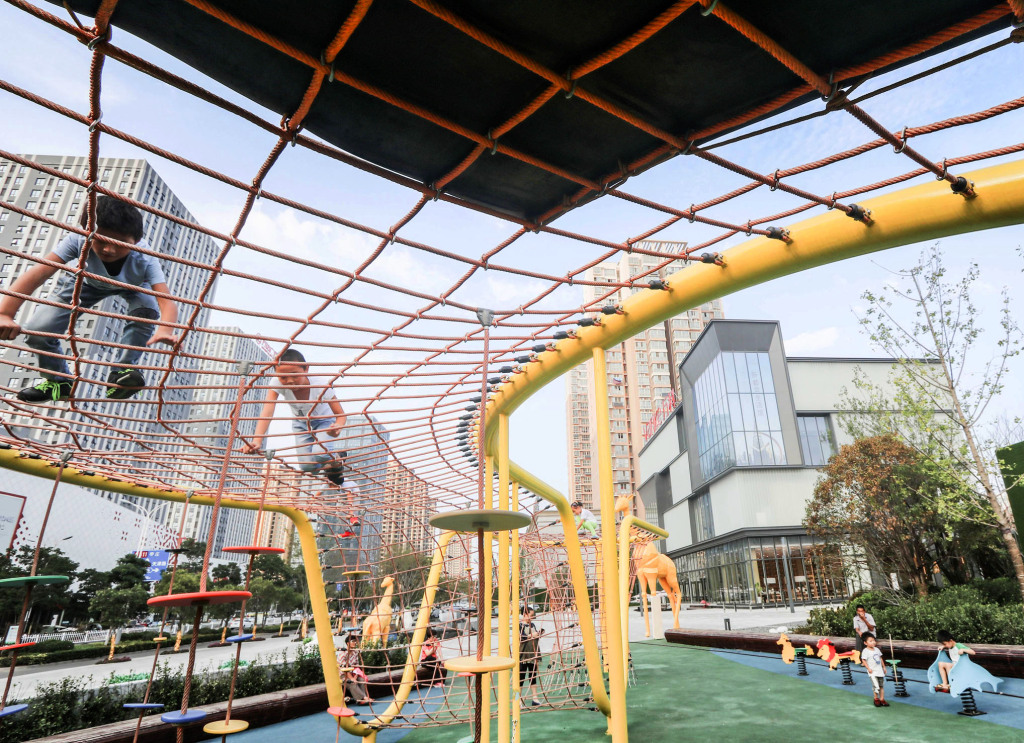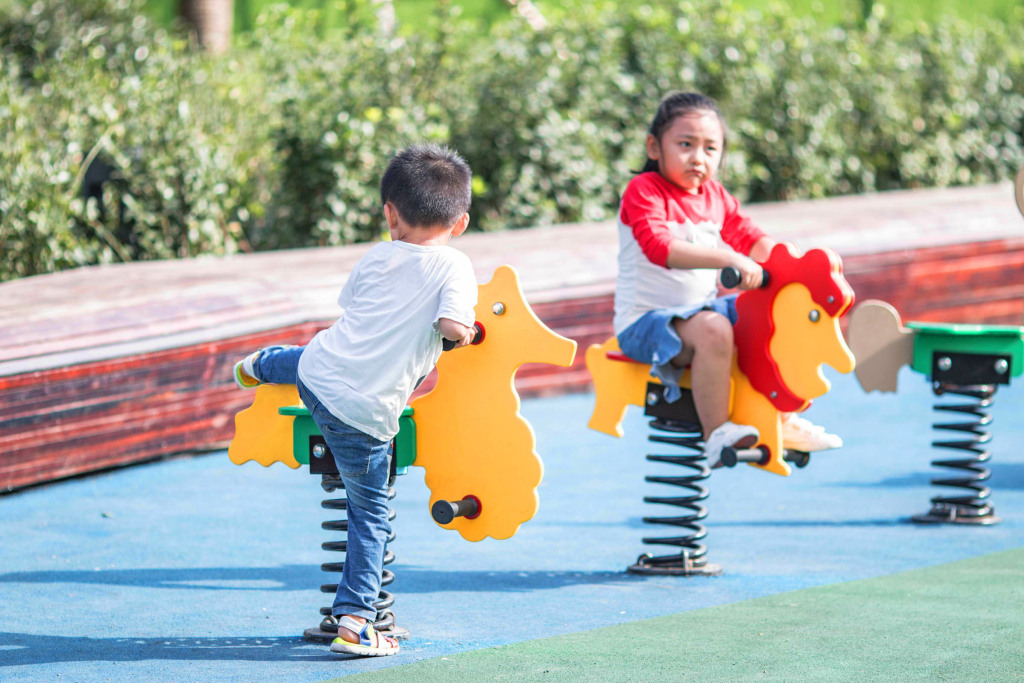 场地改造前身是徐州的电缆厂,作为场地的历史印记,景观空间的设计灵感延续场地历史中的"电缆"的设计思路,并加以深层次解读:即电缆可以转化为各种形态,它甚至是包容改变时代的一种力,这也是场地景观设计"光缆汇聚"的概念发想。我们把开放的商业空间,开放的景观空间,开放的市政空间串联在一起打造开放活跃的城市社区空间,绿色休闲新社区。项目的设计范围包括了入口引导广场景观、售楼处景观、户外洽谈休憩景观、形象展示景观、儿童活动景观。定制的室外家具、石制铺地、背景墙,互动水景及其他种种设施显示了景观设计团队对细节的极致追求。
Land predecessor is xuzhou cable factory, as the history of imprinting, in the history of landscape space design inspiration for site design idea of "cable", and further reading: the cable can be converted into various forms, it even is a force of tolerance change era, it is also a field "cable together" the concept of landscape design thought. We connect open commercial space, open landscape space and open municipal space to create open and active urban community space and green leisure new community. The design scope of the project includes the entrance guide square landscape, the sales office landscape, the outdoor discussion rest landscape, the image display landscape, the children's activity landscape. Customized outdoor furniture, stone flooring, background walls, interactive waterscape and other facilities show the extreme pursuit of detail by the landscape design team.
项目名称:徐州万科新都会
开发商:万科
建筑设计: VVS岭界
景观设计:荷于景观设计咨询(上海)有限公司
项目地点:徐州北京北路 万达广场对面
用地面积:54000㎡
设计团队:萧泽厚 舒杭 阎先先 秦祺恺 张弘 周钶涵 任雪雪 林小珊 郭瀚泽
摄影师:眼中人徐喆 萧泽厚 邱乾元
Project location: Xuzhou, China
Completion Year: 2017.08
Gross Built Area (square meters or square foot): 4500㎡
Lead Architects: TSEHOU HSIAO
Photo credits: Yan Zhongren
Photographer's website: //old.zcool.com.cn/u/14982917
Other participants
(eg. collaborators, clients, consultants, etc):
Client: Vanke xuzhou
consultants: Wu Hao , Shi Jinwei, Feng Qian
Design team: Tsehou Hsrao, Li Shihuan ,Shu hang ,Yan Xianxian, Zhu Jing, Sheng Saifeng,Qin Qikai, Zhang Hong, Ren Xuexue, Qiu Qianyuan, Zhou Kehan, Lin Xiaoshan, Guo Hanze
更多:荷于景观