本文由 x-studio 授权mooool发表,欢迎转发,禁止以mooool编辑版本转载。
Thanks x-studio for authorizing the publication of the project on mooool. Text description provided by x-studio.
x-studio:位于安道尔公国境内的比利牛斯山脉,由森林景观、崎岖山脉和丘陵草地组成,此处的多样地貌,具有重要的自然和文化价值。场地干预下的天空小屋装置向这一景观,以及中世纪的教堂和山区避难所致敬。小而简单、与自然环境产生对话是这一比利牛斯山脉的乡村建筑的特点。
x-studio:The Pyrenees mountain range in the principality of Andorra, comprises a complex landscape of forests, rugged mountains and hill meadows, with diverse landforms and significant natural and cultural values. The site intervention Sky-cabin pays homage to this landscape, as well as to the medieval chapels and mountain shelters. Pyrenean rural architectures that are characterized by being small and simple constructions that dialogue with the natural environment.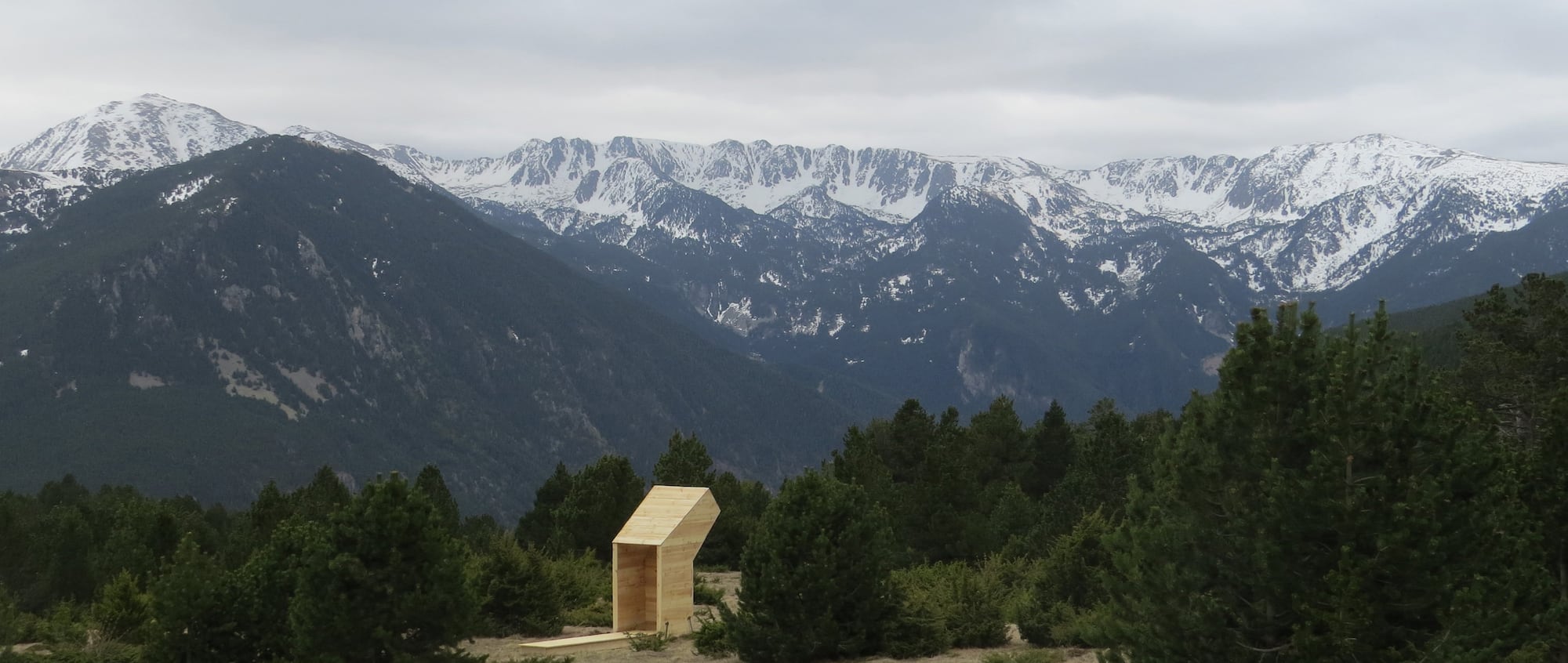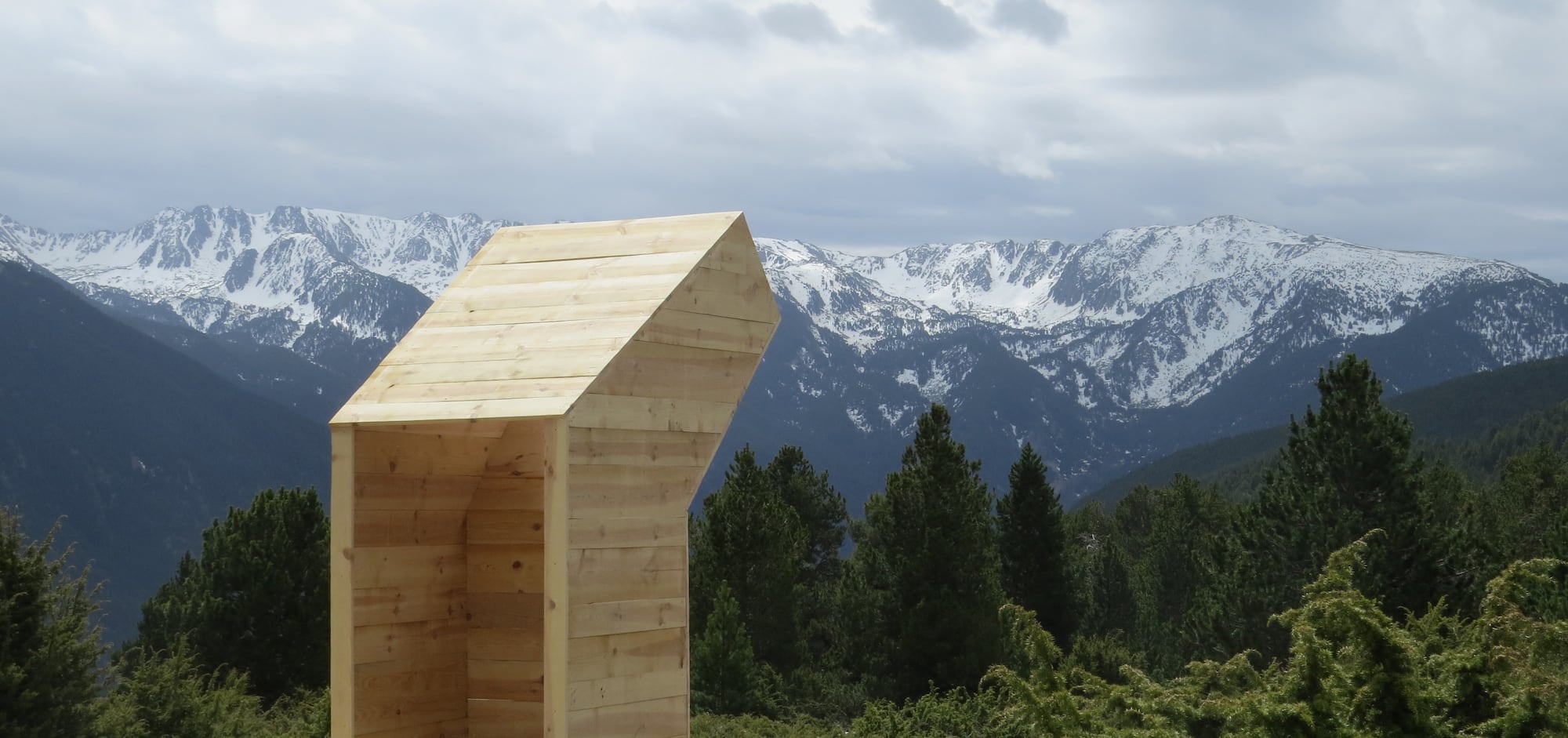 天空小屋位于安道尔的最高峰科玛佩德罗萨的东部斜坡上,这个木制的围护结构平地而起,将观众包围在比利牛斯山的景观中,并将他的目光向上引向一片天空。
Located on the eastern slopes of Coma Pedrosa, the highest mountain in Andorra. The intervention Sky-cabin, emerges from the horizon through a wooden enclosure that envelops the spectator in the landscape of the Pyrenees, to direct his gaze towards a fragment of the sky.
▼天空小屋示意图 sky cabin sketch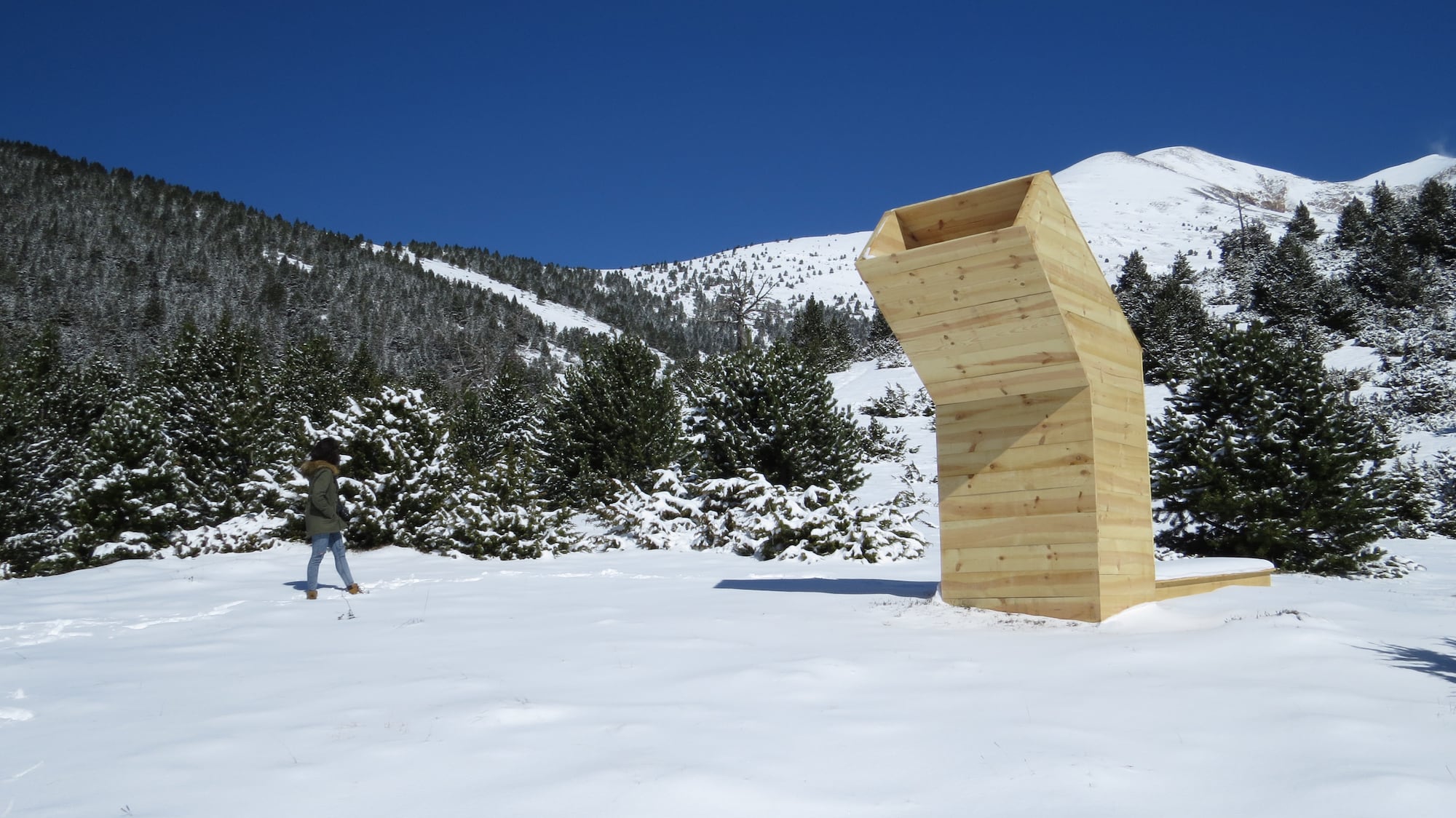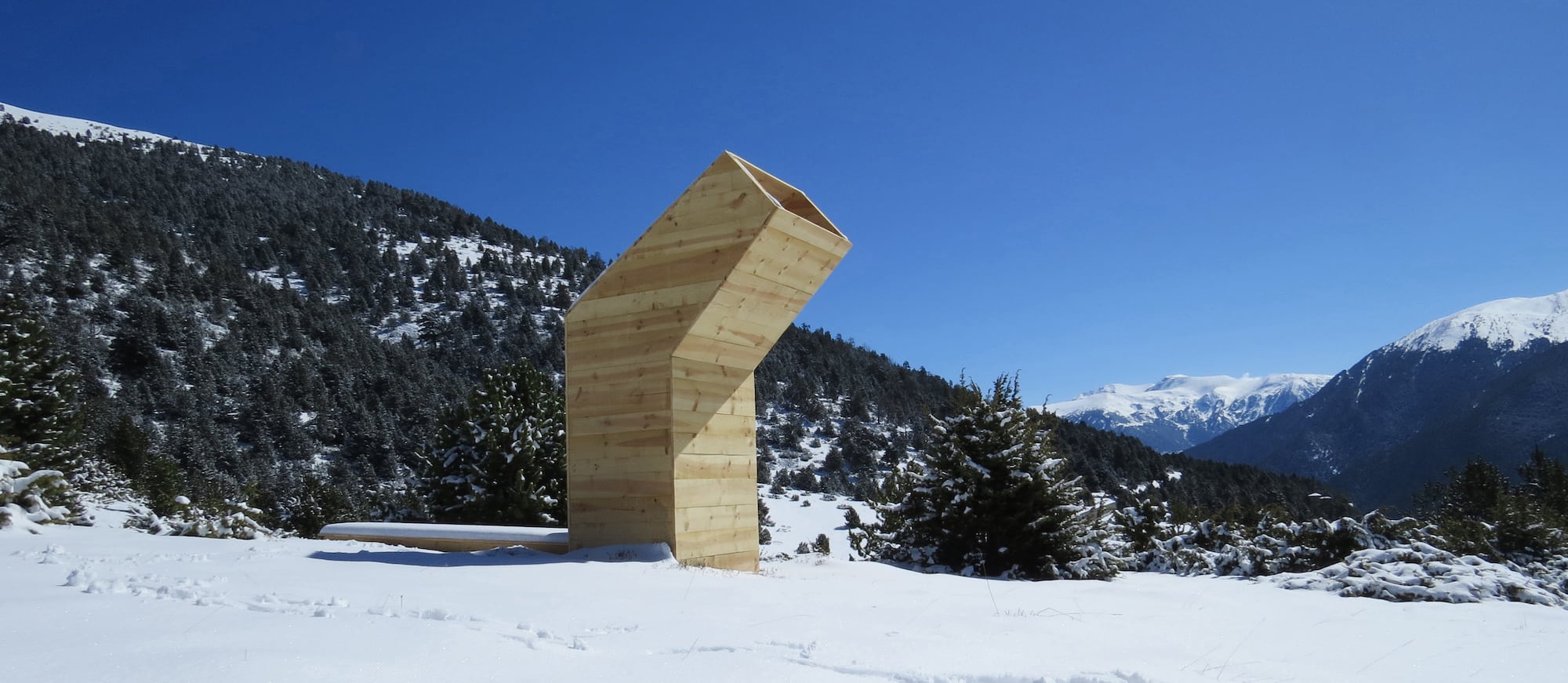 从内部来看,该装置为人们勾勒出一幅美丽的风景,创造了一个内部氛围不断变化的光影空间:每一瞬间天空的颜色都不尽相同,每个人在这里都会得到一份专属于自己的独特体验。
From the interior, the piece frames and suggests a scenery, creating an inner space of light and shadow where the atmosphere transforms constantly: a different sky color for every instant and a unique experience for each person.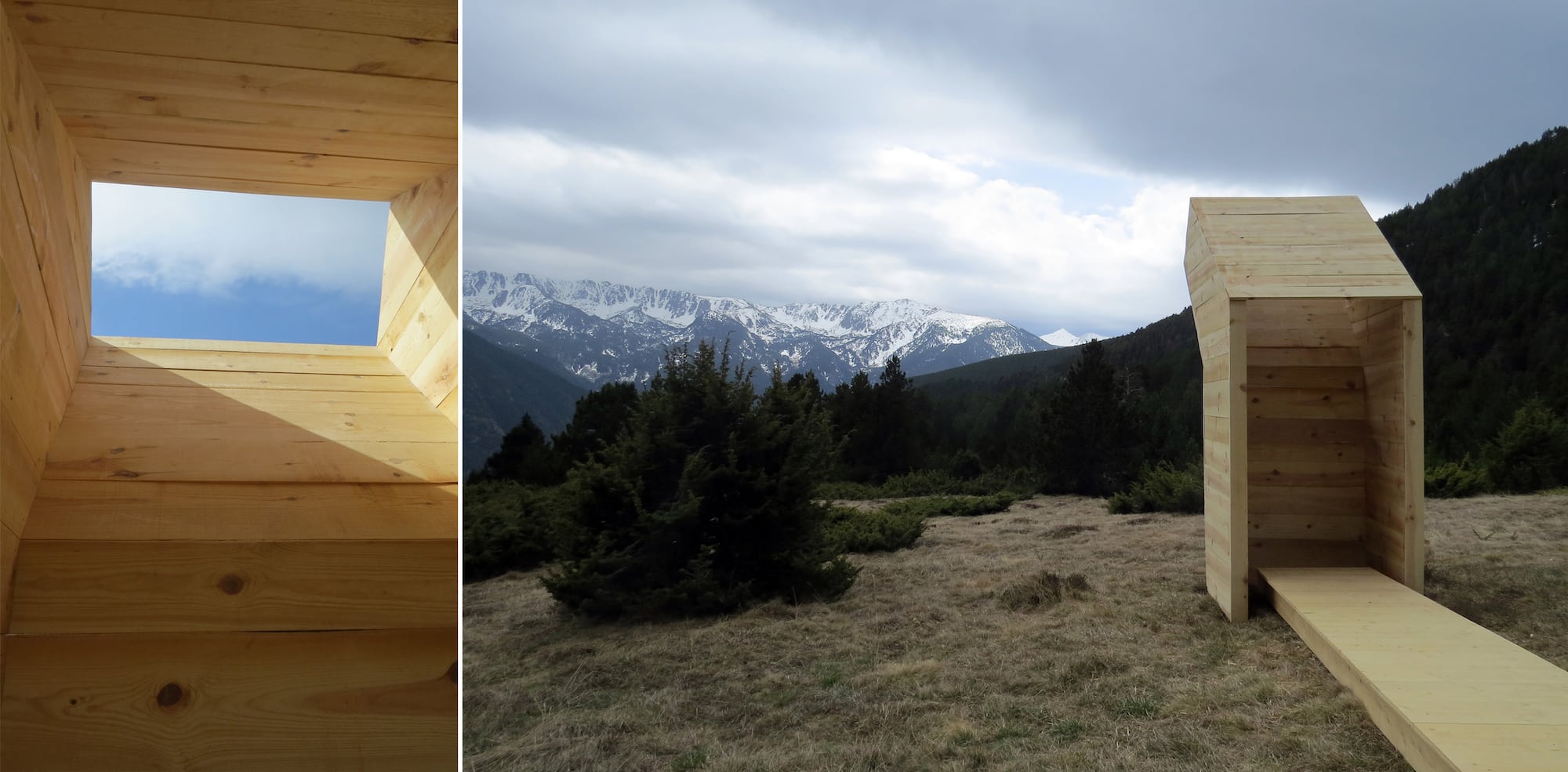 这种场地干预旨在创造一个自我反思的空间,通过人们的感官体验来扩展空间的界限。在空间内部聆听周围的景观,并认真感受山区的森林交响乐,如此为现场增添声音景观。
The intervention seeks to create a place for self-reflection expanding the limits of the space through people´s sensory experiences. From the inside it is possible to hear the surrounding landscape and recognize the symphony of the mountain forest that adds soundscapes to the site.

项目名称:Sky-cabin
客户:LandArt Andorra
完成:2016年
设计:x-studio – Ivan Juarez
项目地点:安道尔 比利牛斯
照片:x-studio
Project name: Sky-cabin
Clients: LandArt Andorra
Design year & Completion Year: 2016
Design: x-studio: Ivan Juarez
Project location: Pyrenees, Andorra
Photo credits: x-studio
更多 Read more about: x-studio