本文由 JJW Architects 授权mooool发表,欢迎转发,禁止以mooool编辑版本转载。
Thanks JJW Architects for authorizing the publication of the project on mooool. Text description provided by JJW Architects.
JJW Architects:  该项目位于丹麦哥本哈根,目前该市的人口数正以每月超过1000人的速度快速增长,故政府考虑增加校园设施来保证儿童的基础教育。南港学校是一所新的公立学校,具有海事和公众形象,它充分体现了从群众中来到群众中去的特点,现已成为新社区中积极和社会可持续的一部分。在合适的情况下,公众还可以进入专教感受课程的乐趣,例如音乐和烹饪课。
JJW Architects:  Located in Copenhagen, Denmark where the population is currently growing at a fast pace of over 1,000 new citizens a month, the city needed to look at increasing its school facilities. South Harbour School is a new public school with a maritime and public profile, inviting in its neighbours and reaching out to its city, becoming an active and socially sustainable part of its new community. In due time the public will also gain access to classrooms dedicated to specific subjects such as music and cooking classes.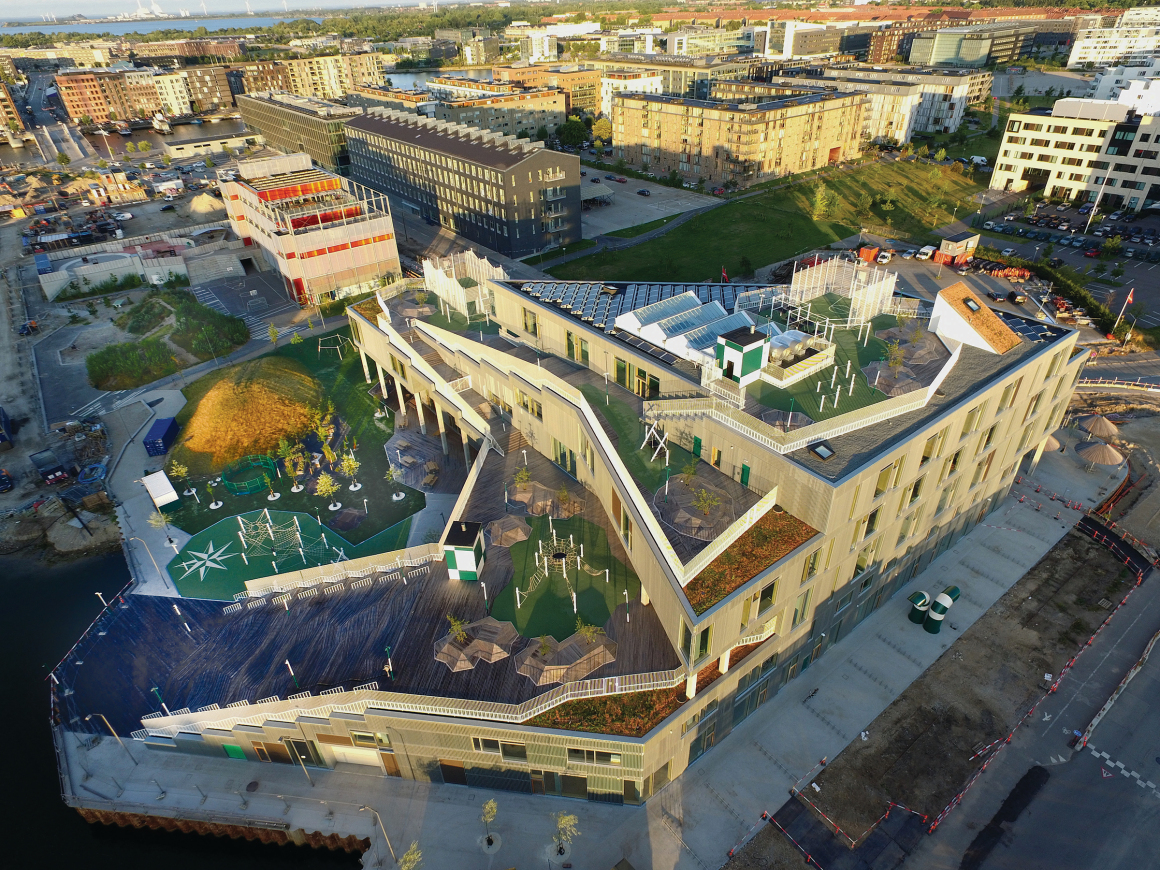 JJW Architects 认为学校是学生获取知识和社会平等交流的场所,并且学校的设施应该生动和充满惊喜,秉承着这样的理念他们设计了南港学校。在具体设计中,每层楼教室的平面布置和高度都有不同。这种将高阔开放式空间与低矮私密形空间结合在一起的方式是项目追求的核心体验。
JJW Architects designed South Harbour with the understanding that schools are equally places for the learning process and also for social exchange. Surprises and new experiences are central concepts for the school. On each floor, plans change and the heights of the rooms vary throughout. These scale changes are central to the project where high ceiling open rooms are combined with more intimate, low-ceiling spaces.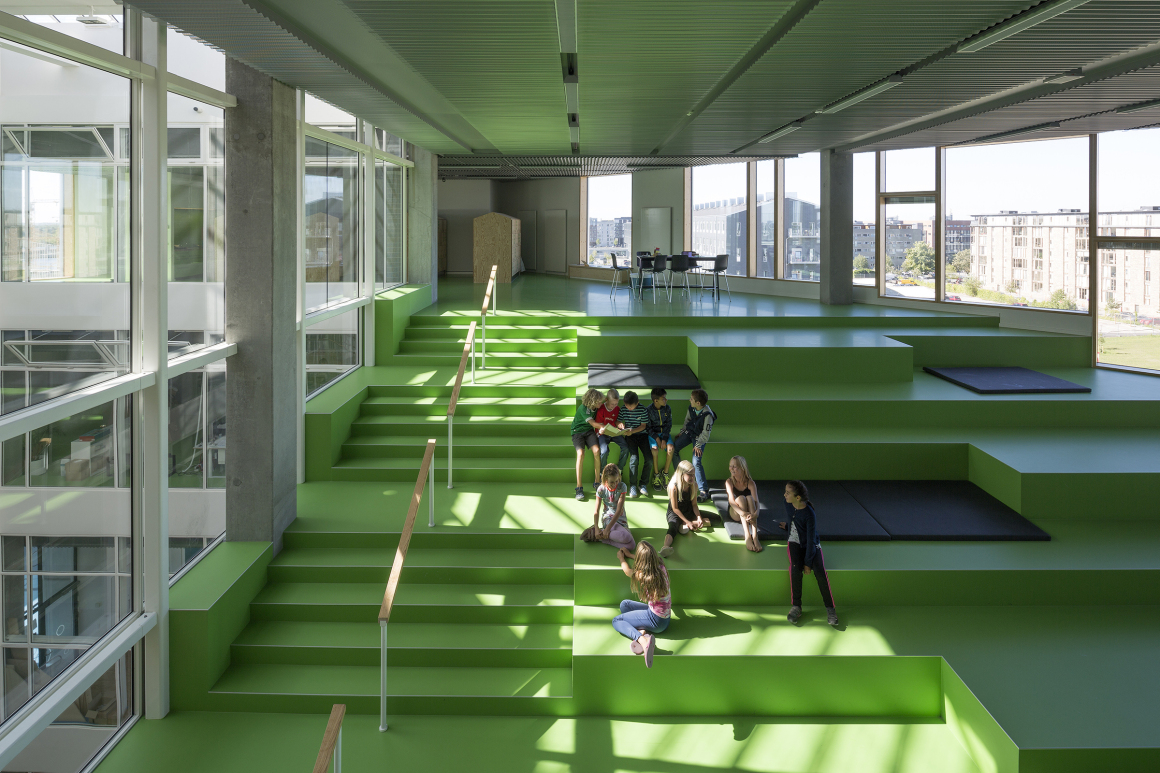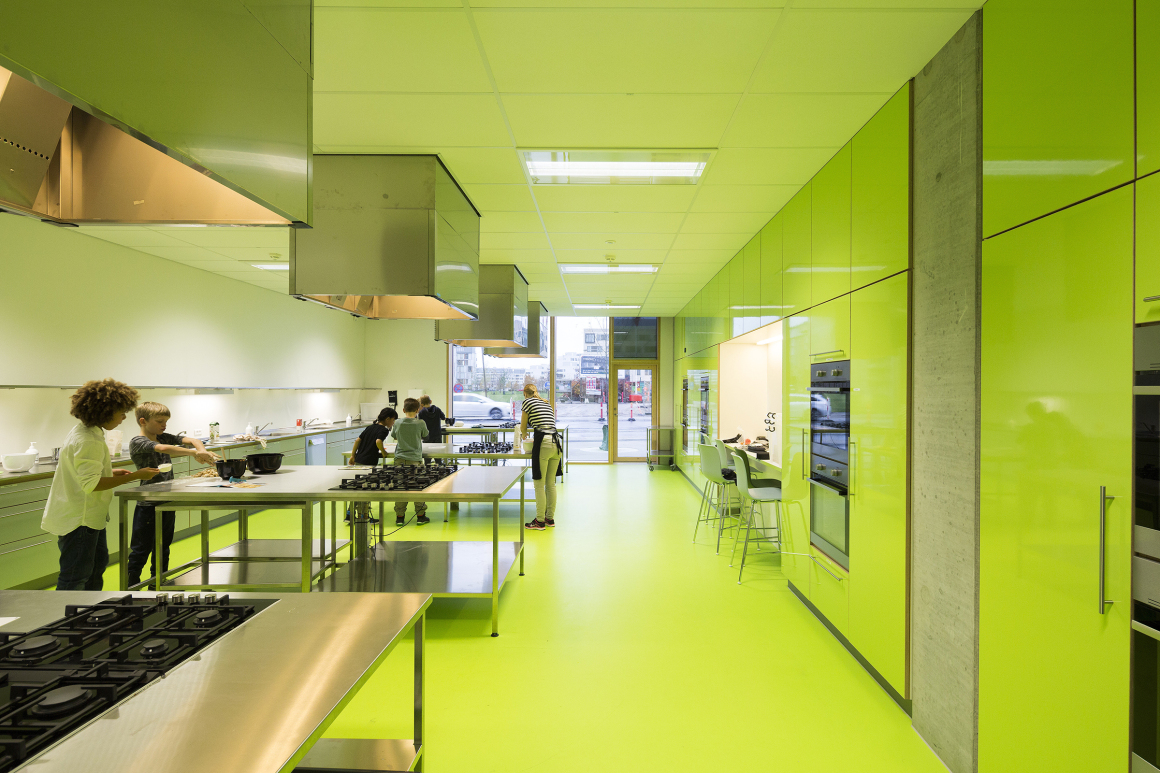 每层教室设有直达室外的错层楼梯,这种设计的目的是使学生、老师和访客从室内移步到室外时能收获惊喜、刺激的体验。
The school also features a variety of horizontal and vertical connections and spaces. The idea behind this design is to ensure students, teachers and visitors are surprised, challenged and stimulated as they move around indoors and outdoors.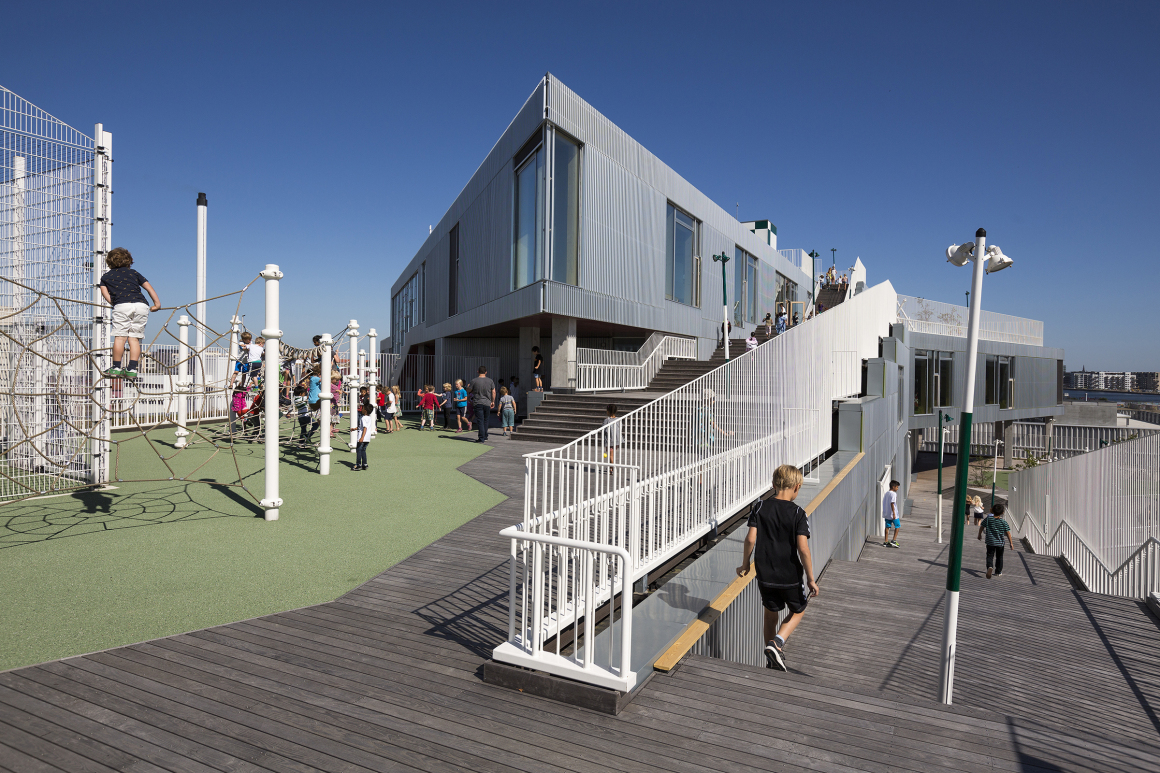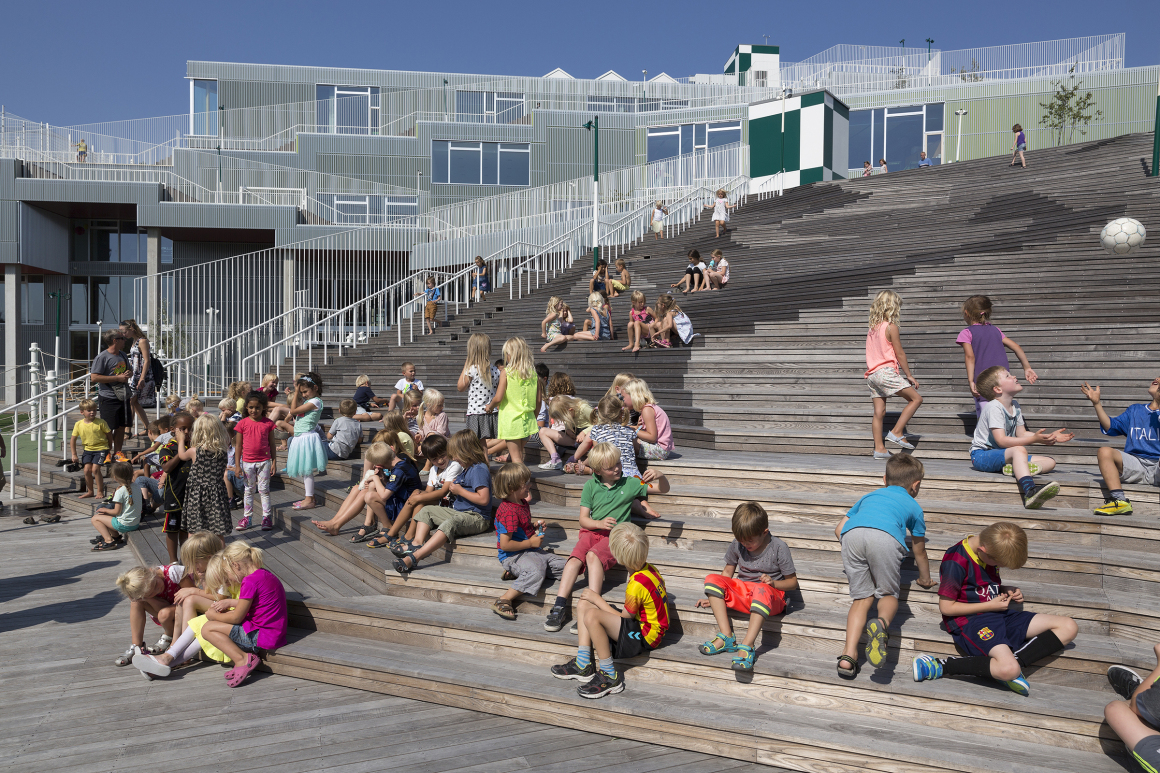 动/静、亮/暗、暖/冷的双重性体验都为概念设计的一部分,最终只为孩子们的学习和社交能得到保障。
The dualities of activity/rest, light/dark, warm/chilly are all part of the concept. South Harbour School provides different spaces and environments to support the children's learning processes and social abilities.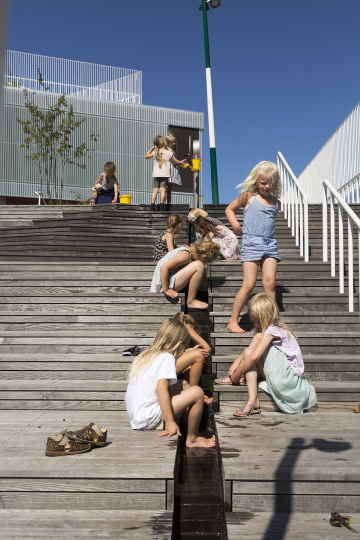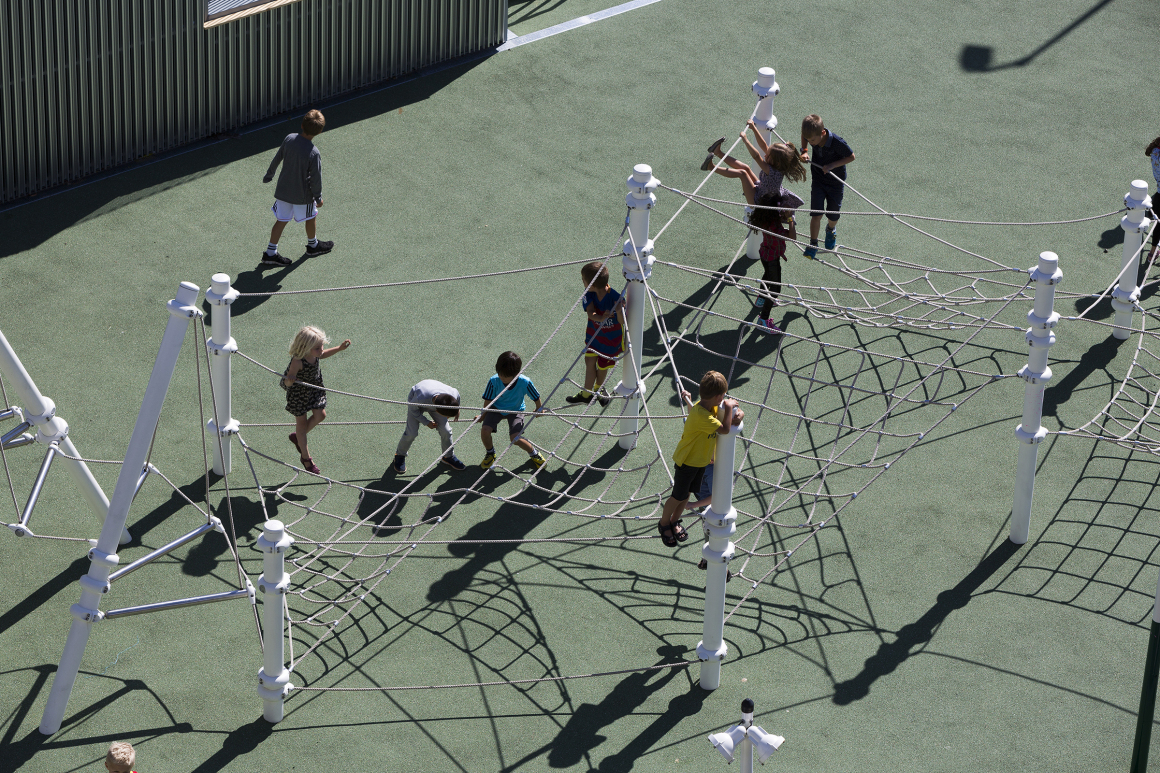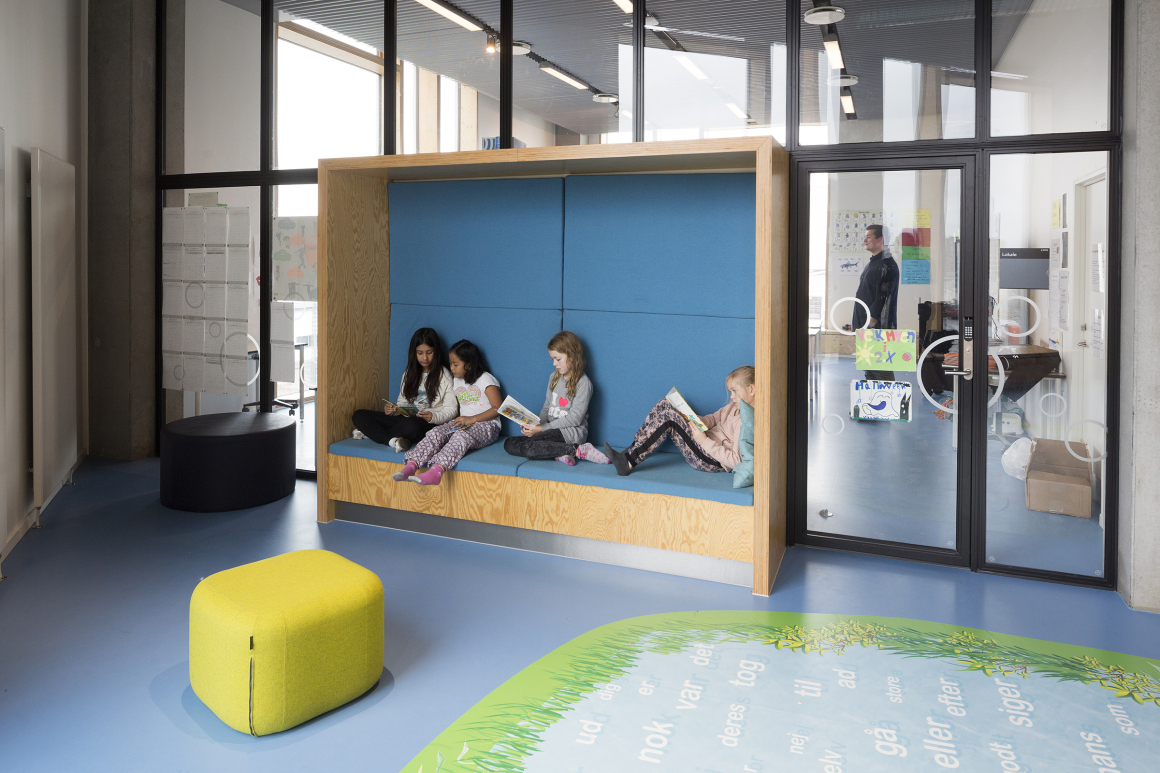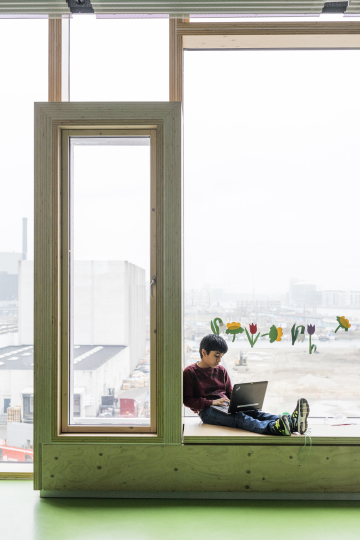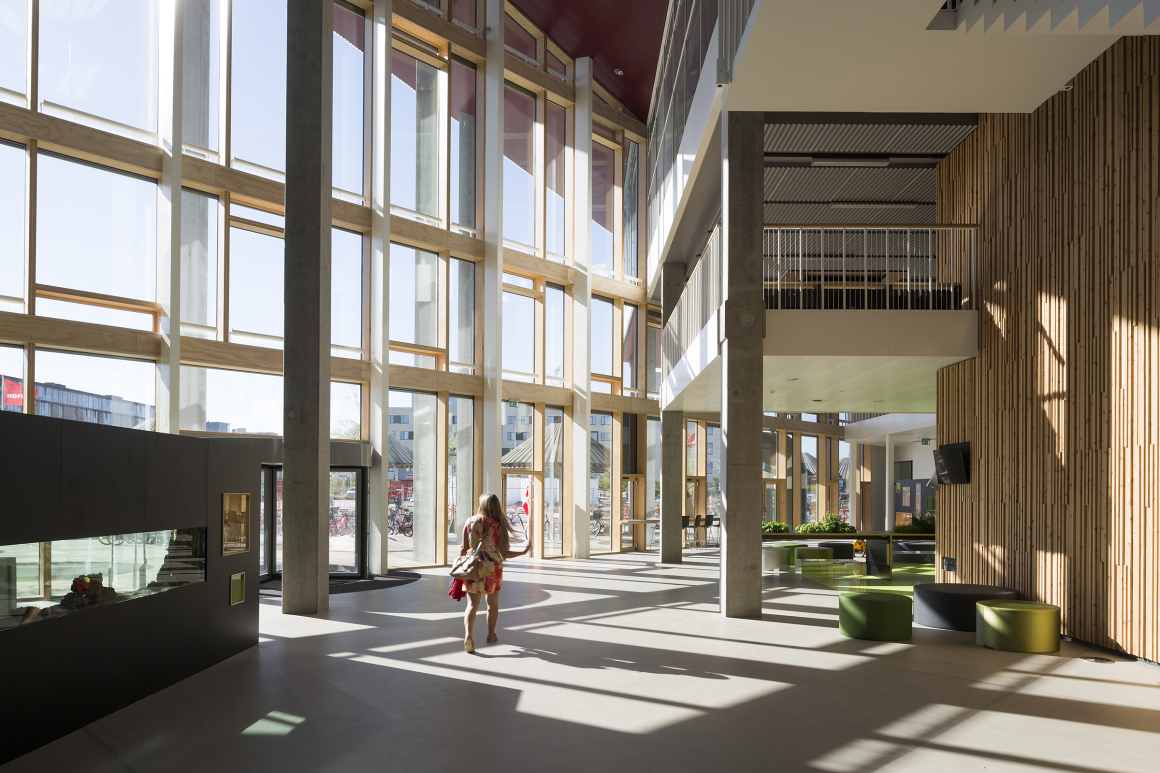 南港学校曾在国际教育设计领域高质量设计项目评比的6个候选名单中脱颖而出,而这些项目都是教育设计领域的卓越性和多样化的代表。
South Harbour School was selected from a shortlist of six high calibre projects that showcased a remarkable and diverse range of the best in international educational design.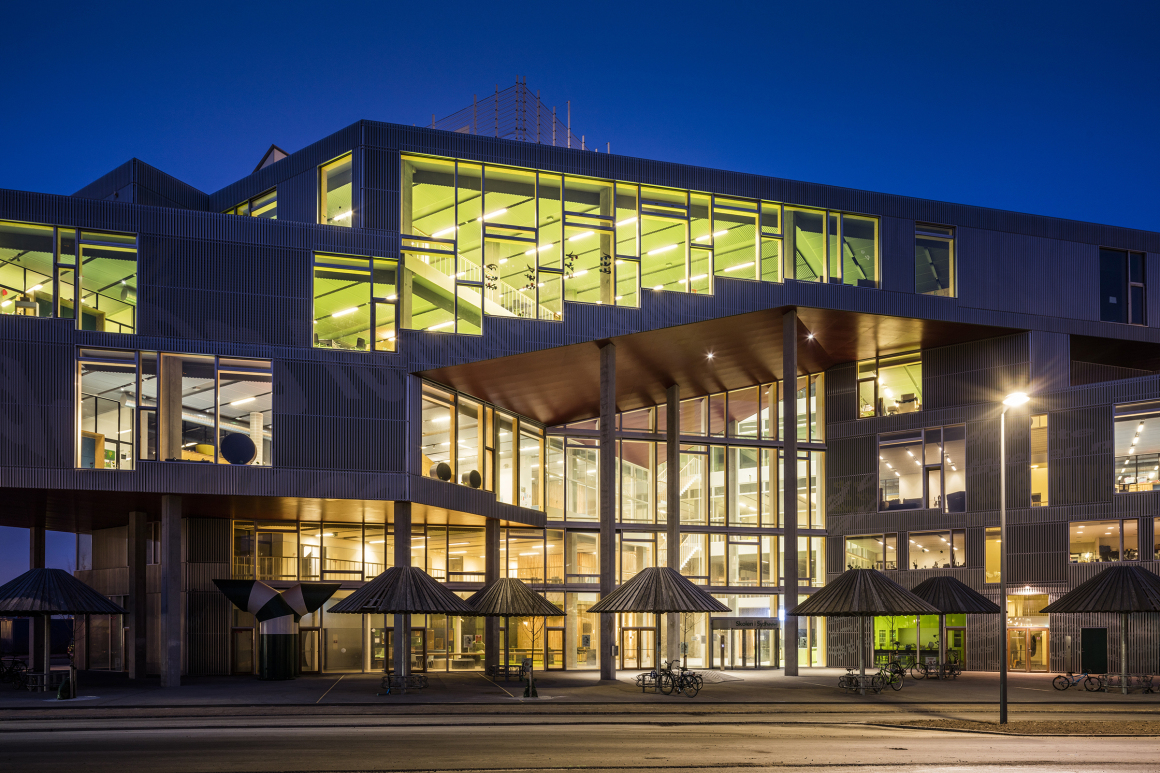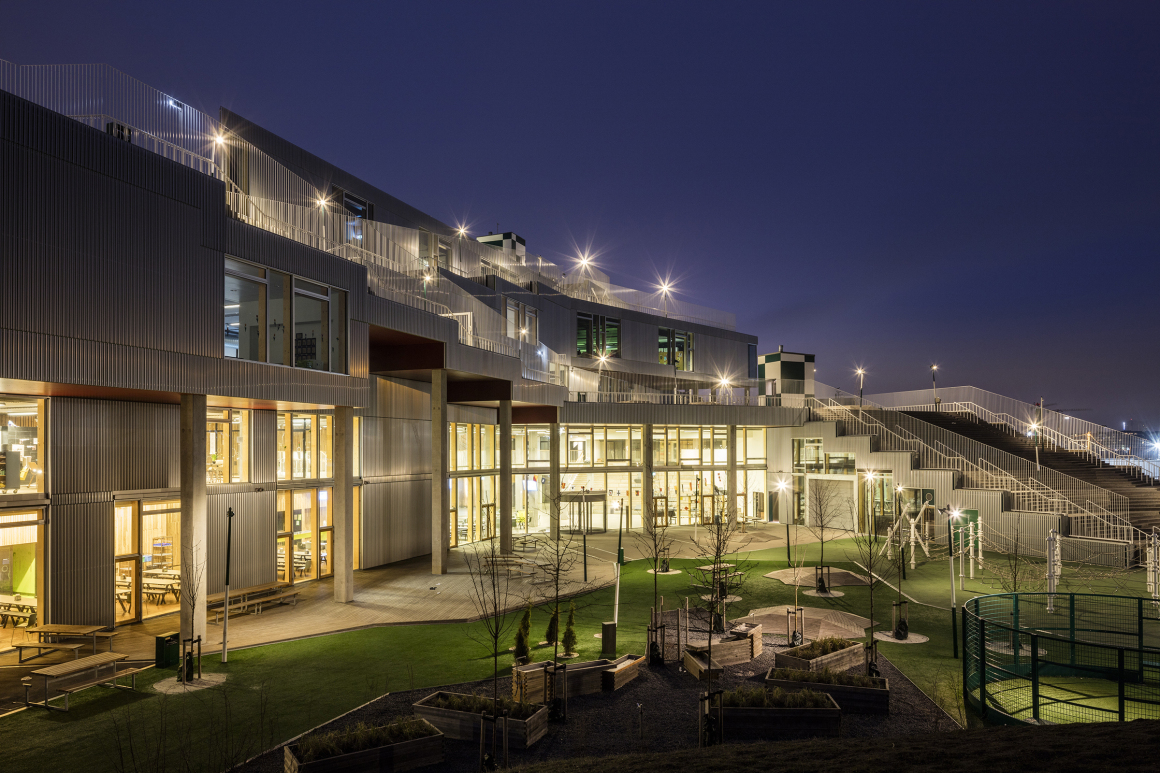 类型:  新建 – 公立学校
项目地点:  Støberigade, 2450 哥本哈根 SV
客户:  Municipality of Copenhagen
设计周期:  2006 – 2015
总面积:  9500 m²
建筑师:  JJW Architects
工程师:  NIRAS
景观设计:  JJW Landscape / PK3 Landskab
运动设施顾问:  Keinicke & Overgaard Arkitekter
主承包商:  B. Nygaard Sørensen A/S / G.V.L. ENTREPRISE A/S / Lindpro / Jakon A/S
施工管理:  Friis Andersen Arkitekter
艺术设计部分:  Peter Holst Henckel
图片:  Torben Eskerod / "南港学校封面图片" : JJW Architects
Project:  New build – Puplic School
Location:  Støberigade, 2450 København SV
Client:  Municipality of Copenhagen
Period:  2006 – 2015
Area:  9500 m²
Architect:  JJW Architects
Engineer:  NIRAS
Landscape:  JJW Landscape / PK3 Landskab
Sport consultants:  Keinicke & Overgaard Arkitekter
Major Contractors:  B. Nygaard Sørensen A/S / G.V.L. ENTREPRISE A/S / Lindpro / Jakon A/S
Construction Management:  Friis Andersen Arkitekter
Artistic project:  Peter Holst Henckel
Photographs:  Torben Eskerod / Except "South Harbour School Cover" by JJW Architects
更多read more about:  JJW Architects