本文由艺普得城市设计授权mooool发表,欢迎转发,禁止以mooool编辑版本转载。
Thanks iPD for authorizing the publication of the project on mooool, Text description provided by iPD.
艺普得城市设计:项目位于浙江省杭州市萧山区科技新城,建筑模拟传统民居,以粉墙黛瓦的外饰面营造出江南氛围。景观结合现状肌理与建筑布局,着重游赏动线与观访体验的打造,力求重现江南水系的美感情境。
iPD:Sunac One Park Era is located in the Xiaoshan Science and Technology Polis, Hangzhou, Zhejiang Province. The building simulates Chinese traditional dwellings and creates a Jiangnan atmosphere with the white wall and black tile. Landscape combines the site condition and architectural layout, to create a journey for visitor and the beauty of Jiangnan scenery.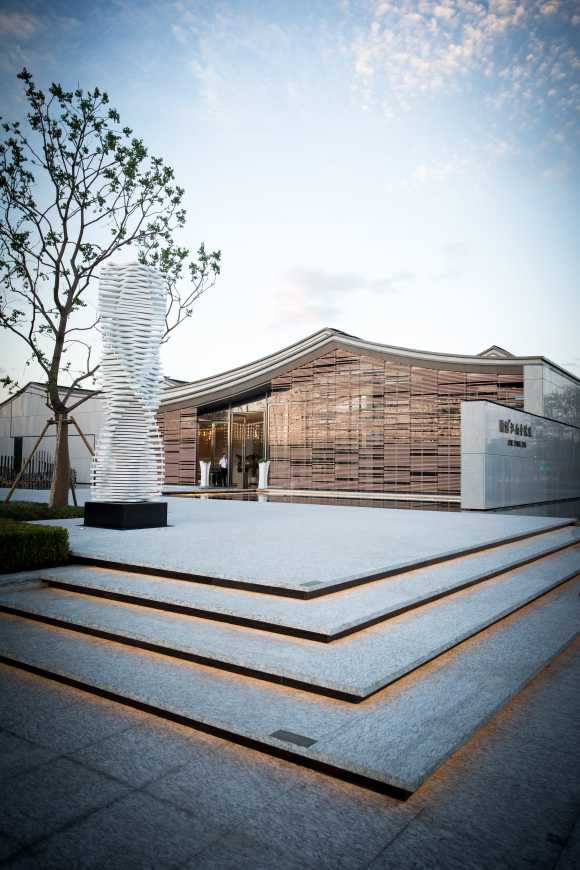 ▼概念推演 Concept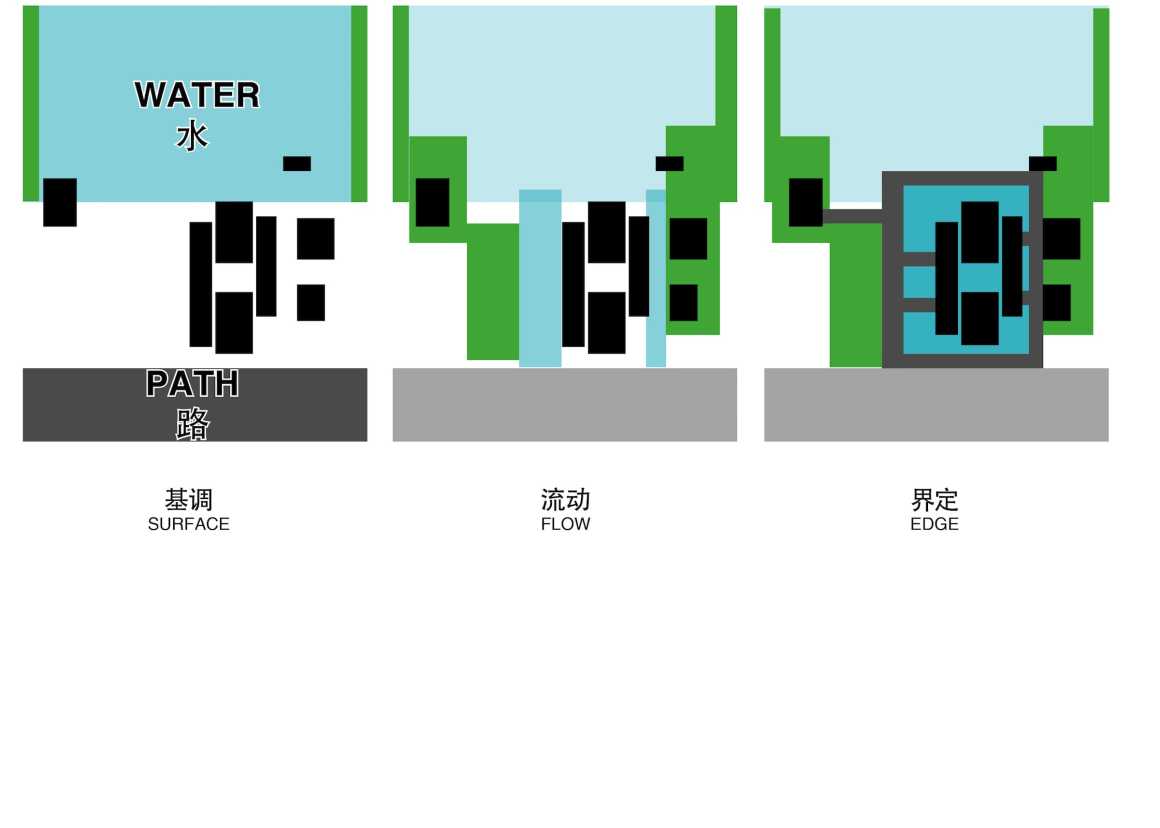 ▼平面图 Master plan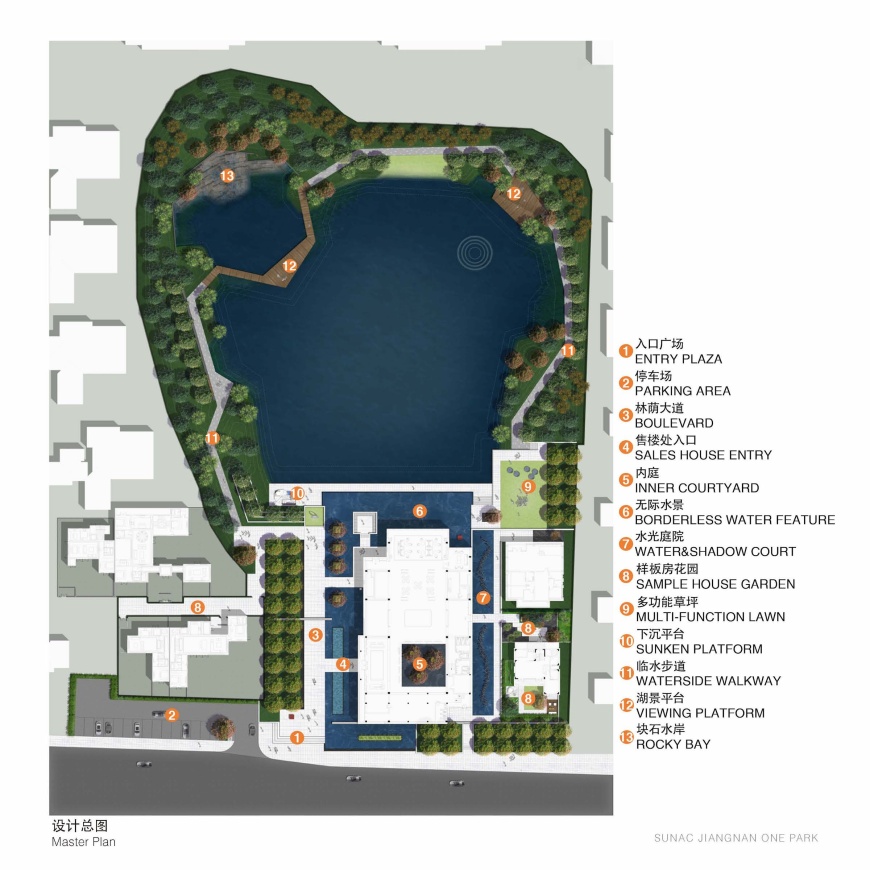 主入口
景观汲取水乡民居语汇,大范围镜面水景,其中嵌入涟漪泉,结合建筑立面的白墙黛瓦,如同一幅缓缓展开的水墨卷轴。
Landscape draws from traditional Jiangnan dwellings, creates a large reflecting water feature to capture the shape of the building, like a long Chinese ink-wash painting in front of the sales center.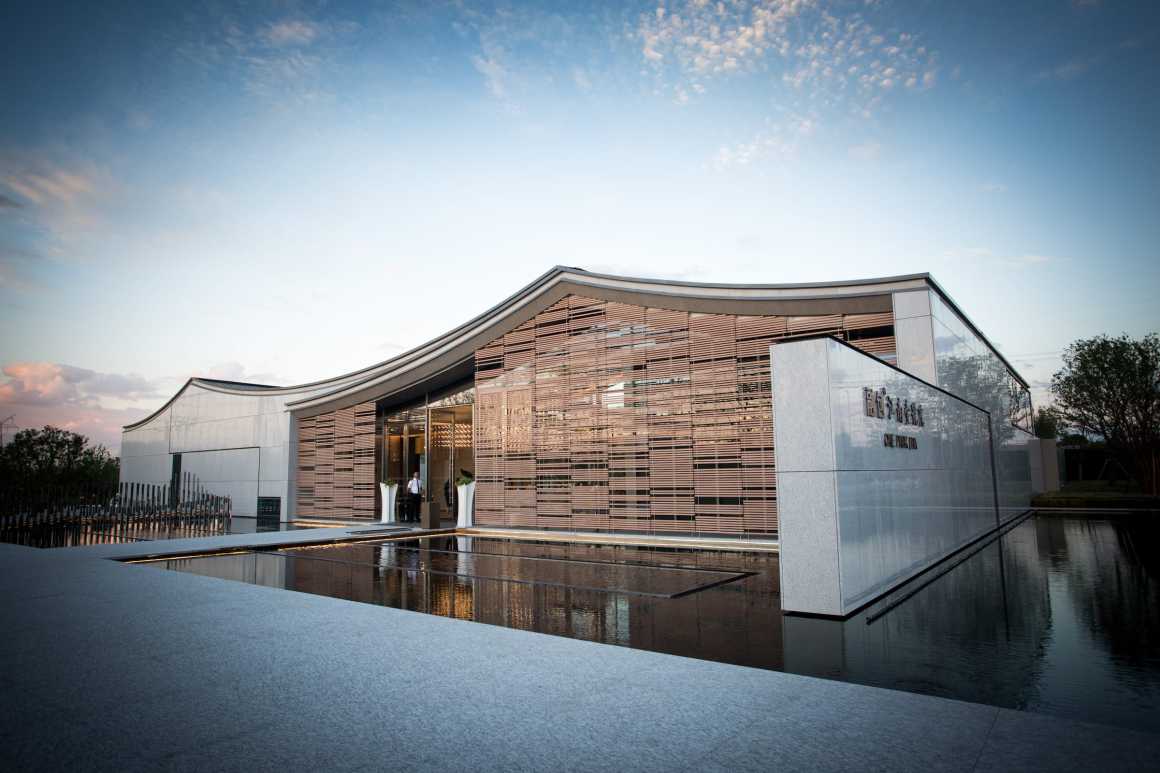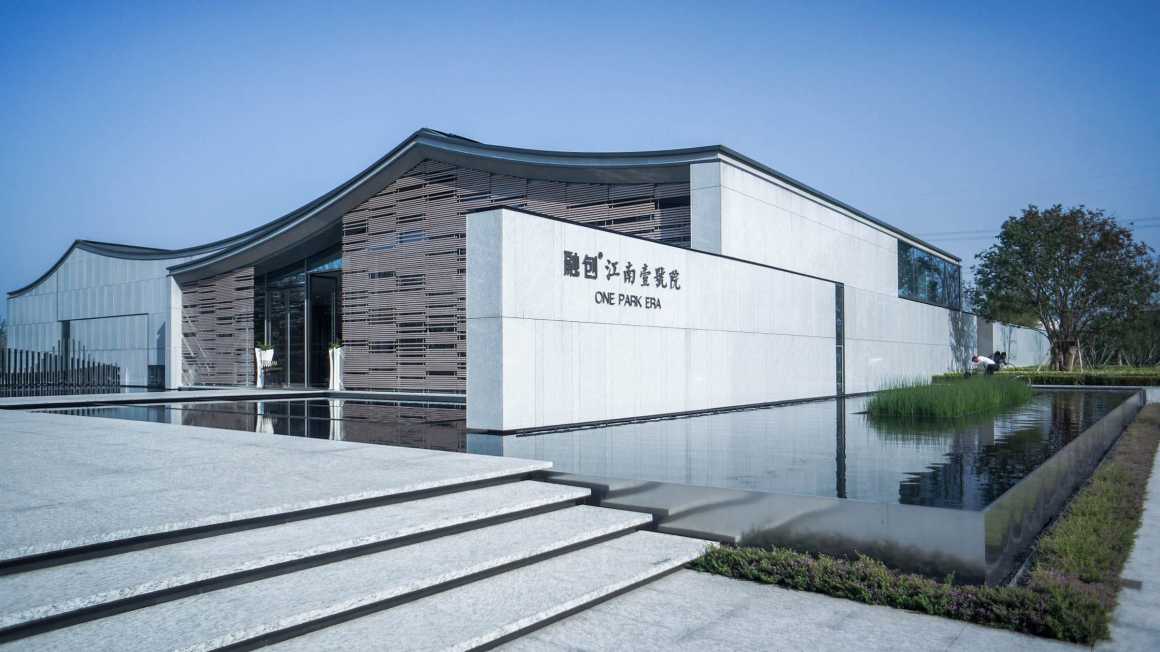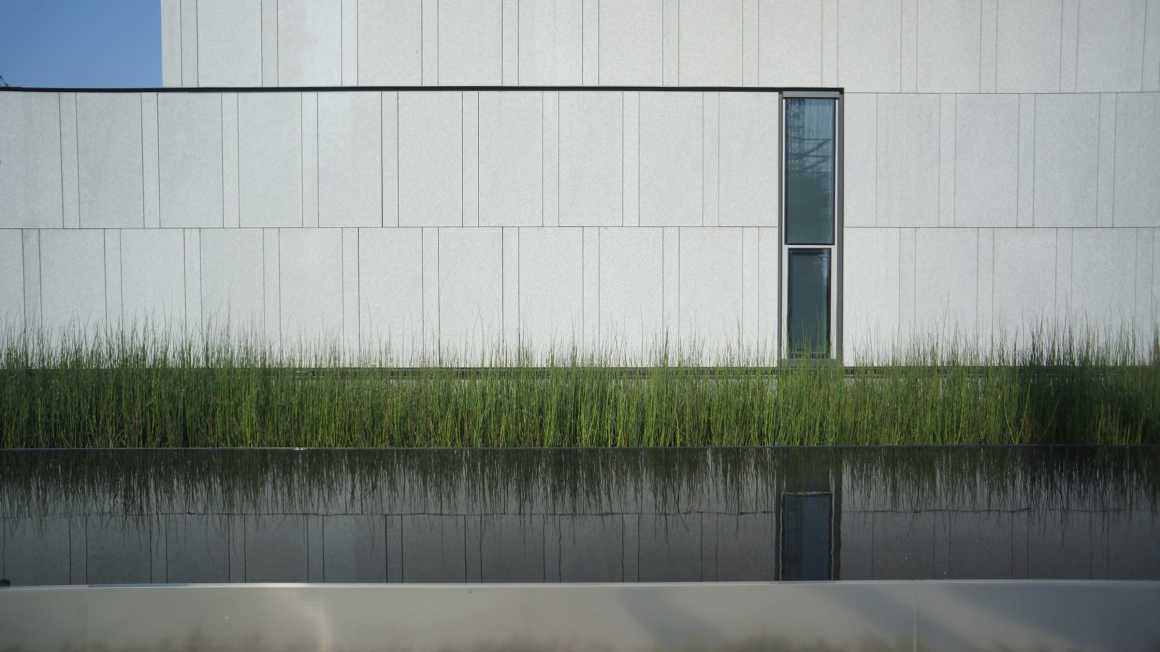 中庭作为大堂的背景,同时也是建筑布局的中心,在空间策略上,我们将其视作游赏动线的发展环节。三棵精选娜塔栎被大面积镜面水景环绕,与建筑玻璃幕墙相互映衬,构造出通透的转折空间与场景体验。中庭在模糊了室内外空间边界的同时,也以独特的场景感增加了项目辨识度。
The atrium serves as the background of the lobby and is also the center of the architectural layout. In terms of landscape strategy, it is the developing stage of the whole journey. Three nuttall oak surrounding by a big water garden, and the glass wall reflecting the atrium creates a transparent space and interesting experience, While blurring the boundaries between indoor and outdoor spaces, the unique experience gives the project a strong identity.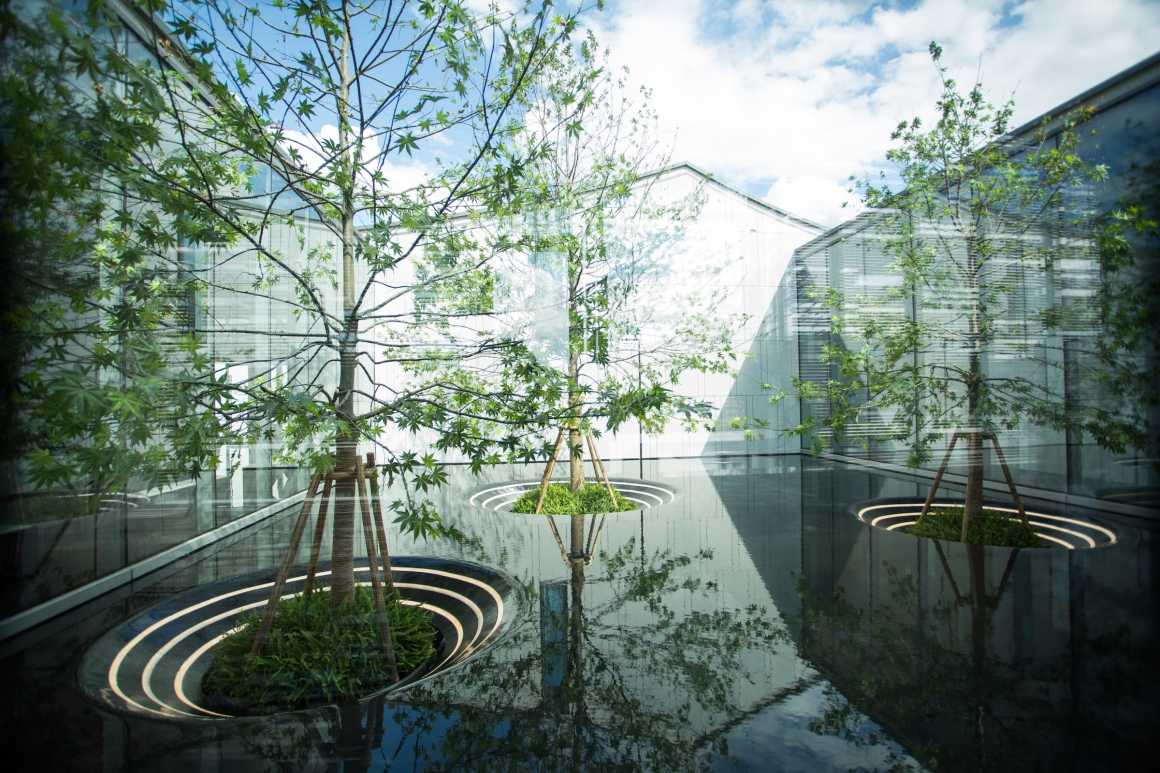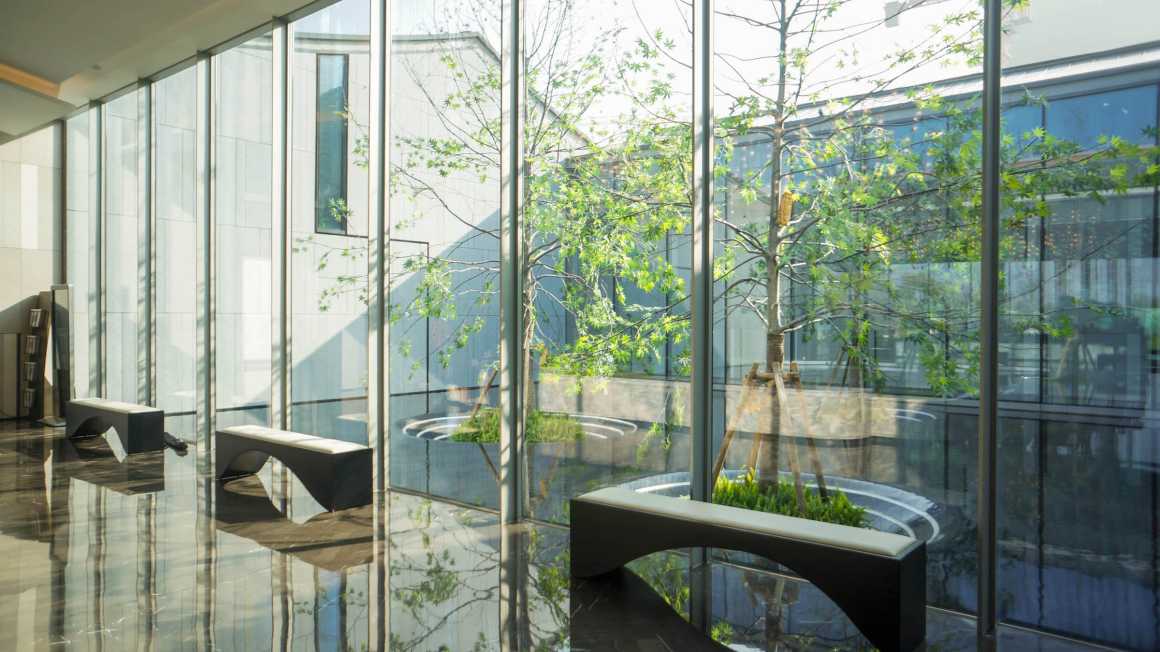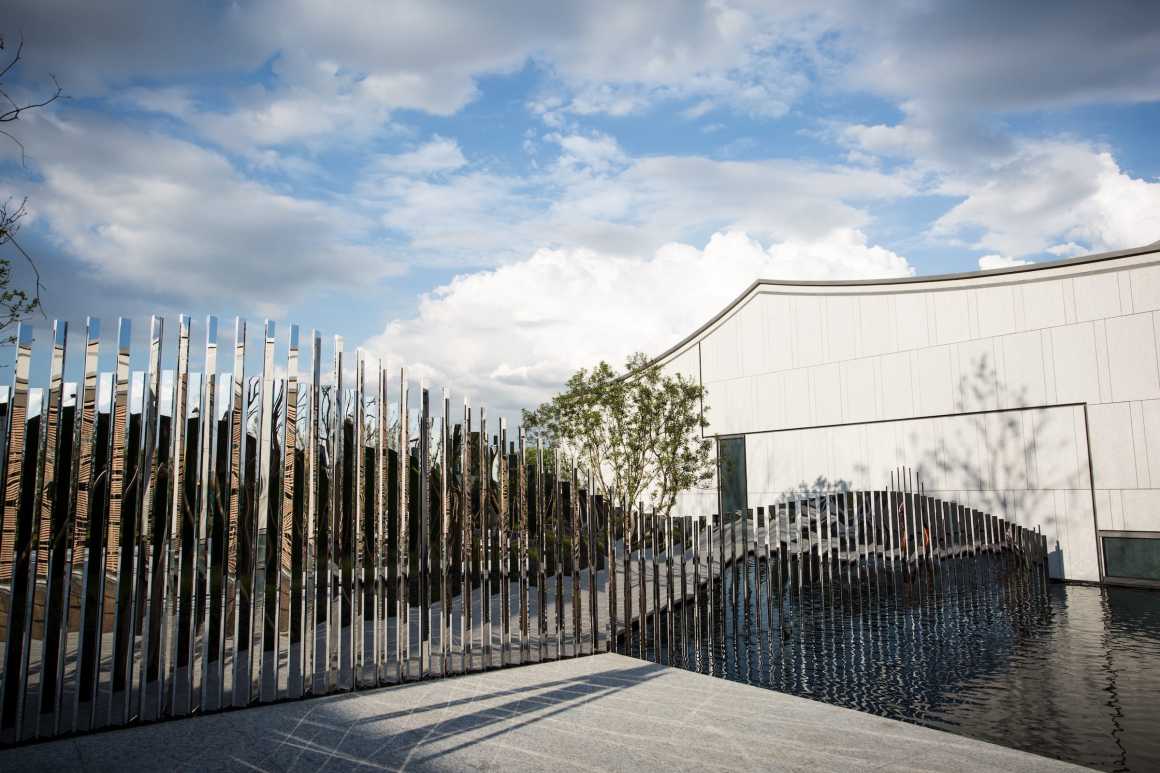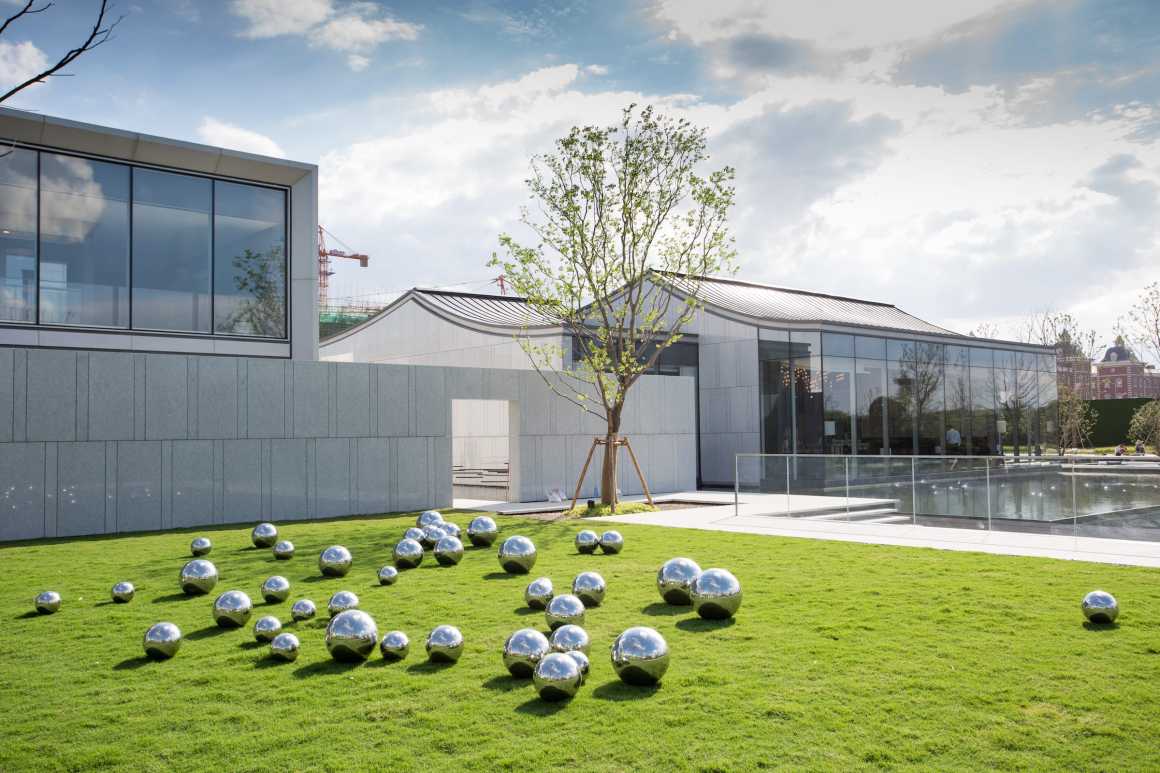 场地北侧是一块现状湖泊,这片自然的湖景是洽谈区的设计出发点。景观利用场地与湖岸的高差形成视线上的错觉,延伸湖景的边界引景入室。
On the north side of the site is an existing lake, the beauty of the lake became the inspiration for the whole discussion area. Landscape use the level difference between the sales center and the lake to create a visual illusion of the lake boundary.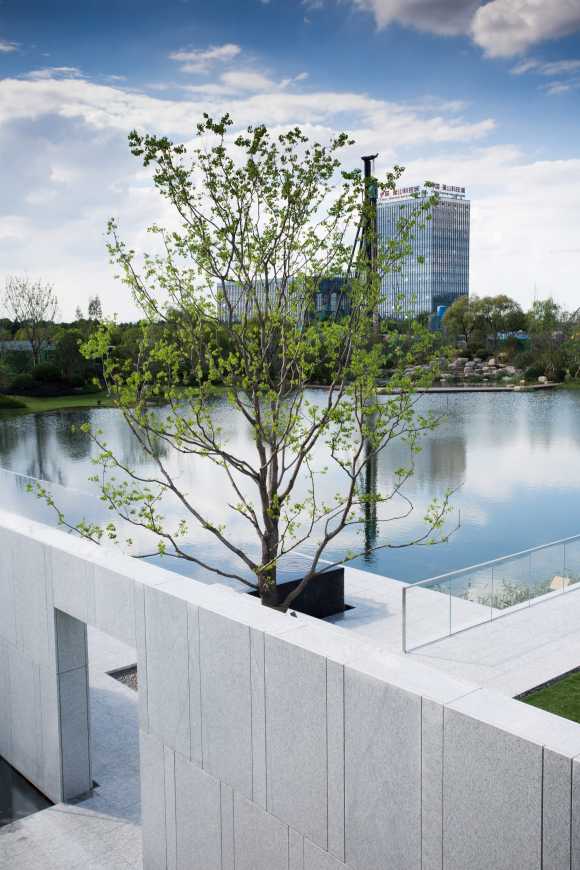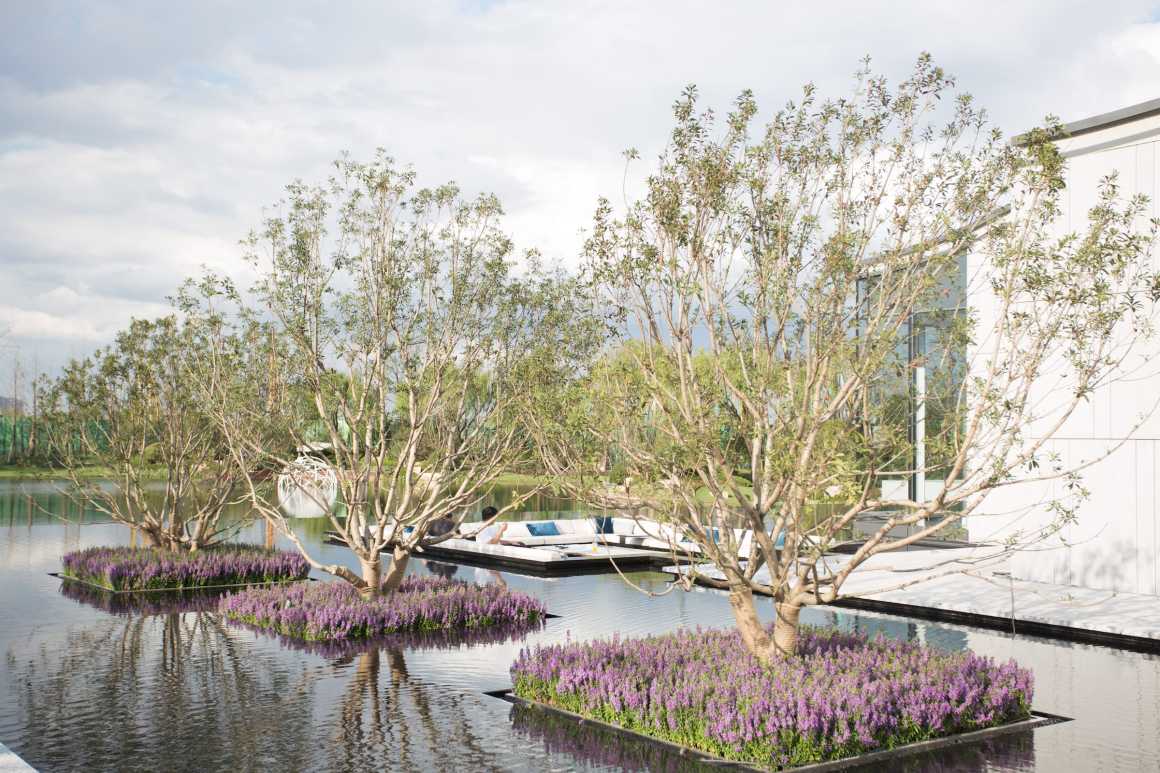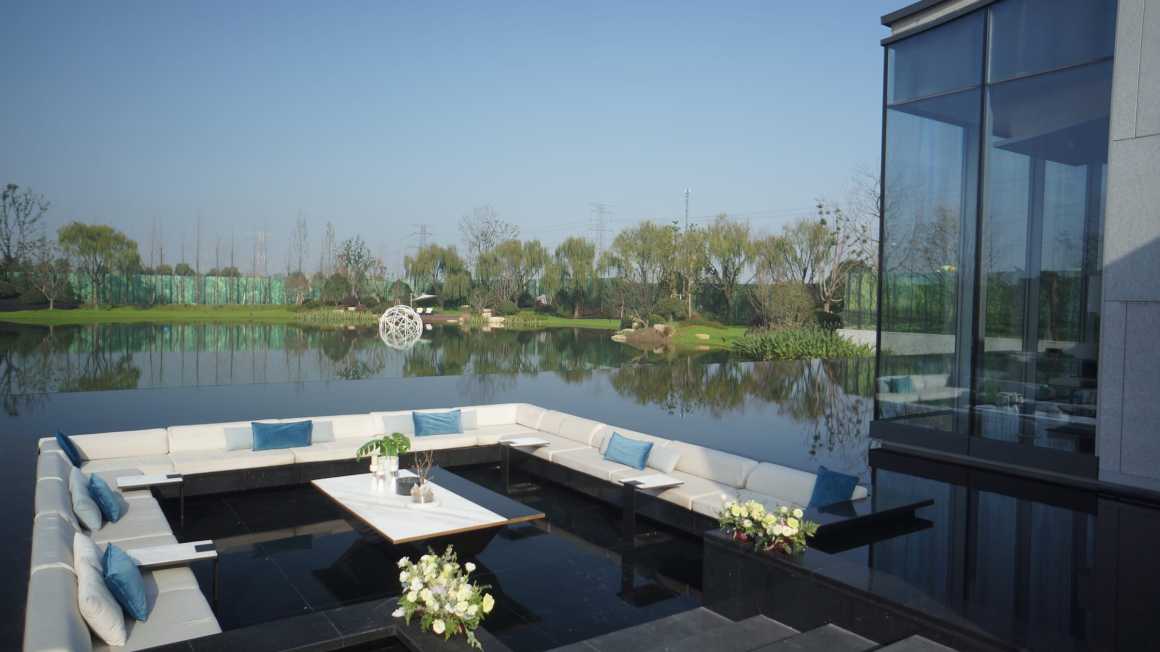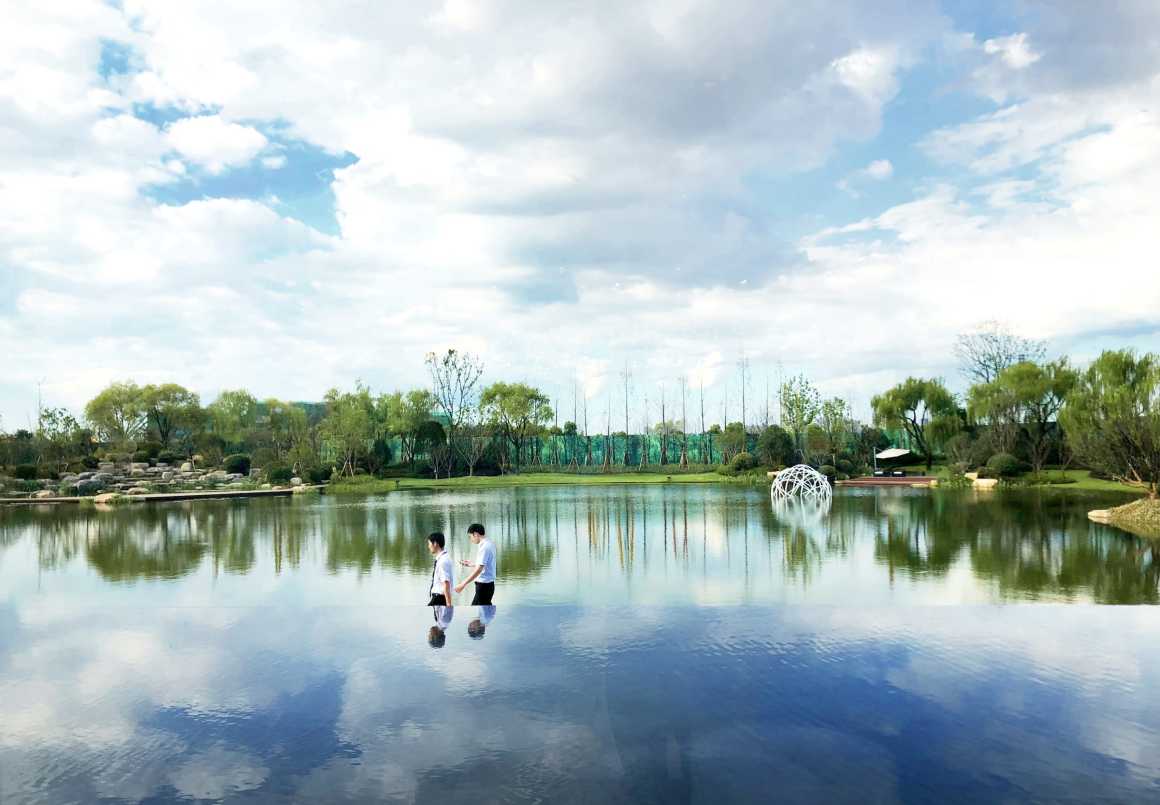 开发商:融创集团
项目地址:浙江省杭州市萧山区科技新城
设计单位:澳洲艺普得城市设计咨询有限公司
设计时间:2018年1月-2018年9月
建成时间:2018年9月
项目面积:4300平方米
摄影:iPD
设计团队:Marius Brits,张渊畯,陈贤真,Asi Boonyen,周庆蕾,王颖,彭棋
Client: Sunac Grounp
Location: Xiaoshan Science & Technology Polis, Hangzhou
Designer: iPD
Design period: January 2018 – September 2018
Completion: September 2018
Project area: 4300㎡
Photography: iPD
Design team: Marius Brits, Zhang YuanJun, Chen Xianzhen, Asi Boonyen, Zhou Qinglei, Wang Ying, Peng Qi
更多 Read more about: iPD 澳洲艺普得城市设计