本文由 Sum Architecture 授权mooool发表,欢迎转发,禁止以mooool编辑版本转载。
Thanks Sum Architecture for authorizing the publication of the project on mooool, Text description provided by Sum Architecture.
Sum Architecture:充满艺术和设计性的小花园Urban Kindness位于库里蒂巴的一个高度城市化区域,场地是一块租赁给社区的私人用地,被用作娱乐、放松和工作的公共空间。使用者可以与业主一起照顾和维护花园,营造起归属感和社区感,在这里每个人都可以享受到园内的设施和设计。
Sum Architecture:Inserted in a very urbanized area of Curitiba, Urban Kindness is a small garden framed by art and design. It is a private land lent to the community to be used as a public space for playing, relaxing and working. Together with the owners, users can be responsible for caring for and maintaining the garden, creating a sense of belonging and community. Architecture and design become available to everyone.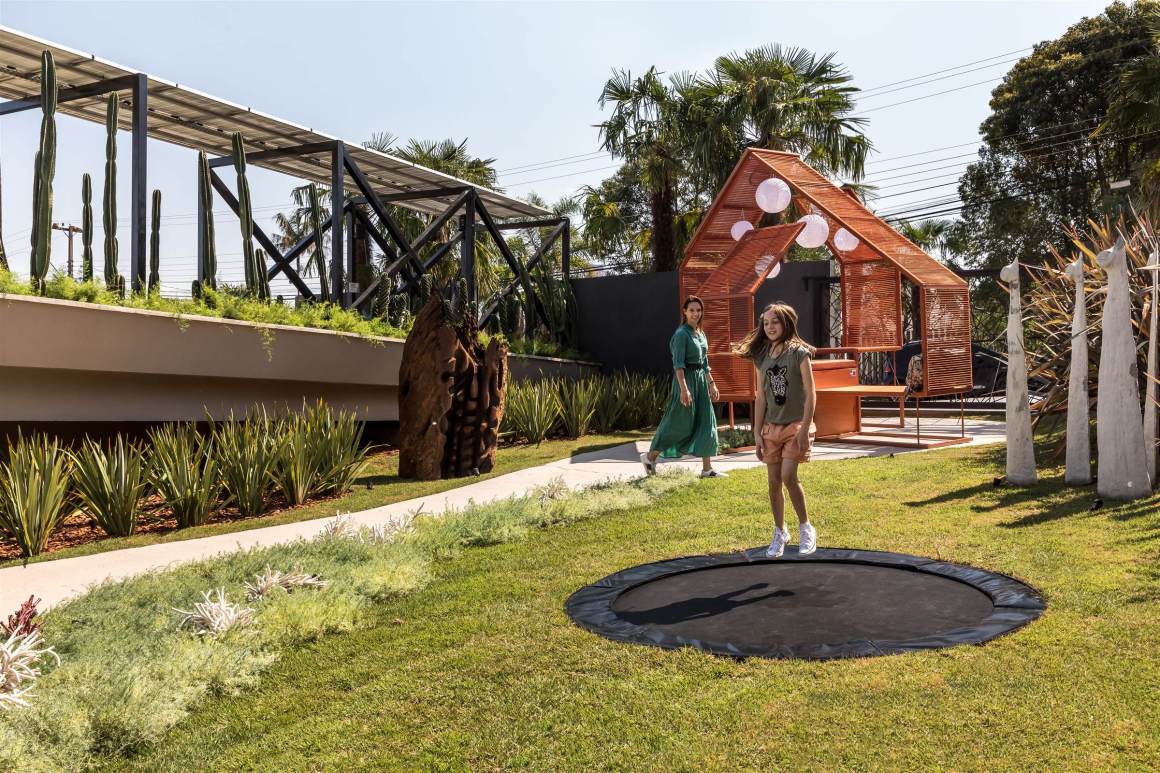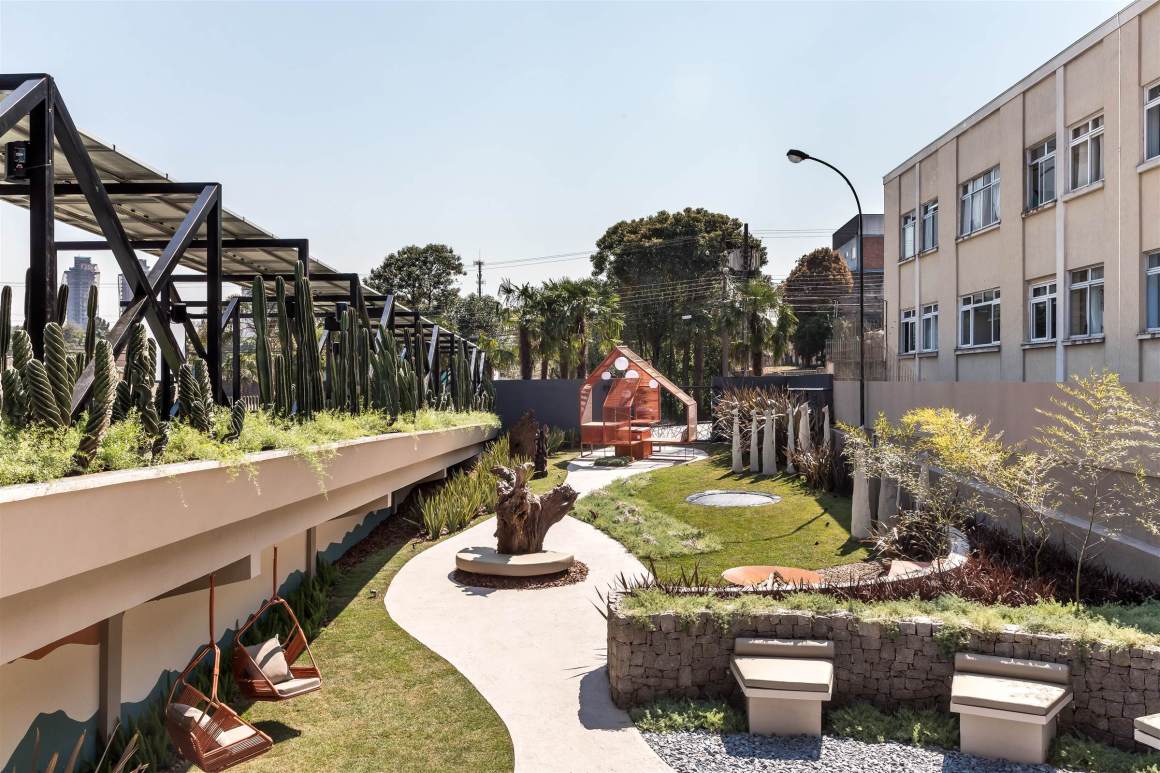 ▼顶视 Top view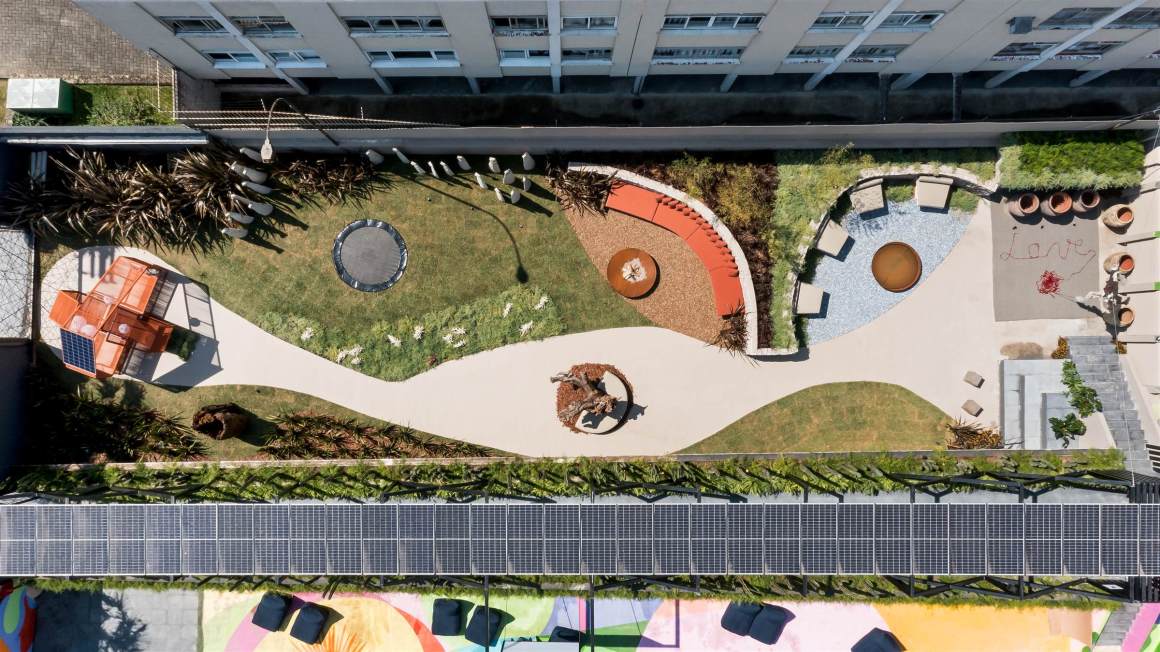 在此背景下,来自Sum architecture的建筑师Roberta Jiraschek 和 Daniela Niederauer共同推出了名为"House"的原创设计项目,它将城市友好的概念引入装置:开放私人区域供公众使用,提供绿色、建筑和设计。这个多功能互动装置将使用者与大自然的绿色联系在一起,为社区居民打造了一个社交空间,并带来真实的感官体验。
In this context, architects Roberta Jiraschek and Daniela Niederauer, from Curitiba's Architecture office Sum Architecture, launch 'House'. The piece is an authorial design which brings the concept of urban kindness to the furniture: open a private area for public use, offering green, architecture and design. The multifunctional furniture connects the user to the green of nature and promotes social interactions. Providing a social space and a true sensory experience.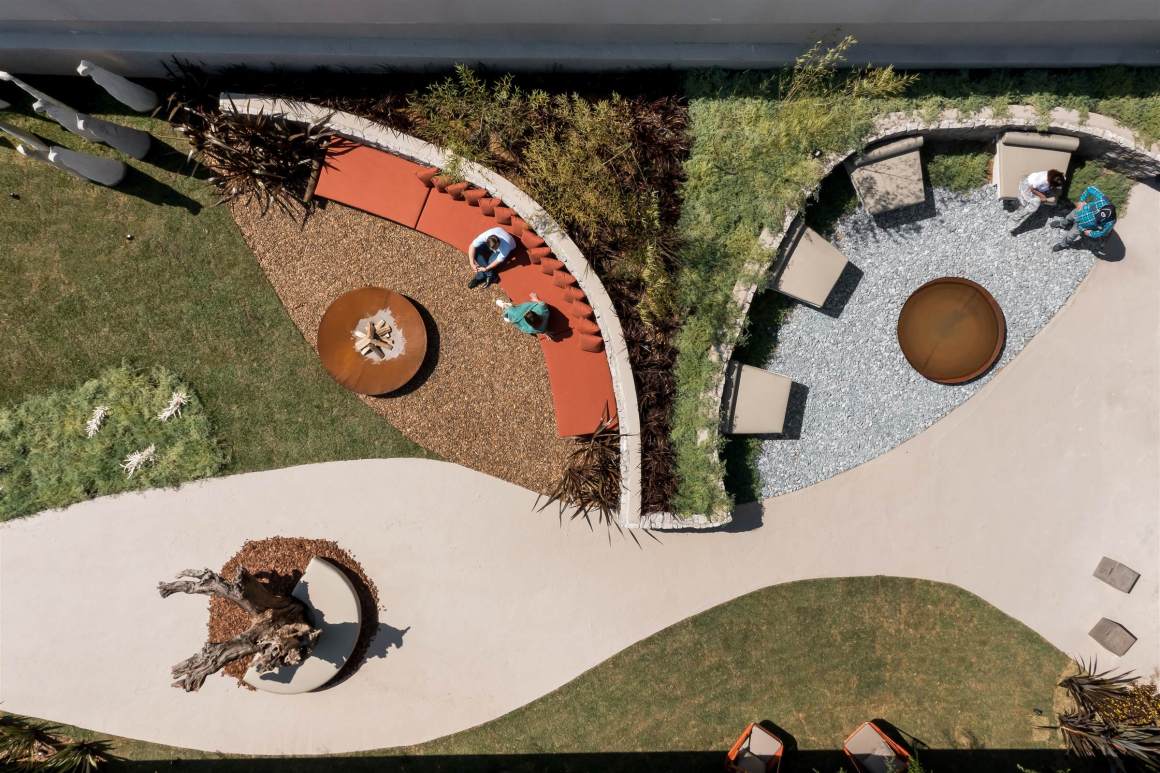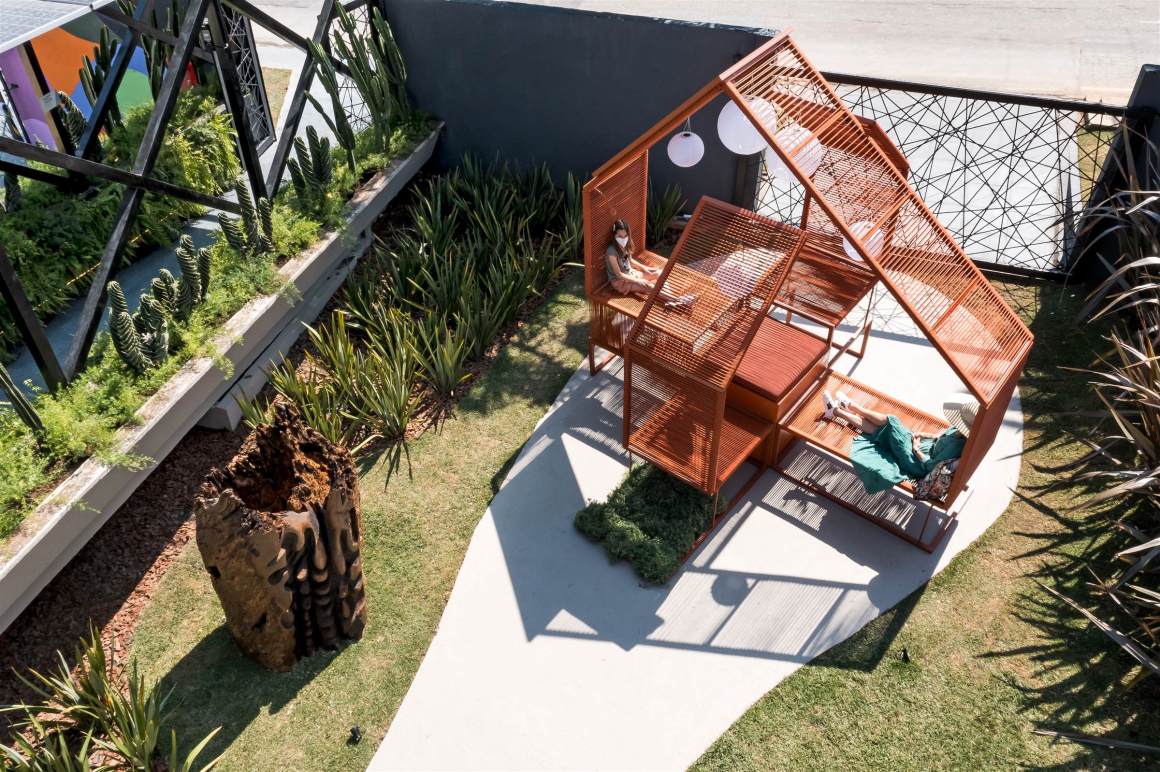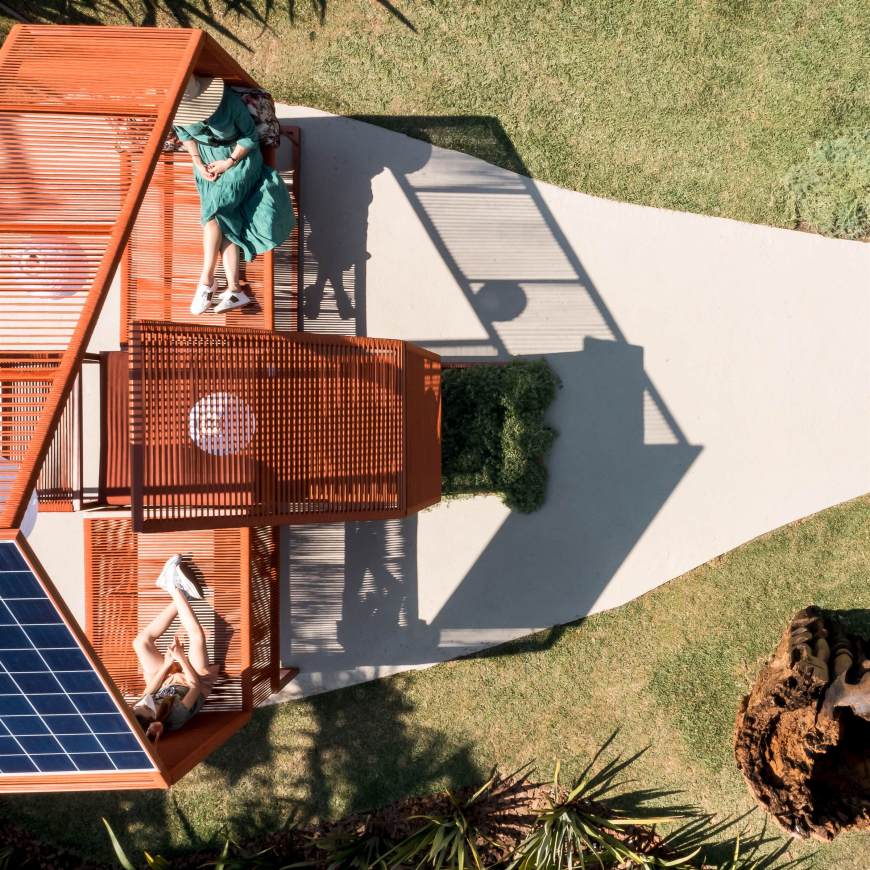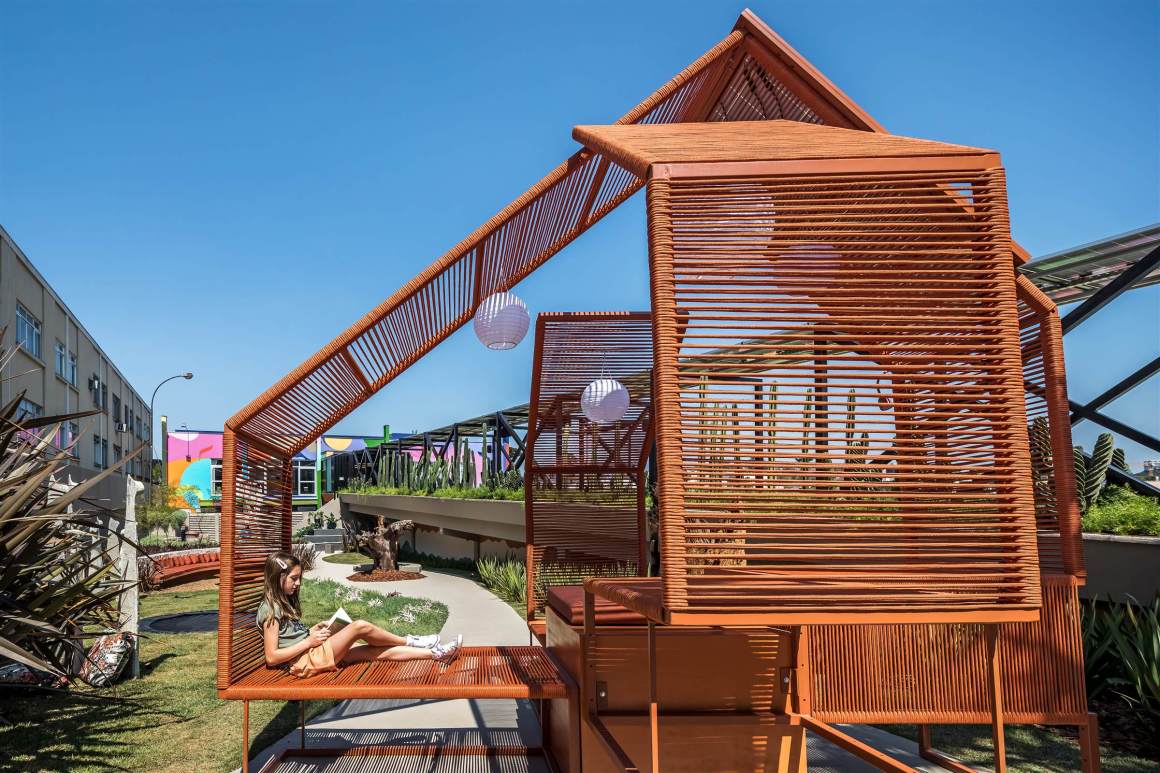 简洁的几何设计满足不同的功能和使用需求,多功能设计在儿童房、工作区、休闲区和植物温室之间相互转换,场地内的设施邀请人们与之互动,人们可以在其中坐着、躺着、阅读或交谈。涂有航海绳索涂层的金属结构覆盖着太阳能发电的光伏板,作为一种可持续的解决方案,太阳能是一种可再生的清洁能源,可为电子设备、音乐播放器或阅读灯供电。
The clean and geometric design adapts to the most different uses and users. The design Versatility walks between children's house, workspace, an area to relax and even a greenhouse of plants. The furniture is an invitation to interact with it, whether to sit, lie down, read, or talk. The metal structure, with nautical rope coating, also has a photovoltaic plate that uses solar radiation to generate electricity. As a sustainable solution, it is a renewable and clean energy source for charging electronic devices, listen to music or providing a reading light.
▼几何装置的各种用途 Different uses of geometric design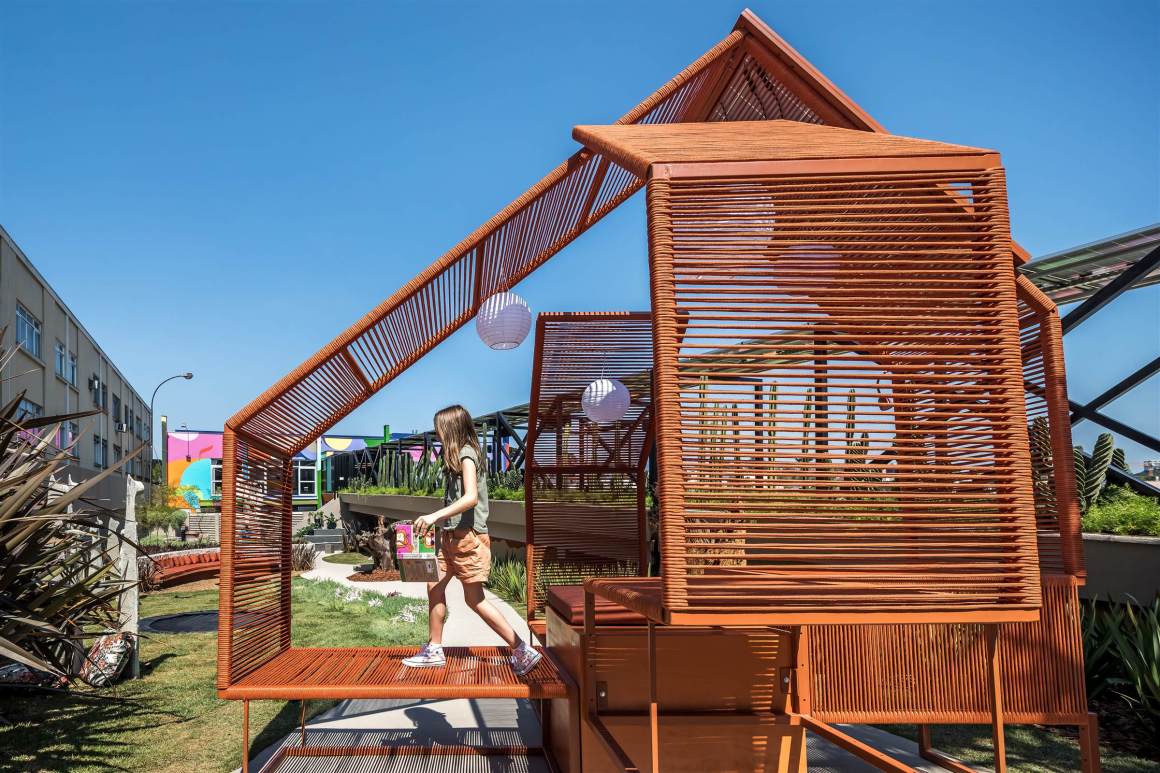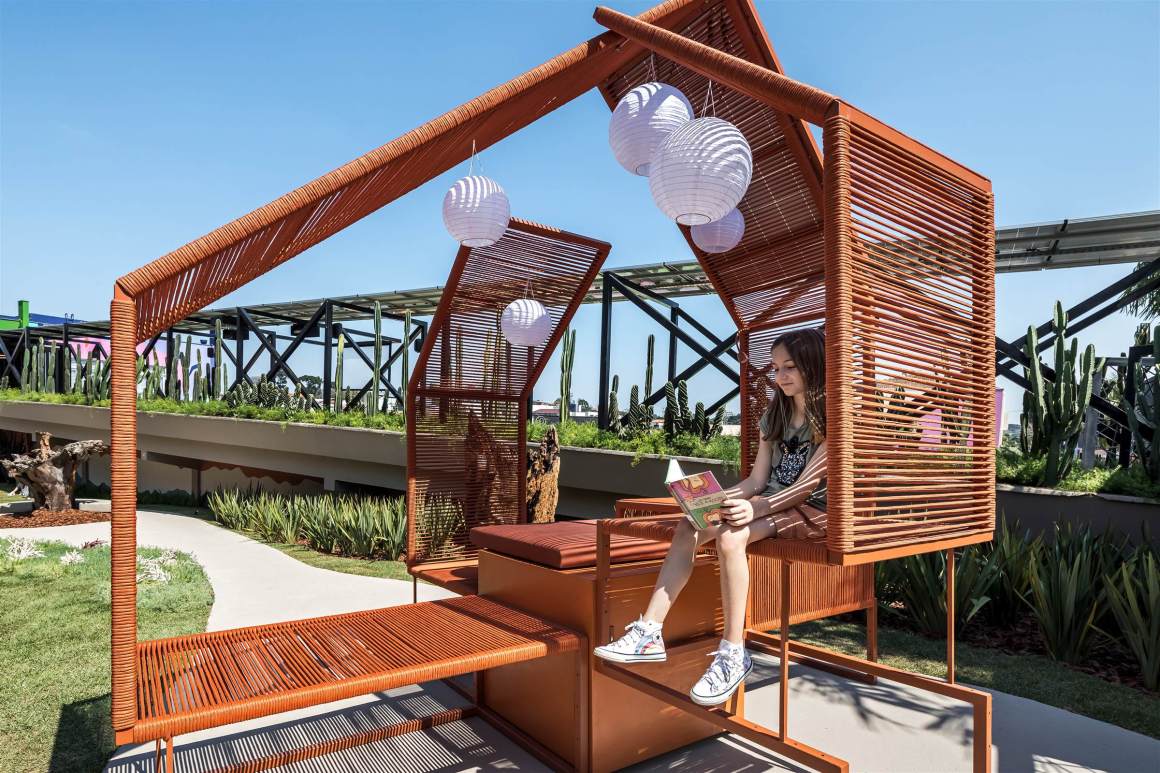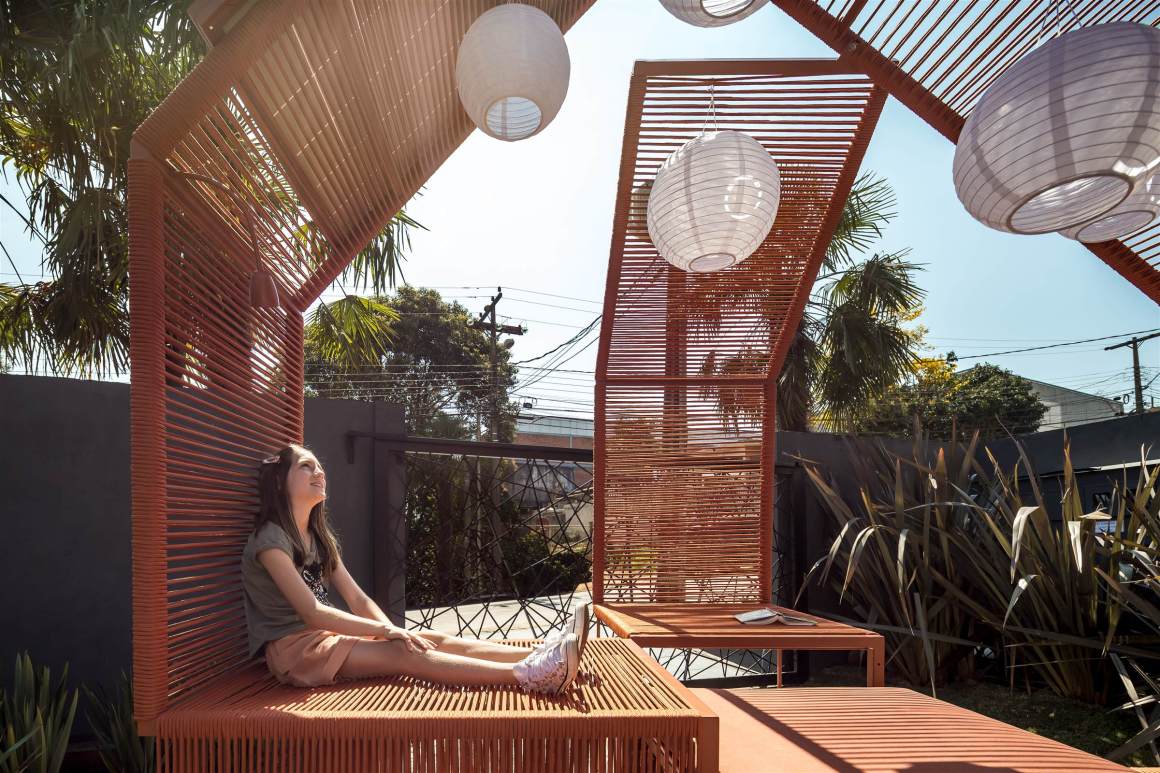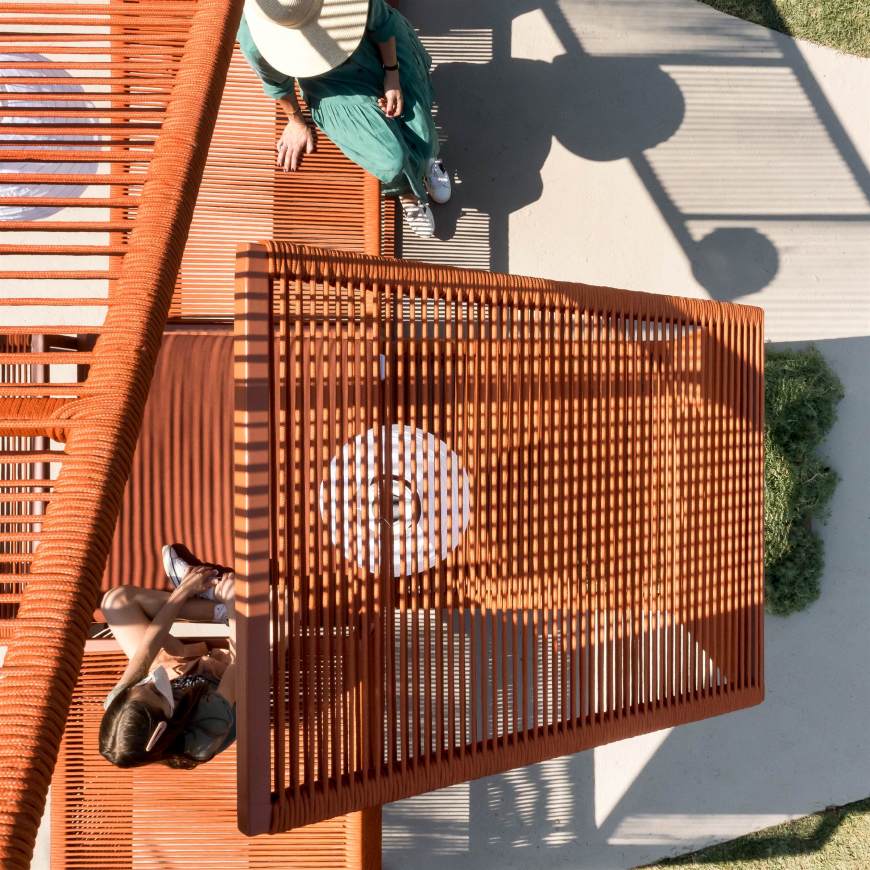 ▼光伏板 Photovoltaic plate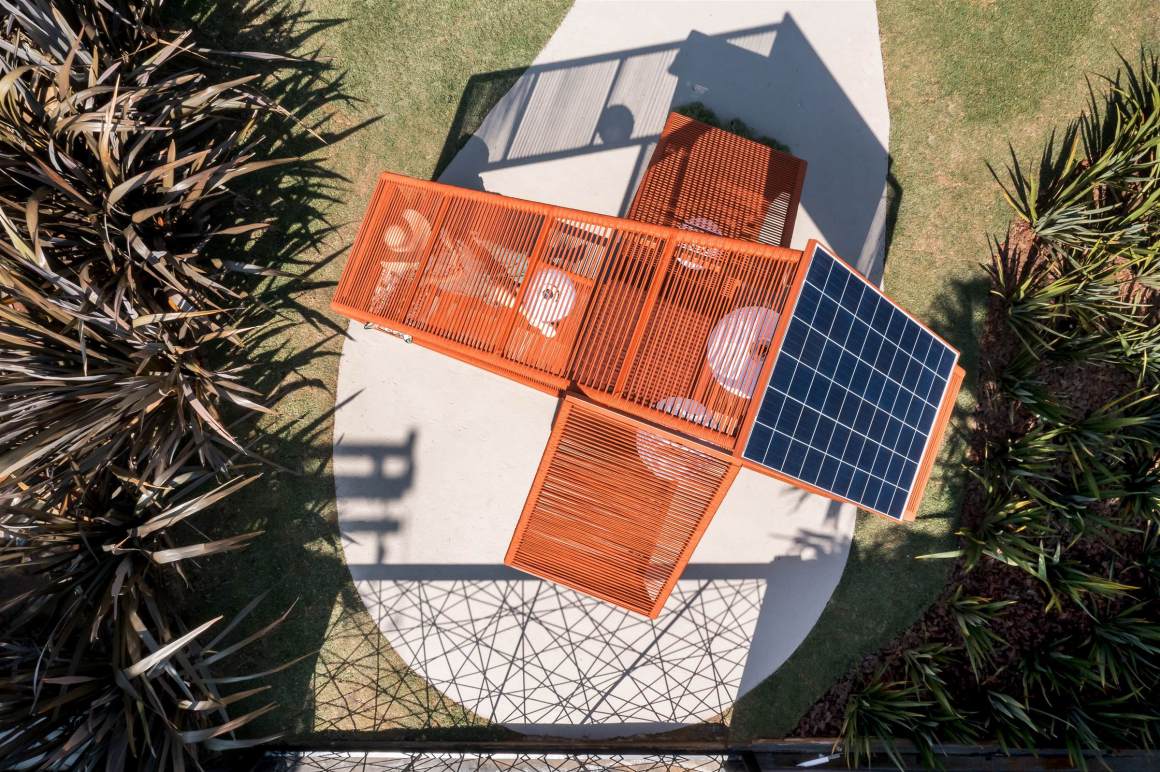 该作品体现了设计中可持续发展和文化概念的结合,不仅可以给人们提供休闲和增进幸福感,还可以促进交往和学习。建筑是否具有教育和社交意义是体现专业性的标志,"House"场地中座椅的高度和摆放位置是多样化的,为所有年龄段的人提供休闲交往机会和增进幸福感,这种设计模式现如今适于推广。
The piece demonstrates that combining sustainable and cultural concepts in design can not only provide relaxation and well-being, but also stimulate connections and learning. The educational and social character of architecture is a mark of the signature of professionals. The House provides leisure, reconnection and wellbeing for all ages due to its different seating heights and seating positions.The model is now available for sale.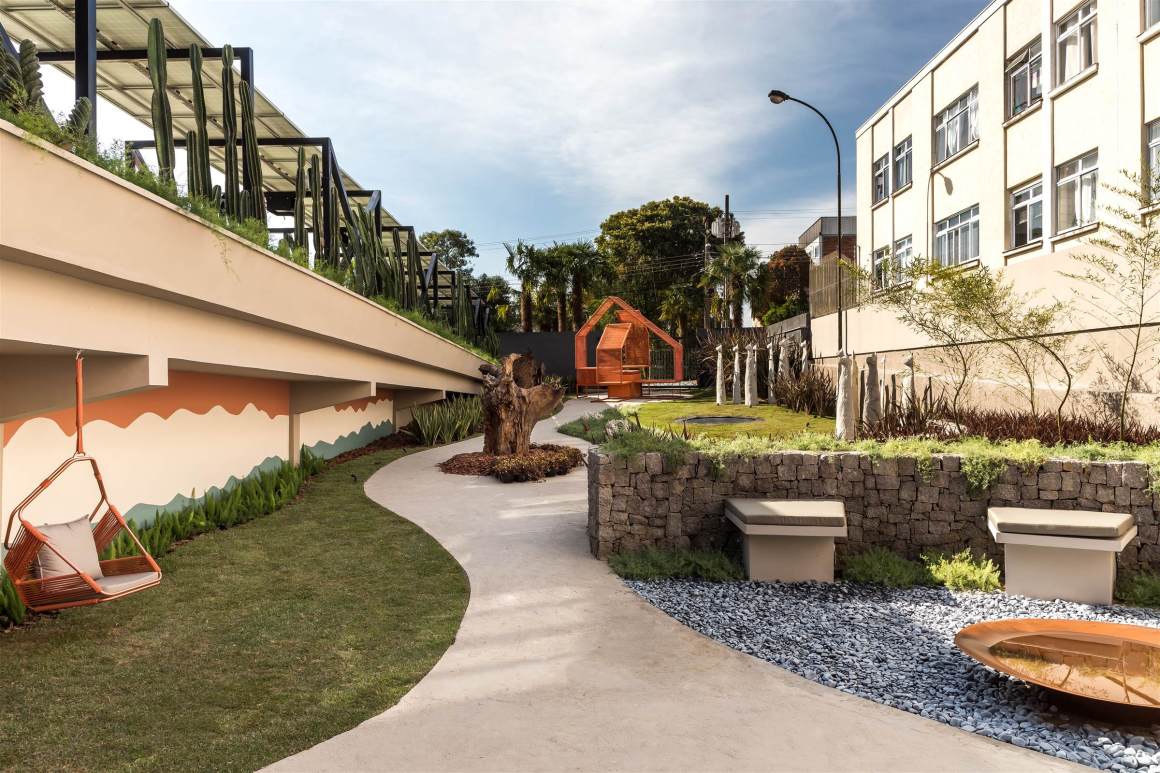 ▼不同高度和位置的座位 Different seating heights and seating positions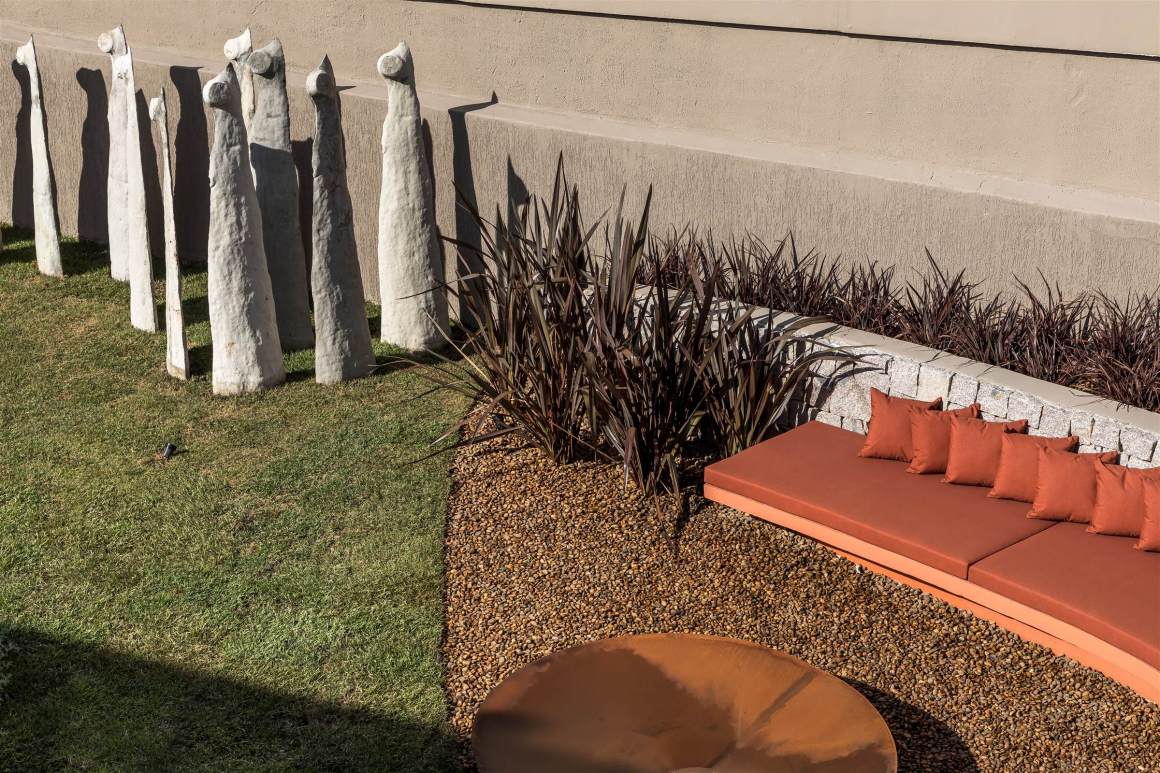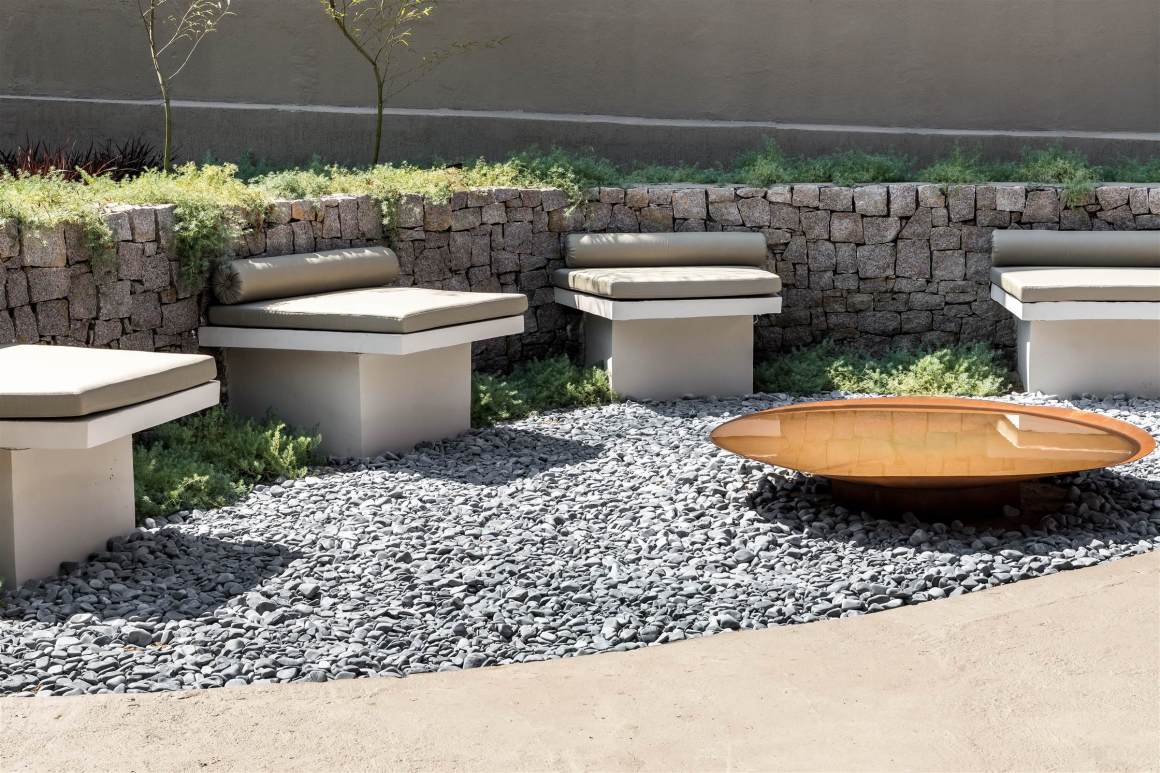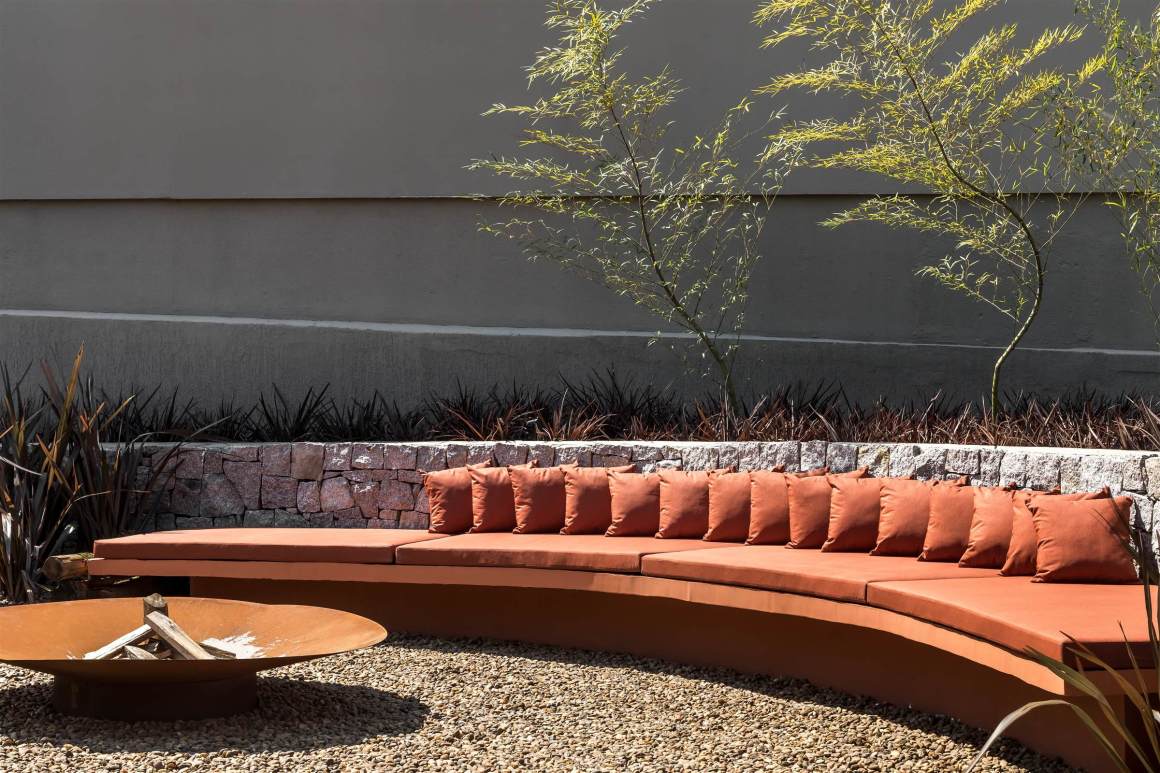 项目名称:the House & the Urban Kindness
完成年份:2021年
面积:3.6×3.6×4.0m
项目地点:巴西,库里蒂巴
景观/建筑公司:Sum Architecture
网站:www.sum-a.com
电子邮件:roberta@sum-a.com
首席建筑师:Roberta Pfeiffer Jiraschek
设计团队:Roberta Pfeiffer Jiraschek, Daniela Niederauer, Fernando Vasconcelos
合作方:VimmeMoveis
网站:https://vimme.com.br/
图片来源:Eduardo Macarios
网站:www.eduardomacarios.com
Project name: the House & the Urban Kindness
Completion Year: 2021
Size: 3.6×3.6×4.0m
Project location: Curitiba, Brazil
Landscape/Architecture Firm: Sum Architecture
Website: www.sum-a.com
Contact e-mail: roberta@sum-a.com
Lead Architects: Roberta Pfeiffer Jiraschek
Design Team: Roberta Pfeiffer Jiraschek, Daniela Niederauer, Fernando Vasconcelos
Collaborators: Vimme Moveis – https://vimme.com.br/
Photo credits: Eduardo Macarios
Photographer's website: www.eduardomacarios.com
---
"位于高度城市化区域的私人领地,遵循城市友好的概念,将其开放以供公众使用。"
审稿编辑:gentlebeats
更多 Read more about:Sum Architecture