ASPECT Studios:野趣游乐公园(WILD PLAY Garden)是儿童和他们的照顾者可以花费数小时玩耍的地方,让他们感觉自己已经进入了另一个世界。神奇的花园充满了隐藏的惊喜和与自然密切互动的机会。孩子们可以在一系列独特的空间中玩沙子,水,棍棒,树叶,花朵和鹅卵石等自然元素,提供不同程度的身体挑战。这一系列的空间提供了各种各样的探索和创造性游戏机会,这在城市游乐场中并不常见。
ASPECT Studios:The WILD PLAY Garden is a place where children and their carers can spend hours playing and leave feeling like they have been in another world.The magical garden is full of hidden surprises and opportunities to interact closely with nature. Young and old can play with natural elements such as sand, water, sticks, leaves, flowers and pebbles in a series of unique spaces that offer varying degrees of physical challenge. This series of spaces provide a diverse range of explorative and creative play opportunities, which are not commonly found in urban playgrounds.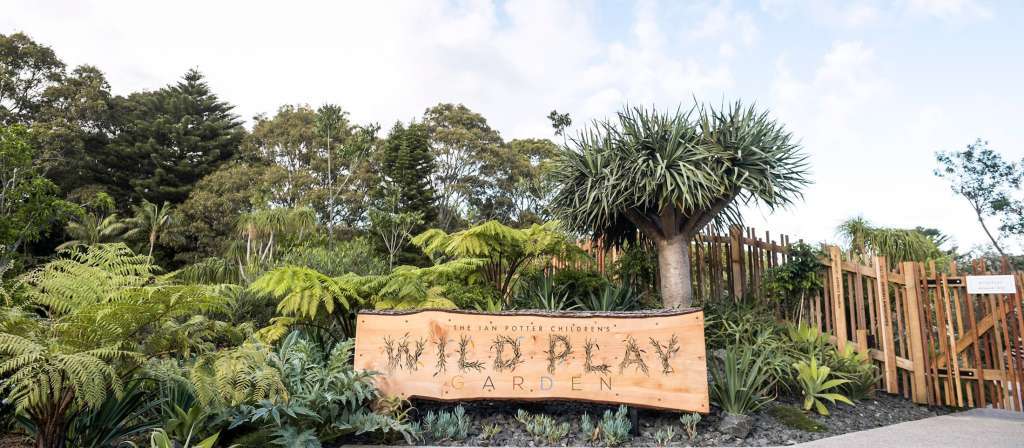 伊恩波特儿童野趣游乐公园是悉尼最古老和最受欢迎的公园之一。野外游乐园提供了一个独特的娱乐空间,让孩子们在这里可以了解自然环境。
The Ian Potter Children's WILD PLAY Garden is a new playspace situated in one of Sydney's oldest and most loved parks. The WILD PLAY Garden provides a unique playspace in which children can develop an understanding for the natural environment.
灵感来自现场的无花果树 – 无花果树和周围的公园,ASPECT Studios的方法是通过保持设计简单的天然材料和元素的色调,创造一个沉浸式的环境。通过这样做,孩子们可以获得一个探索、实验、社交和学习的平台。
Inspired by the existing attributes of the site – fig trees and surrounding parklands, ASPECT Studios' approach was to create an immersive environment by keeping the design to a simple palette of natural materials and elements. In doing so, children are provided with a platform to explore, experiment, socialise, and learn through play.
位置:澳大利亚悉尼百年纪念公园
时间:2017
项目规模:6500平方米
业主:百年纪念公园和摩尔公园基金会
景观设计:澳派景观设计工作室
施工:Design Landscapes
顾问团队:Sam Crawford Architects, Cave Urban, Fleetwood Urban, Lindsay Dynan
摄影:Brett Boardman, Esteban La Tessa
Location: Centennial Parklands, Sydney, NSW, Australia
year: 2017
Project scale: 6,500 square meters
client: Botanic Gardens & Centennial Parklands
Landscape design: Australian landscape design studio
Construction: Design Landscapes
scope:Concept Design, Design Development, Documentation, Construction Administration
team:ASPECT Studios, Sam Crawford Architects, Cave Urban, Design Landscapes, TSA, Erbas, Fleetwood Urban, HydroPlan, Lindsay Dynan, MGAC, PLAY DMC, Waterfeatures Australia, WT Partnership
Photograph: Brett Boardman, Esteban La Tessa