bensley :几个世纪以来,游客都惊叹于乌代布尔壮丽的宫殿和堡垒的皇家辉煌。Leela Palace Udaipur酒店于2009年完工,是一座位于雄伟的Lake Pichola湖畔的珠宝,享有湖泊,城市宫殿和阿拉瓦利山脉的壮丽景色。酒店体现了拉贾斯坦宫殿的建筑风格,唤起了乌代布尔丰富的皇家遗产的宏伟气息。
bensley :For centuries, visitors have marvelled at the royal splendour of Udaipur's magnificent palaces and forts. The Leela Palace Udaipur is a jewel on the banks of the majestic Lake Pichola offering stunning views of the lake, City Palace and the Aravalli mountains. The hotel exemplifies Rajasthani palace architecture and evokes the grandeur of Udaipur's rich and royal heritage.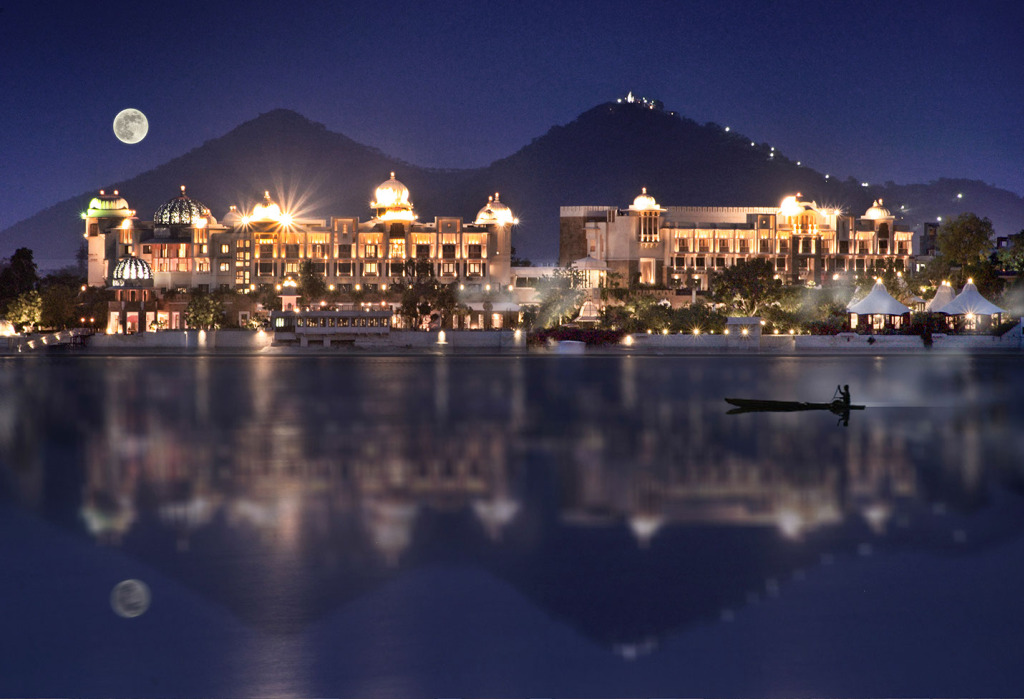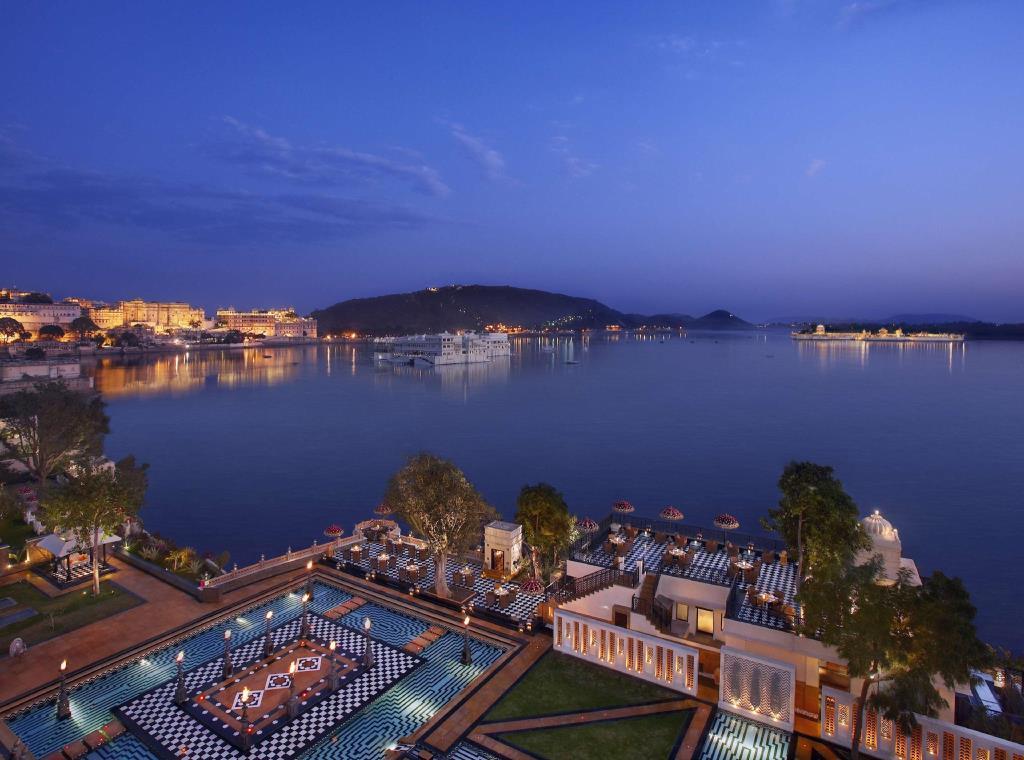 城市宫殿:城市宫殿由许多宫殿组成,其中的几座古迹在1983年的詹姆斯邦德电影Octopussy中展出。穿过三重拱门进入其着名的庭院,走廊和花园。我们痴迷于Mor Chowk AKA孔雀庭院中的孔雀玻璃马赛克。
City Palace: The City Palace is composed of many palaces and several of its monuments were featured in 1983's James Bond film, Octopussy. Enter through the triple-arched gate to explore its renowned courtyards, corridors, and gardens. We're obsessed with the glass mosaics of peacocks in the Mor Chowk AKA peacock courtyard.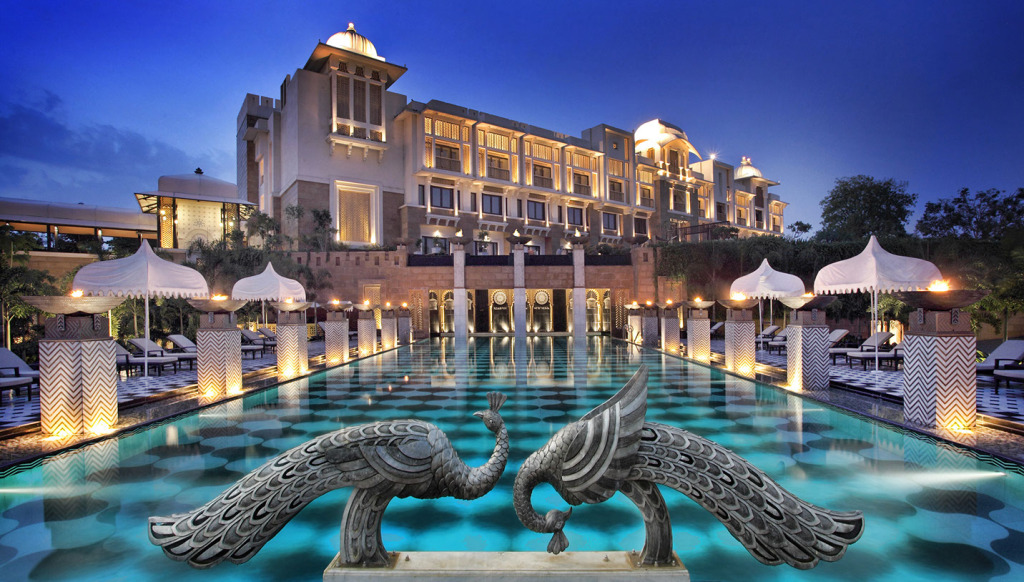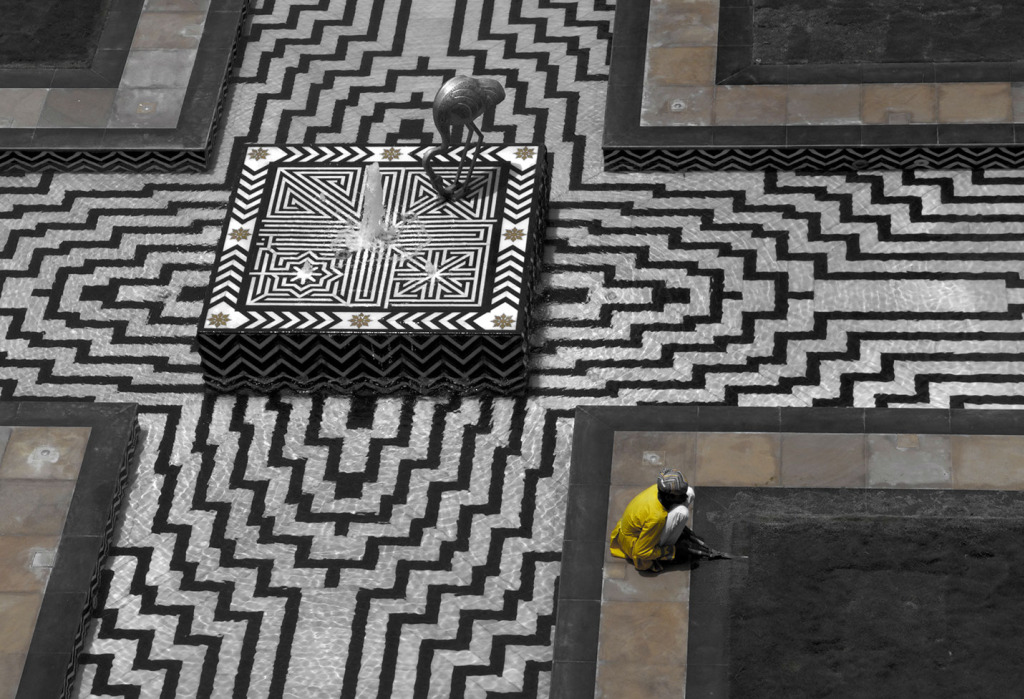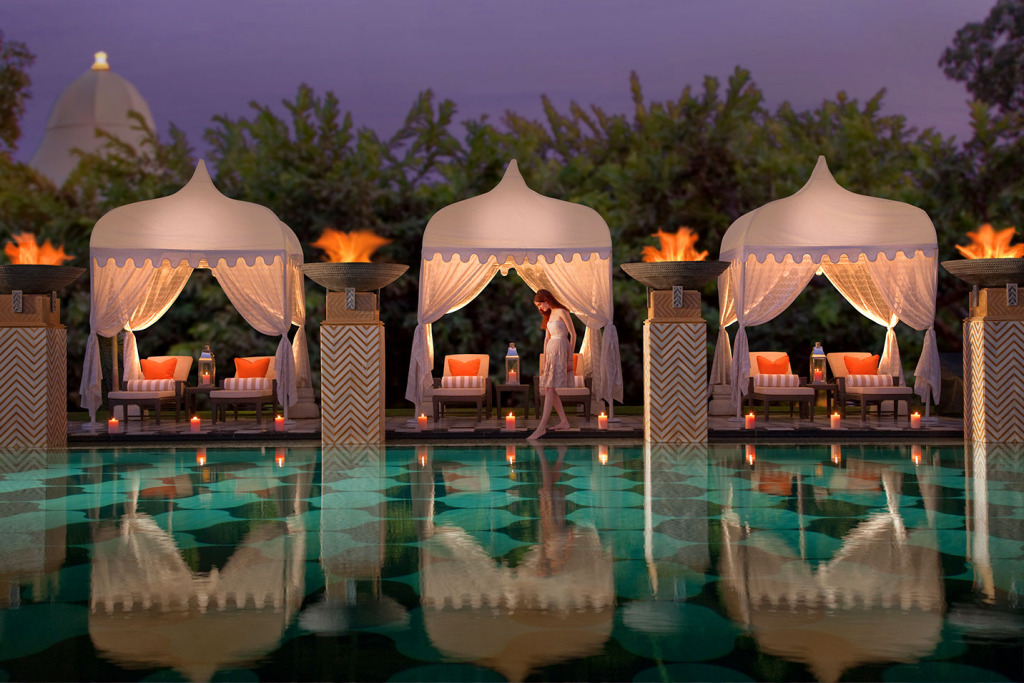 The Leela Palace Udaipur酒店的客房和套房拥有典雅而现代的内饰,配有传统的拉贾斯坦设计和艺术元素。面向湖泊的游泳池,水疗中心以及一系列餐厅和高级休息室,宫殿为皇家梅瓦尔体验提供了童话故事。
The elegant and contemporary interiors of the rooms and suites at The Leela Palace Udaipur are embellished with traditional elements of Rajasthani design and artistry. With a lake facing pool, spa and an array of restaurants and superlative lounges, the palace provides a fairy tale setting for a royal Mewar experience.
Jagdish Temple:乌代布尔最大的寺庙拥有一座79英尺高的尖塔,上面摆满了舞者,大象,音乐家和骑兵的雕塑。没有入场费检查出来,但一定要在进入寺庙时取下鞋子。
Jagdish Temple: Udaipur's largest temple boasts a 79-foot-high steeple covered with sculptures of dancers, elephants, musicians, and horsemen. There is no entry fee to check it out, but be sure to remove your shoes when entering the temple.
季风宫:传递观看日落的最佳场所。这座山顶宫殿建成了一座天文台,享有城市湖泊,河流和山脉的壮丽景色。
Monsoon Palace: Hands down the best place to watch the sunset. This hilltop palace was built as an observatory and boasts stunning views of the city's lakes, rivers, and mountains.
Client:The Leela
更多:bensley