本文由 Atelier YokYok 授权mooool发表,欢迎转发,禁止以mooool编辑版本转载。
Thanks Atelier YokYok for authorizing the publication of the project on mooool, Text description provided by Atelier YokYok.
Atelier YokYok:  该艺术品安装在贝鲁特Sanayeh花园艺术展上 – 2016年10月
Atelier YokYok:  Artwork Installation for Art in Motion exhibition in Beirut Sanayeh Garden – Oct. 2016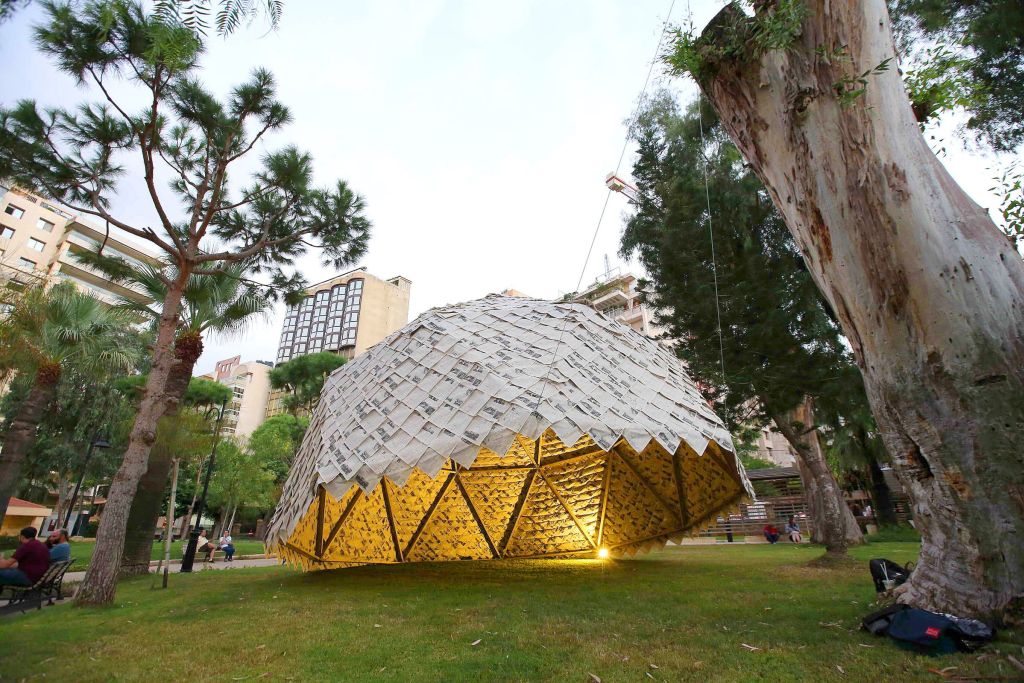 "纸穹顶"是一个用纸覆盖的构筑物装置。 这个报纸象征着贝鲁特的日常生活,它是脆弱的,但却充满了意义。它被平铺成为一个直径10米的木质结构。
The Paper Dome is an architectural object covered with paper. The newspaper, symbol of day-to-day and life of Beirut, both fragile and meaningful, is tiled to turn into shelter a wooden 10m diameter structure.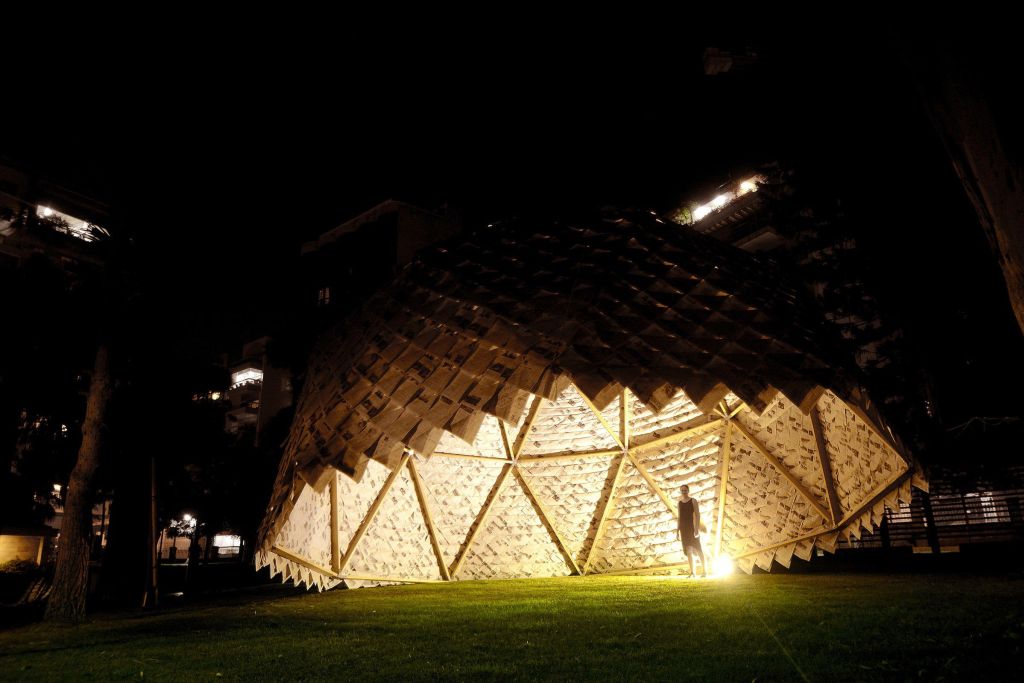 物体支撑在一个点上,其余部分是被抬起的。 游客们可以穿过它,感受这个圆顶下的空间,营造出一种平静安宁之感。
The object is lifted up and is based on one point. The visitor penetrates it, enjoying the experience of space, calm and shadows provided by the Dome.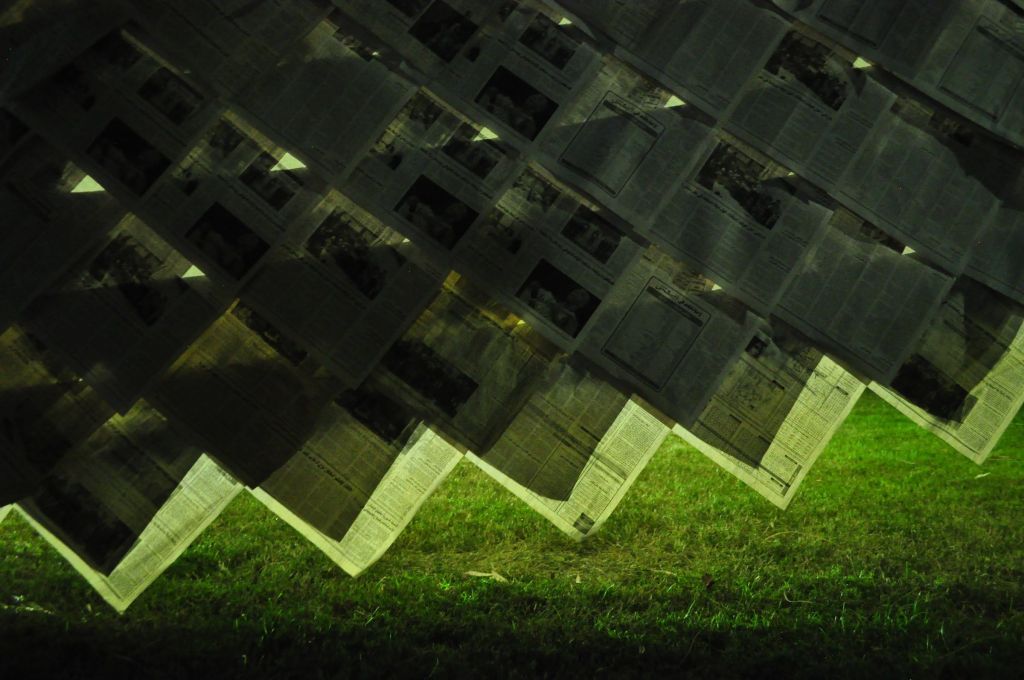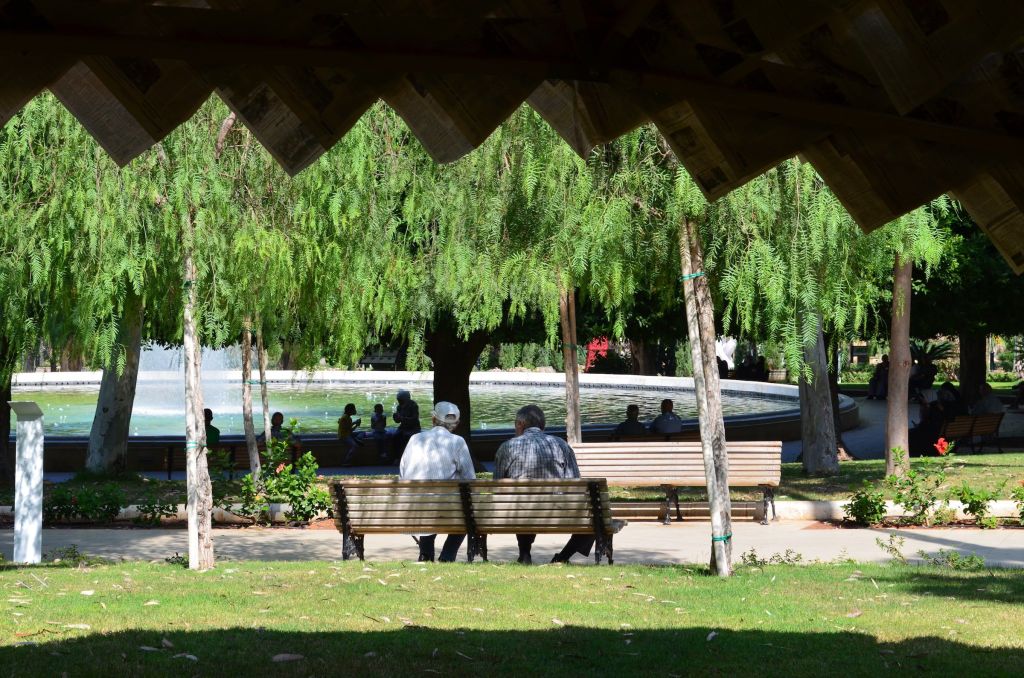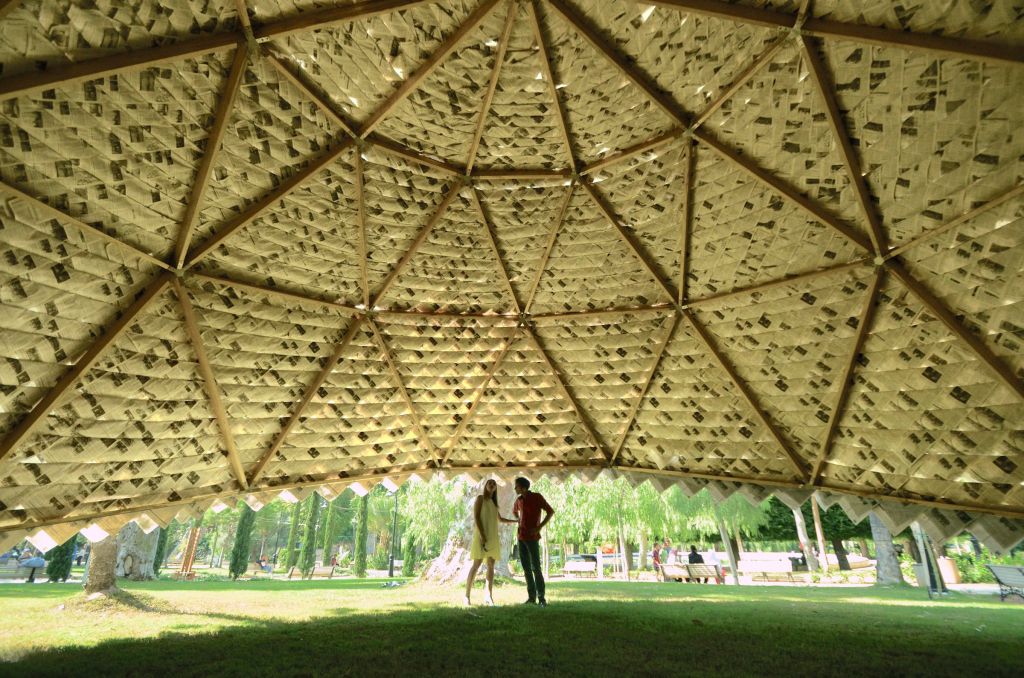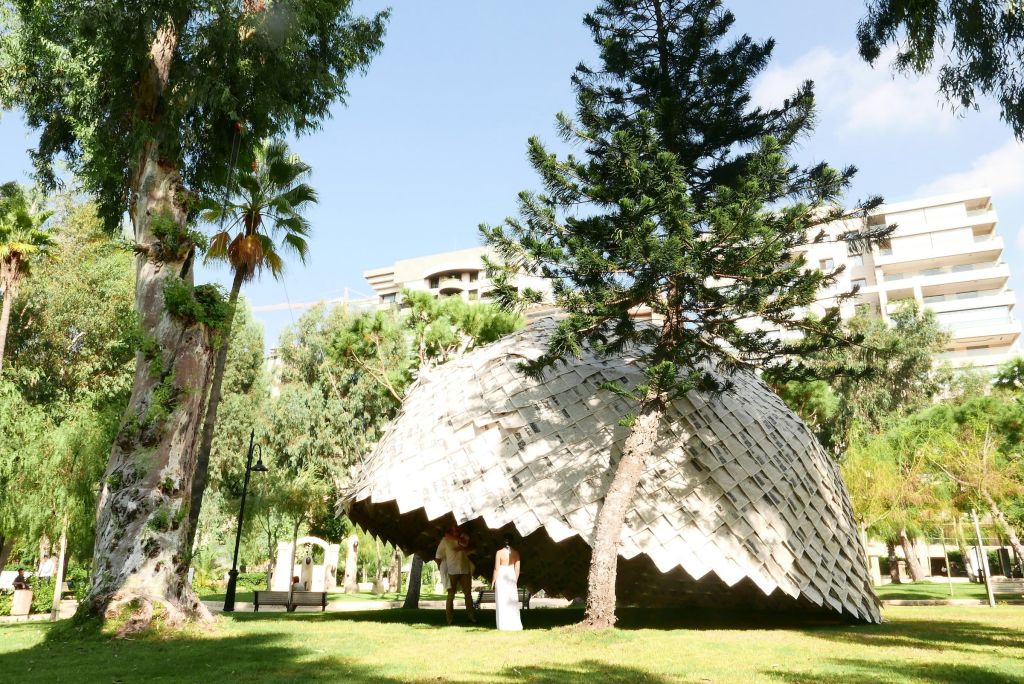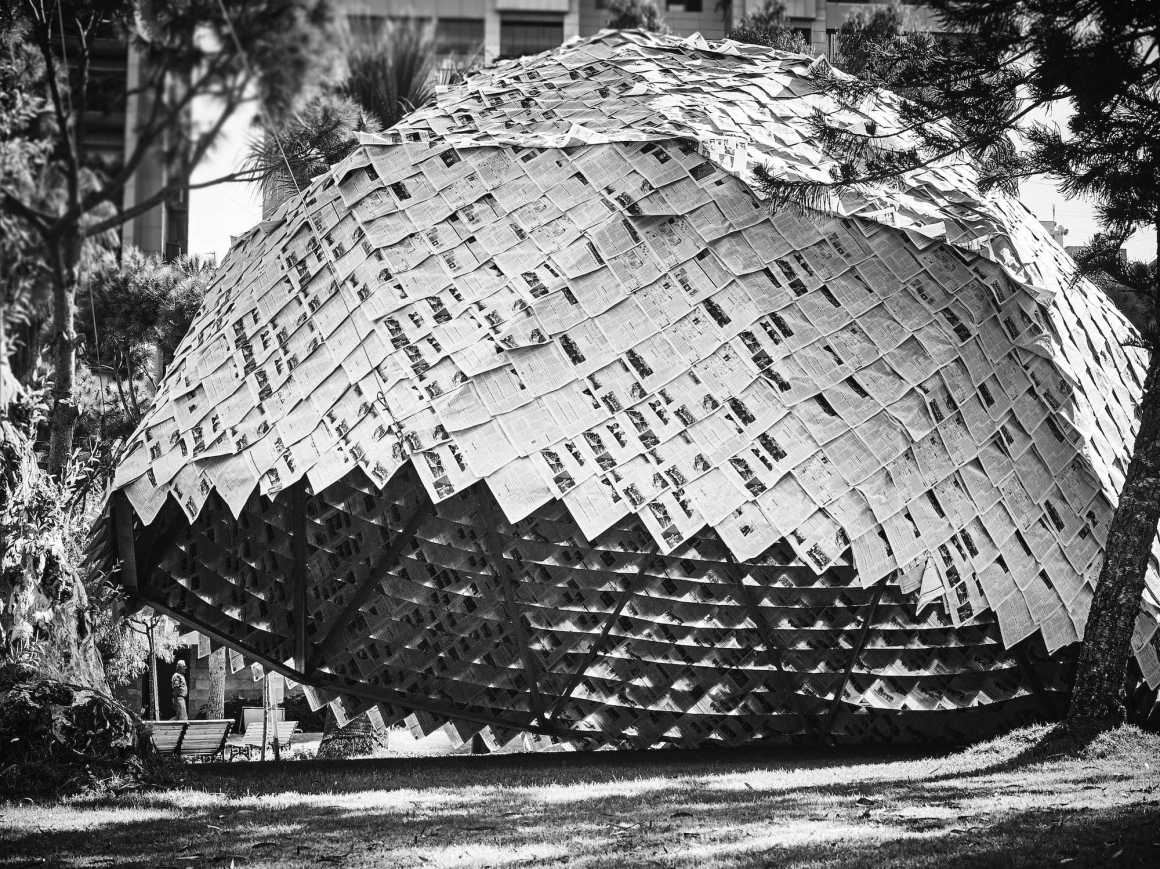 All images、项目视频 Video courtesy of Atelier YokYok,
所有照片及视频由Atelier YokYok提供
项目名称:纸穹顶
项目类型:艺术装置
位置:黎巴嫩贝鲁特
完成年份:2016
设计公司:Atelier YokYok
Project name: Paper Dome
Project type: Art installation
Location: Beirut , Lebanon
Completed: 2016
Designer: Atelier YokYok
更多 Read more about: Atelier YokYok