本文由 Landscape Tectonix Limited 授权mooool发表,欢迎转发,禁止以mooool编辑版本转载。
Thanks Landscape Tectonix Limited for authorizing the publication of the project on mooool, Text description provided by Landscape Tectonix Limited.
Landscape Tectonix Limited:   该项目以三座住宅塔楼及其综合性的多层次景观为特色,景观环境宽敞开阔。
Landscape Tectonix Limited:   "The Parkland Phetkasem 56" features the three residential towers and its integrated multi-level landscape as one spacious landscape setting.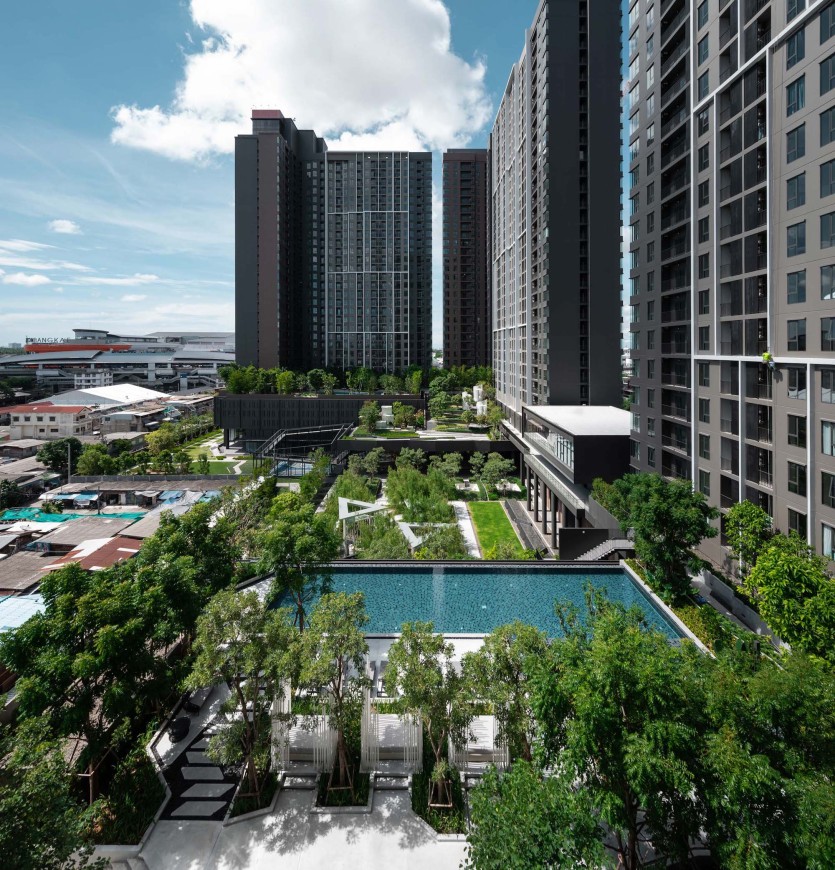 设计团队在这次的项目中高度合作,建筑、室内和景观从最初的总体规划设计,到深化细节和细化执行都进行了融合性设计。
Thank to its high-level collaboration of the design team, the integrated design of architecture, interior design and landscape architecture started from its initial design of master planning to its refinement of technical details and execution.
在这次的综合性融合设计中,通用设计不仅提高了从上层露台到地面的可达性,还提高了从一座塔楼到对面塔楼的可达性,以人行坡道(楼梯作为快捷路)的方式,方便居民的日常生活,并激发了室外和室内活动的连通性。
Comprehensively incorporated into the design, the universal design enhances the accessibility not only from the upper terrace to the ground but also from one tower to the opposite tower with pedestrian ramp (and staircase as shortcut) facilitating the lifestyle of the residents as well as motivating the connectivity of outdoor and indoor activities.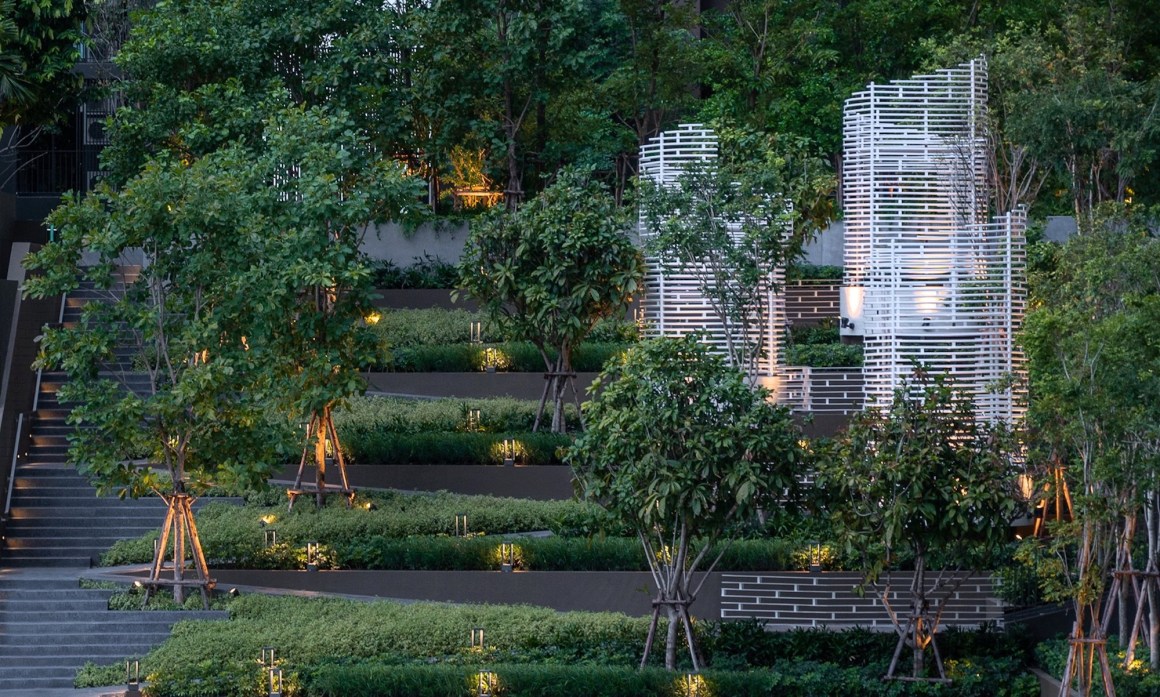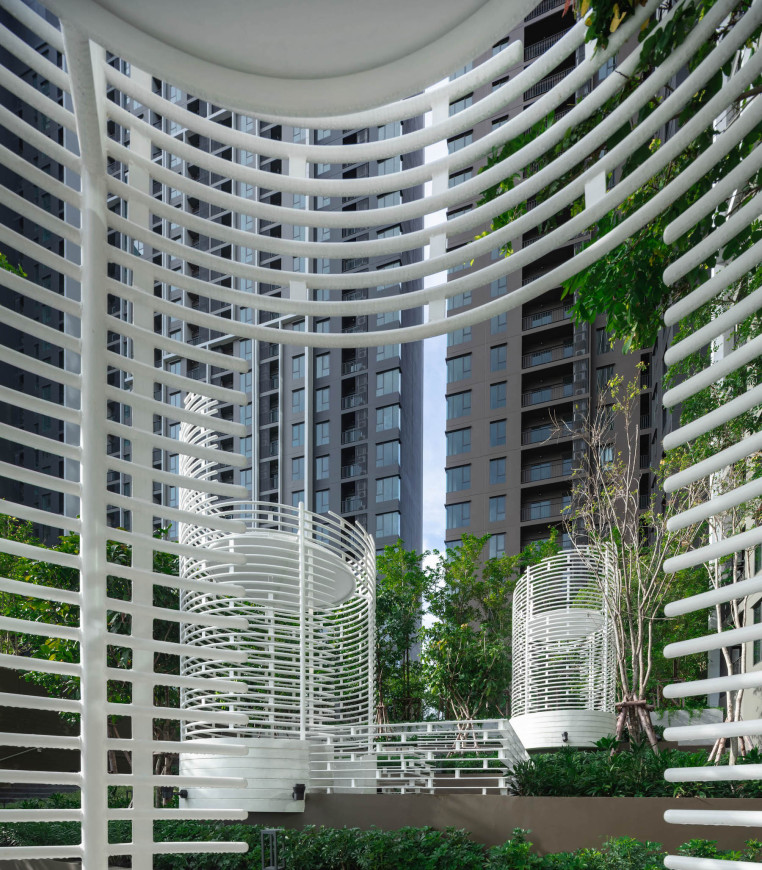 住宅的绿化系统主角是一个宽敞的绿地,它策略性地定义了小区宜人的封闭景观,整合了各种功能的各种绿化,包括花园中的休闲泳池、无边界静谧泳池、柳树林和雨亭、大草坪、露台花园和萤火虫亭、篮球场、慢跑小径等。
The green system, as one spacious greenery, strategically defines the pleasant enclosed landscape settings integrated the variety of greenery in various functions; the leisure pool in the garden, the infinity edge quiet pool, the willow tree grove and the rain pavilion, the grand lawn, the terrace garden and the firefly pavilion, basketball court, jogging trail, etc.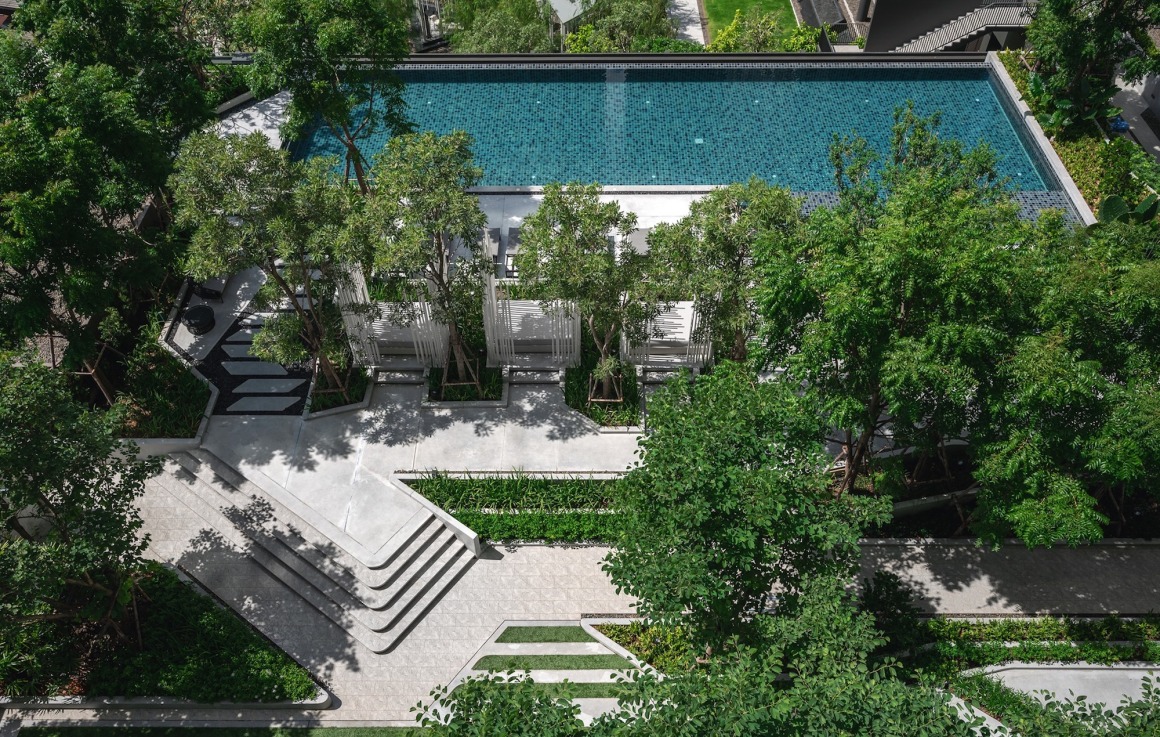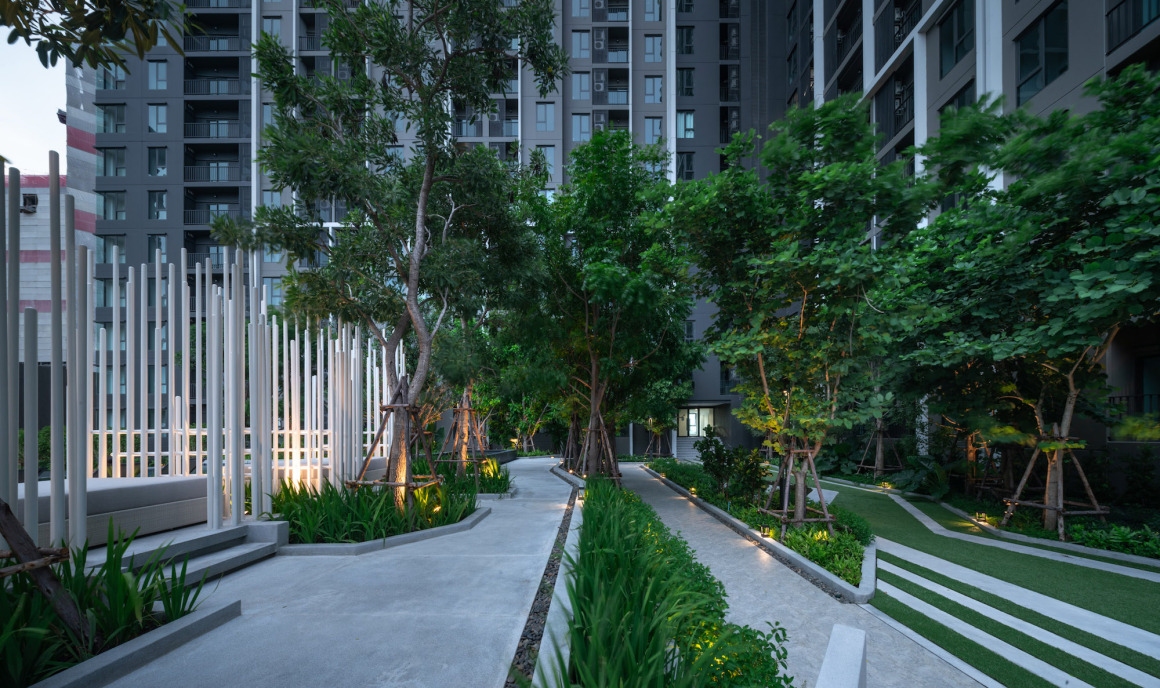 坐落在柳树林旁的"雨亭",形成了一个相对私密的封闭空间,无论从里到外,还是从外到里都只能部分可见,隐隐绰绰。
Nestled by the willow tree grove, "The rain pavilion" at The Parkland Phetkasem 56 creates an enclosed private space which can partly see and be partly seen from both inside-out and outside-in.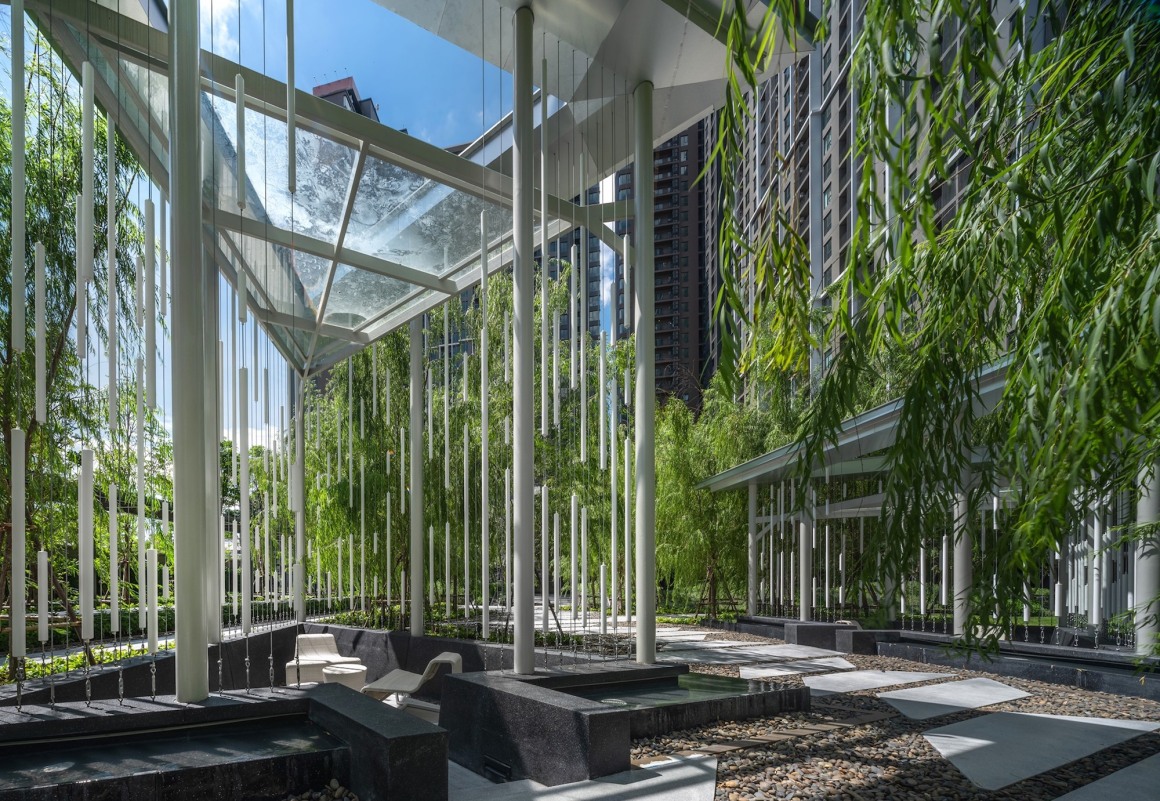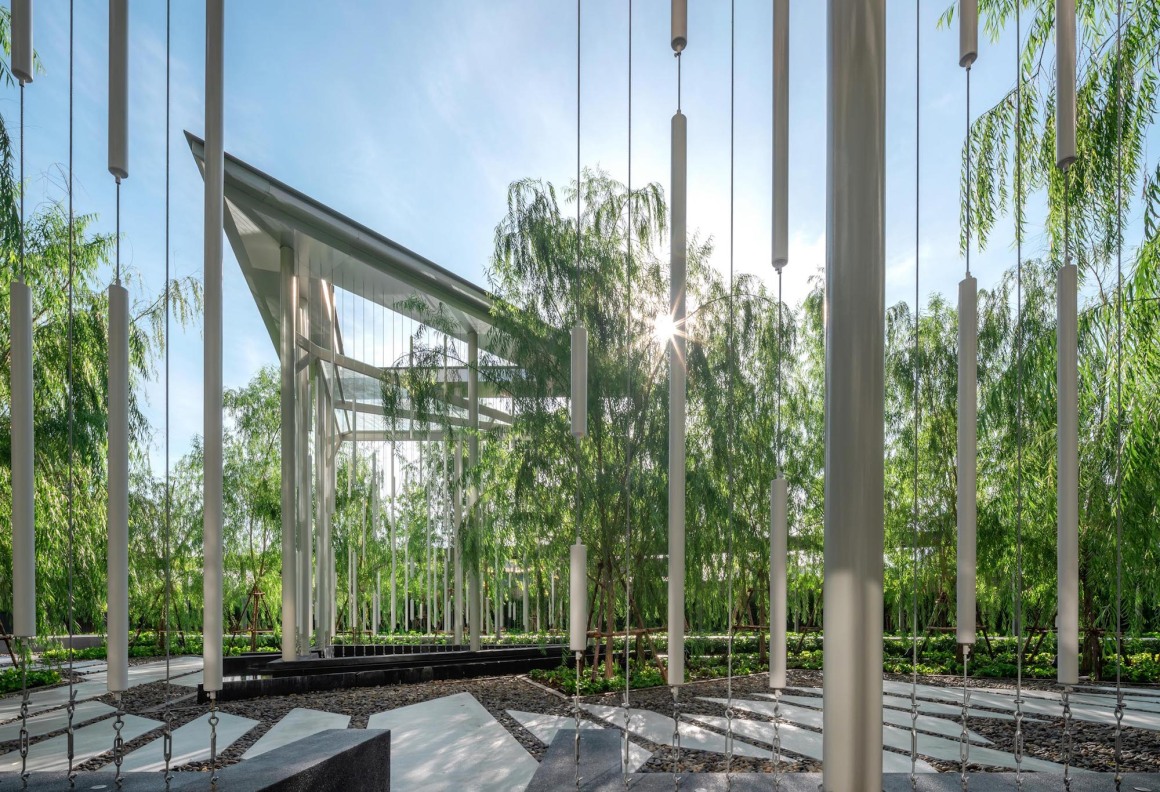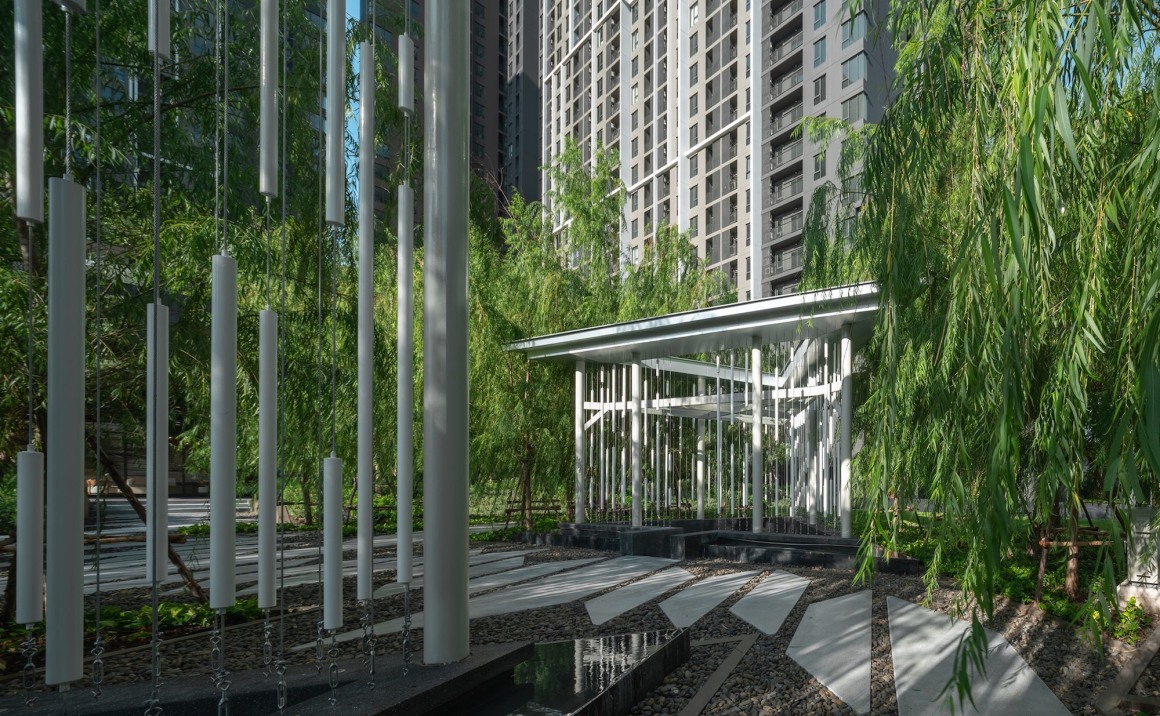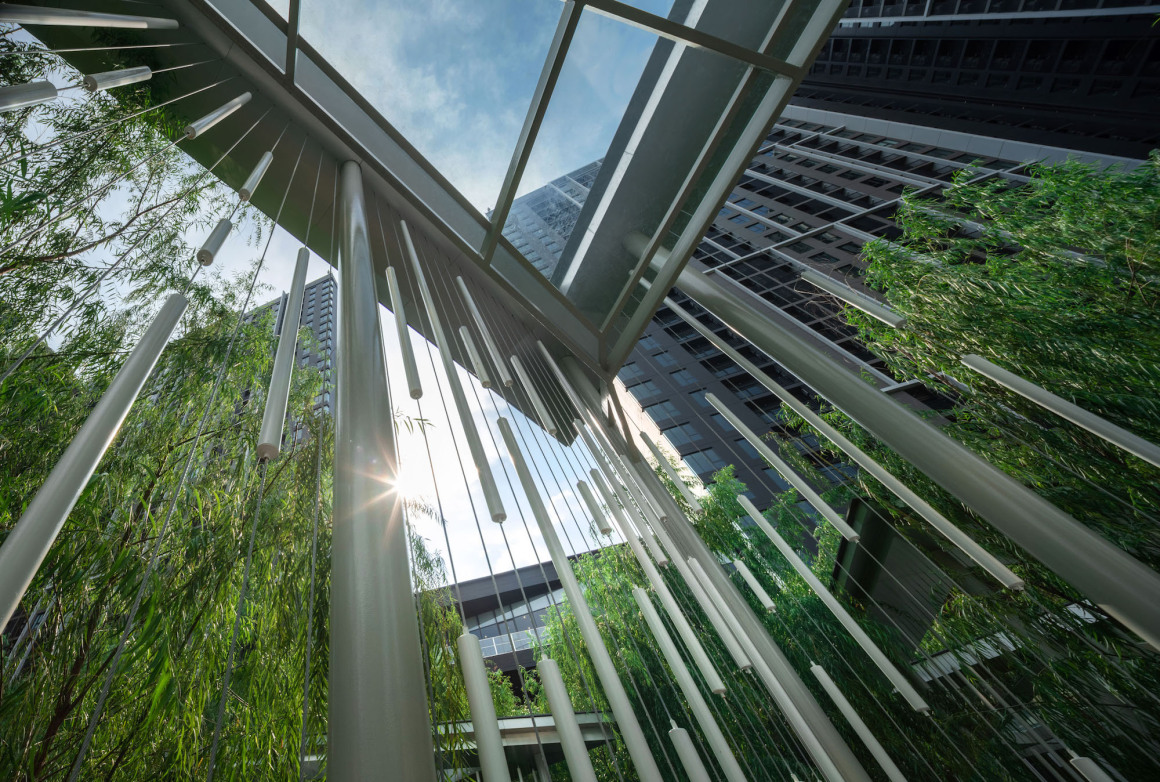 景观亭四周是浅水区和"柳树"丛,这也是它们营造宁静氛围的精髓。
The pavilions are surrounded by shallow water features and cluster of "Willow Tree", therefore its ambience is as the essence of serenity.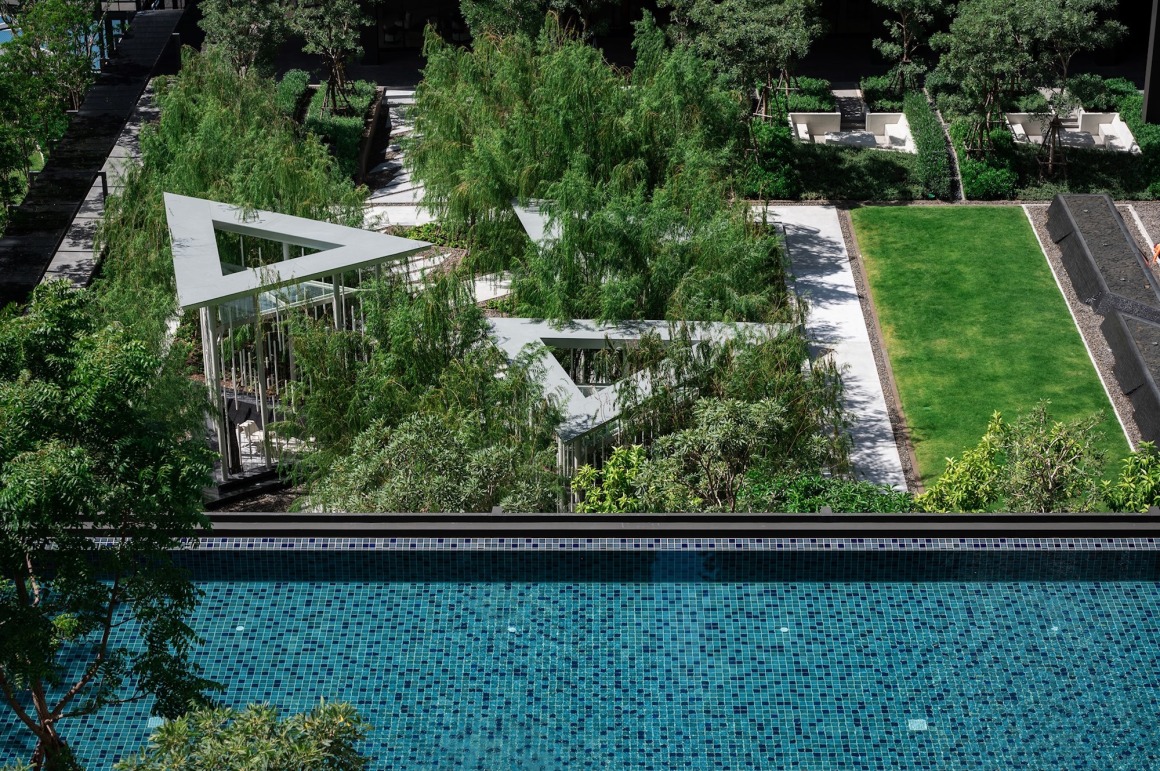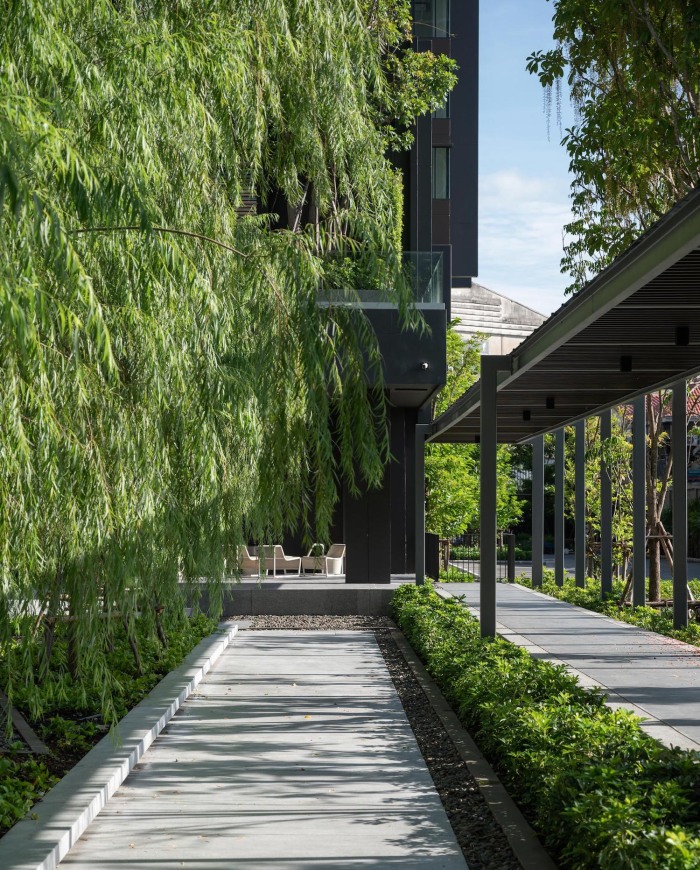 城市与自然元素以及几何与有机之间的对比显而易见,但它们相互之间又微妙地融合为了一片无与伦比的景观环境。
景观泳池的特点在于其令人倍感愉悦的绿色景观及其隐匿无声的边缘,以及高高的日光浴床和低低的游泳池露台。
The contrasts between urban and natural elements as well as geometry and organic are palpable but subtly integrated as the unparalleled landscape setting.
The signature pool features a pleasant greenery setting of landscape with the vanishing edge as well as upper daybed and lower pool terrace.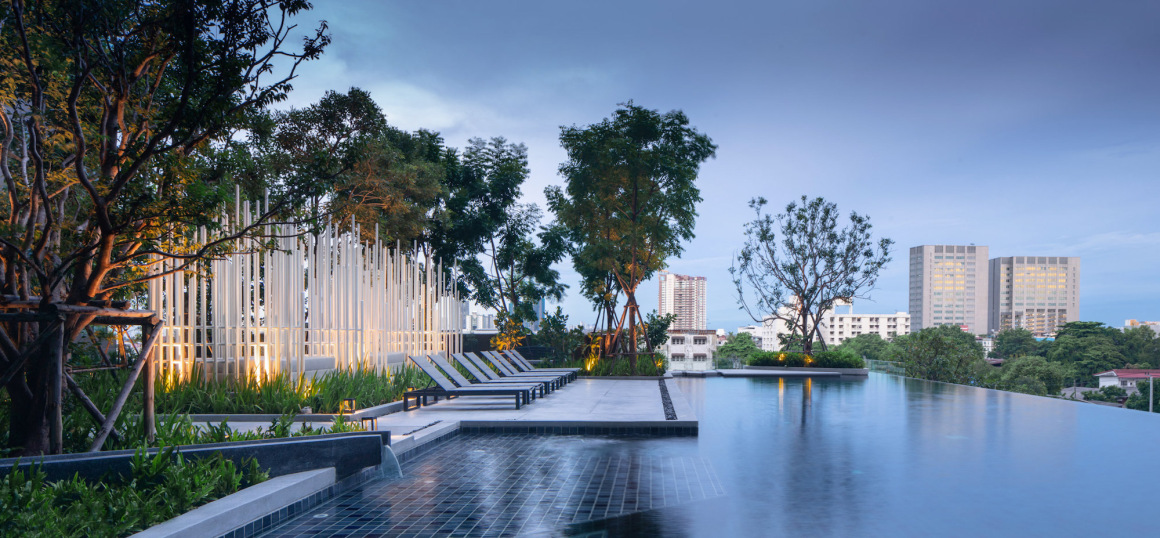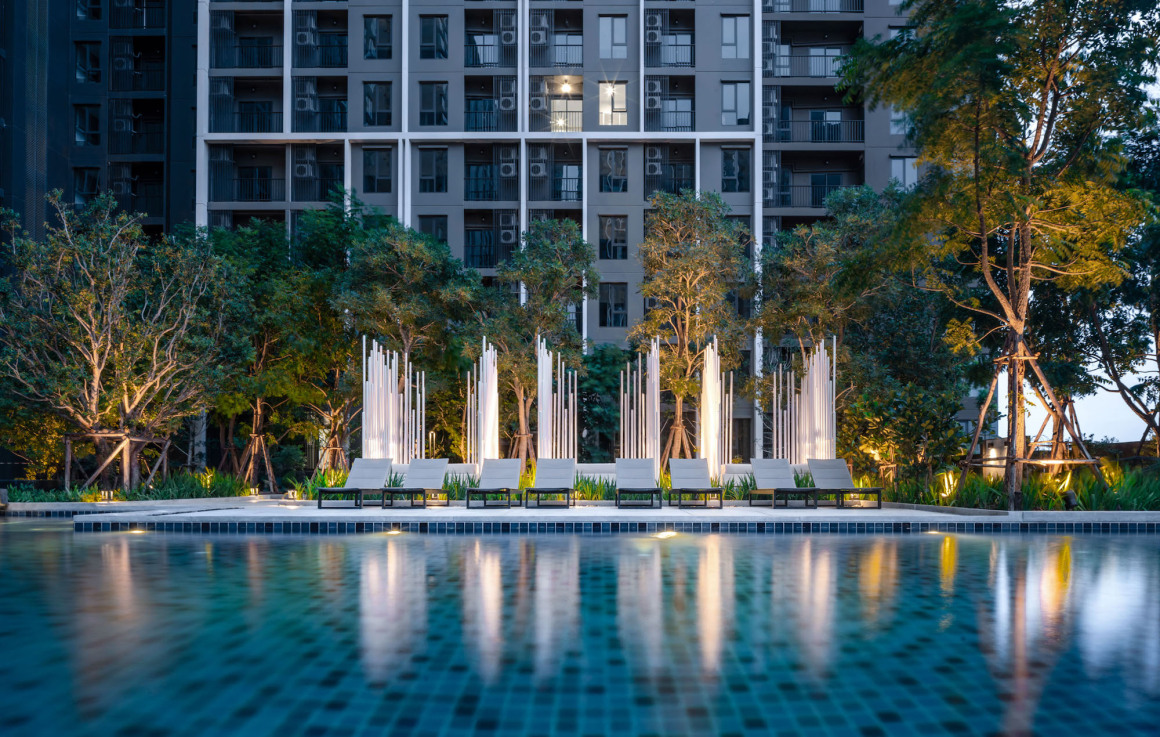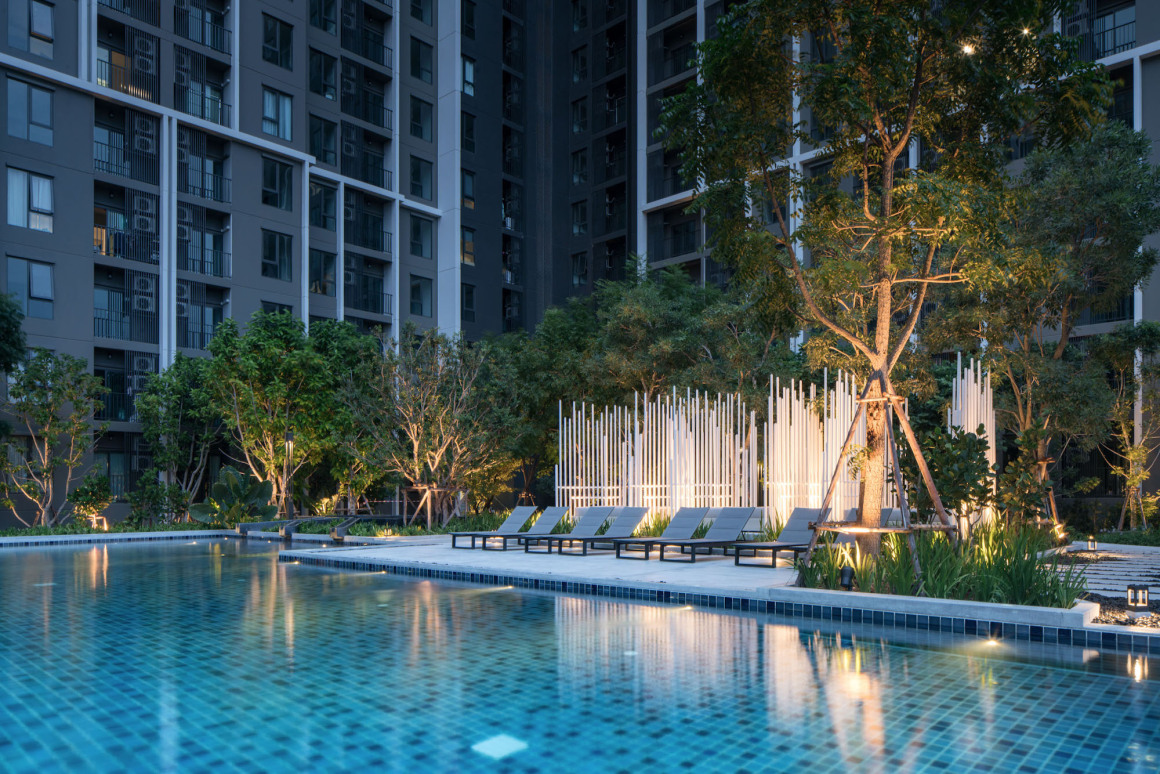 清澈透明的水池共长25米,周边一系列的喷水口和各种植物纹理的柔和触感,给人营造出一种感官上的亲密感。
The crystal-clear pool is 25 m. in length as a lap pool with a serie of water spout and soft touch of various textures of plant creating the intimacy of human senses.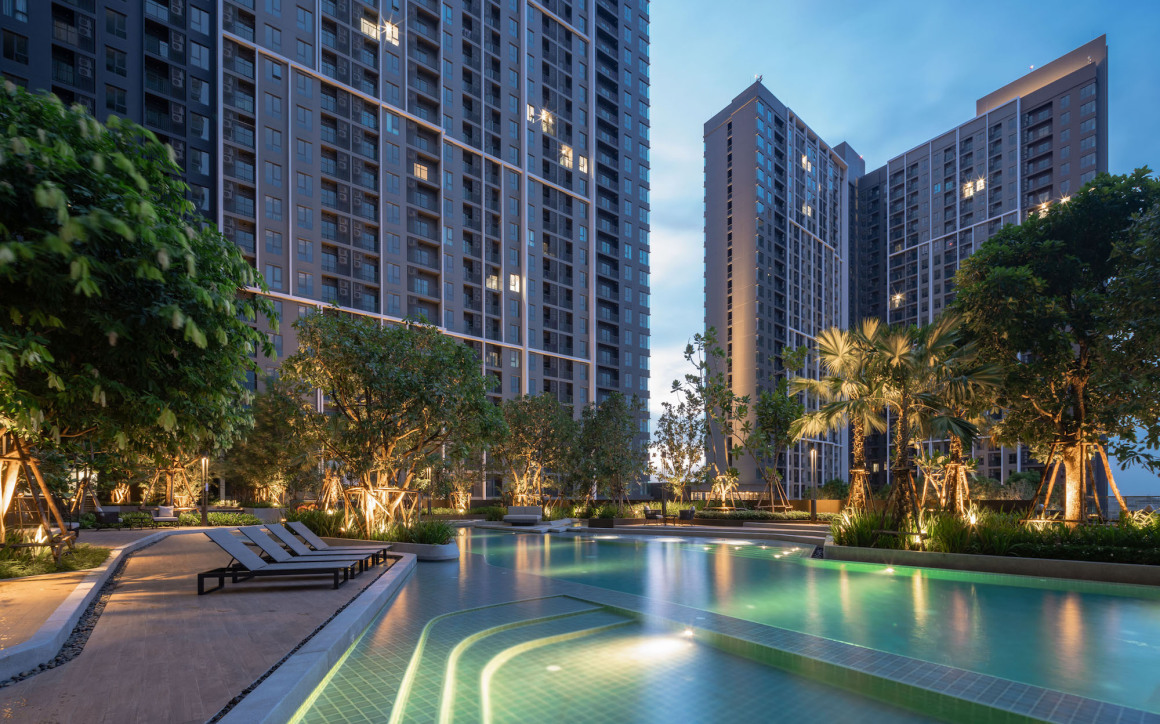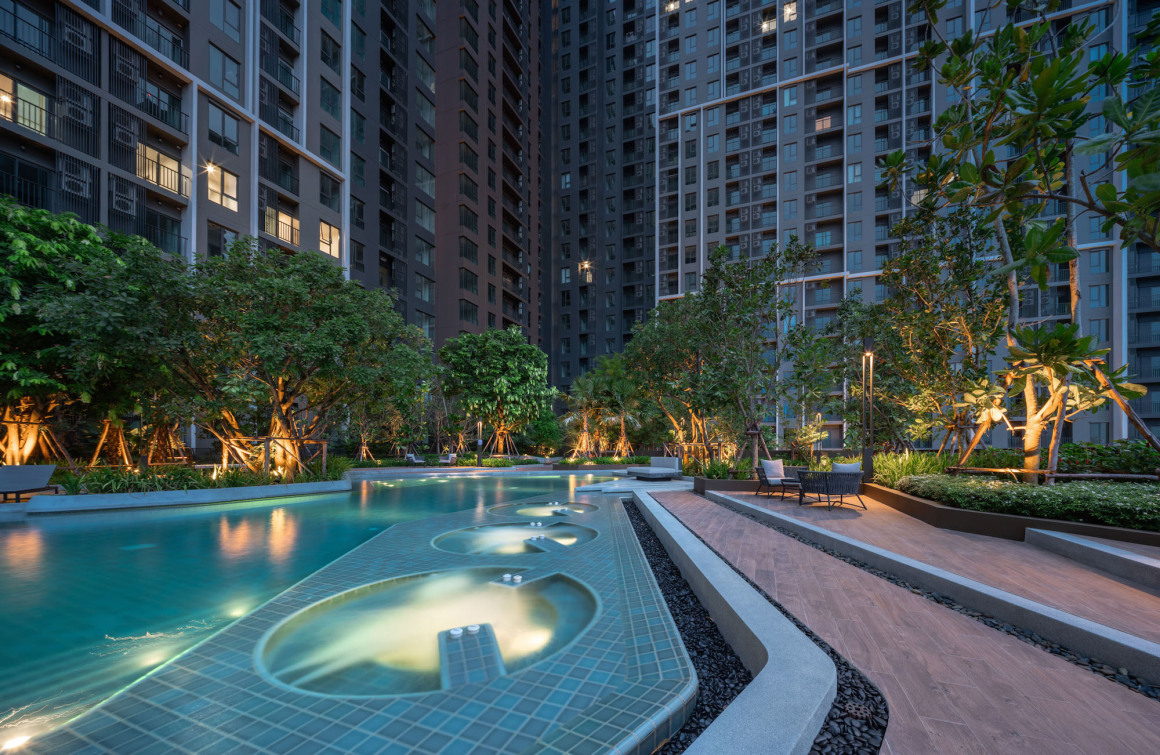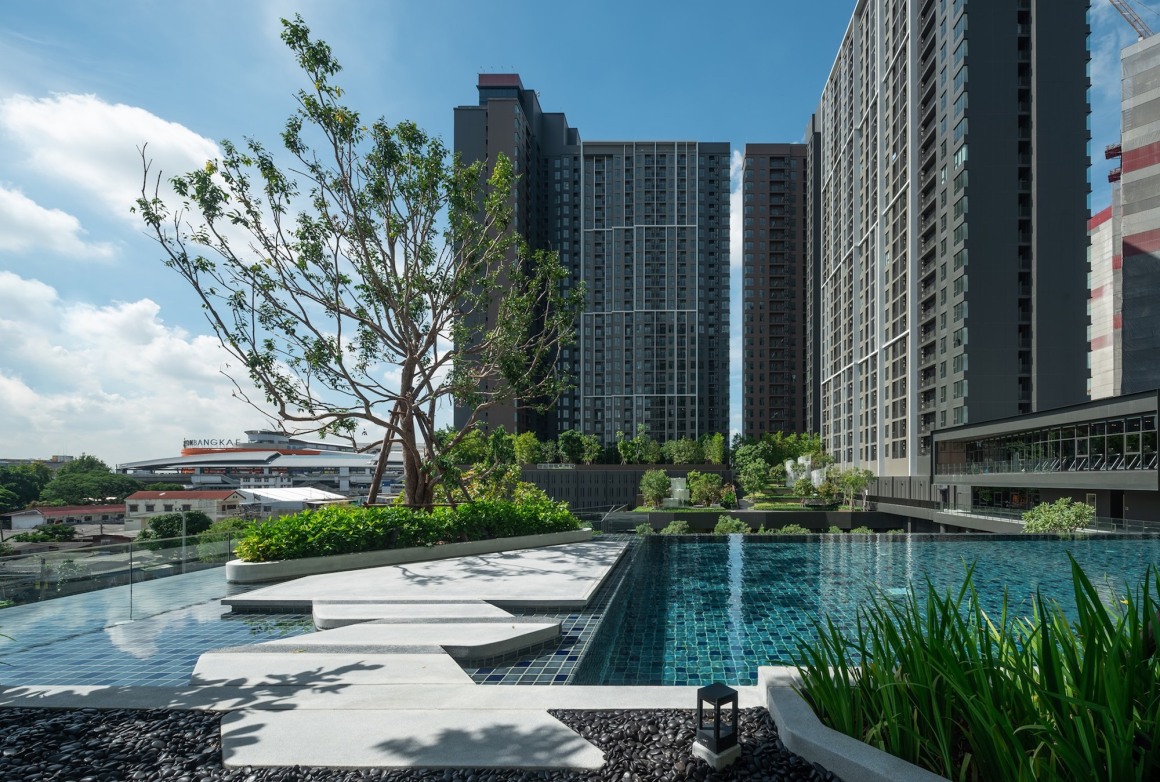 四周花园逐渐显露出戏剧性的序列,从绿植环绕的封闭花园小径,到俯瞰引人注目的柳树庭院的浮池露台,以及对面的露台花园,逐层递进,引人入胜。
The garden gradually reveals the dramatic sequences from the enclosed seclude garden's path surrounded by the greenery to the floating pool terrace overlooking to the dramatic willow tree court and the opposite terrace garden.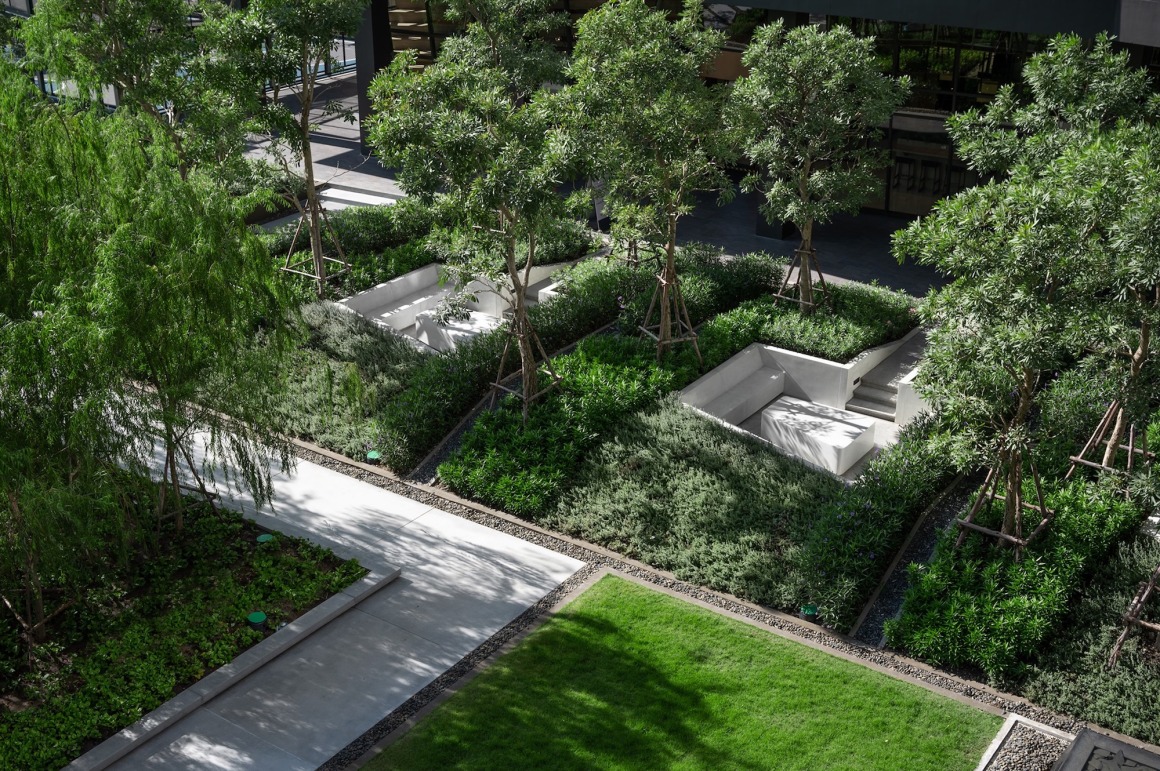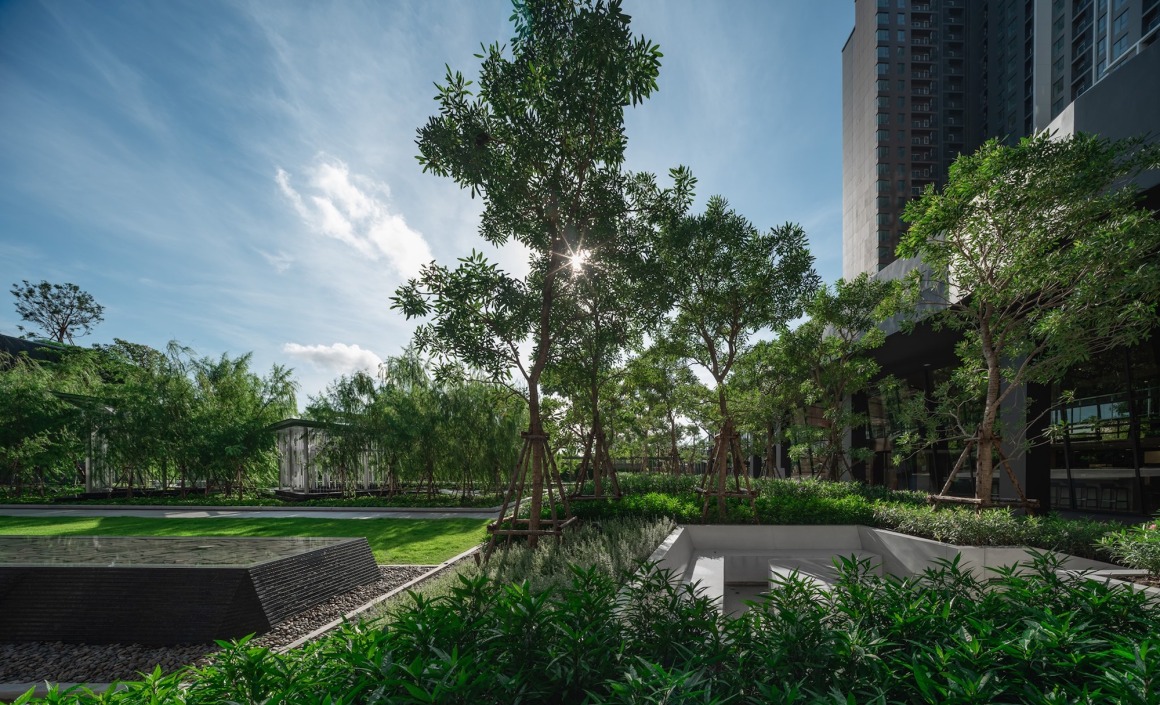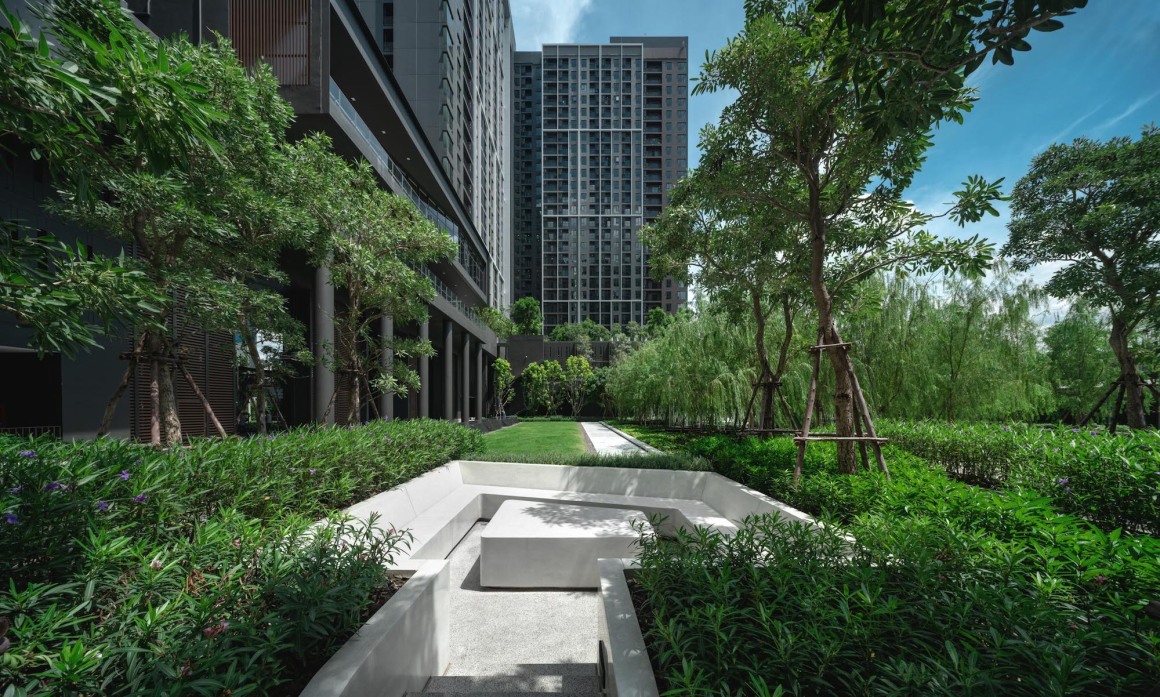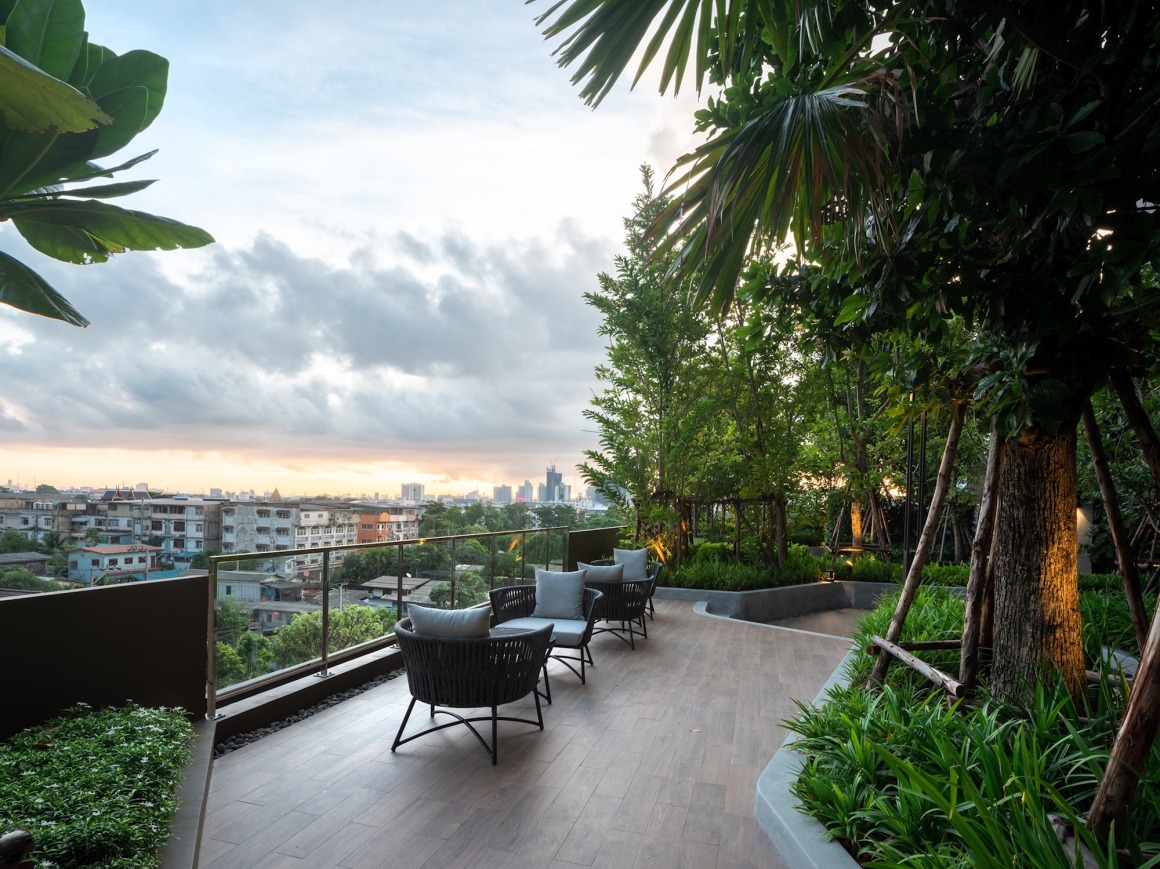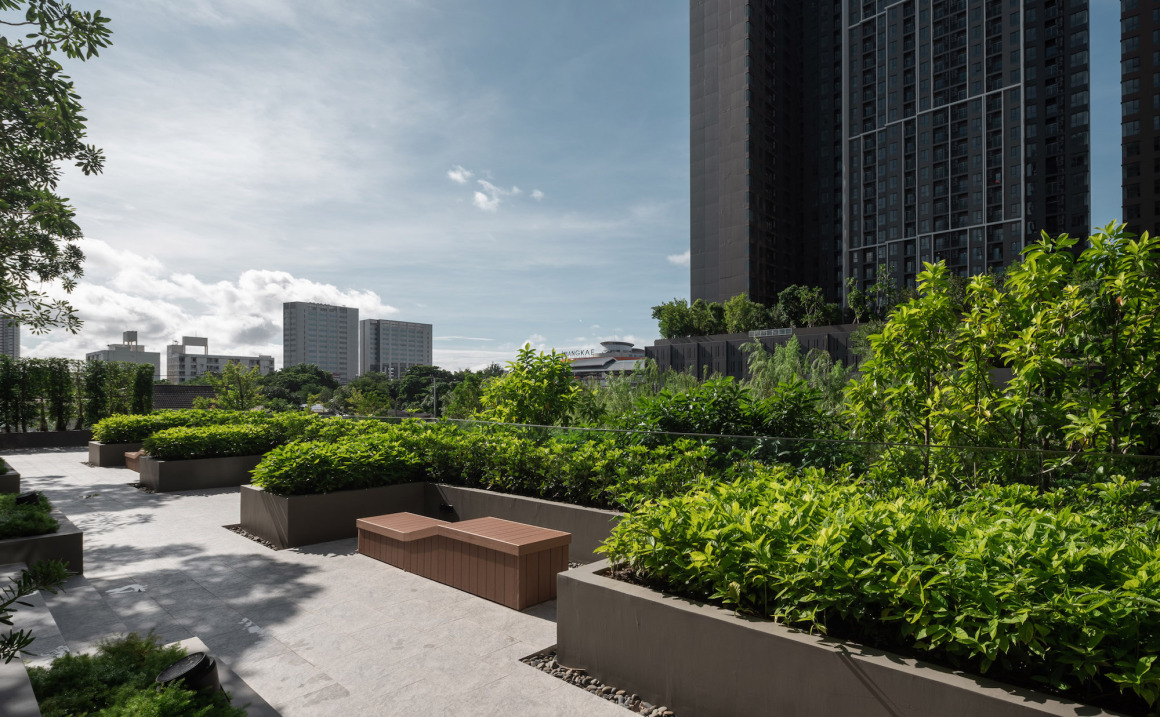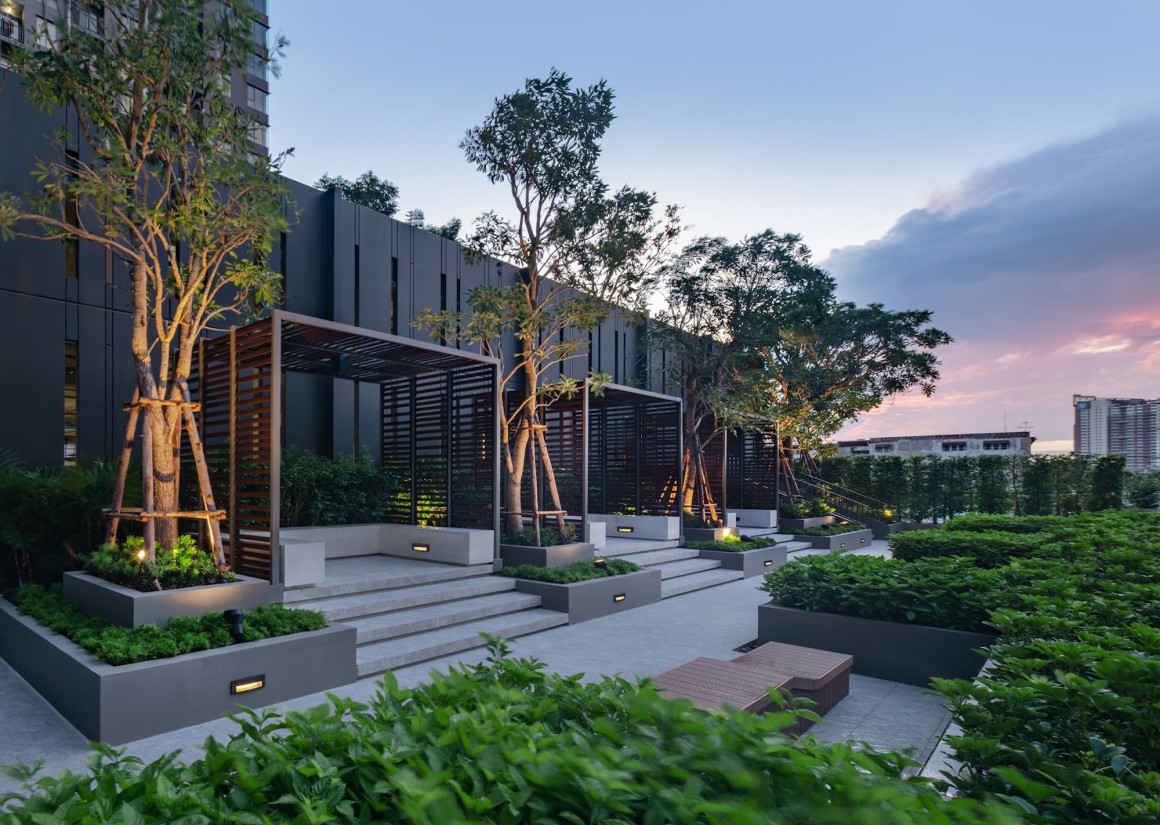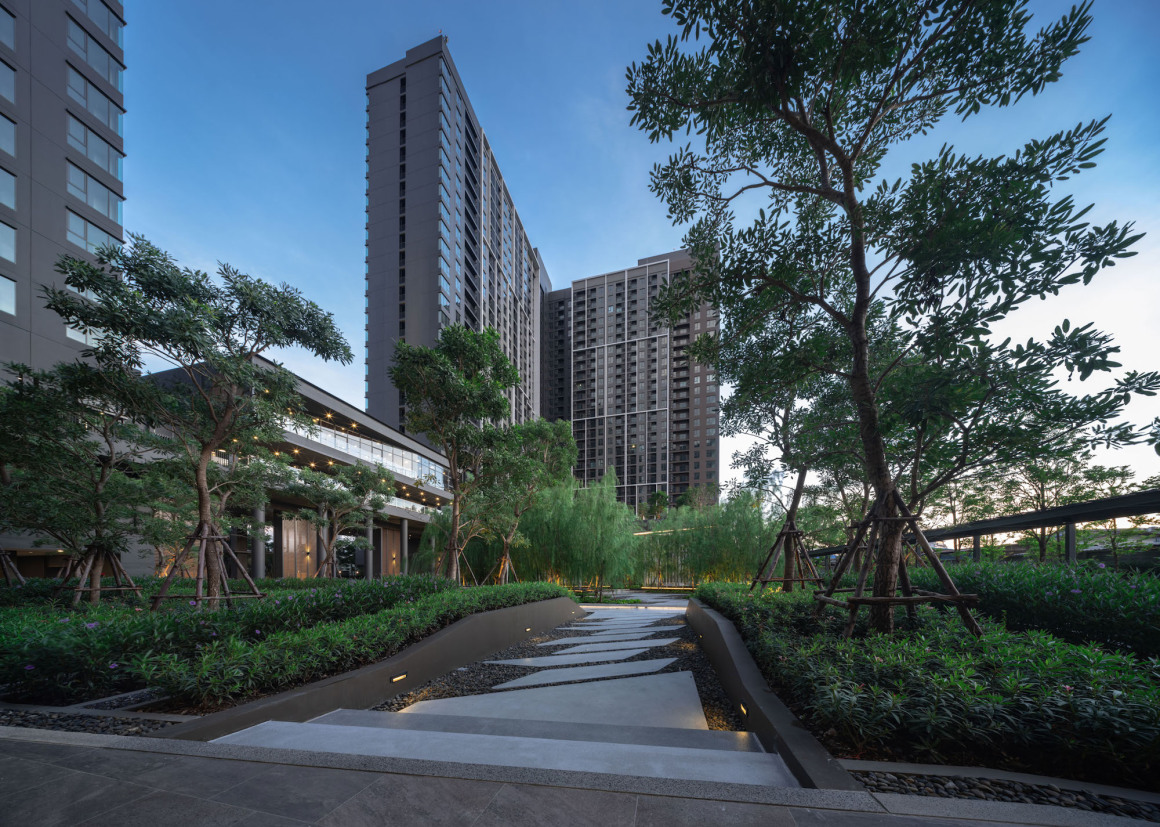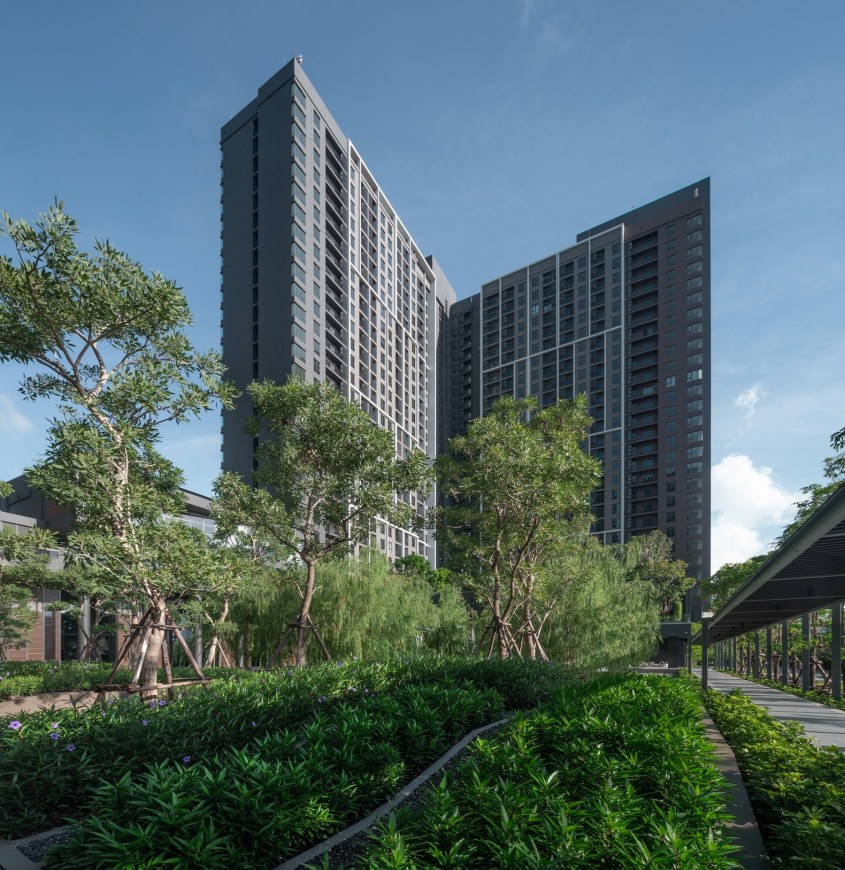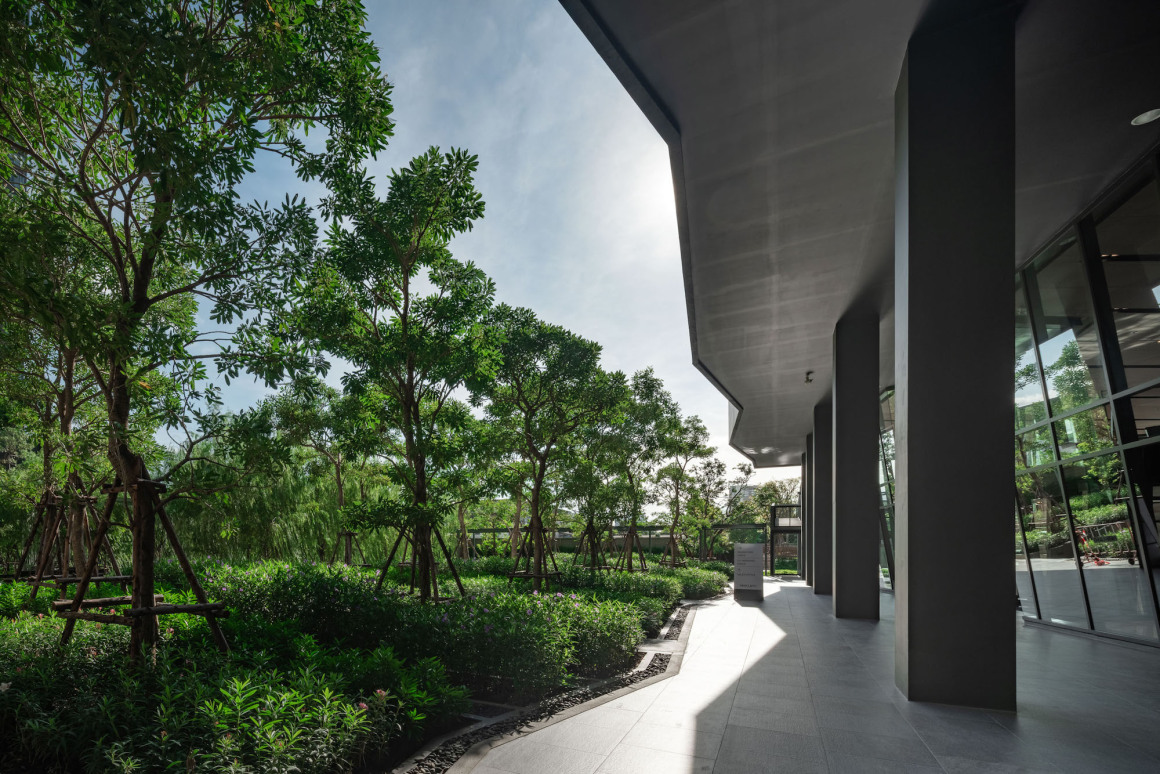 ▼平面设计 Diagram – Plan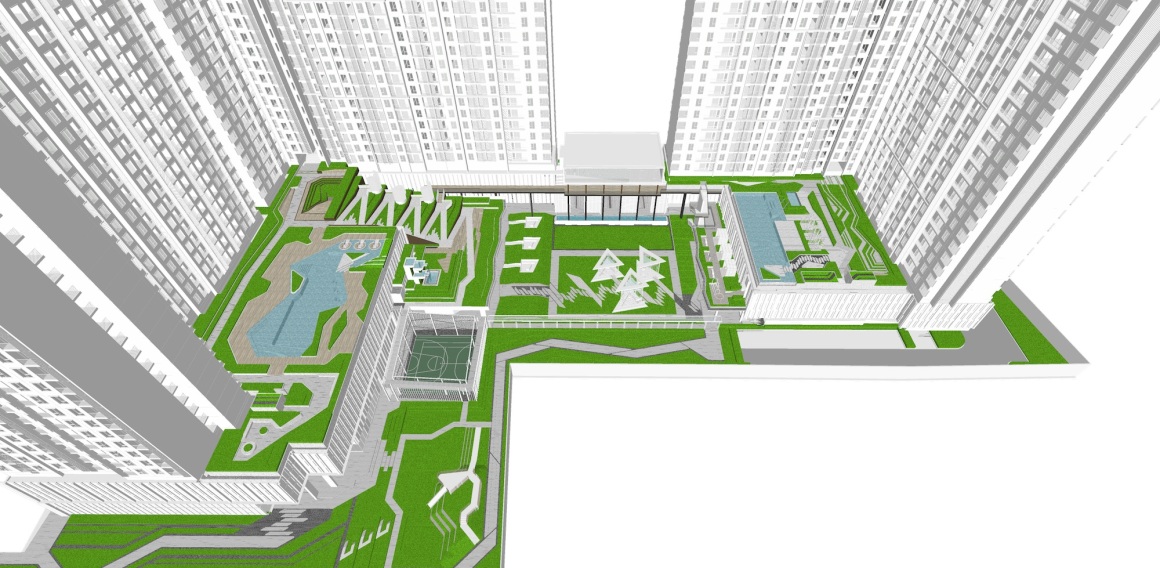 ▼落地实景 Real Scene – Plan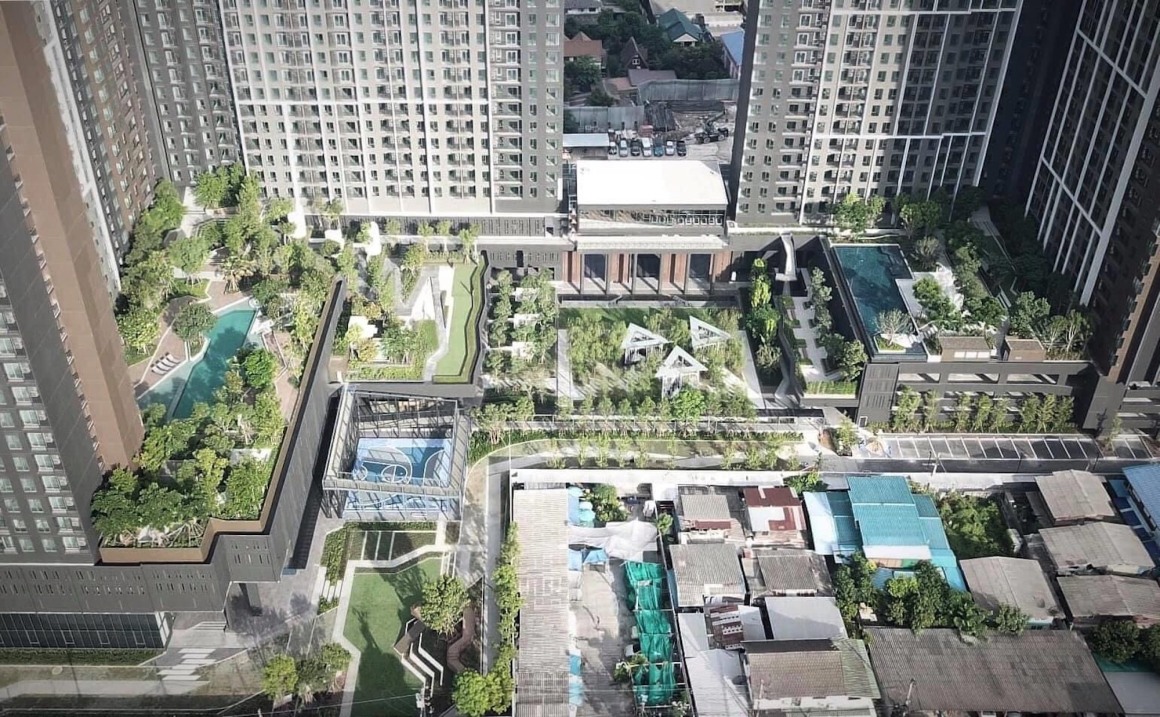 项目名称:The Parkland Phetkasem 56
项目类型:高层住宅
项目地点:泰国曼谷
完成:2020年
景观设计:Landscape Tectonix Limited
客户:Narai property
建筑设计:DB Studio
室内设计:dwp | design worldwide partnership
摄影:Panoramic Studio
Project name:The Parkland Phetkasem 56
Project category:High-rise Condominium
Location:Bangkok, Thailand
Year of completion:2020
Landscape:Landscape Tectonix Limited
Client:Narai property
Architect:DB Studio
Interior:dwp | design worldwide partnership
Photographer:Panoramic Studio
更多read more about:  Landscape Tectonix Limited