本文由 Landscape Tectonix Limited 授权mooool发表,欢迎转发,禁止以mooool编辑版本转载。
Thank Landscape Tectonix Limited for authorizing the publication of the project on mooool, Text description provided by Landscape Tectonix Limited.
Landscape Tectonix Limited:葡萄园Pirom私人住宅坐落于湖畔,拥有令人惊叹的辽阔自然风光,在原生态的自然中定义了无与伦比的湖滨生活体验。
Landscape Tectonix Limited:Located on the lakeside land plot with the stunning vastness of nature, the private residence at Pirom at vineyard defines the unparalleled lakeside's living experience among the pristine nature.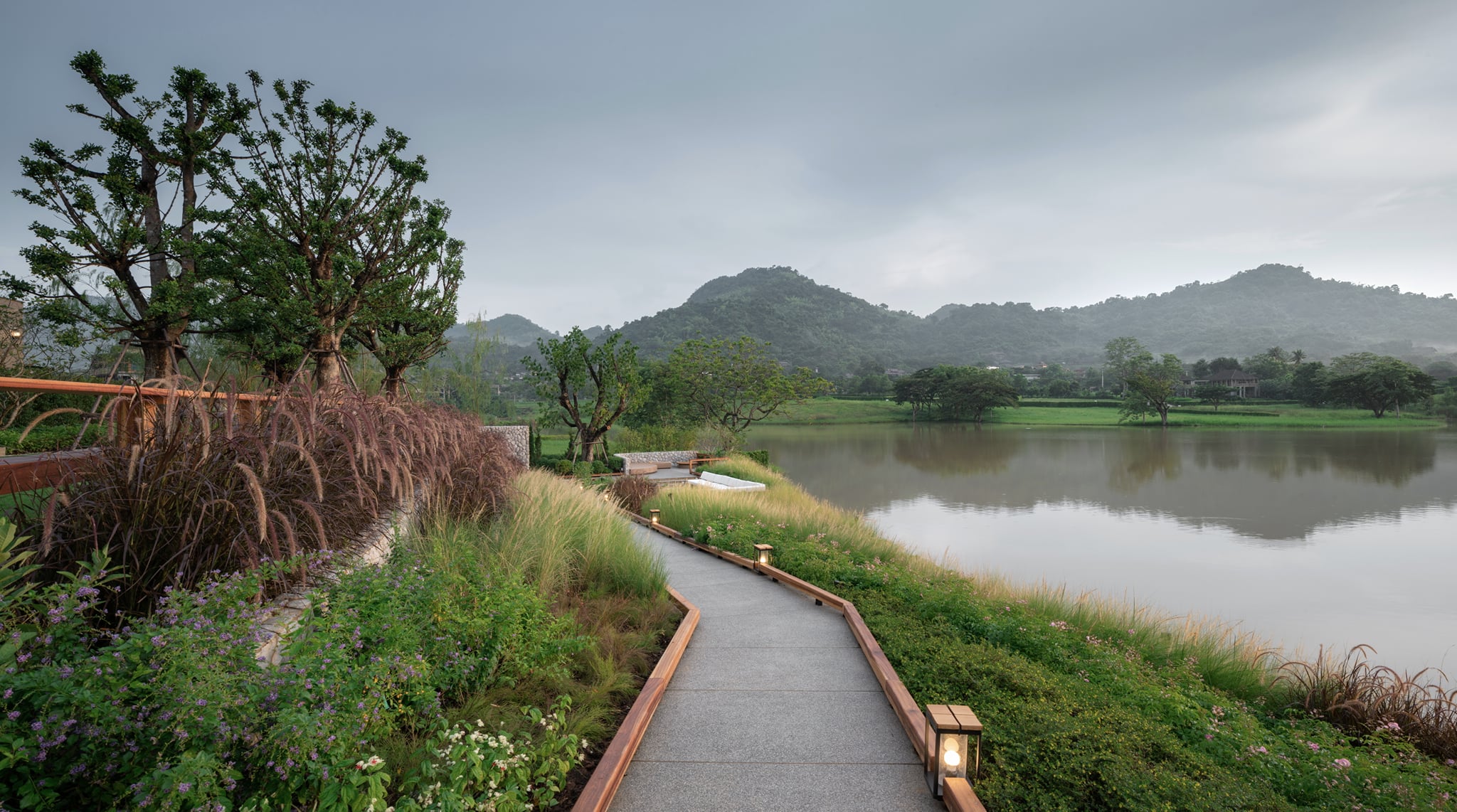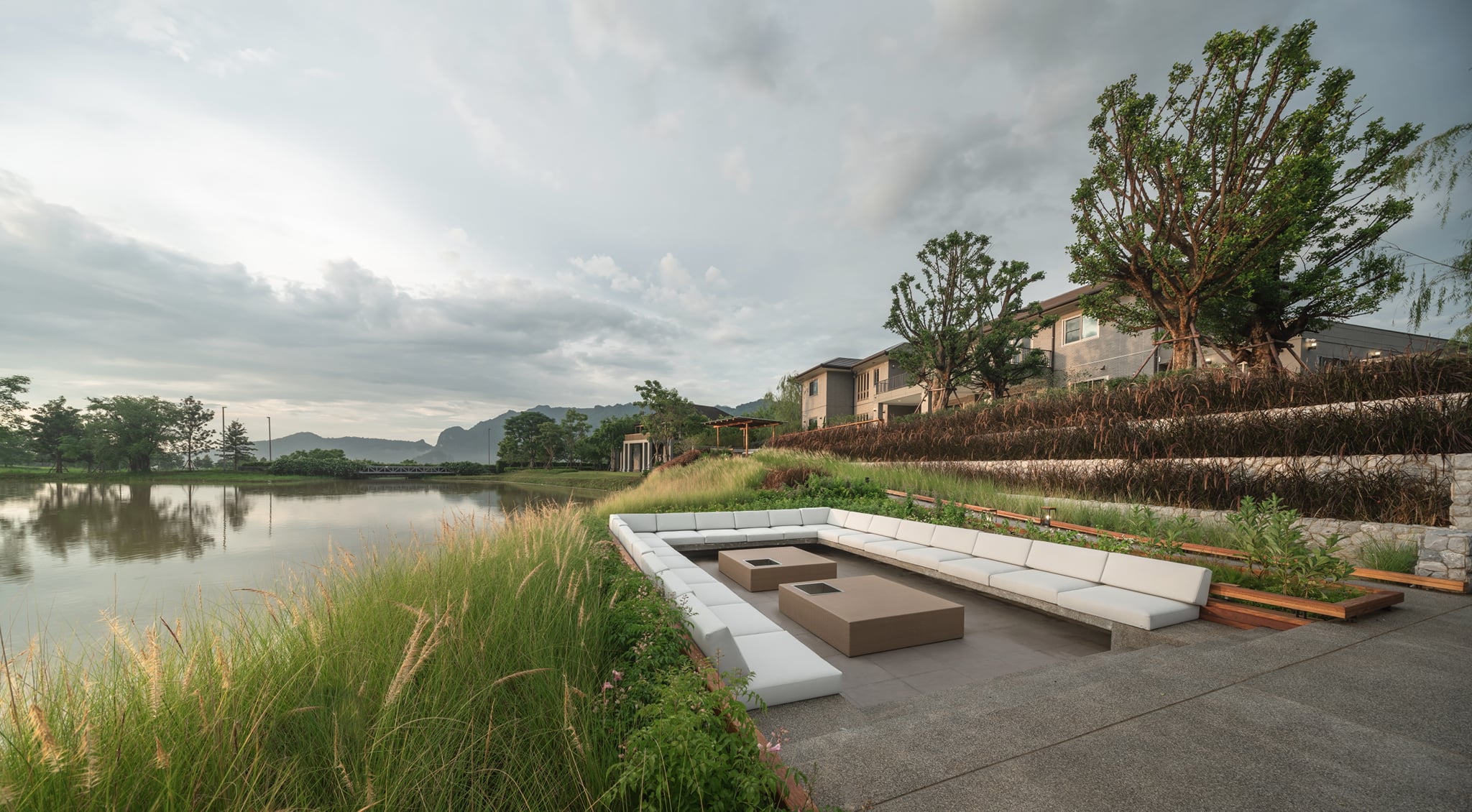 住宅位于最高层,比湖面高约4米。因此,景观设计师提出了三种主要设计结构。
The house sits on the highest level which is approximately 4 meters higher than the lake level. Landscape architect therefore proposed three design frameworks.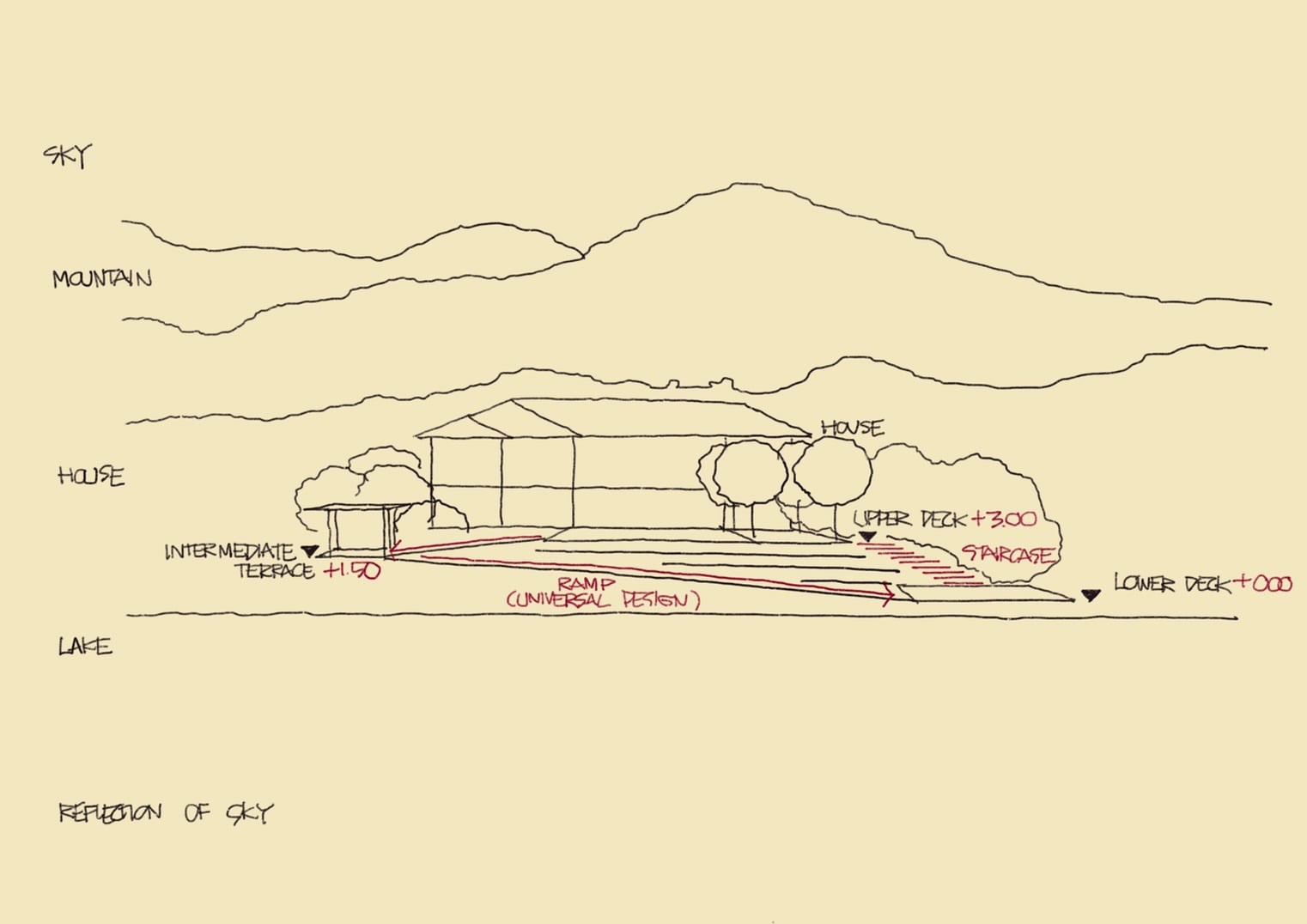 利用花园中的标准人行通道(1:12坡度)和台阶作为便捷路径,创造上层住宅与下层花园和湖泊之间的连接。
To create the connectivity between upper level (House) to lower level (Garden and Lake) by using the garden path with universal design walkway (1:12 slope) and staircase as shortcut.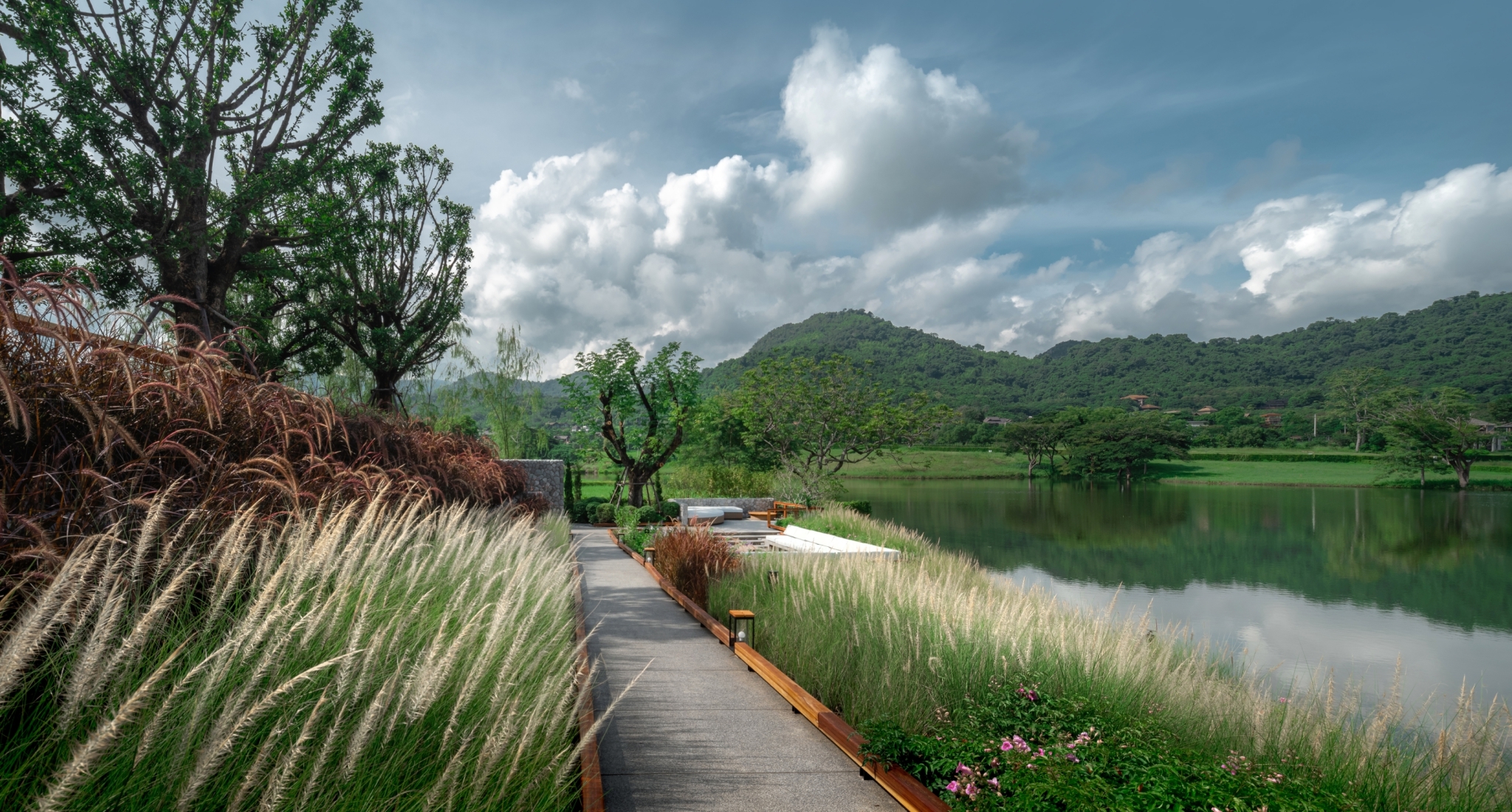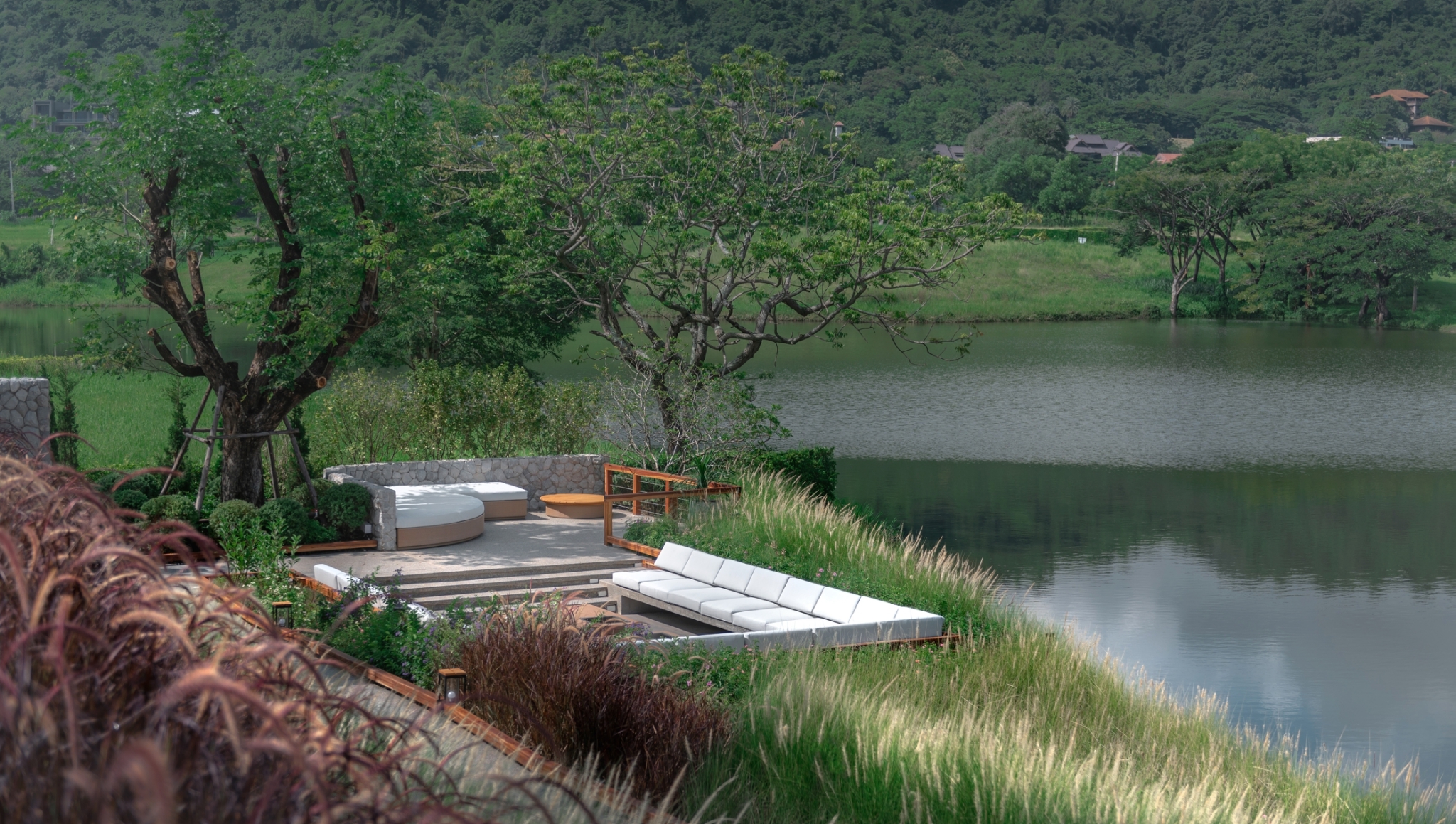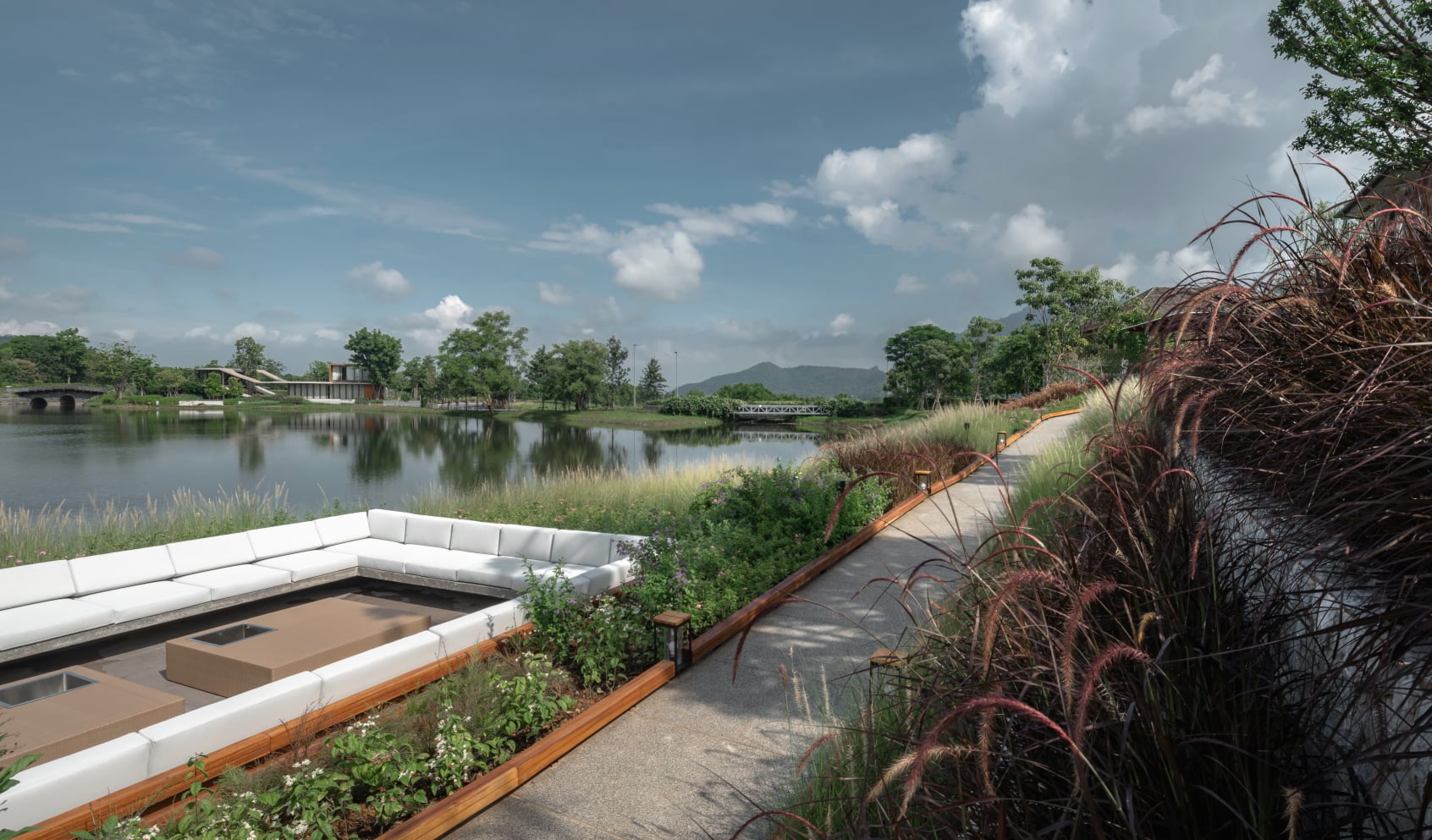 打造多层次景观,提升湖畔人居体验。
To enhance the lakeside's living experience by having the multi-level landscape.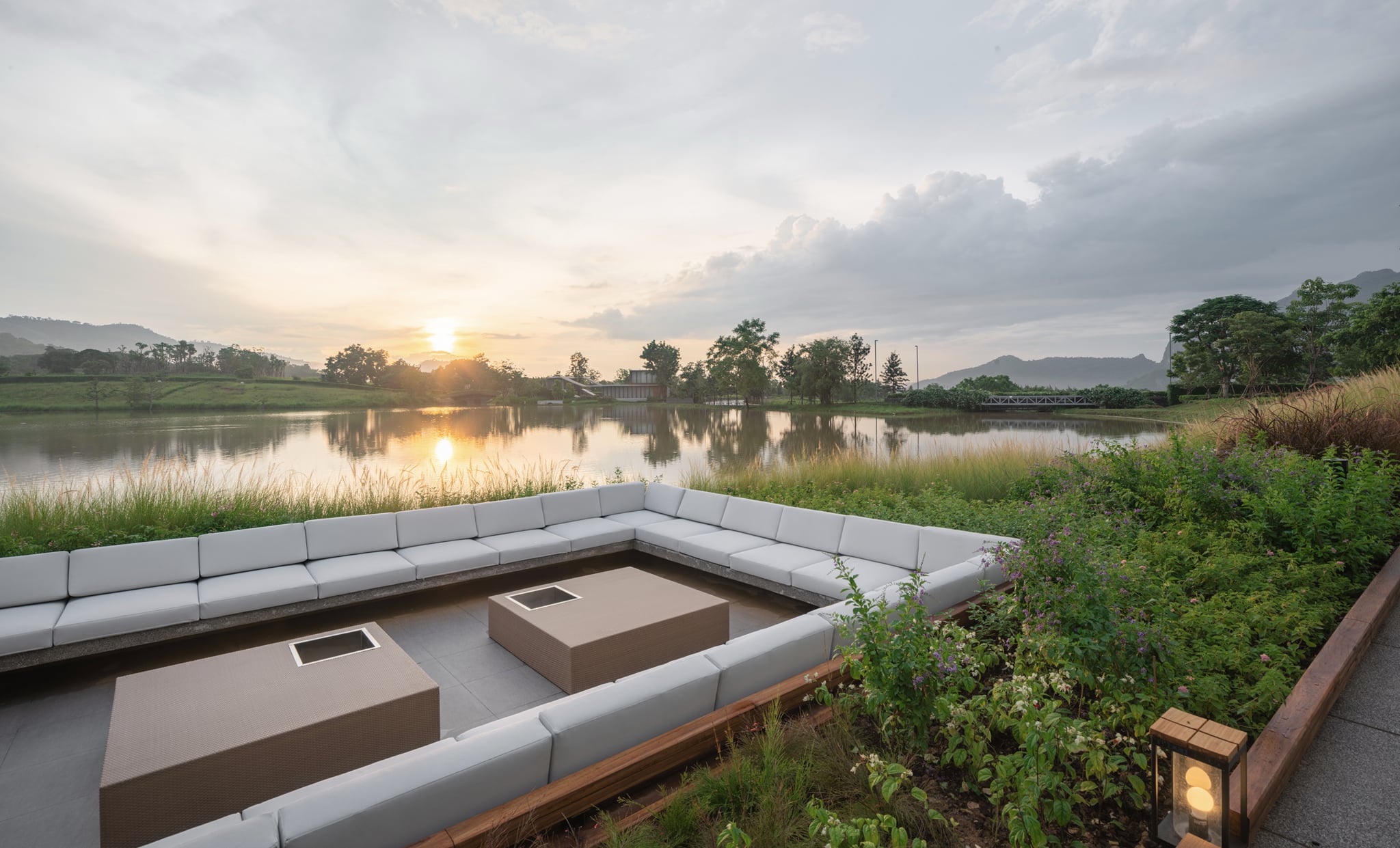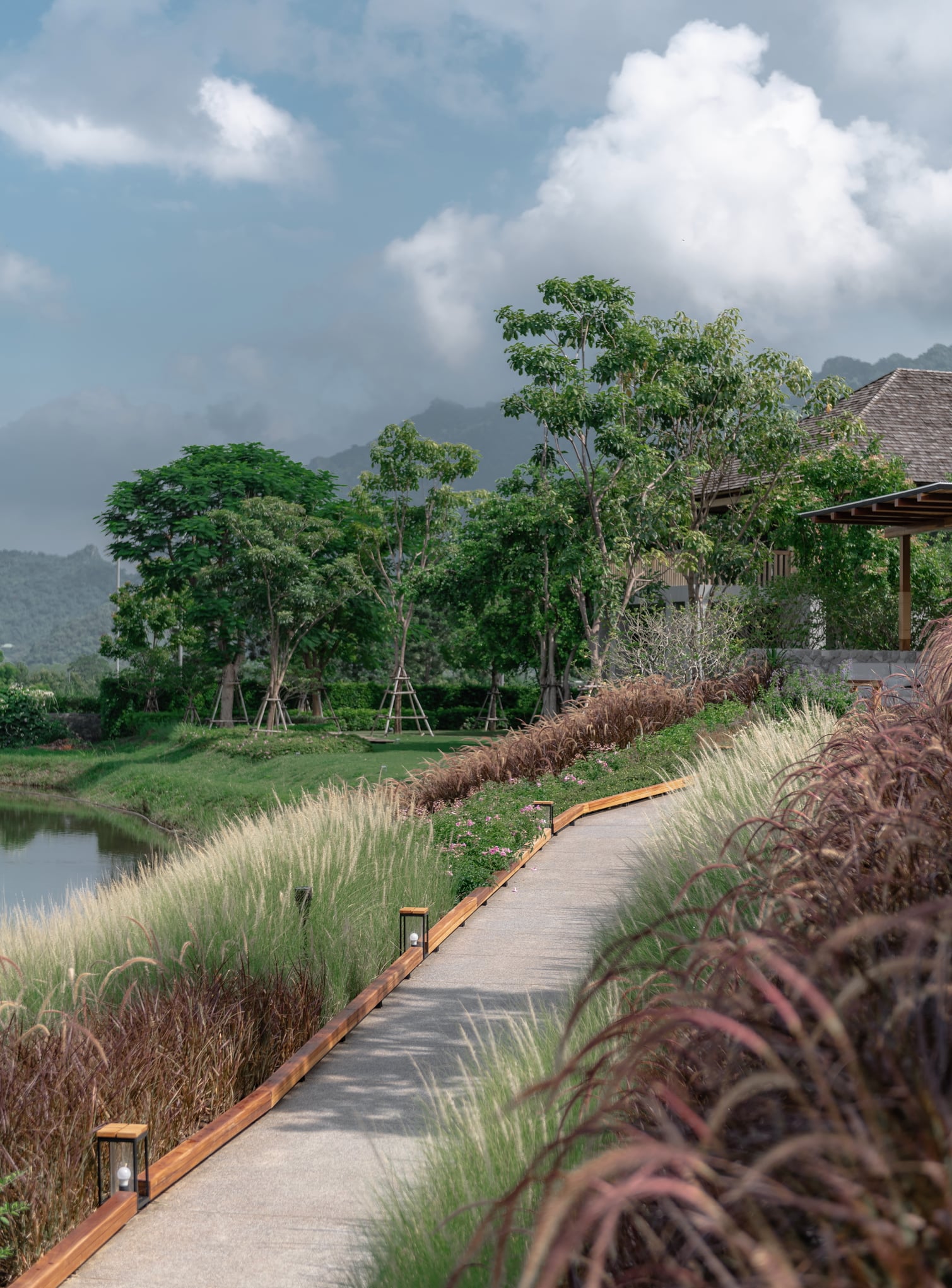 通过简单精致的细节,天然材料和精心挑选的植物来表达场所感。
To illustrate the sense of place by implementing the simply delicated details, natural materials, and well-selected plants.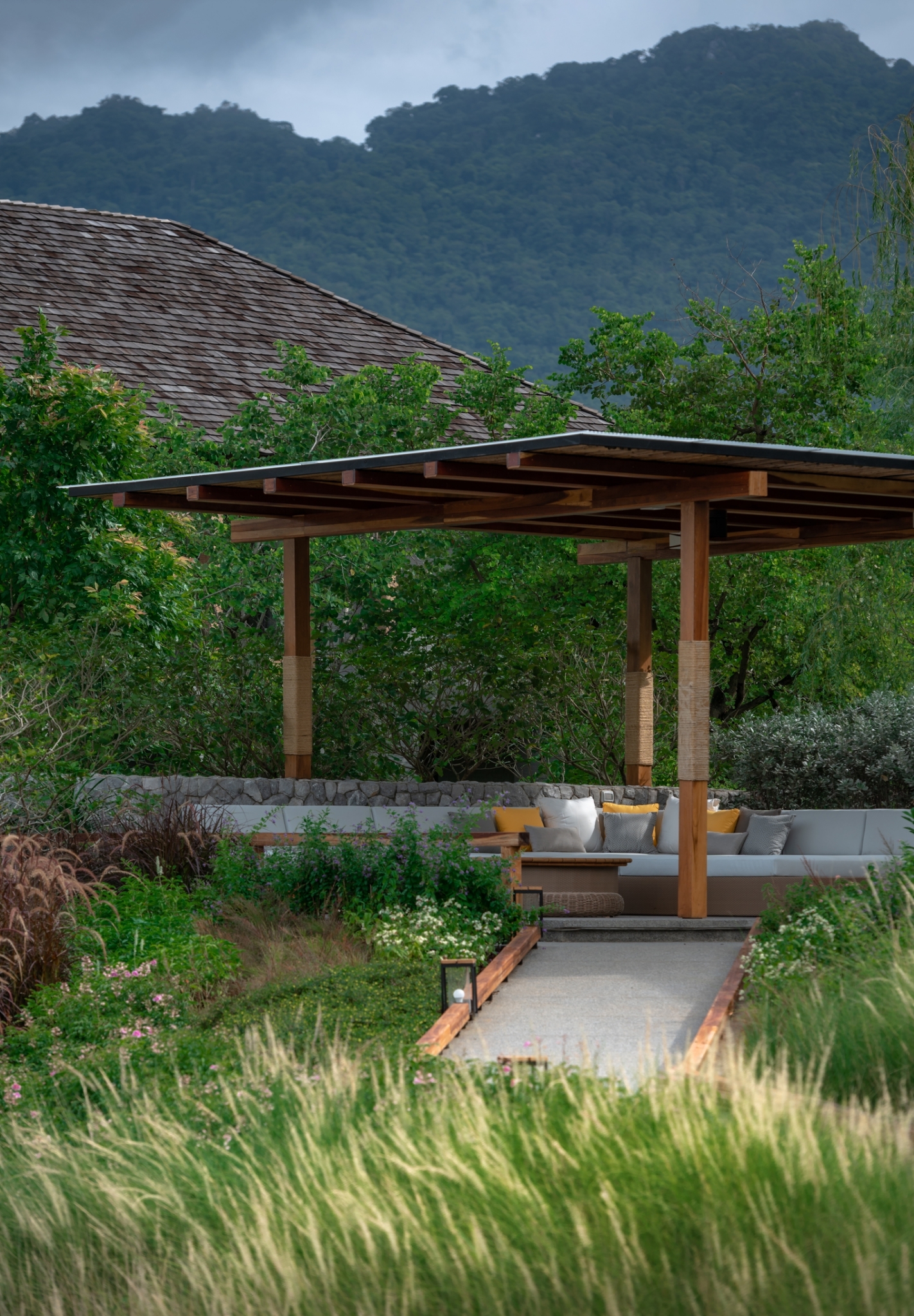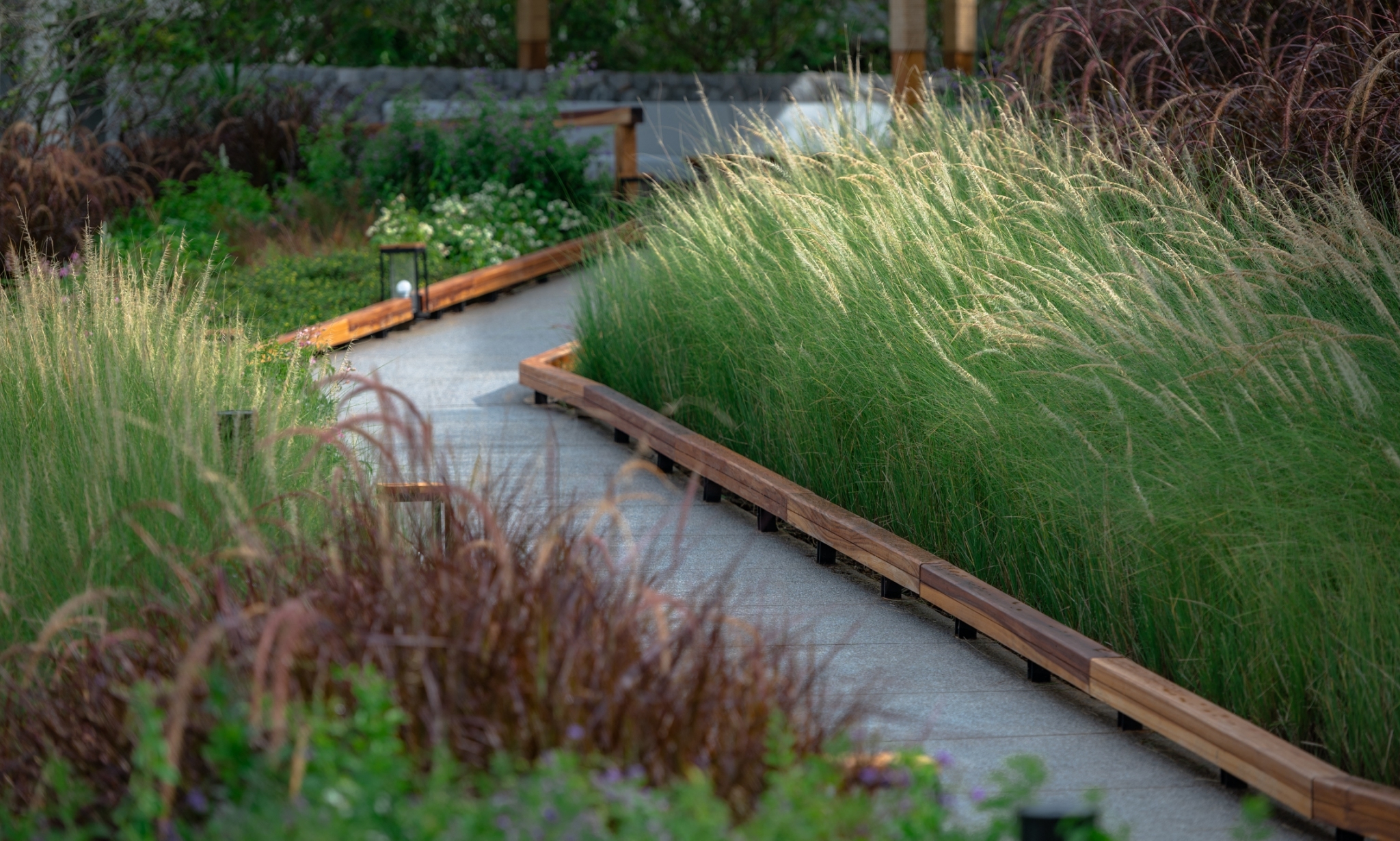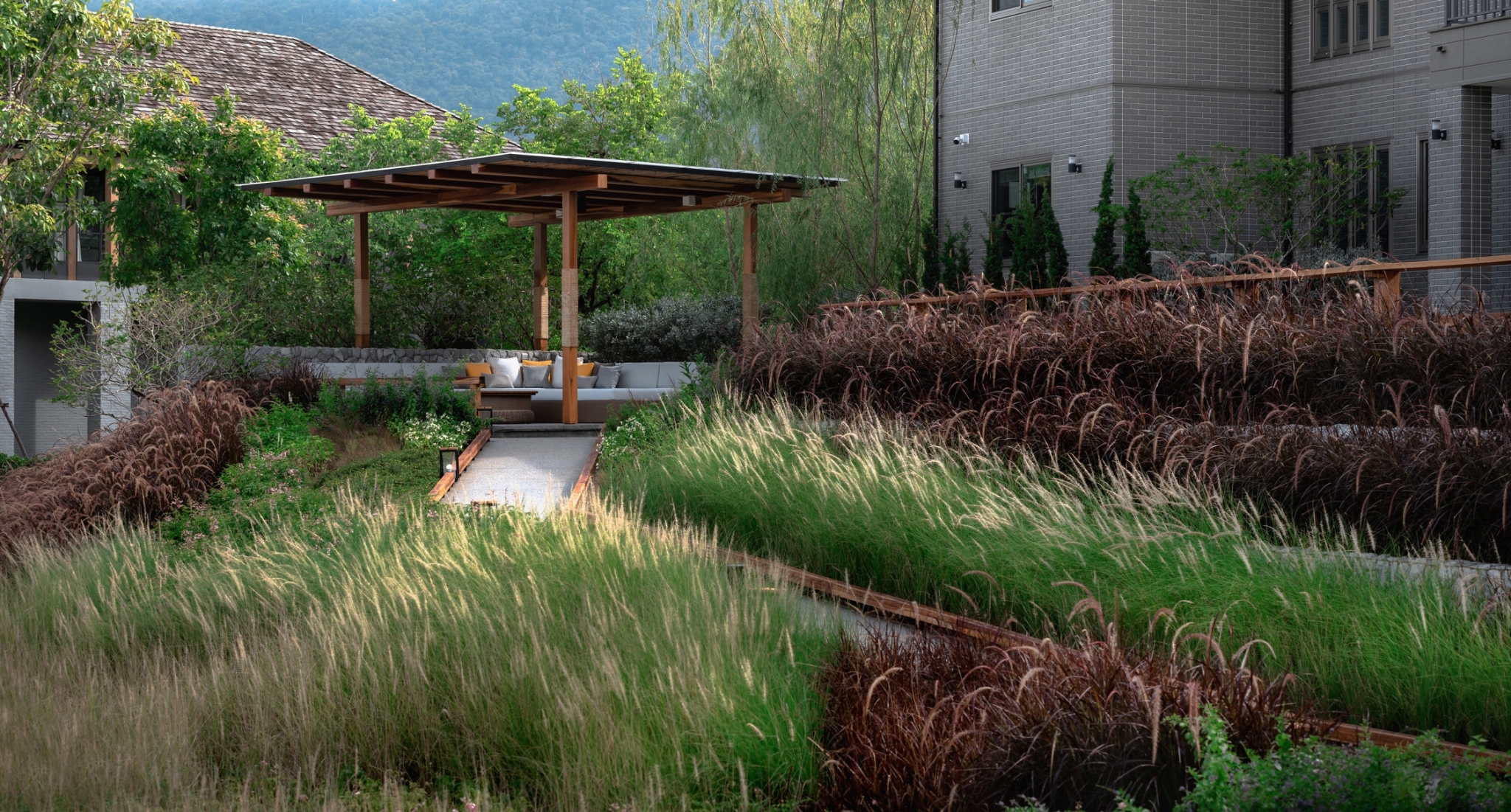 景观设计师最终定义了三个层次的功能空间。设有户外餐厅和多功能草坪的上层露台,其与室内空间无缝融合,可以俯瞰整体宜人的景色。
The landscape design ultimately defines three levels of functional spaces. The upper terrace with outdoor dining and multi-purpose lawn features the seamless integration with interior spaces overlooking to the overall pleasant view.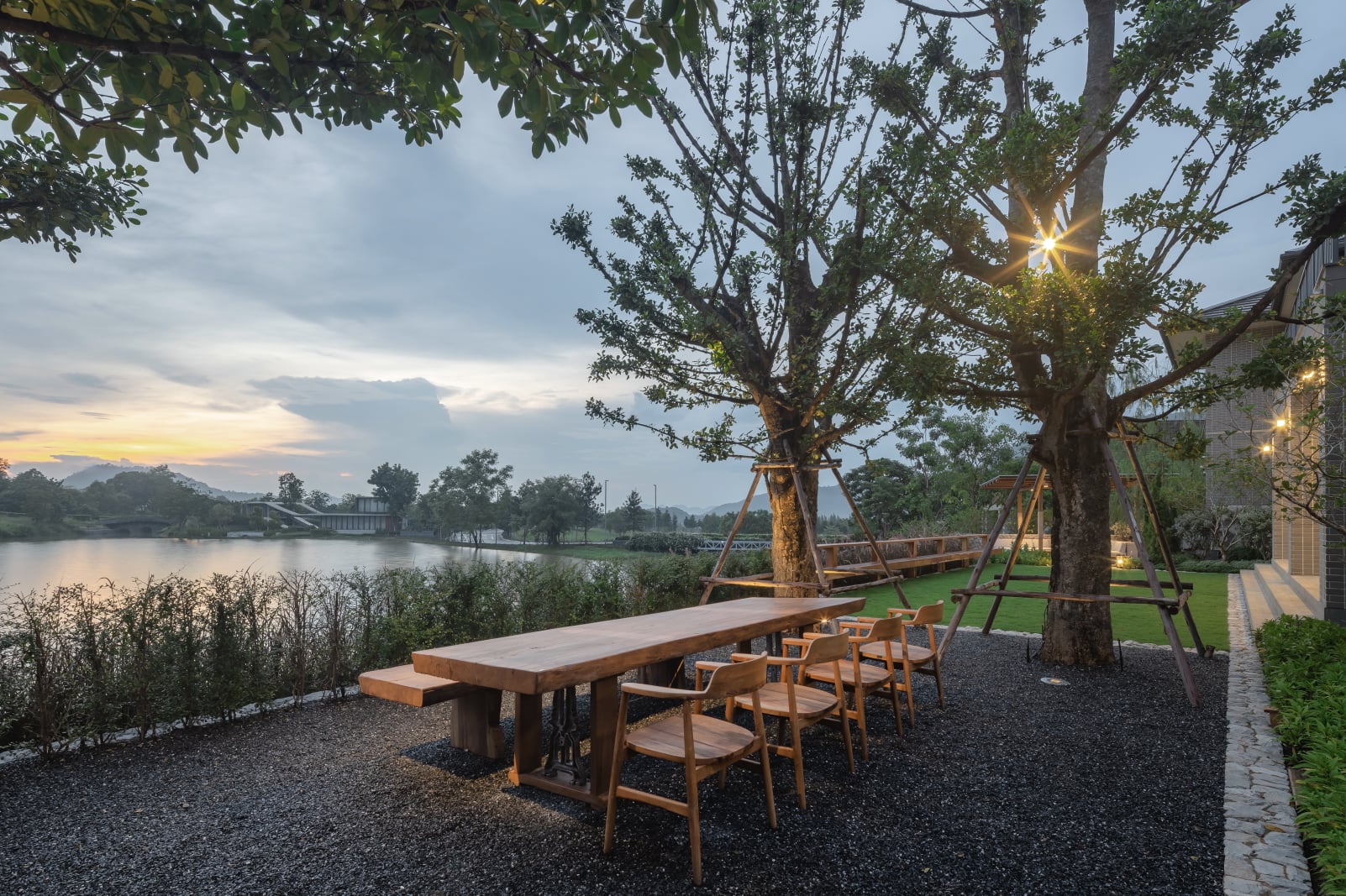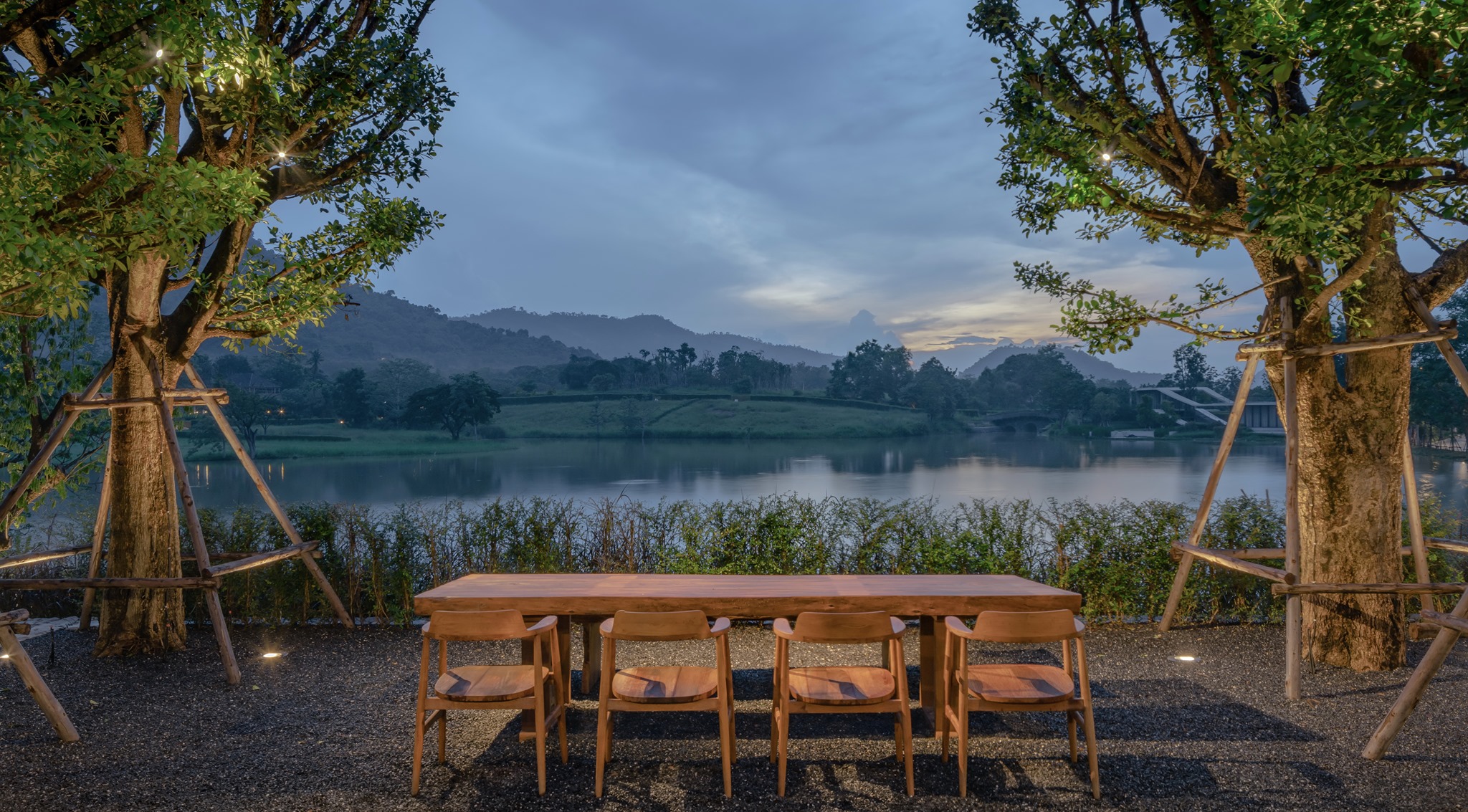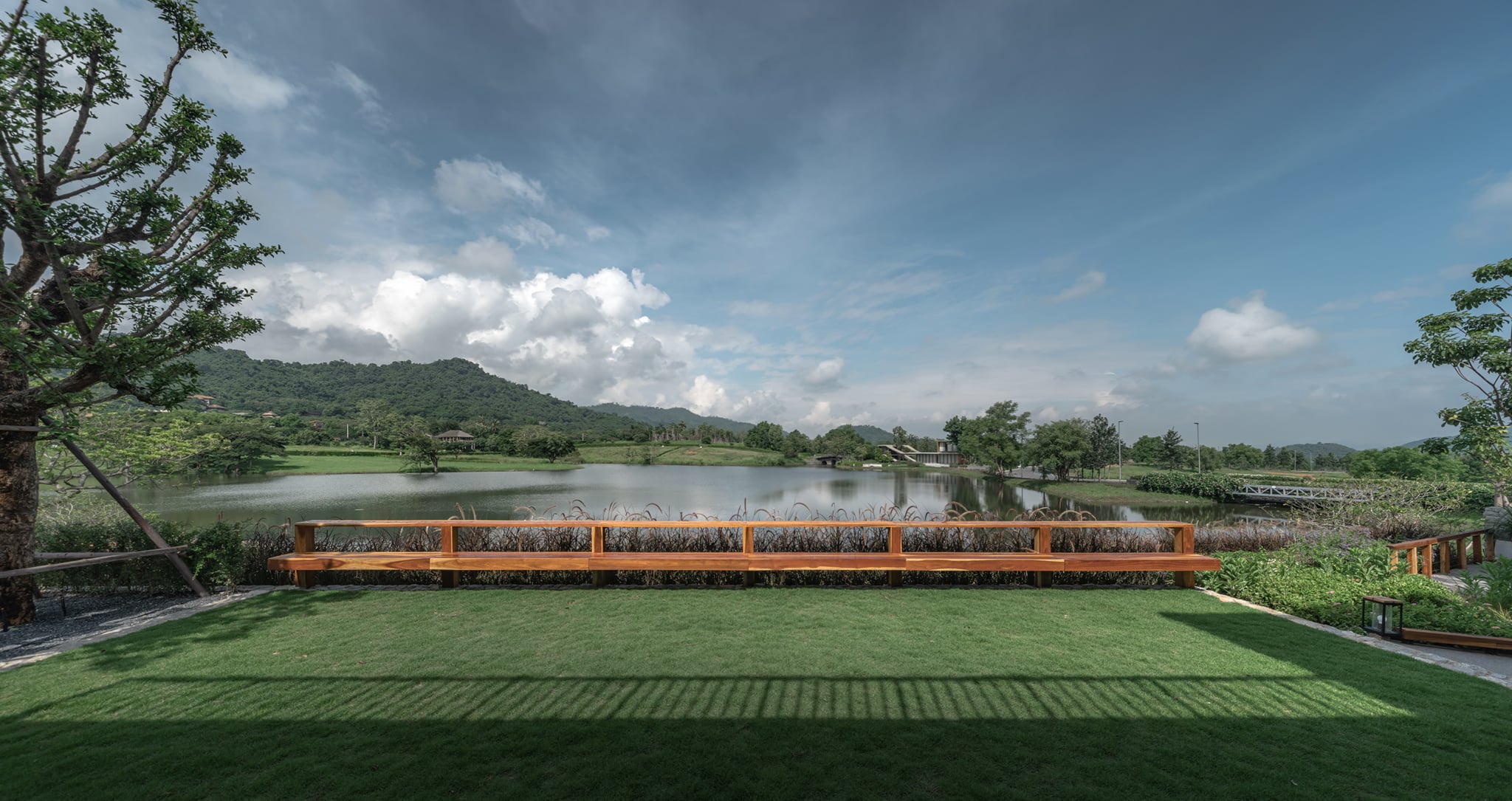 以特色休息亭作为上下平台过渡的中间平台,营造了被动而私密的空间,此处拥有观赏花园和湖面优美景色的独特视角。
The intermediate terrace with feature pavilion as the transition between upper and lower terrace creates the passive and intimate space with the unique view to the garden and lake.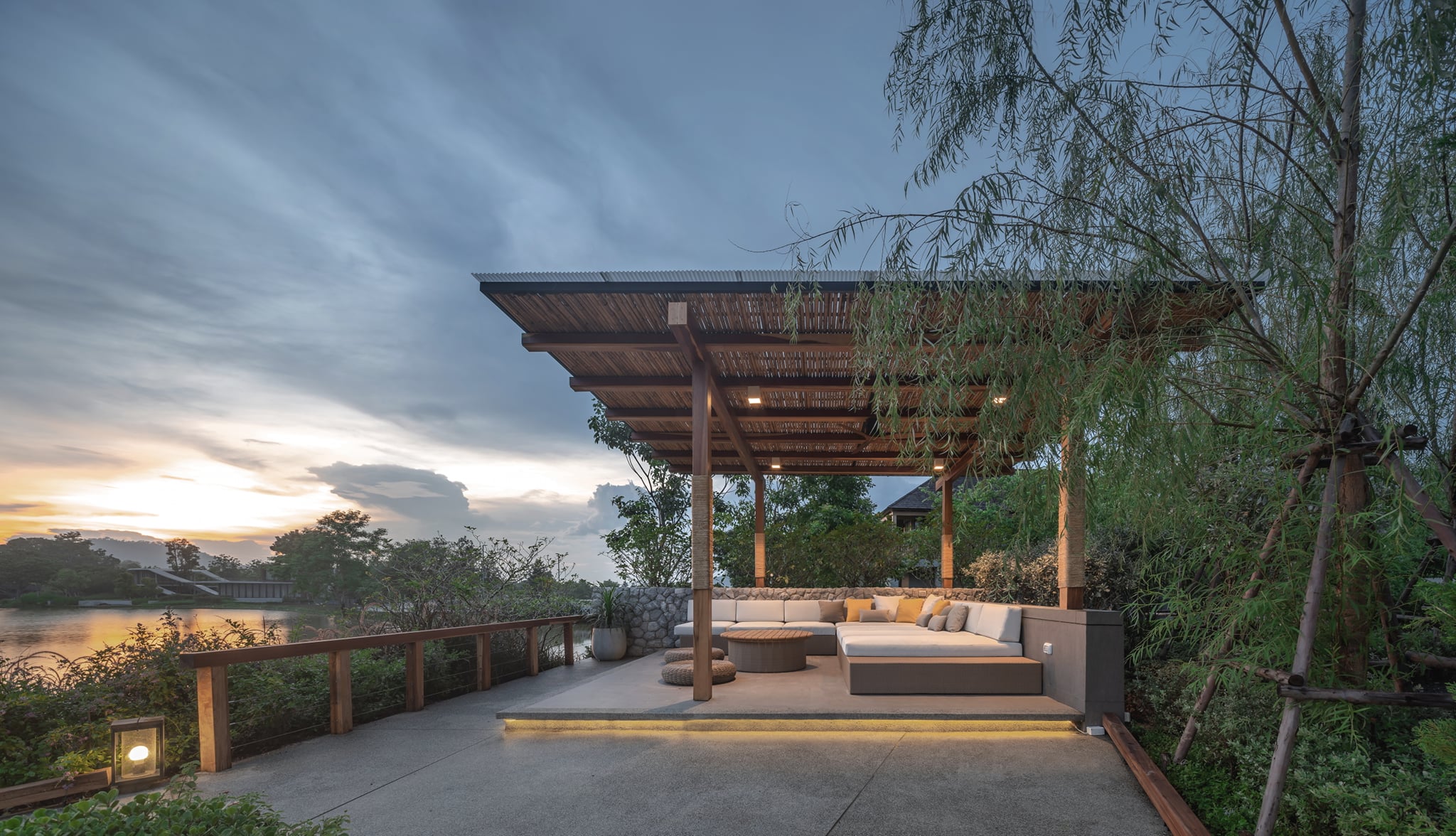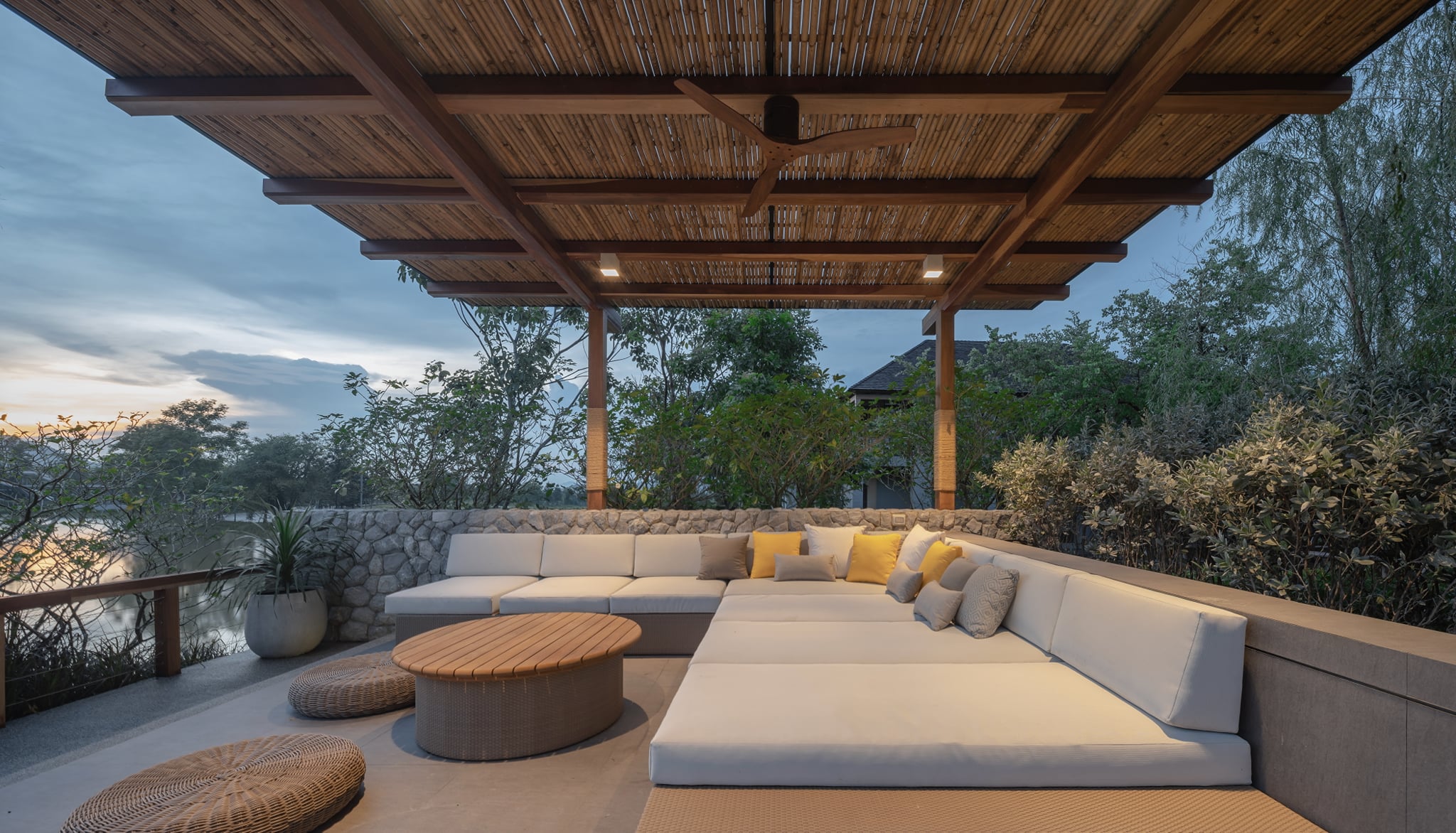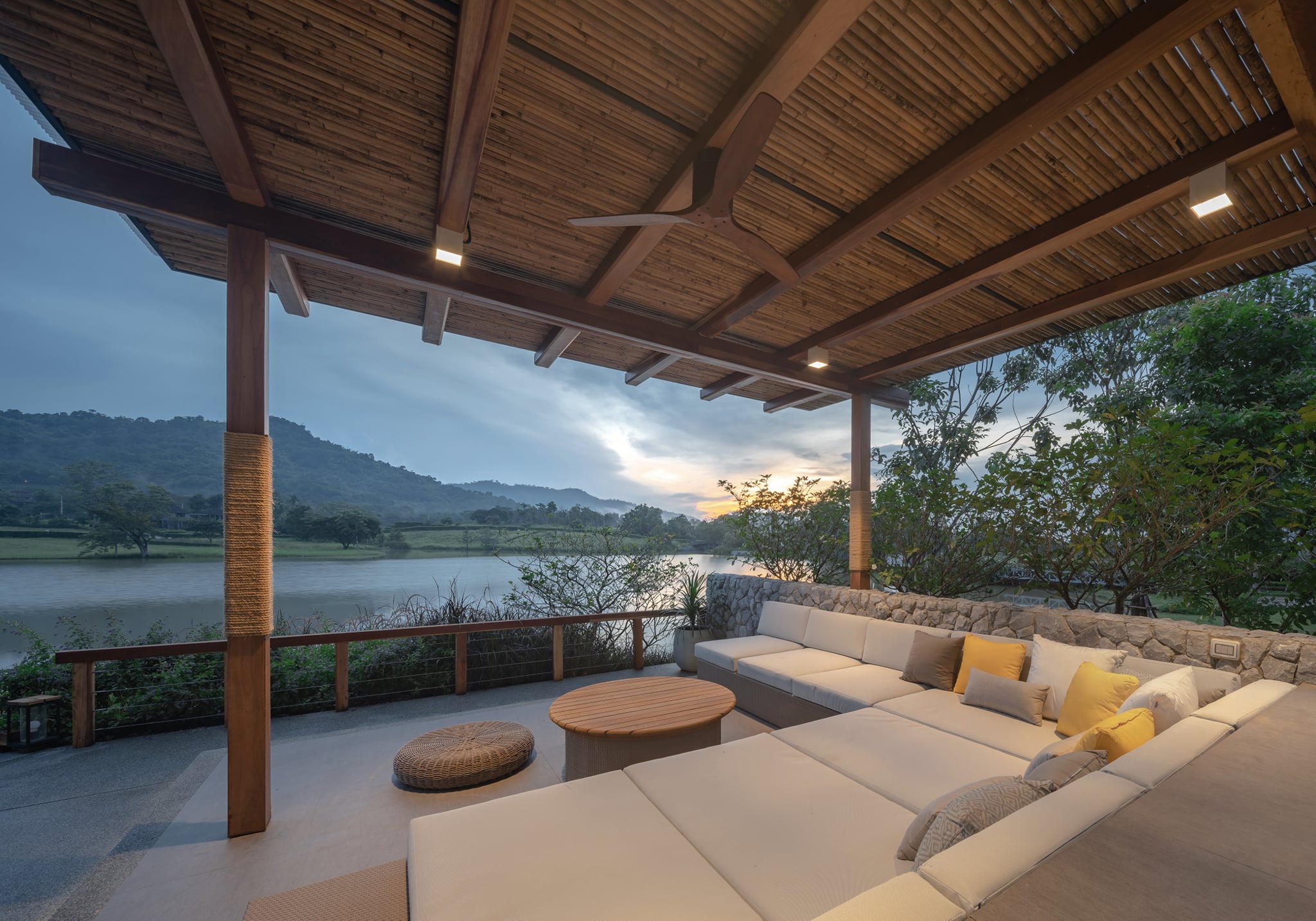 ▽亭内细节 Detail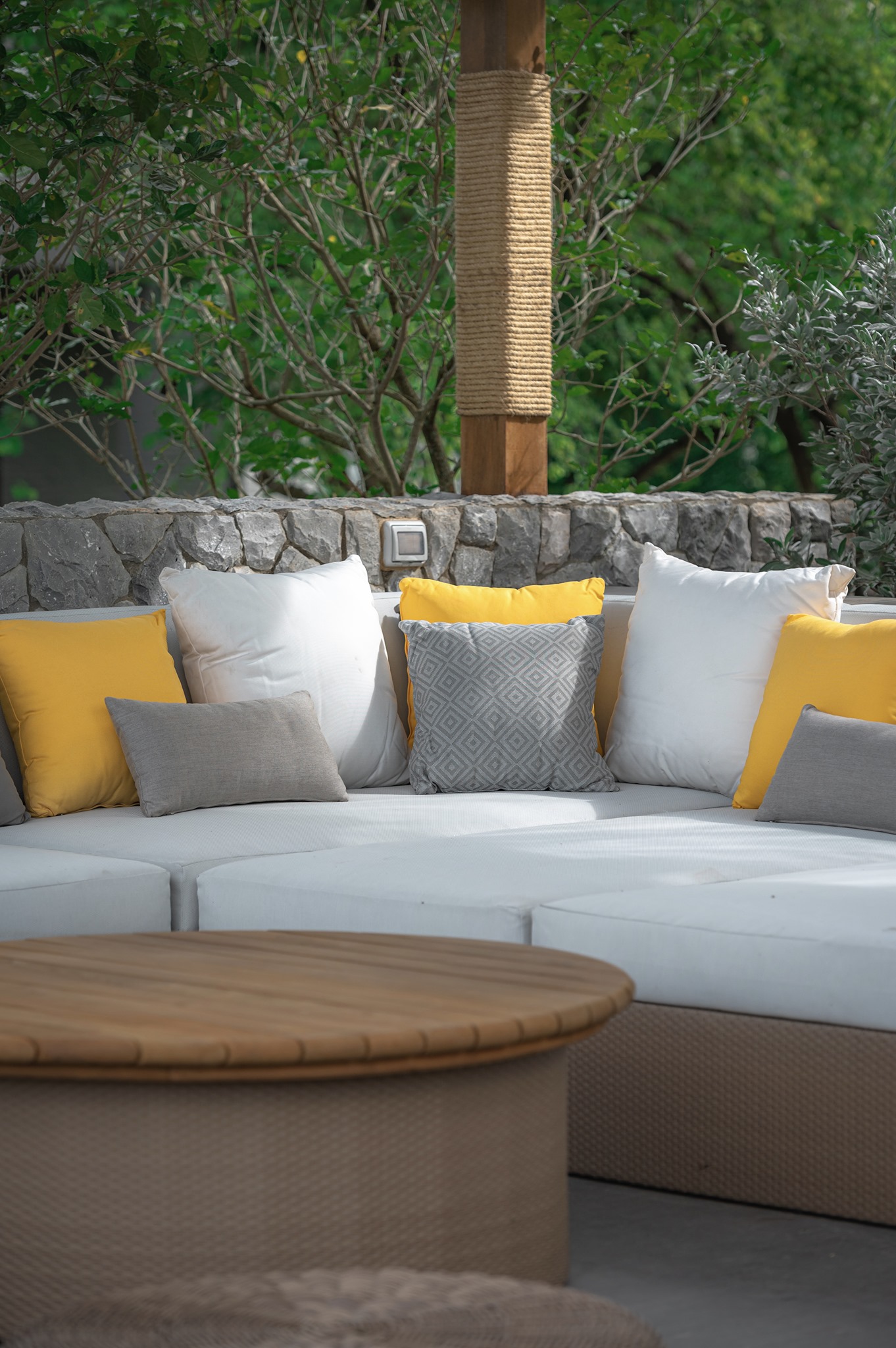 增强湖岸亲水体验的下层露台,花园小径、宽敞的下沉座椅和湖边露台,都在鼓励人与自然的互动,尤其是与湖水的互动。
The lower terrace enhances the lakeside experience from the garden path to the spacious sunken seat and lakeside terrace encouraging the interaction between human and nature, especially to the lake.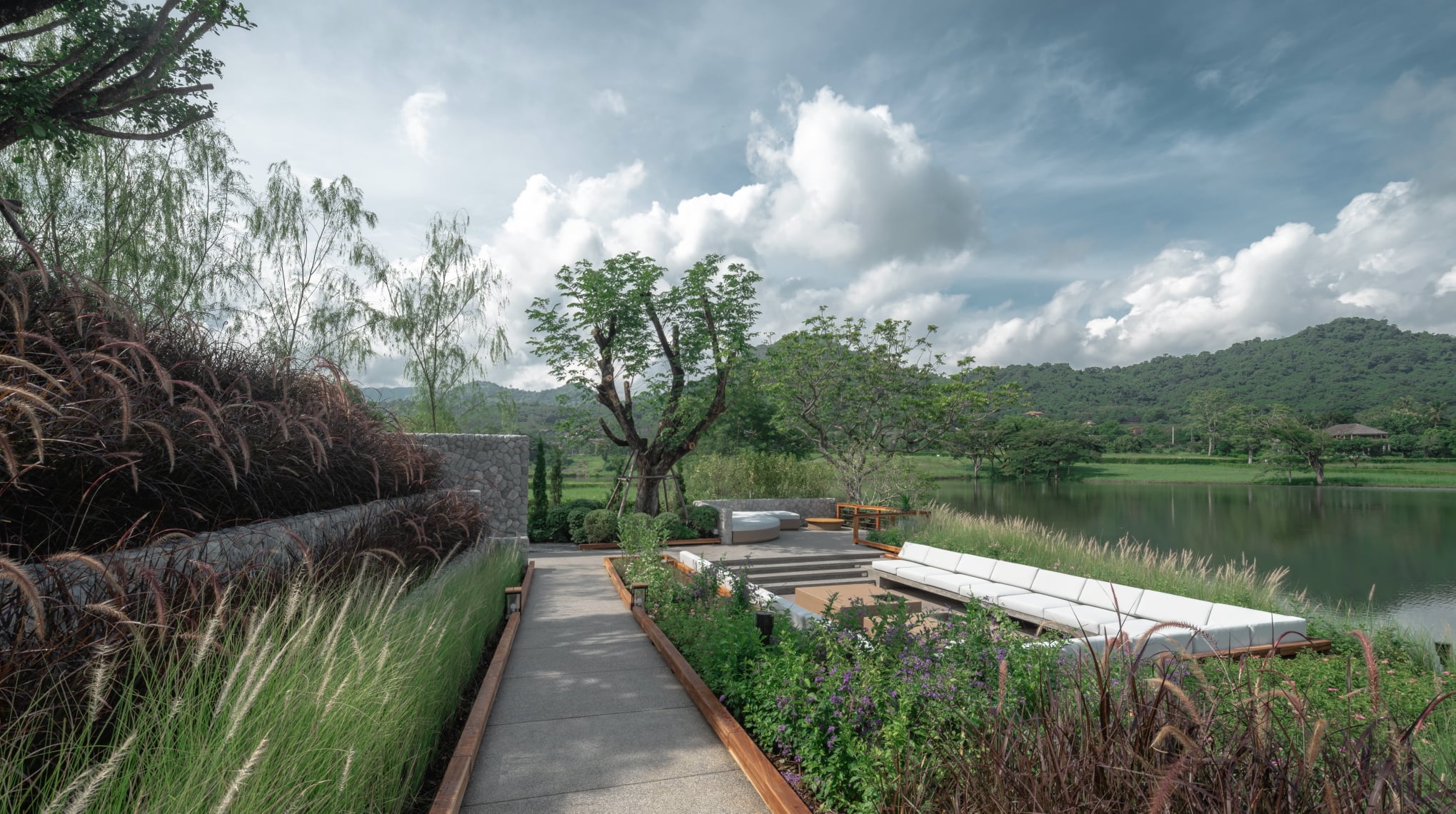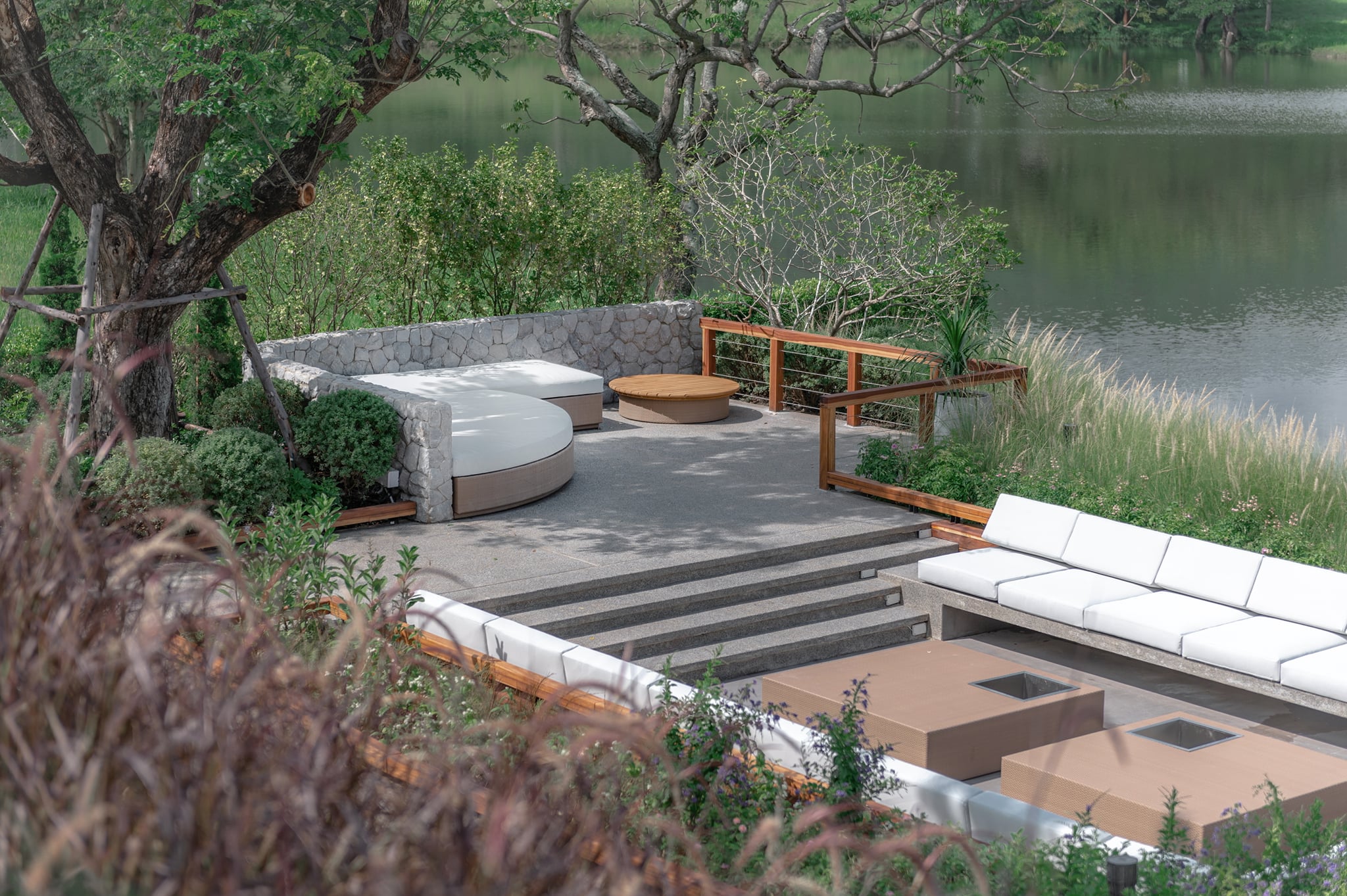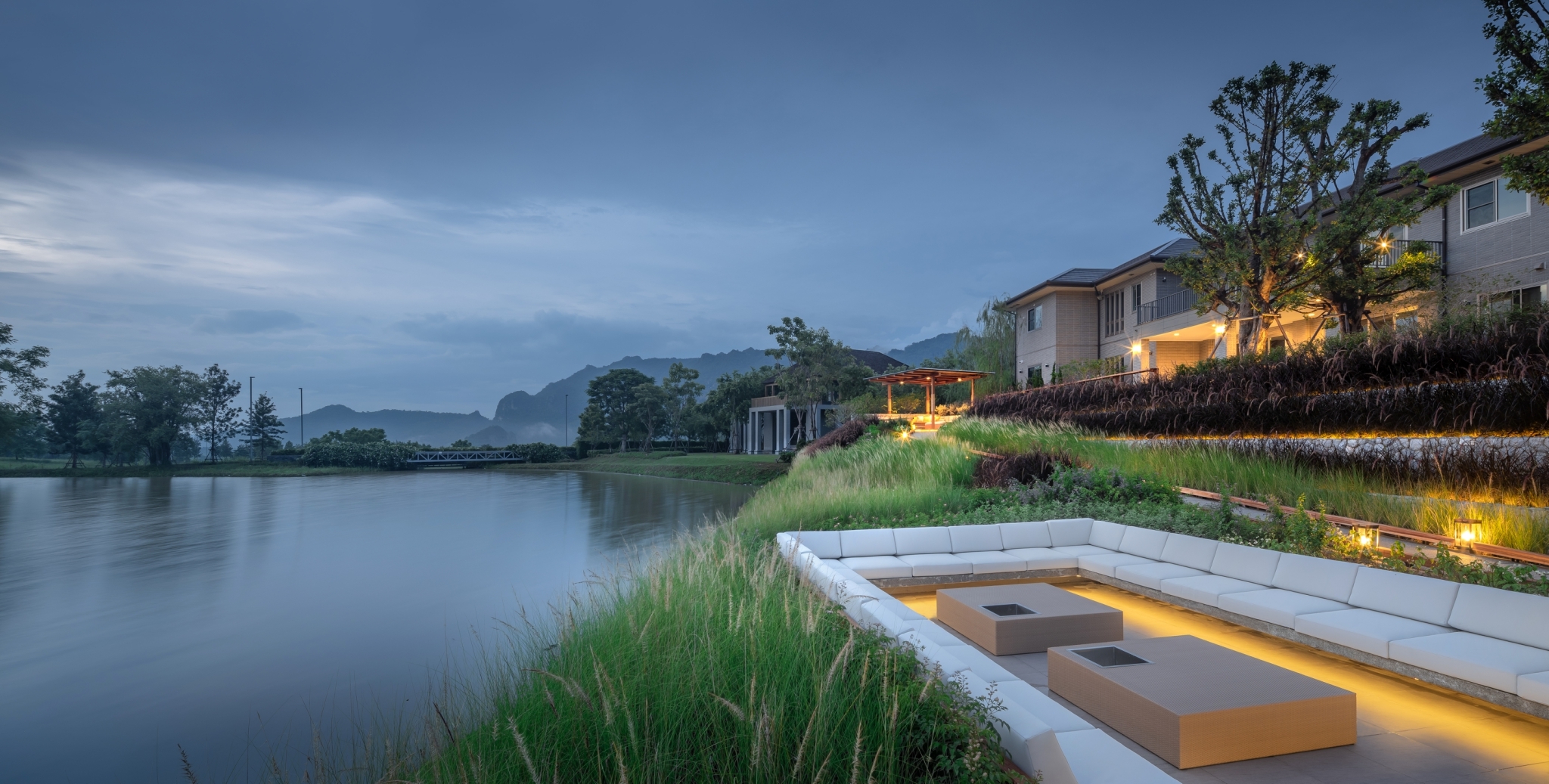 ▽平面图 Plan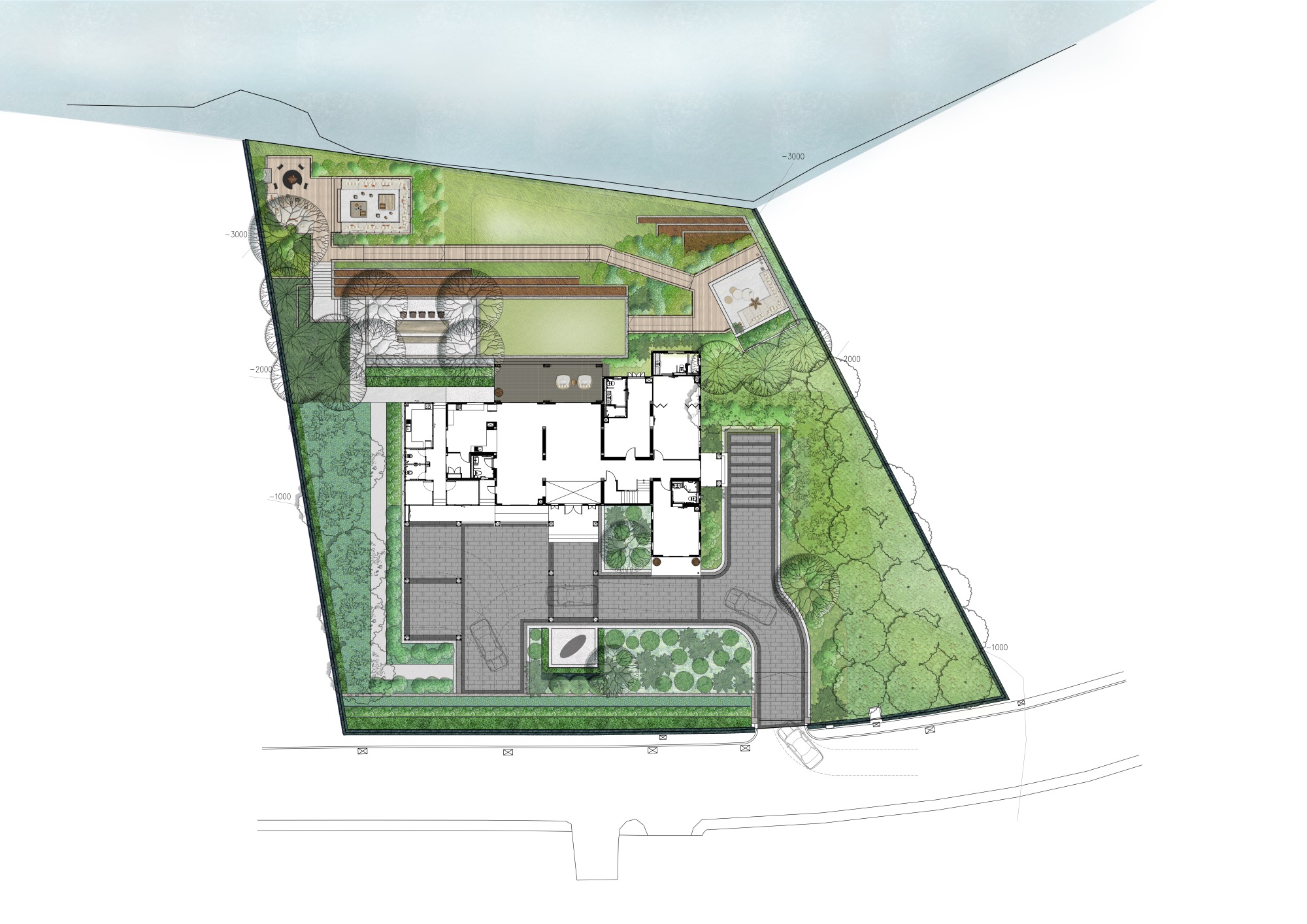 项目名称:葡萄园13号地块的Pirom私人住宅
项目类别:私人住宅
项目地点:泰国 考艾
完成时间:2021年
景观设计:Landscape Tectonix Limited
公司网站:https://www.landscape-tectonix.com
https://www.facebook.com/landscapetectonix
电子邮件:info@landscapetectonix.com
联系方式:+66 22665898
摄影:Panoramic Studio
Project's name: The Private Residence at Pirom at Vineyard Plot13
Project category: Private residence
Location: Khaoyai, Thailand
Year of completion: 2021
Landscape: Landscape Tectonix Limited
Website: https://www.landscape-tectonix.com
https://www.facebook.com/landscapetectonix
Email: info@landscapetectonix.com
Contact: +66 22665898
Photographer: Panoramic Studio
---
"将设计精心融于优美的环境当中,追寻野趣自然与精致工艺的和谐。"
审稿编辑:Simin
更多 Read more about: Landscape Tectonix Limited