本文由种地设计授权mooool发表,欢迎转发,禁止以mooool编辑版本转载。
Thanks ZhongDi Design for authorizing the publication of the project on mooool, Text description provided by ZhongDi Design.
种地设计:东山丝竹,山静日长。建筑、室内、景观,一体化设计,回归"一个园林'体验' "。
ZhongDi Design:The garden creates a tranquil living environment for people. We integrated the design of architecture, interior and landscape returns to the "overall landscape 'experience'".

▼概念来源  The Concept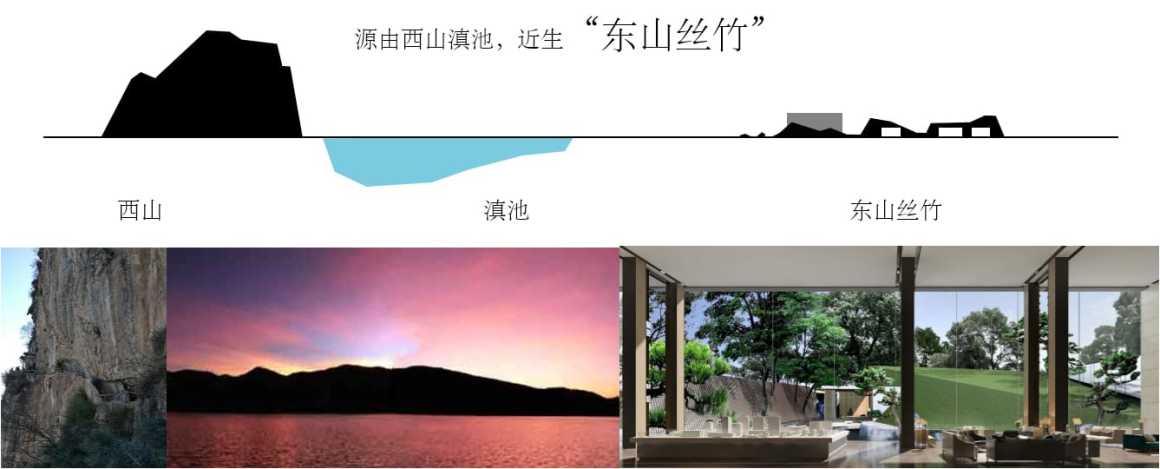 ▼项目呈现 To Present
▼视频 Video
东山丝竹,痒触西山滇池:竹山围筑,水乐贯穿。前庭内凹、敞阔;中堂-鸳鸯厅堂 间有南庭北园;后园三山 — 竹山,三山之间幽谷平池溪院。三山源于三筑,先沿筑植树、置石,后以竹造廊围院、以廊接山,山及廊、廊及山,山廊院合一。石树破山穿廊而出,虚实里外。可出可入可眺可停。山水间探亭茶歇,山谷间围溪筑院,山山间织网望天。
Dongshansizhu, bordering the Dian Lake, Xishan. The "bamboo mountain" surrounds the buildings and the water runs through the buildings. The front court is concave and wide; Central hall – affectionate couple hall interposed with the southern court and the northern garden; Three mountains in backyard- "bamboo mountain", There is a deep and secluded valley, flat pool and creek hall among three mountains. Three mountains date from three buildings. Plant tree and place stone along the building at first. The bamboo building corridor surrounds the court and connects the mountain later to achieve the unity of mountain, corridor and court. The stone tree runs through the mountain and corridor, and is virtual and real inside and outside. You could go out, come in, look out and stop. Sit in the pavilion and have a cup of tea among the mountains and rivers, Build the court around the creek among the valley, Knit the mesh and look up to heaven among mountains.
▼丝竹云天 The front court
▼丝竹回廊 The Bamboo Corridor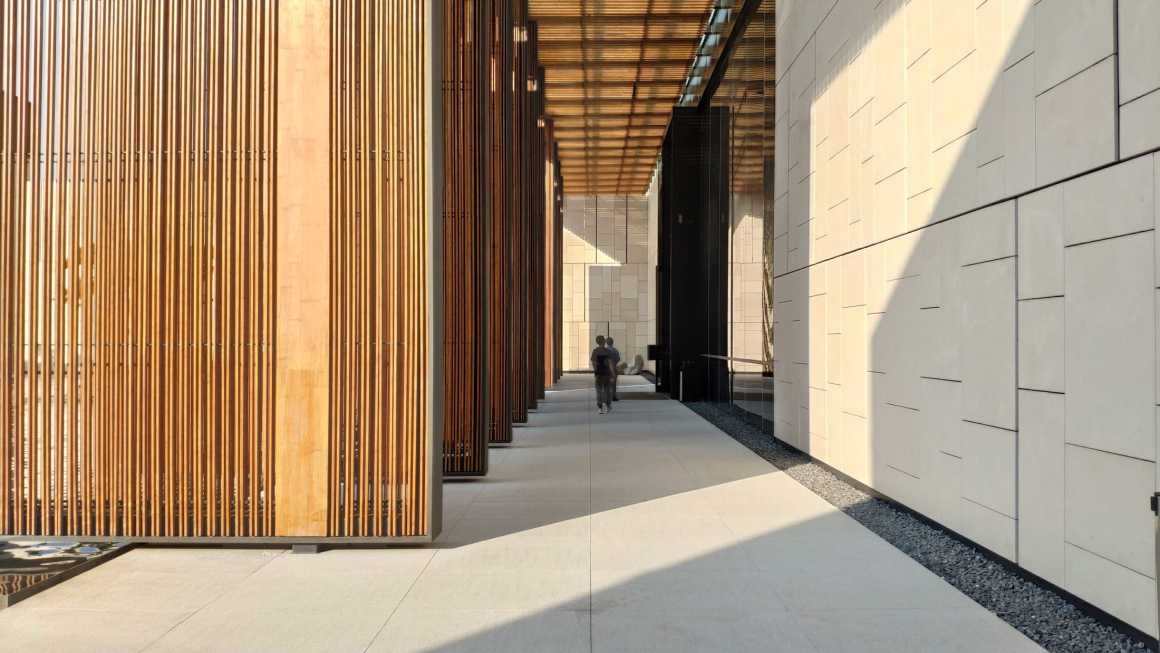 ▼开门见山 Open the door and you will see the mountain
▼岩泉茶榭 Rock spring and tea pavilion
▼三山围院 Three mountains surround the court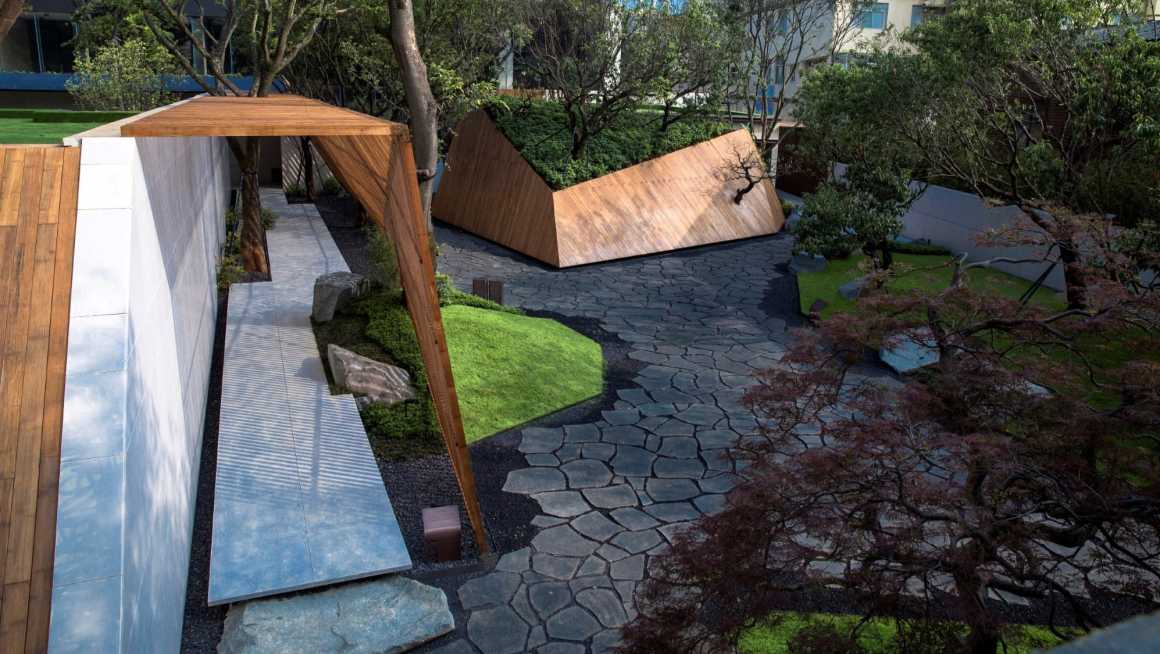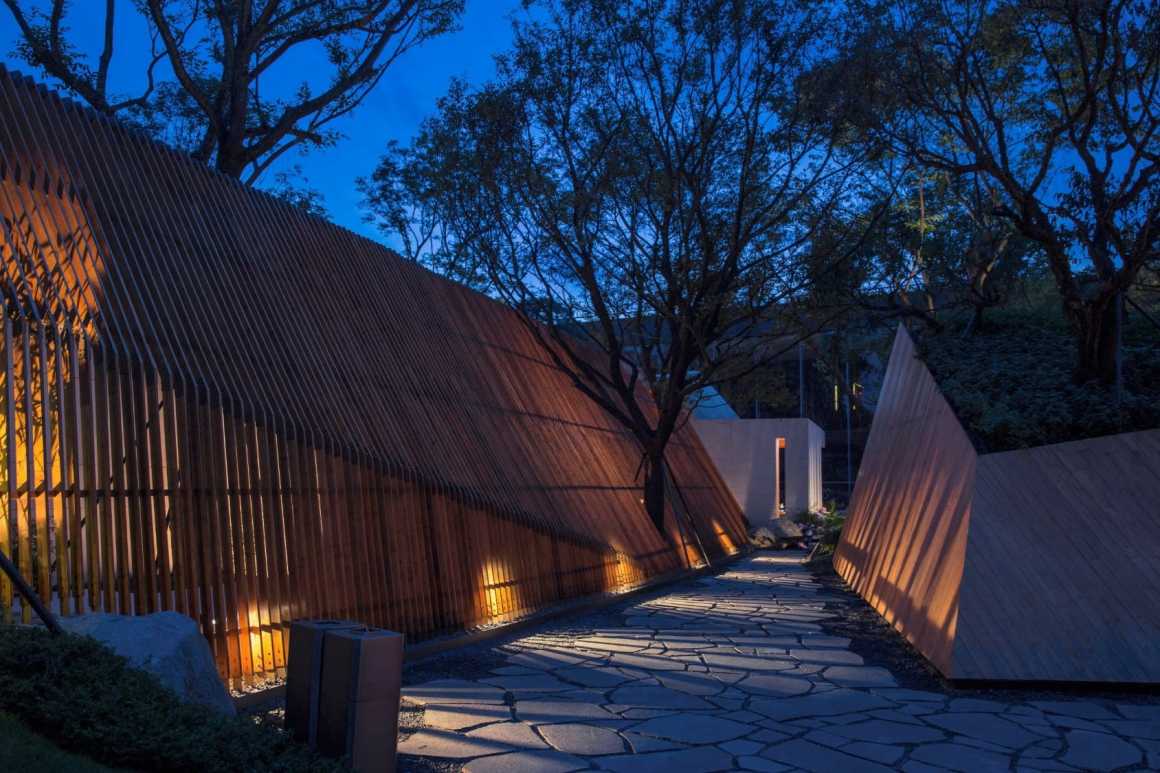 ▼出入空山 The empty mountain
▼躺山-望云听瀑 Lie in the mountain – watch the cloud and listen to the waterfall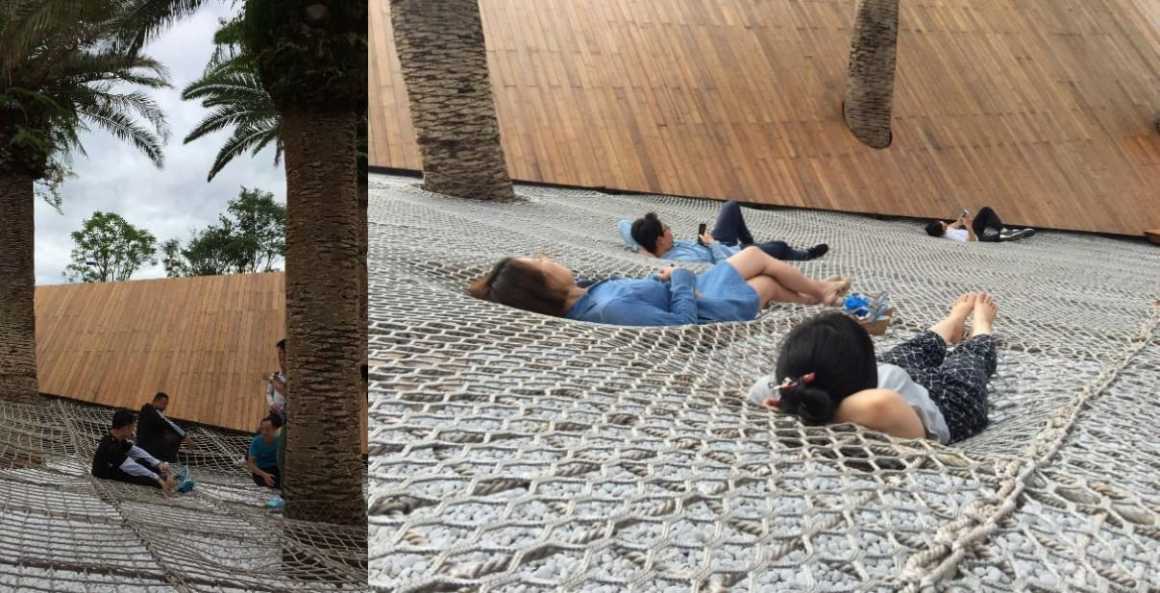 ▼可以参与的枯山水 The details of backyard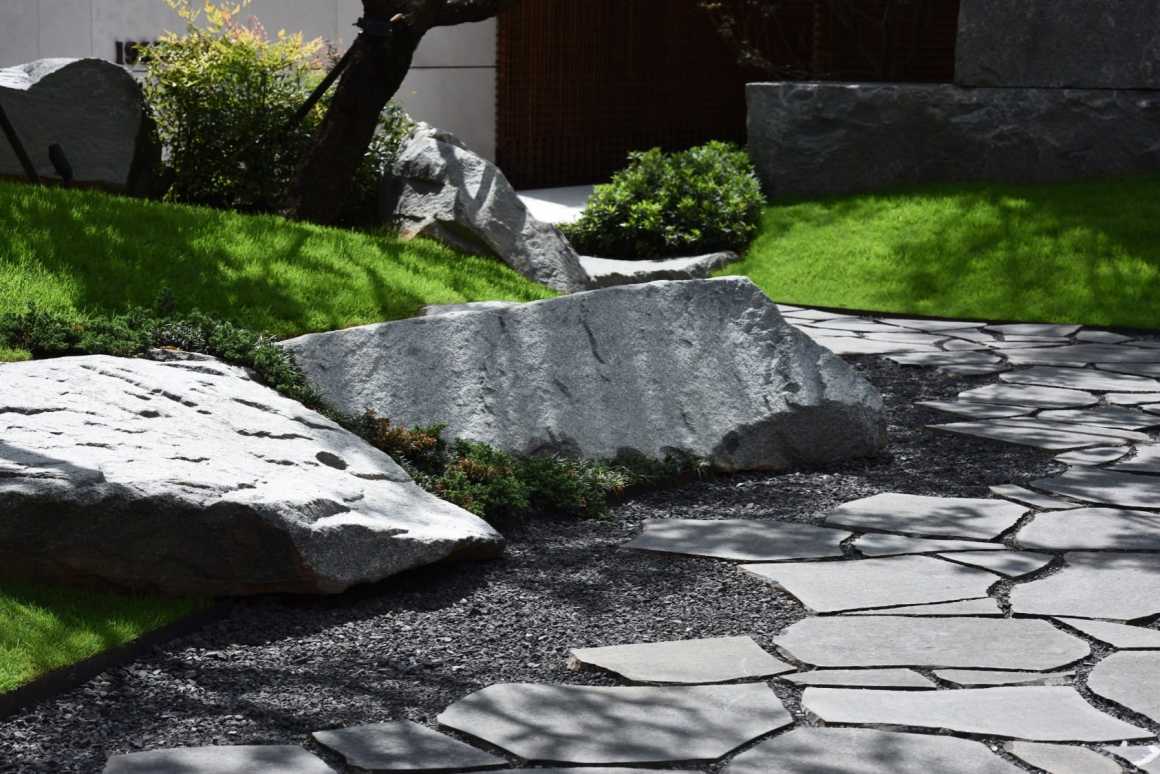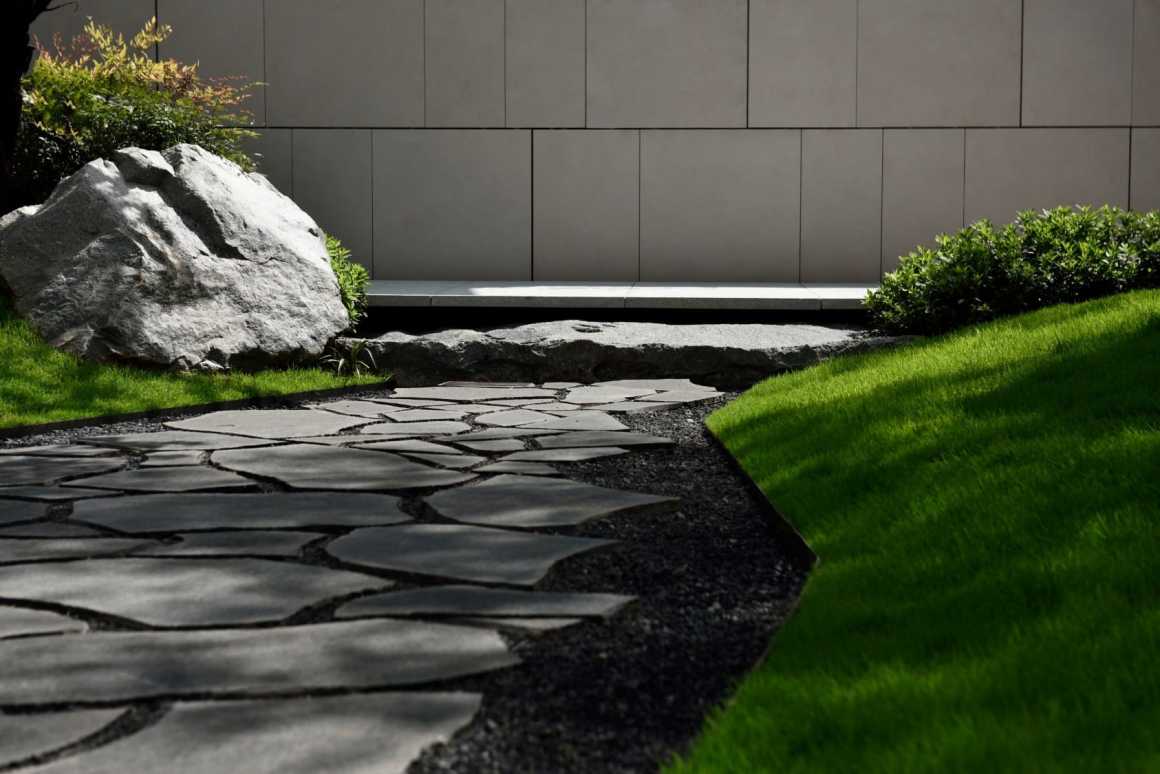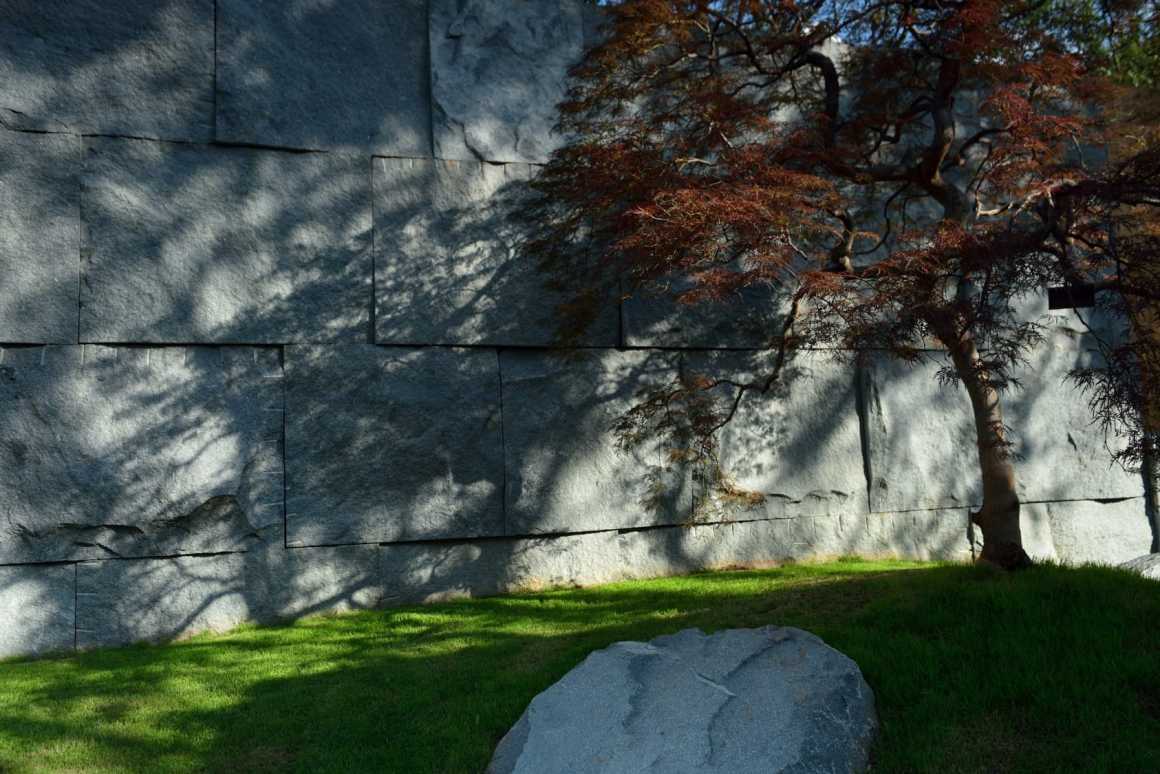 ▼幽谷 The valley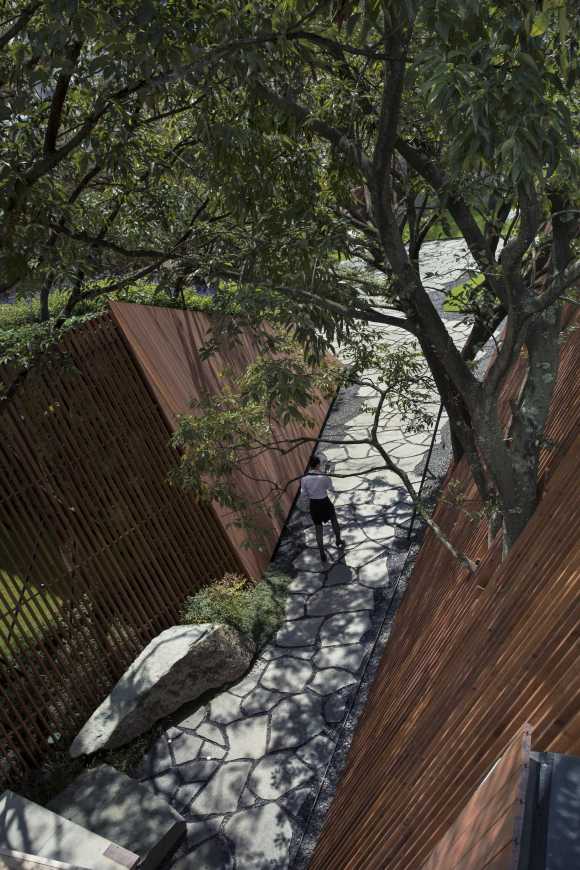 ▼垂壁悬林 The hanging forest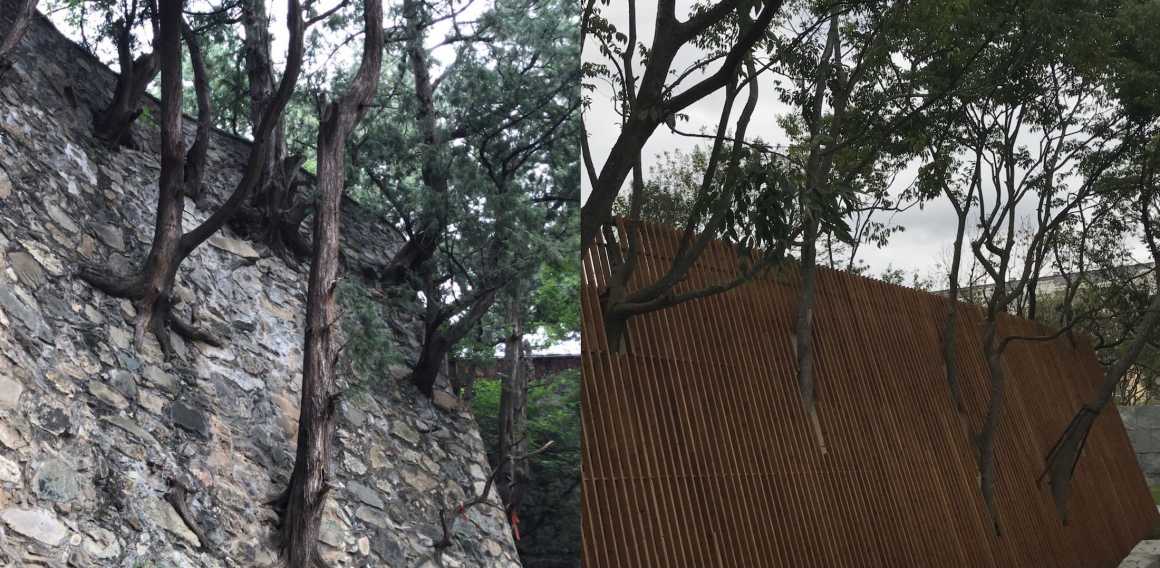 ▼涉趣-悬岛暗山 Leisure in the uspended island and dark mountain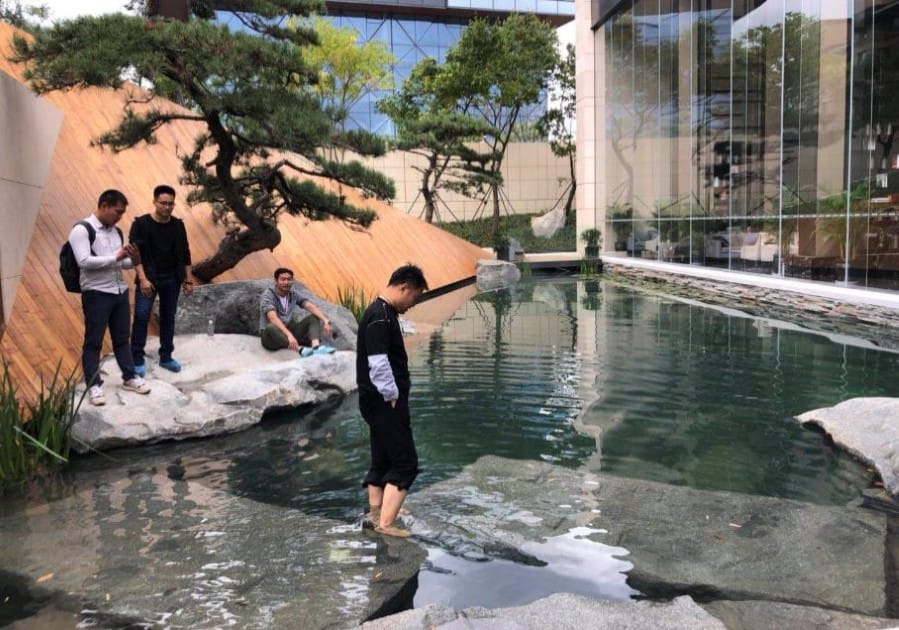 ▼室内空间  Interior design
▼项目模型  Model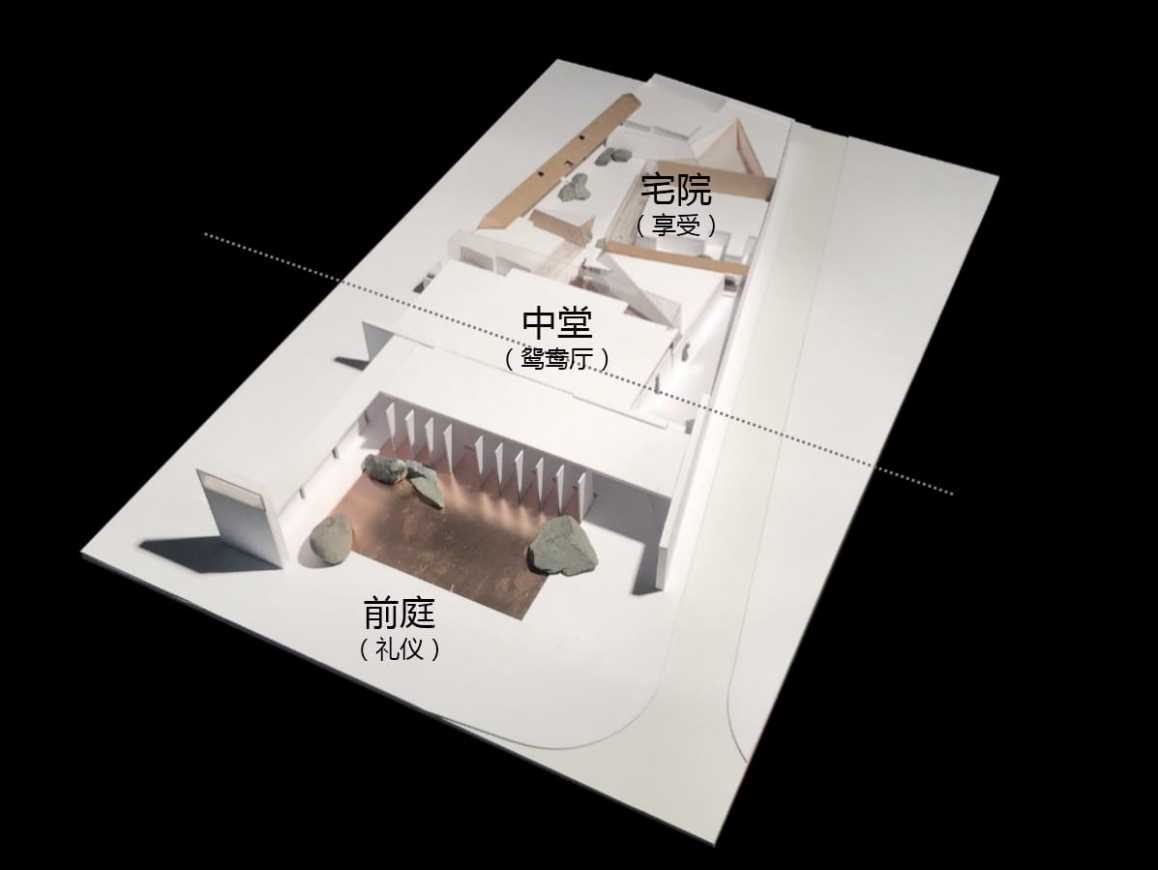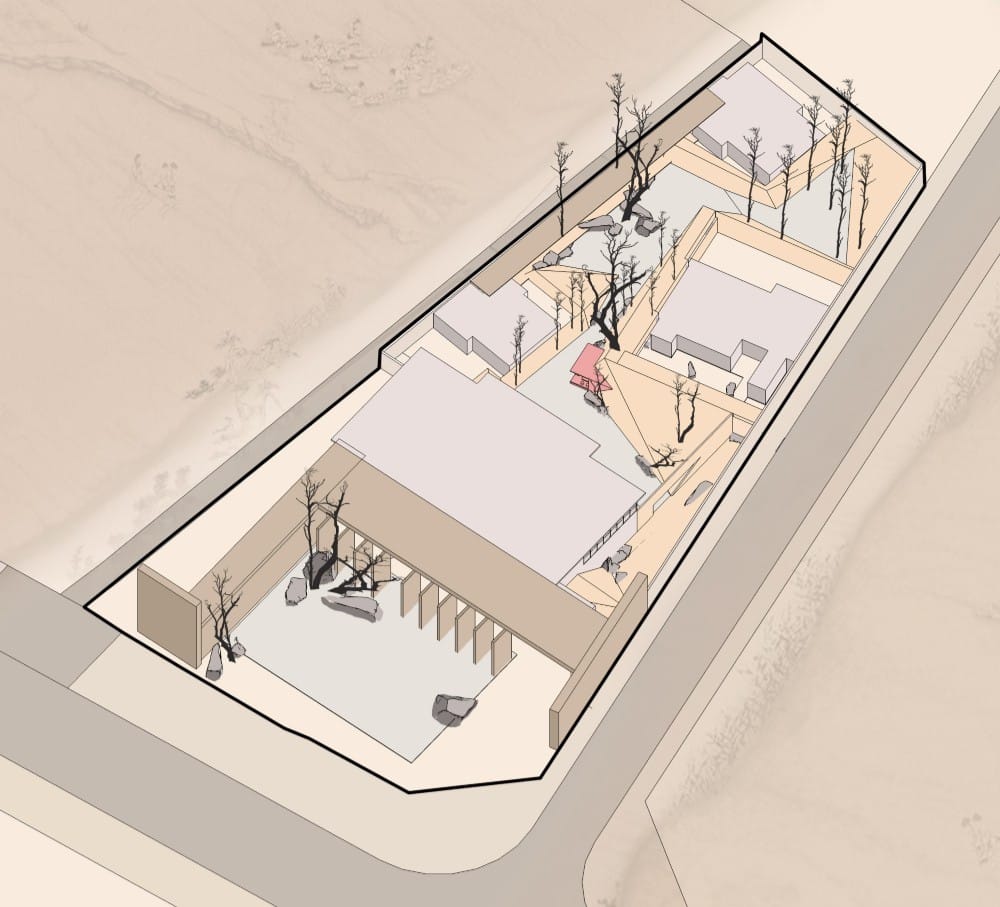 ▼施工过程  The construction process
开发商:华夏阳光地产
建筑设计:种地设计
景观设计:种地设计
室内设计:种地设计
景观工程:和润景观
项目地址:云南省昆明市西山区滇池路1068
占地面积:7600㎡
建筑面积:1543㎡
景观面积:6057㎡
设计时间:2017年8月
竣工时间:2018年8月
Cliect: HUAXIA Real Estate
Architectural design: Zhongdi Design
Landscape design: Zhongdi Design
Interior design: Zhongdi Design
Landscape engineering: he run landscape
Project location: 1068 dianchi road, Xishan district, Kunming, Yunnan province, China
Site area: 7600 ㎡
Floor area: 1543 ㎡
Landscape area, 6057 ㎡
Date: August 2017
Completion date: August 2018
项目中的材料运用 Application of materials in this project
更多 Read more about: 种地设计