本文由 BOX盒子实践景观事务所 授权mooool发表,欢迎转发,禁止以mooool编辑版本转载。
Thanks BOX for authorizing the publication of the project on mooool, Text description provided by BOX.
BOX盒子实践景观事务所: 时代天荟,位于东莞市茶山中央生活区,作为茶山首个高端住宅,项目一脉传承时代地产产品的美学基因,传递现代极简人居生活新方式,满足精致纯粹空间的气质输出,通过运用"少即是多"极具辨识度艺术符号表达,完美地诠释了时代地产对现代美学社区的新追求 。
BOX盒子实践景观事务所:Times Thriving City, Located in central living area of Cha Shan, Dong guan City, is the first high-end residential of Cha Shan, The project still inherits the aesthetic genes of the era real estate products, delivering modern minimalist living style,'less is more', highly recognizable art symbols are expressed and it perfectly interprets the new pursuit of modern estate community in times property.
"时尚而艺术,实用而简约"
"Fashion and art, practical and simple"
▼项目鸟瞰图   Aerial view of project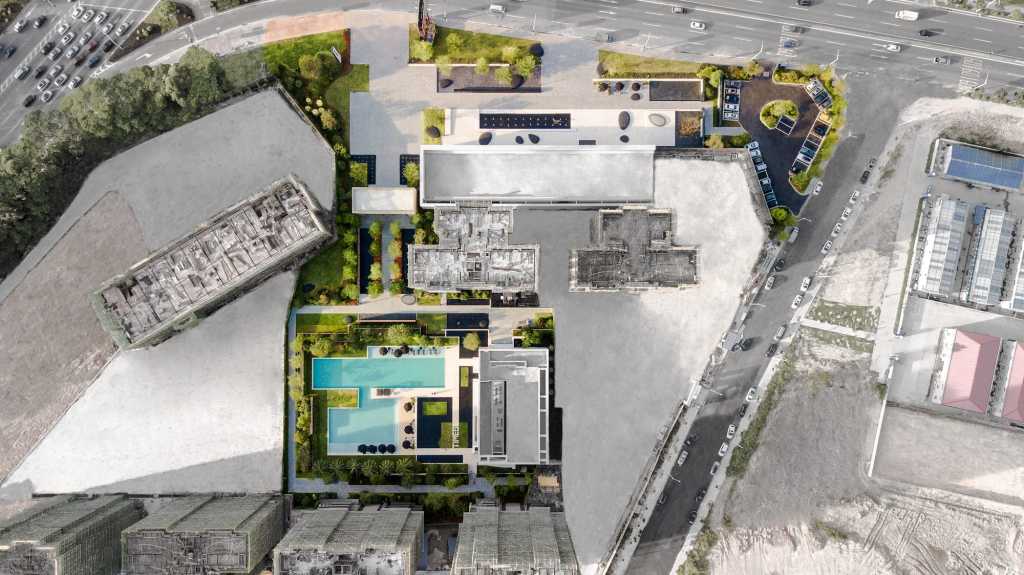 展示区流线关系从停车场、销售中心、主入口到泳池会所区域。设计回归本质、回归点线面、回归体块,真正地将建筑、景观、室内融为一体,共同营造空间的流动感,品质感和归属感,诠释全新现代主义居住风范。
The display area streamlines from the parking lot, the sales center, the main entrance, to the swimming pool area. The design of return to nature, return point. Return to the body piece,truly integrate architecture, landscape and interior, create space flow sense, sense of quality and sense of belonging, interpretation of New Modernism living style.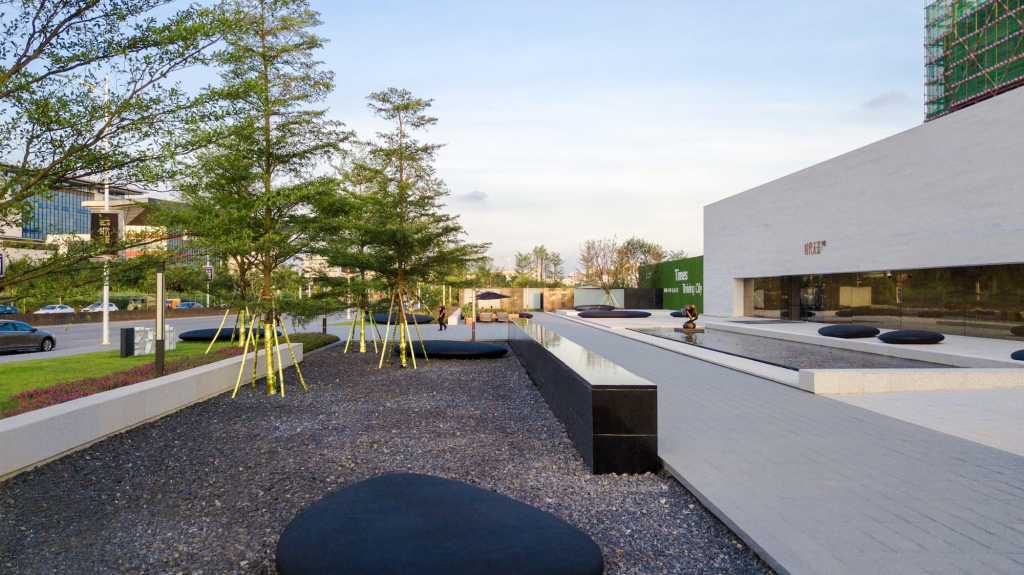 营销中心前广场作为建筑、室内空间向景观的延伸、用统一的材料来勾勒线条与体块,行走中感受阳光下明暗与光影的变化,舒朗通透。
The front square of the marketing center is an extension of the building and interior space to the landscape. The same materials are used to outline the lines and blocks. Feel the change of light and shade in the sunlight. broadness and brightness.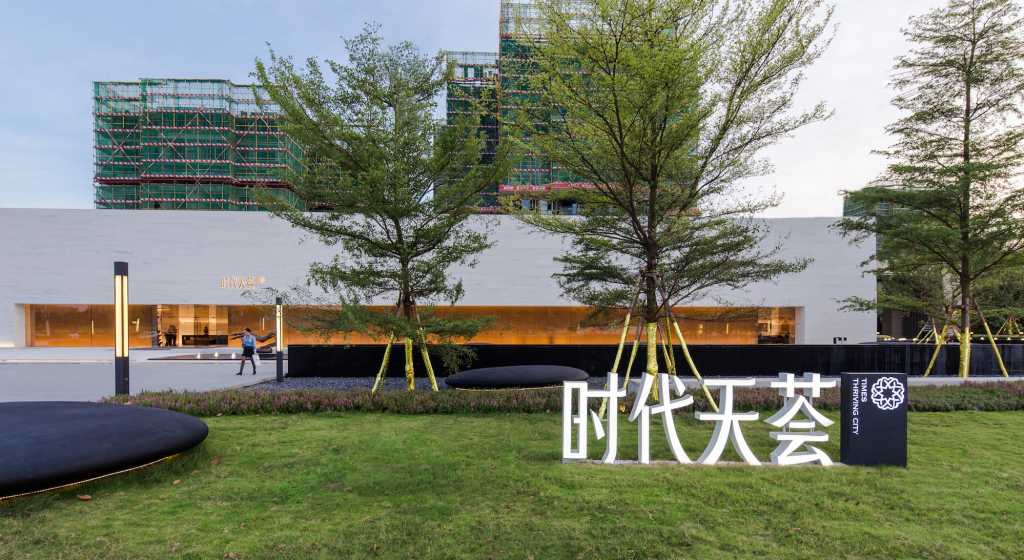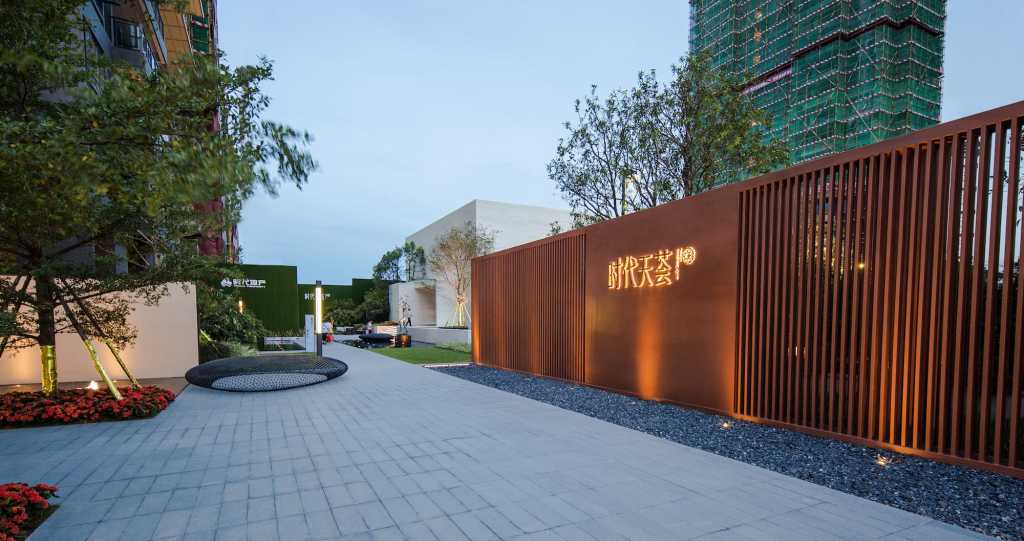 黑色巨石作为广场客厅的"家具"人性化的提供复合功能空间,看似随意放置,确实恰到好处的美。
Black stones serve as "furniture "for the square living room. Humanized provide compound functional space, Seemingly random placement is just the right beauty.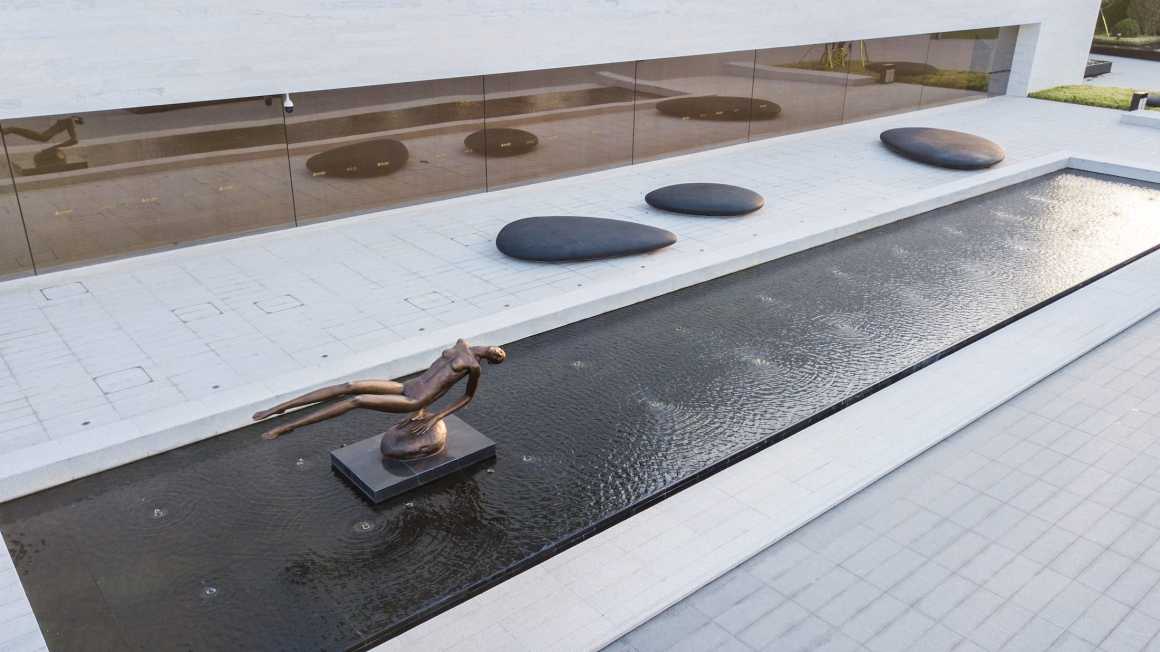 白色背景下植物、光影、材料、比例的细腻体现与交融。
In the white background, plant, light shadow, material, proportion of the exquisite embodiment and blend.
泳池区域为一脉相承的白色材质表达,会所交汇连接庭院和泳池区,动与静,使体验动线极具灵动和趣味性,丰富而纯粹,碰撞出耐人寻味的空间体验感。
The pool area is all made up of white material, The clubhouse meets the courtyard and pool area. Mobile and Immobile, Make the experience line extremely flexible and interesting, Rich and pure, Create an intriguing spatial experience.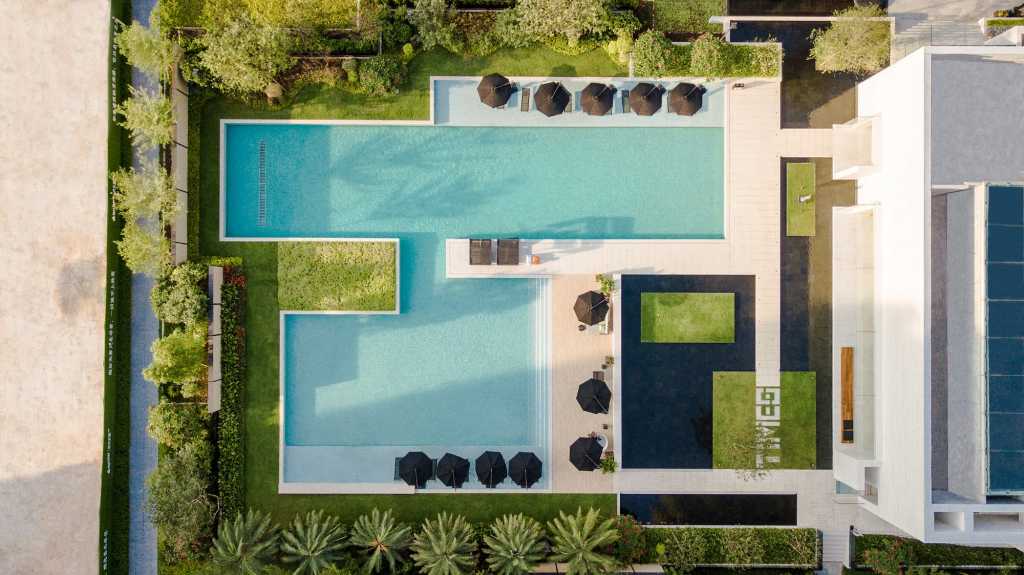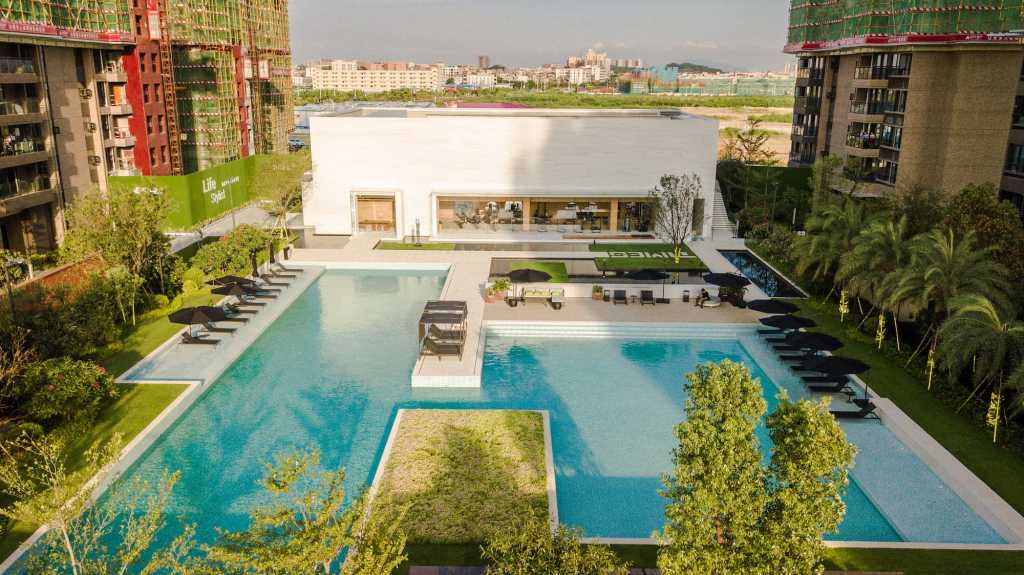 ▼几何式泳池  Swimming pool
▼后场空间  Back yard space
当草地、水面、铺装互相交合,碰撞出丰富的质感,带来更细腻的视觉体验。光影的谋划与草木相得益彰,白天树影斑驳,简洁的轮廓,却苛求细部,纯粹、雅致。
When the grass, water, and pavement merge, Create a rich texture and bring more exquisite visual experience. The design of the light shadow is just as good as the plants, the mottled shadows, concise outline, but demanding details, pure and elegant.
▼总平面图  Master plan
项目业主:时代中国
竣工时间:2017年
设计团队:BOX盒子实践景观事务所
摄影师:罗志宗
位置:东莞茶山
面积:45000㎡
Client: Times China
Complete Date: 2017
Design Team: Box Studio
Photographer: Zhizong Luo
Location: Dongguan,China
Area: 45000㎡
更多 Read more about:BOX盒子实践景观事务所