本文由 繁玺视觉建筑摄影 授权mooool发表,欢迎转发,禁止以mooool编辑版本转载。
Thanks FANCY IMAGES for authorizing the publication of the project on mooool. Photos provided by FANCY IMAGES.
繁玺视觉:该项目位于浙江余姚鹿亭乡,由度向建筑设计。
FANCY IMAGES: The project is located in Yuyao, Zhejian Province, China. Designed by MONOARCHI.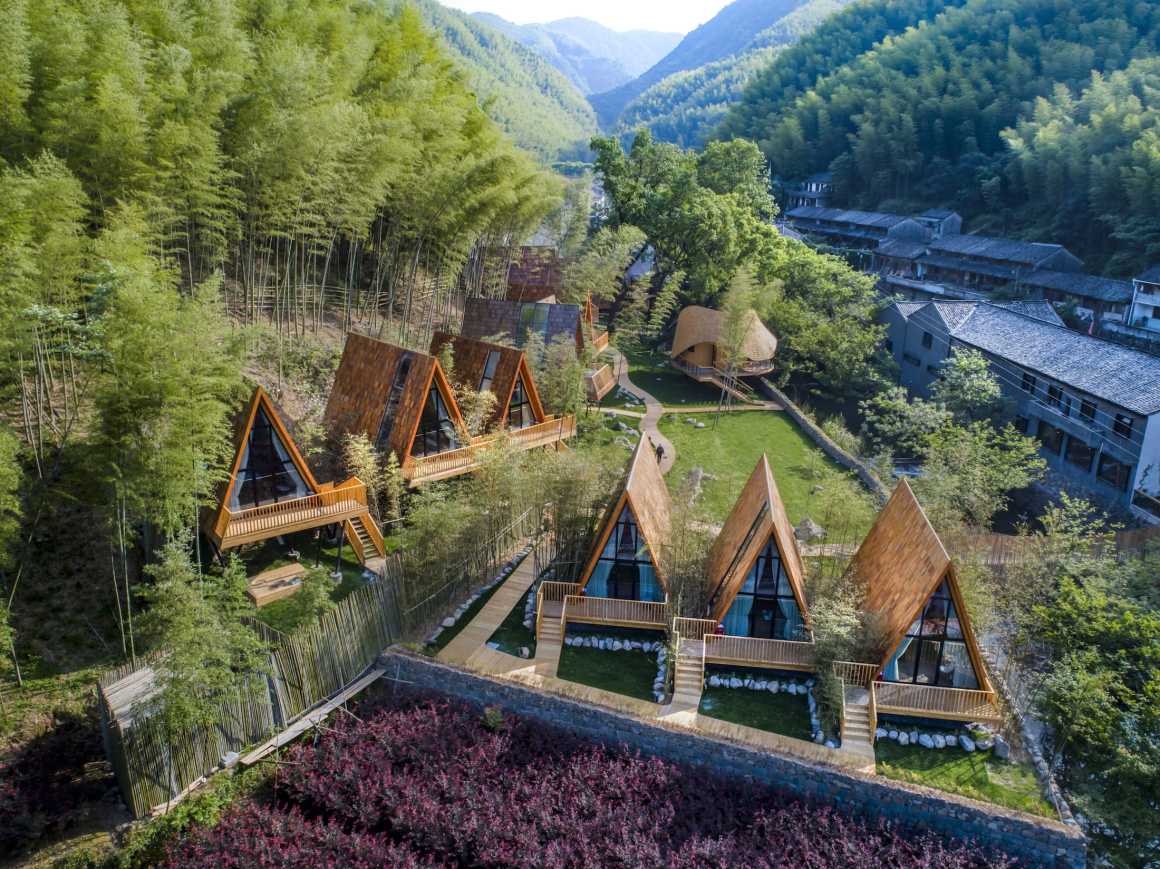 树蛙部落坐落在余姚鹿亭乡中村,它融入这片生长在自然山脉下的传统村落里。若隐若现的山路蜿蜒而上,气势磅礴的水脉逶迤而下,上游还有遮天蔽日的森林。
Located in the Zhongcun village of Luting township, Yuyao, the Treewow Tribe is part of a traditional village that grows in the natural mountains. There are looming mountain road winding up, majestic veins meandering down, and a canopy of forest on upstream.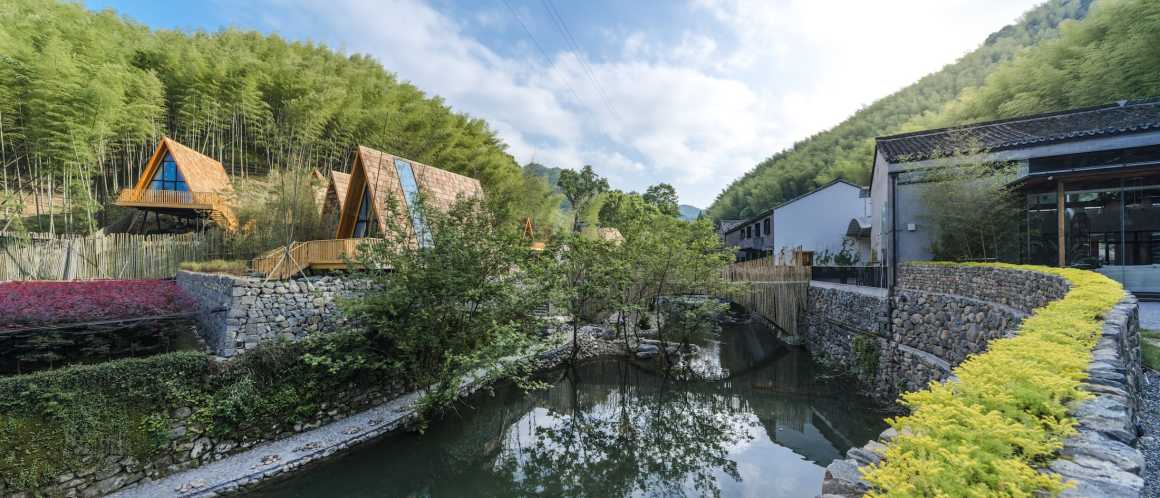 树蛙部落颠覆传统民宿的单一形态,将树屋、船屋、帐篷营地等多种形态的民宿产品,放到不同的生态环境中,期望达到完美融合的状态,循着"树蛙"的自然特性,所到之处,都是生态零污染之地,民宿本身跟环境融为一体,互利共生 "。
The Treewow Tribe subverts the single form of the traditional home lodges, putting various forms of home lodges products such as tree houses, boat houses, tent camps and the like into different ecological environments, hoping to achieve a state of perfect integration, and following the natural characteristics of "Treewow", wherever it goes, it is a place of zero ecological pollution, and the home lodges themselves are integrated with the environment and mutually beneficial symbiosis ".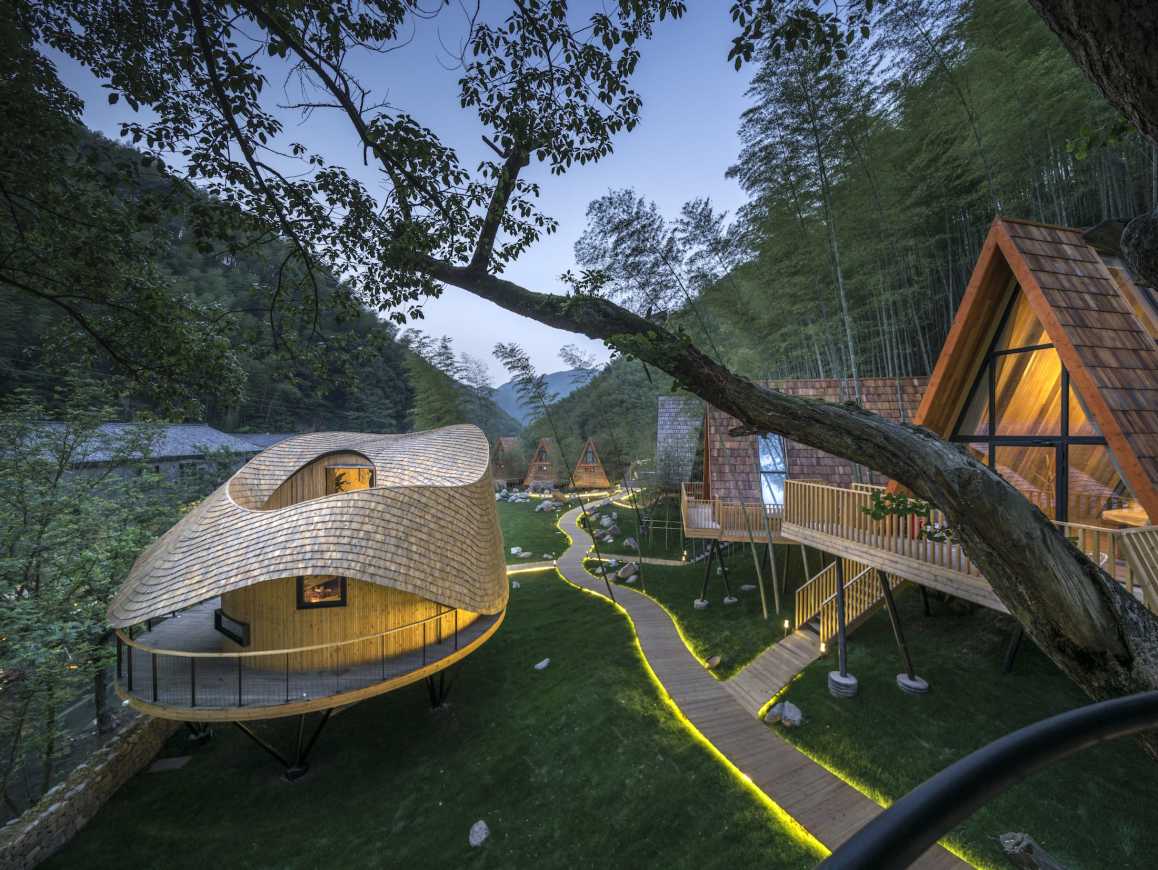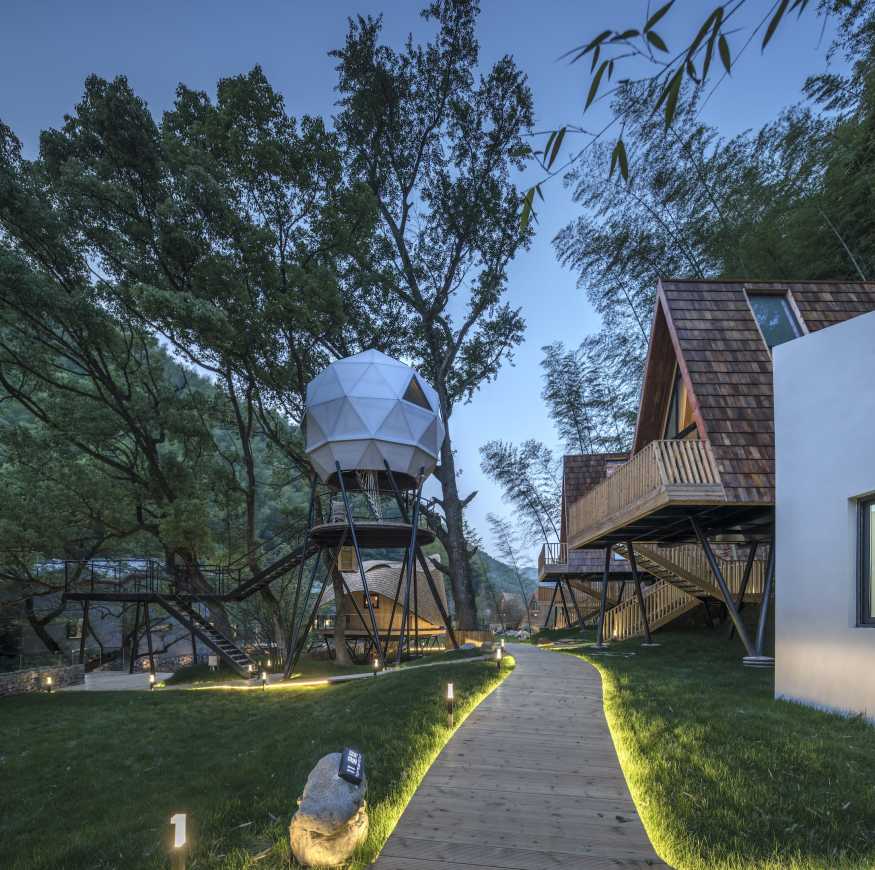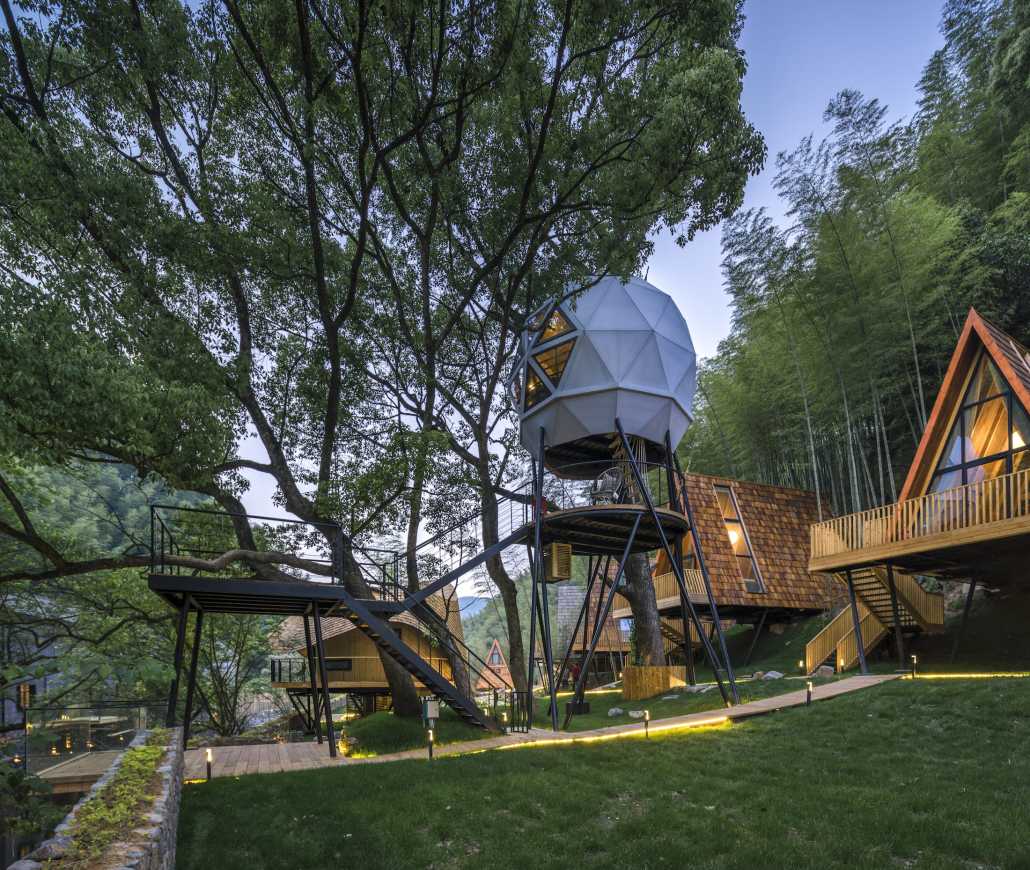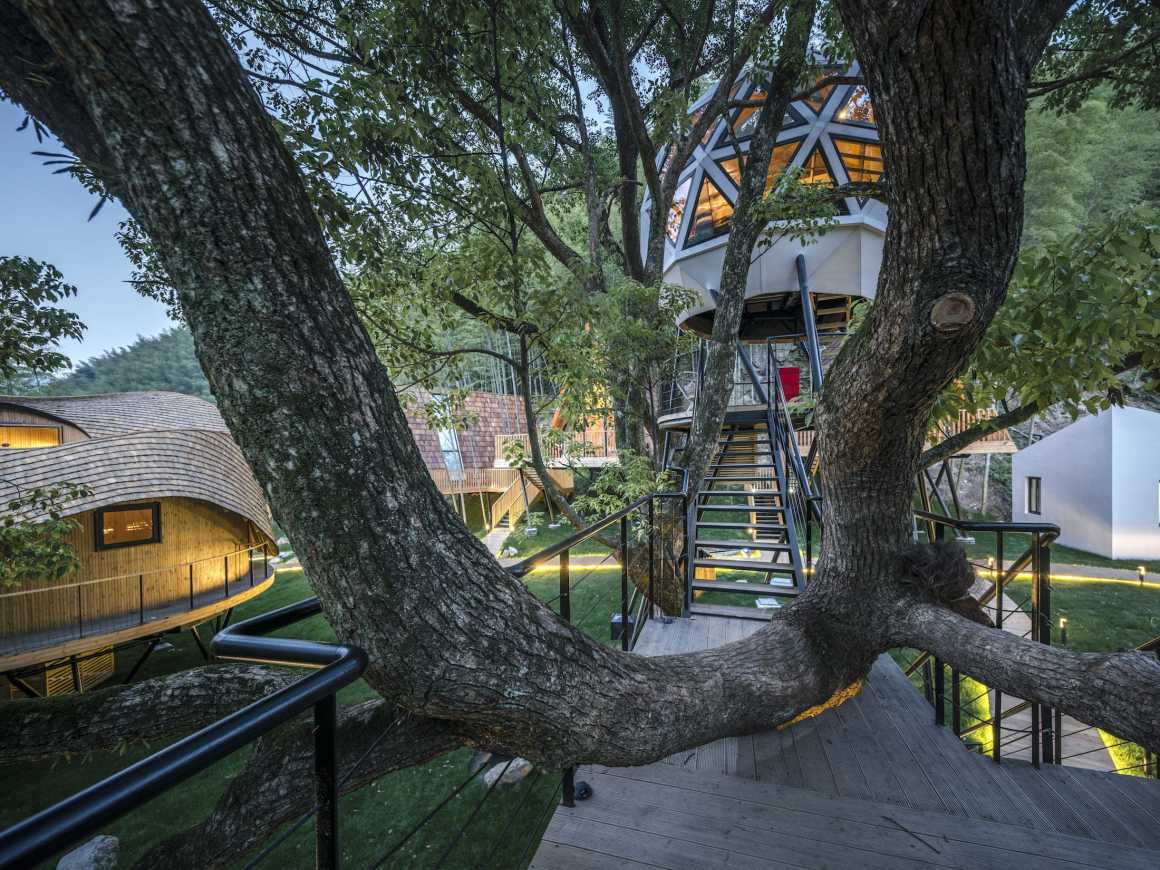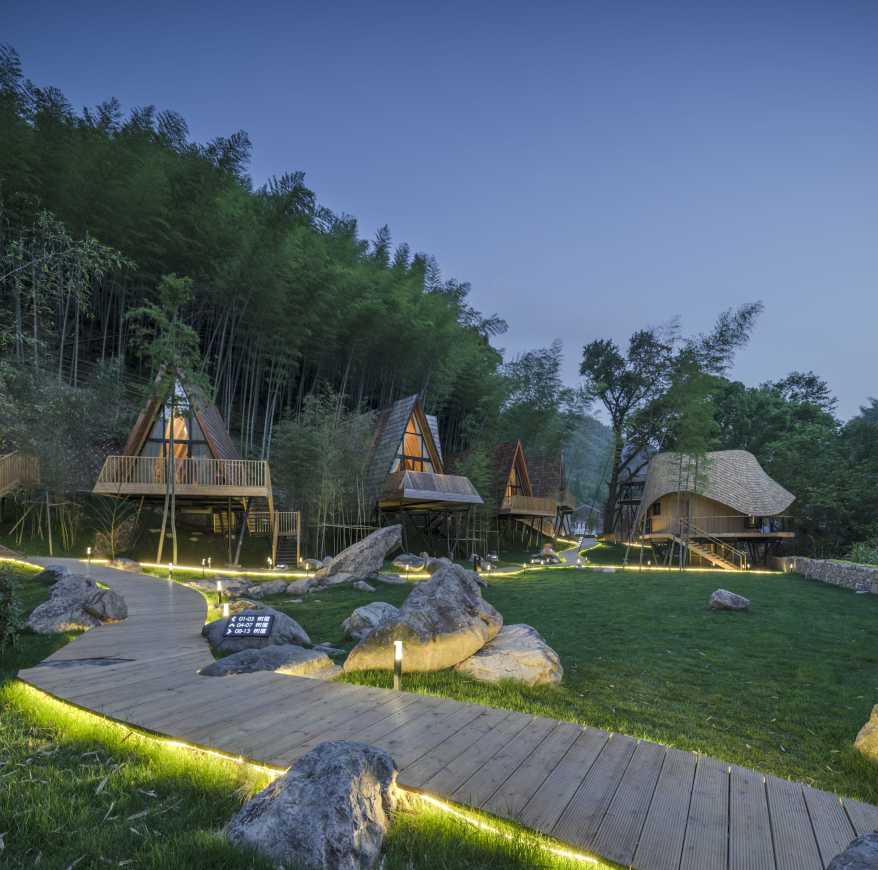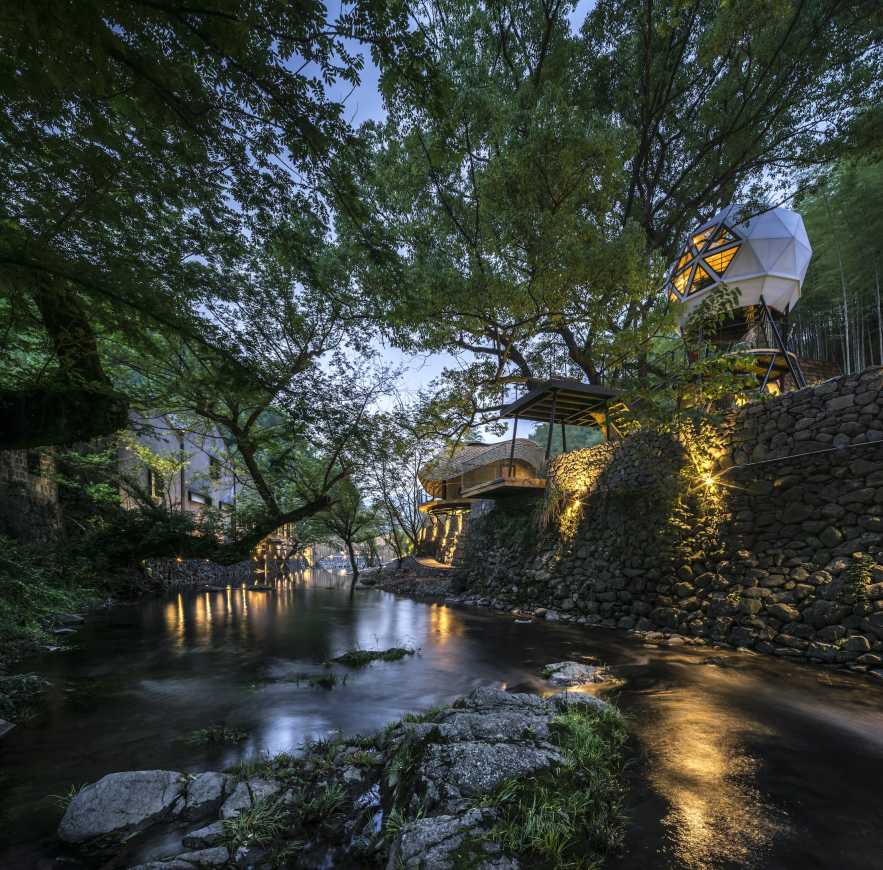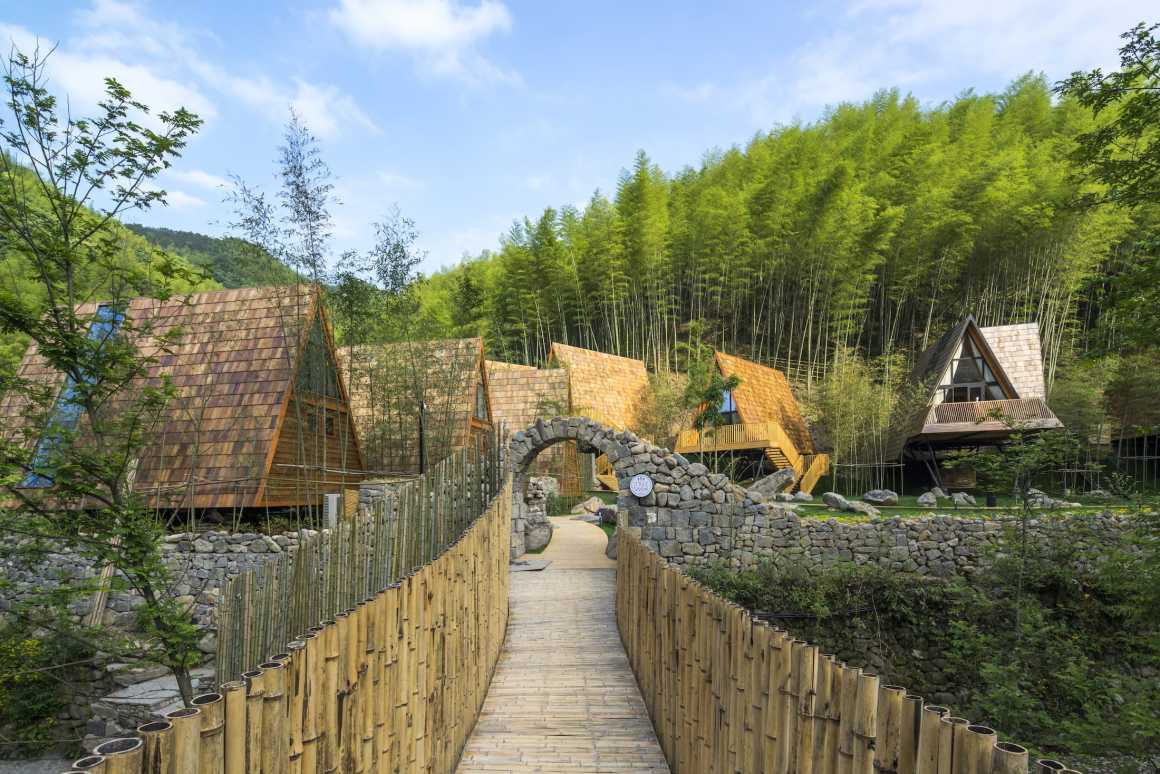 项目名称:乡伴余姚树蛙部落
地点:浙江省余姚市鹿亭乡中村
总建筑面积:900平方米
竣工时间:2018.04
设计公司:Monoarchi度向建筑
业主单位:乡伴文旅
摄影:繁玺视觉建筑摄影
Project name: Treewow Tribe
Location: Zhongcun, Luting township, Yuyao city, Zhejiang province, China
GFA: 900 square meters
Completion: 2018.04
Design firm: MONOARCHI
Client: township companion culture travel
Photography: FANCY IMAGES
更多 Read more about: 繁玺视觉 FANCY IMAGES