该项目增强了热带高原区的地理位置和自然环境的体验。对元素和材料的体贴,强调了网站的性质和特点,以及适应性强的功能设施增加了访问者的体验。
The project enhances the experience of the Trollstigen plateau's location and nature. Thoughtfulness regarding elements and materials underscore the site's nature and character, and well-adapted, functional facilities augment the visitor experience.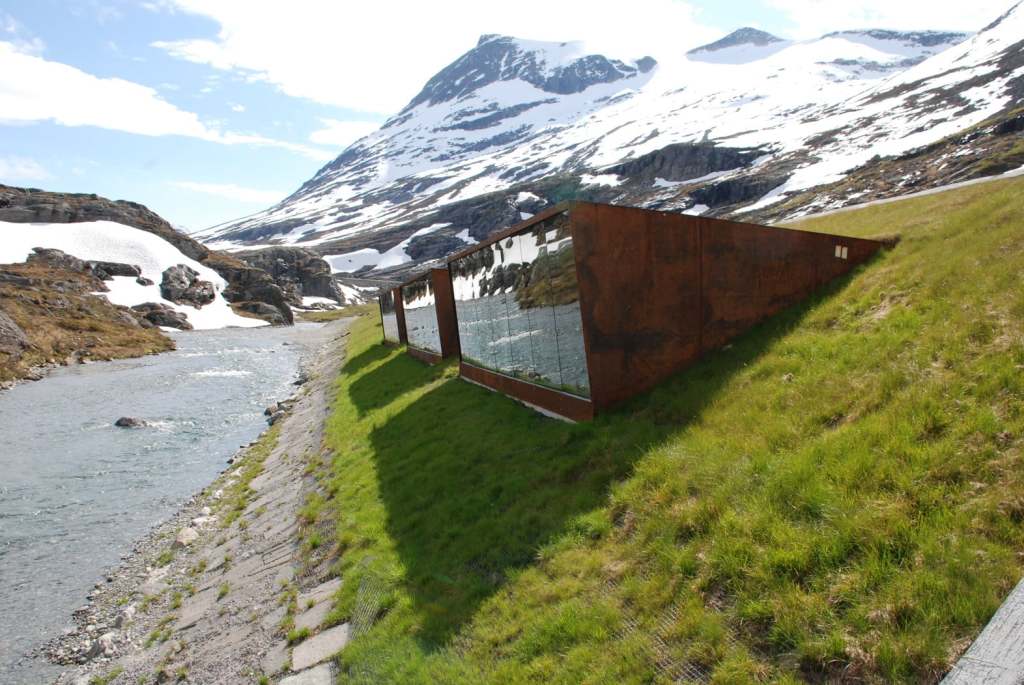 建筑的特点是规划区域和自然景观之间清晰而精确的过渡。通过水作为一种动态元素的概念——从雪到流水,再到落水,再到岩石作为一种静态元素,这个项目创造了一系列的介词关系,描述并放大了场地独特的空间性。
The building is characterized by a clear and precise transition between the planning area and the natural landscape. Through the concept of water as a dynamic element – from snow to running water, then to falling water, then to rock as a static element, this project has created a series of prepositional relationships, describing and enlarging the unique spatiality of the site.