本文由 archiplanstudio 授权mooool发表,欢迎转发,禁止以mooool编辑版本转载。
Thanks archiplanstudio for authorizing the publication of the project on mooool, Text description provided by archiplanstudio.
archiplanstudio:项目位于意大利古城曼托瓦的联合国教科文组织遗产地区,旨在通过构建轻型结构来彰显该地区最有价值的景观和遗迹。
archiplanstudio: The overall project involves the construction of light structures designed to signal and identify the most valuable landscape and archaeological sites of the Unesco site of Castellaro Lagusello in the province of Mantova.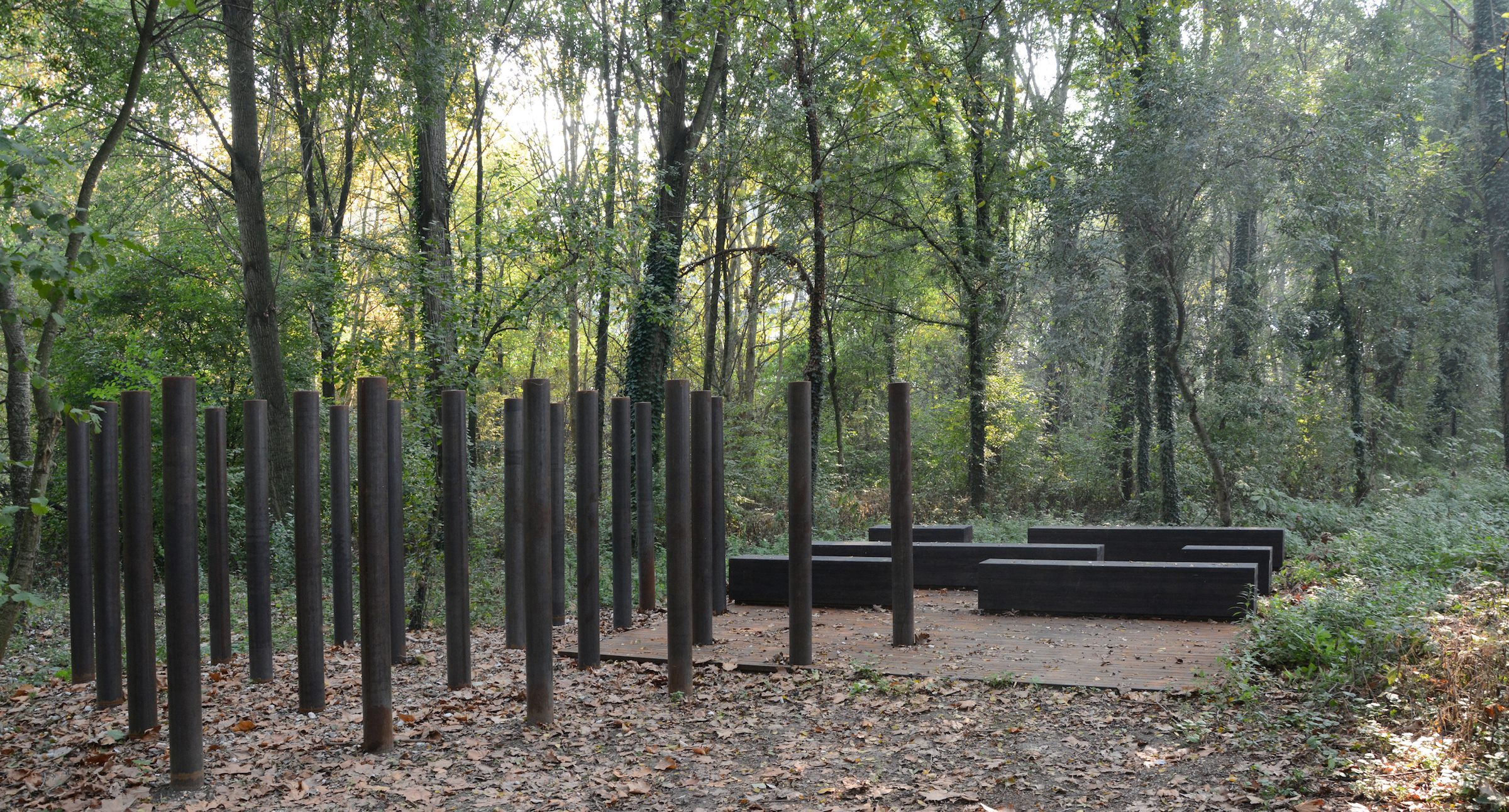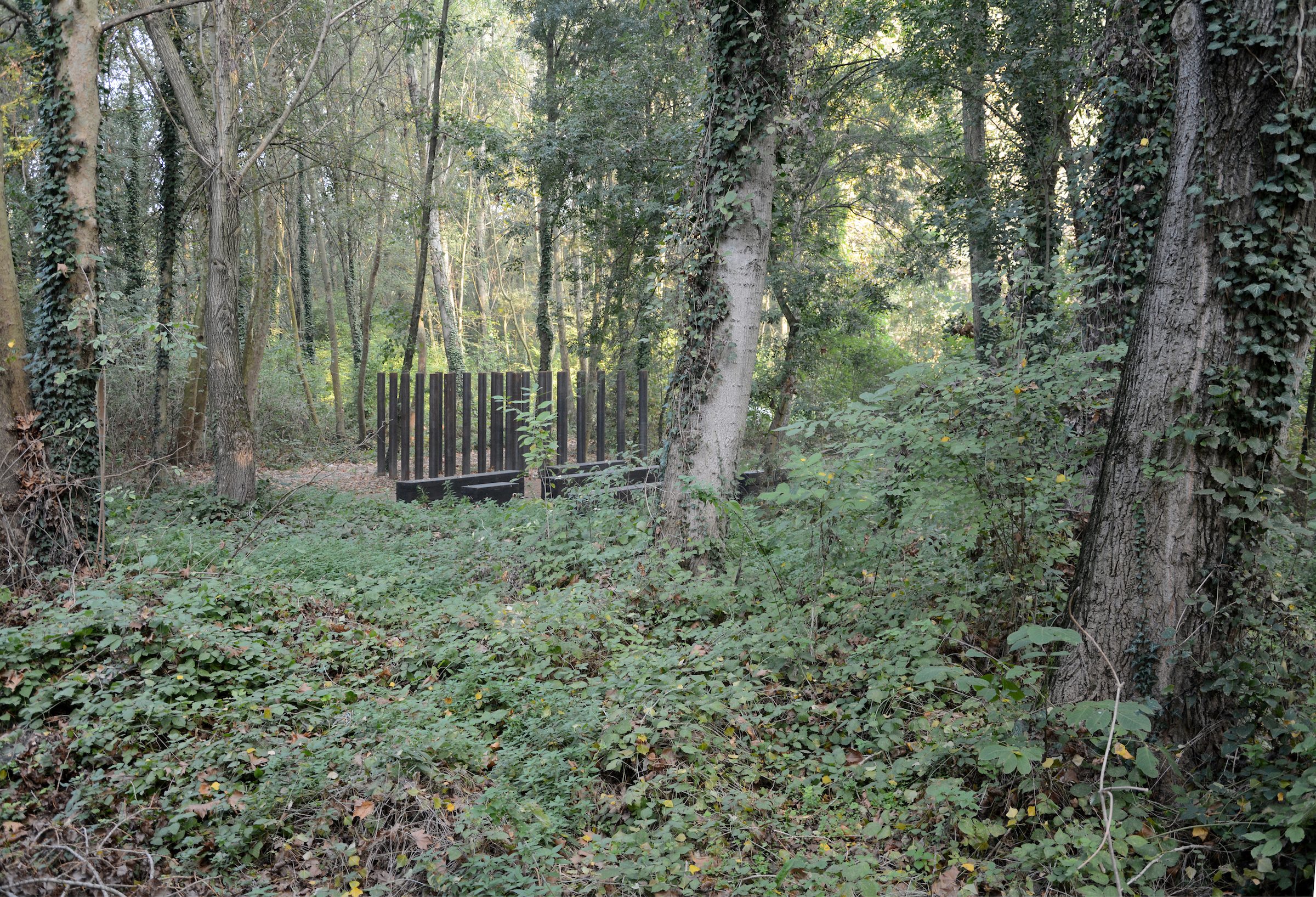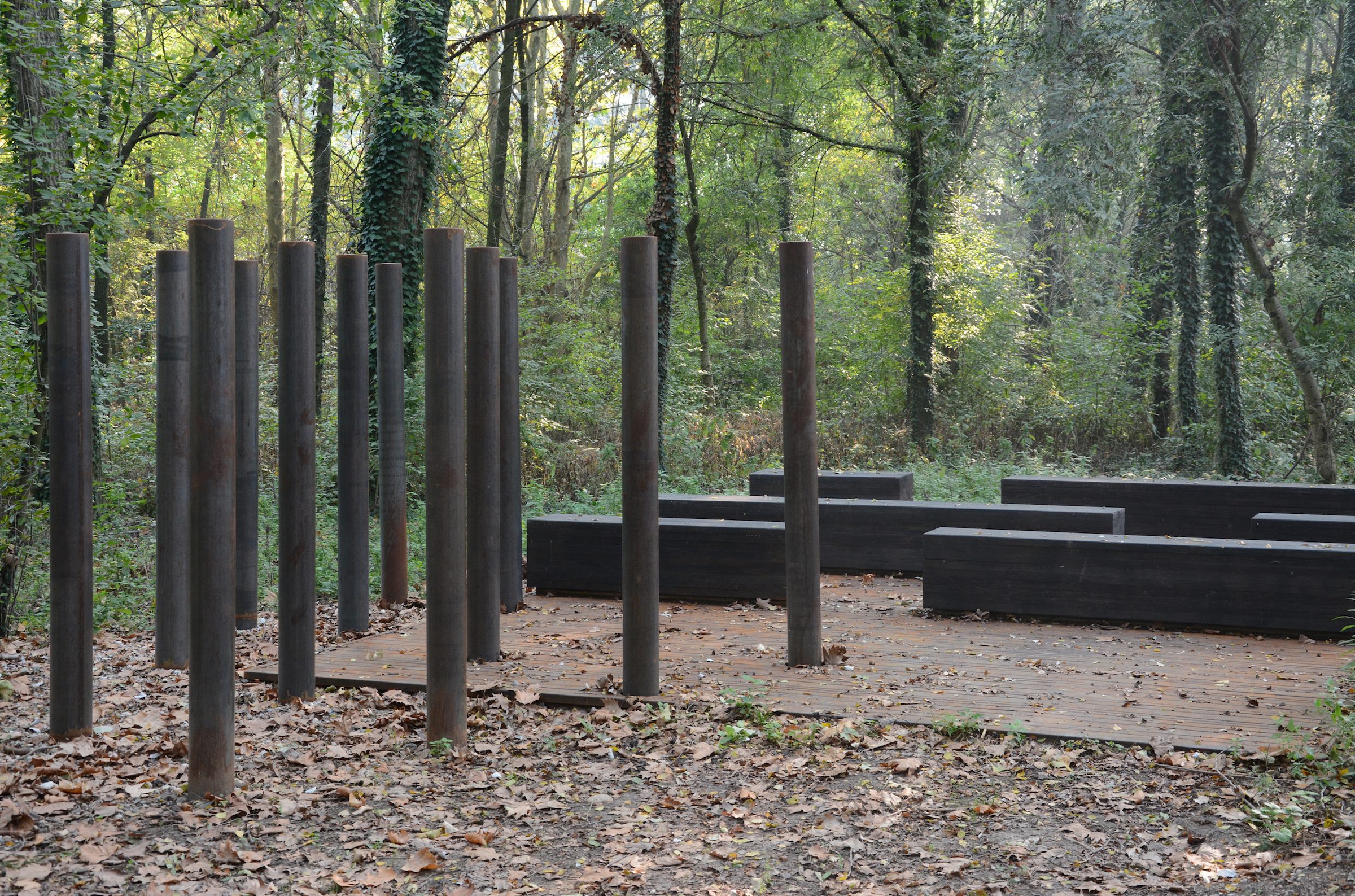 这些小型构筑在橡树林的映衬下,呈现出冰碛景观结构元素的几何形态;树桩树干与其他区域一起唤醒了湖上住房遗址的建筑结构,并在发现旧时安置点的路线上标记出相关的信息点。
This small architecture, in particular, assumes the geometry of the structural elements of the morainic landscape in the context inserted in an oak forest; the piles / trees evoke the architectural structures of the palafittes site and, with the rest area, mark this information point on the route that discovered the territories once characterized by prehistoric settlements.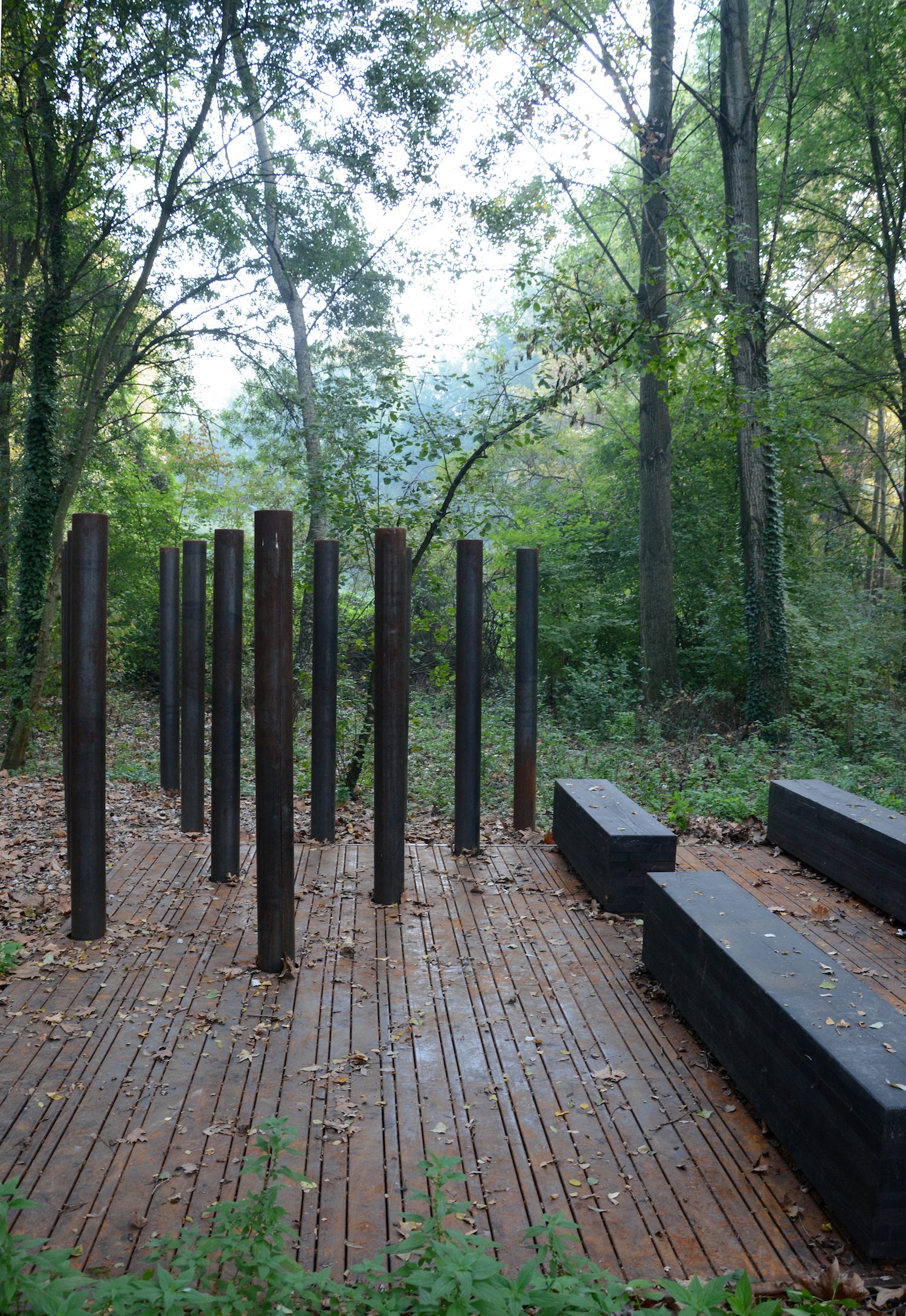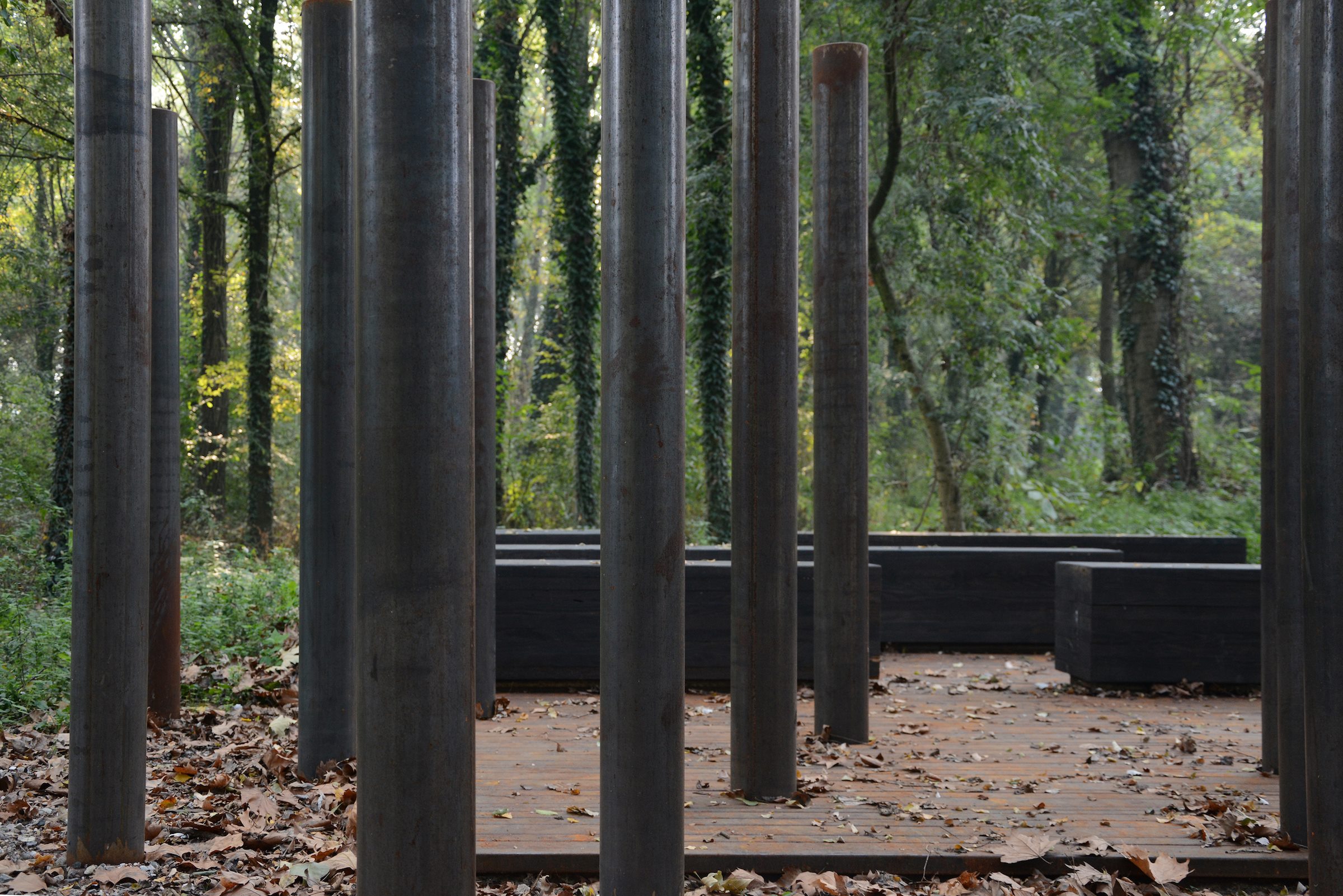 协调的色彩嵌入构筑所用的材料,与景观融为一体,耐候钢和黑色木材与林下植物的颜色相互交融,从地面上浮现出来。
Architectural structures are designed to be integrate into the landscape through an accurate colour insertion of the materials that are used; the corten steel and the blackened wood mix with the colours of the undergrowth emerging with balance from the ground.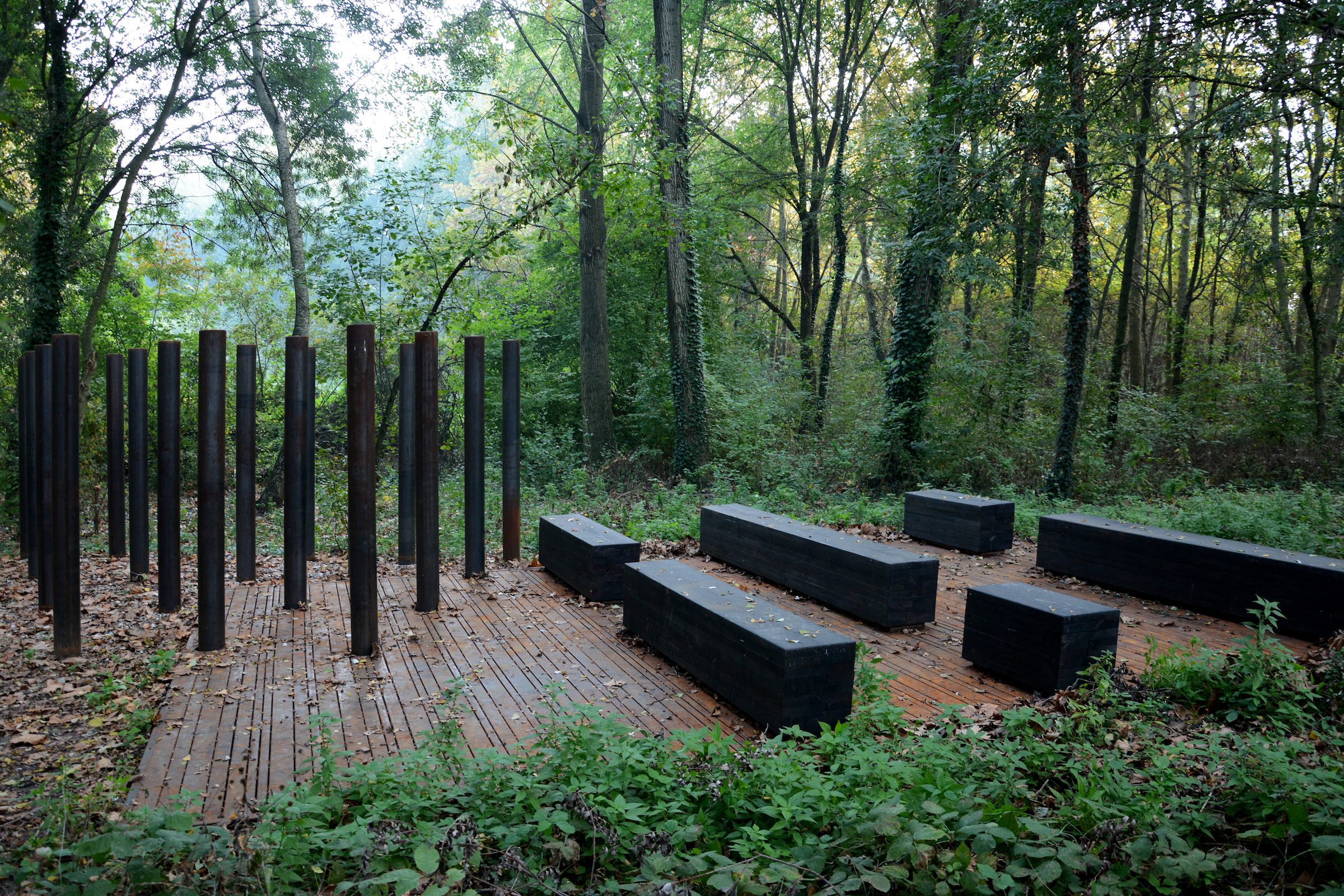 ▼剖面图 Section
▼平面图 Plan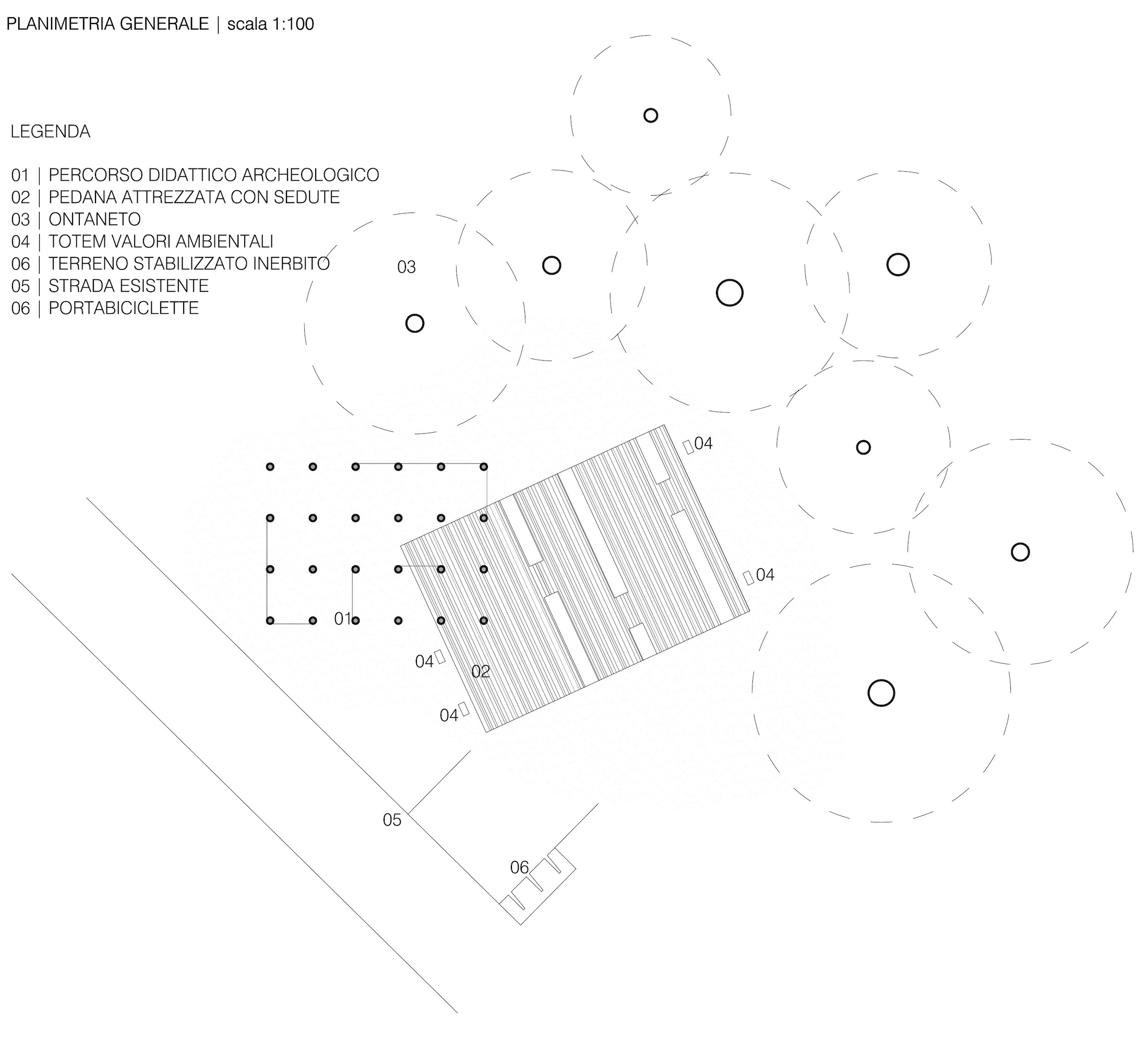 项目地点:意大利曼托瓦
景观设计:Archiplanstudio
客户:曼托瓦市政府
合作者:Jacopo Rettondini e Christian Tezza Architetti con Alessia Valenti
设计建设时间:2015-2017
成本:100.000,00欧
图片来源:archiplanstudio
Project/Intervention: Valorizzazione del Sito Palafitticolo di Castellaro Lagusello, Monzambaano
Location: Borgo di Castellaro Lagusello, Monzambano (Mantova)
Landscape Designers: Archiplanstudio – Stefano Gonri Silvestrini e Diego Cisi Architetti
Client: Amministrazione Comunale di Monzambano
Collaborators: Jacopo Rettondini e Christian Tezza Architetti con Alessia Valenti
Timeline: 2015-2017
Cost: 100.000,00 euro
Photo credit: archiplanstudio
更多 Read more about:archiplanstudio