本文由 STGK 授权mooool发表,欢迎转发,禁止以mooool编辑版本转载。
Thanks STGK for authorizing the publication of the project on mooool, Text description provided by STGK.
STGK:海南nobinos建在因老化而搬迁的市政厅旧址上,这一多功能图书馆配套设施为当地社区提供了一个聚会的场所,打造了一个终身学习和儿童看护的空间。STGK公司受邀承担了该公共设施的景观设计。
STGK:Kainan nobinos is a multi-function facility built on the grounds of the old city hall which relocated due to aging. It is a multi-function facility with a library as the main feature, it also provides a place for the local community to gather, as well as offering lifelong learning support and childcare support. We have undertaken the landscape design for the facility.
▽场地俯视  Overlooking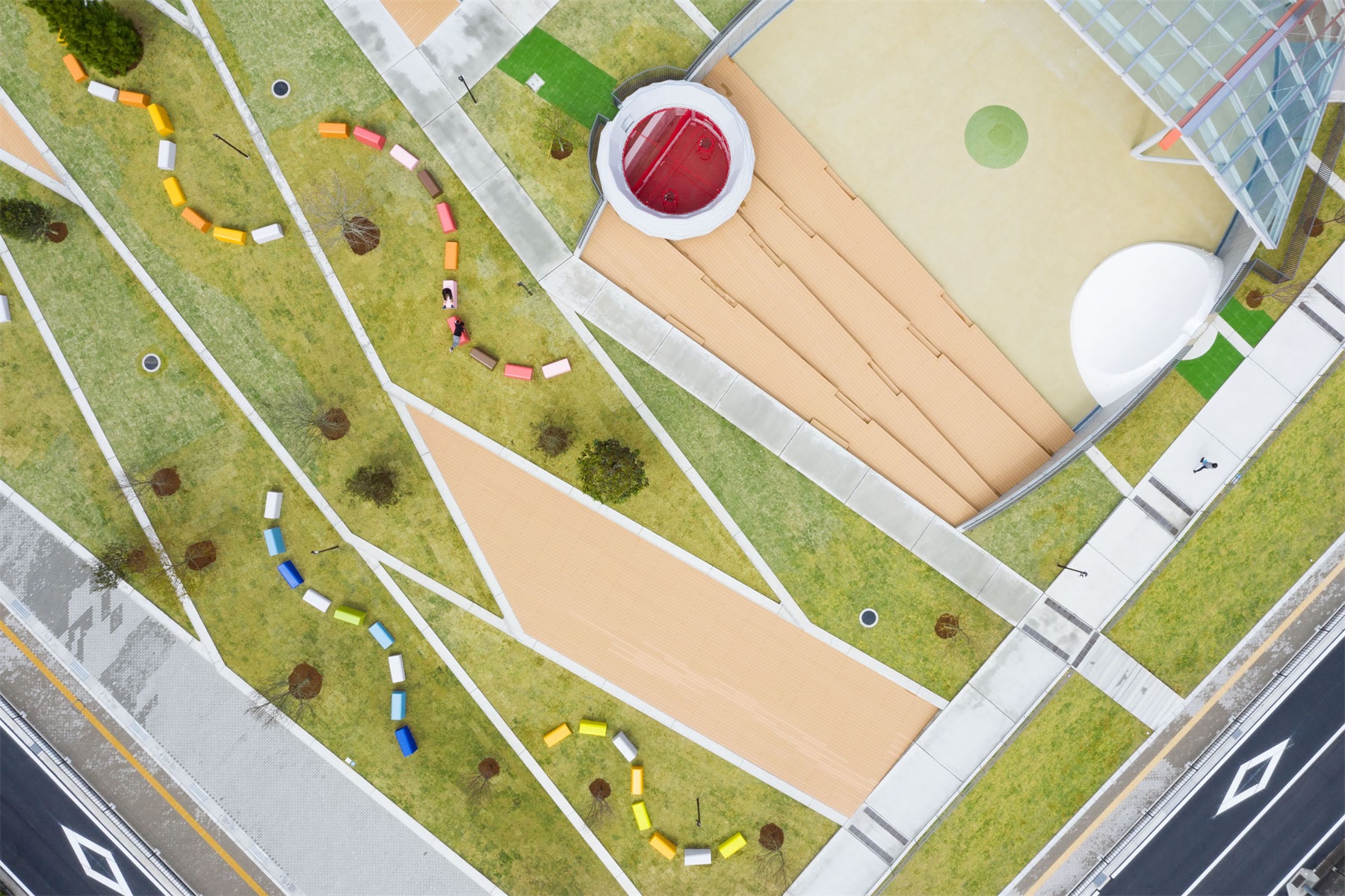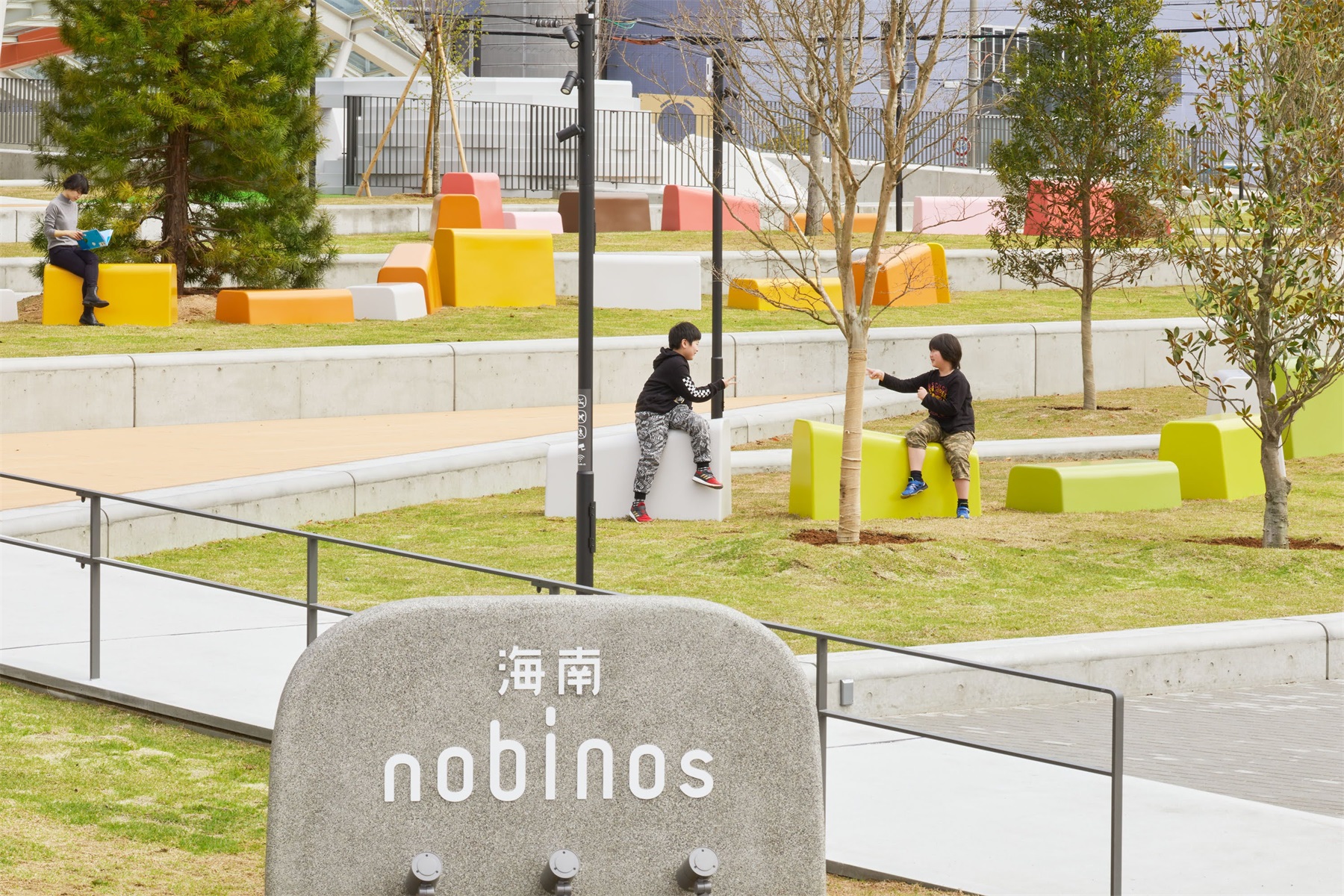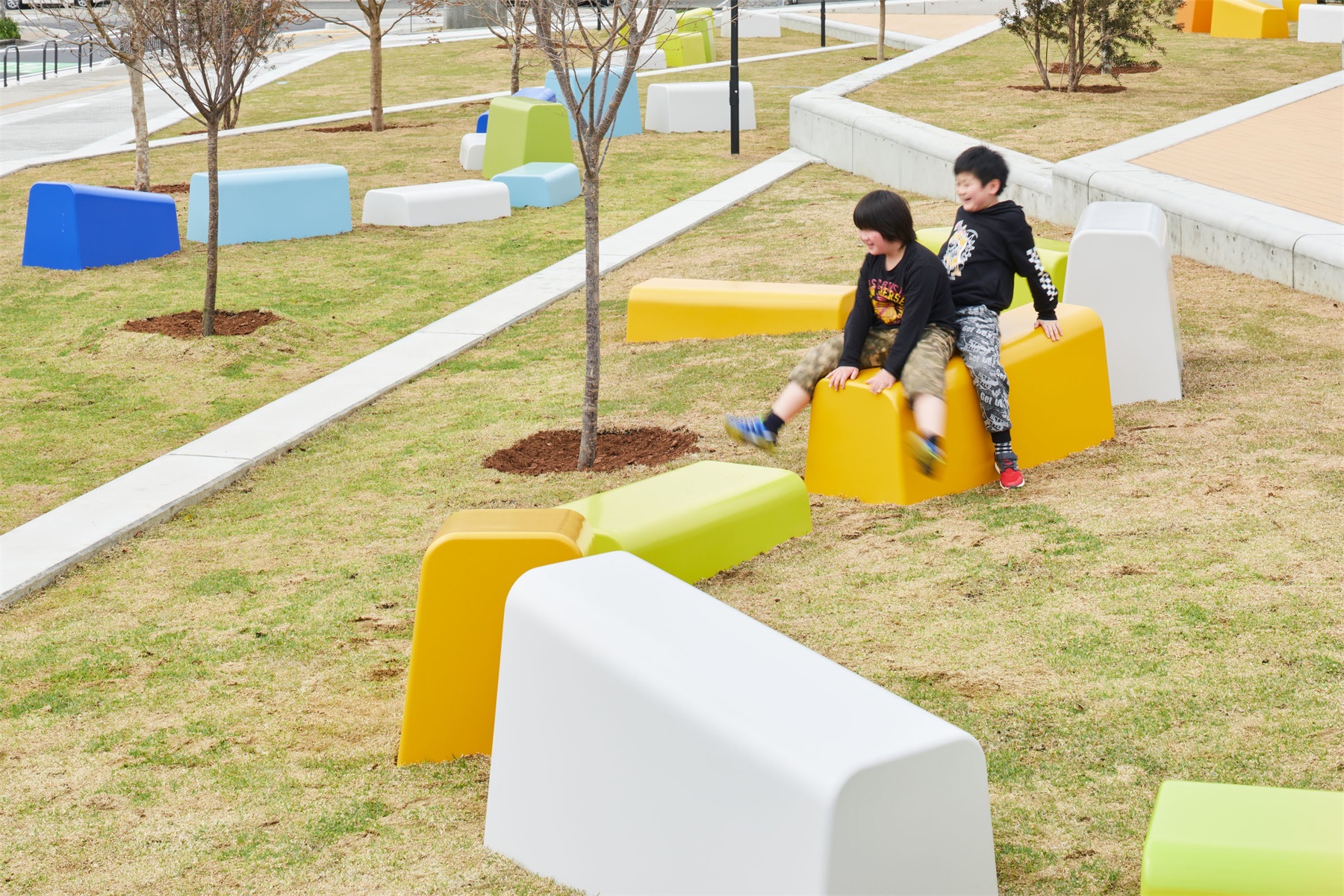 图书馆入口位于二层楼的位置,底层则是停车场,这形成了一个高差为4米的较大斜坡,将外部空间和图书馆入口相连。这样的地形使图书馆区域如同一座守护城市的山丘,同时它也能被城市回望,呼应了项目"城市守望"的概念,也旨在创造一个能承载丰富日常活动的空间。
The entrance to the building is located on what would be considered as the second floor, with a parking lot on the ground floor. This creates a vast slope with a height difference of four meters connecting the outside to the entrance. With the concept of a hill that watches over the city and also watched over by the city, we aimed to create a space to nurture rich everyday activities.
▽场地鸟瞰 Aerial view of the site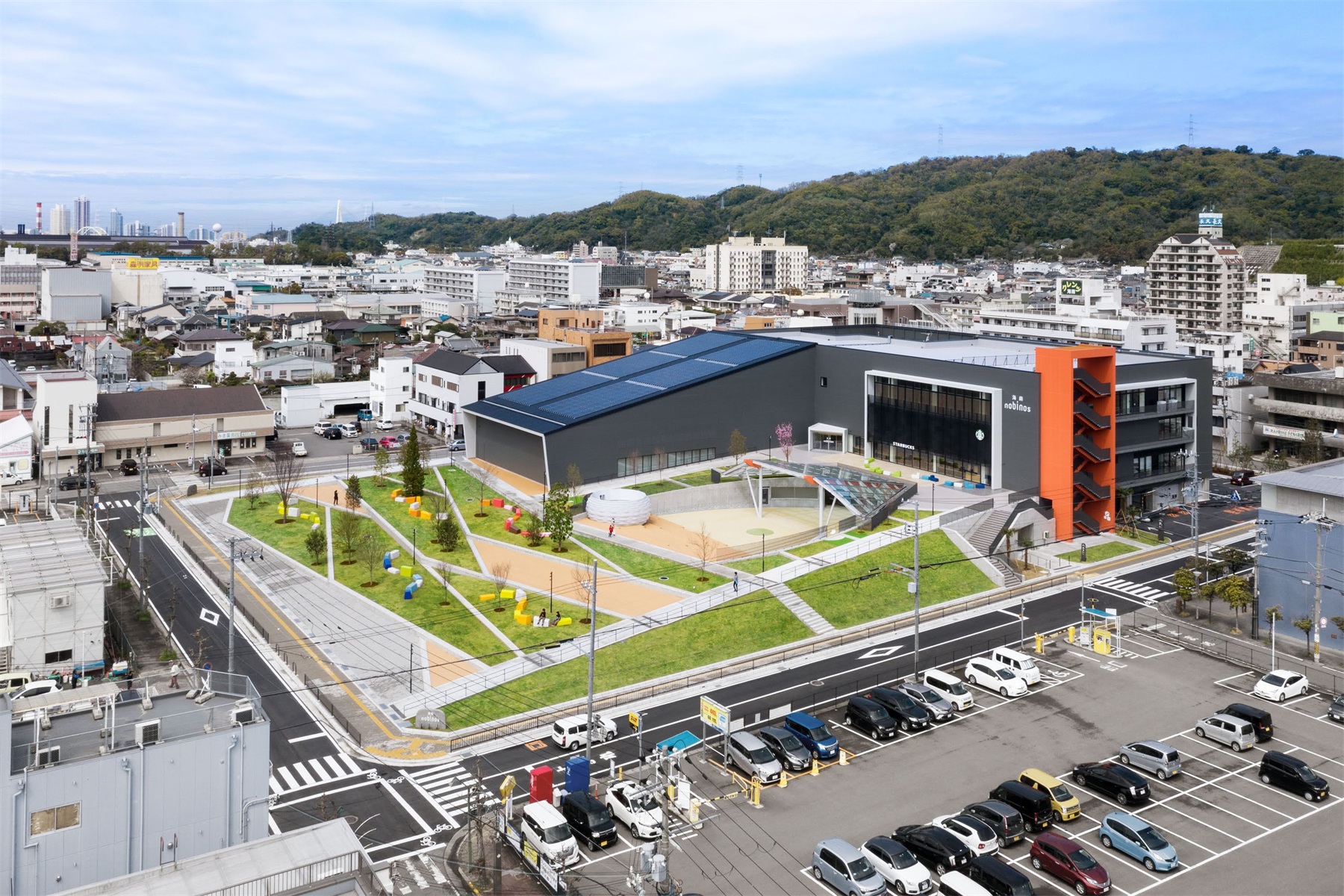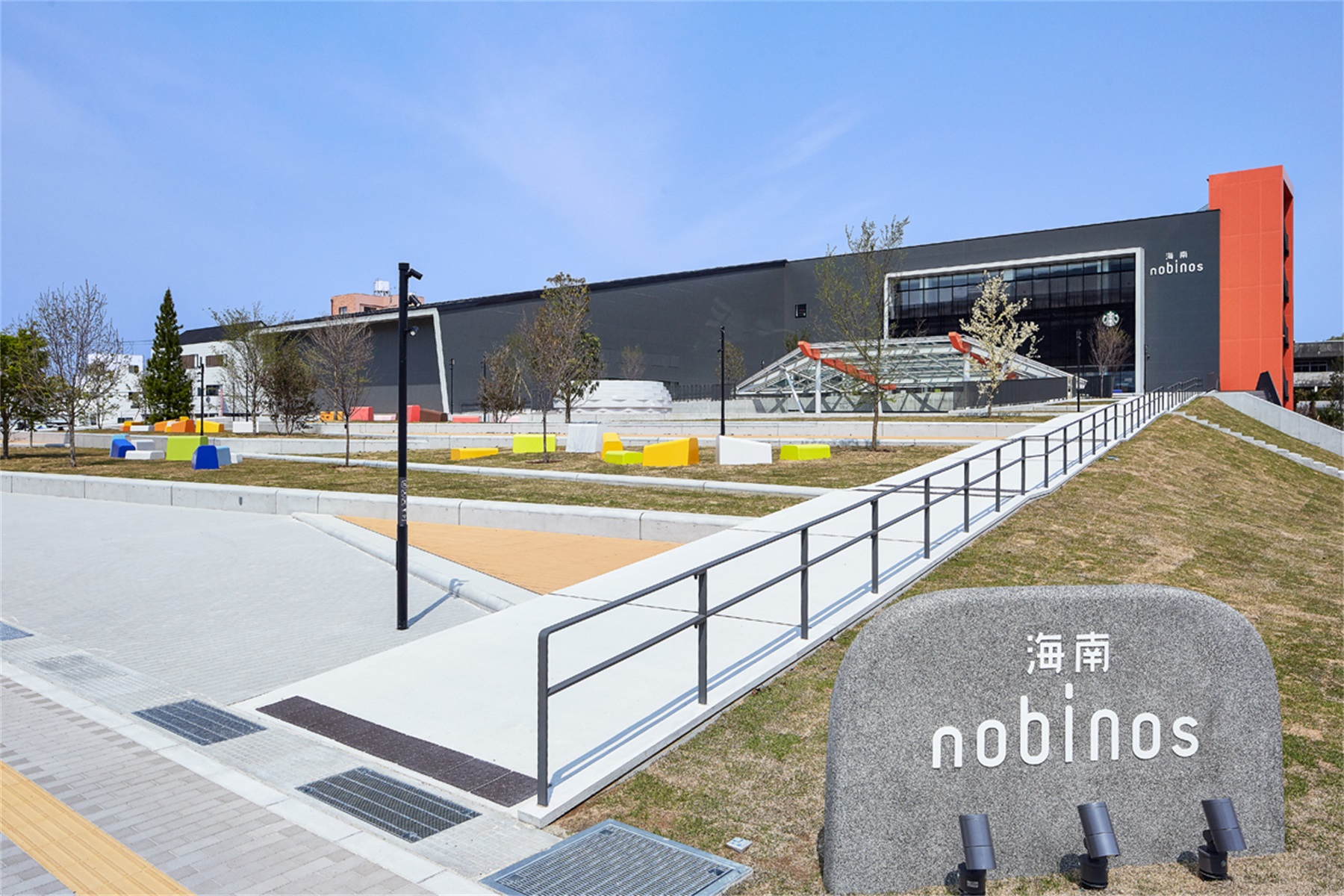 斜坡覆盖着草坪,被划分为大小不一的梯形区域,树荫、台阶和家具等简单的元素能适应各种活动需求。散落在斜坡上的家具设施就如同代表"海南色彩"的色卡,这些色彩柔和渐变的设施与导视标志以及室内设计一起,赋予了该场地个性化的特征。
The slope is covered entirely with grass, and structured in the form of a terraced rice field with segmented areas of different sizes. They feature simple elements such as tree shades, steps, and pieces of furniture in order to accommodate a variety of activities. The furniture scattered on the slope resemble color cards that represent "the colors of Kainan", and they are designed to enhance the identity of the facility together with the signage and interior design.
▽草坪上散落的家具设施  Furnitures scattered on the lawn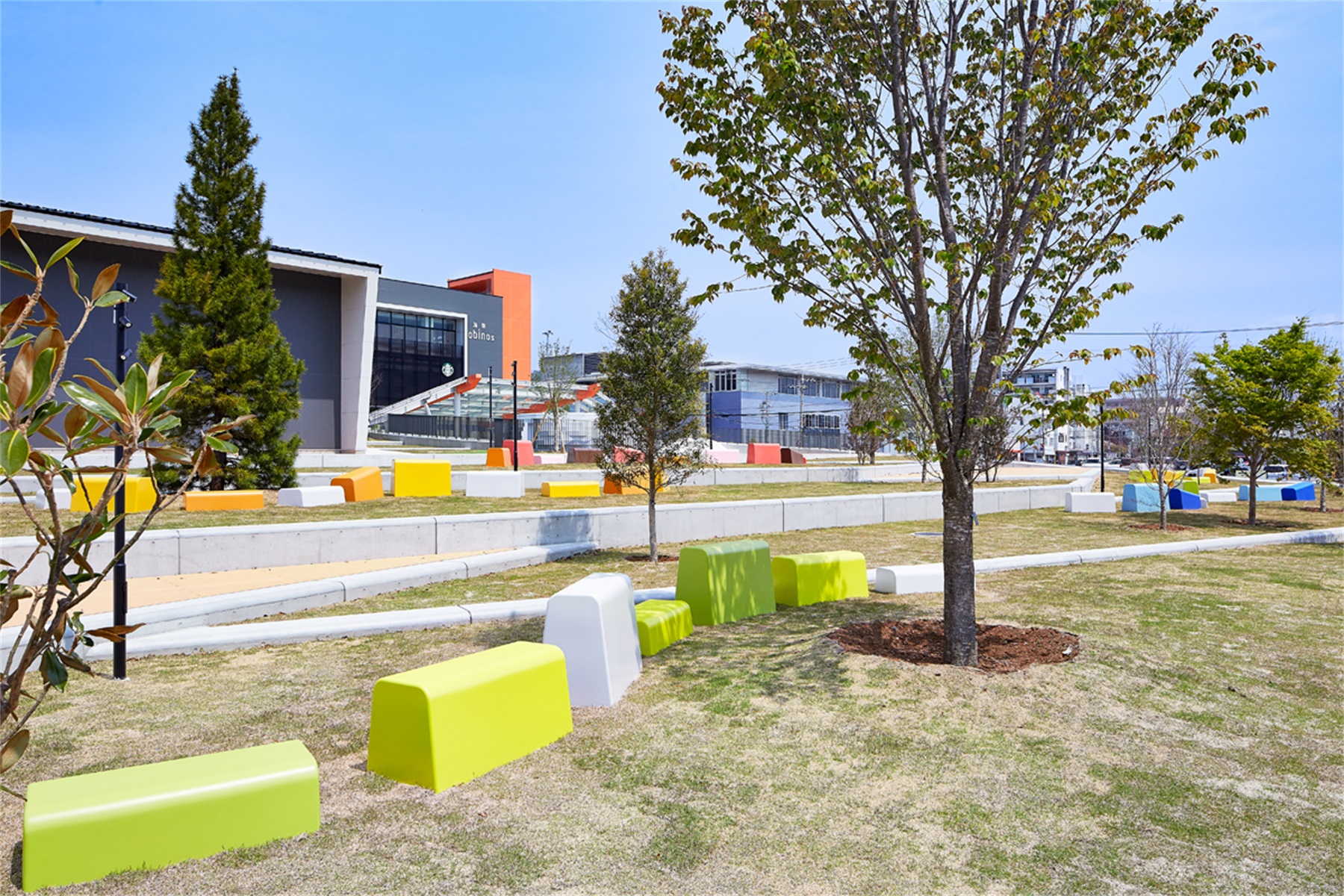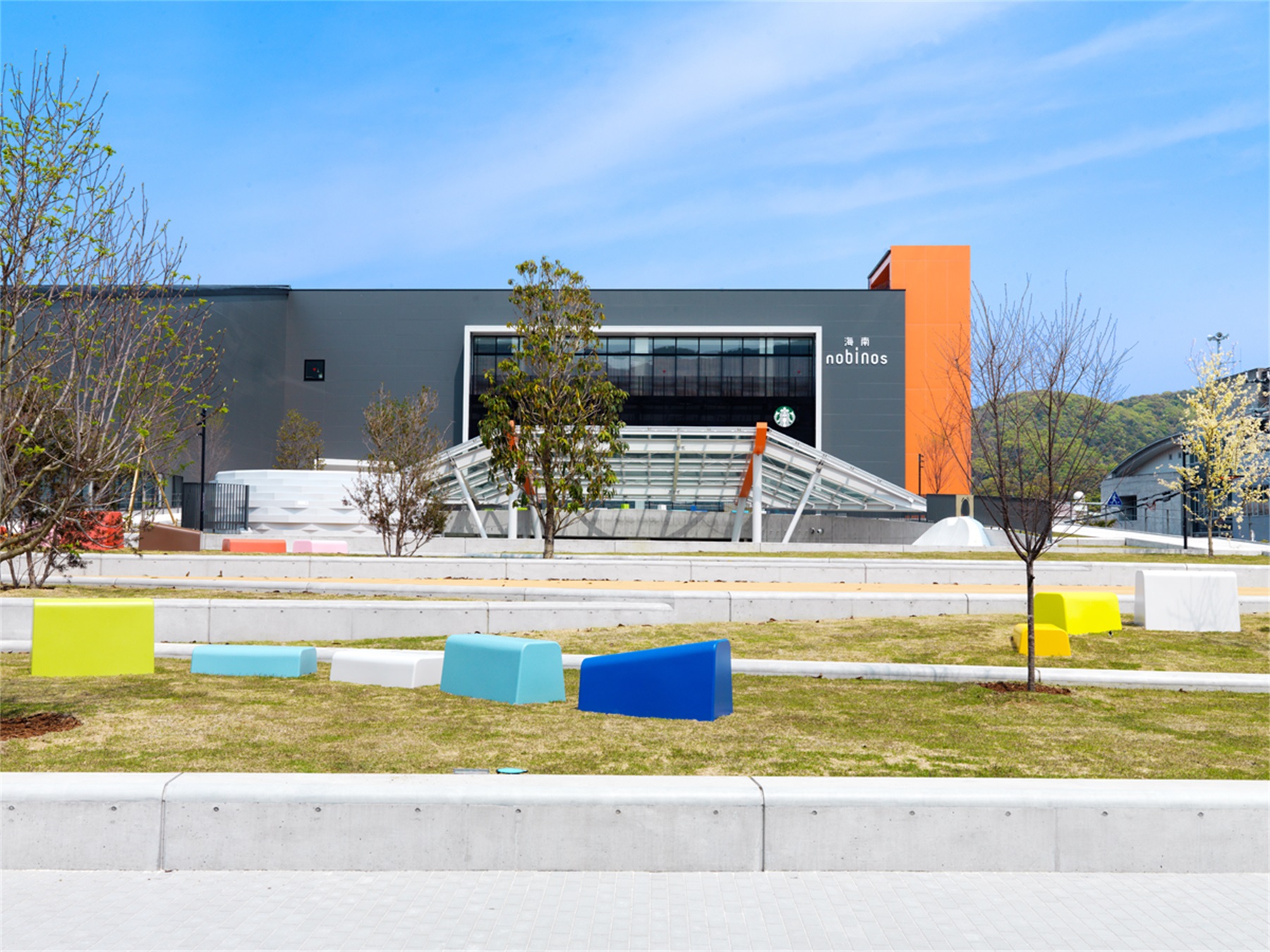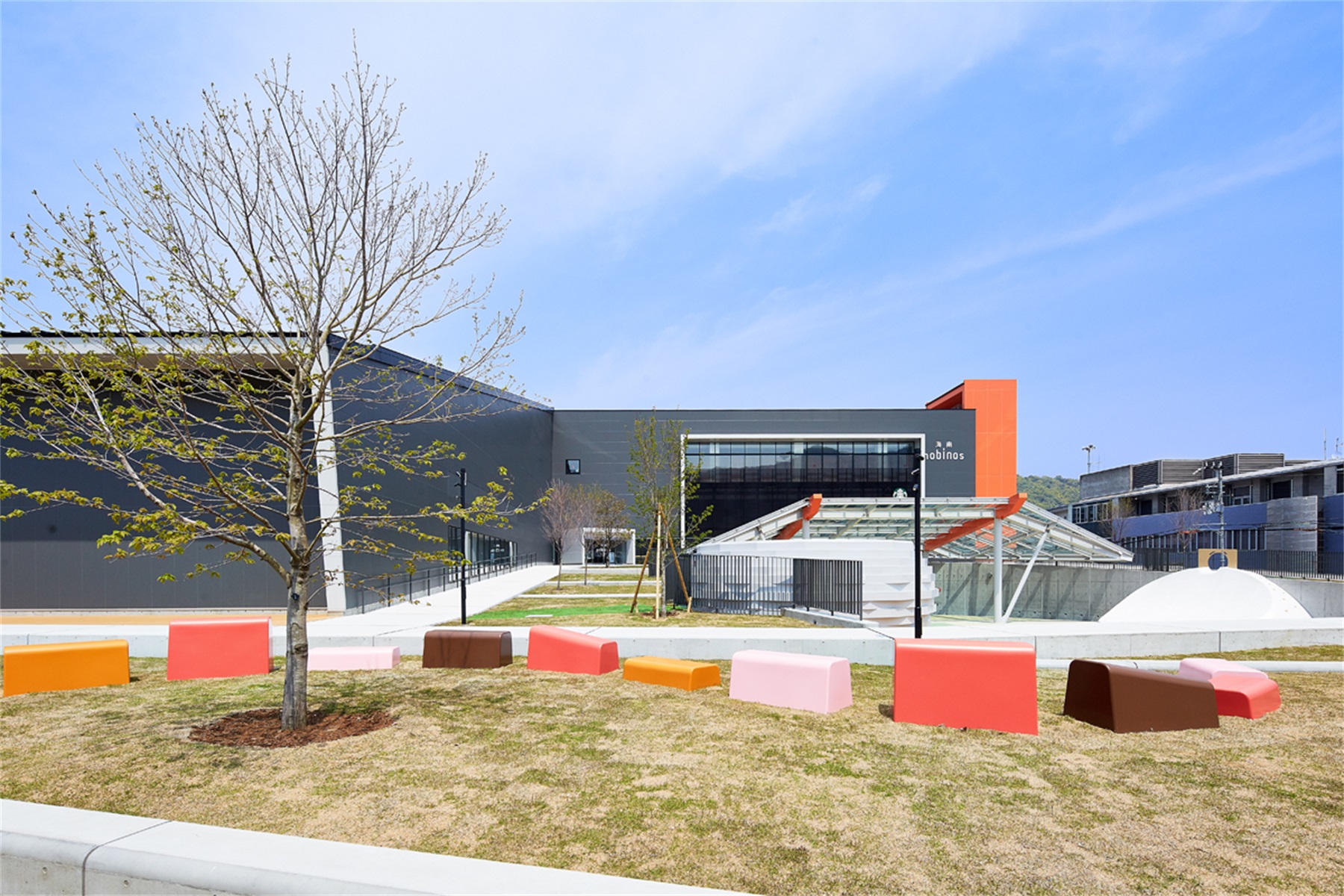 ▽图书馆入口的彩色休闲设施  Colored furnitures at the entrance of the library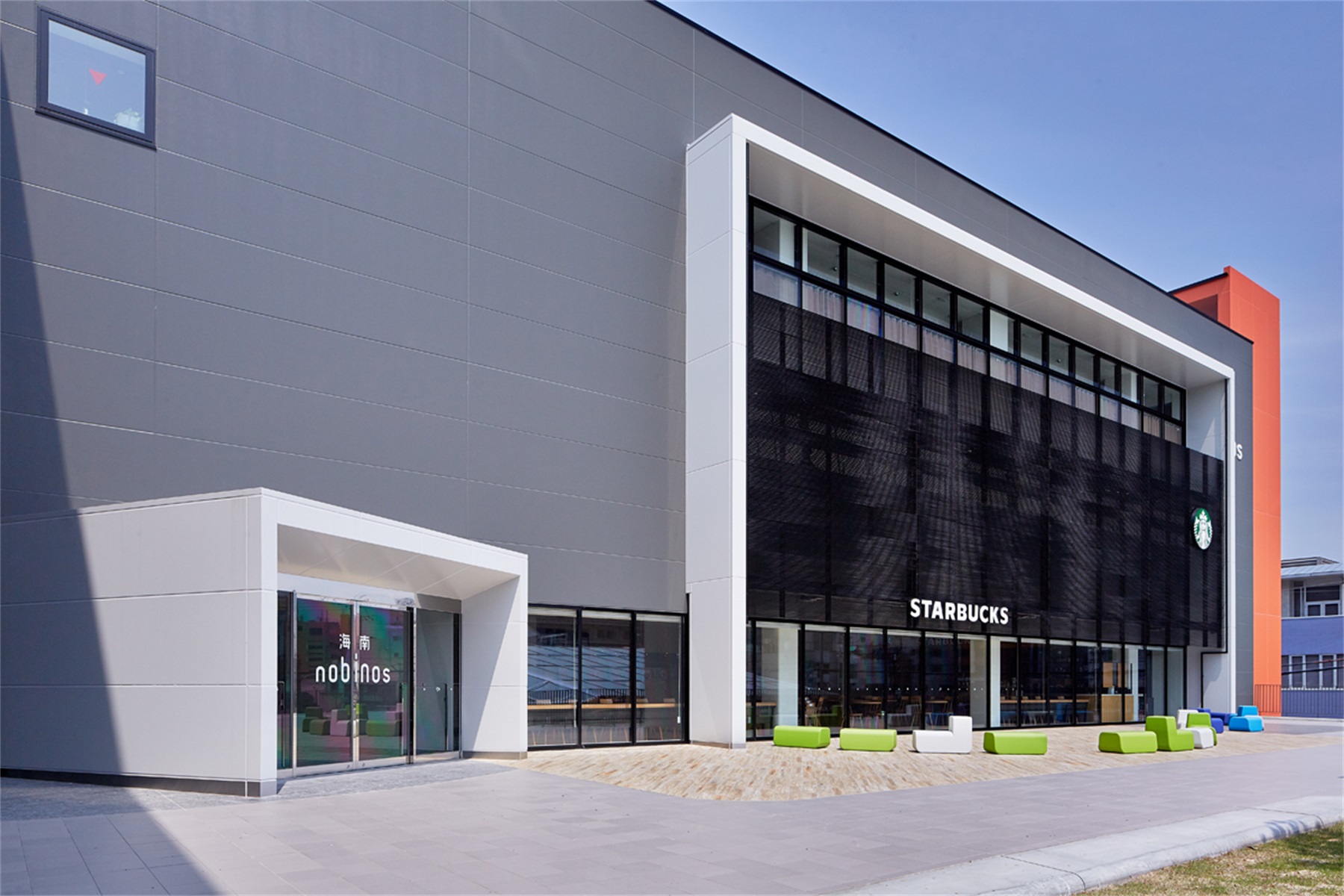 项目名称:海南nobinos
项目状态:2020年已完成
地点:日本 和歌山县 海南市
客户:海南市地方政府
景观面积:约4500平方米
建筑设计:TOHATA ARCHITECTS & ENGINEERS
整体导视/标志设计:HIROMURA DESIGN OFFICE
室内设计:TAIJI FUJIMORI ATELIER
游乐设施设计:Kazuo Kobayashi
植物设计:TREEFORTE
摄影师:Nacása & Partners Inc./北山勝哉写真事務所
景观设计公司:STGK
设计师:Gen Kumagai, Jun Miyamoto, Hiroki Shizuya
Project Name: Kainan nobinos
Status: Completed 2020
Location: Kainan, Wakayama
Client: Kainan City
Landscape Area: ca. 4,500m2
Architects: TOHATA ARCHITECTS & ENGINEERS
Overall Design Direction / Sign design: HIROMURA DESIGN OFFICE
Interior Design: TAIJI FUJIMORI ATELIER
Play Ground Equipment Design: Kazuo Kobayashi
Planting Plan: TREEFORTE
Photography: Nacása & Partners Inc.(1-4)/ KATSUYA KITAYAMA PHOTOGRAPHER OFFICE (5-11)
STGK's Role: Landscape design
Designers: Gen Kumagai, Jun Miyamoto, Hiroki Shizuya
---
" 梯形草坡消解了建筑入口前的4米高差,点缀的彩色家具成为了设计亮点。"
审稿编辑:Simin
更多 Read more about:STGK Inc.