本文由 Eden Landscape 授权mooool发表,欢迎转发,禁止以mooool编辑版本转载。
Thanks Eden Landscape for authorizing the publication of the project on mooool, Text description provided by Eden Landscape.
Eden Landscape:60 Nguyen Duc Canh社区空间景观由Eden Landscape于2016年设计,风格现代简约,给人留下了深刻印象。通过研究设计,Eden Landscape将整个景观分割成许多较小的区域,为居住需求提供多样化的景观设施。
Eden Landscape: The landscape at 60 Nguyen Duc Canh was designed by Eden Landscape in 2016 with a modern and simple style but very impressive. The whole landscape was researched and designed into many smaller zones providing diversity of landscape utilities for the residential needs.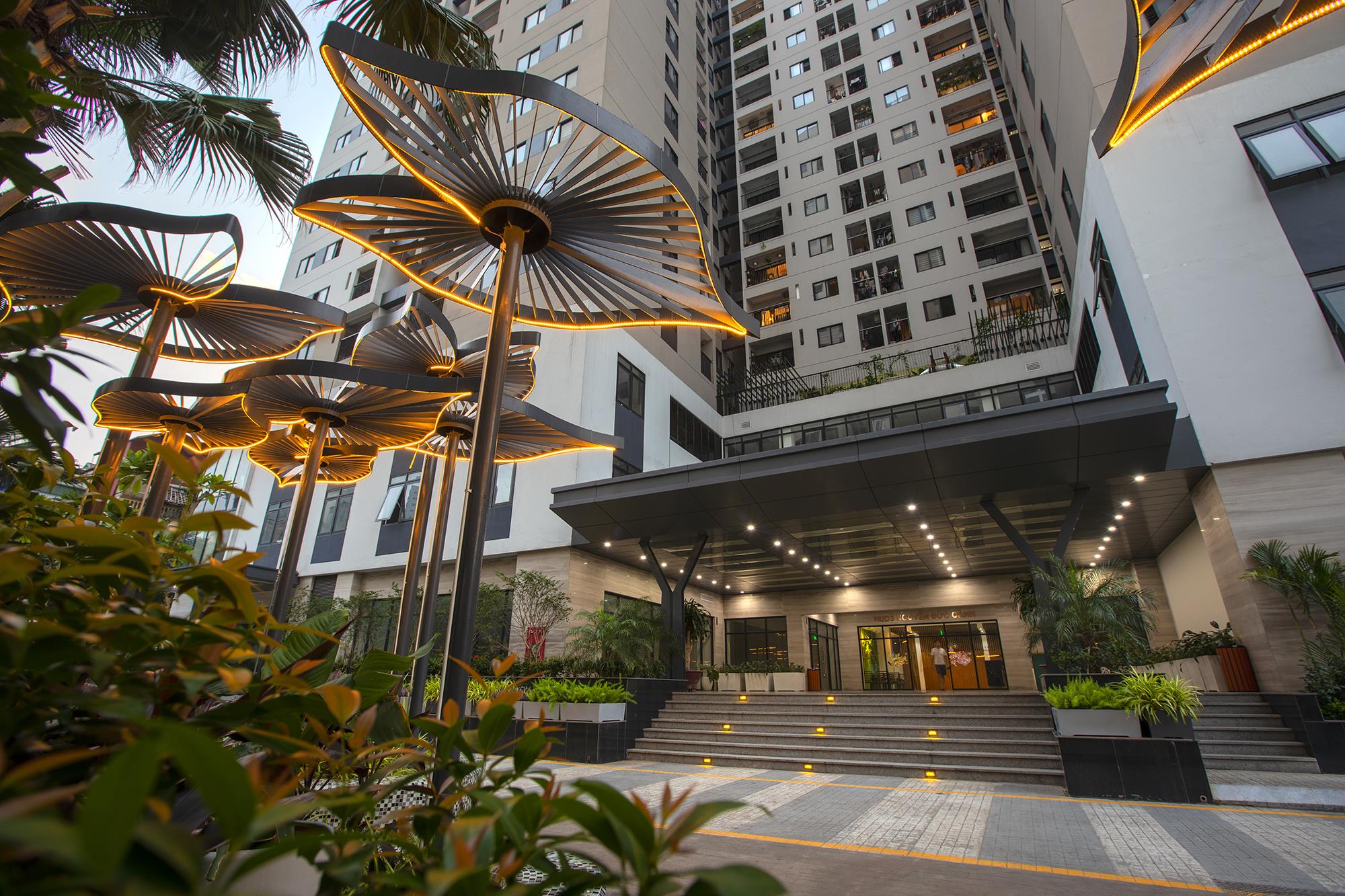 该项目的景观分为三个主要区域:干净而令人印象深刻的入口区域;设计灵活并满足居民多样化活动需求的多功能游乐场;通道和活动场地区,拥有安全洁净的空间和完善的城市公共设施。
The project's landscape was divided into 3 main areas: Neatly and impressively designed entrance area; multi-purpose playground flexibly designed to be suitable for many activities of residents in all generations; walkway & playground area having safe & clean spaces and providing full urban utilities.
▼入口大门 Entrance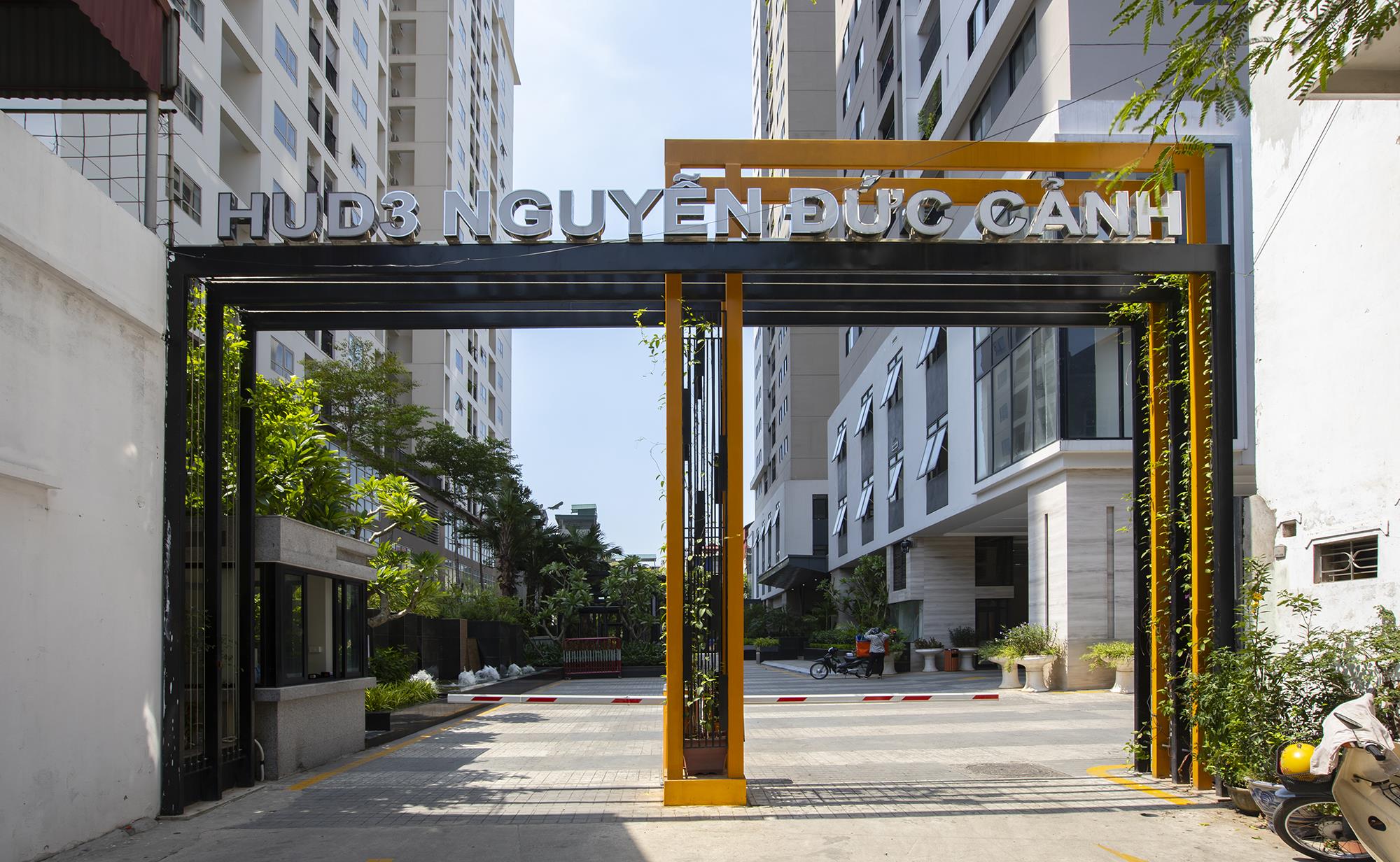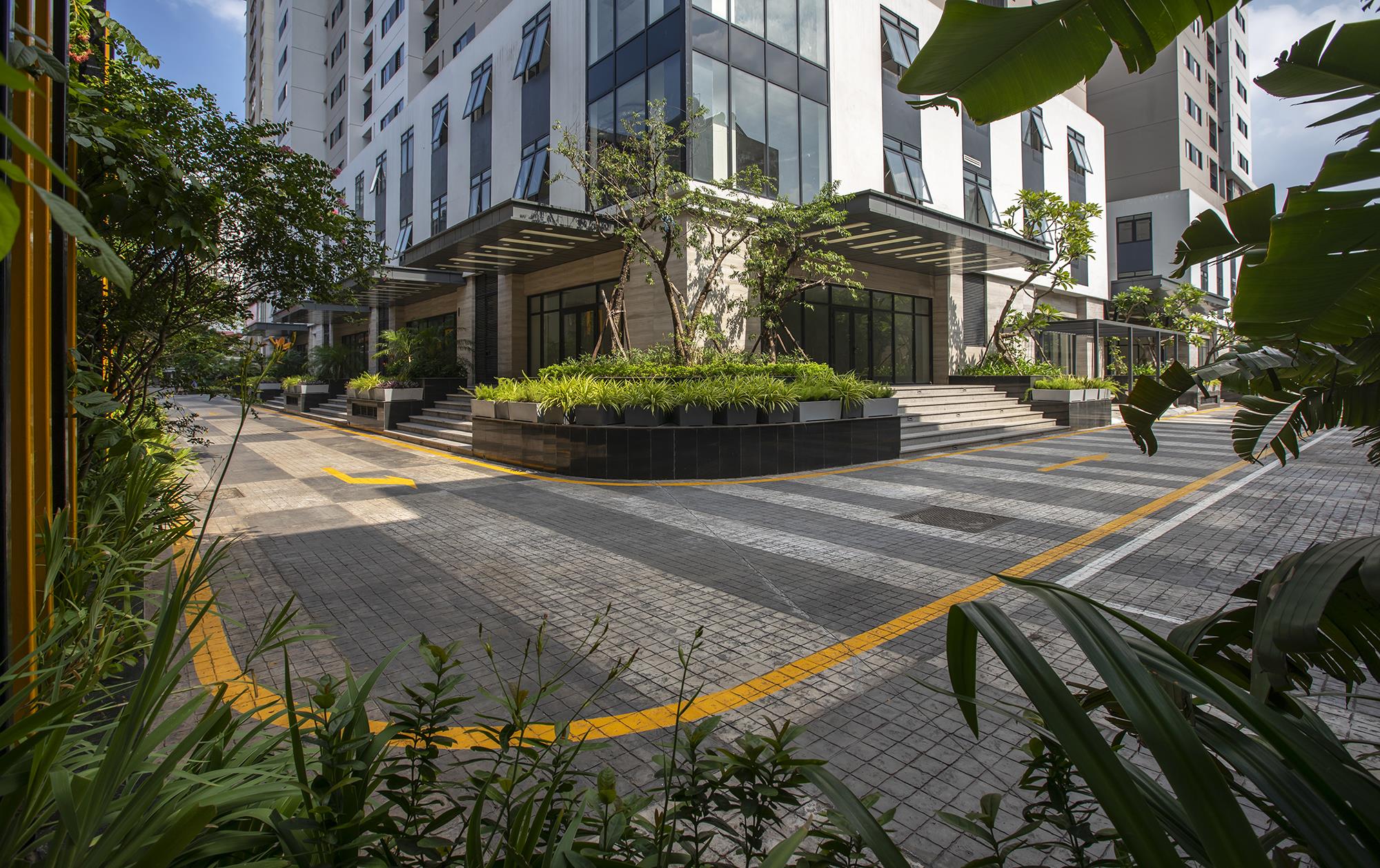 现代且同步的投资为项目的景观设计带来了许多优势。入口以其现代简约的风格脱颖而出,两侧设置了两个华丽的喷泉,颇具动感和生气,给居民带来一种兴奋感。通过入口区域,居民在经过一系列景观后到达大楼外的走道。
Modern and simultaneous investments from the beginning of the project brought many advantages for the landscape design. The entrance stood out for its modern and simple style, and next to the entrance were two gorgeous water fountains, their liveliness creating a sense of excitement in residents. From there, the residents could reach the walkways around the building with landscape utilities.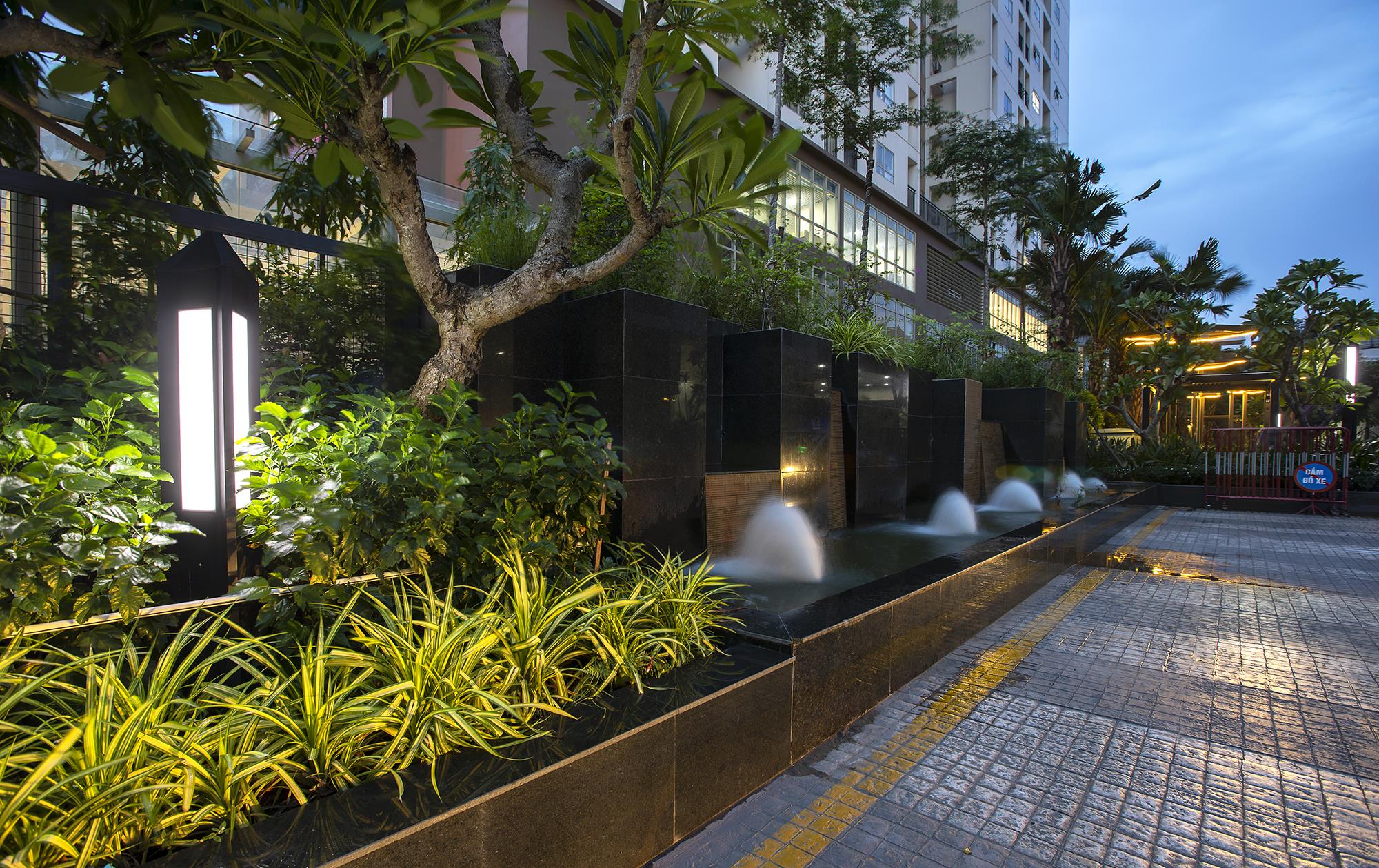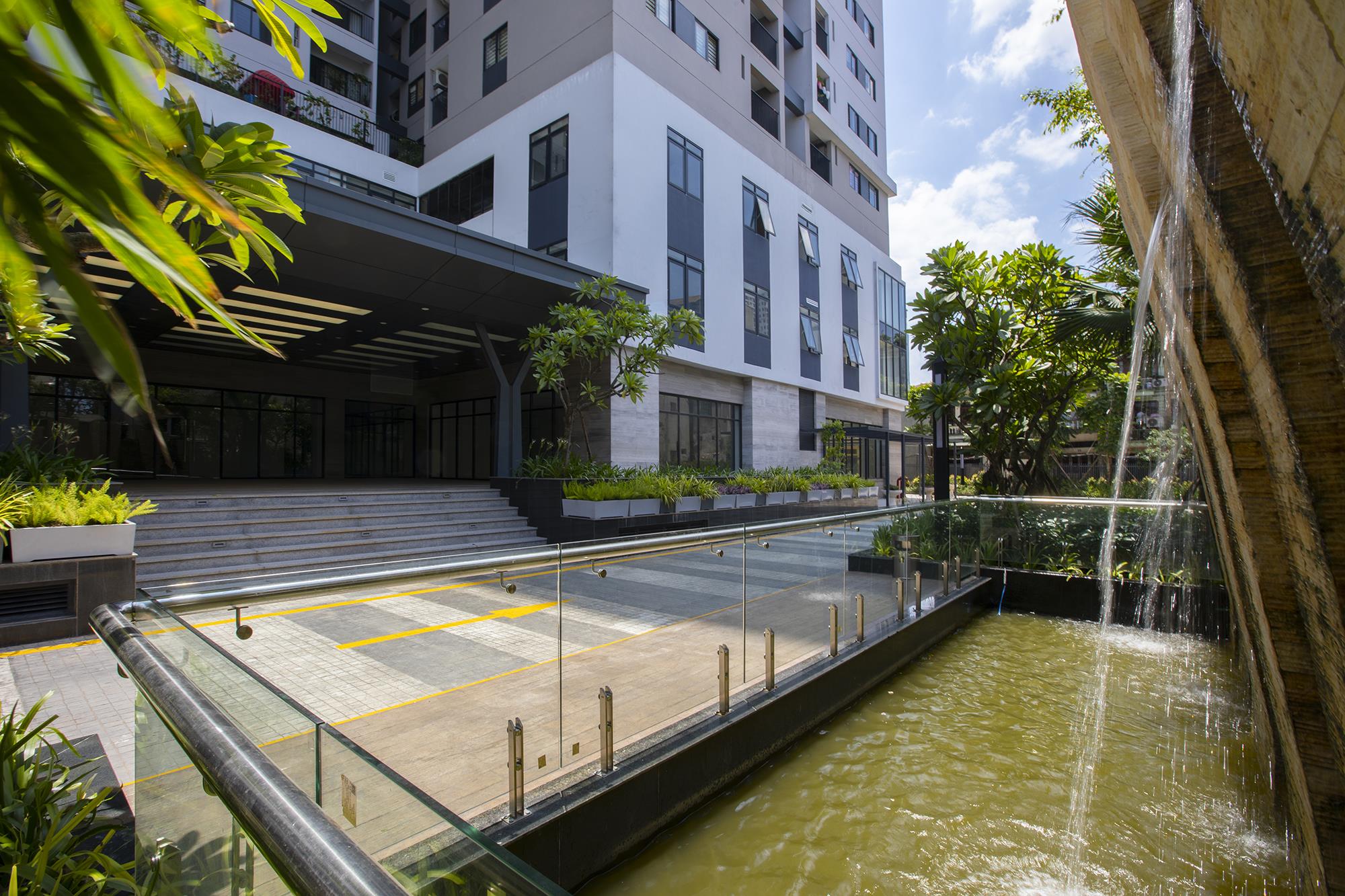 项目的亮点是多功能游乐场的景观——独特而壮观的叶亭花园,创造了一个欢乐而极具吸引力的休闲区。多功能游乐场作为社区空间,旨在创造居民之间的联系感。
The highlight of 60 Nguyen Duc Canh project was the landscape of the multi-purpose playground. This site was decorated with a unique and spectacular leaf-pavilion garden to create a joyful and inviting leisure area. This playground was designated as the community space, creating a sense of connection among all residents of 60 Nguyen Duc Canh.
▼叶亭花园 Leaf-pavilion garden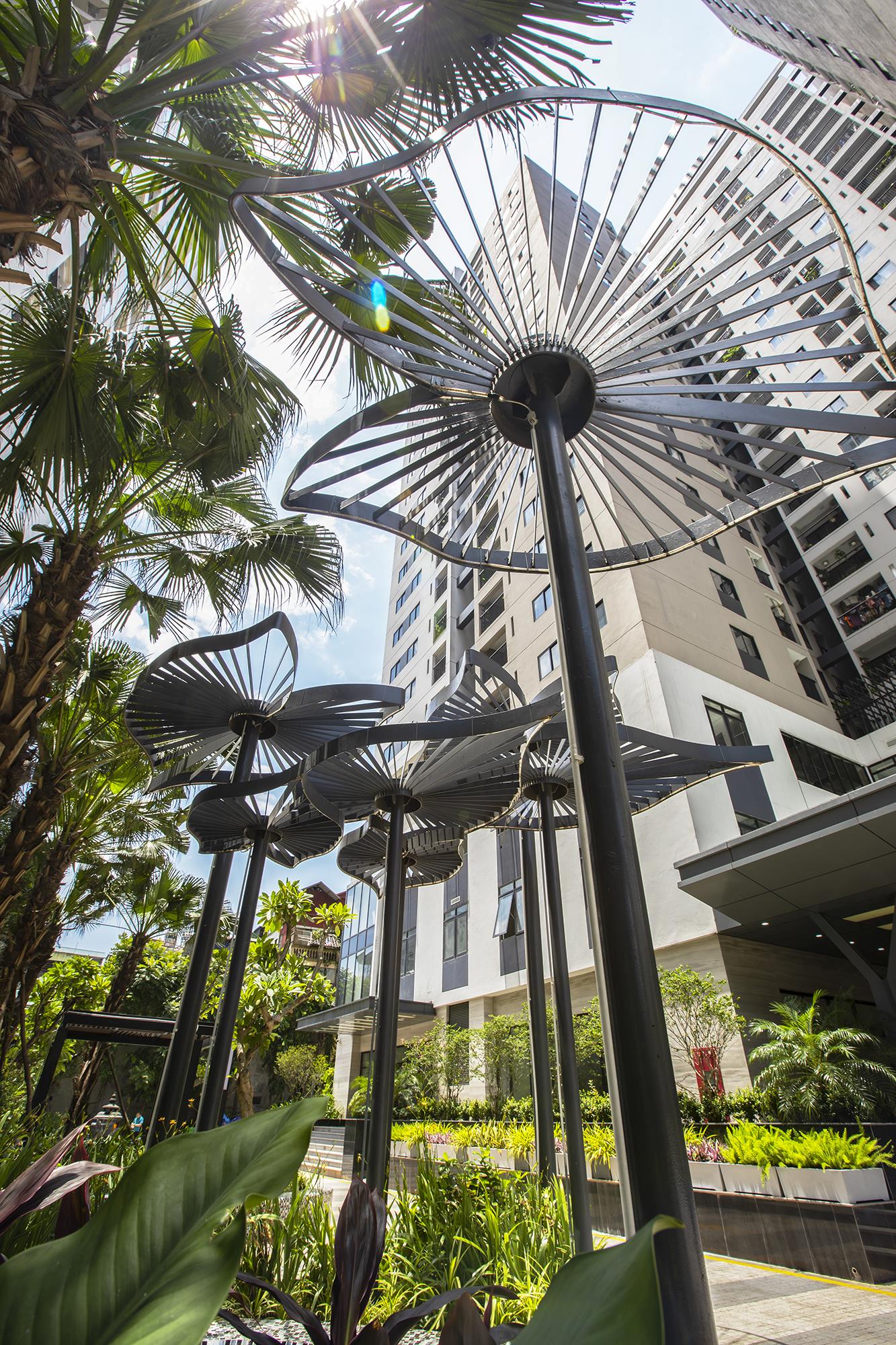 ▼庭院夜景 Night view of the courtyard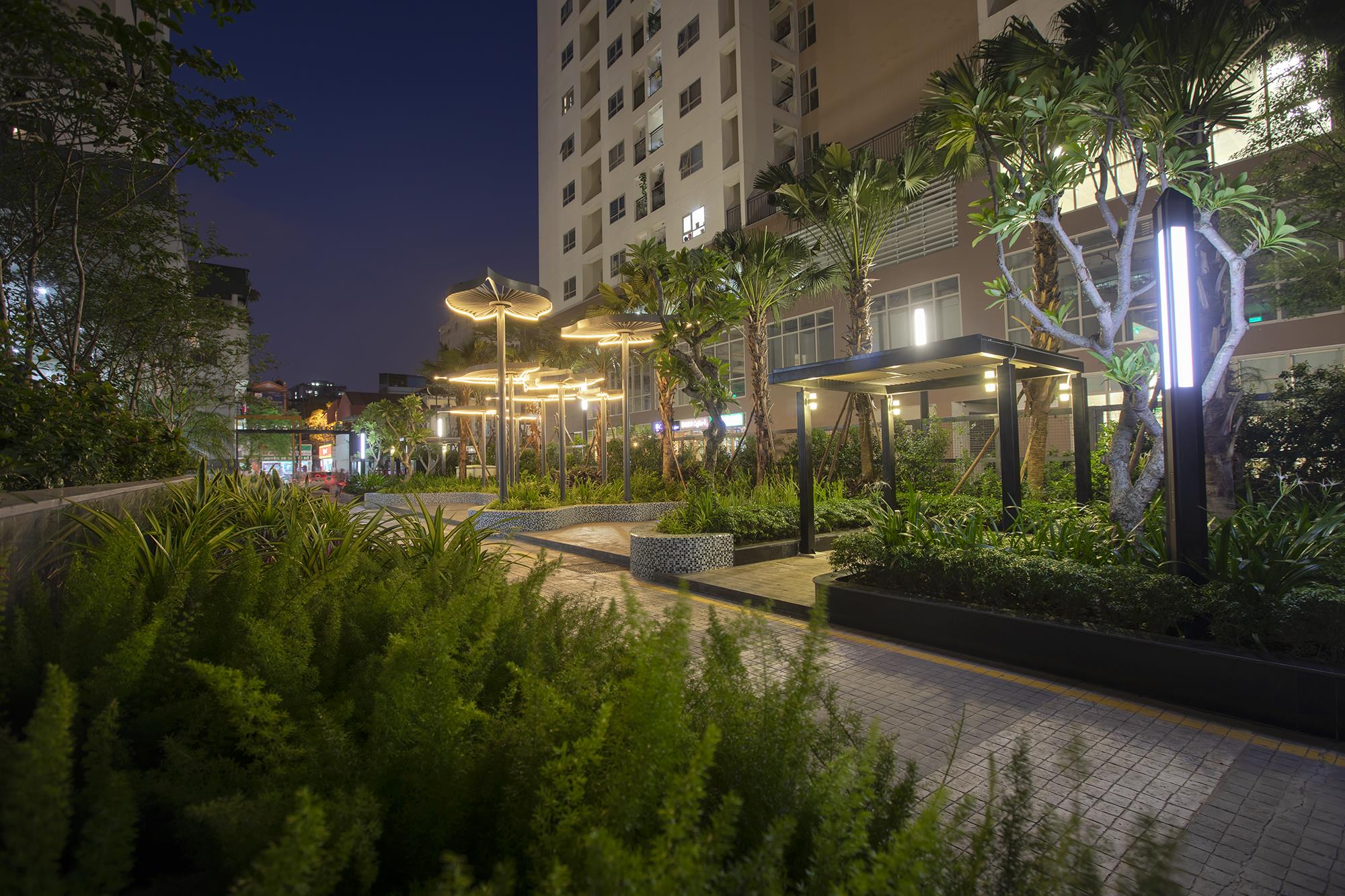 除设计过程中的优势外,Eden Landscape团队也遇到了一些困难。困难之一是建筑带来的消极影响:该项目位于一个旧住宅区内,充满了排列无序的低层老旧建筑,这些缺乏美感的建筑将对打造现代简约的社区形象产生不利影响。为了解决这个问题,设计师们提出了建造绿色栅栏的想法,即以攀缘植物和遮荫树作为围栏,在不影响旧社区生活的前提下,形成了一道绿色屏障。
Apart from the advantages during the process of landscape design, the Eden Landscape team encountered some struggles as well. One of which was the location of the project inside an old residential area, which was full of outdated, architecturally disordered 3 to 5 floor houses, of which the lack of aesthetics would have a bad effect on the image of a modern, convenient urban zone. To solve the problem, the architects came up with the idea of a green fence. Using climbing plants for the fence in combination with shade trees created a green curtain shielding the whole project while not affecting the existing neighborhood.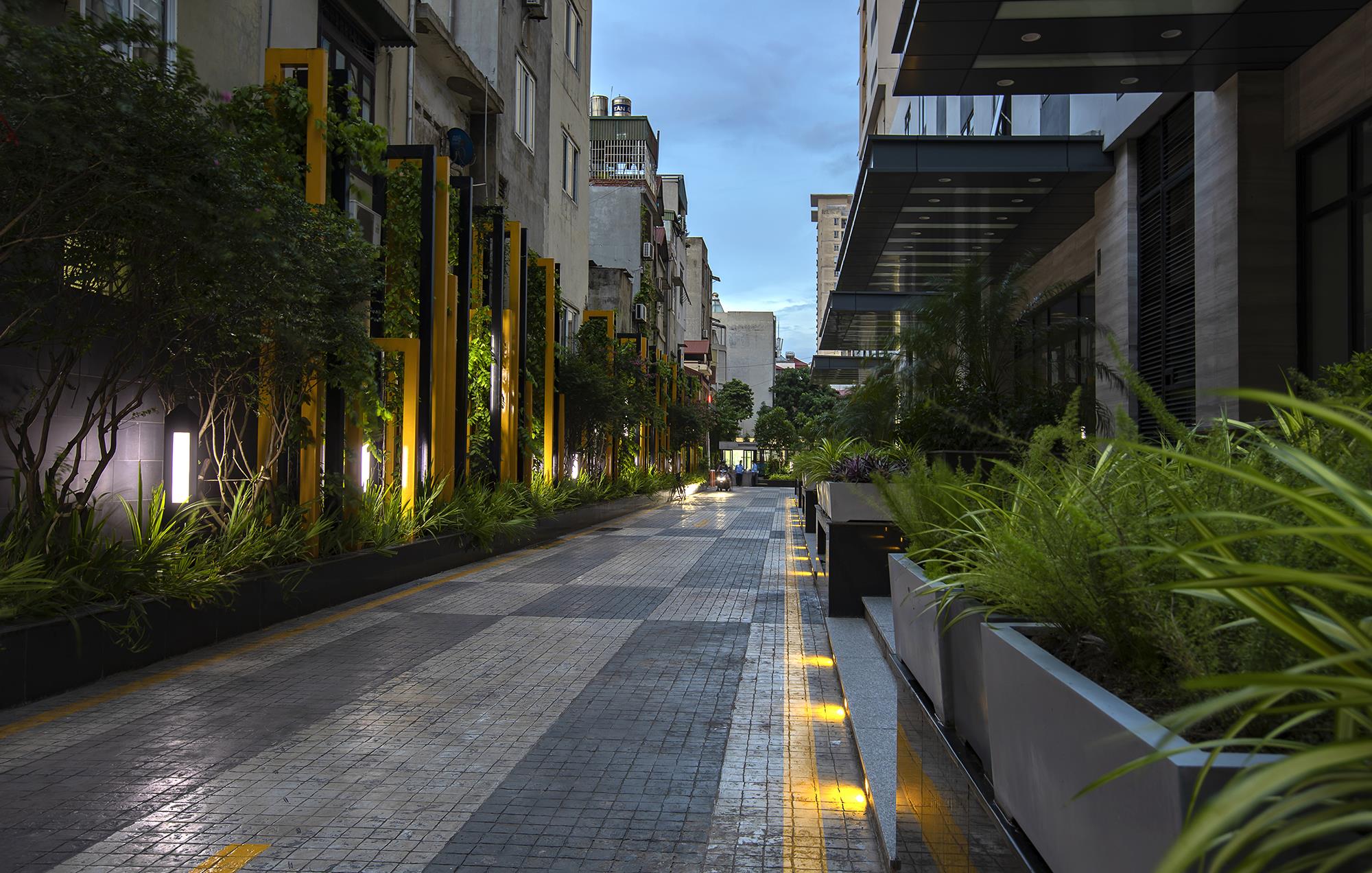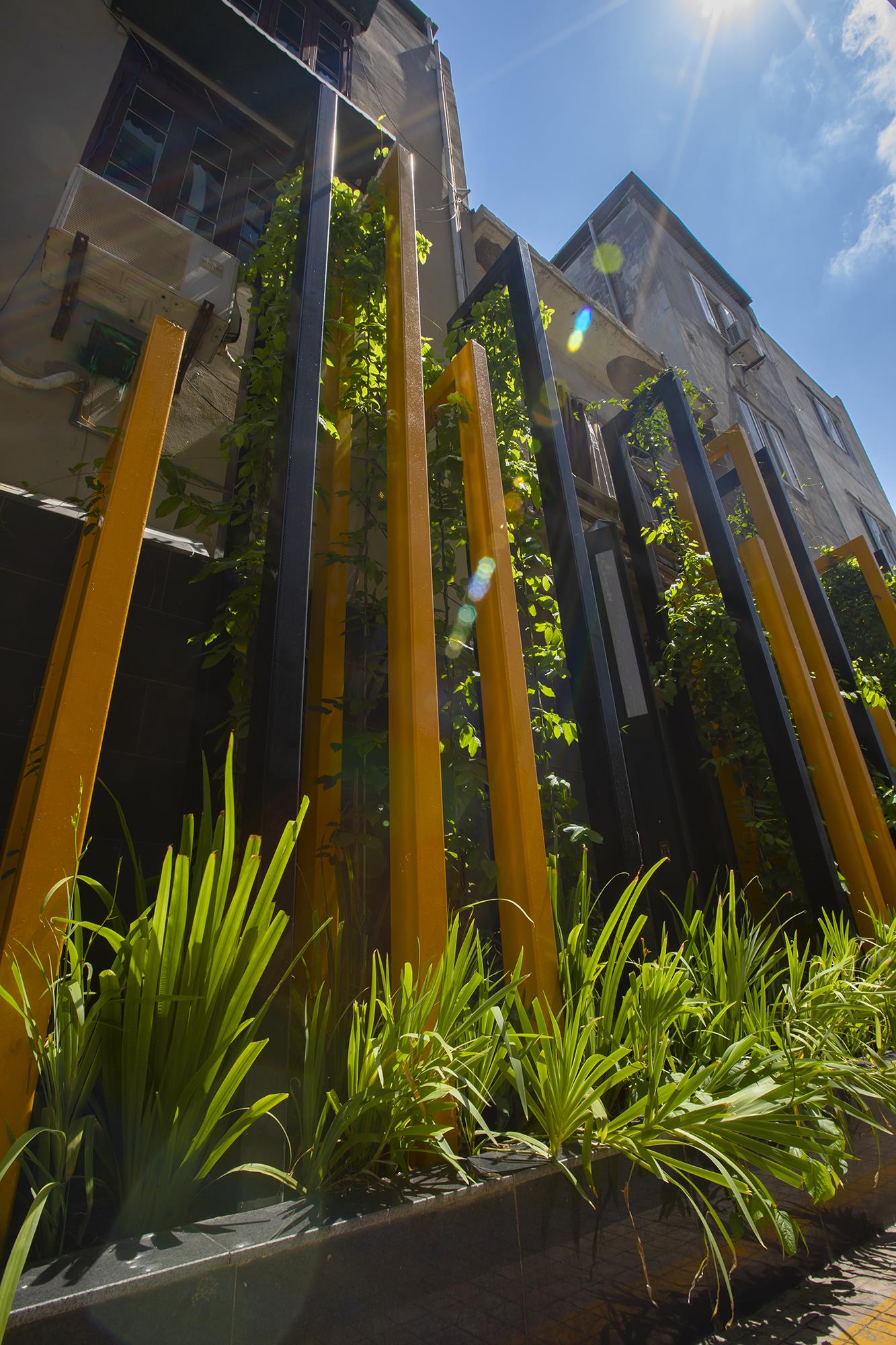 另一方面,狭长的景观区也给设计带来了困难,因为大部分空间都用于通行。因此,设计团队在大楼周围开辟了一条开放的通行路线,为居民提供了宽敞的活动场所和走道。凭借丰富的经验和创造力,Eden Landscape不仅克服了现有场地的局限性,还提供了令人印象深刻的设计方案,为该项目营造现代和奢华的景观形象。
On the other hand, the long but narrow landscape area also created difficulty designing because most of the space was used for traffic. Therefore, we created an open traffic route surrounding the building, producing spacious playgrounds and walkways for residents. Using experience and creativity, Eden Landscape did not only overcome limitations of the existing site, but also provide impressive design solutions to create the image of modernity and luxury for the project landscape.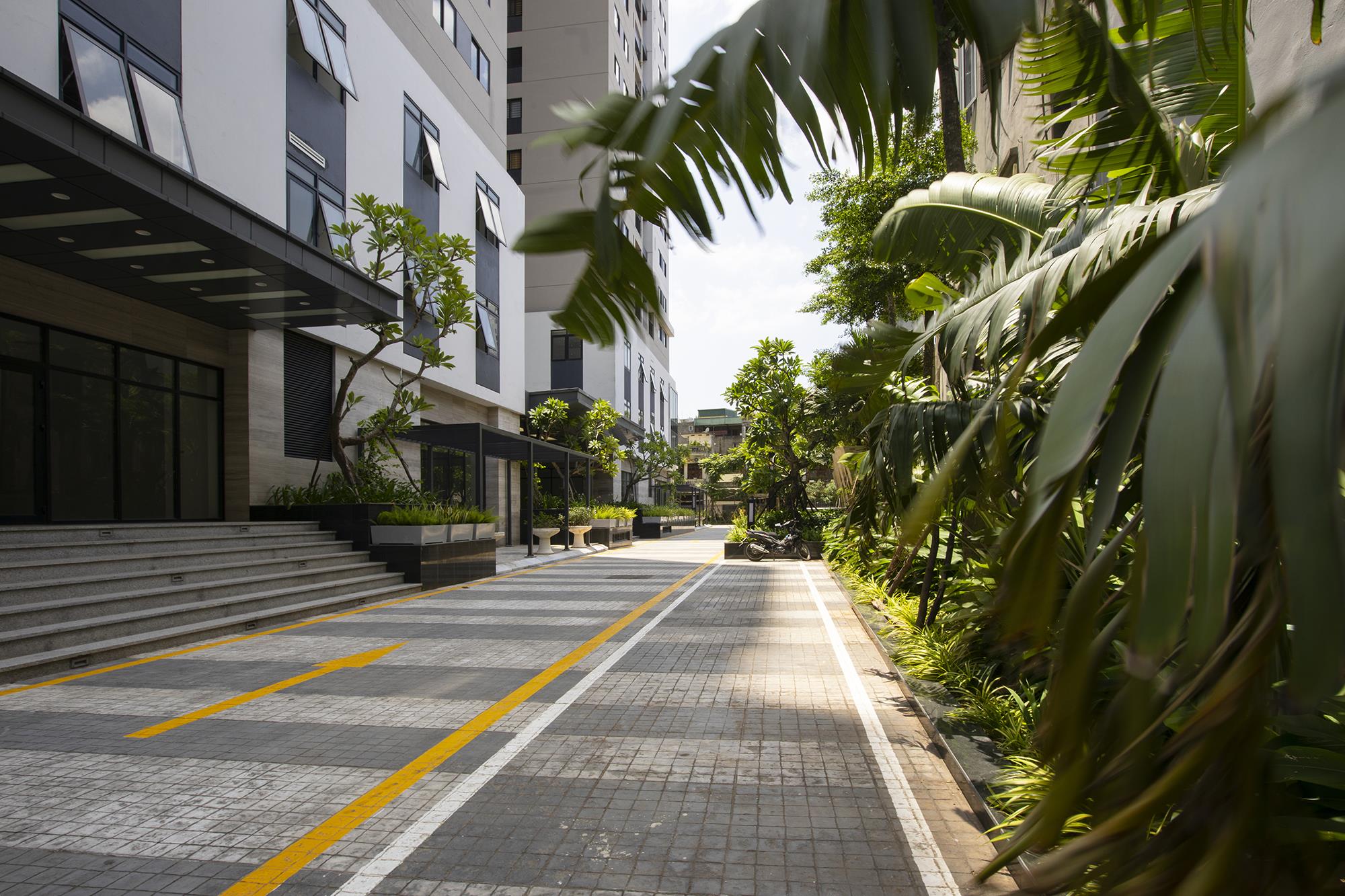 项目名称:60 Nguyen Duc Canh
竣工年份:2016
面积:6163 平方米
项目地点:越南河内
景观/建筑公司:Eden Landscape
网站:https://edenlandscape.vn/
联系邮箱:eden@landscape.vn
主创:Le Tuan Long
设计团队:Eden Landscape
客户:HUD3 Investment and Construction Joint Stock Company
摄影:Nguyen Van Duc
Project Name: 60 Nguyen Duc Canh
Completion Year: 2016
Size: 6163 m2
Project Location: Nguyen Duc Canh Street, Hanoi, Vietnam
Landscape/Architecture Firm: Eden Landscape
Website: https://edenlandscape.vn/
Contact e-mail: eden@landscape.vn
Lead Architects: Le Tuan Long
Design Team: Eden Landscape
Clients: HUD3 Investment and Construction Joint Stock Company
Photo Credit: Nguyen Van Duc
---
审稿编辑 HOU
更多 Read more about:Eden Landscape