Aga Khan公园位于加拿大多伦多市中心的郊区,周围环绕着交通繁忙的街道和公路。它占地17英亩的两个建筑物:阿加汗博物馆和伊斯玛利中心。公园的愿望不仅仅是包含统一这两座建筑物,而且还提供一个宁静而沉思的空间。
The Aga Khan Park lies on the outskirts of Toronto's city centre in a dense setting surrounded by high traffic streets and highways. It occupies a 17- acre site where two institutional buildings are housed: the Aga Khan Museum and the Ismaili Centre. The Park's aspiration was not only to embrace and unify these two buildings, but also to offer a serene and contemplative space.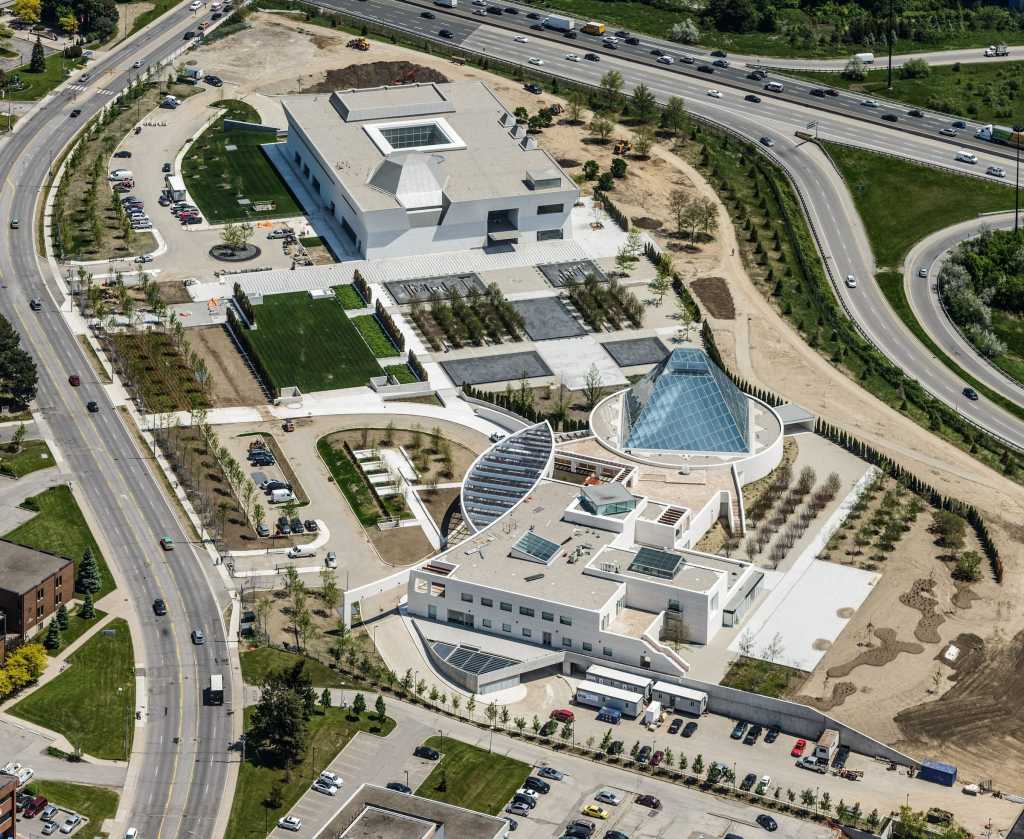 灵感来自传统伊斯兰教花园作为整个公园的中心特色。由密集种植的缓冲区所围绕,被设计为博物馆和伊斯玛丽中心的户外延伸,花园吸引了伊斯兰园林的精华,将其转化为反映其新背景的表达。
A formal garden inspired by traditional Islamic gardens functions as the central feature of the entire Park. Surrounded by a densely planted buffer zone and conceived as the outdoor extension of the Museum and Ismaili Centre, the formal garden captures the essence of Islamic gardens, translating them into an expression that reflects its new context.
平面图 Master Plan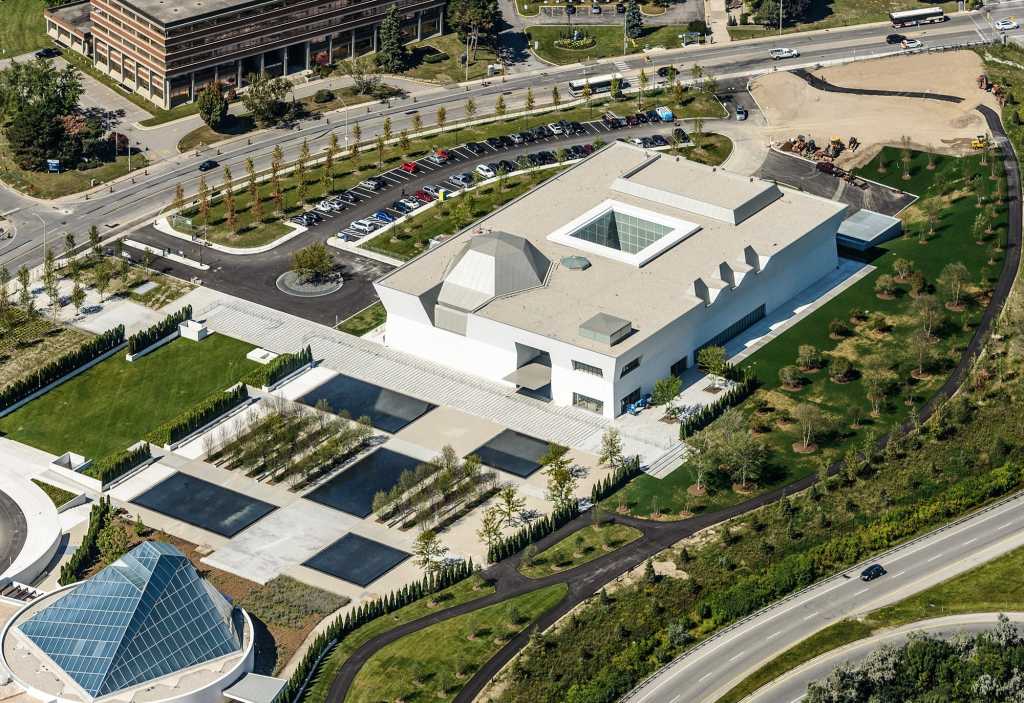 五种感官体验,花园内的每个空间都充满了我们在这个快节奏的时代似乎已经失去的微妙的感觉。短暂和永恒是空间构成的关键。阴影、光、花瓣、叶子和水在运动中补充了创造形式的坚实性和纯度。
With five sensory experiences, every space in the garden is filled with subtle feelings that we seem to have lost in this fast-paced era. Brevity and eternity are the keys to the composition of space. Shadows, light, petals, leaves and water complement the solidity and purity of the creative form in the movement.
花园将博物馆的入口和活动延伸到公园,同时将Ismaili中心的玻璃穹顶反映为花园中的雕塑特色。在一片松散的砾石中,固体黑色花岗岩的五个水面被设置建筑之间,这是一个经典的伊斯兰教几何排列。其中有一个果园是当地人所有。在冬天的雪地上,白色的春天开花,夏天的水果,秋天的颜色和鲜明的色彩,果园里装满了季节性的香水。
The garden extends the entrance and activities of the museum to the park while reflecting the glass dome in Ismail center as a sculpture feature in the garden. In a loose gravel, the five water surfaces of solid black granite are set between buildings, which is a classic Islamic geometric arrangement. One of the orchards is owned by the local people. In winter snow, white spring blossoms, summer fruits, autumn colors and bright colors, and the orchard is full of seasonal perfume.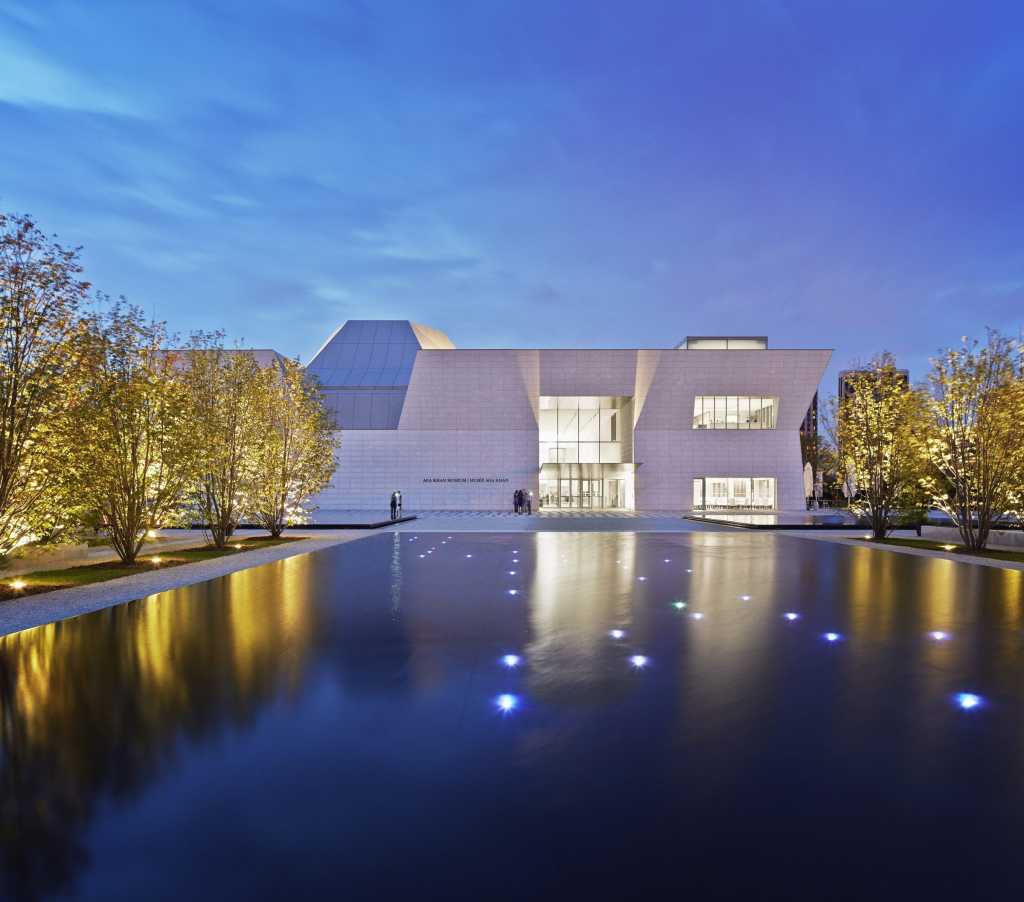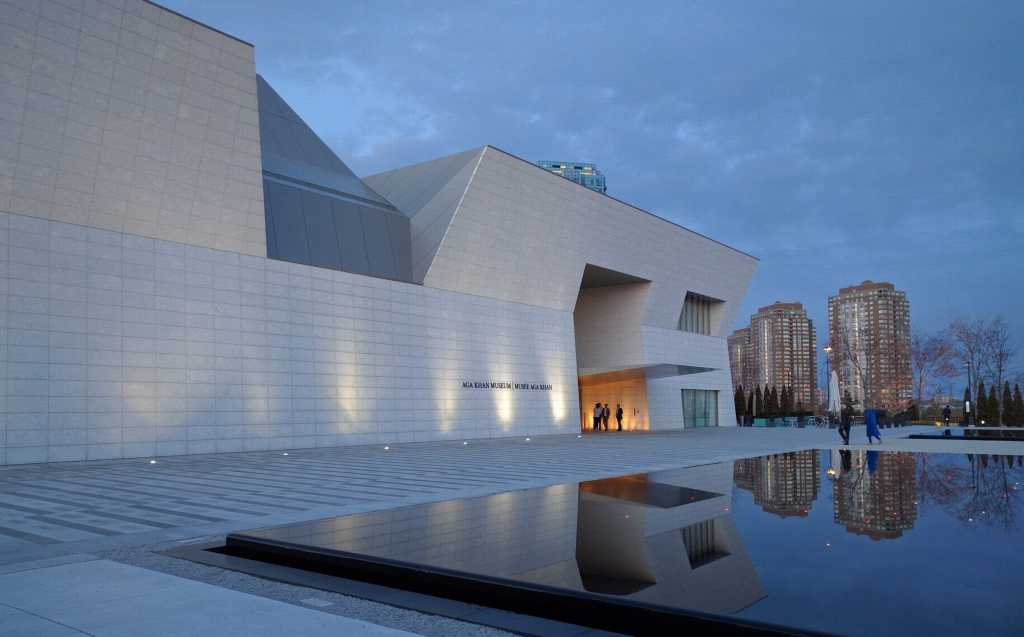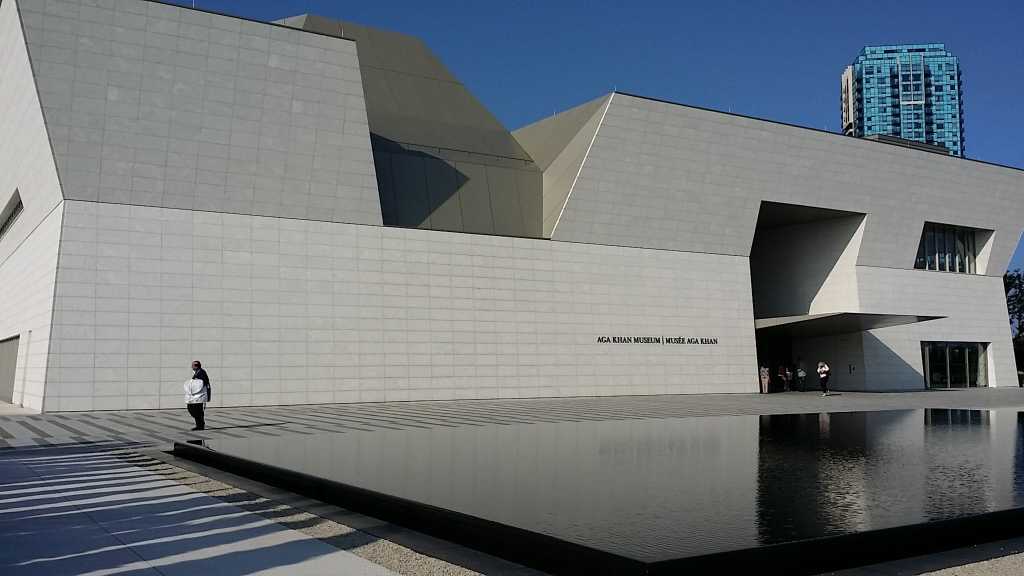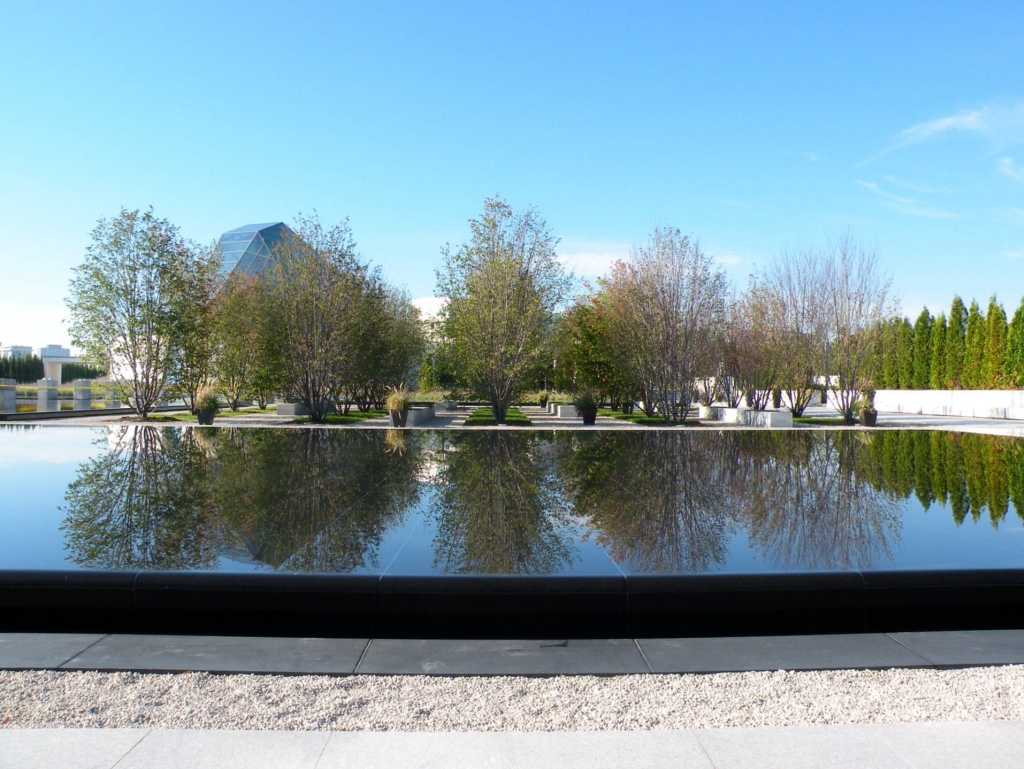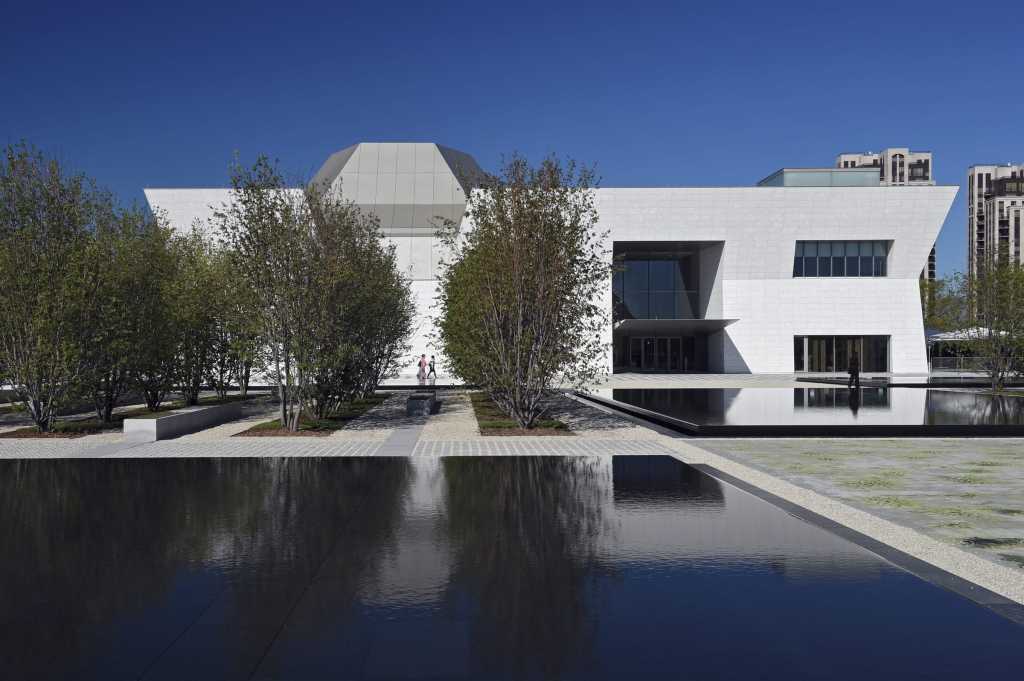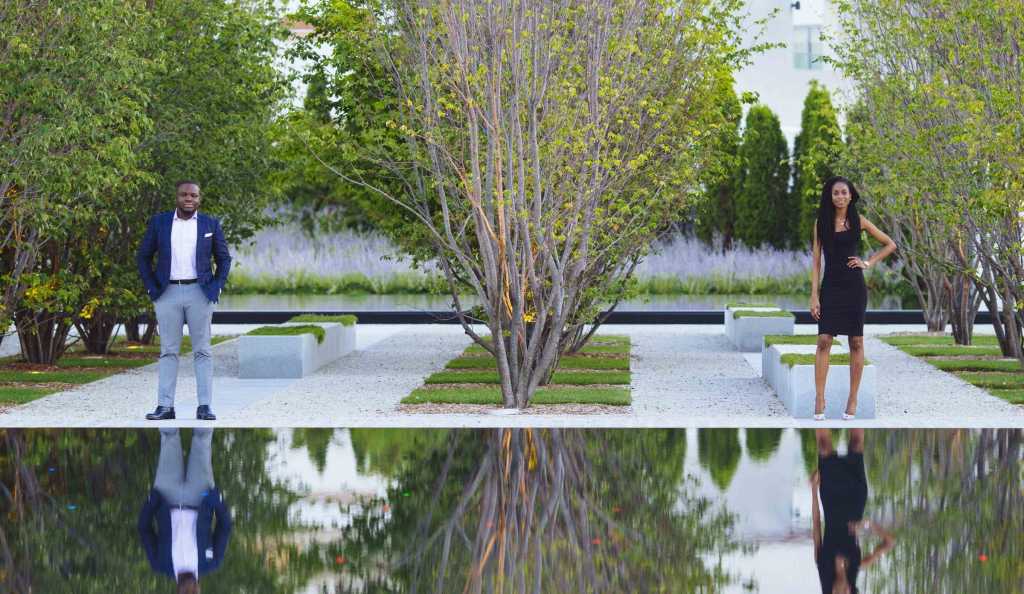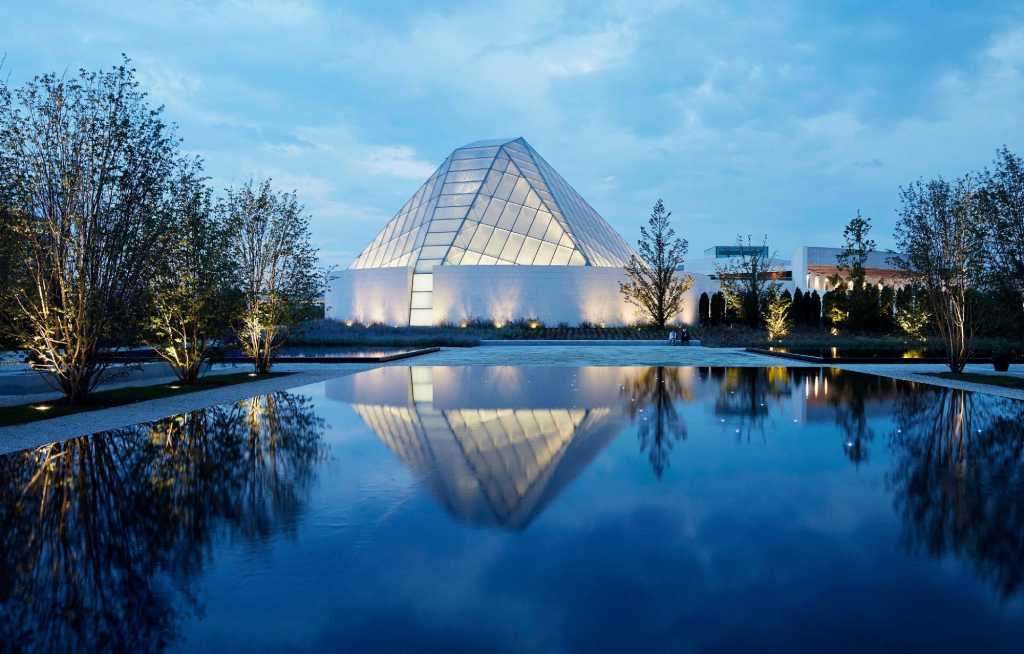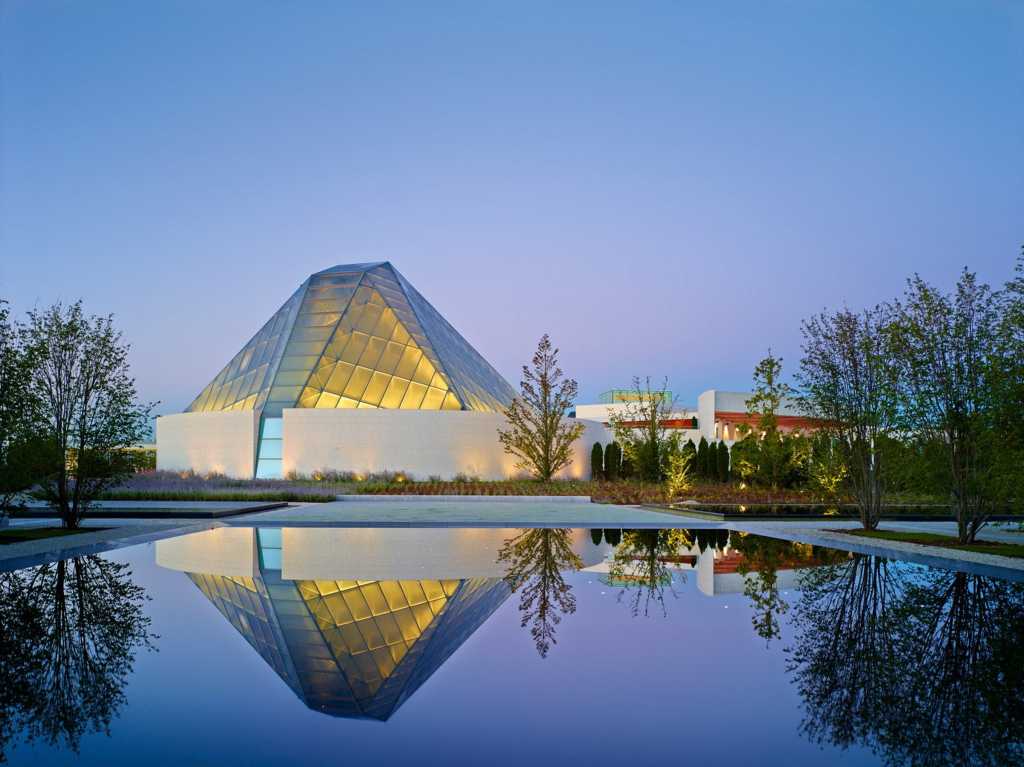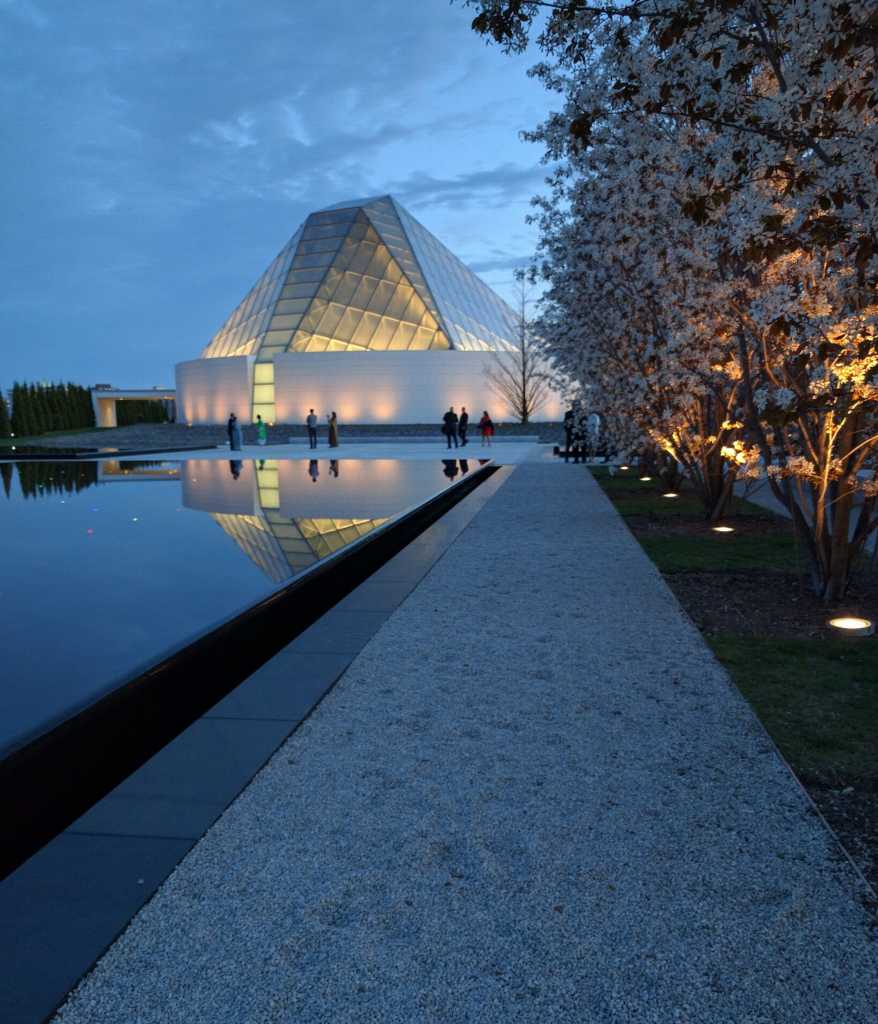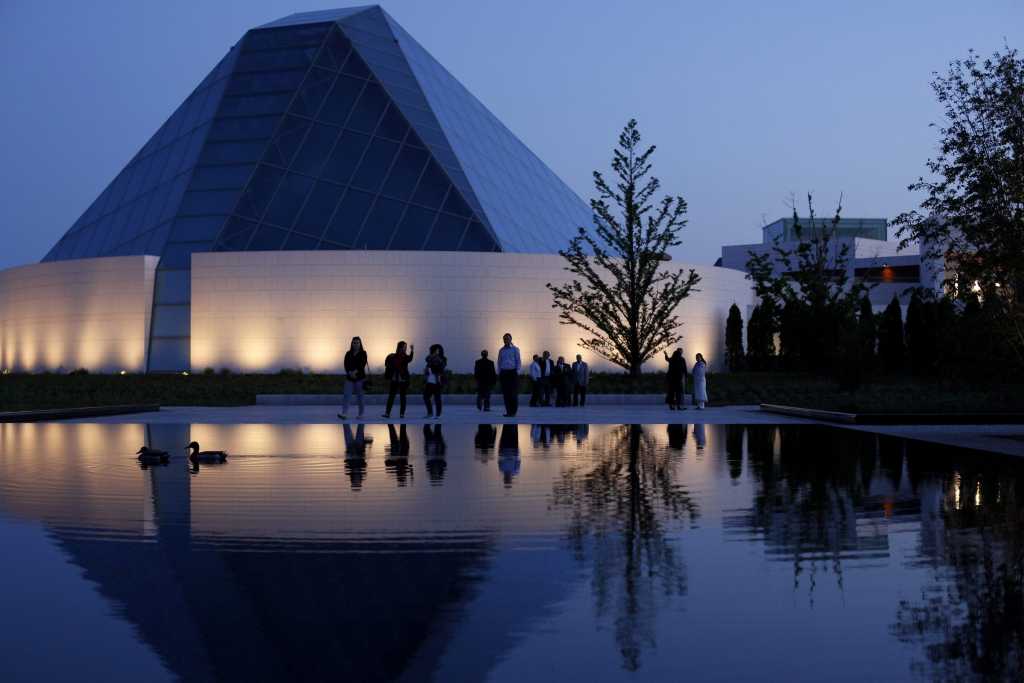 公园不仅将两座建筑整合成一个连贯的整体,而且将复合体统一起来,也成为多伦多及其人民的宝贵礼物。
The park not only integrates the two buildings into a coherent whole, but also unifies the complex and becomes a valuable gift for Toronto and its people.