朴乔景观:  中航小镇借鉴美国弗洛里达州欢庆镇的规划理念,营造"外街内院"的市镇生活。原场地自然资源优越,拥有湖泊和美丽的山脉,设计希望景观能够融入环境,打造能拥抱自然的生活居所。
POPJOY:  The Planning concept of AVIC Town is sourced from the town of Florida celebrates the town of "outer street inner courtyard" The original site has excellent natural resources, lakes and beautiful mountains. The design hopes that the landscape can be integrated into the environment and create a living place that can embrace nature.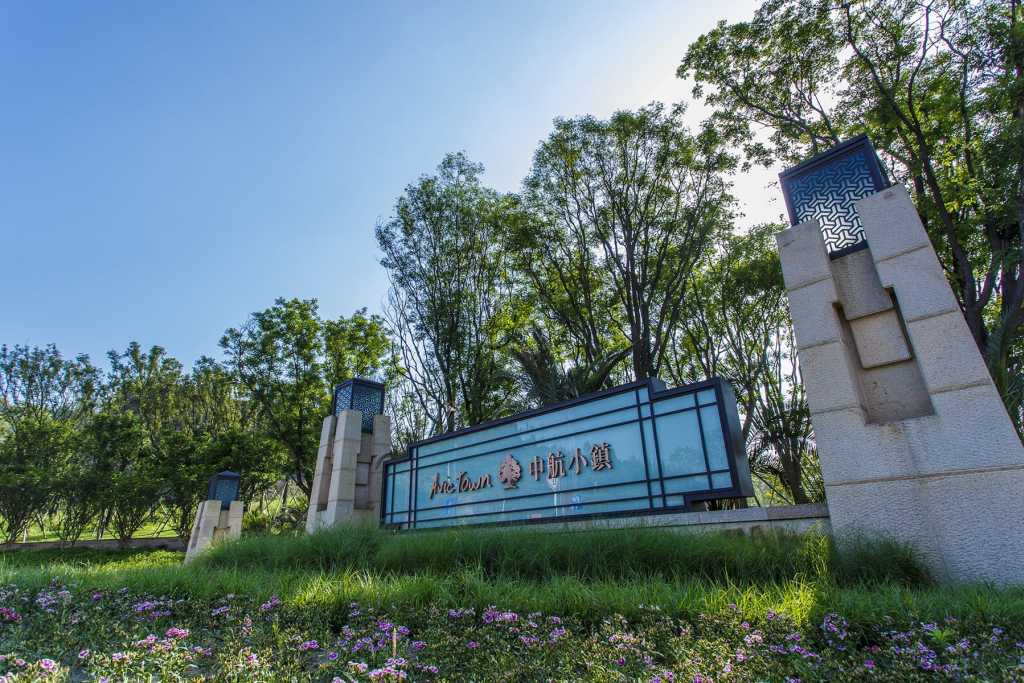 设计以自然、人文为主题基调,同时依托地块本身,用清雅低调的美感、沉静平和的气度,讲述中航小镇的精神格局。
The design takes nature and humanity as the theme keynote . Meanwhile, relying on plot itself, with the quiet and gentle elegance of beauty.tells thespiritual pattern of AVIC Town.
采用"有温度、有感情"的天然材料让质感和谐地融入场地,简约朴素的线条勾勒出含蓄内敛的空间。
Using the "temperature, affectionate" natural materials to make the venue more textured, simple lines outline the subtle space.
山与石,树与影,愿风景中的浪漫与优雅,温暖着我们的记忆,滋养平淡而多彩的生活。
Mountains and stones, trees and shadows, the romance and elegance in the landscape, warm our memories and nourish the plain and colorful life.
项目名称:里城 · 中航小镇
开发商:中航地产
景观设计:朴乔景观
项目面积:5.4万平方米
项目区位:重庆两江新区
建成时间:2015年8月
Project name:  Avic Legend Avic Town
Developer:  Avic Real Estate
Landscape design:Popjoy
Landscape area:  54000m²
Project location:  Liangjiang New District, Chongqing, China 
Completion date:  August 2015