本文由 Messner Architects 授权mooool发表,欢迎转发,禁止以mooool编辑版本转载。
Thanks Messner Architects for authorizing the publication of the project on mooool. Text description provided by Messner Architects.
Messner Architects:为了提高白云岩的价值和知名度,白云岩基金会委托Messner Architects为联合国教科文组织世界遗产白云岩景观设计创建建筑、景观以及图形标准。
Messner Architects:In order to enhance the value and popularity of the Dolomites, the Fondazione Dolomiti-Dolomiten-Dolomites-Dolomitis commissioned Messner Architects to create architectonic, landscaping and graphic standards for look-outs in the World Heritages Site Dolomiti UNESCO.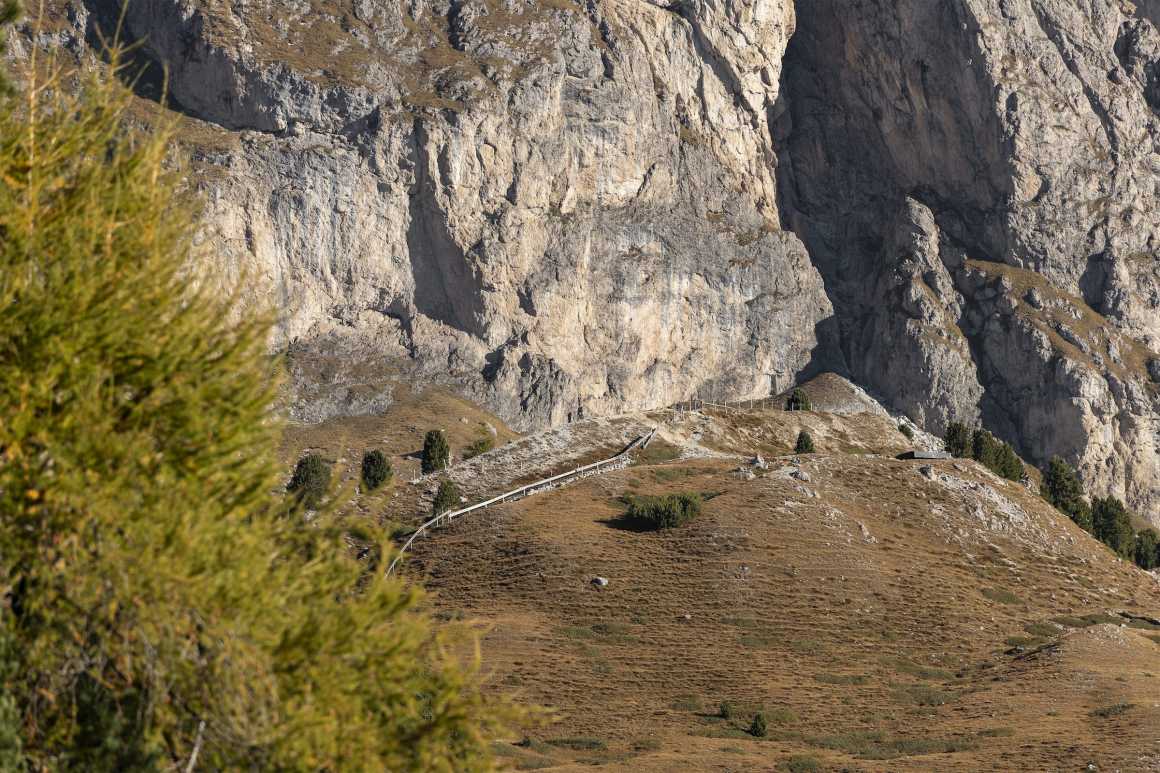 考虑到高山地区高度敏感的环境,我们将景观进行了改造,而不是单纯地增加离散式的碎片景观。我们通过切割和抬高土壤,获得了一个平台,该平台部分漂浮在地面之上。外围是钢结构,填满了现场的碎石,模糊了建筑和背景之间的界限。
Considering the highly sensible surroundings of this alpine region, the landscape is transformed, instead of adding discrete pieces to it. By cutting the soil and raising it a platform is gained, which partly floats above the ground. The outer perimeter is made of steel, filled with rubble from the site. The constraints between building and context blur.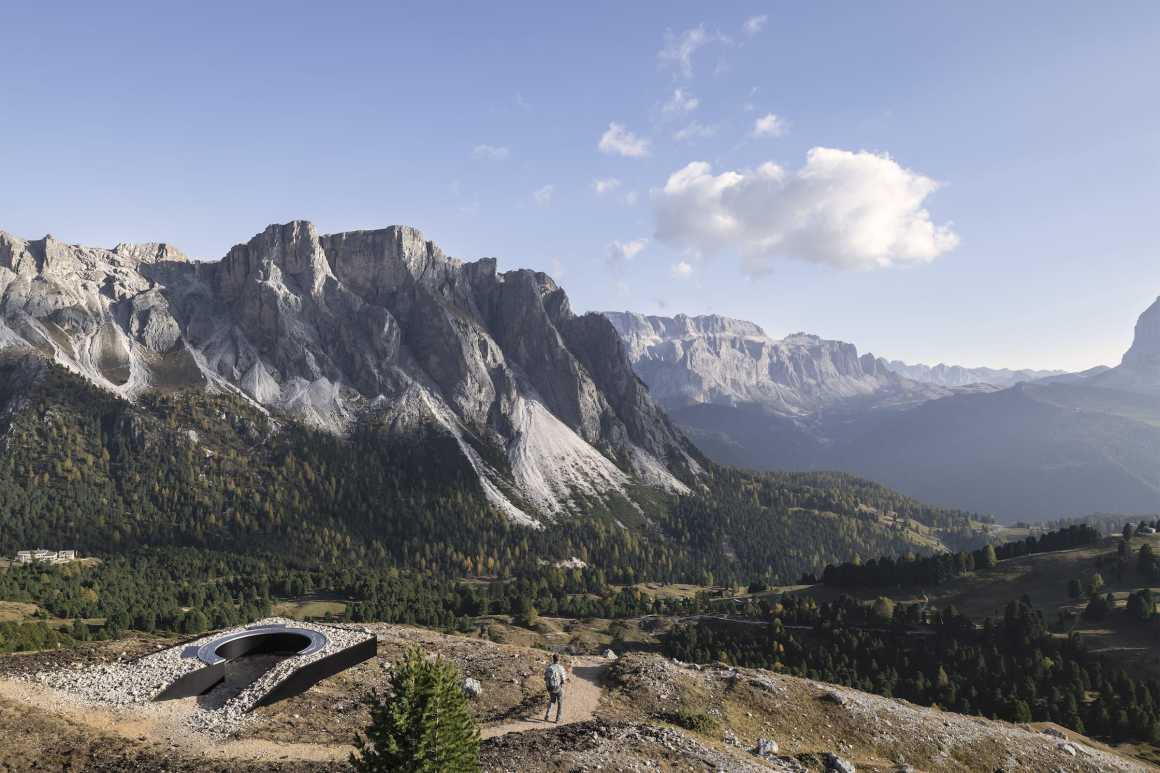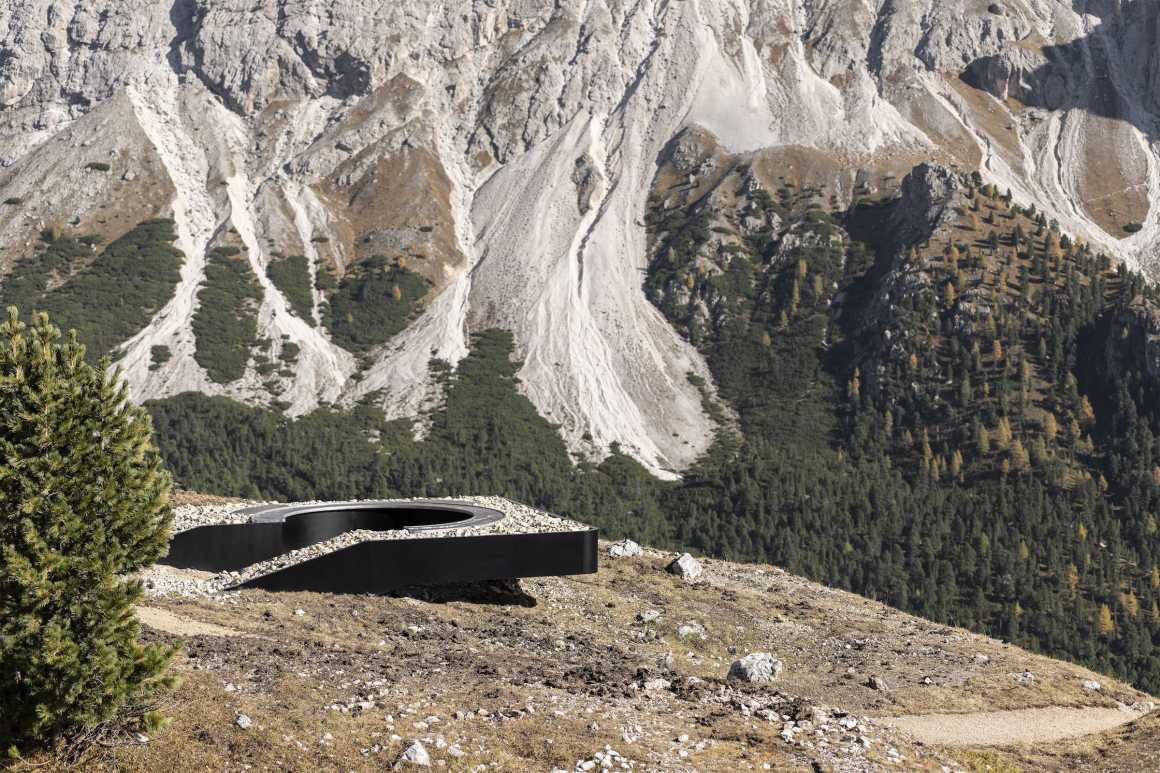 有一个小峡谷可以通向平台中心的圆形开口,那里存储着白云岩有关资料。由不锈钢制成的圆形索引展现了可见的山峰,而在索引的外边缘可以找到更多关于白云岩景观和地质的信息。
A small canyon leads to a circular opening in the center of the platform, where information is stored. A circular index made of stainless steel shows the visible summits. Further information about the landscape and the geology of the Dolomites is found on the outer skirt of the index.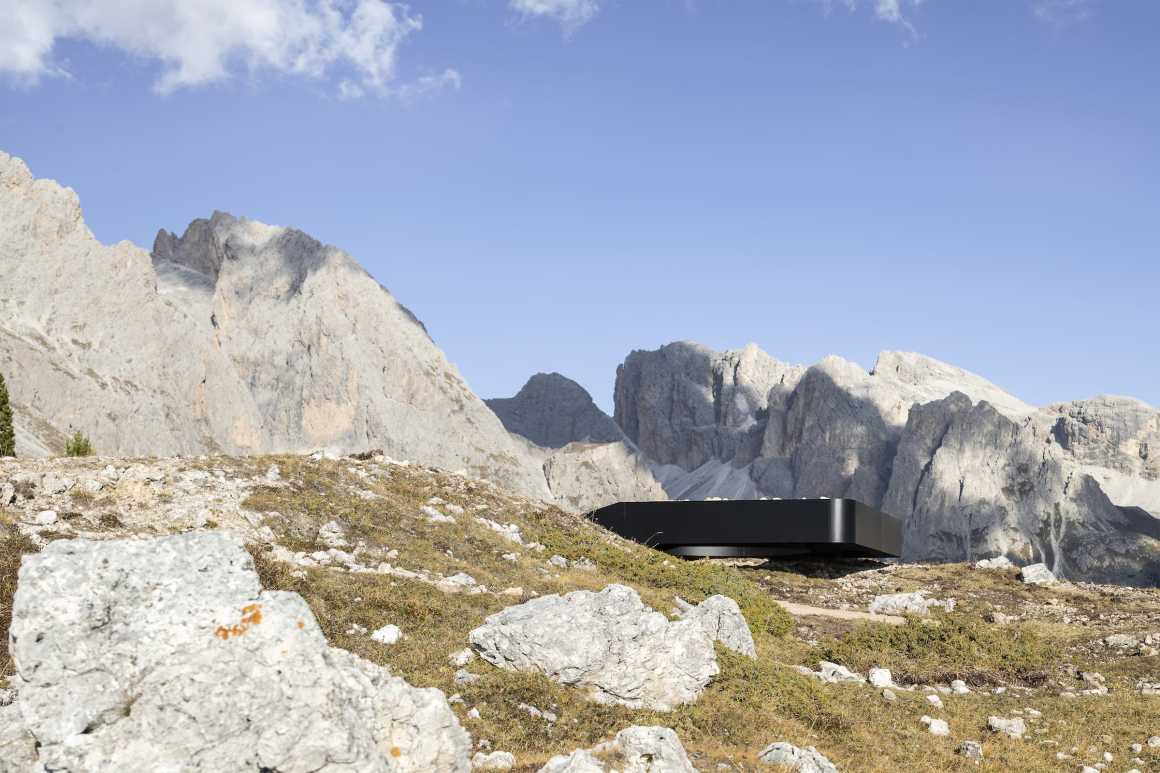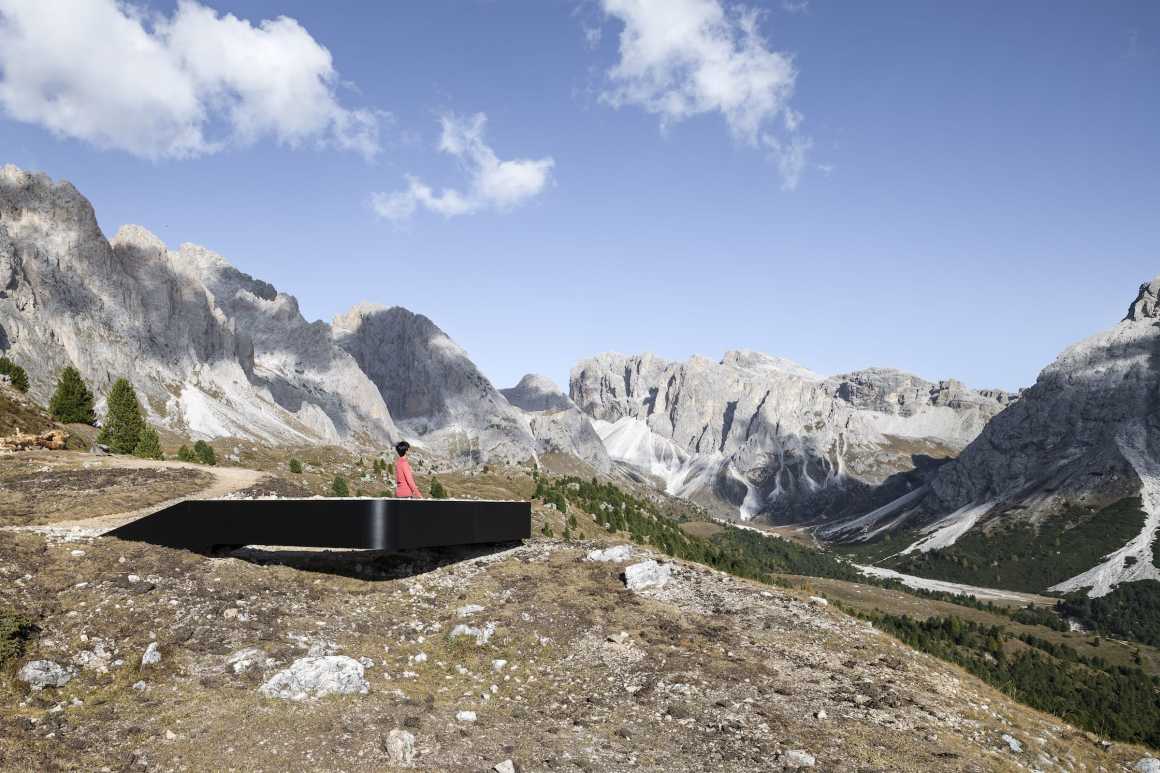 2009年,因其景观的美学价值和地质地貌的科学重要性,联合国教科文组织将白云岩列为世界遗产,并将白云岩留给了贝鲁诺、博尔扎诺、波德内、特伦托和乌迪内省创造的白云岩基金会保护。白云岩不是一个间断的山脉,而是由九个山谷、河流和其他山脉隔开的山脉系统。这片14.2万公顷的土地被联合国教科文组织列为世界遗产,形成了一个群岛,分布在广阔的高山地区,位于意大利五个省的边界内。"
In 2009 UNESCO listed the Dolomites as a World Heritage Site for the aesthetic value of its landscape and for the scientific importance of its geology and geomorphology and left to the protection of Fondazione Dolomiti-Dolomiten-Dolomites- Dolomitis created by the provinces of Belluno, Bolzano, Pordenone, Trento and Udine. The Dolomites are not an interrupted mountain chain but rather nine mountainous systems each separated by valleys, rivers and other mountains. The 142,000 hectares that make up the UNESCO World Heritage Site form a sort of archipelago spread over a vast Alpine area and falling within the boundaries of five Italian provinces.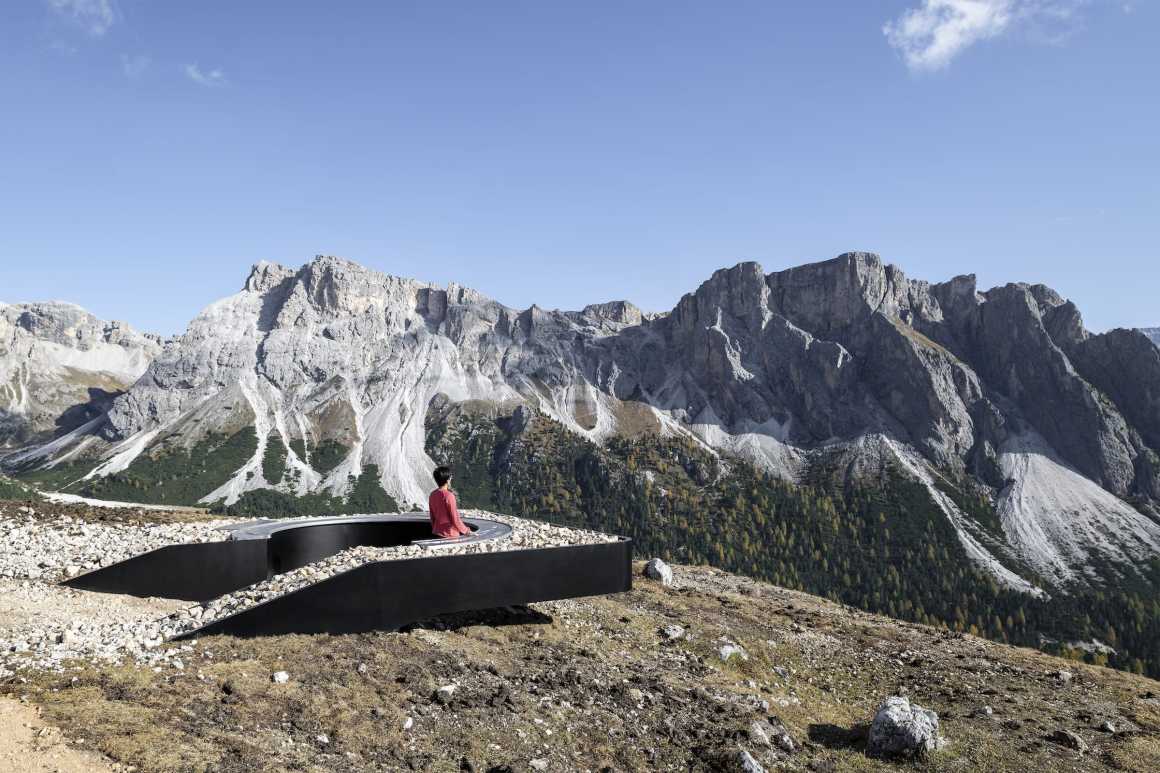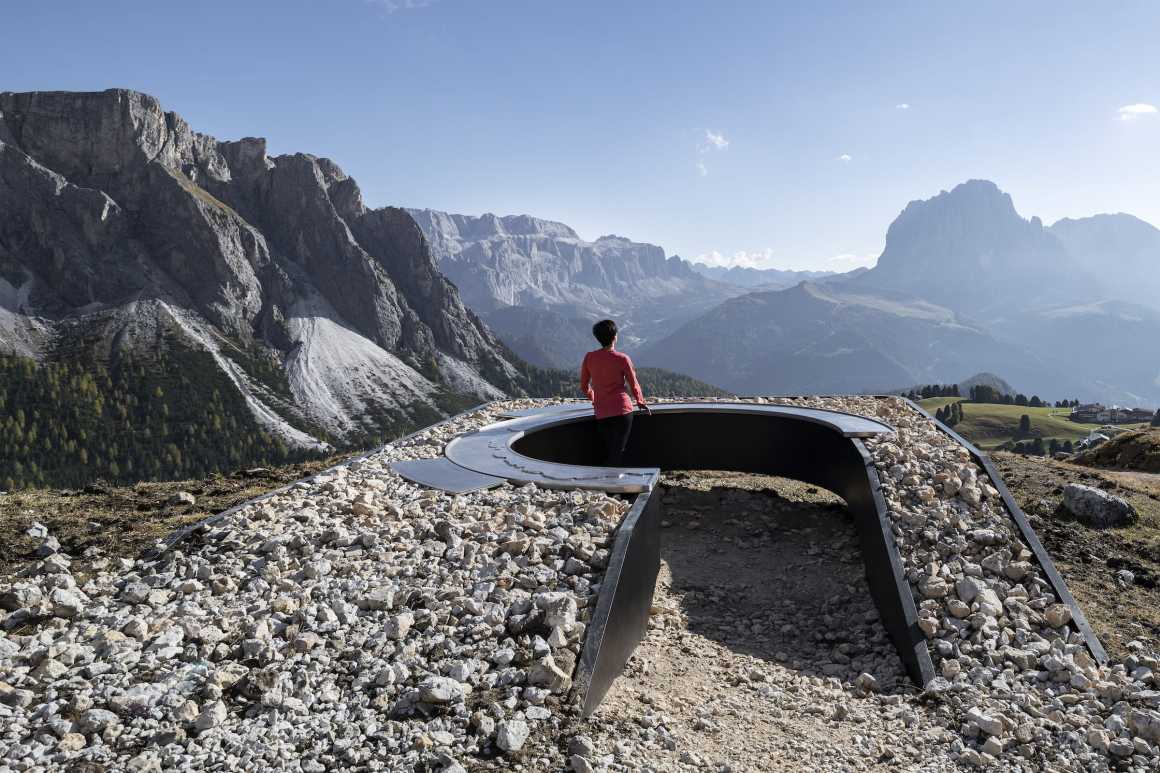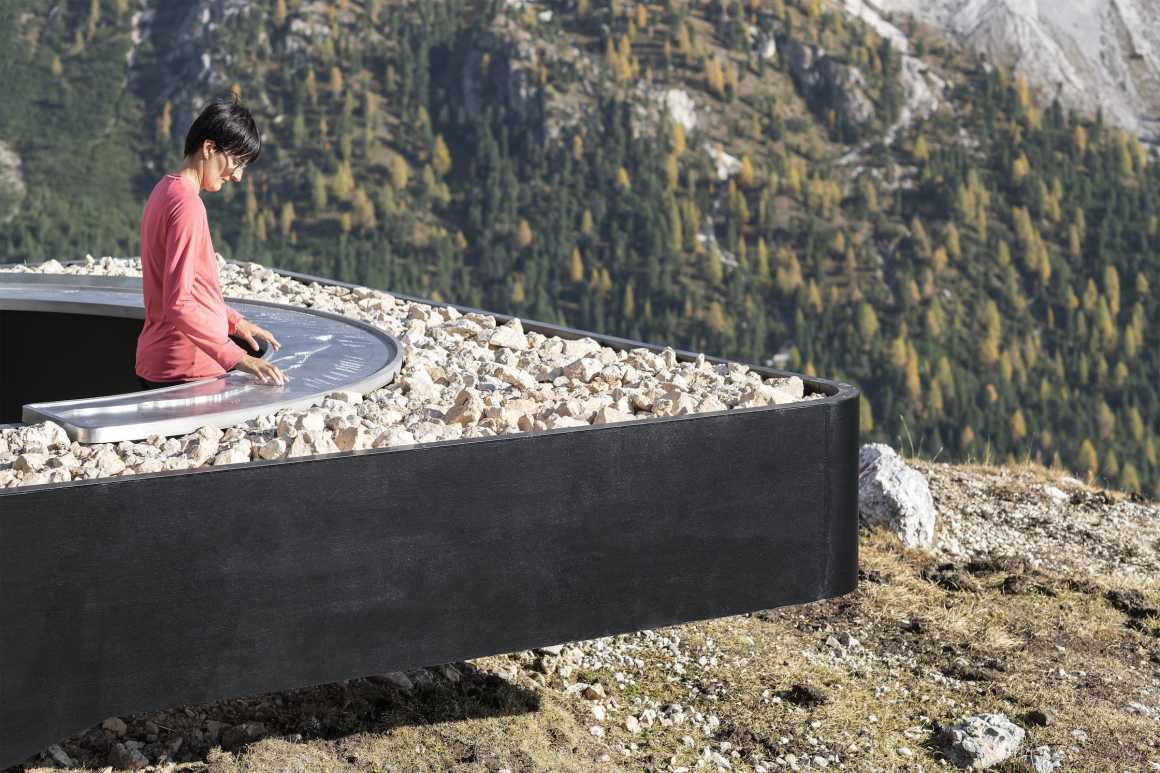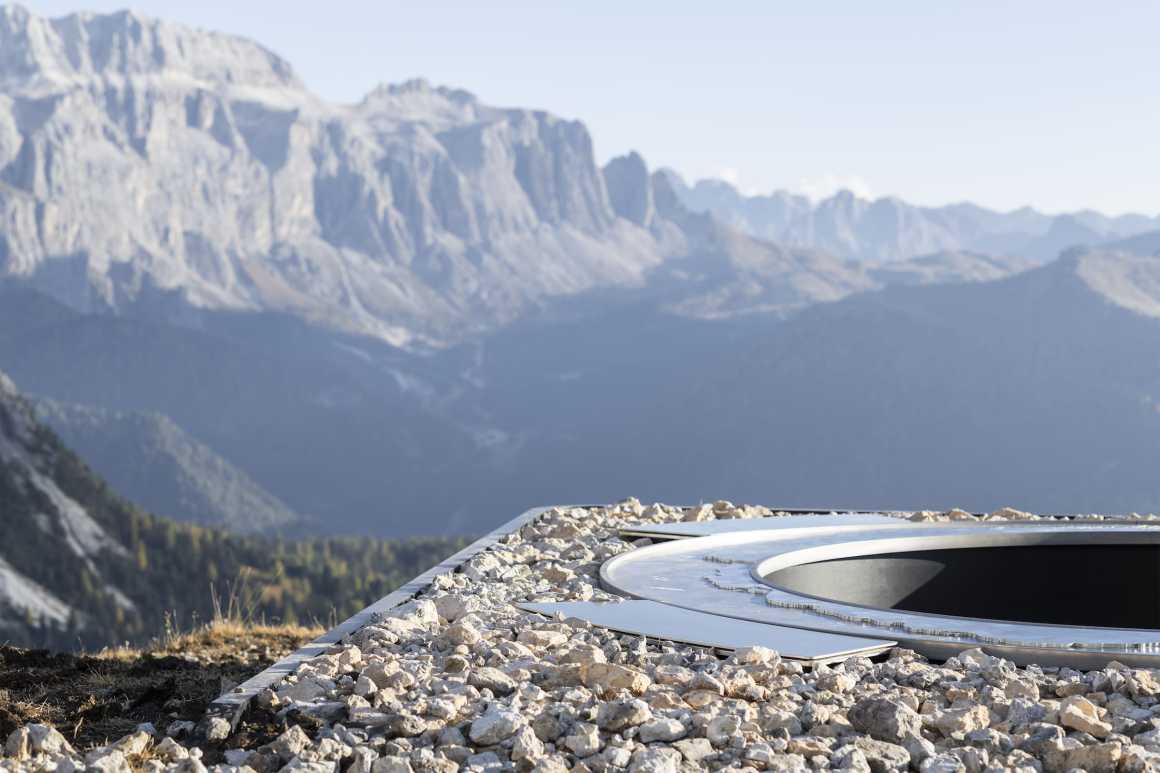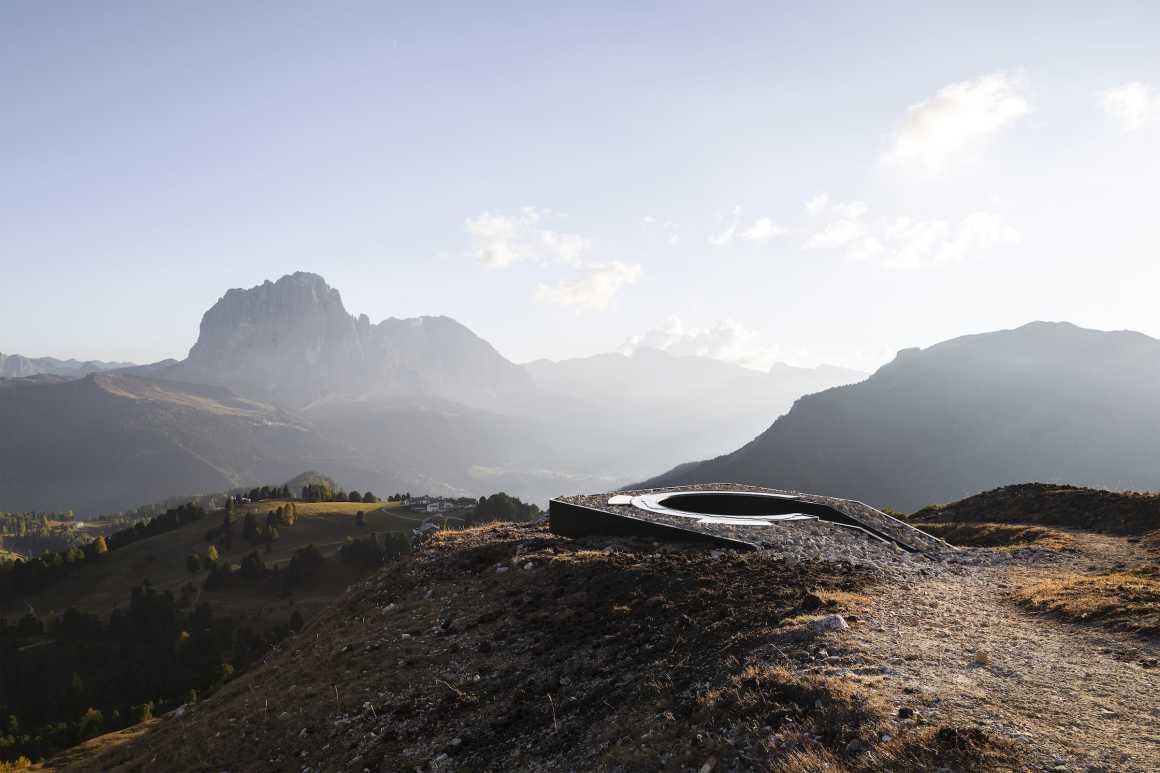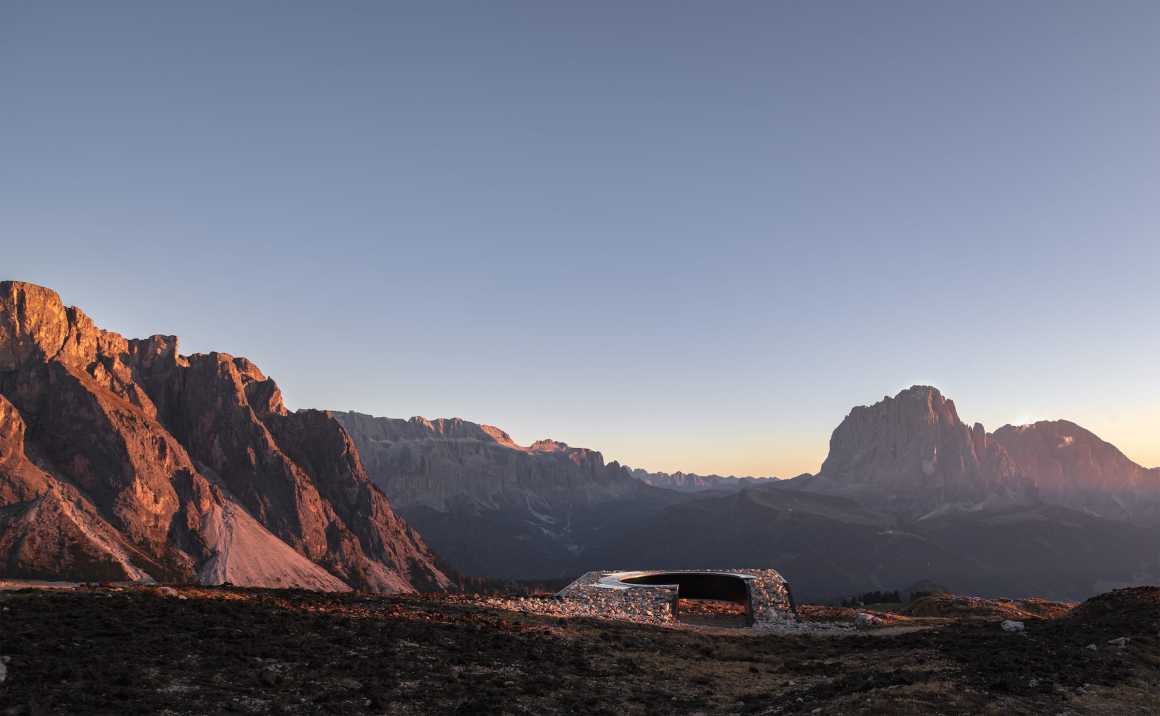 地点: 意大利瓦尔加迪纳
完成: 2018年
客户: Comune di S. Cristina in Val Gardena
结构分析: Ing. Rodolfo Senoner
摄影: Oliver Jaist
Location: S. Cristina in Val Gardena,
Completion: 2018
Client: Comune di S. Cristina in Val Gardena
Structural analysis: Ing. Rodolfo Senoner
Photography: Oliver Jaist
更多 Read more about: Messner Architects