本文由 Hanazaki Landscape 授权mooool发表,欢迎转发,禁止以mooool编辑版本转载。
Thanks Hanazaki Landscape  for authorizing the publication of the project on mooool, Text description provided by Hanazaki Landscape.
Hanazaki:整个花园占地1000平方英尺,设计经过深入研究,融合了不同风格的世界景观和地中海文化,这是一条繁茂的连接路线,混合了三种不同场景的环境,作为进入通道的浅红色石笼装饰,以及介入的桃花卵石微观缝隙和绿色水镜,是底部22米薰衣草自然资源的主题墙之一。
Hanazaki:It has an area of 1,000 square feet, and the design has been thoroughly studied, spanning different styles of world landscape and Mediterranean culture. Is a connected luxuriant route a mixture of three different scenarios of the environment, as an input channel and intervention by shallow red stone gabiao rachao adornment, peach blossom pebbles microscopic gaps and green water of the mirror, is one of the thematic wall at the bottom of the 22 meters lavabo natural sources.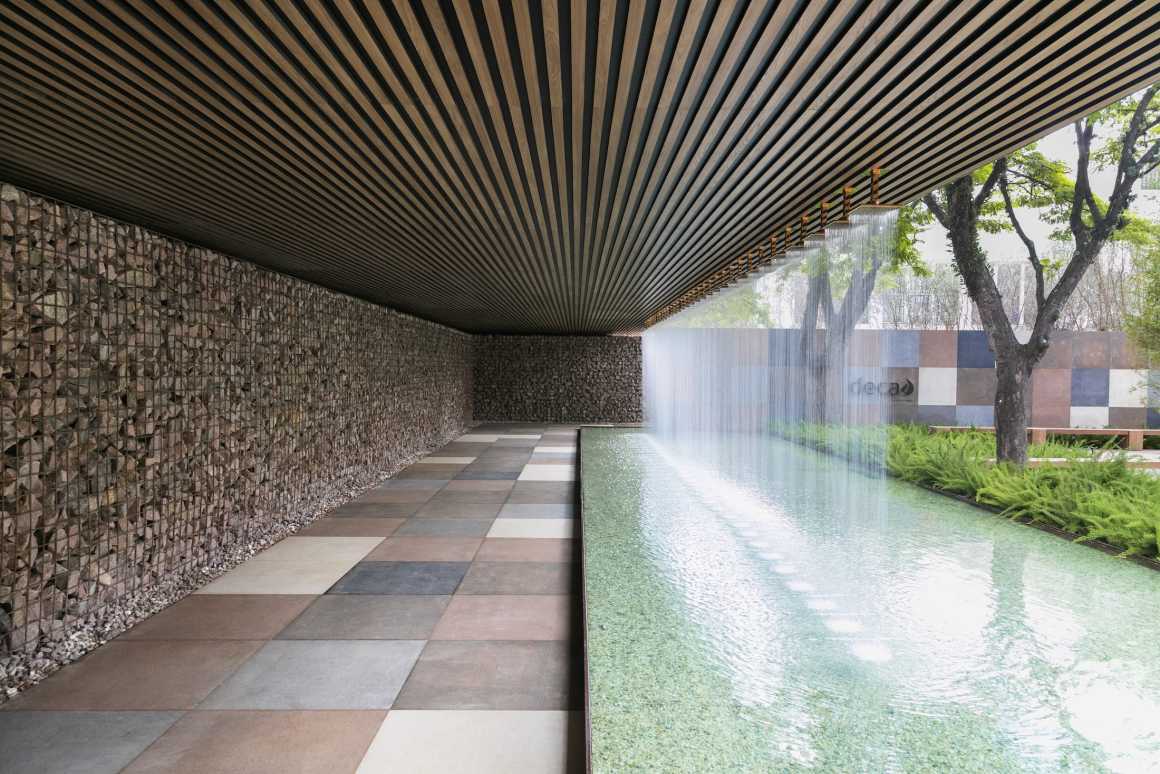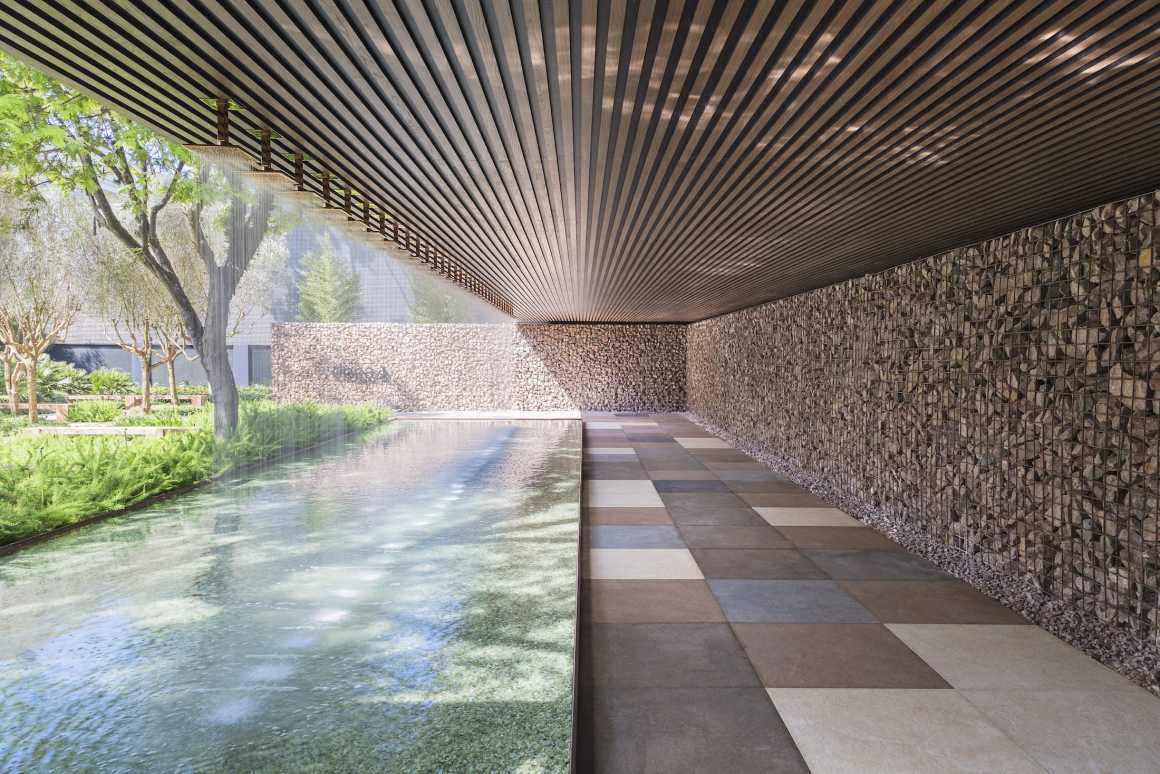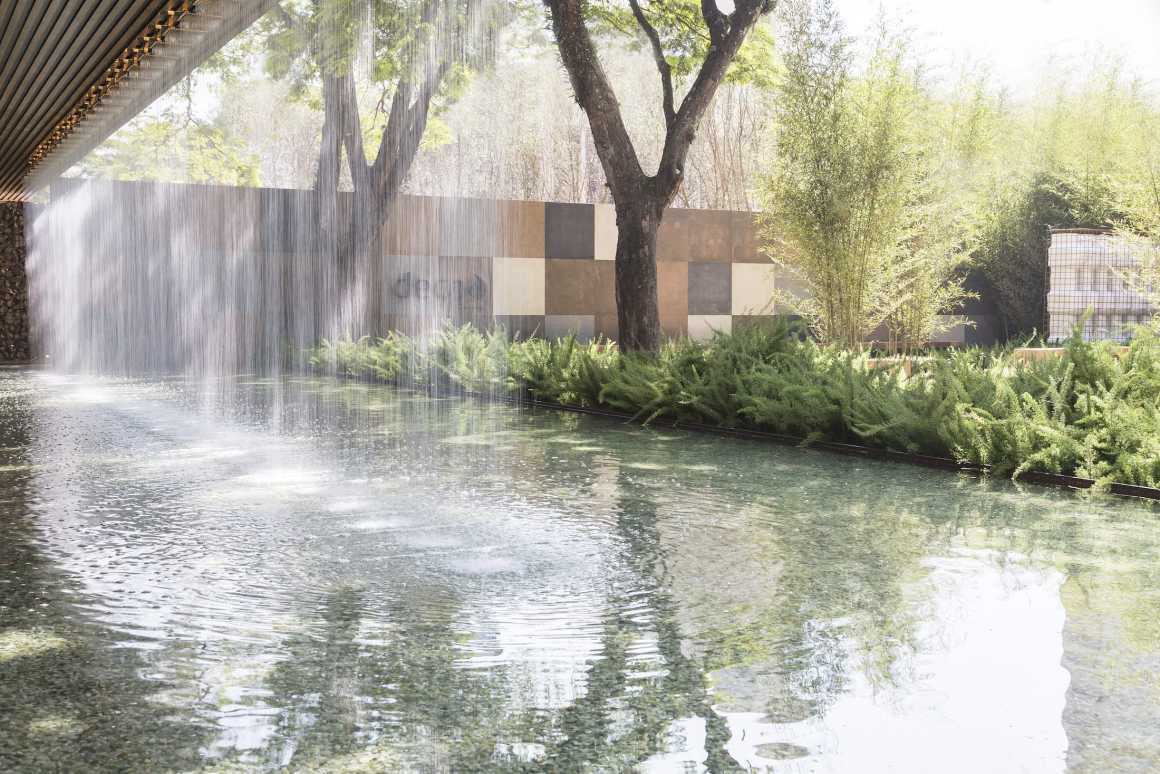 在第二阶段,我们运用了一种巨大的木块、雨水帘,创造了一个虚幻的窗帘,让花园的一部分景观通过瀑布对整体环境产生影响。
In the second stage, we applied a kind of huge wooden block, rain shower, and created an unreal curtain, allowing part of the garden landscape to have an impact on the environment through the waterfall.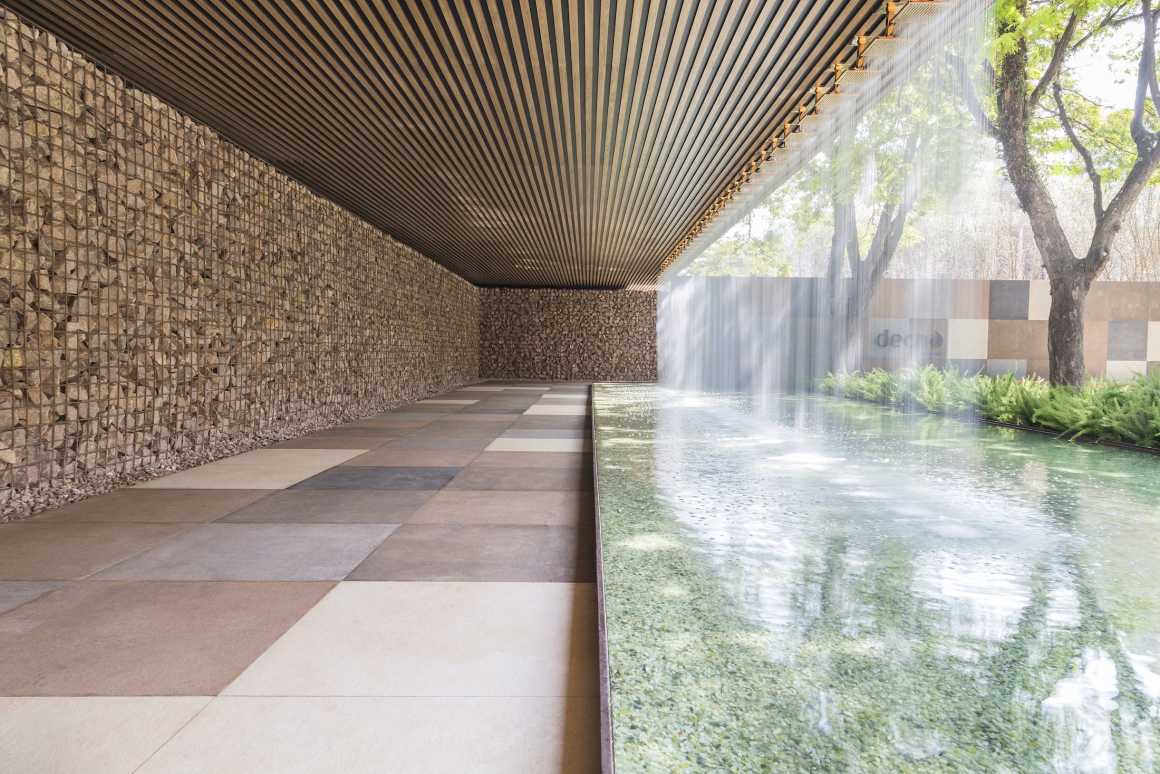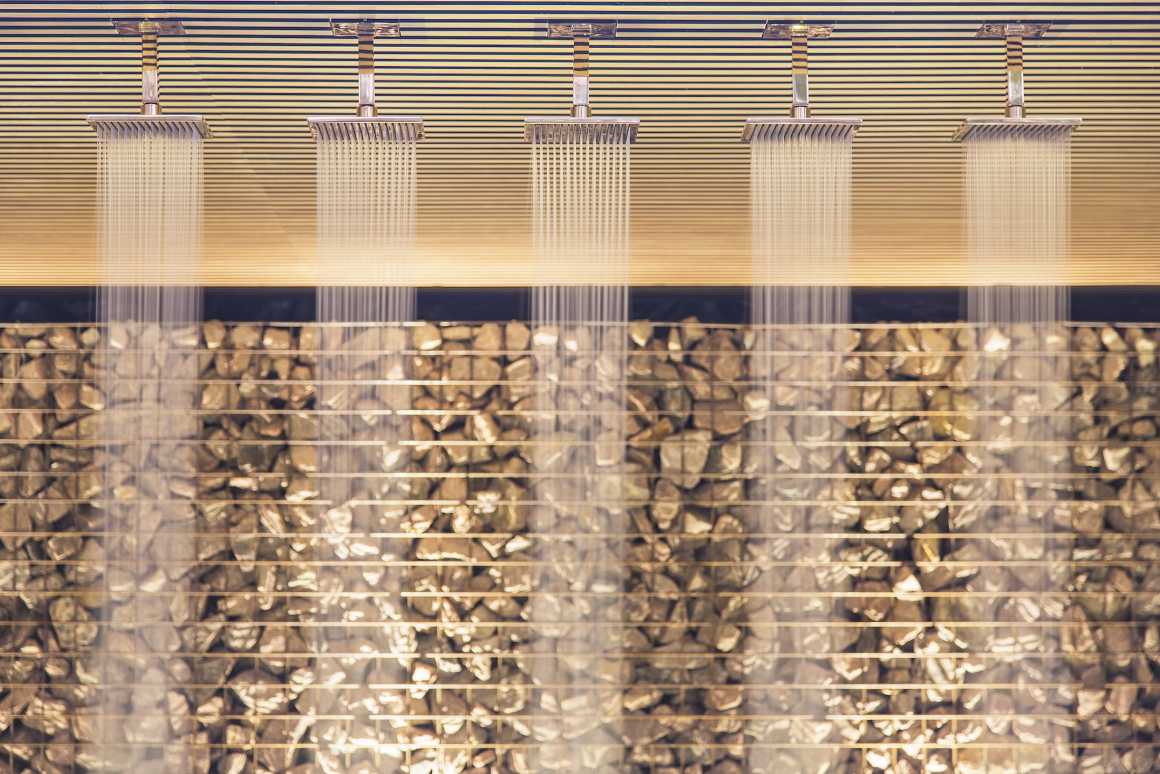 穿过这段旅程后,就到达了一个由cobogdos文化图腾设计的互动花园,整个花园形成了一个多角度的大型装置。花园中共有20棵橄榄树,它们的色调与玻璃衬里相呼应,其他植被在第三个空间中起着非常重要的作用,3棵天冬植物是狐尾花园中的亮点,通过我们的方法,将棕榈树、榕树和灌木等所有这些植被共同围合成了一个隐秘的空间。
After this journey, it began an interactive garden, designed by cobogdos cultural totem, which formed a large installation with different angles. There are 20 olive trees in the architectural landscape, which have a similar hue to that of the glass lining. Other vegetation plays a very important role in the third space, 3 asparagus is a light in the fox's tail gardens, palm trees, banyan tree and shrub, using our method, all these vegetation form a closed space.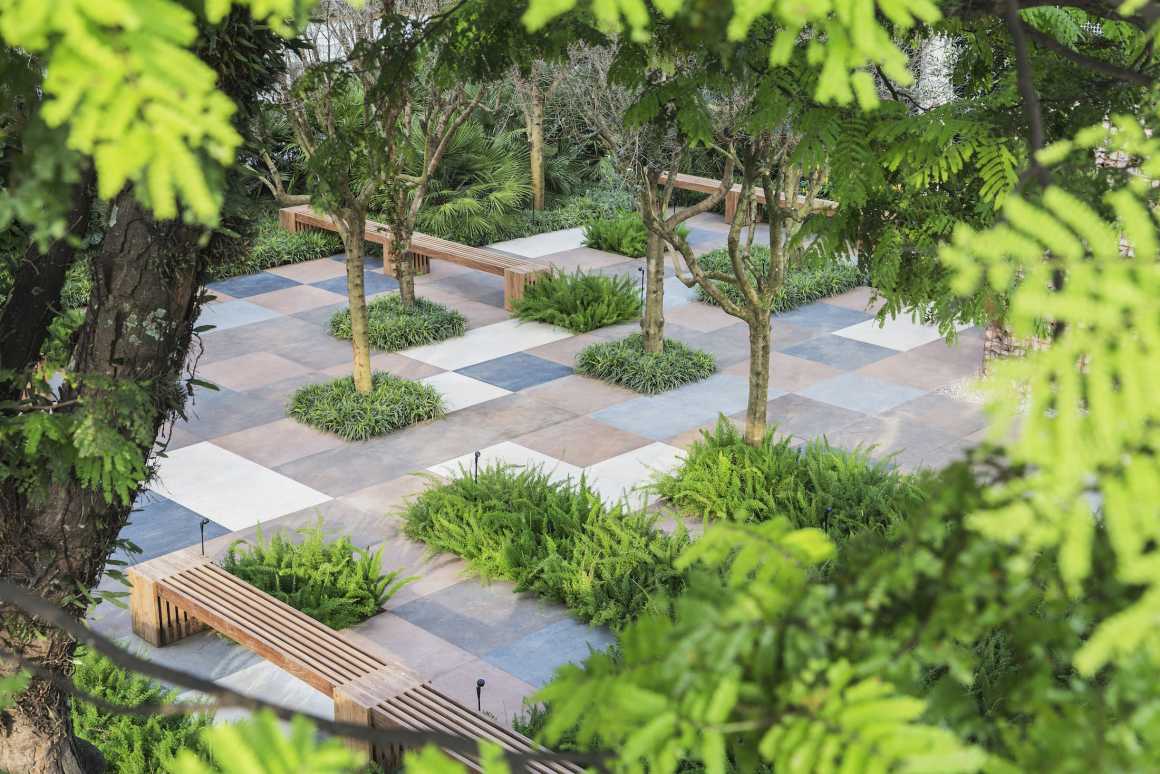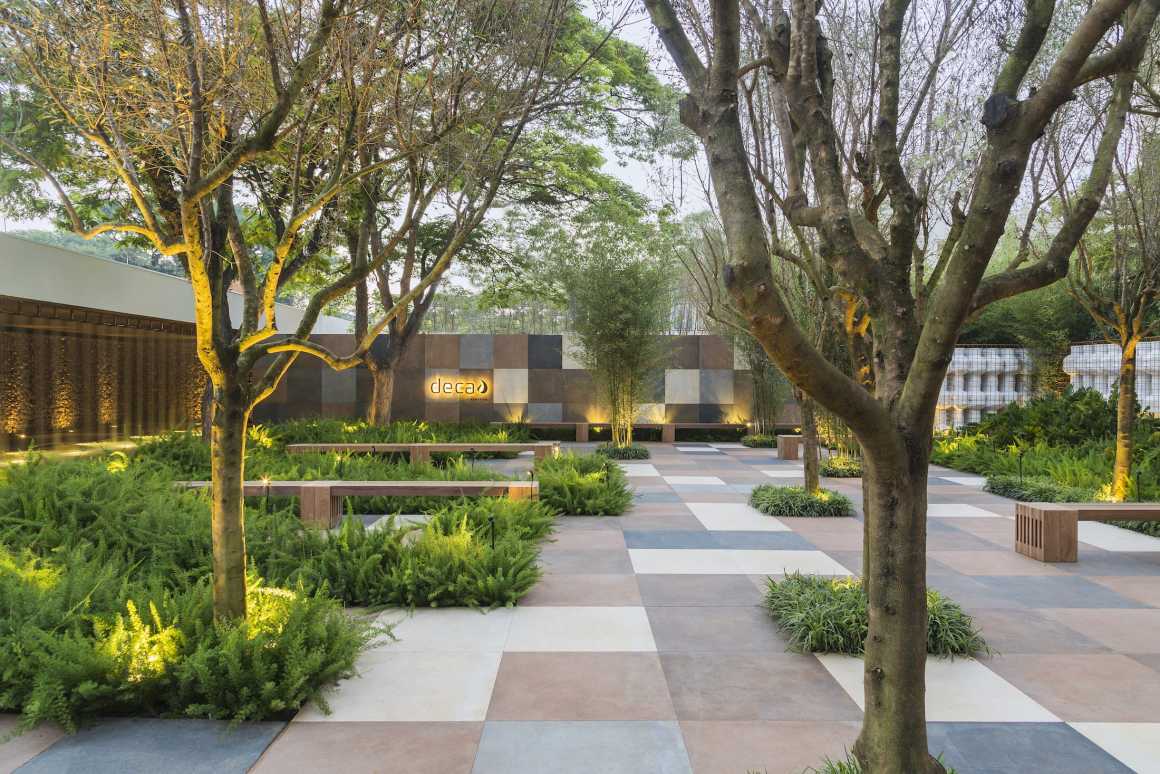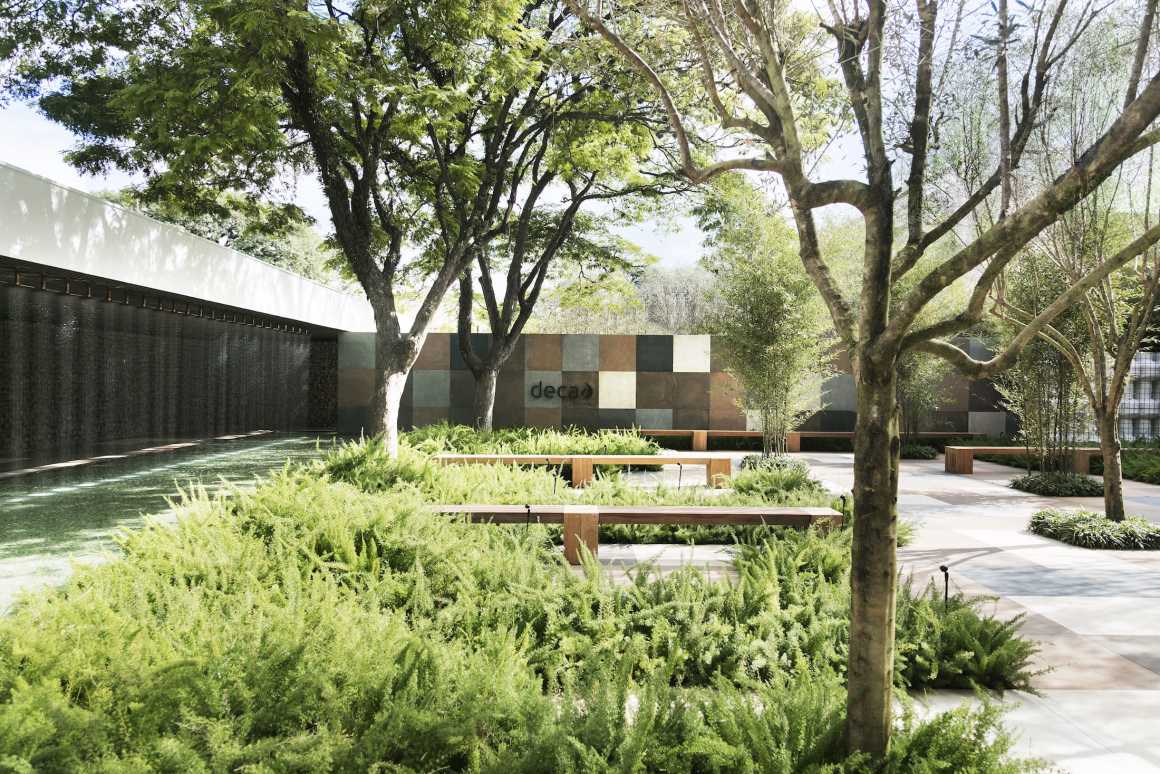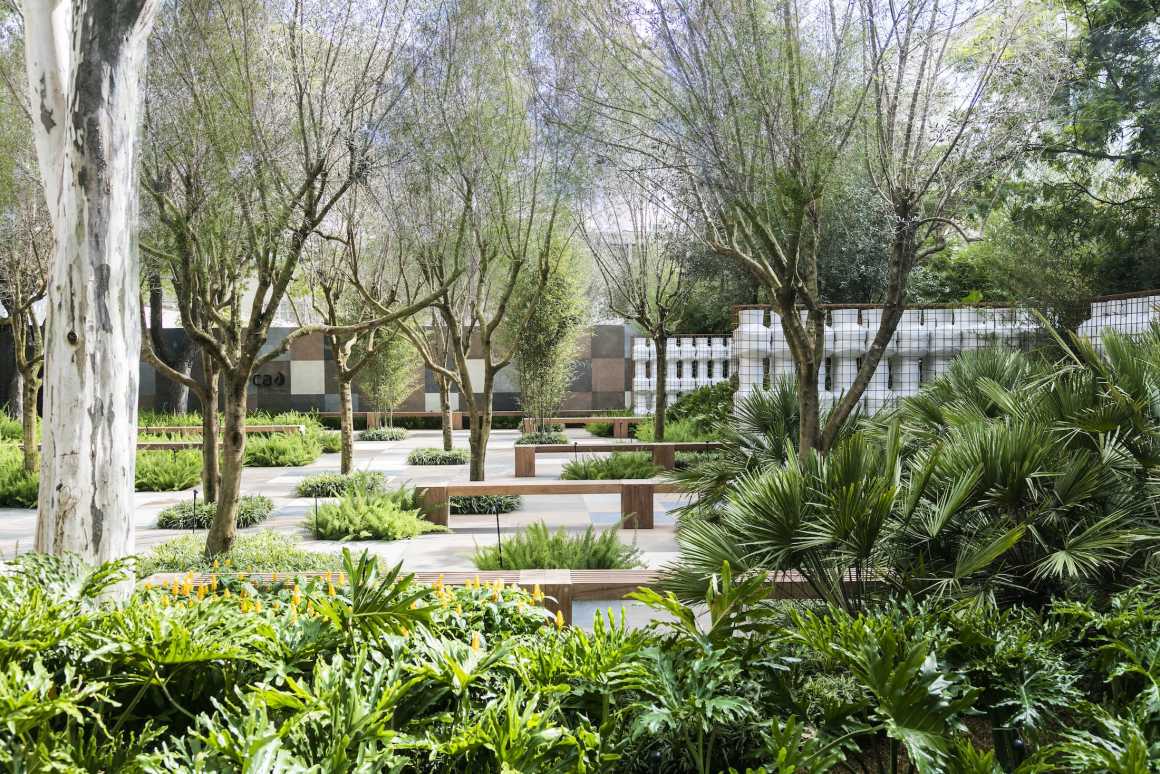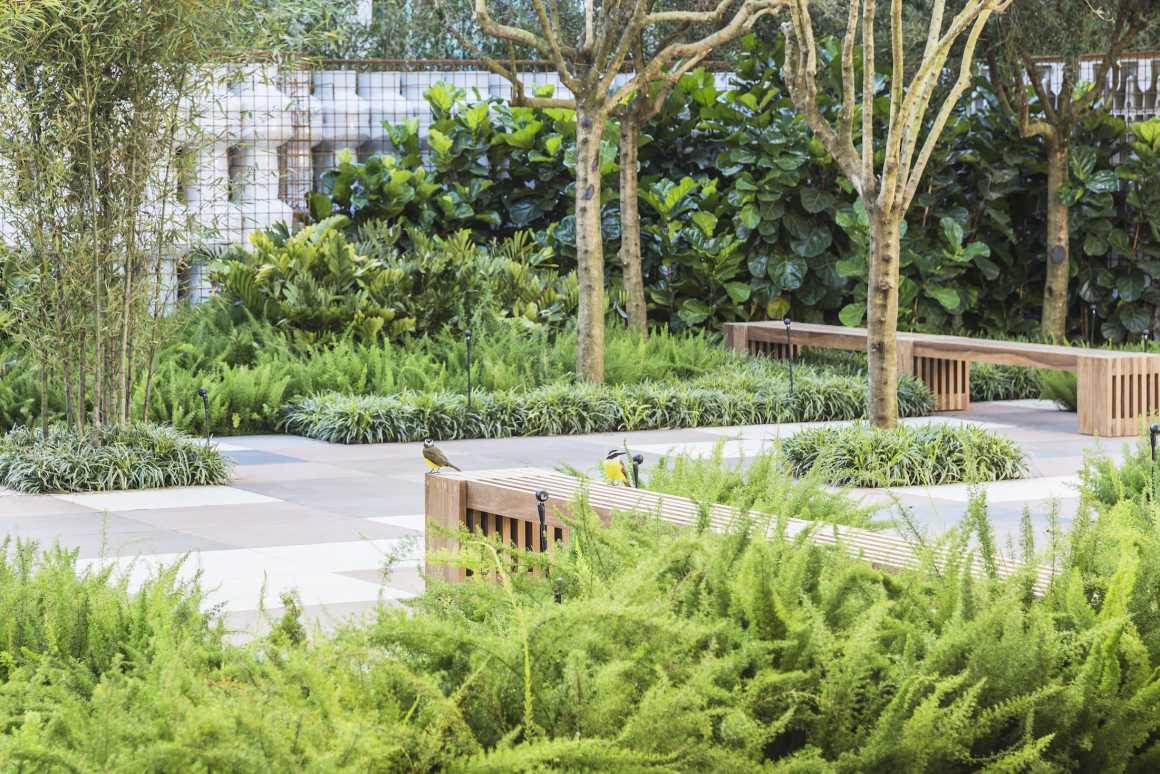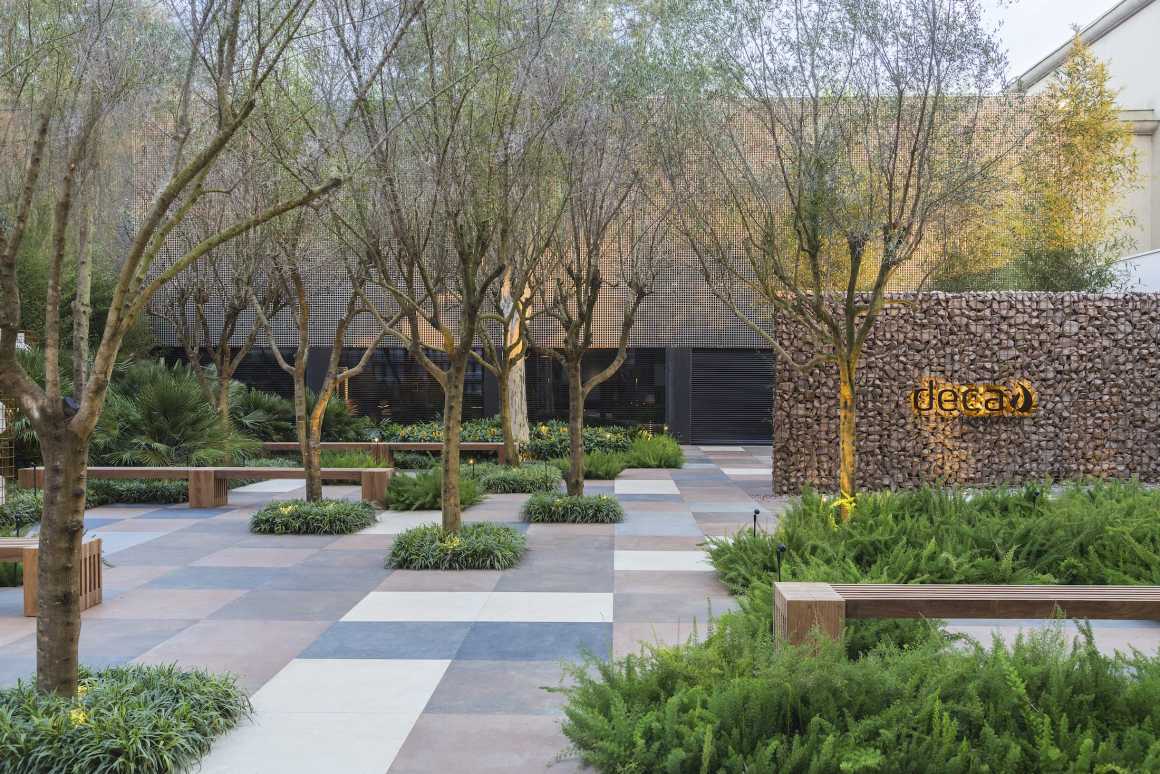 ▼花园细节 Detail
项目名称:Casa Cor 2017 – Jardim Deca
项目类型:庭院花园
位置:巴西完成年份:2017
设计公司:Hanazaki
图片:Yuri Seródio
Project name: Casa Cor 2017 – Jardim Deca
Project type: Courtyard Garden
Location: Brazil
Completed: 2017
Designer: Hanazaki
Photos: Yuri Seródio
更多 Read more about:Hanazaki