本文由 WTD纬图设计机构 授权mooool发表,欢迎转发,禁止以mooool编辑版本转载。
Thanks WTD for authorizing the publication of the project on mooool, Text description provided by WTD.
纬图设计机构:依照建筑布局生成的空间肌理,以及顺应地形地貌的设计原则,设计运用直线的转折交叠来联结空间,并借助复杂的地形高差来转换空间的势能,形成别致灵动的流水阳台、飞流直下的欢腾瀑布、曲折回转的滨湖水岸等丰富的水岸景观。同时,依托龙湖多年积累的物业数据,设计团队细致分析了业主的需求,让人景相融,以延伸景观空间的生命力和社区的活力。
WTD:As the existing architectural layout offers a sound basis for this landscape project, the design uses a series of straight-linear elements to organize and connect different site components, and transforms the dramatic landform into diverse attractive landscapes, including floating balconies, waterfalls, and waterfront spaces. Meanwhile, through a big data study on property owners' preference and needs, the design team attempts to link people and nature with pleasant landscapes to enhance the vitality of the community.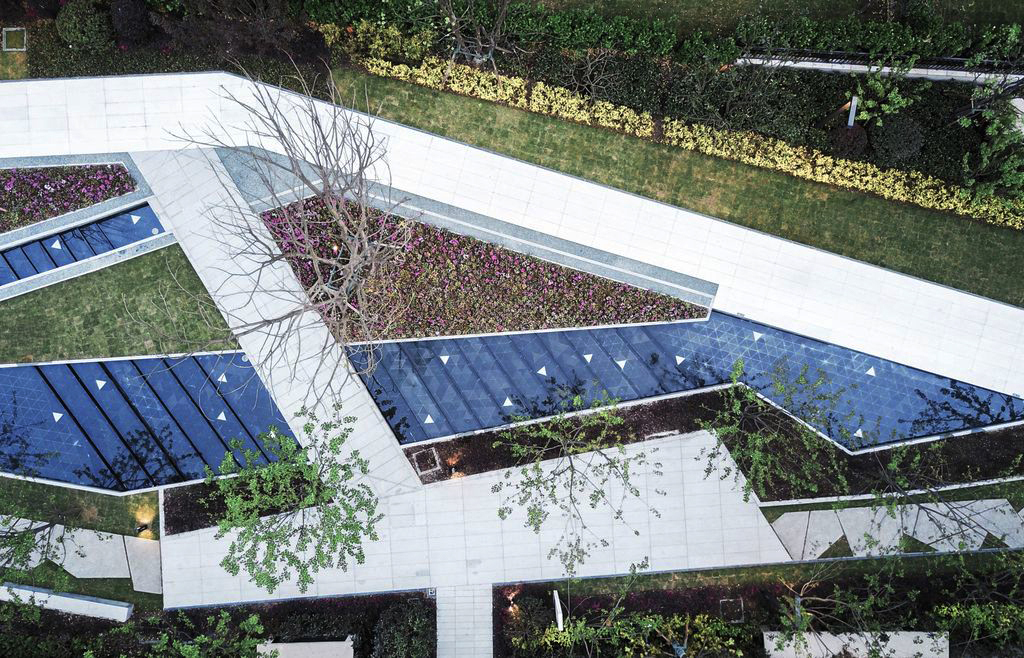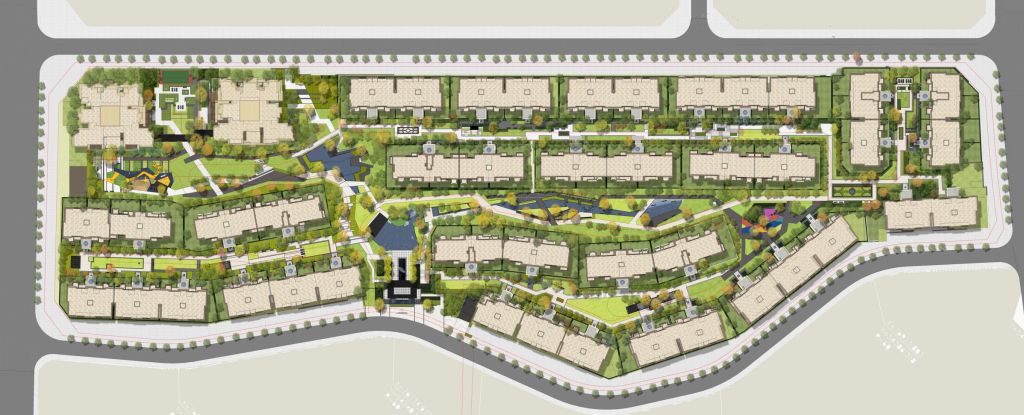 总平面图  Master Plan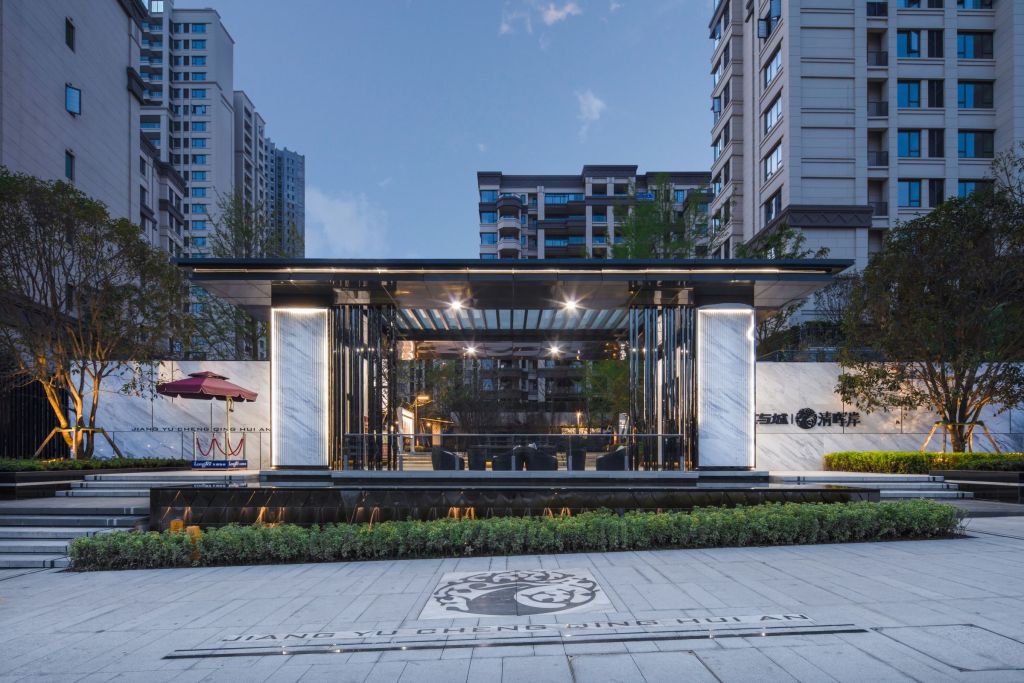 入口空间 Entrance space
中庭水景Quadrangle  waterscape
8% 的缓坡入水,顺应水线的铺贴,错落有致的停留点都认真考虑到人景互动的发生条件,以及减少对两侧住户的干扰。每一寸细节的推敲,只为让关爱和美好不断延续。精准的水线设计,阳光下,如童话般美丽。
8% of the gentle slopes enter the water, along the paving of the water line, and arrest points carefully consider the occurrence conditions of human-scene interaction and reduce interference to households on two sides. The scrutiny of every inch of detail is only to keep care and beauty alive. The precise design of the waterline is as beautiful as fairy tales while under the sunlight.
儿童可以参与的水景Children's waterscape play area
项目名称:重庆龙湖新江与城•清晖岸(2018年度地产设计大奖金奖)
项目地址:重庆大竹林
业主单位:重庆龙湖地产
景观设计:纬图设计机构
设计时间:2015 年 10 月—2016 年 12 月
建成时间:2017 年 12 月
用地面积:62700㎡
摄影:Holi河狸景观摄影
Project name:  LongFor Qinghui Waterfront Residential Area in Chongqing ( 2018 China Real Estate Design Award )
Location:  Dazhilin, Chongqing
Client:  LongFor
Landscape design: WTD
Design time:  October 2015 – December 2016
Completion date:  December 2017
Area: 62700㎡
Photography:Holi河狸景观摄影
更多:WTD纬图景观