本文由PDS design 派澜设计事务所授权mooool发表,欢迎转发,禁止以mooool编辑版本转载。
Thanks PDS design for authorizing the publication of the project on mooool, Text description provided by PDS design.
派澜设计事务所:项目用地位于南京主城雨花台区,展示区面积约3400㎡,展示区景观面积约2100㎡,整体场地空间较小,呈"L"型,横向空间局限性比较大。设计满怀一颗憧憬美好诗般生活的向往之心,从艺术赏析的角度,结合地域特征(雨花台),从场地本身的局限和特点出发,将"L"型狭长的街角空间升级为灵动的艺术品质空间。
PDS design:The project is located in Yuhuatai District, the main city of Nanjing. The exhibition area is about 3400m2, The display area of the exhibition area is about 2100m2, The overall venue space is small, showing an "L" shape, Horizontal space is more limited. Designed with a longing for a beautiful poetic life, from the perspective of artistic appreciation, combined with regional characteristics (Yuhuatai), from the limitations and characteristics of the venue itself, the "L" narrow street corner space is upgraded to a smart art. Quality space.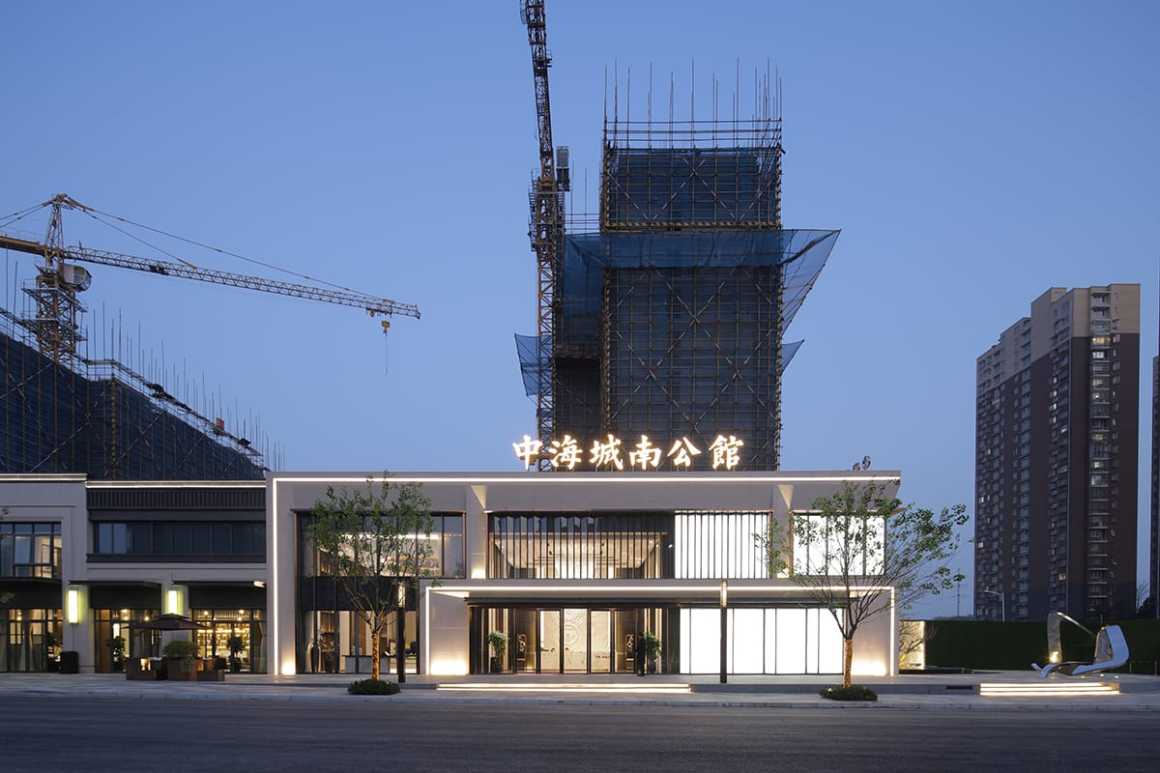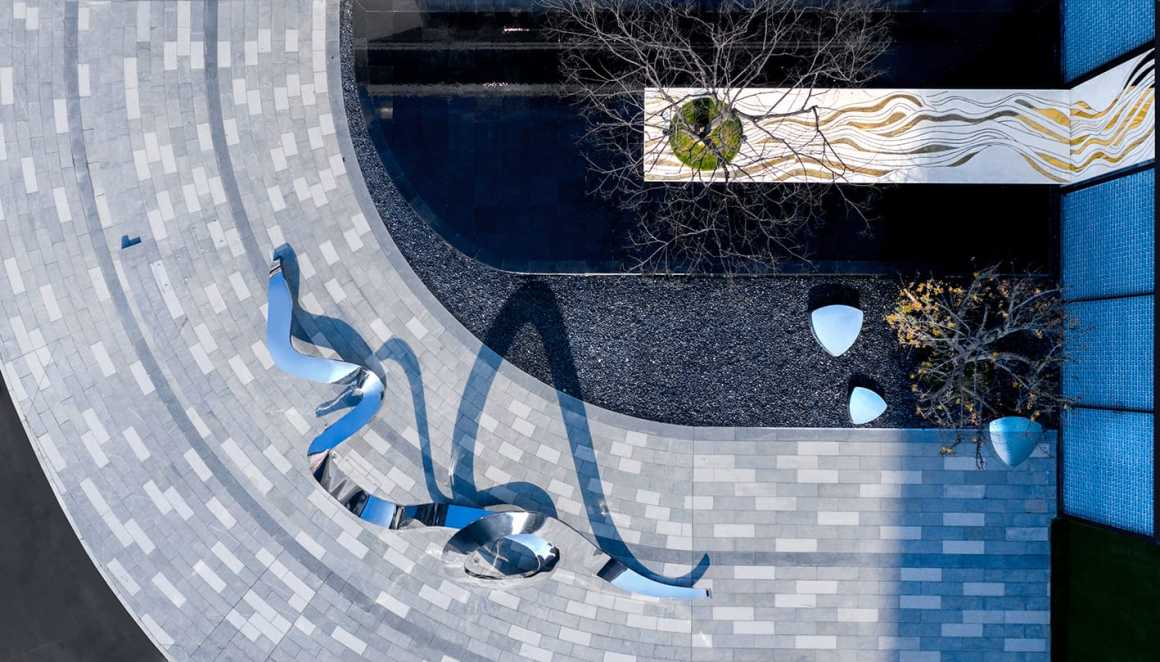 雕塑 sculpture
艺术灵动的雕塑艺术结合坐凳和标识功能是整个空间的点睛之笔。
The art of artistic sculpture combined with the bench and logo function is the crowning touch of the entire space.
流动的线条感搭配镜面不锈钢材质在阳光下仿佛流动起来。
The flowing lines feel like mirrored stainless steel flowing in the sun.
▼雕塑细部 Sculpture detail
▼雕塑设计 The design process of Sculpture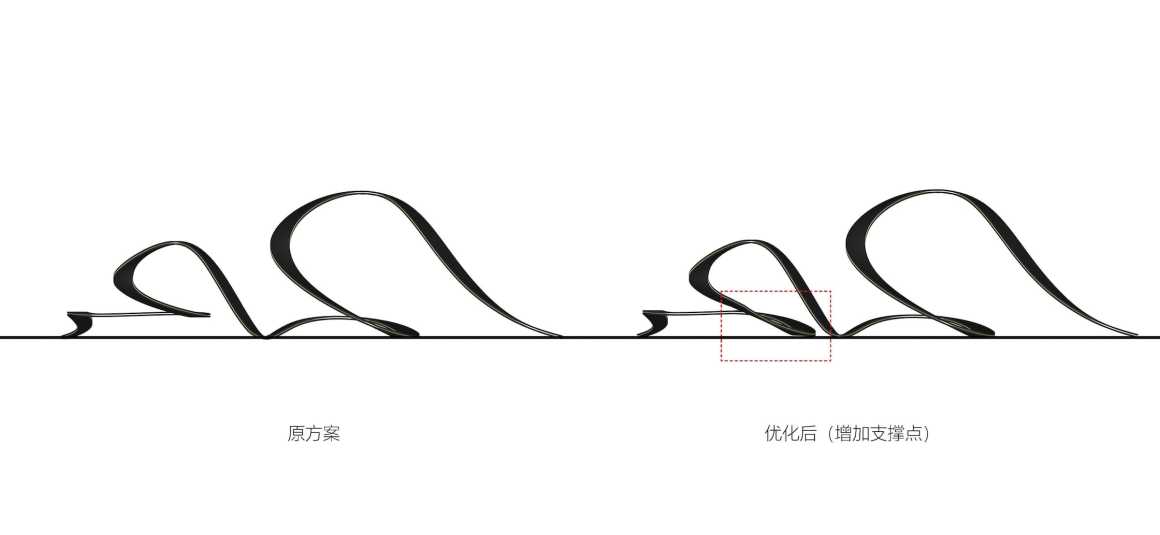 ▼雕塑施工图 The construction of Sculpture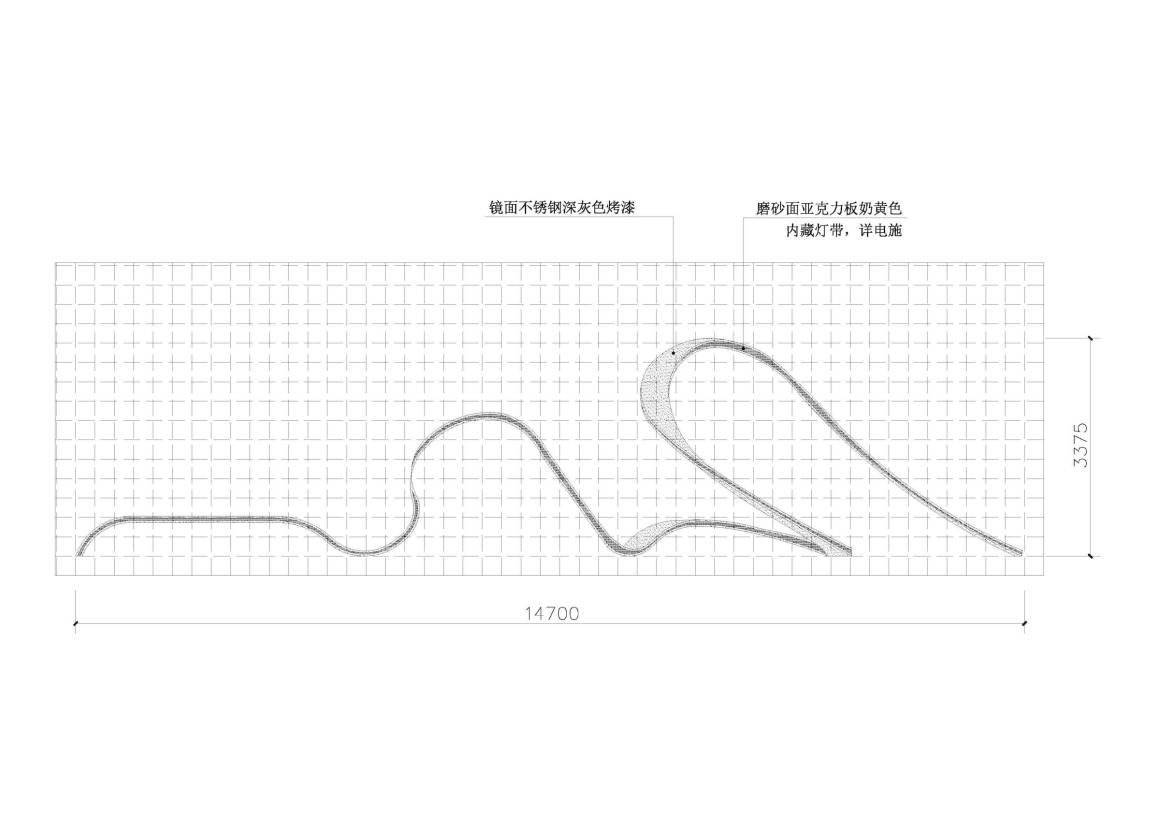 水景 Water feature
建筑前的镜面水景景观低调的衬托出建筑的气质,并且给场地带来了禅意的静谧感。
The mirrored waterscape in front of the building provides a low-key backdrop to the temperament of the building and gives the venue a sense of tranquility.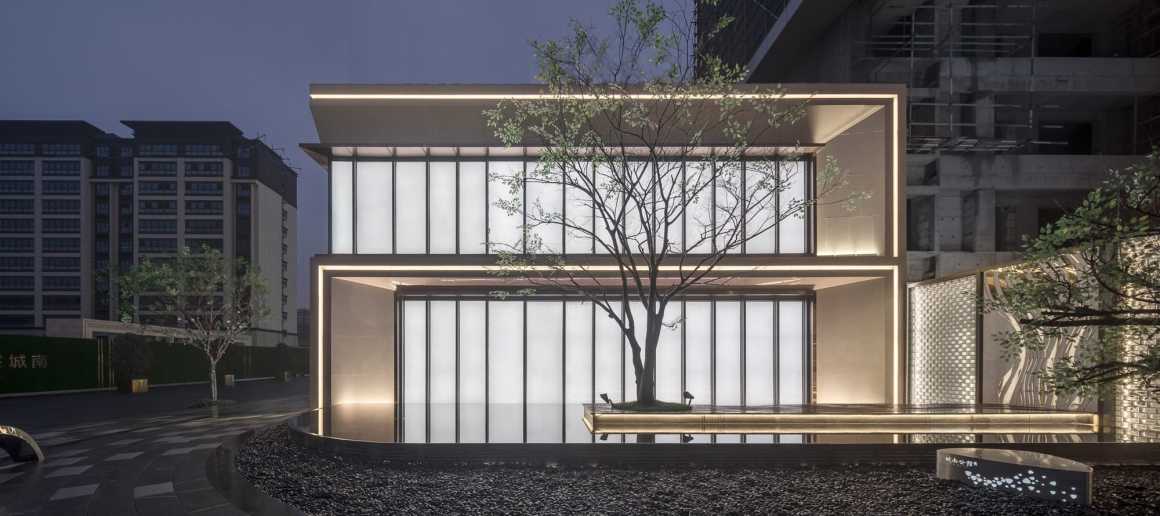 树池 Tree pool
从玻璃砖隔断流入水中的特色树池为水景添入了独特的色彩。链接了立面和平面,仿佛融化的金子流动在画面中。
The characteristic tree pool that flows into the water from the glass bricks adds a unique color to the waterscape. Linked to the facade and plane, as if the melting gold flows in the picture.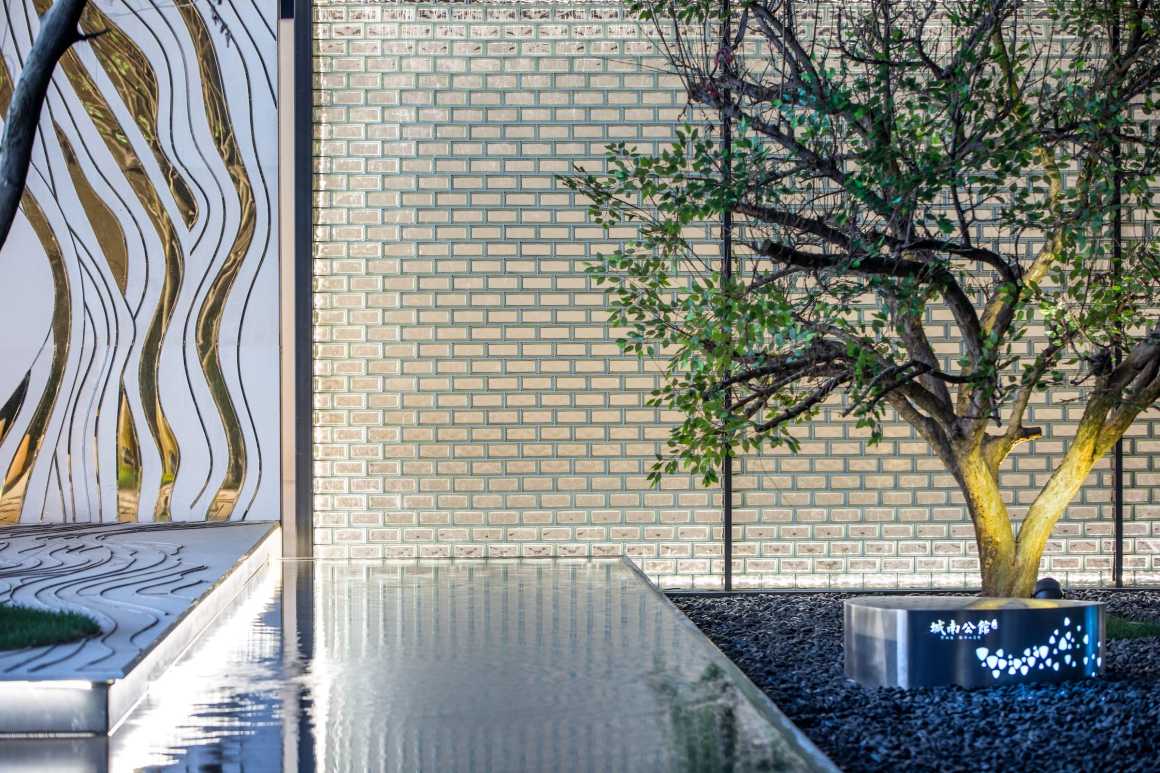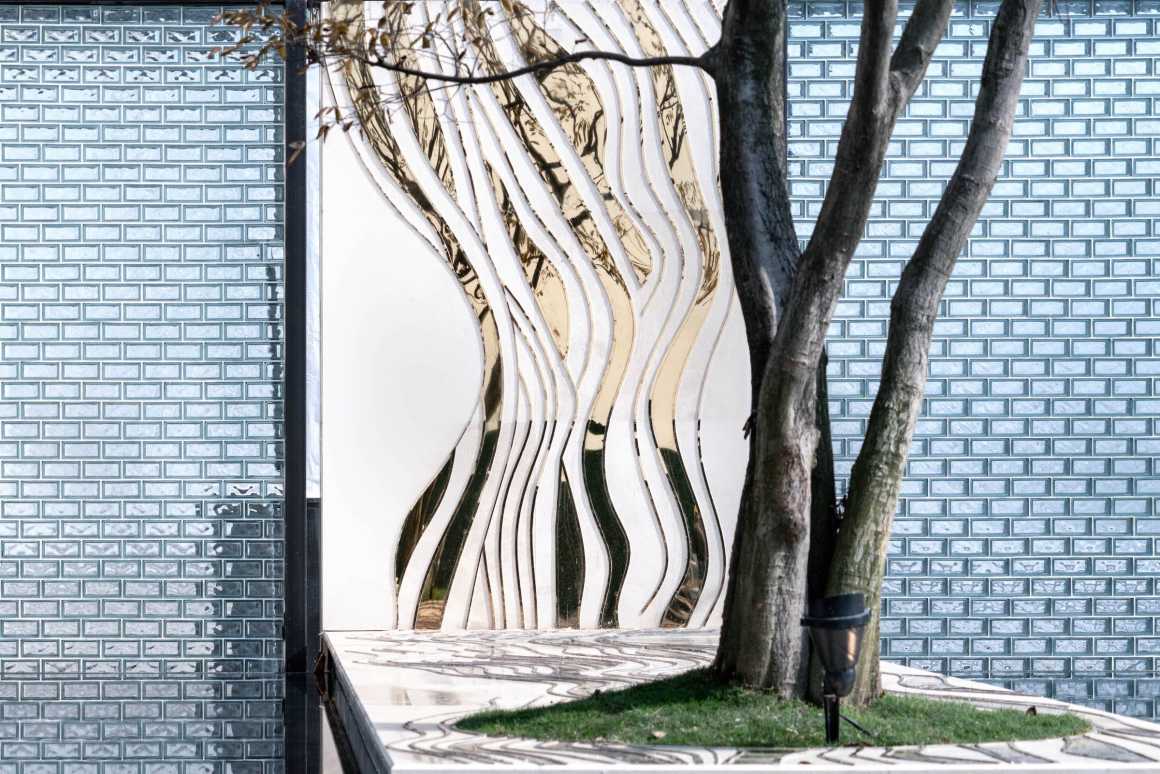 玻璃砖墙 Glass brick wall
柔和半透明的玻璃砖墙,作为广场空间和停车场的隔断,朦胧的通透感给空间以温柔的触感。
The soft translucent glass brick wall serves as a partition between the plaza space and the parking lot, and the sleek transparency gives the space a gentle touch.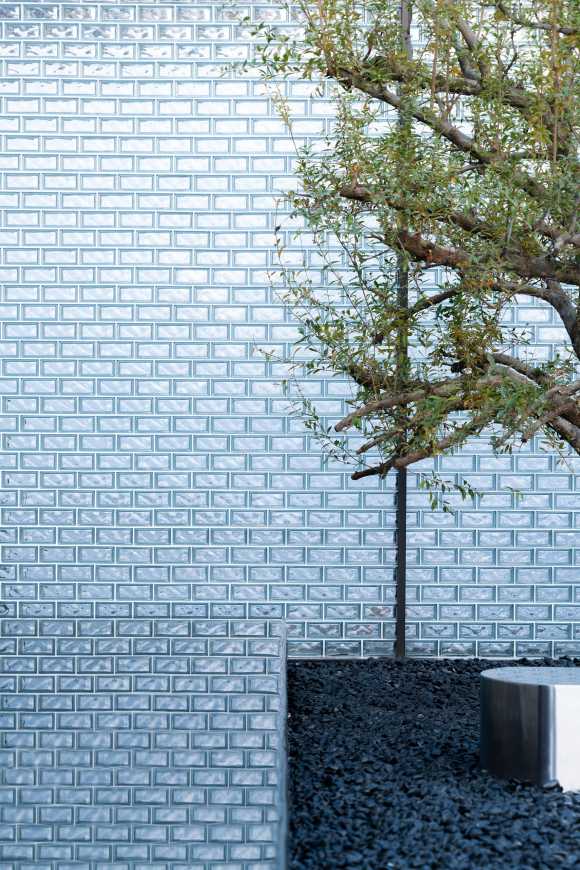 座椅 Seat
因地制宜,结合"落花如雨"的意向,特别设计的梅花坐凳。
According to local conditions, combined with the intention of "falling flowers like rain", specially designed plum flower bench.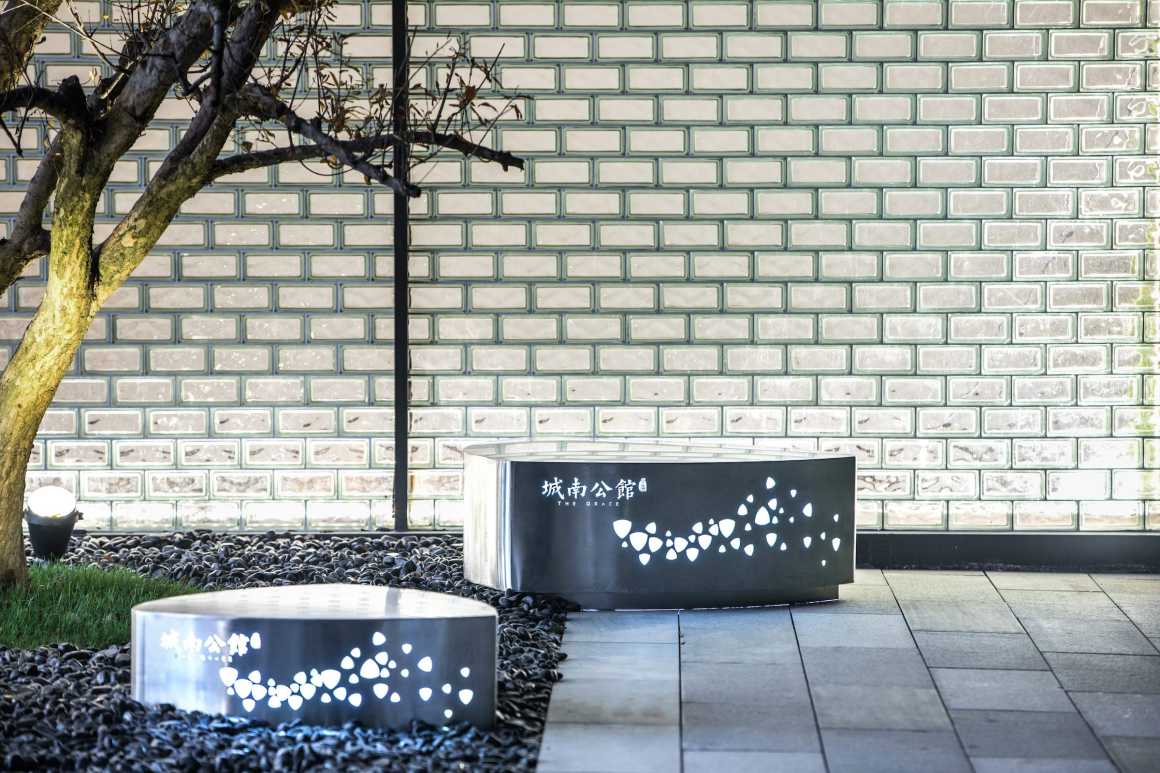 灯具 Lamp
延续"落花如雨"的意境和城南公馆海派风情的韵味。
Continue the artistic conception of "falling flowers like rain" and the charm of the style of the city's southern pavilion.
项目名称:南京中海城南公馆
开发商:中海集团
项目地址:江苏南京市雨花台区华新路中海城南公馆
项目设计 & 完成年份:2017.12 – 2018.12
设计面积:3400㎡
设计公司:PDS派澜设计
主创及设计团队:张方法、林坚美、黄淼华、郑瑞标、谷婉煜
Project name: nanjing zhonghai south mansion
Developer: COHL
Location: zhonghai chengnan mansion, huaxin road, yuhuatai district, nanjing city, jiangsu province
Project design & completion year: 2017.12-2018.12
Design area: 3400 ㎡
Design company: PDS design
Main creator and design team: zhang fang fa, Lin jianmei, huang miaohua, zheng ruibiao, gu wanyu
更多 Read more about:  PDS 派澜设计