本文由 澜道设计机构 授权mooool发表,欢迎转发,禁止以mooool编辑版本转载。
Thanks LD DESIGN for authorizing the publication of the project on mooool, Text description provided by LD DESIGN.
澜道设计机构:大河城章项目择址于阜阳三角洲一线水岸,独特的地理优势盛揽了滨河文化公园大美风光。这里沉淀了历史,激发了未来,在城市更新的板块中,顺延颍河的城市旧区域将建成未来的滨江绿地板块。在这其中的大河城章滨江文化公园将以一条时光廊桥链接着时光与未来、江河与城章。
LD DESIGN:The Upper city project is located on the water bank of the first line of the Fuyang Delta. Its unique geographical advantages have won the great beauty of the riverside Cultural Park. Here precipitates the history and inspires the future. In the plate of urban renewal, the old urban area along Ying river will be built into the green plate of riverside in the future. Among them, the riverside Cultural Park of Upper city will link time and future, river and city with a time corridor bridge.
▼我们在时光中相汇交织,赋予空间以生命,与另一个自己挥手示意 To the blending of time Giving life to space, waving hands to another side
设计 Design
我们希望与水岸空间产生对话,通过景观桥做为媒介,链接城市与水岸,不仅是在空间层面,同时也唤起人们在时间层面的记忆与链接,时光的廊桥见证着场地的新生与未来的可能。
We hope to have a dialogue with the waterfront space. Through the landscape bridge as a medium, we can link the city and the waterfront, not only at the spatial level, but also evoke people's memories and links at the time level. The time bridge witnesses the new life of the site and the possibility of the future.
▼项目生成 The design process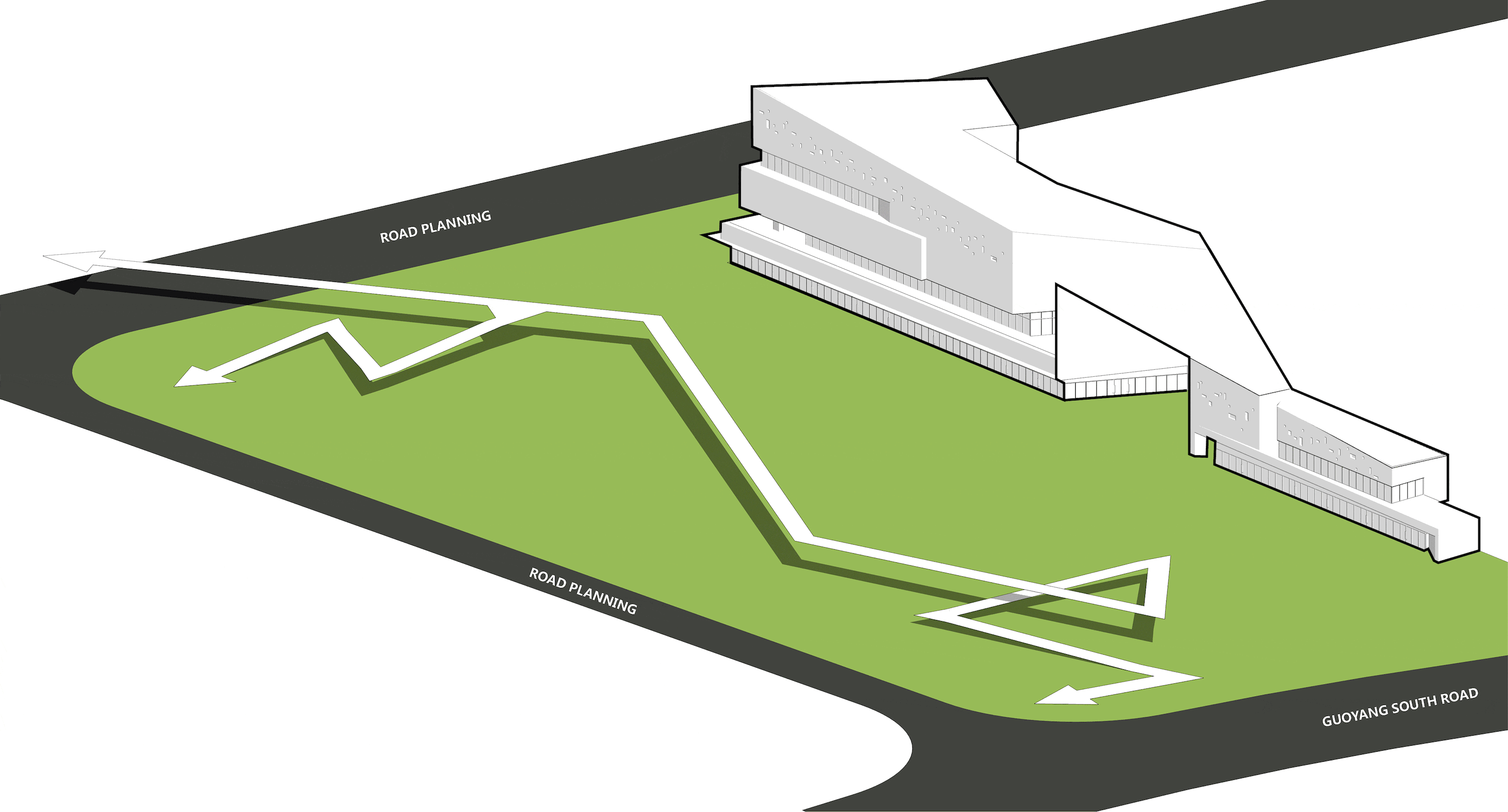 ▼项目平面图 Master plan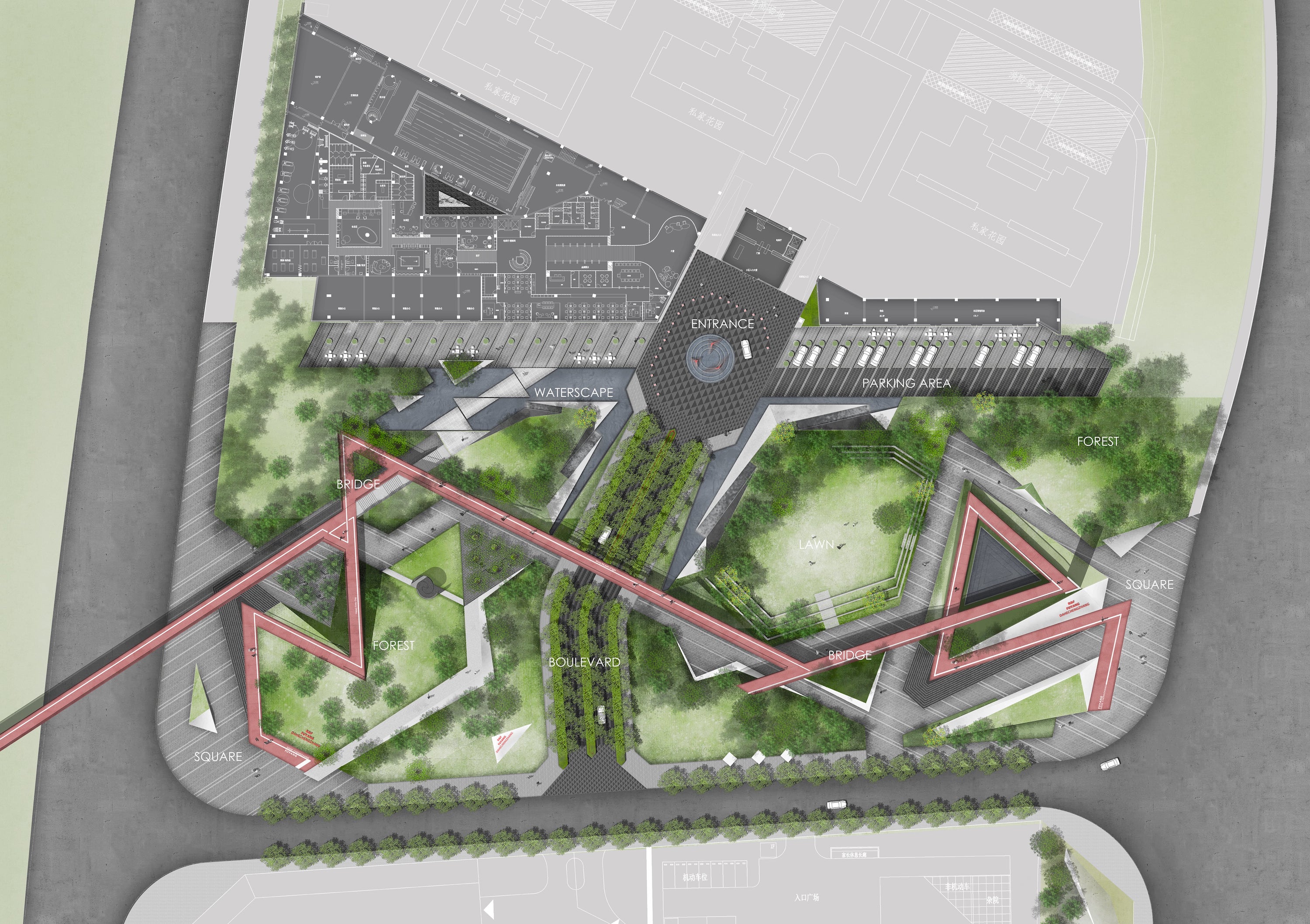 光线 The light
每座城市都有它自身的魅力所在,或许是历史给予的浓墨,亦或是现代给予的色彩。我们更像是在做一面棱镜,折射出原本就属于她的精彩。我们用现代的手法开启过去对话未来。我们希望开启过去与未来的时空魔法,令无数次交叠编织成一个个令人驻足的"美好",关于未来,关于希望,都化为值得珍藏的记忆。
Each city has its own charm, either the rich ink given by history or the color given by modern times. We are more like making a prism to reflect the wonderful things that originally belonged to her.We use modern methods to open up the past and talk about the future. We hope to open up the magic of time and space between the past and the future, and make countless overlaps and weaves into "beauties" that make people stop one by one. As for the future, as for the hope, they all turn into memories.
▼现代的设计语言交织于空间之中 Modern design language interweaves in the space
光影 The shadow
自然光以它独特而又空灵的生命近乎完美的呈现于世人的面前,它用精神的依托把人类的生存空间镌刻出灵魂的轨迹。光影用它自己非凡语汇重塑事物本身的特征,营造出特别的艺术氛围。一件艺术品,如其他生灵一般存在于自然之中时,当它遇到了光线,有了光影的陪伴,便有了灵魂。
Natural light is presented in front of the world perfectly with its unique and ethereal life. It engraves the track of soul in the living space of human beings with the support of spirit. Light and shadow use its own special vocabulary to reshape the characteristics of things and create a special artistic atmosphere. A work of art, like other creatures, exists in nature. When it encounters light, accompanied by light and shadow, it has soul.
▼置于场景中的光影艺术装置 A light and shadow art installation placed in a scene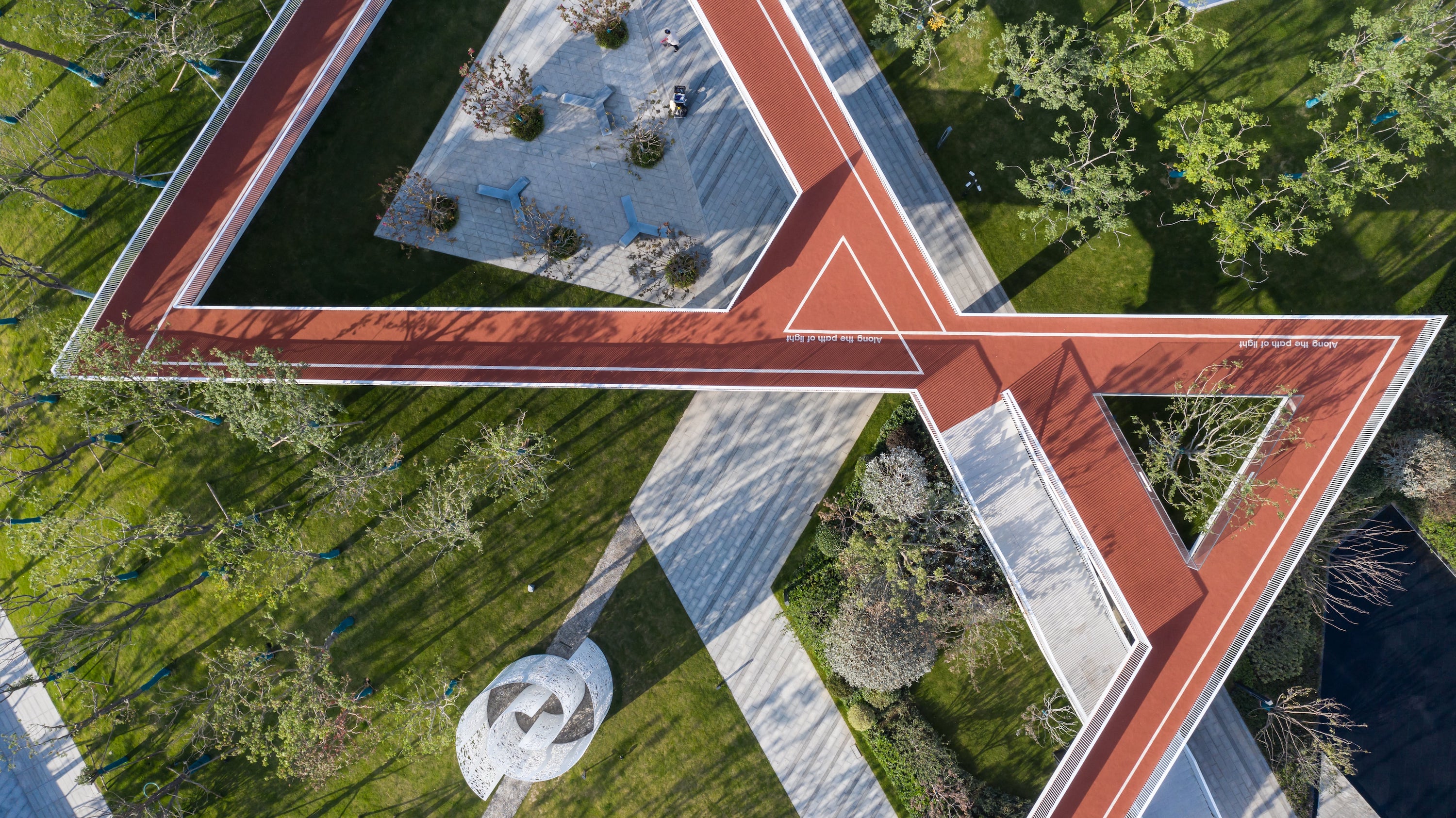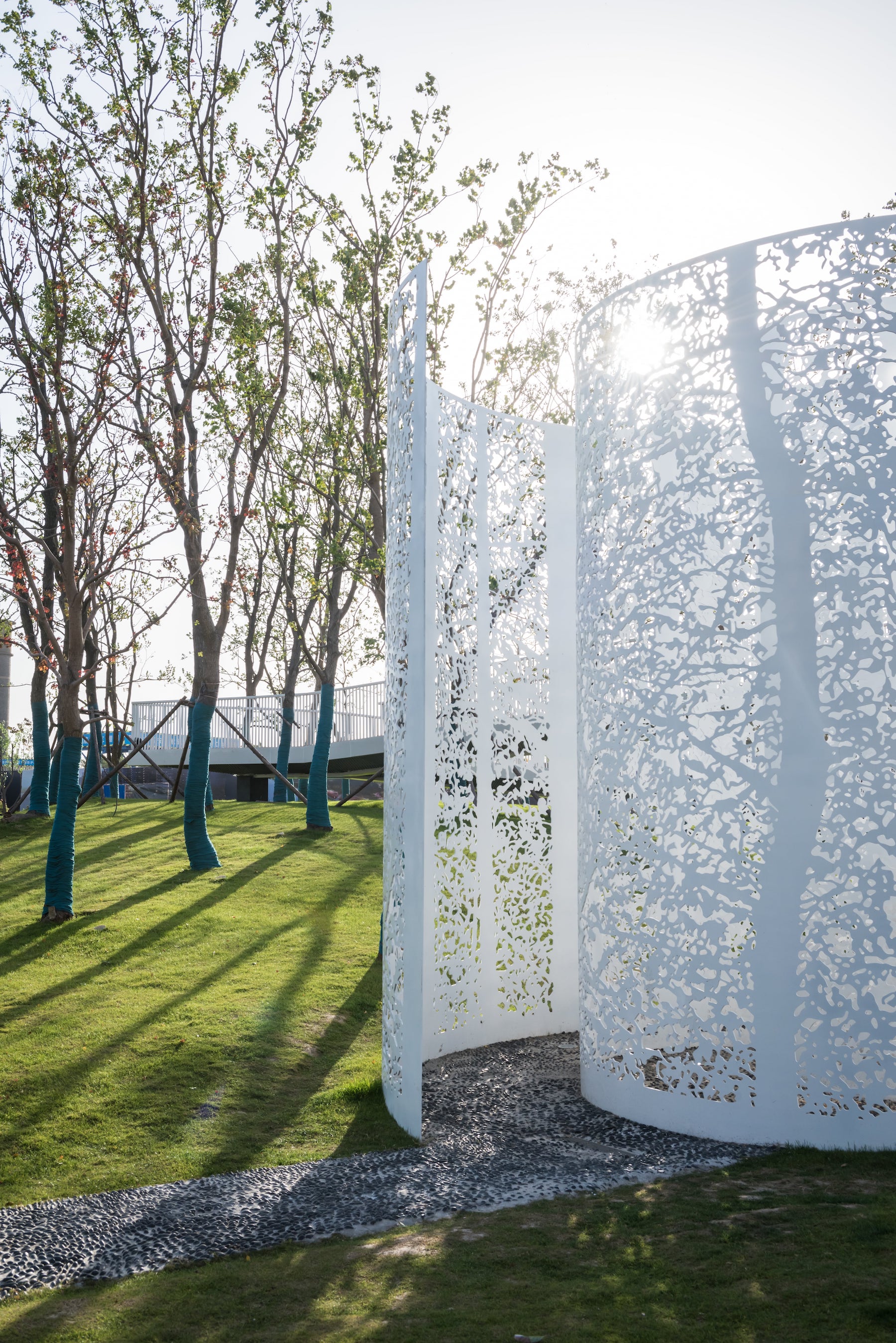 ▼光影艺术墙细节 Light and shadow art wall details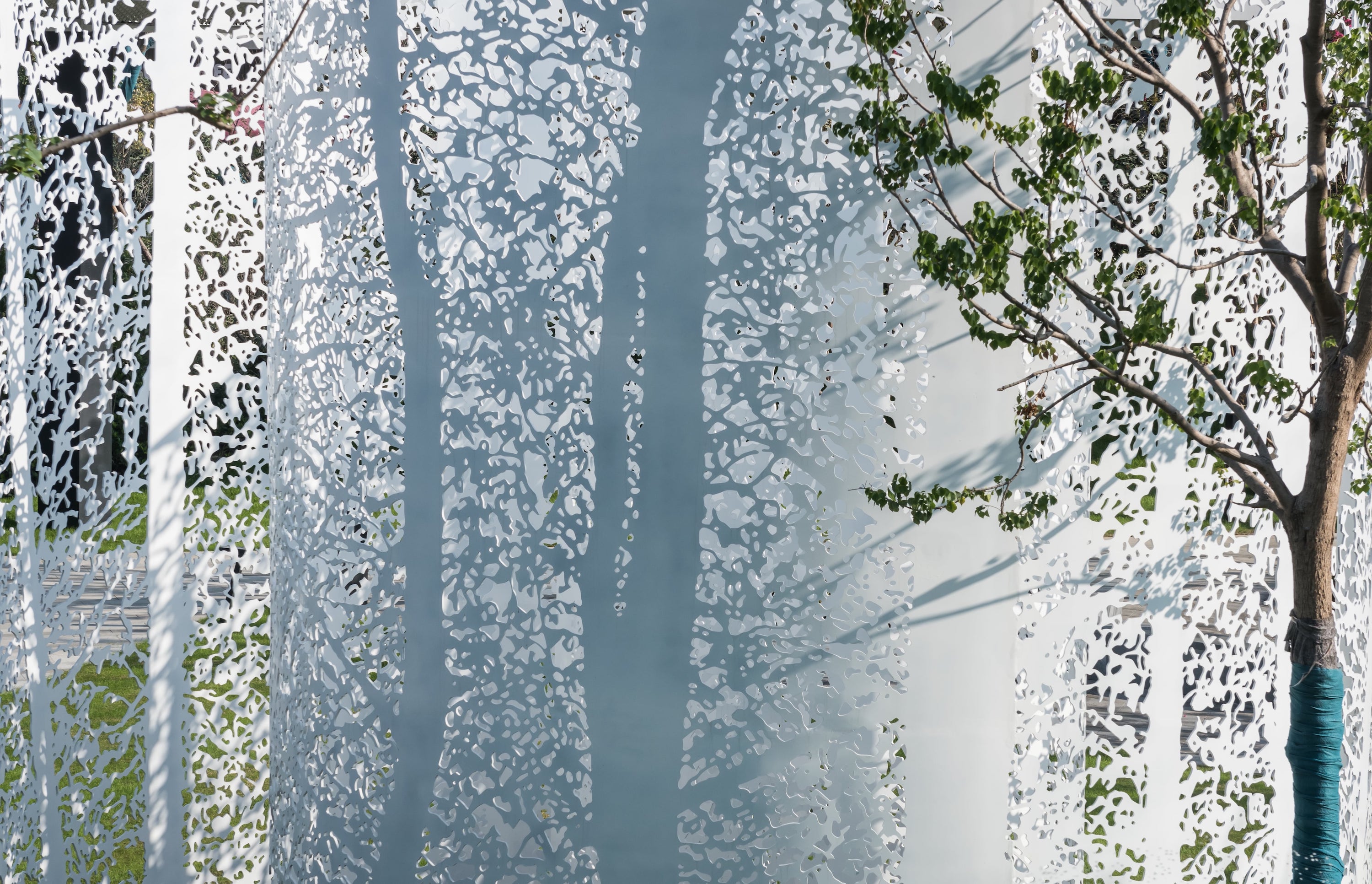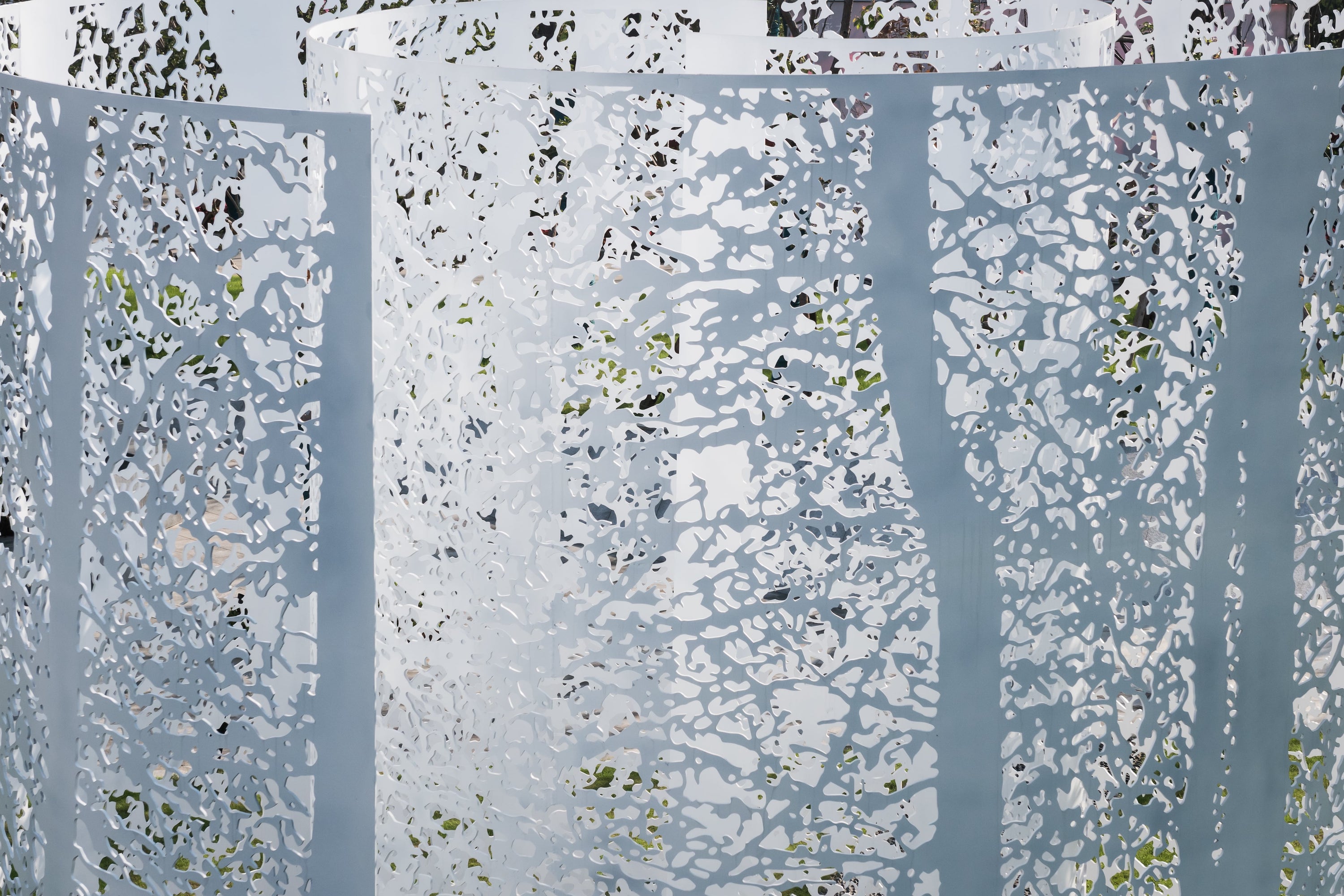 光景 The landscape
散落地面的光,组合出多样的空间与场所,人们乐于其中,生活的美好就在这无数生动的画面之中,向着光,露出最美的笑脸。
Scattered light on the ground, combined with a variety of spaces and places, which people are happy with, the beauty of life in this countless vivid pictures, towards the light, showing the most beautiful smile.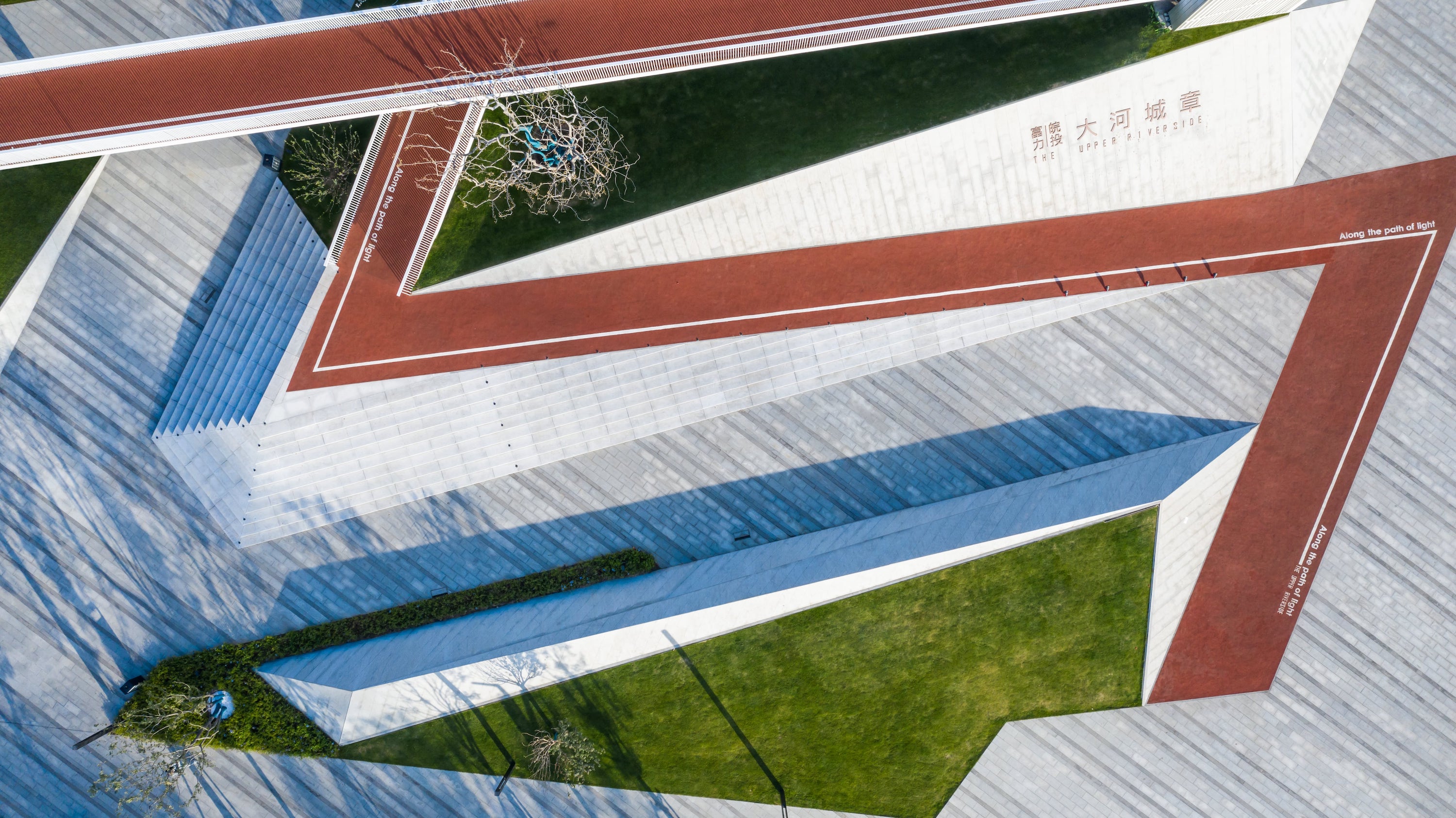 穿梭于树林间的廊桥,轻抚树梢,沉醉自然
Bridge between trees, caress the treetops, indulge in nature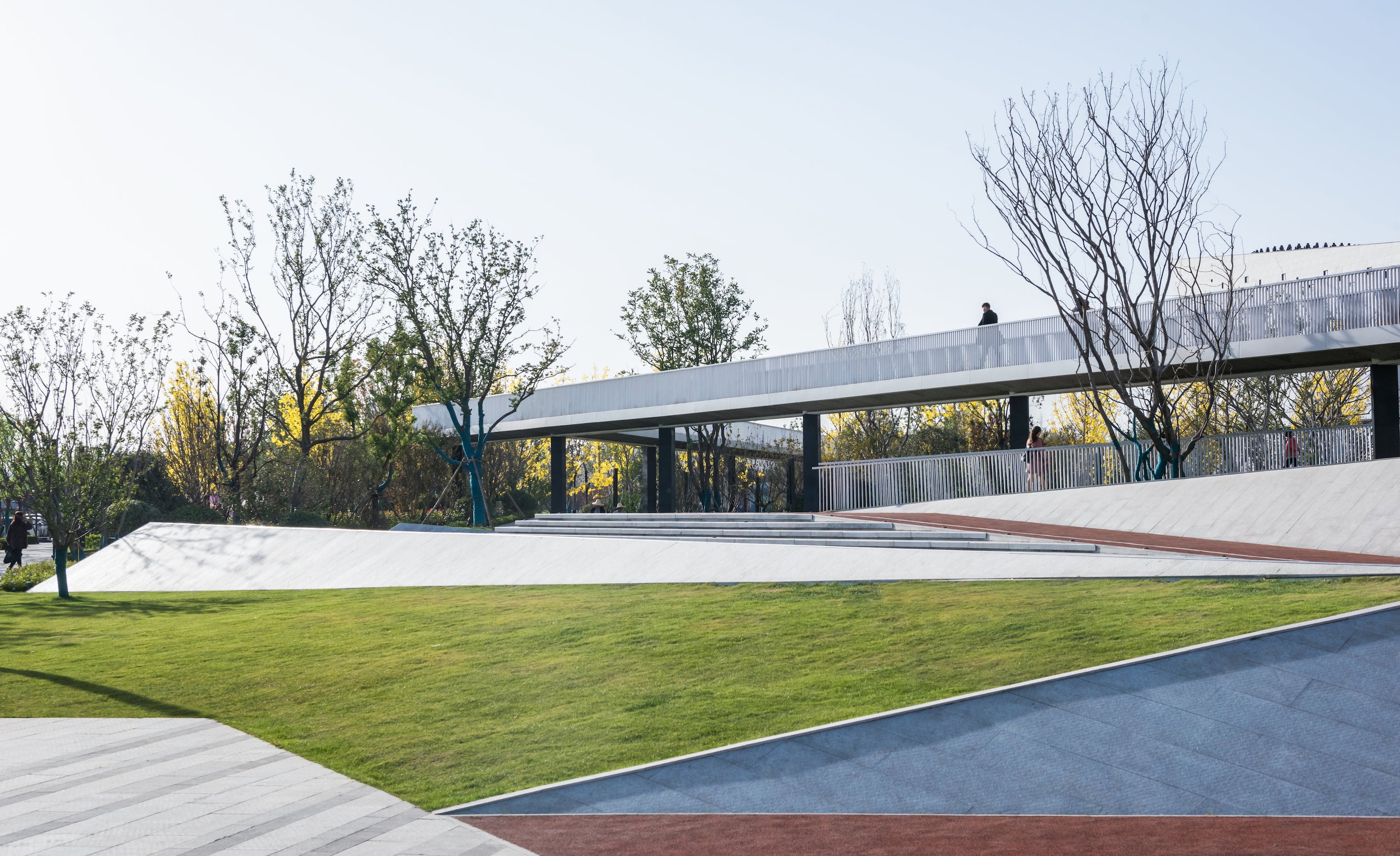 架空休闲廊道依附于地形,被设计出不同高度的 ;或凌驾于高空,或穿梭于树梢,或于树干凝视。
The elevated leisure corridor is designed with different heights depending on the terrain. Or high above the sky, or through the treetops, or staring at the trunk.
廊上,廊下,在时光中来往穿梭的你我,在这交织的时空中终会不期而遇。
U and I , shuttle back and forth in the time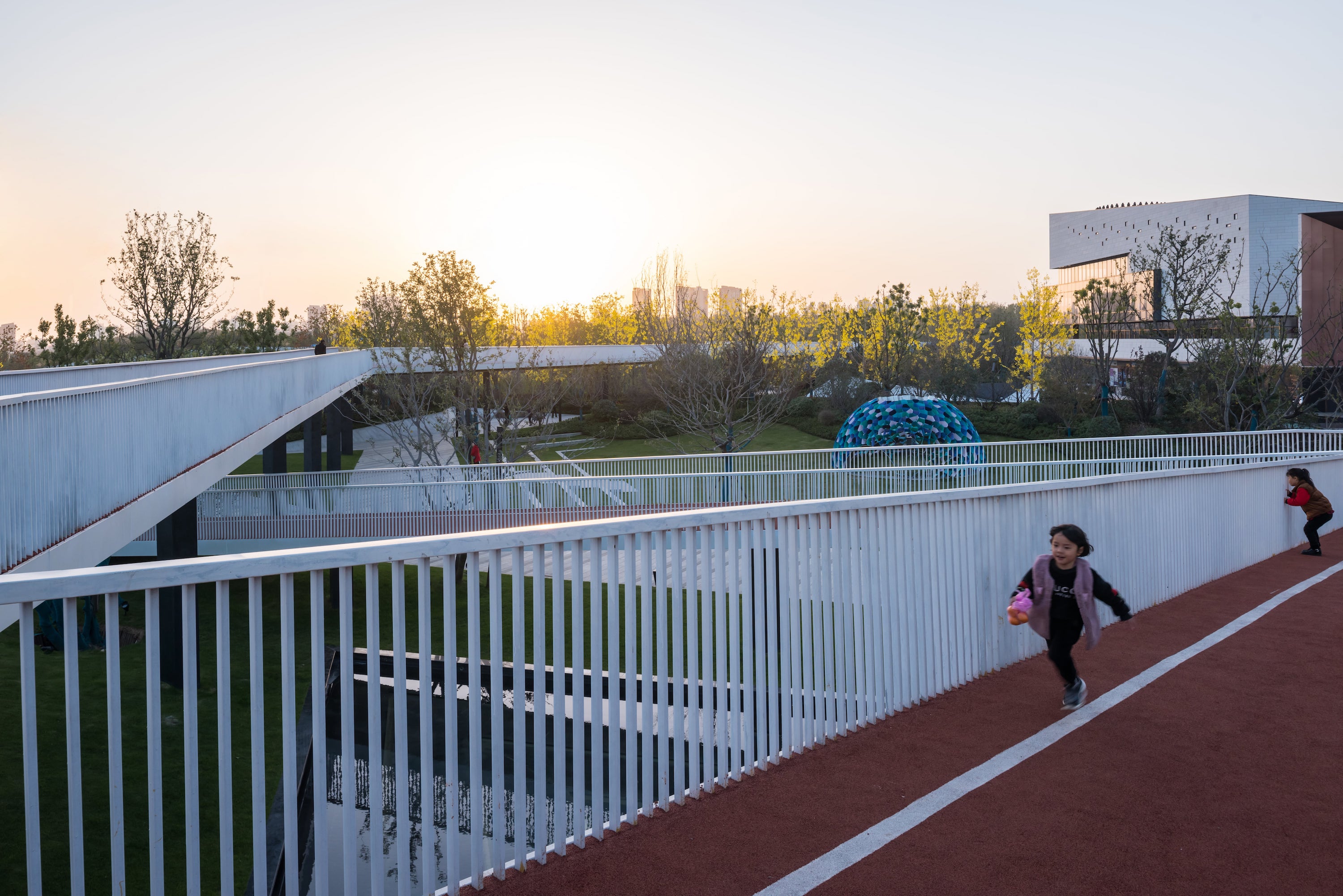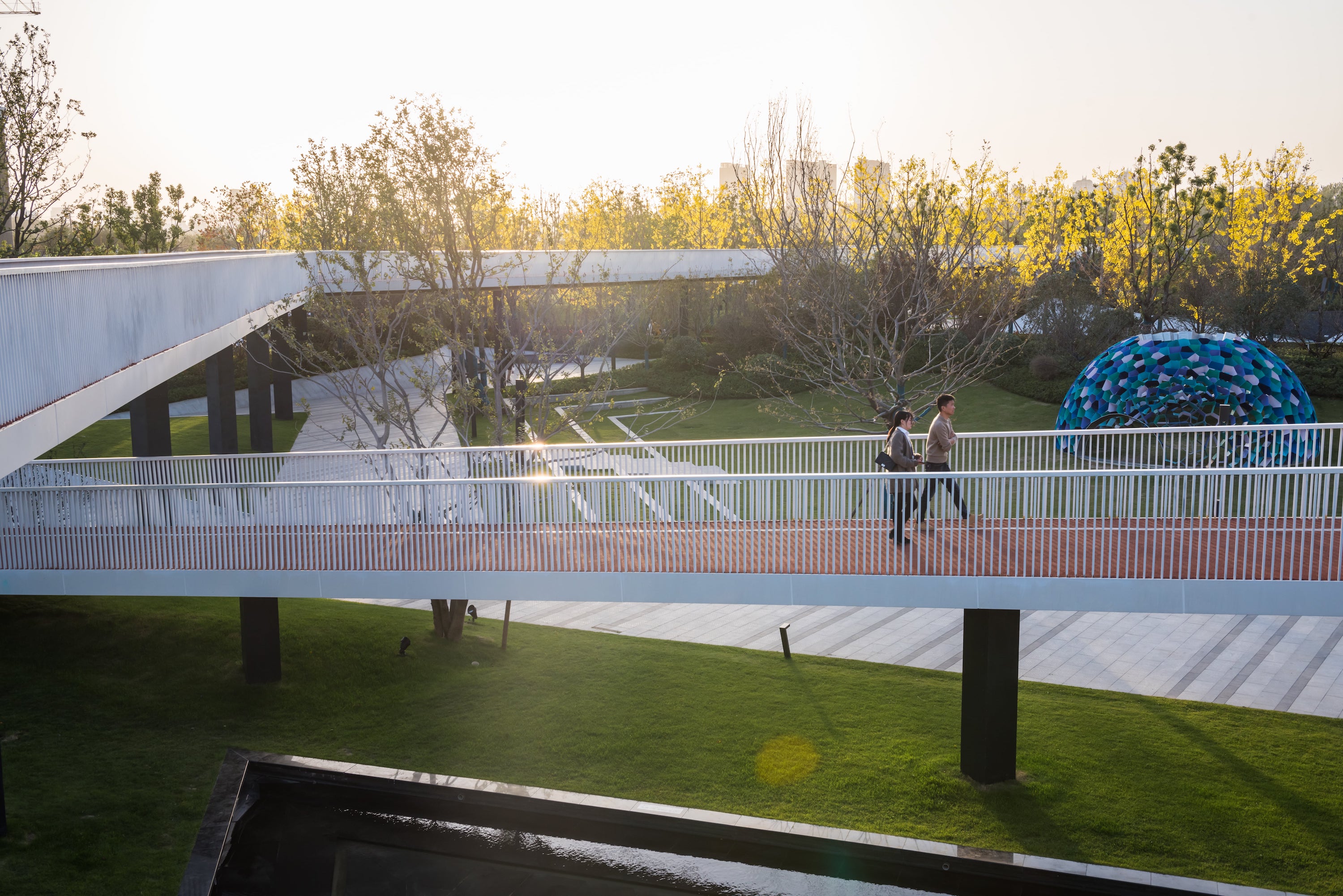 公园水景一角
A corner of the water feature in the park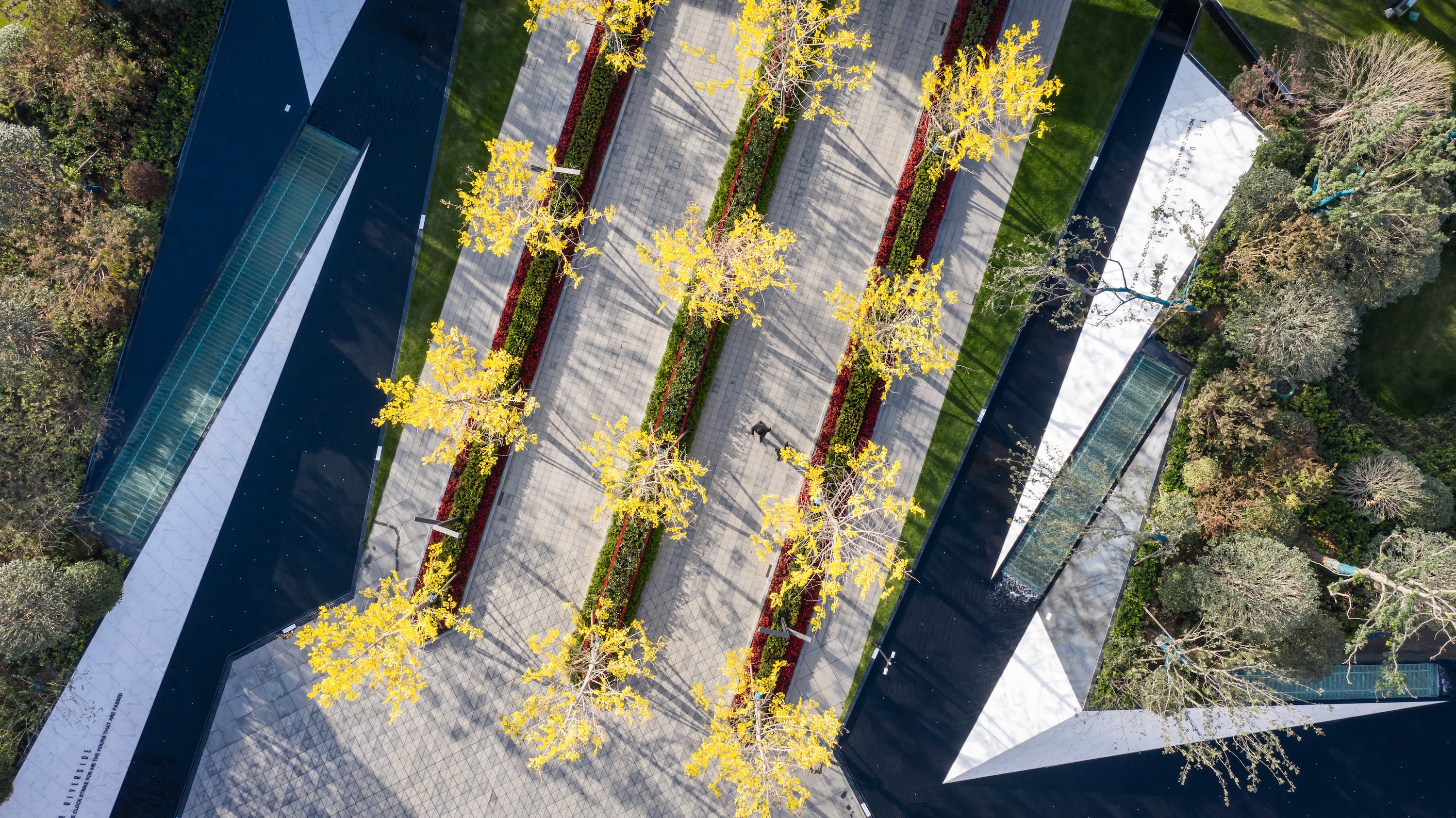 ▼在水边戏水的儿童 Attract children to play in the water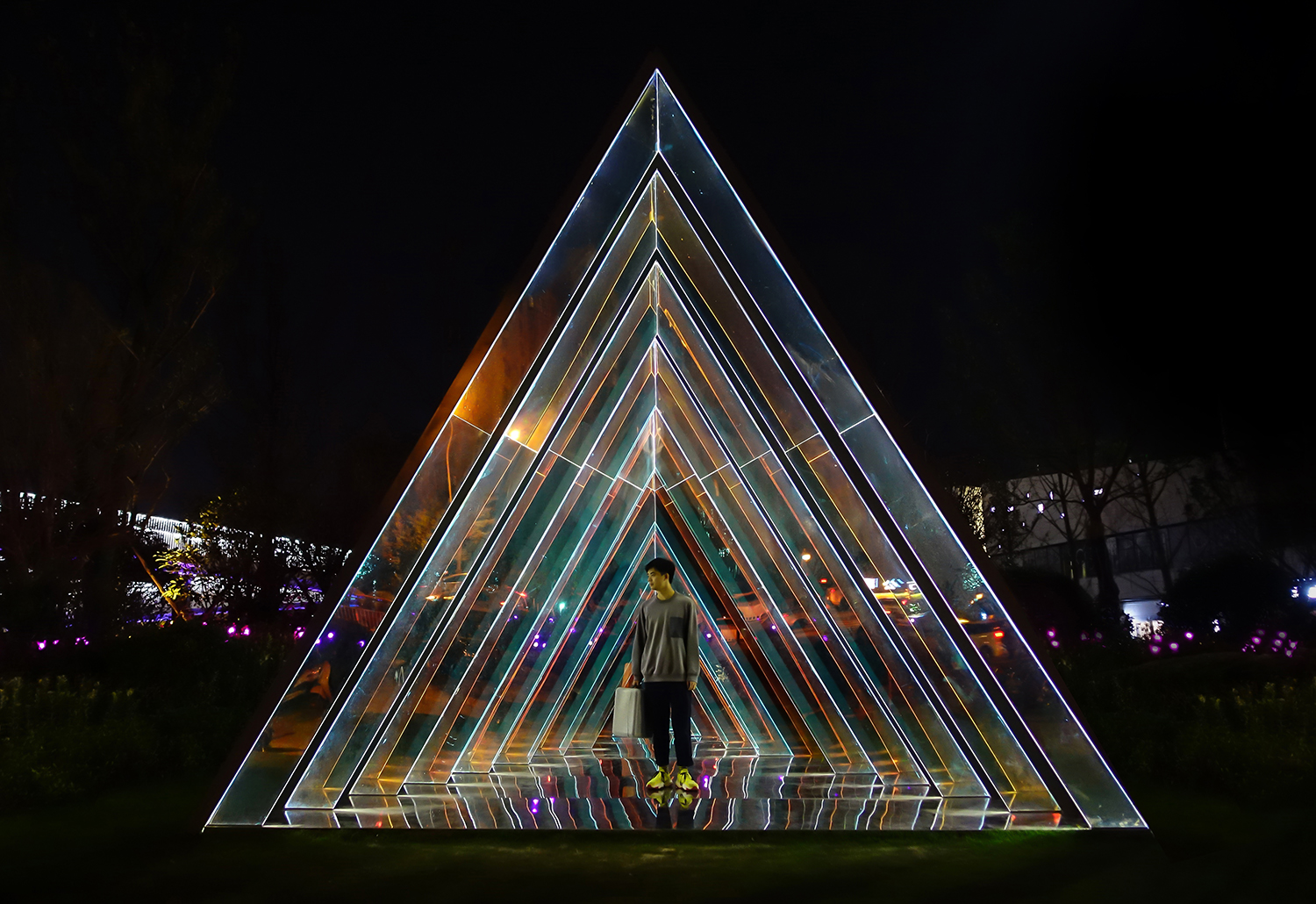 结语 conclusion
"我不断追逐着光,光能将平凡的东西化为神奇。"I am forever chasing light. Light turns the ordinary into the magical.
——特伦特•帕克Trent Parke
项目名称:富力皖投·阜阳大河城章首开区景观设计
客户:富力地产、皖投置业
项目地址:阜阳
项目设计 & 完成年份:2019年3月-2019年9月
设计面积:2.1万方
设计公司:上海澜道环境设计咨询有限公司
方案设计:李国威、周清华、赵翀逸、赵卿宏、郑晓月
施工图设计:蒋振琦、曹广涛、白璐娜
植物设计:袁琼霞
摄影:鲁冰
Project name: R&f Properties The Upper River Side Phase I
Client: R&F Group,WANTOU
Project address: fuyang
Project design & completion year: March 2019 – September 2019
Design area: 21,000㎡
Design company: Land+View Performance
Scheme design: li guowei, zhou qinghua, zhao chong yi, zhao qinghong, zheng xiaoyue
Construction drawing design: jiang zhenqi, cao guangtao, bai luna
Plant design: yuan qiongxia
Photography :lubing
项目中的材料运用 Application of materials in this project
更多 Read more about: 澜道设计机构