本文由 Landscape Tectonix Limited 授权mooool发表,欢迎转发,禁止以mooool编辑版本转载。
Thanks Landscape Tectonix Limited for authorizing the publication of the project on mooool, Text description provided by Landscape Tectonix Limited.
Landscape Tectonix:The monument Thong Lor是一个坐落在泰国曼谷繁华的通罗区的超豪华高层住宅公寓。
Landscape Tectonix:Located at the buzzing and bustling district of Thong Lor in Bangkok, The monument Thong Lor is the ultra luxurious high rise residential condominium.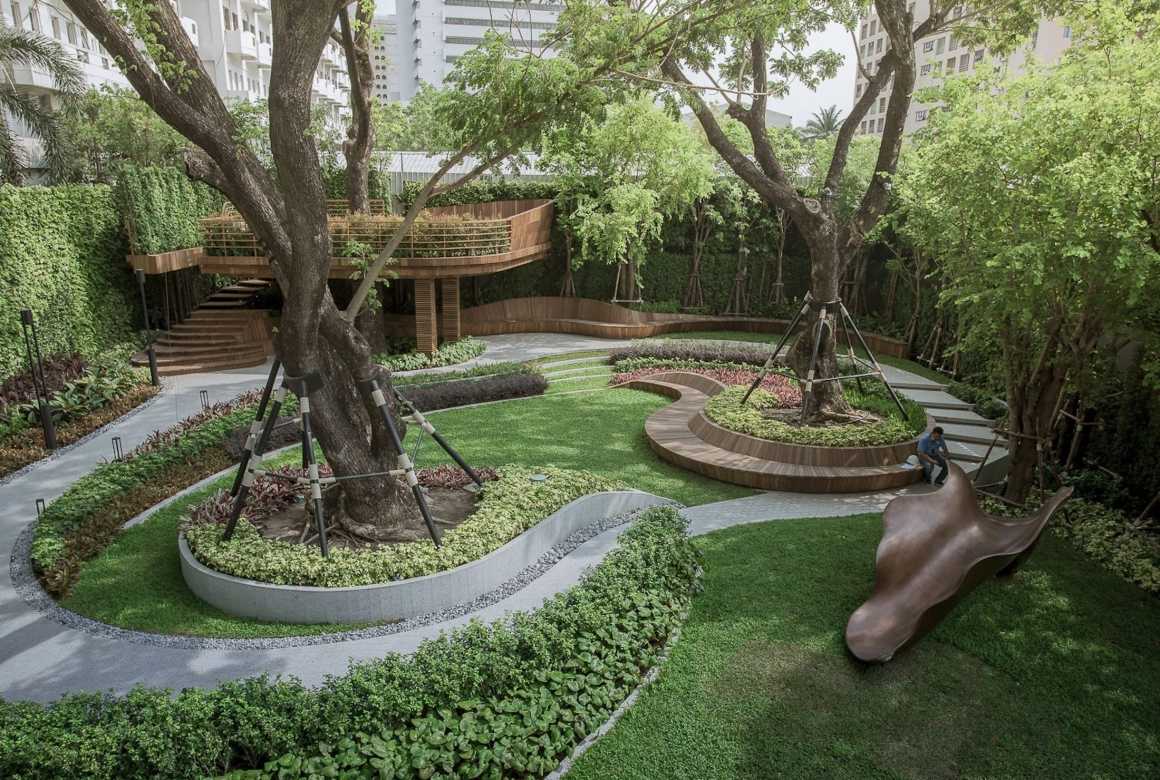 景观设计师团队在第一次参观这个场地时,就被场地现有的成熟树木群打动了,这些巨大的雨林树种,几乎主导着整个场地。
也多亏了Sansiri公司的远见卓识,这些树木经过专业团队的精心移植和呵护,目前都还保存完好。为确保可以将这些树龄超60年的大树完好交付给物业,我们从项目一开始就实施了全面综合的整体设计过程以及施工管理计划。
At the first visit to this site, the landscape designer team was first impressed by a group of the existing mature trees; the giant rain trees, dominantly stood throughout the site.
Thank to the vision of the owner, Sansiri PLC, these existing trees were well preserved, carefully transplanted and skillfully pampered by the professional team, the comprehensive plan commenced at the beginning of the project throughout the design process and the construction management to ensure that we could deliver the over 60-year-old tree to the property.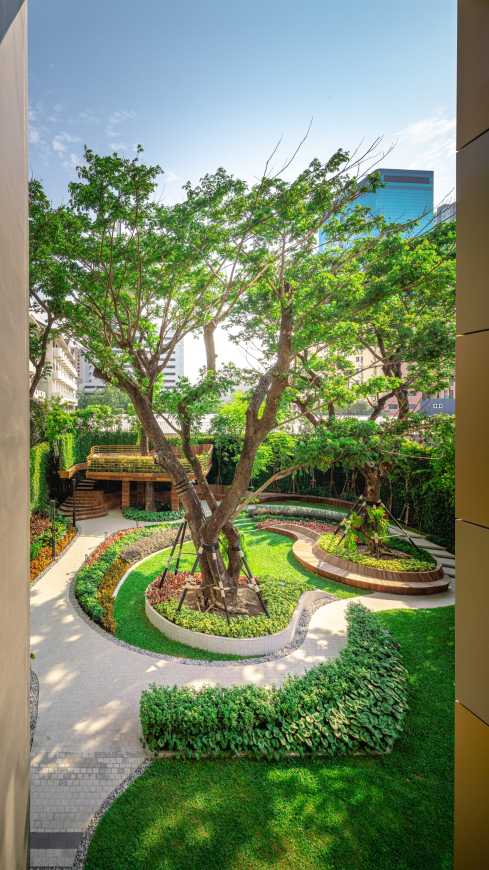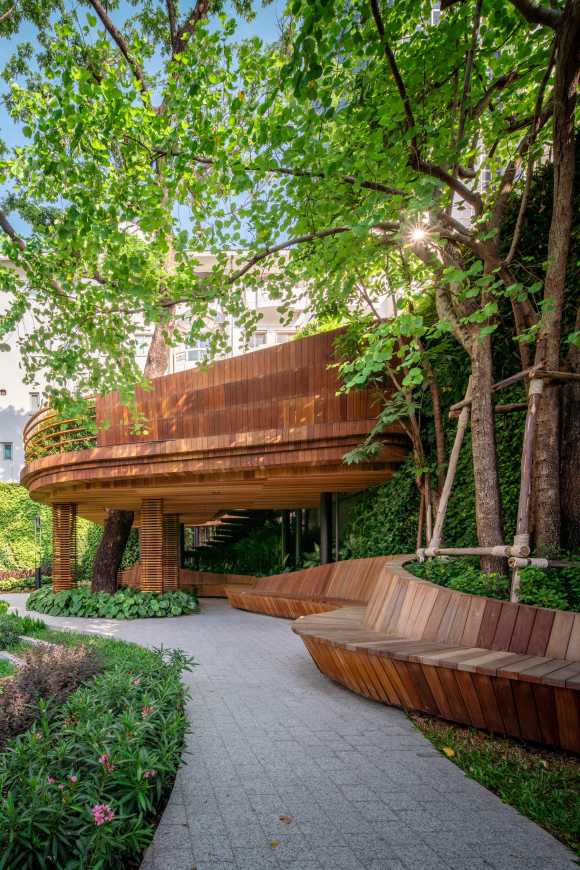 在本次景观中创造标志性特征的曲线设计语言的灵感来自于树木的年轮。景观设计通过概念化现有树木的位置,来构思创造出具有简单高差地形变化的花园路径。花园里的现代树屋就是一个特色节点,其上层开放的露天平台,还能为地面提供阴凉舒适的休息空间。
Inspired by the annual ring of tree, the curvilinear line was the design language creating the iconic signature in design. The landscape design has been conceptualized by the position of the existing rain trees creating the simple garden path with gentle level changes. The feature in the garden was the modern tree house offering the shaded cozy corner at the ground and the open to sky terrace at the upper level.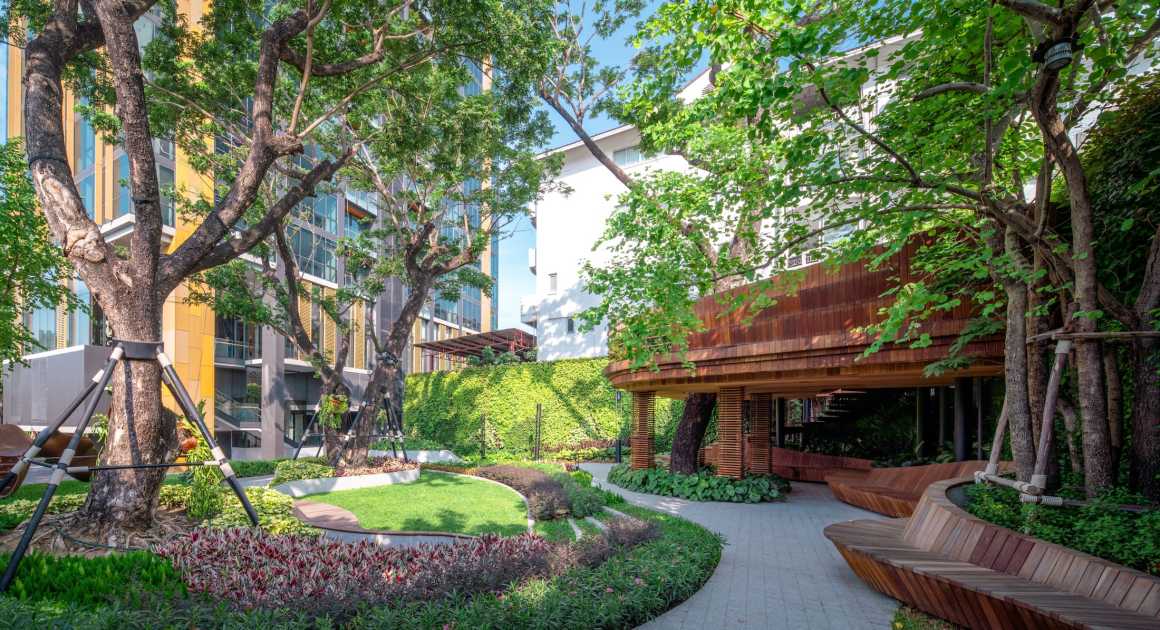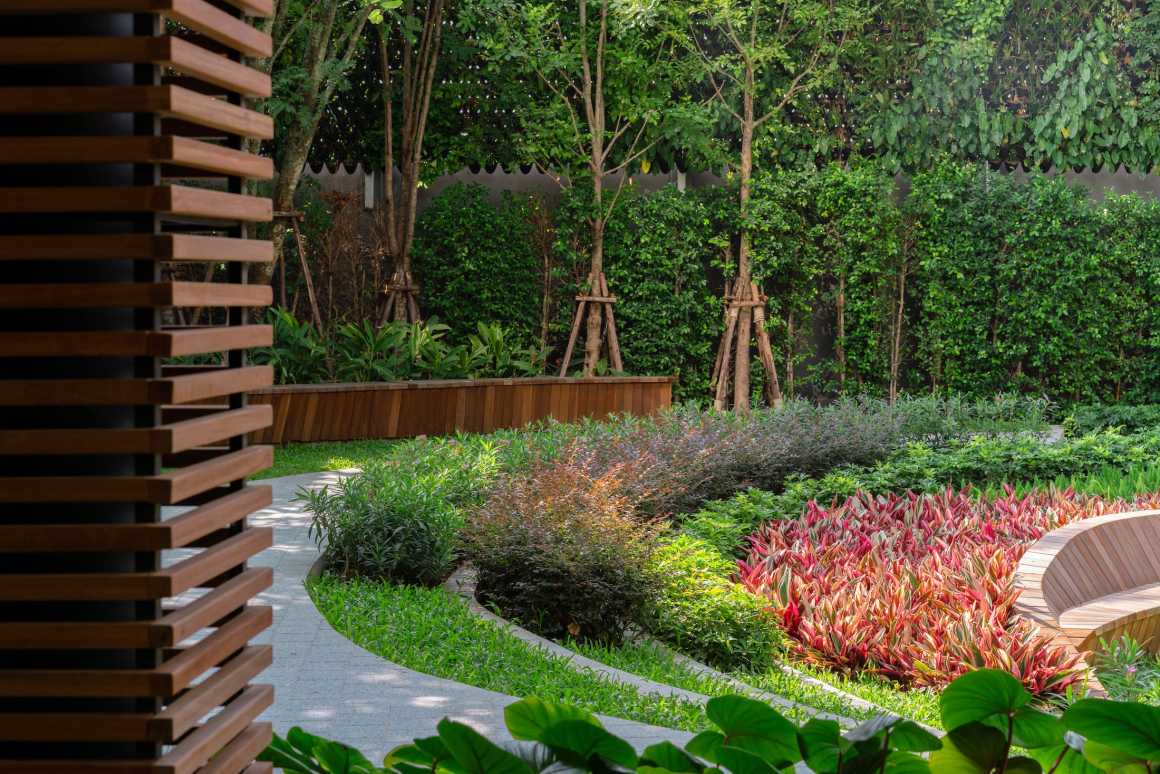 ▼花园树屋 The tree house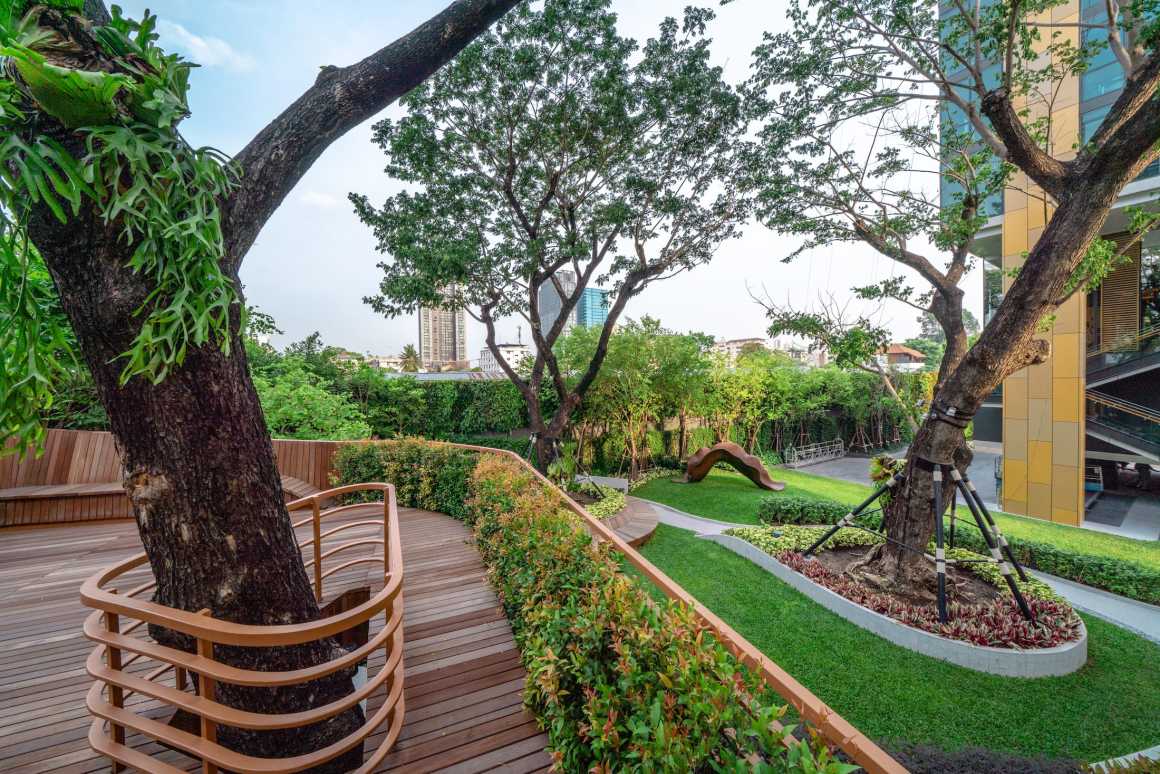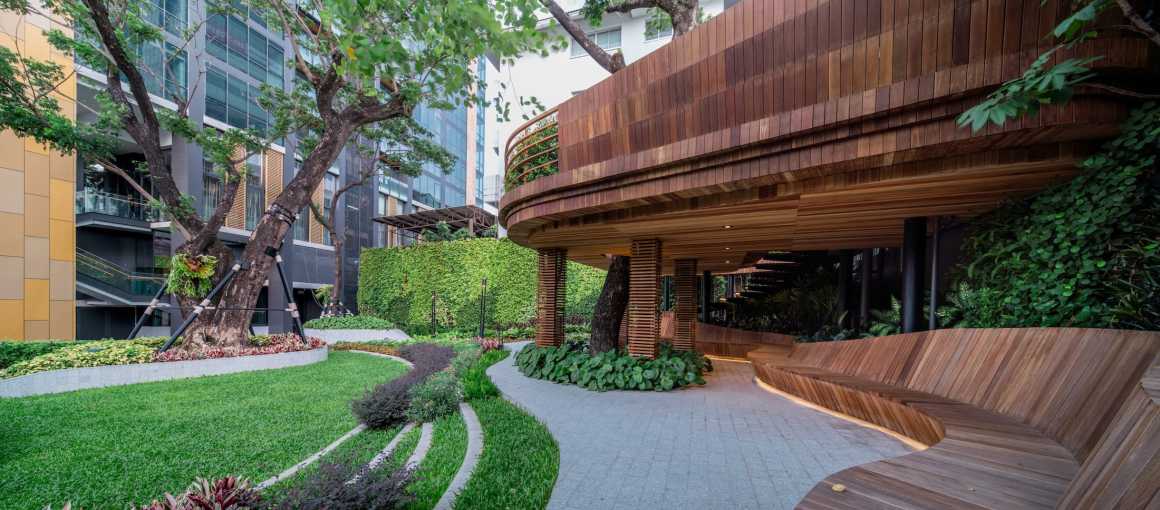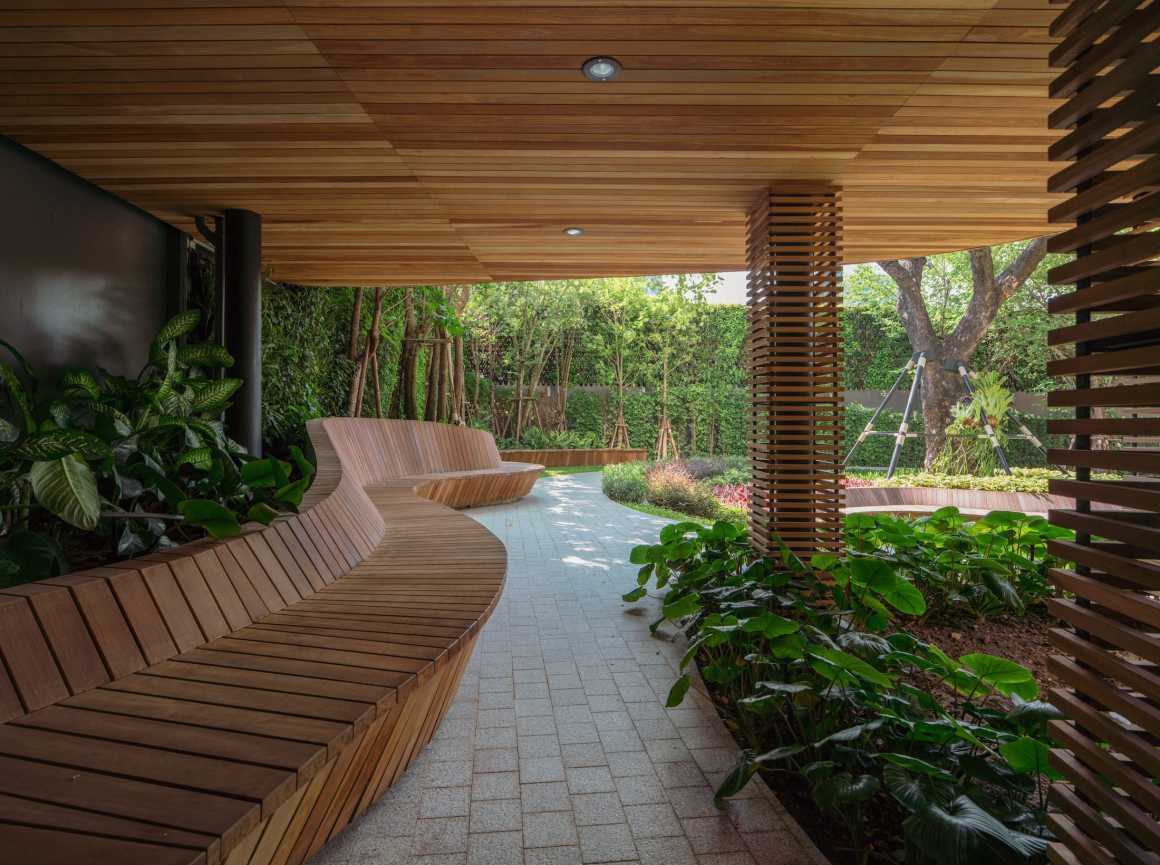 ▼花园夜景 Night View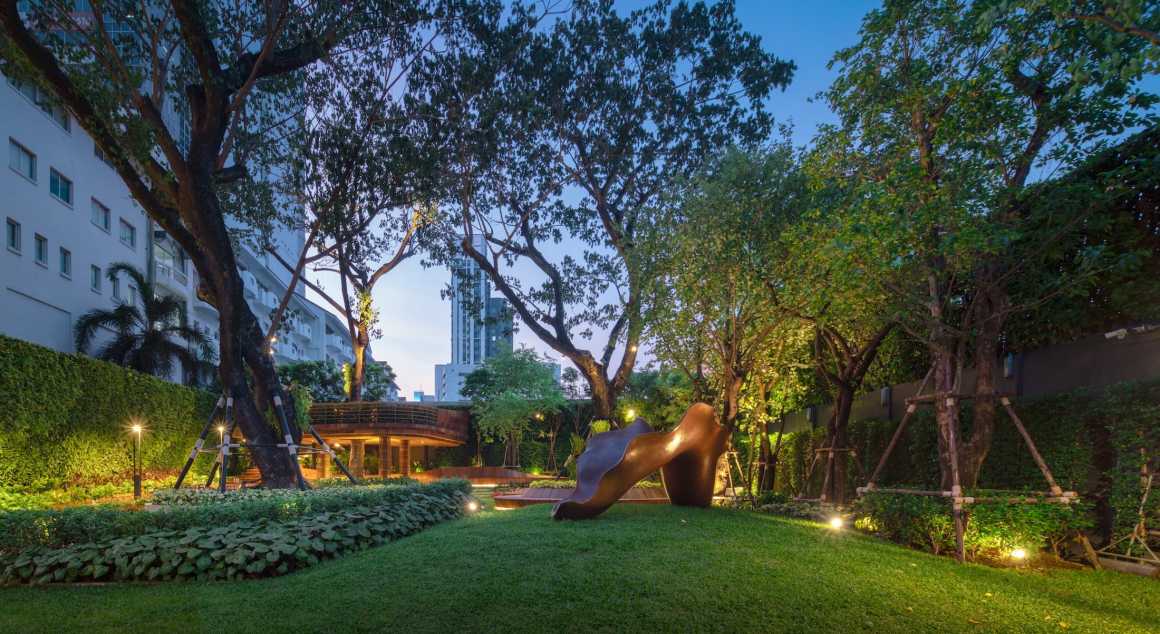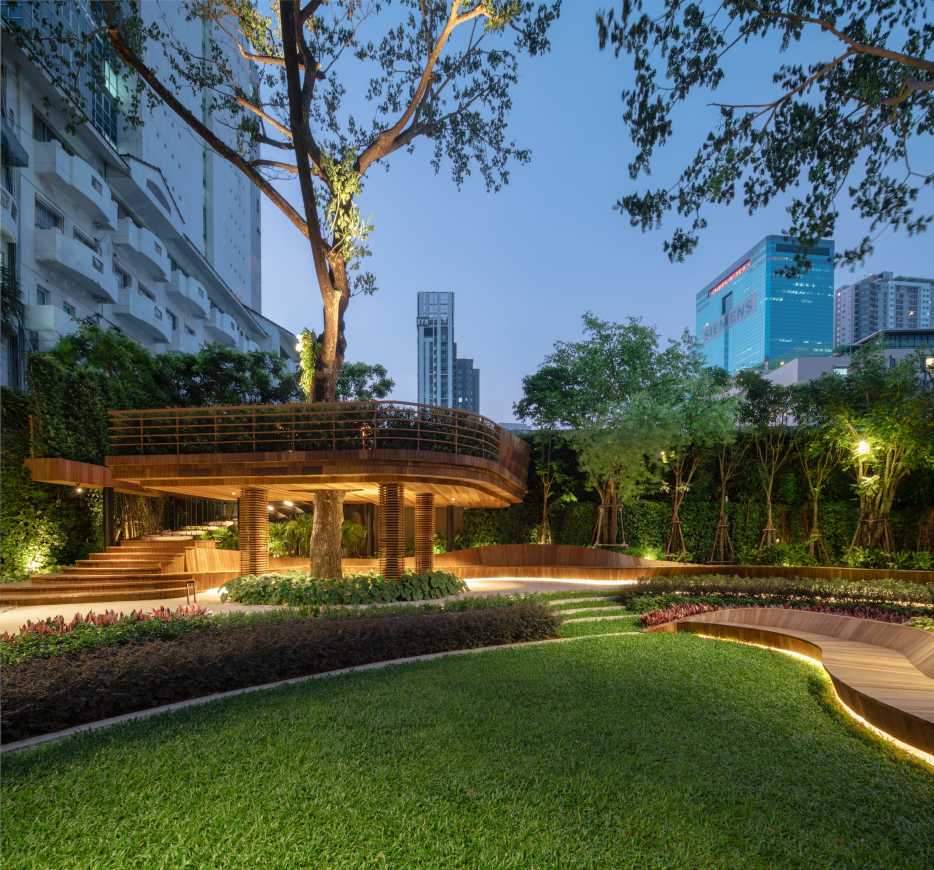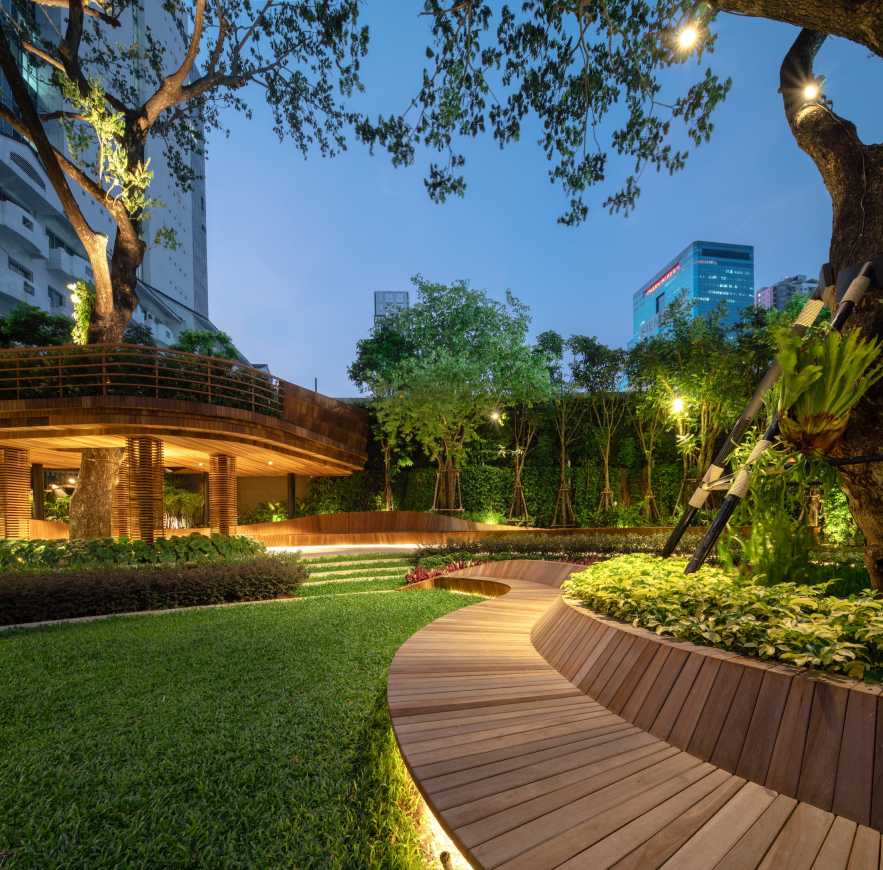 ▼花园细节 Details
项目名称:The Monument Thong Lor
项目地点:泰国曼谷
客户:Sansiri PLC
景观设计:Landscape Tectonix Limited
摄影师:Minoru Metipat
Project Name: The Monument Thong Lor
Location: Bangkok, Thailand
Project Owner: Sansiri PLC
Landscape: Landscape Tectonix Limited
Photographer: Minoru Metipat
更多 Read more about: Landscape Tectonix Limited、Landscape Tectonix (facebook)