BOX博克斯林: 时代南湾花园(佛山),位于佛山市三水北江新区,雄踞广佛肇的中心,作为时代地产首个灰色现代系列跨时代巨作,项目采用明暗两种色调,结合简约折线,形成唯一的别具一格的景观语言,完美地诠释了时代地产对产品创新的实践新高度。
BOX博克斯林:  Time Nanwan garden(Foshan),located in sanshui beijiang new district, foshan city. It is the center of GuangFoZhao. As the first grey modern series of times real estate,the project adopts two shades of light and shade, which combines the simple folding line to form the unique  landscape language. It is a perfect interpretation of time real estate to the product innovation practice new height.
展示区流线关系从停车场、销售中心、主入口、到泳池会所区域。设计回归本质、回归点线面、回归体块,真正地将建筑、景观、室内融为一体,共同营造空间的流动感,品质感和归属感,诠释全新现代主义居住风范。
The display area streamlines from the parking lot, the sales center, the main entrance, to the swimming pool area.The design of return to nature, return point, Return to the body piece,really, architecture, landscape, interior,create space flow sense, sense of quality and sense of belonging,interpretation of New Modernism living style.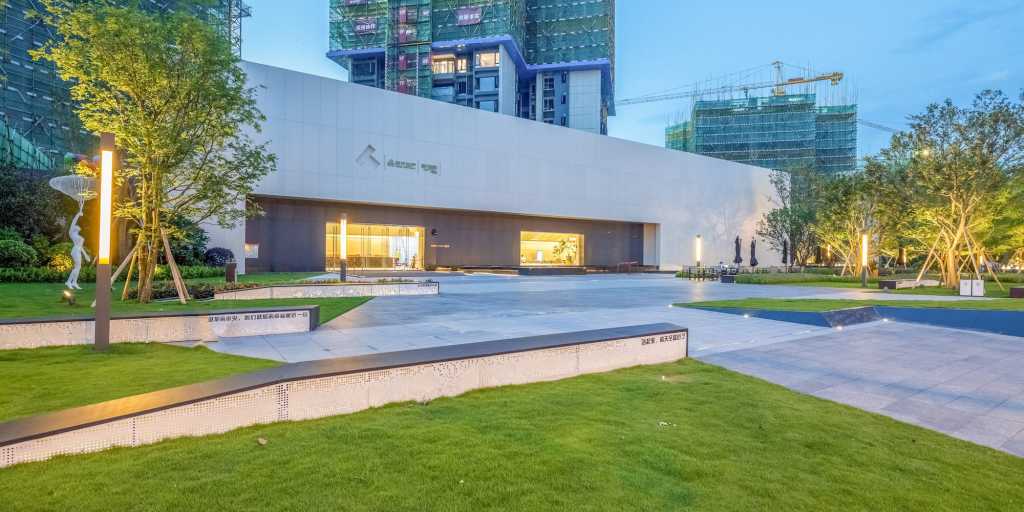 营销中心以水为载体,融入鱼元素,鱼在水里透过穿孔板传递呼吸的语言。
With water as a medium ,blend in the element of fish for marketing center. In the water, the fish transmits the language of respiration through the perforated plate.
明暗的对比结合清新绿色,柔和的曲线装点简约的折线,刚与柔的碰撞,别具一格的美。
The contrast of the light and dark combine with the fresh green,The soft curve is adorned with contracted lines,The collision with the soft,Different beauty.
仪式入口,灵动礼迎归家
Ceremony entrance. A clever salute to the home.
跃于水上的鱼群,归家路上灵动的礼迎,照亮归家路。 
A group of fish leaping over the water, A clever salute to the home,light up the way to the home.
泳池空间,活力舒心
Pool area. Vibrant and comfortable.
泳池在这里不再是以强烈的明暗对比为基调,在水面的称托下,色彩变得更加活泼。绿色的植物、蓝色的泳池和周边白色的休息设施,巧妙地搭配让这里多彩却又不花哨。
The pool is no longer in the strong light and dark contrast to the fundamental tone, on the surface of the water, the color has become more lively. Green plants, blue pools and the surrounding white rest facilities, cleverly paired with the colorful but not flashy.
静听庭前花开花落,笑看天边云卷云舒。生活的美,藏在庭前花草物语间,藏在漫天云卷云舒里。
Before listening to the flowers bloom and fall, smile to look at the clouds. The beauty of life, hidden in the front of the garden of flowers and plants, hidden in the cloud of clouds.
梦梯      The dream of ladder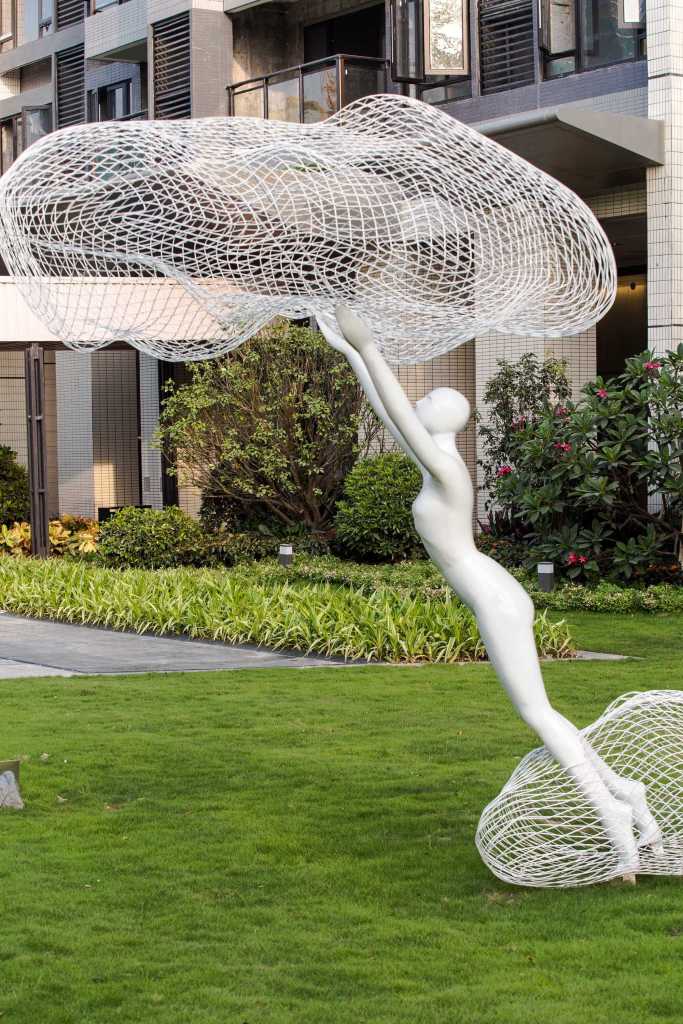 徜徉   wander about unhurriedly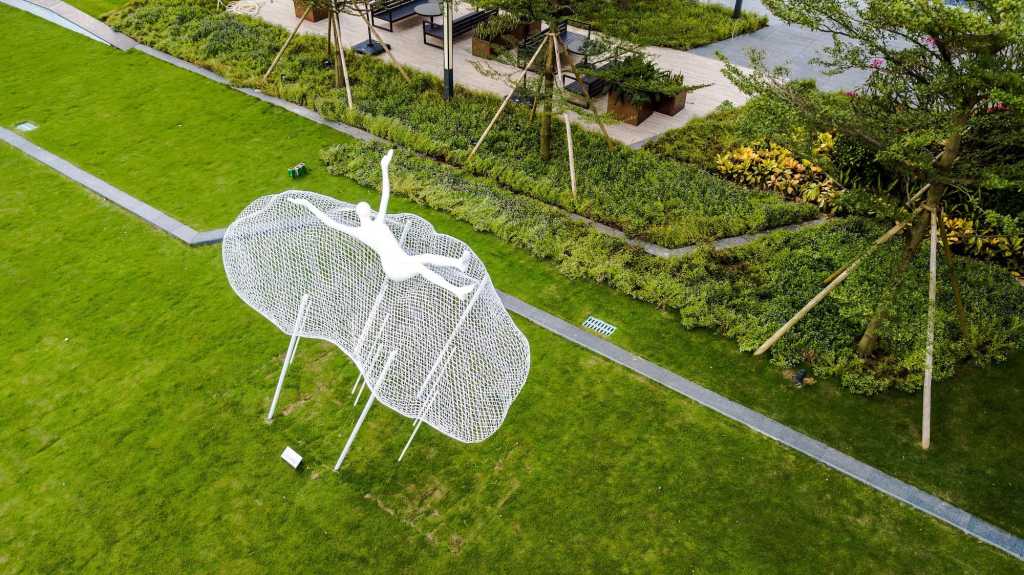 慵懒     lethargic
项目业主:时代中国
设计团队:BOX 博克斯林景观事务所
项目坐标:佛山市三水区
项目面积:100,000m²
竣工时间:2017年
摄影:罗志宗
Client:Times China
Design Team:Box
Location:Foshan,China
Area:100,000m²
Complete Date:2017
Photographer:zhizong Luo
更多:BOX博克斯林