本文由 Arquitectura Sergio Portillo 授权mooool发表,欢迎转发,禁止以mooool编辑版本转载。
Thanks Arquitectura Sergio Portillo for authorizing the publication of the project on mooool. Text description provided by Arquitectura Sergio Portillo.
ASP:San Miguel de Allende是墨西哥的主要旅游景点之一,当地的葡萄酒活动使其旅游业和经济得到了显著增长。近年来,将提供品尝和旅游的葡萄园,与该地区令人惊叹的建筑组合在一起的开发方式大受欢迎。也正是在这种背景下,ASP才有机会参与到这个在小山丘上开发一个多功能综合体的项目中。
ASP:San Miguel de Allende is one of Mexico's premier tourist sites, with wine activity throughout the region that has enabled significant tourism and economic growth. In recent years, vineyards offering tastings and tours, as well as the region's breathtaking architecture, have proven to be a popular combination. It is within that context that ASP was presented with the opportunity to engage in a project to develop a multipurpose complex in a field featuring a small hill.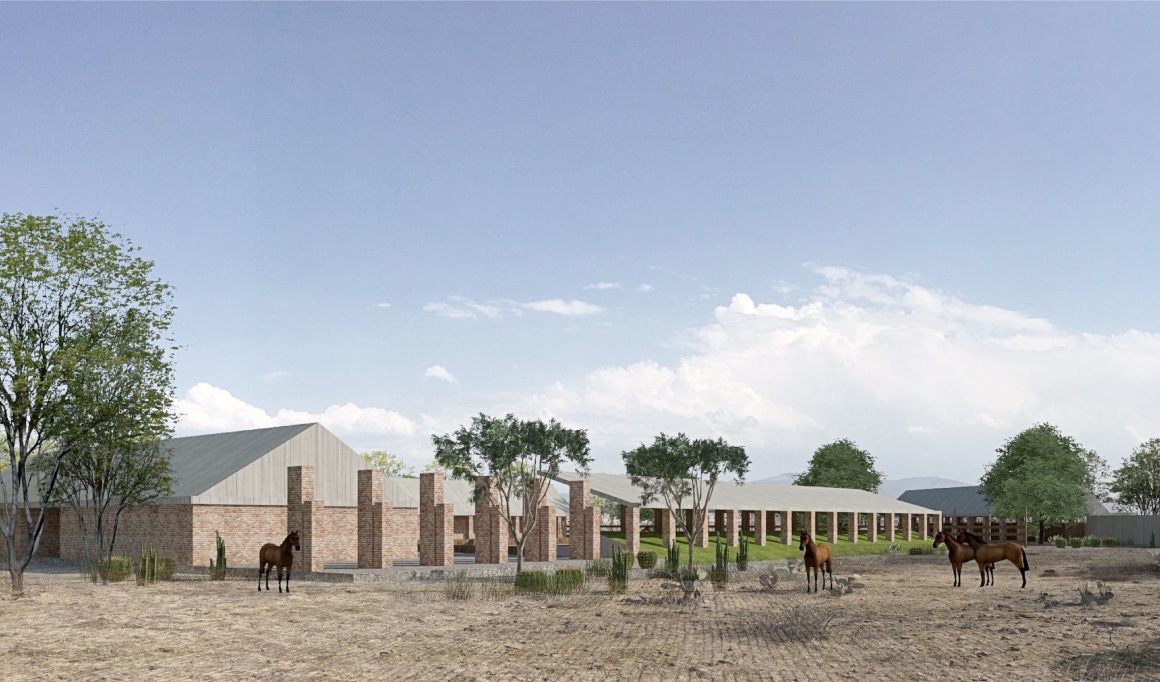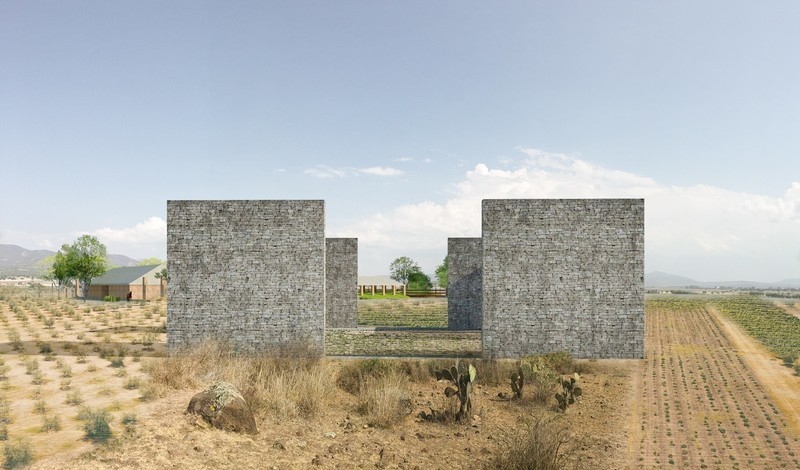 该项目总体规划包括一个6000平方米、一个 8000平方米的私人庄园,以及87公顷的葡萄园和用于公共娱乐休闲的建筑。公共区域包括精品酒店、水疗中心、会所、餐厅、马术俱乐部和多个运动场。
The project consists of a master plan that is divided into private estates of 6,000 to 8,000 m², as well as 87 hectares of vineyards and buildings destined for public recreation and relaxation. Public areas include a boutique hotel, a spa, a clubhouse, a restaurant, an equestrian club, and multiple sports courts.
▼马术俱乐部 Club House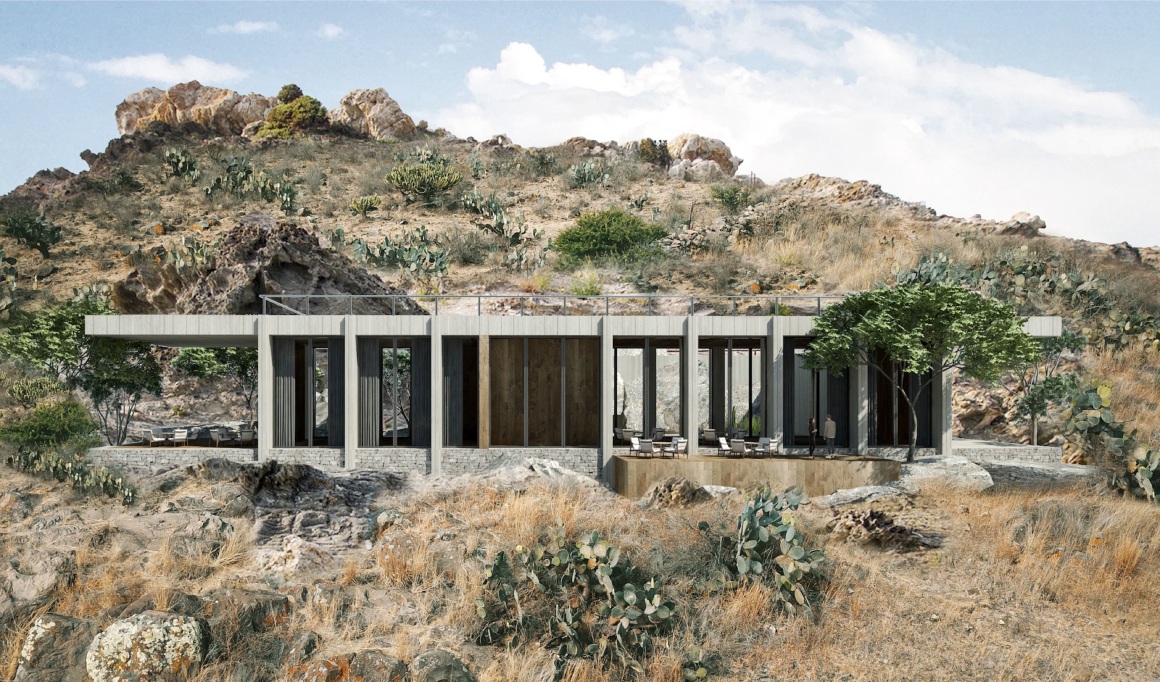 ▼餐厅 Restaurant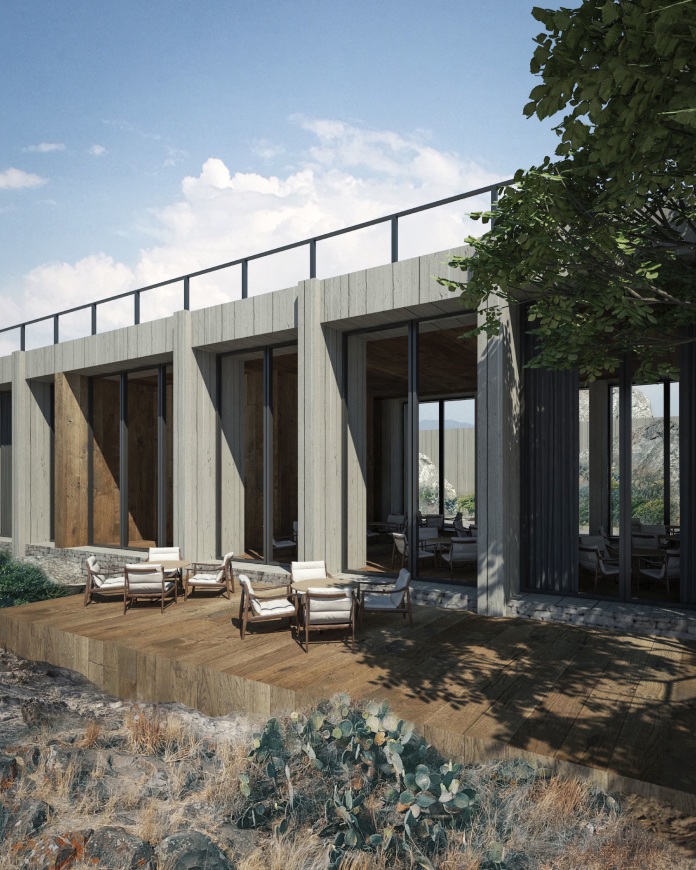 我们的设计意图是引入新的美学来补充现有的元素,而不是与之竞争。ASP通过将每个体量整合到景观中,同时战略性的设置统一的混凝土和石头平台来防止来自每个空间的视线受阻,从而实现了这一愿景。其中所使用的材料,包括石头、木材、泥土、砾石和铺路石,也因它们中性的色彩和饰面,以及它们的本土性,而成为了统一的元素。
The intent of the design was to develop an aesthetic to complement, rather than compete with, existing elements. ASP achieved that vision by integrating each volume into the landscape while using strategically-located horizontal concrete and stone platforms to prevent obstructed views from within each space. The materials used, including stone, wood, earth, gravel, and pavers, serve as unifying elements due to their chromatic and neutral finishes, as well as their local origins.
▼主入口 Main Entrance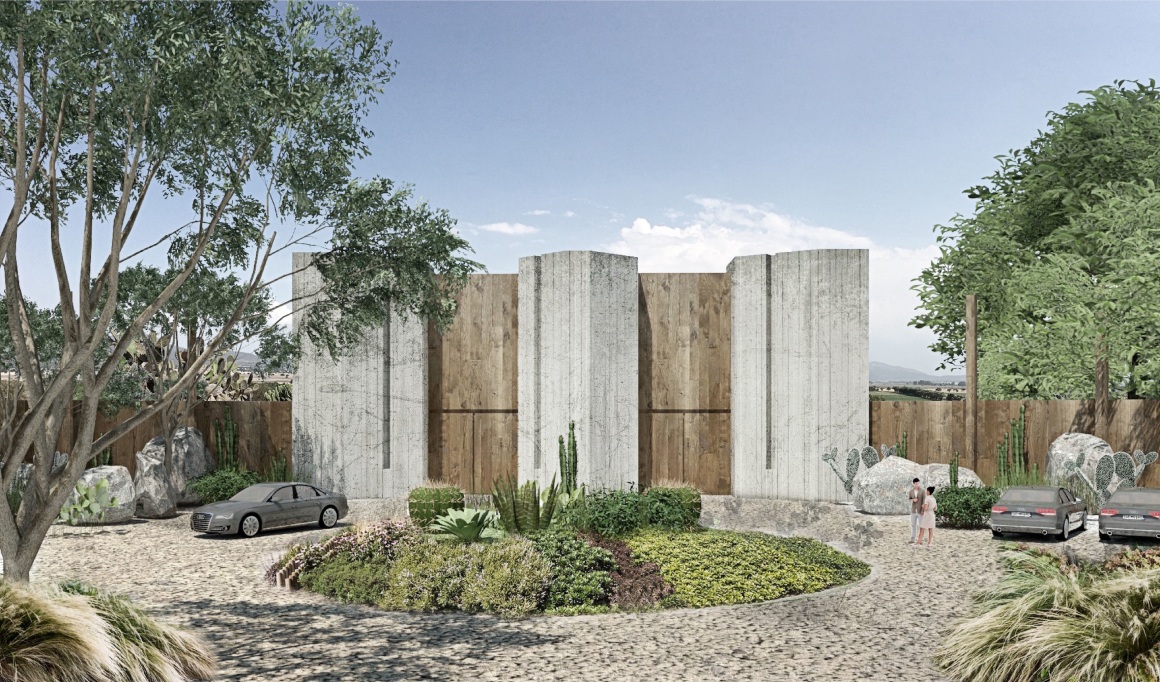 ▼精品酒店 Boutique Hotel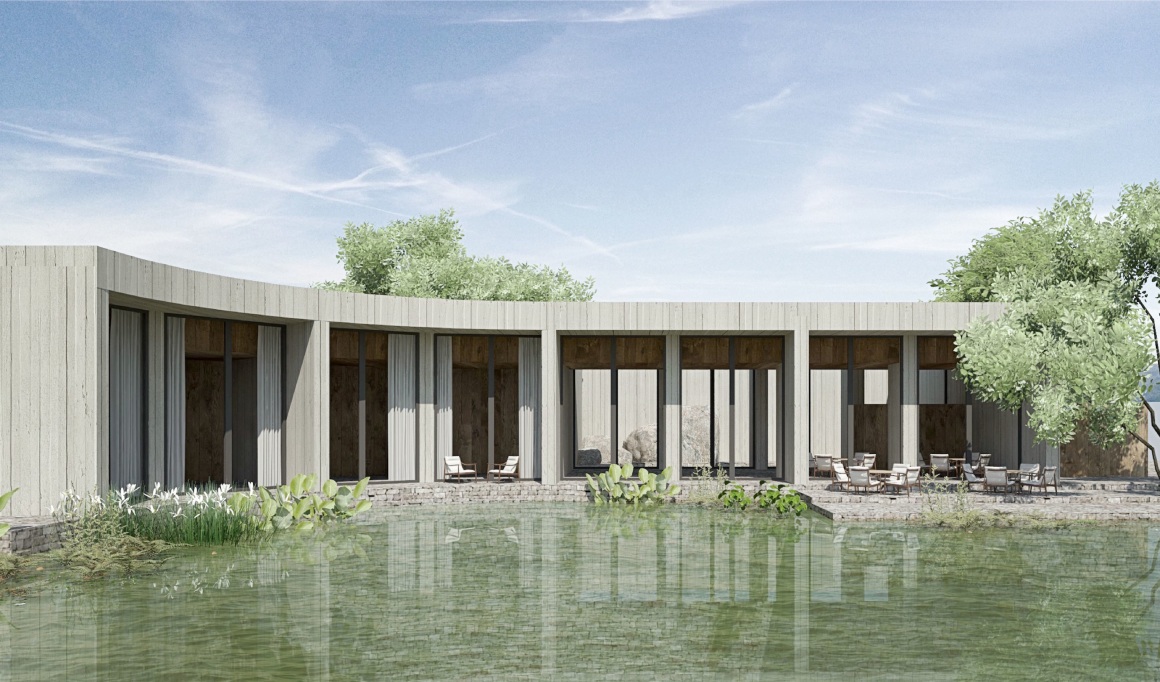 ▼水疗中心内部 Spa interior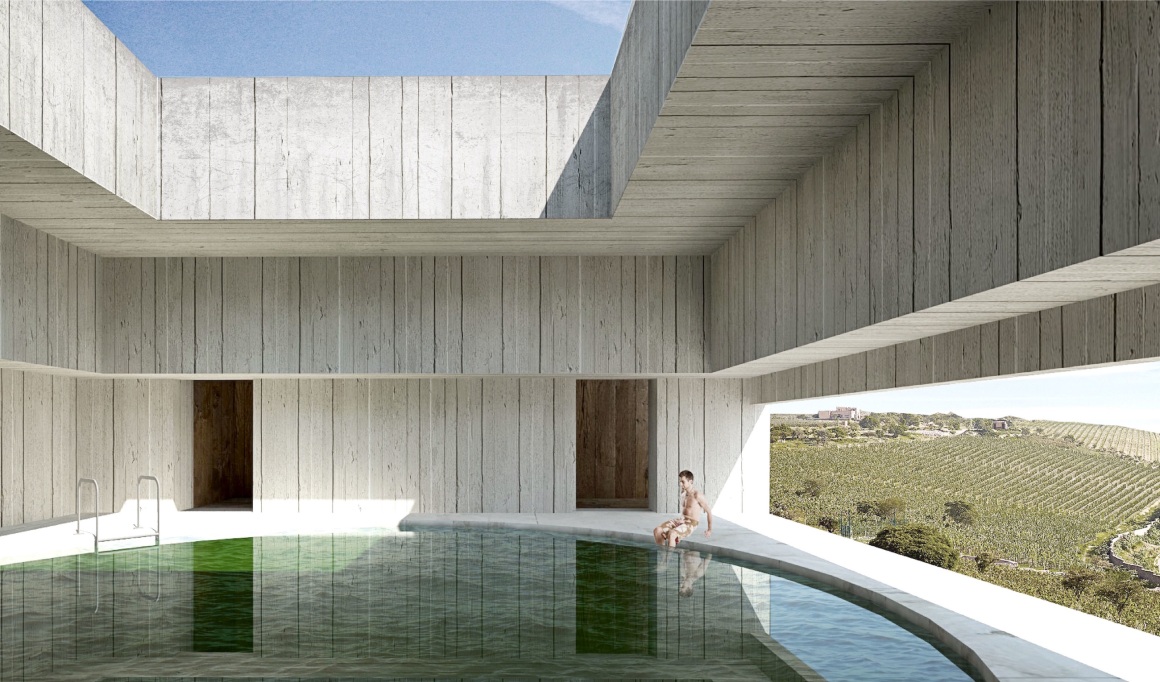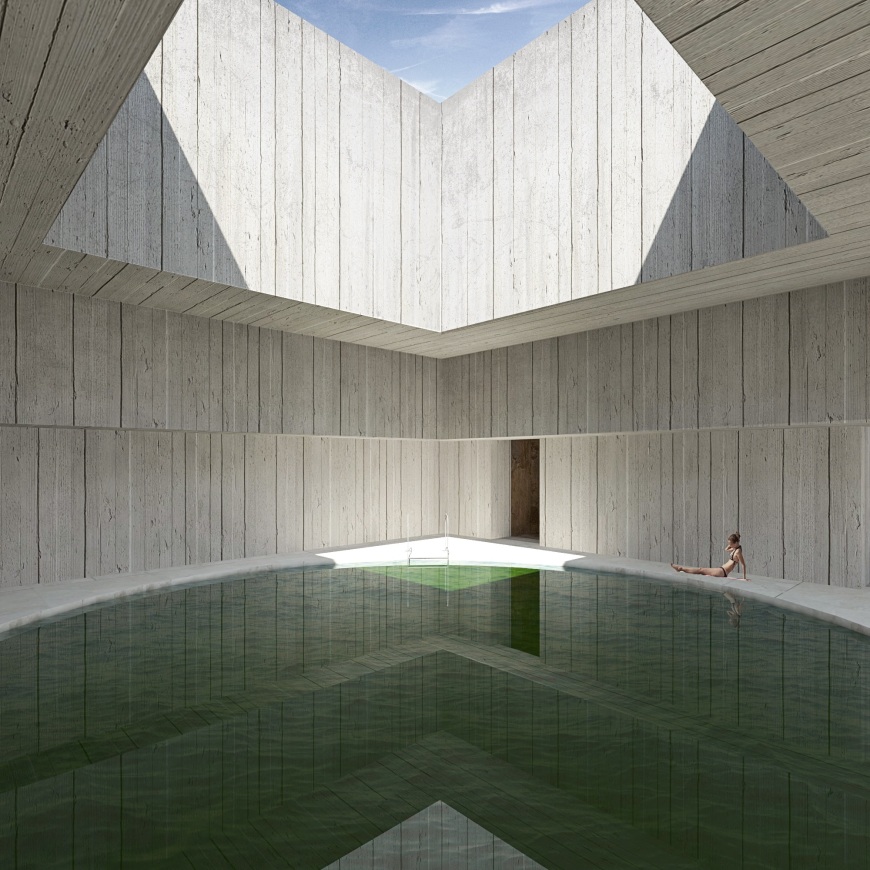 该综合体建筑中也有一个可为餐厅提供新鲜食材的果园。葡萄园的灌溉采用的是滴灌系统,水源来自现有的两口水井。而作为精品酒店的一部分,人工湖的设计同样旨在创造有利于景观的微气候和微环境。
The complex also features an orchard that supplies some of the restaurant's fresh ingredients. The vineyards are irrigated courtesy of a drip irrigation system, supplied by two existing wells. As part of the boutique hotel, an artificial lake was designed to generate microclimates and microenvironments that favor the landscape.
▼水疗中心 Spa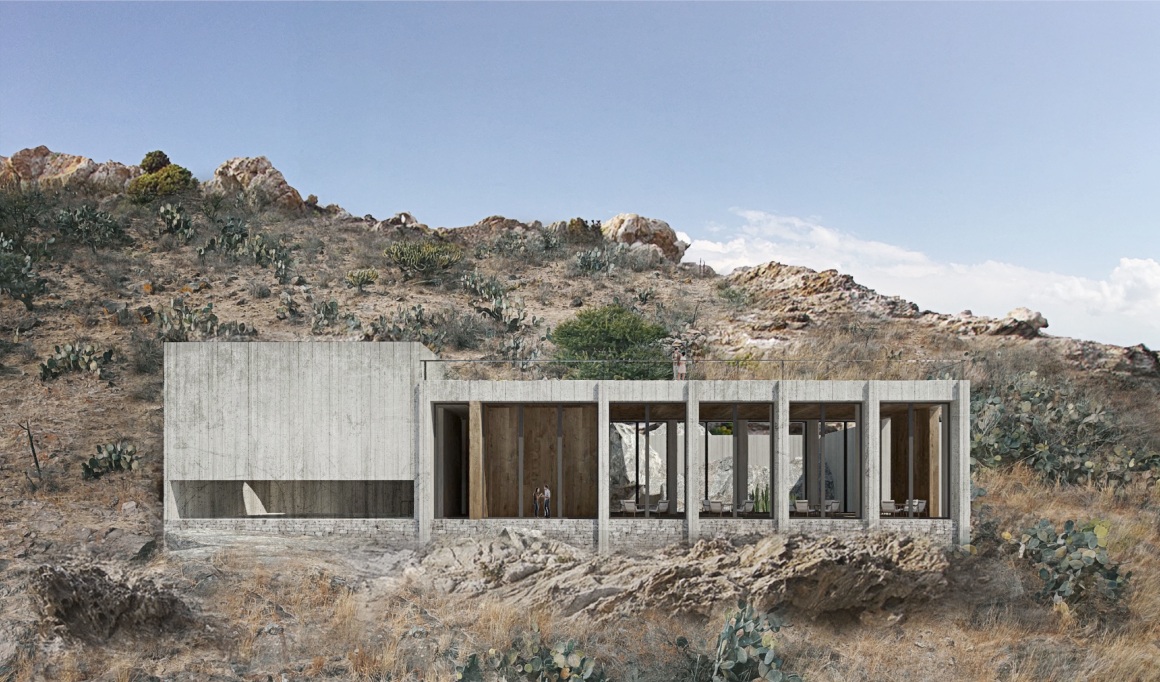 ▼酒窖 Wine cellar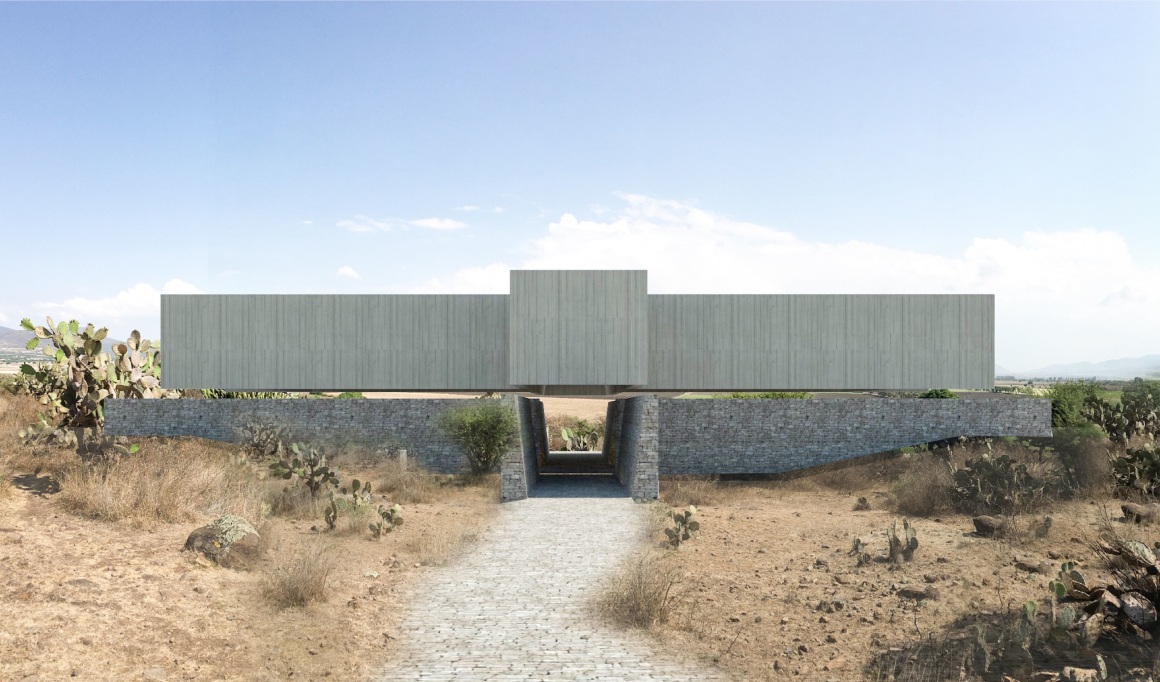 ▼项目规划平面 Master Plan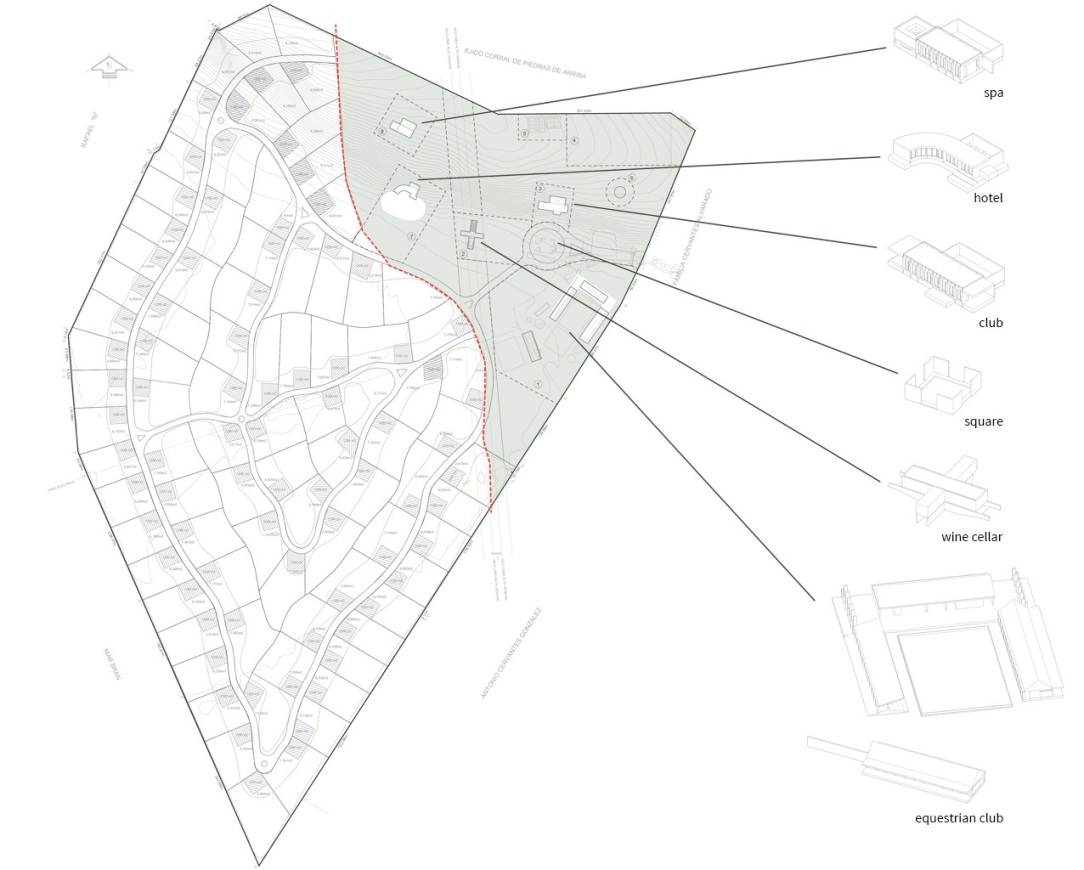 项目:"El Pedregal"葡萄园
地点:墨西哥 圣米格尔德阿连德
设计:ASP Arquitectura Sergio Portillo
主管:Sergio Portillo Alarcón
视觉艺术家:Ivan Reyes Alcaraz
景观绿化:PA-AR Paisaje y Arquitectura
项目年份:2018年
Project: Vineyard "El Pedregal"
Location: San Miguel de Allende, Mexico
Design: ASP Arquitectura Sergio Portillo
Director: Sergio Portillo Alarcón
Visual artist: Ivan Reyes Almaraz
Landscaping: PA-AR Paisaje y Arquitectura
Date: 2018
更多 Read more about: Arquitectura Sergio Portillo