本文由贝伦汉斯授权mooool发表,欢迎转发,禁止以mooool编辑版本转载。
Thanks BHL for authorizing the publication of the project on mooool, Text description provided by BHL.
贝伦汉斯:养心谷位于吉林长春东郊,紧邻莲花山风景区,水脉迢迢,山境绵延,灵气汇聚。在城市化进程不断加快的当下,人容易迷失在快节奏的生活中。能在天地之间,寻得一处安详之地,才更显得难能可贵。
在马寅的《理想的山居》生活中,大山是人们沉思、漫想、独处的场所,也是互动、共生。议事的空间,更是一个分享、创造、成长的地方。我们以尊重的姿态,探索土地的高效利用模式,形成适应城市文化特征的景观与人居形式。
BHL:Yangxin Valley is located in the eastern suburbs of Changchun, Jilin, adjacent to the Lianhua Mountain Scenic Area. This is a place with a flowing river and a continuous mountain. With the rapid acceleration of urbanization, people are easily lost in the fast-paced life, which makes it even more precious to find a peaceful place in the world.
In Ma Yin's "Ideal Mountain Life", Dashan is a place for meditation, imagination, and isolation. It is also interaction and symbiosis. The discussion space is a place to share, create and grow. With a respectful attitude, we explore the efficient use of land and form landscapes and human settlements that adapt to urban cultural characteristics.
▼项目鸟瞰 Aerial View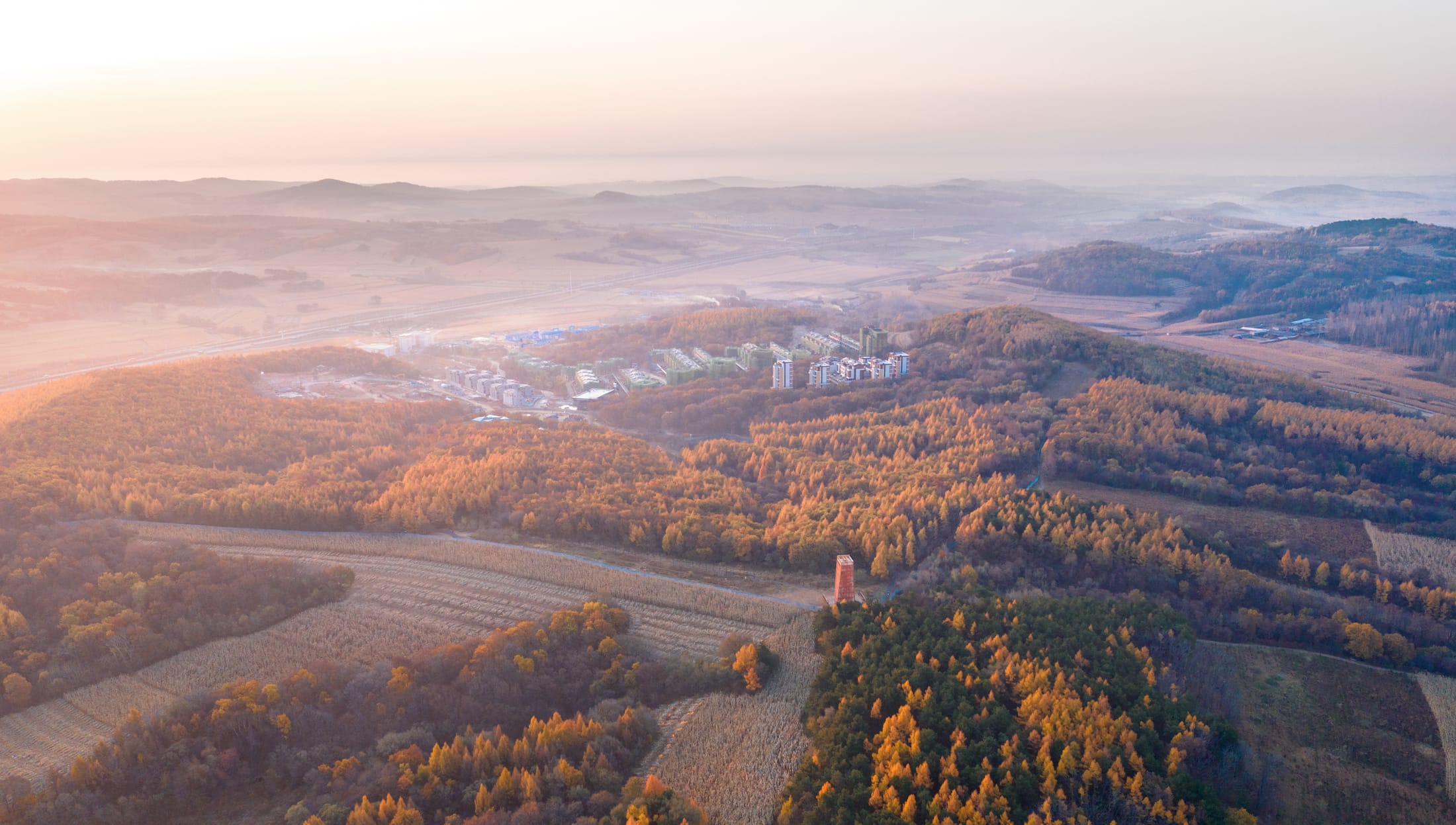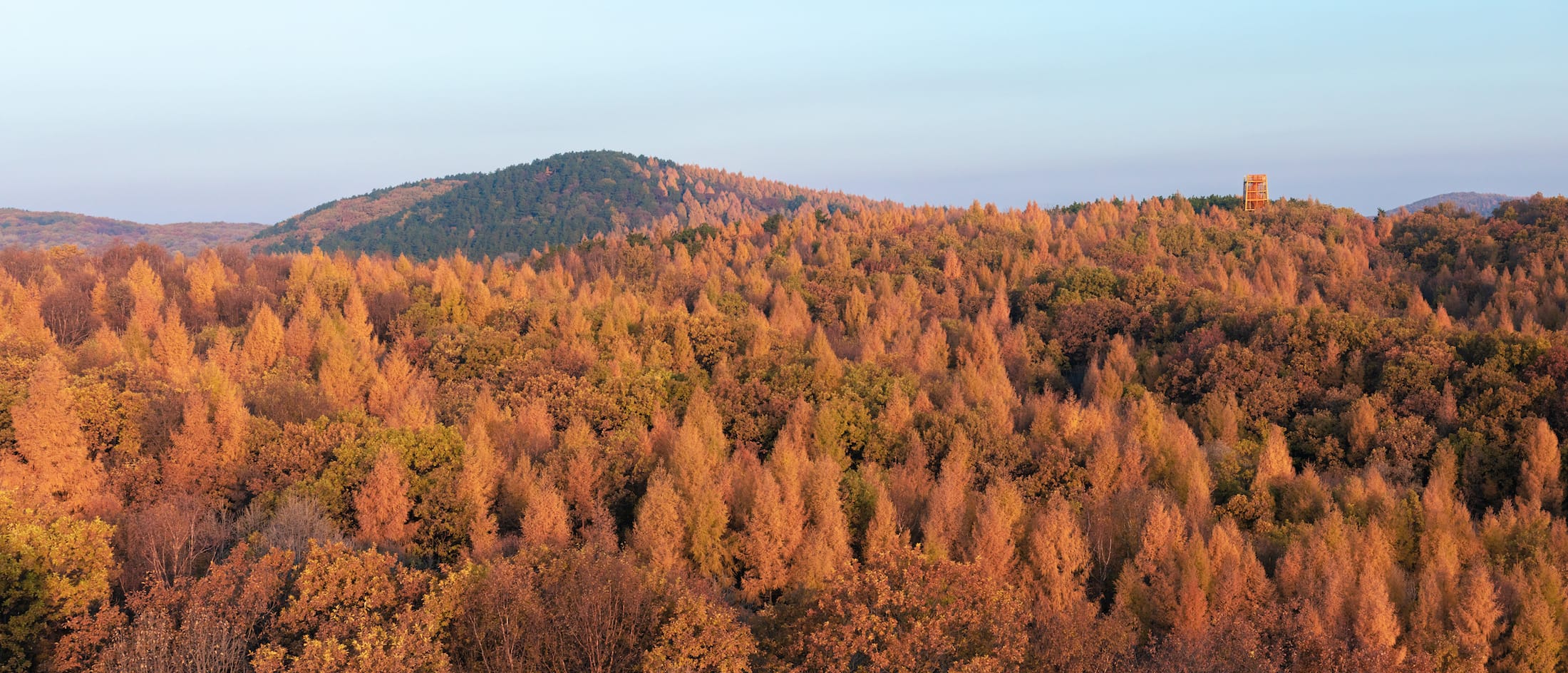 让山居美学成为一种生活 Make mountain-living aesthetics a life
天然的山地环境创造了独特的游览动线,登高以望远,白云皑皑,山脉延绵,这里是安静,自由的场所。更是人们沉思、漫想、独处的空间,人们互动、成长、创造与分享的地方。
The natural mountain environment creates a unique route of the excursion. The height provides a panoramic view of the white clouds and continuous mountains. This is a quite and free space, also a place of meditation, imagination and isolation. People have the chance to interact, grow up, create, and share here.
▼山林观景塔 Mountain view tower
诗意地漫步在林间,觅一份幽静,登高以望远,白云皑皑,山脉绵延,这里是安静,自由的场所。
People take a poetic stroll through the forest, looking for a quiet place, ascending to the distance, looking at the white clouds and rolling mountains. This is a quiet and free place.
▼山间游客休息平台 Mountain tourist rest platform
山之美,源自于起伏错落层次中暗藏的万物。
The beauty of the mountain comes from all things hidden in the undulating levels.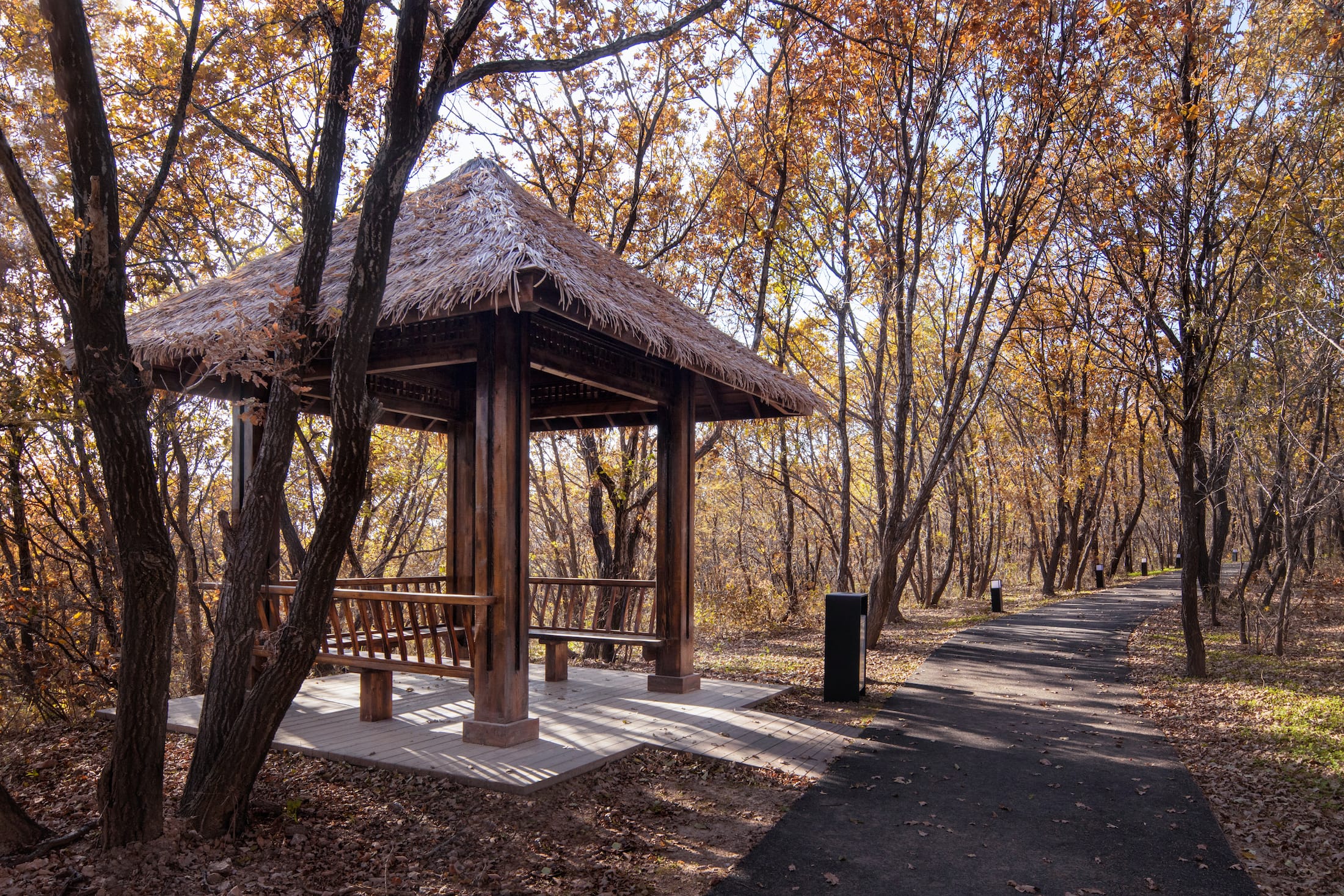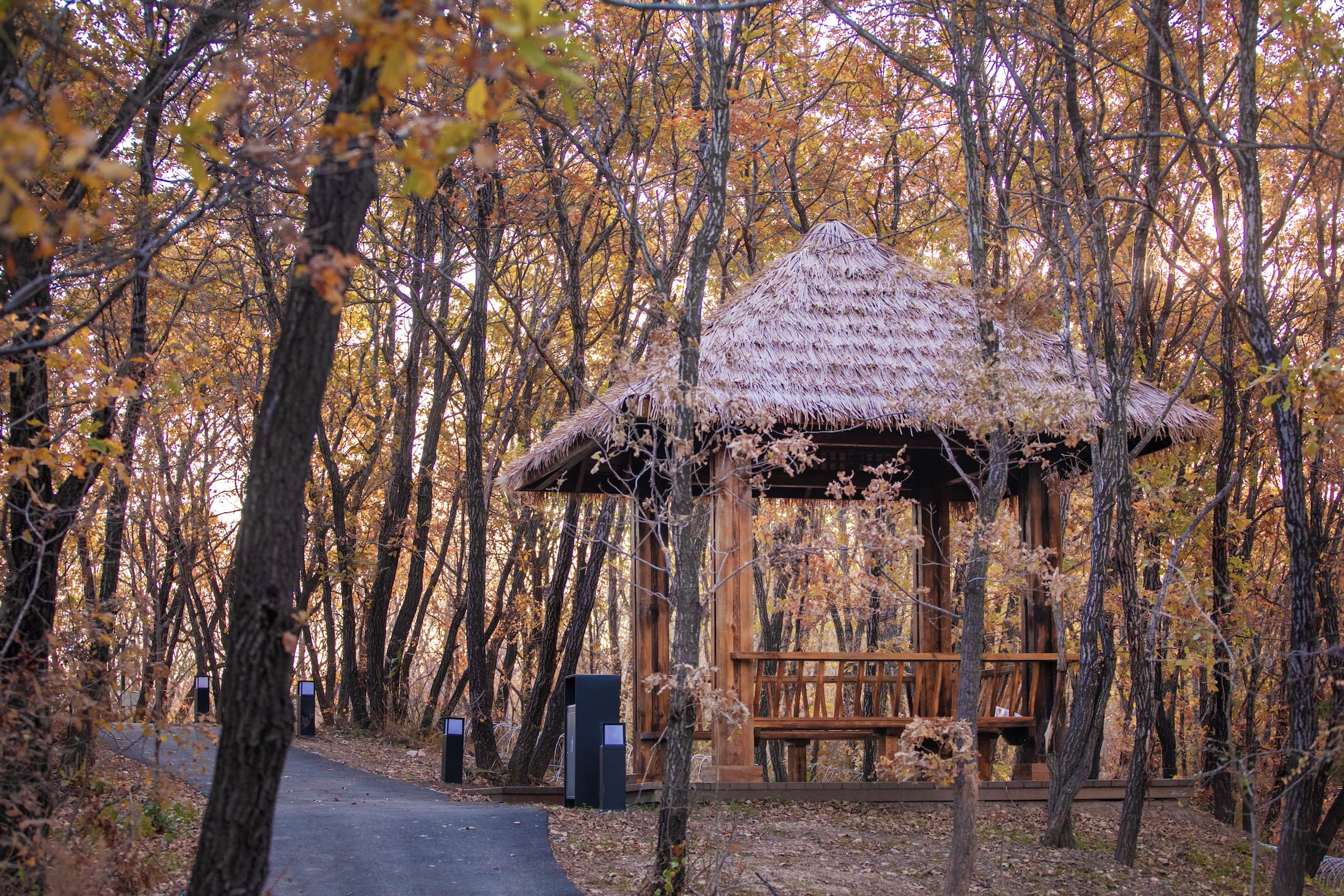 ▼山间光影茶舍 The mountain tea house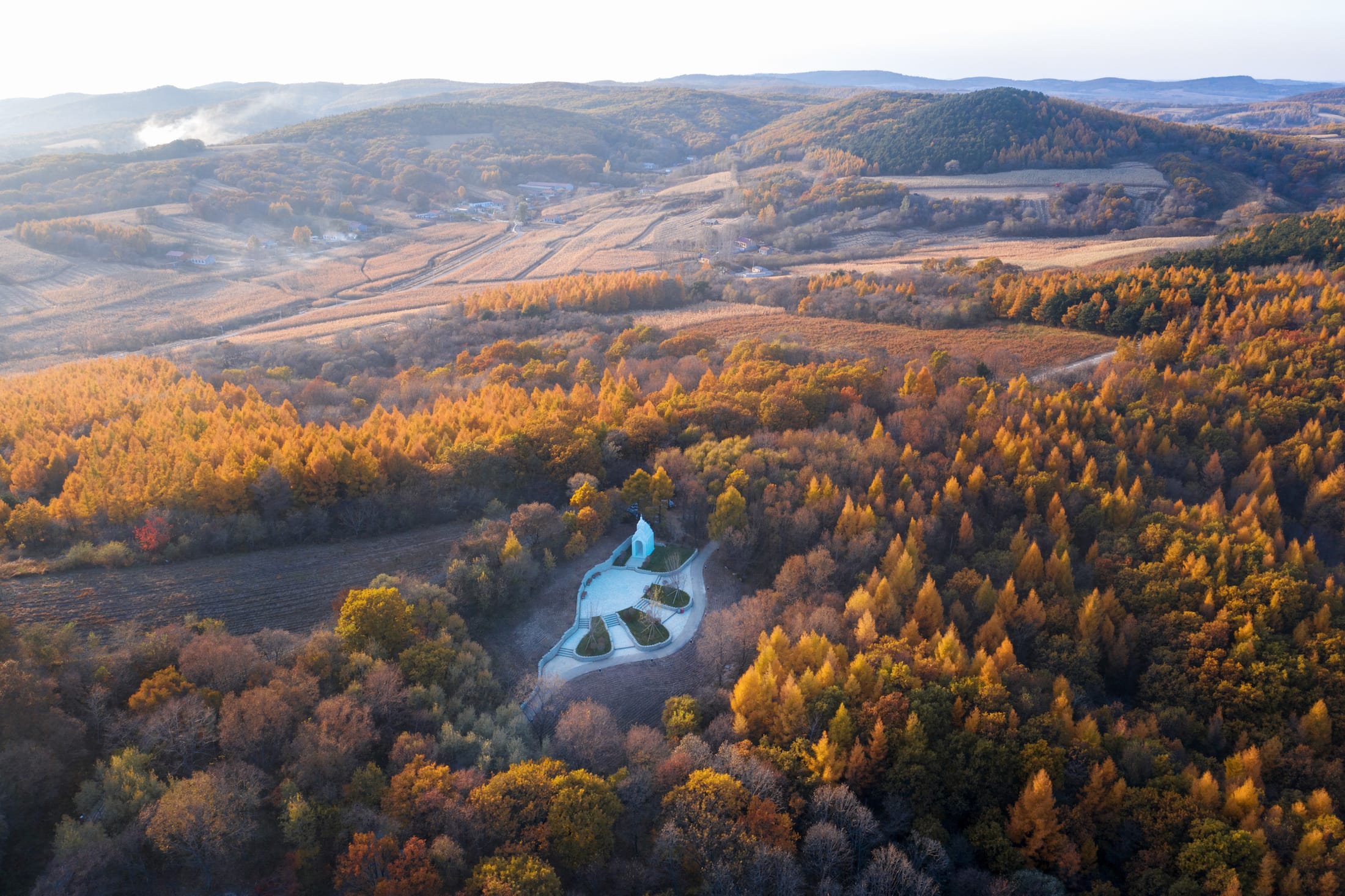 融于自然之间,寓教于乐。与山为伴,与林为友,在自然中获得智慧,快乐玩耍。
Education integrates with nature and entertainment. People can make friends with forests and mountains, gain wisdom in nature and play happily.
▼山间乐园 The mountain park
项目名称:长春力旺莲花山孔雀林
客户:长春力旺集团
项目地址:吉林省长春市二道区劝农大道
项目设计 & 完成年份:2019
设计面积:55.1万平方米
设计公司:贝伦汉斯景观国际
公司网站:www.behren.com.cn
联系邮箱:behren@126.com
主创及设计团队:陈佐文,刘辉,陈君宝,陈思,胡梦诗,赵小青,江勇,周千力
建筑设计:北京柏涛
其它合作方:重庆坤博建筑材料有限公司
摄影:Holi河狸-景观摄影
Project Name:Changchun Livon Peacock Forest
Customer: LIVON GROUP
Project address: Changchun , Jilin
Project Design & Completion Year: 2019
Design area: 551,000 square meters
Landscape Design: BHL
Company website: www.behren.com.cn
Contact Email: behren@126.com
Main creation and design team: Chen Zuowen, Liu Hui, Chen Junbao, Chen Si, Hu Mengshi, Zhao Xiaoqing, Jiang Yong, Zhou Qianli
Architectural Design: PT
Other partners: Chongqing Kunbo Building Materials Co., Ltd.
Photography: Holi
更多 Read more about: BHL贝伦汉斯