本文由 AGi architects 授权mooool发表,欢迎转发,禁止以mooool编辑版本转载。
Thanks AGi architects for authorizing the publication of the project on mooool, Text description provided by AGi architects.
AGi architects:该独栋住宅坐落在科威特Abdulla Al Salem住宅区的一角,它的设计概念源于一种有争议的对立性,这种对立是客户对完全隐私的需求以及建立标志性建筑与相邻住宅区分开来的愿望所强加而来的。
AGi architects:This single family house is located on a corner plot of the residential district of Abdulla Al Salem, Kuwait. The concept stems from a controversial duality imposed by the clients need for complete privacy as well as the desire for distinguishing the house into an iconic building from within the neighborhood.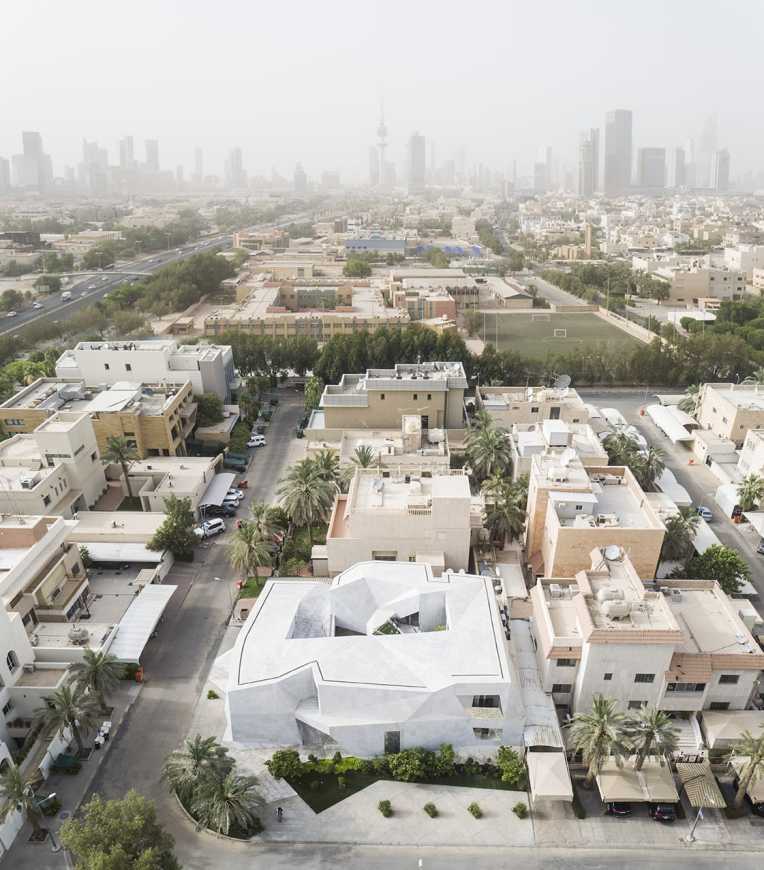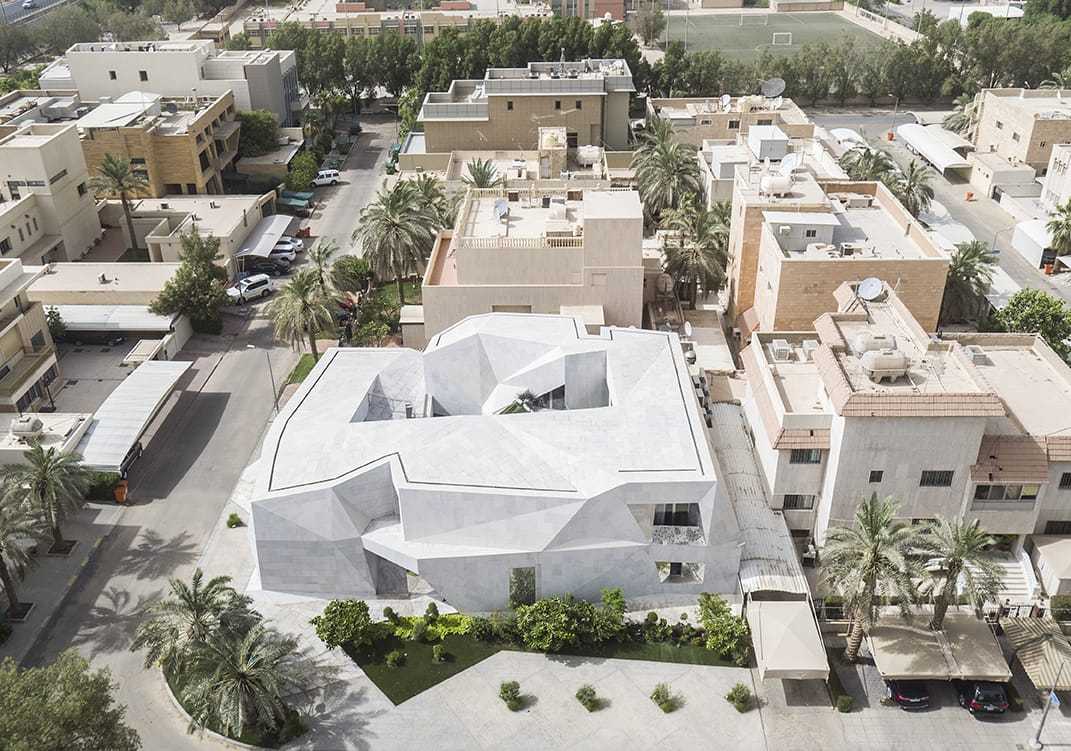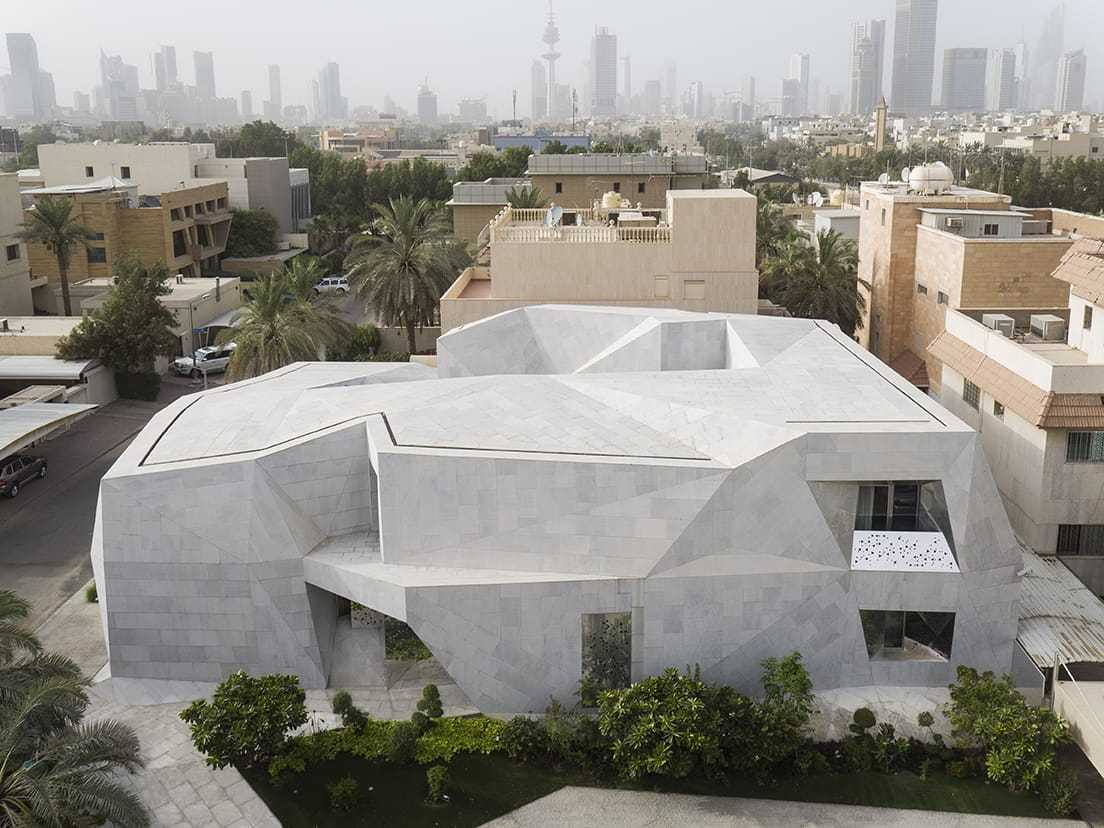 建筑结构由钢筋混凝土制成,其外形类似折叠的折纸,混凝土结构围绕自身旋转,形成了一个中央庭院,房子中的所有空间都朝向这个庭院。建筑中很少出现俯瞰街道的开口,但当它们出现时,会更有助于遮挡视野和过多的阳光进入室内。
The buildings' structure is composed of reinforced concrete formed similarly to a folded origami, and the structure rotates around itself creating a central courtyard from which all the spaces in the house are turned towards. The openings overlooking the street rarely occur, however when they appear they are inclined to prevent views and excessive sun light into the interior.
▼屋顶 Roof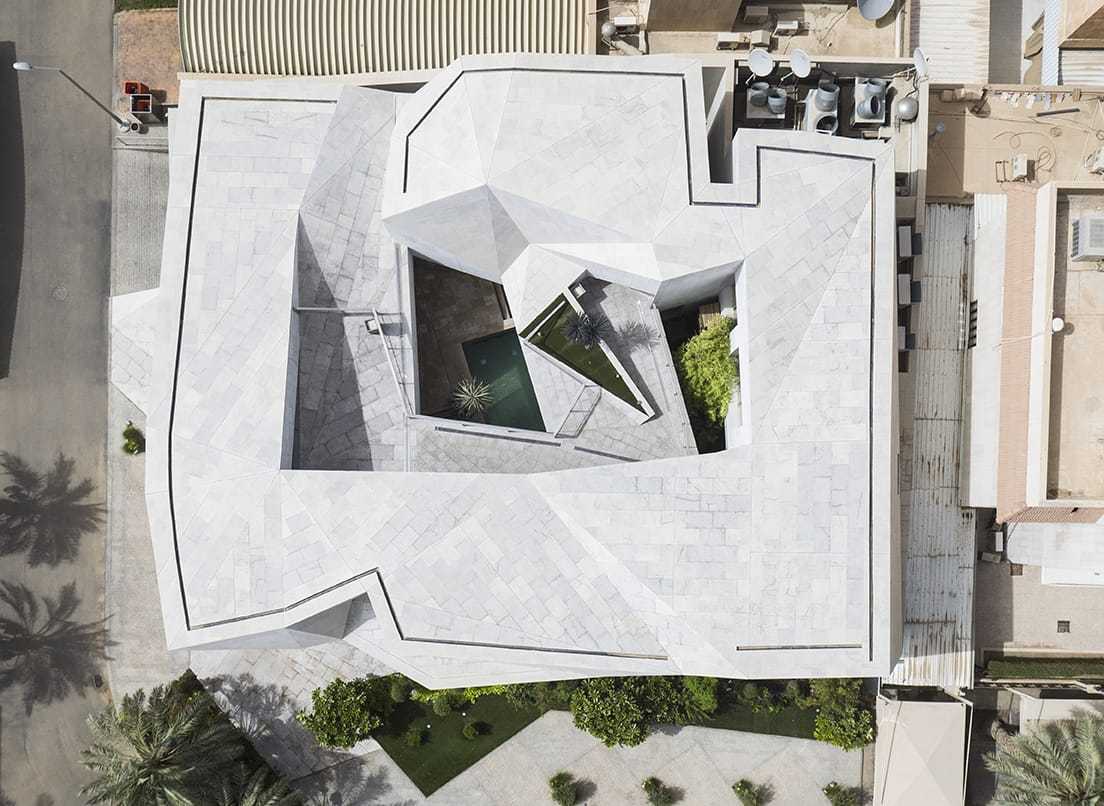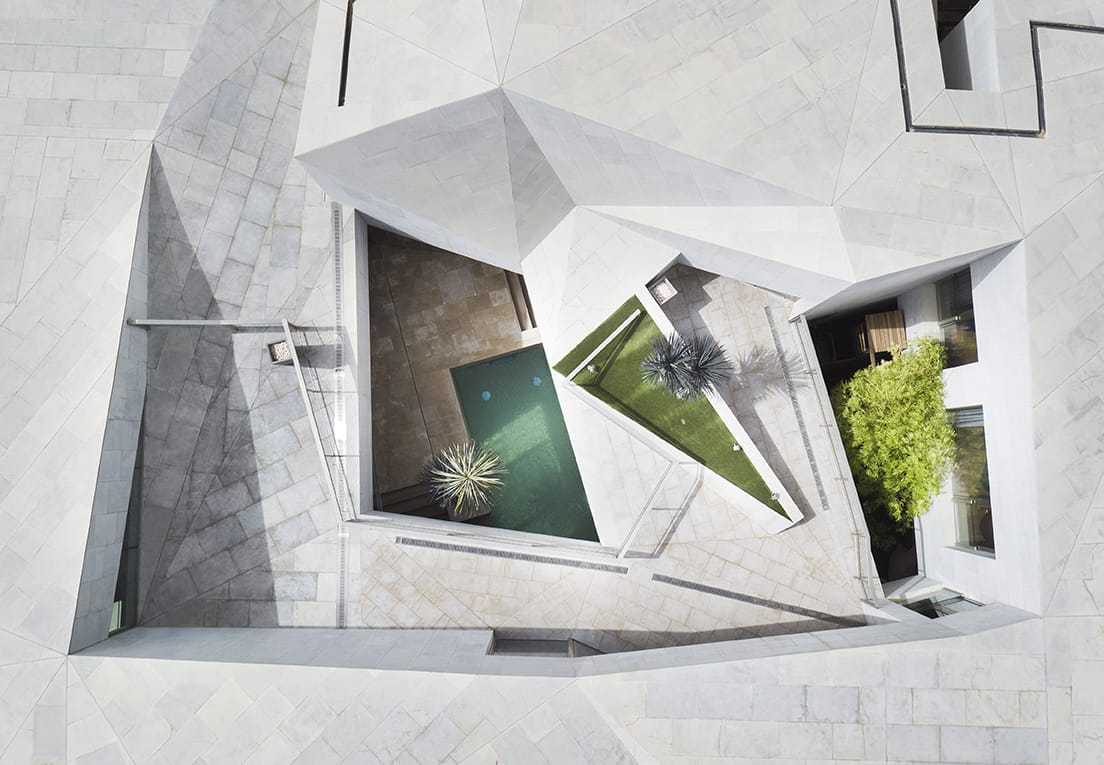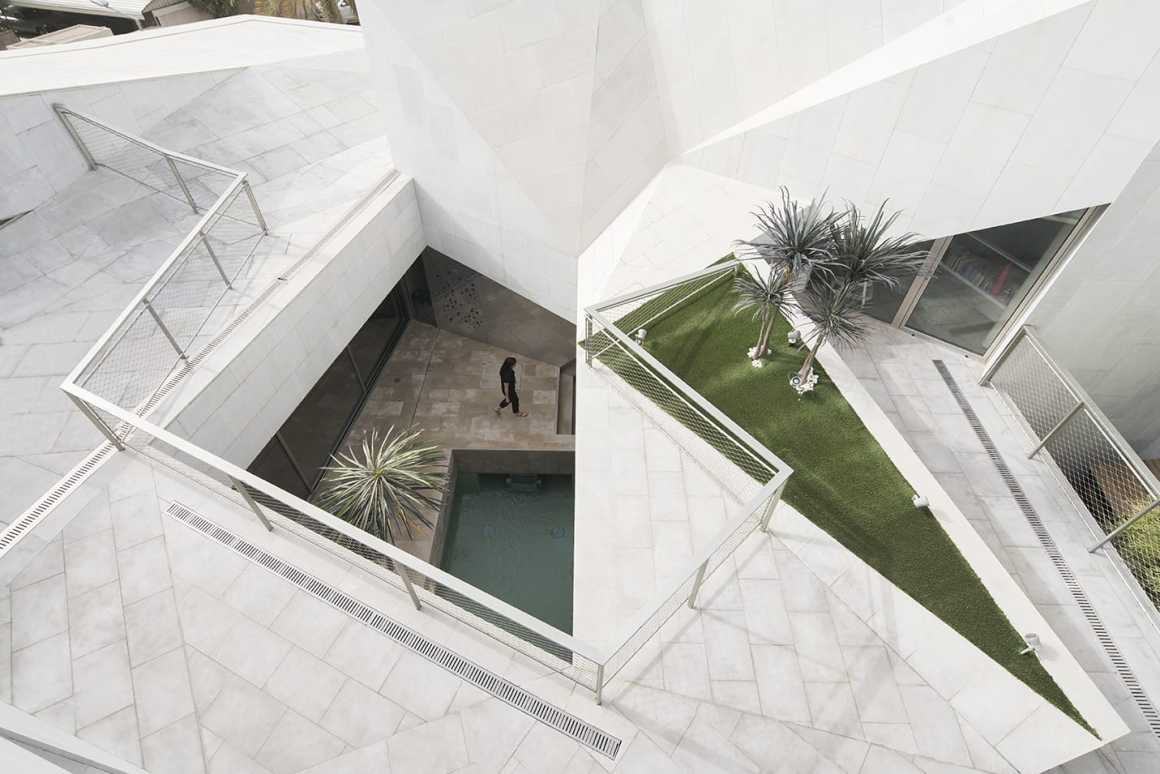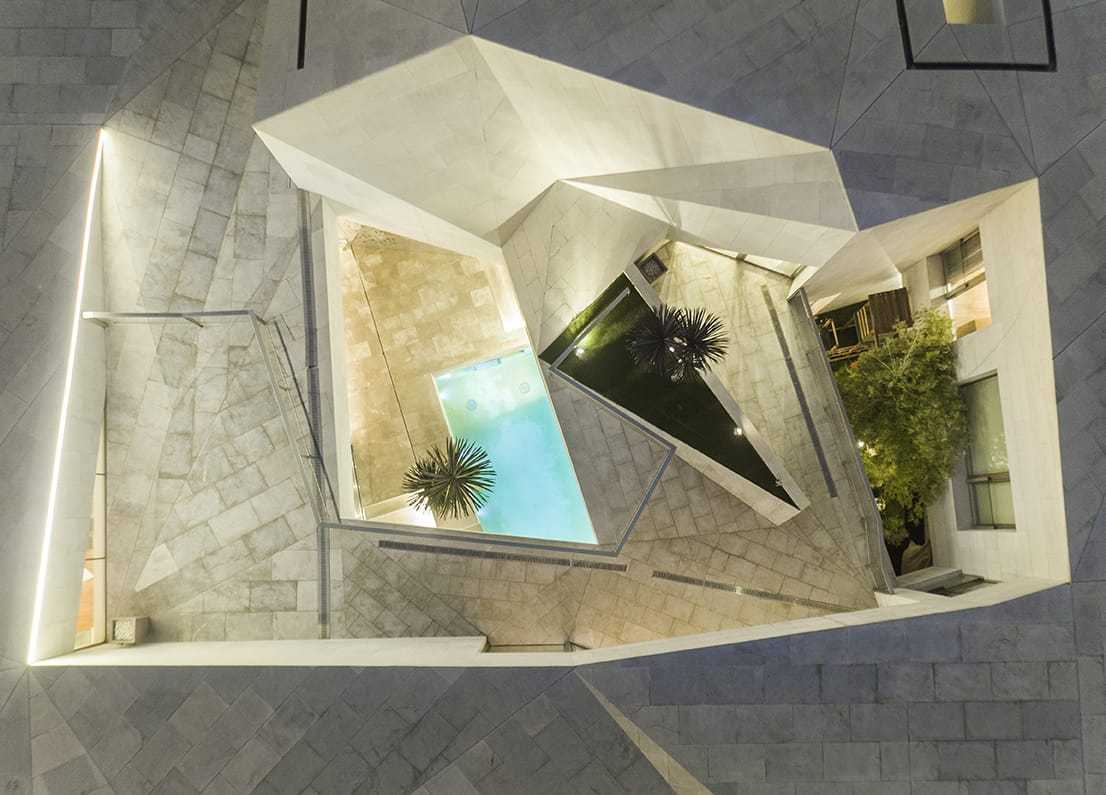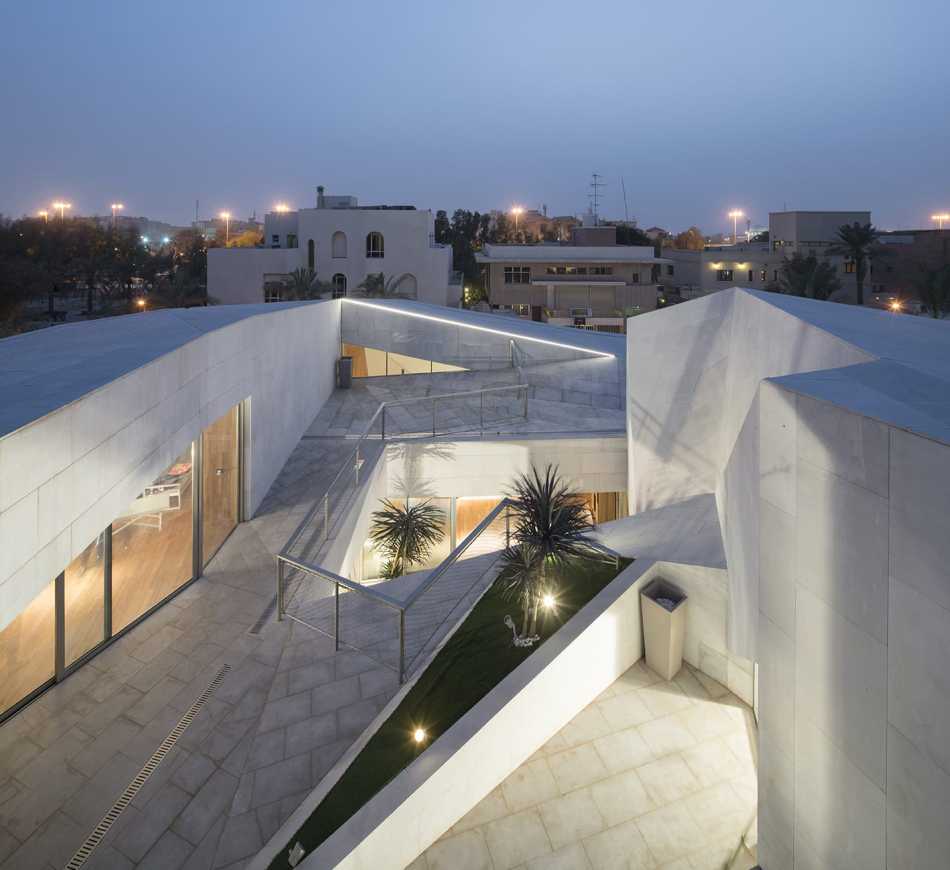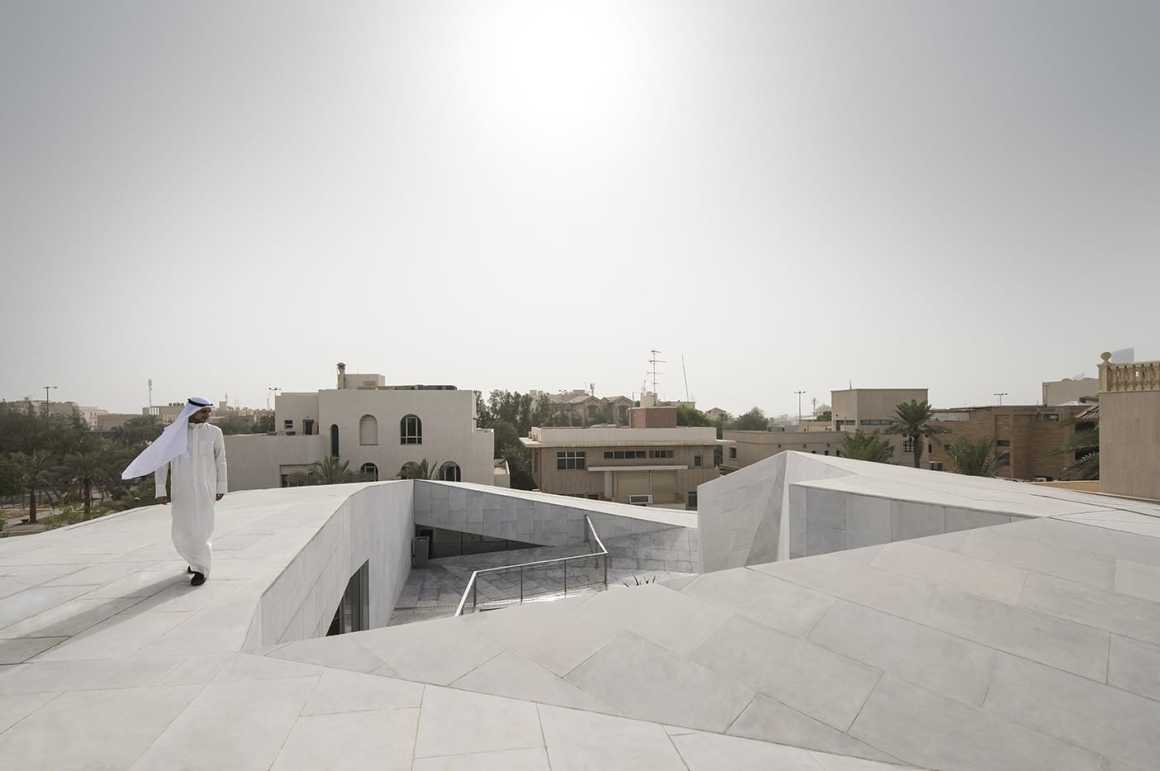 ▼建筑立面 Facade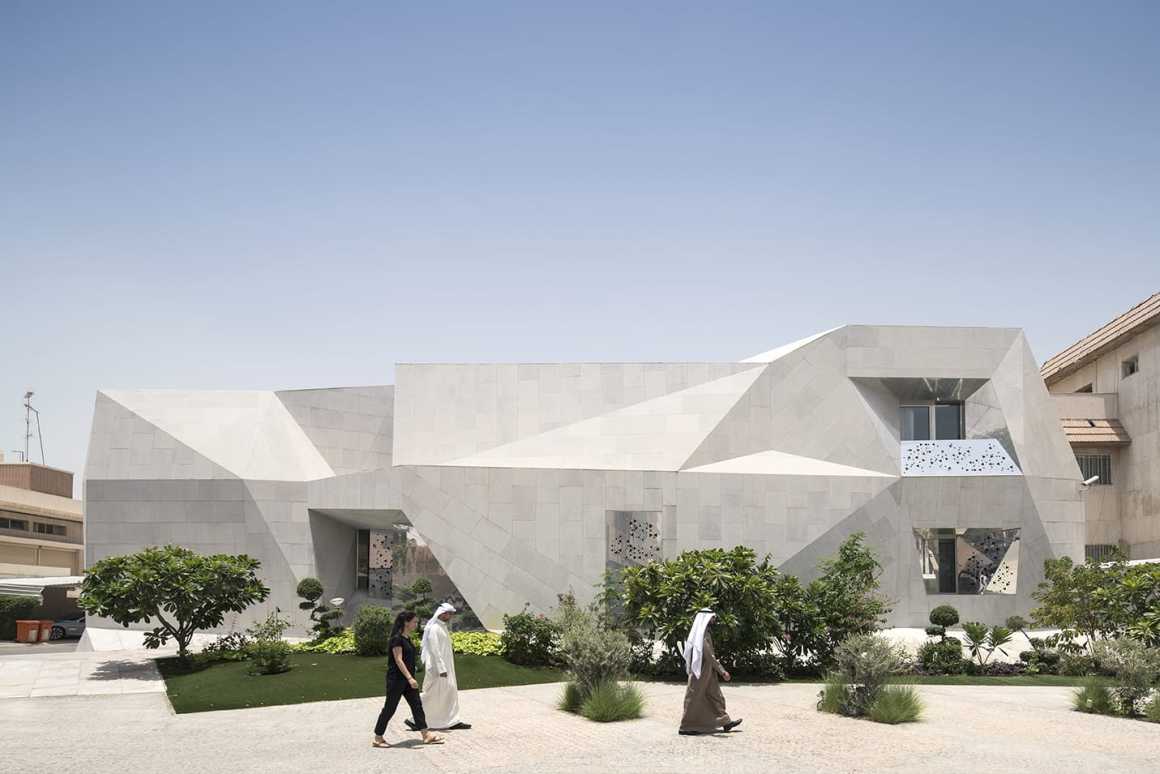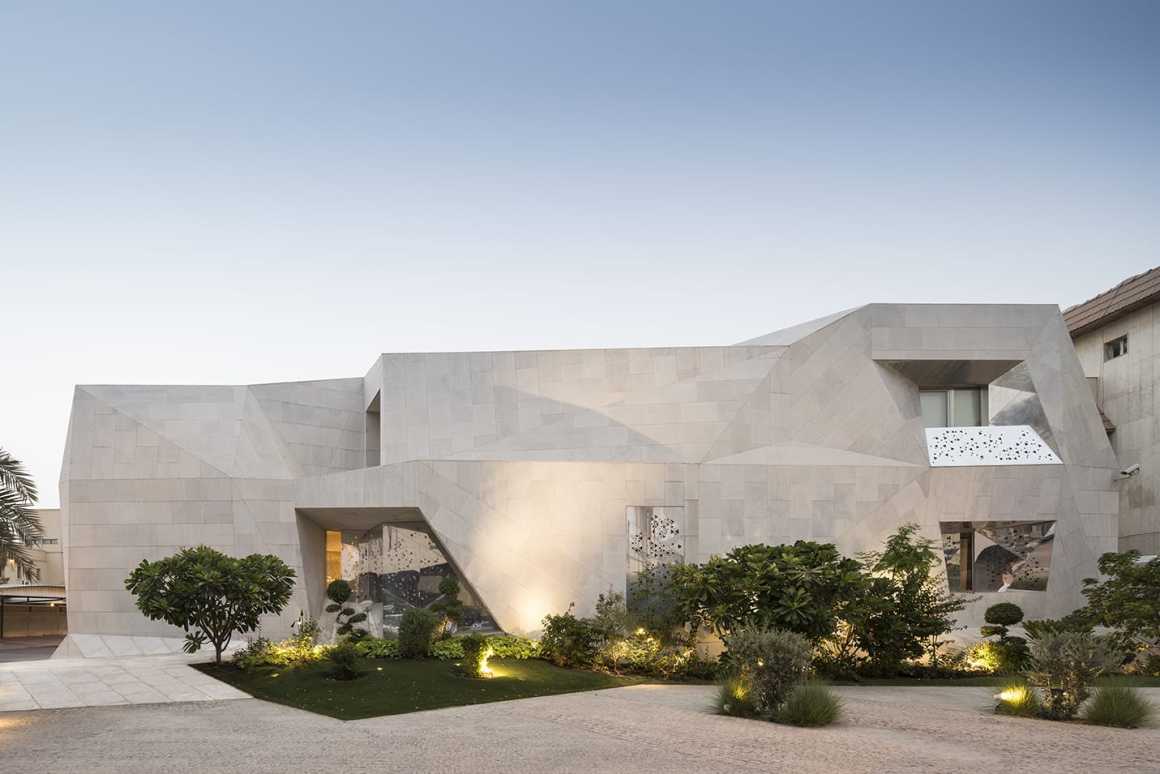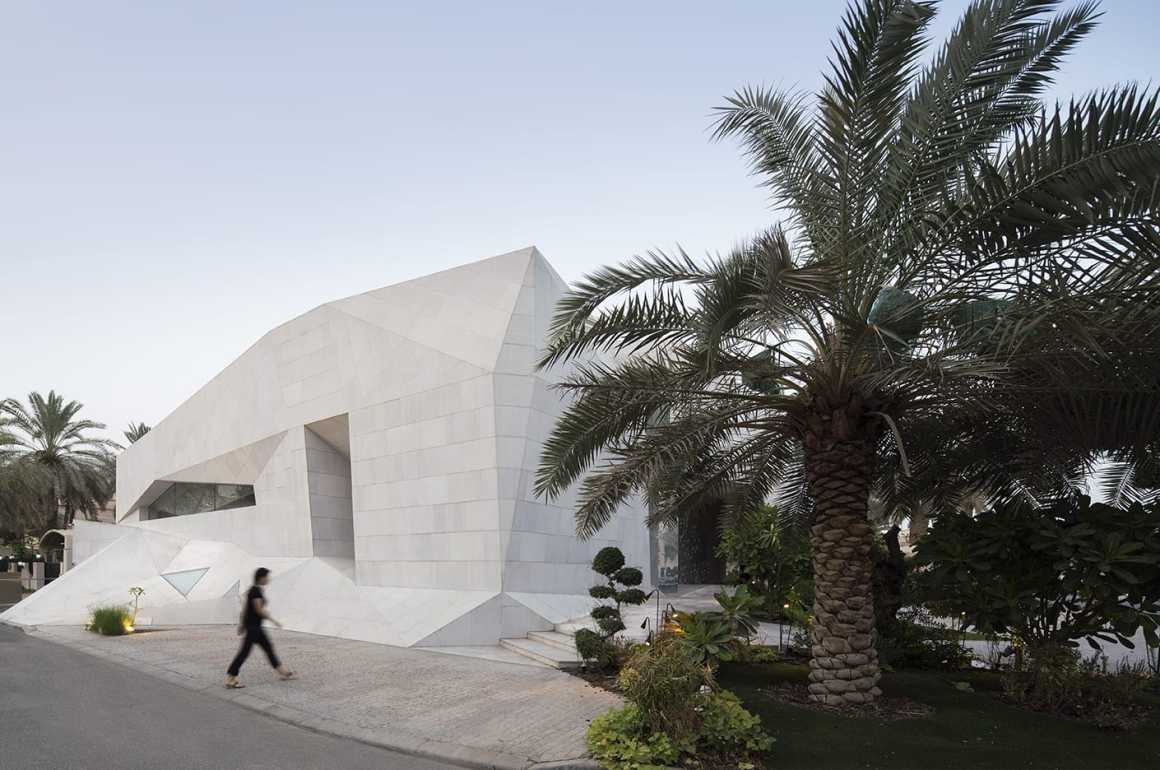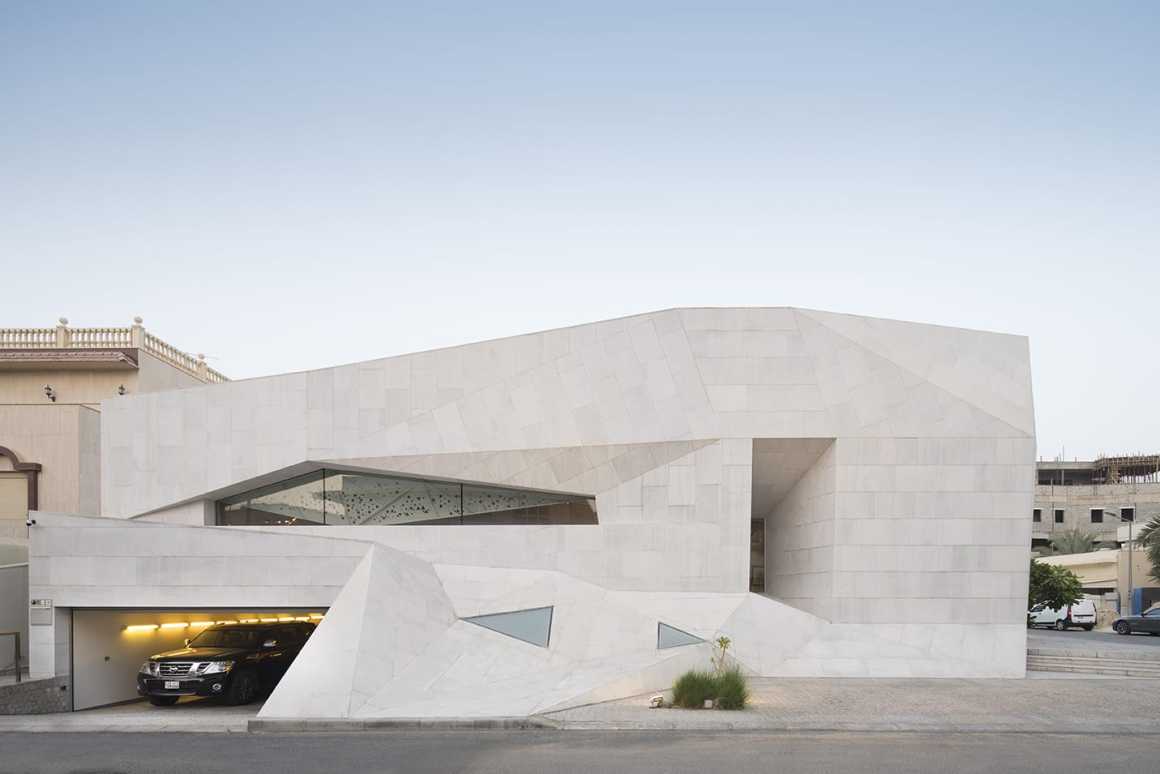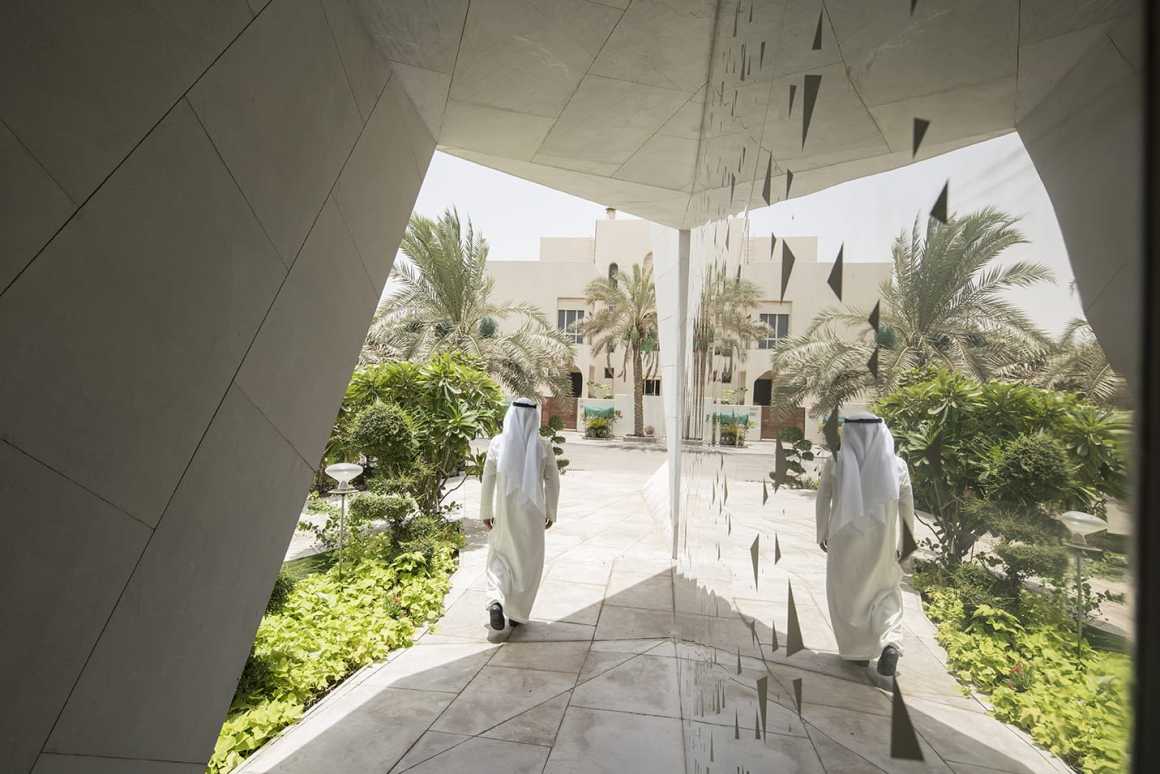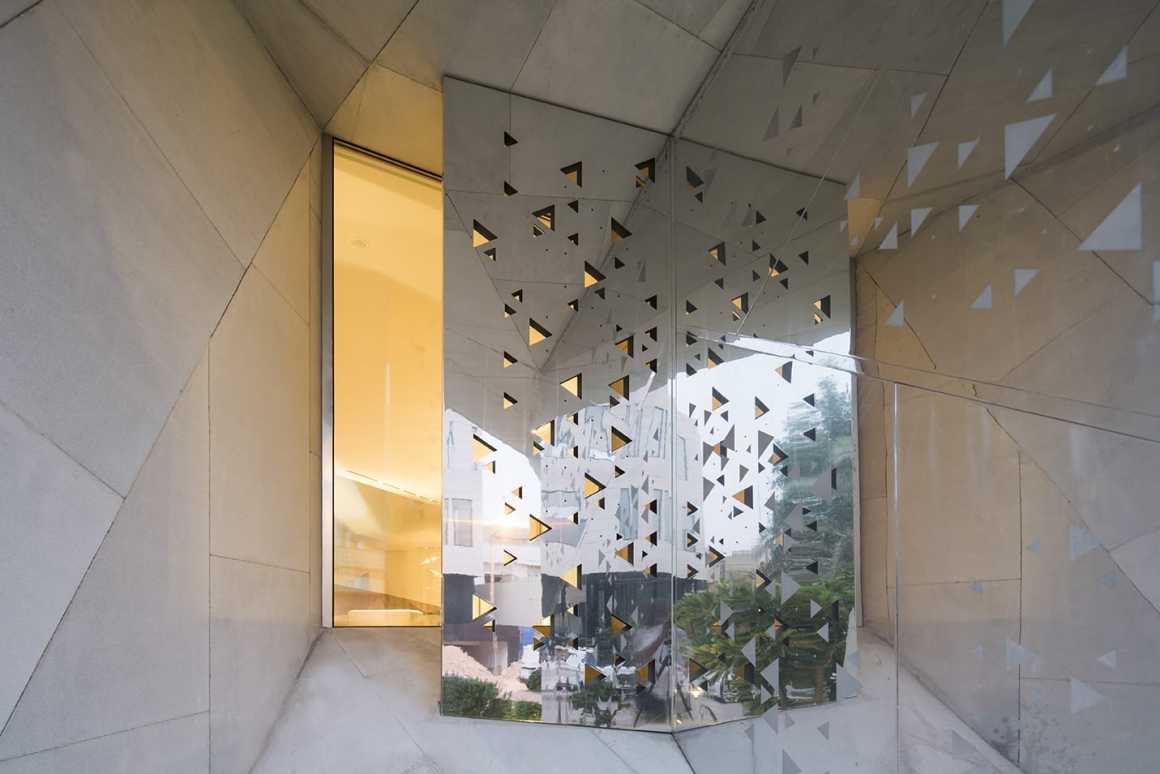 与当地住宅标准相比,这里的空间相对较小,设计意图通过引入多条路线来实现不同房间之间连续性,从而提供最大的功能灵活性。与传统的穆斯林建筑相似,该建筑也避免了使用走廊,与之相反的是,住宅由基于一天中各种不断变化的活动条件组成了一个整体。
With relatively smaller spaces than the local standards, the design intent is to give maximum functional flexibility, by introducing multiple routes to enable continuous communication between different rooms without interruptions. Similar to traditional Muslim architecture, the use of corridors is avoided, instead the house is seen as a whole entity comprised of changing conditions based on the various activities unraveling throughout the course of the day.
▼庭院空间 Courtyard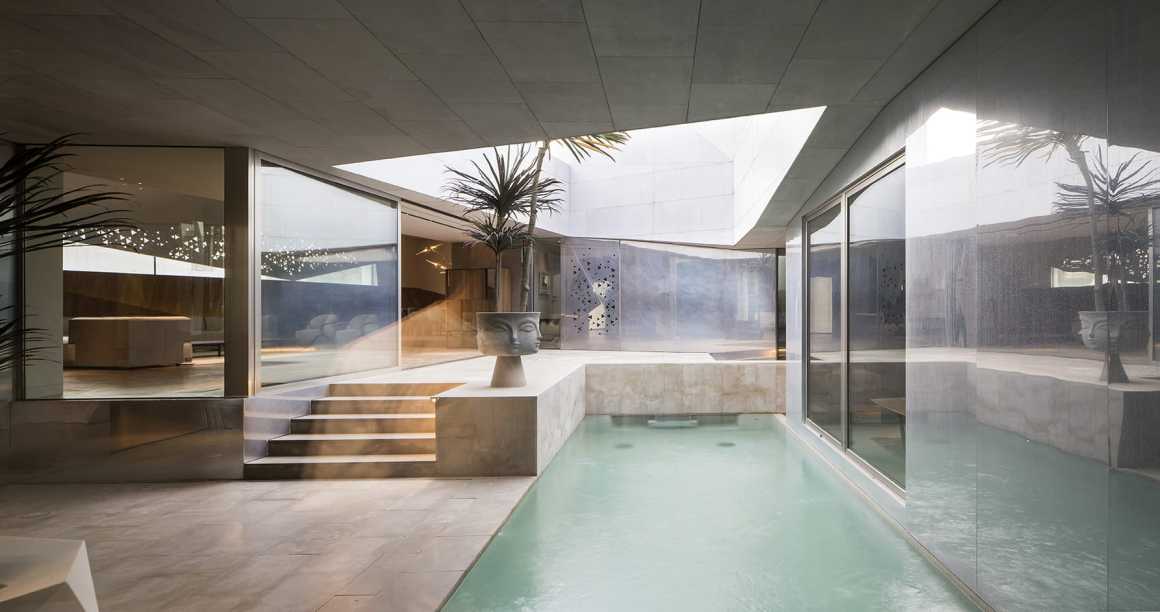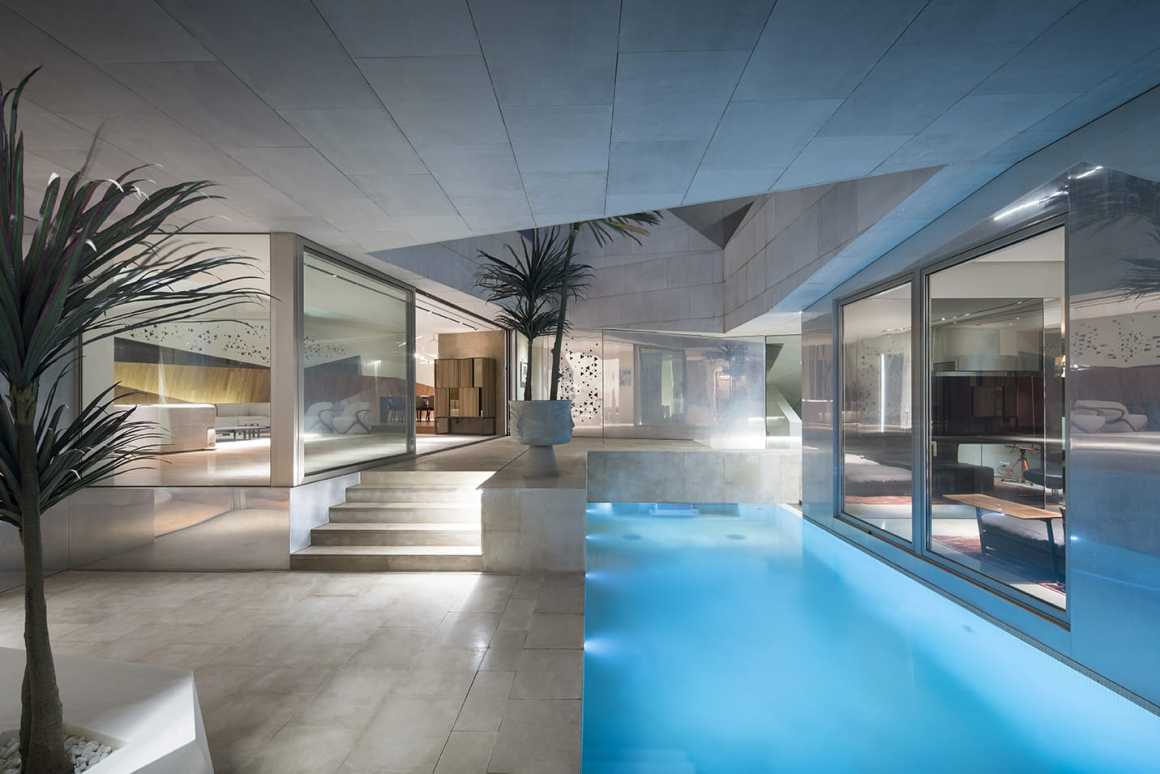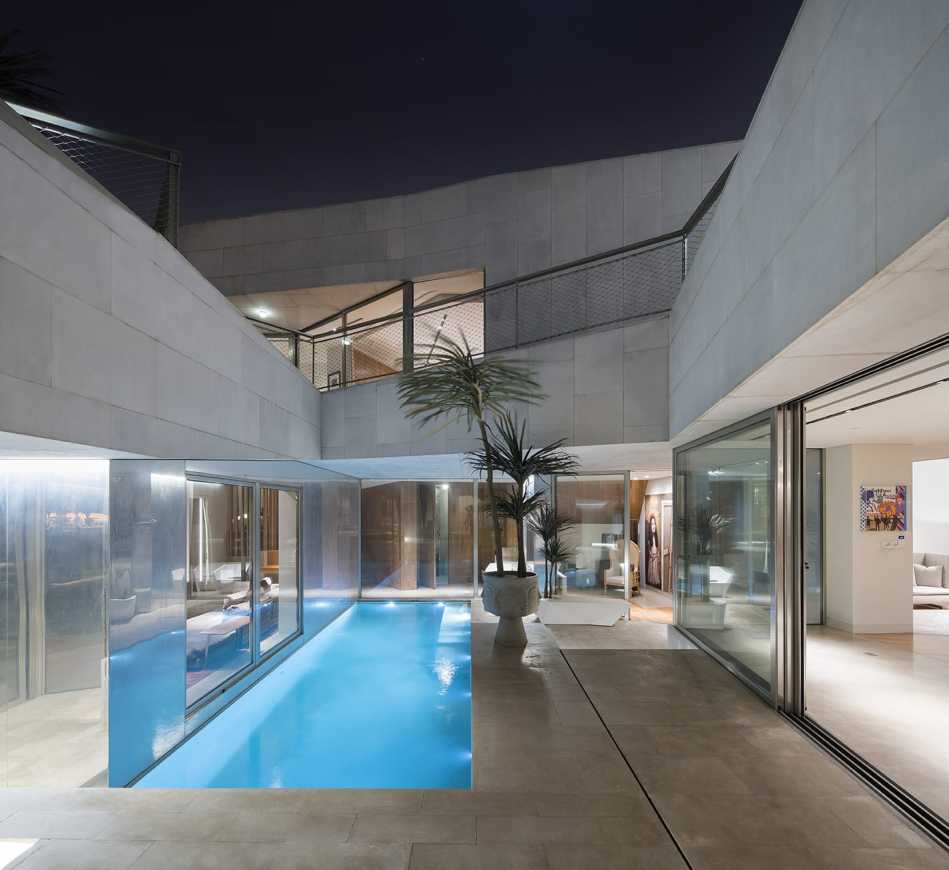 ▼室内空间 Interior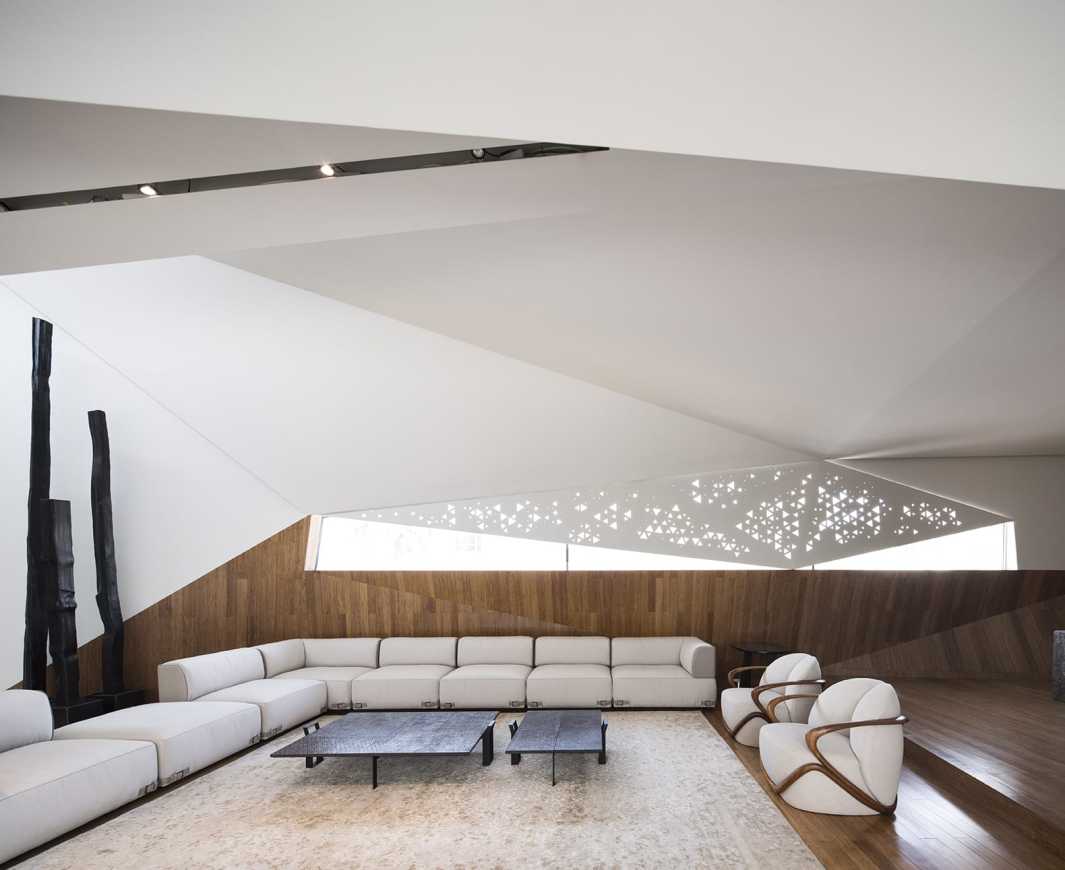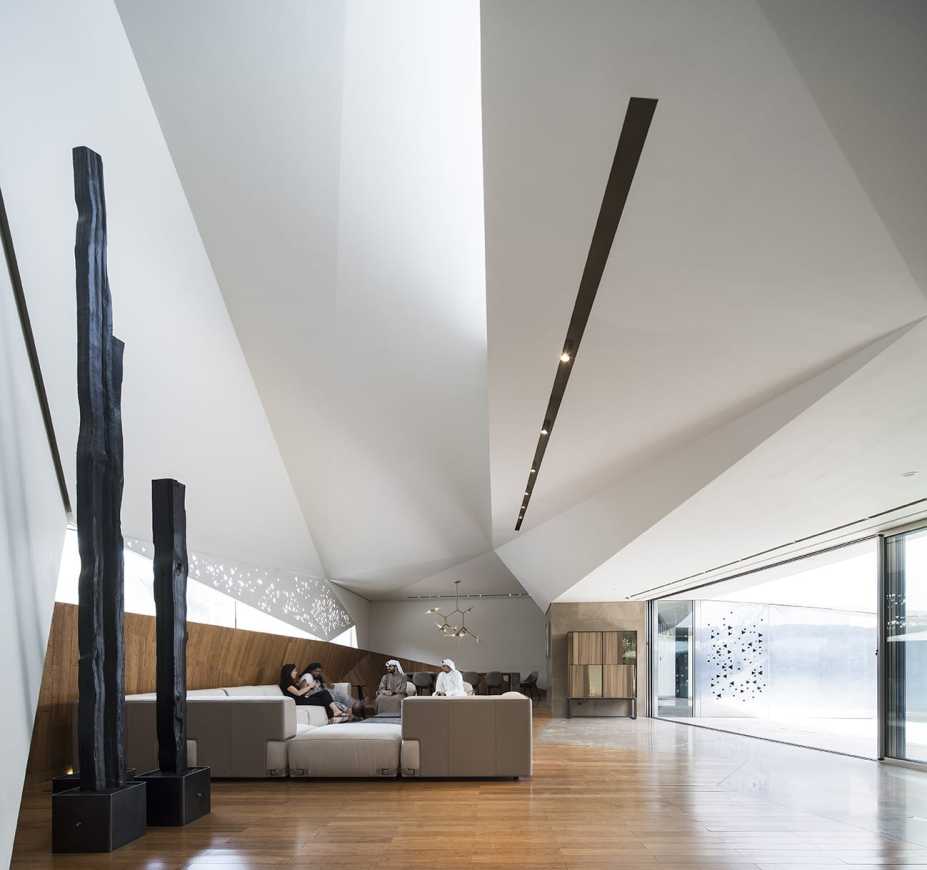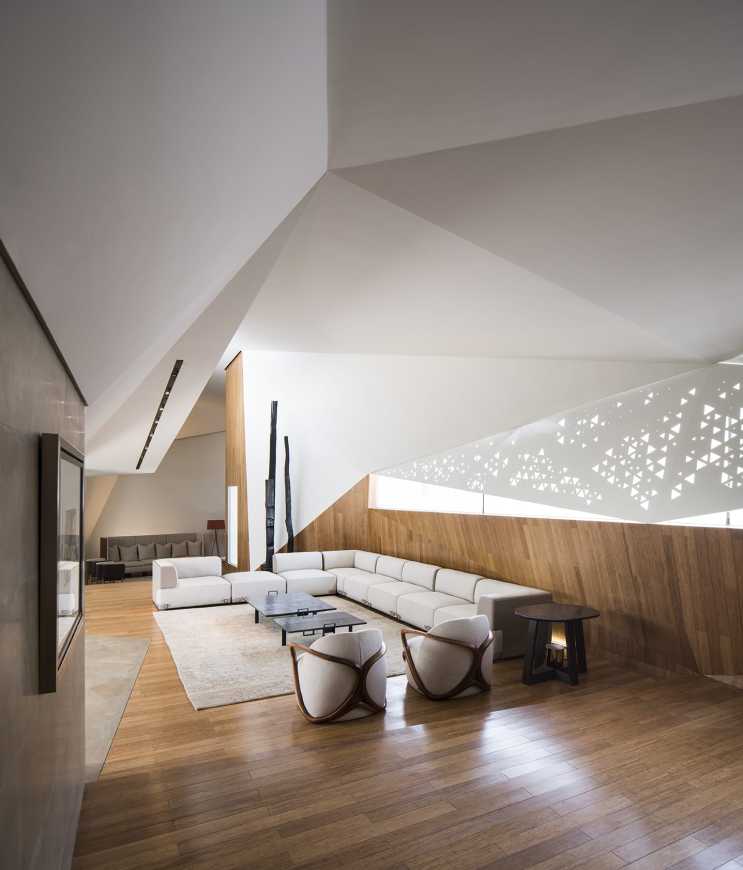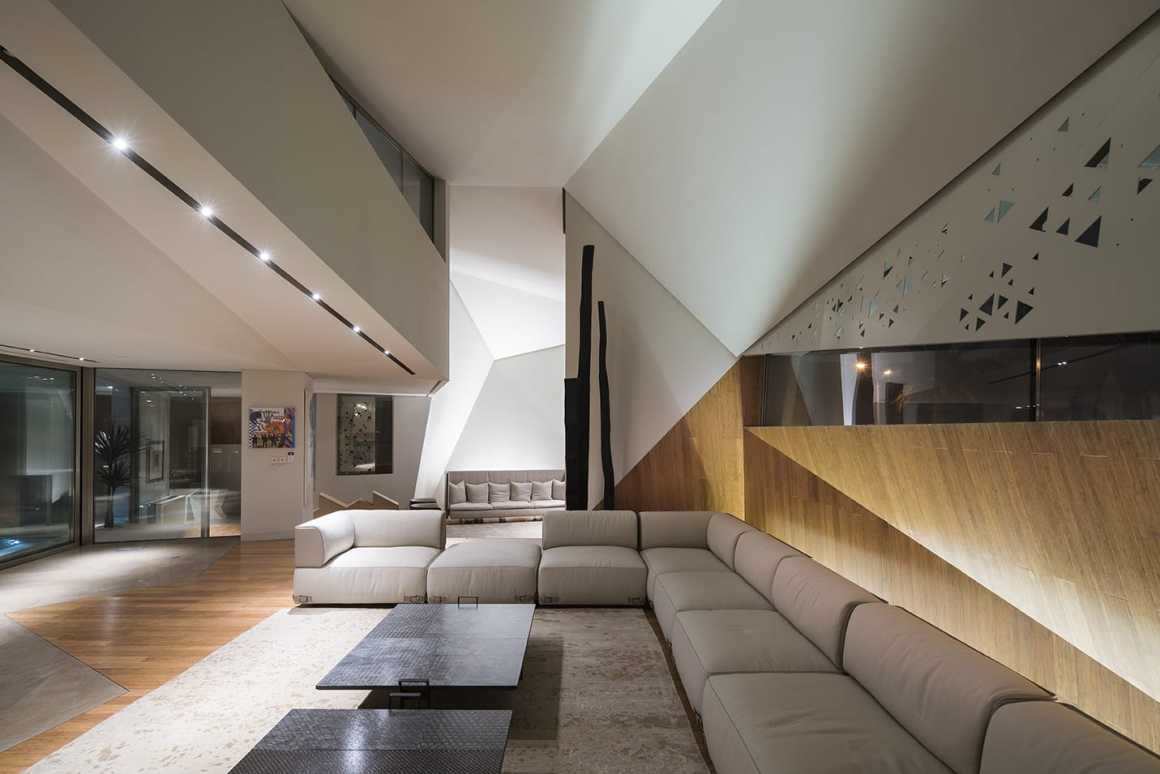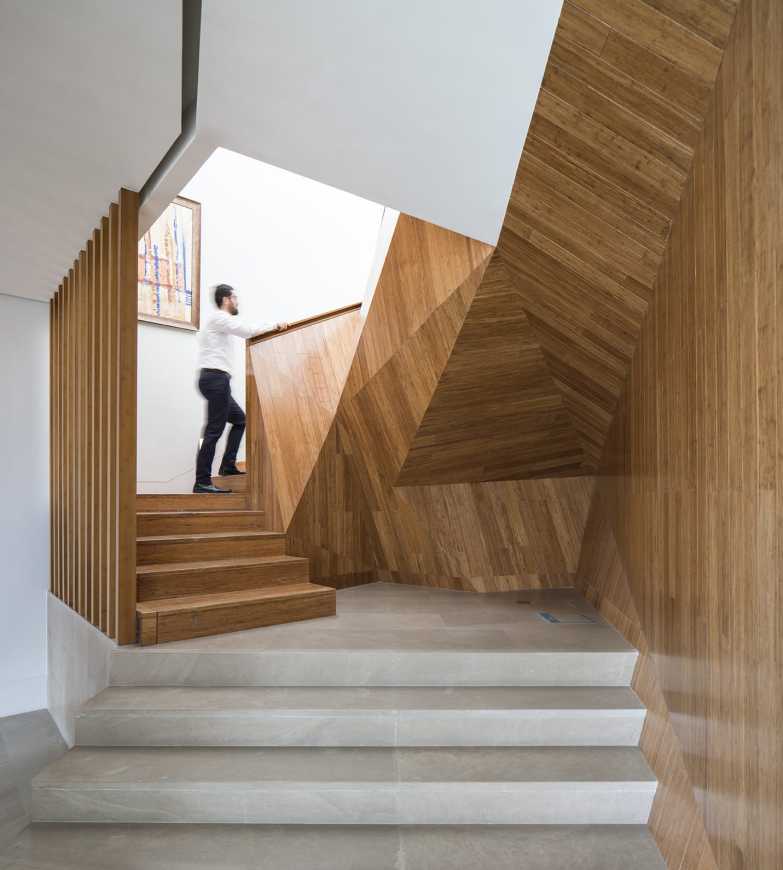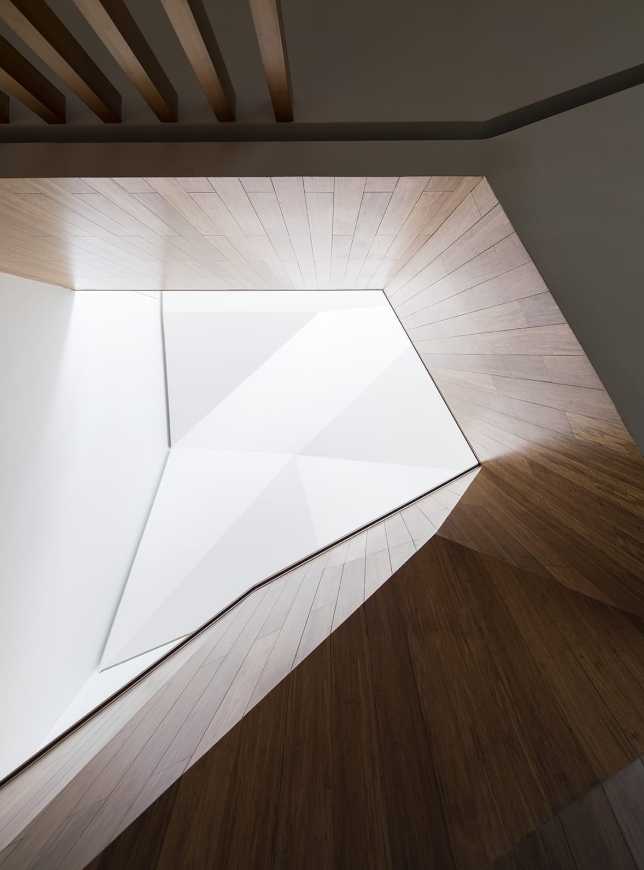 ▼建筑剖面图 Section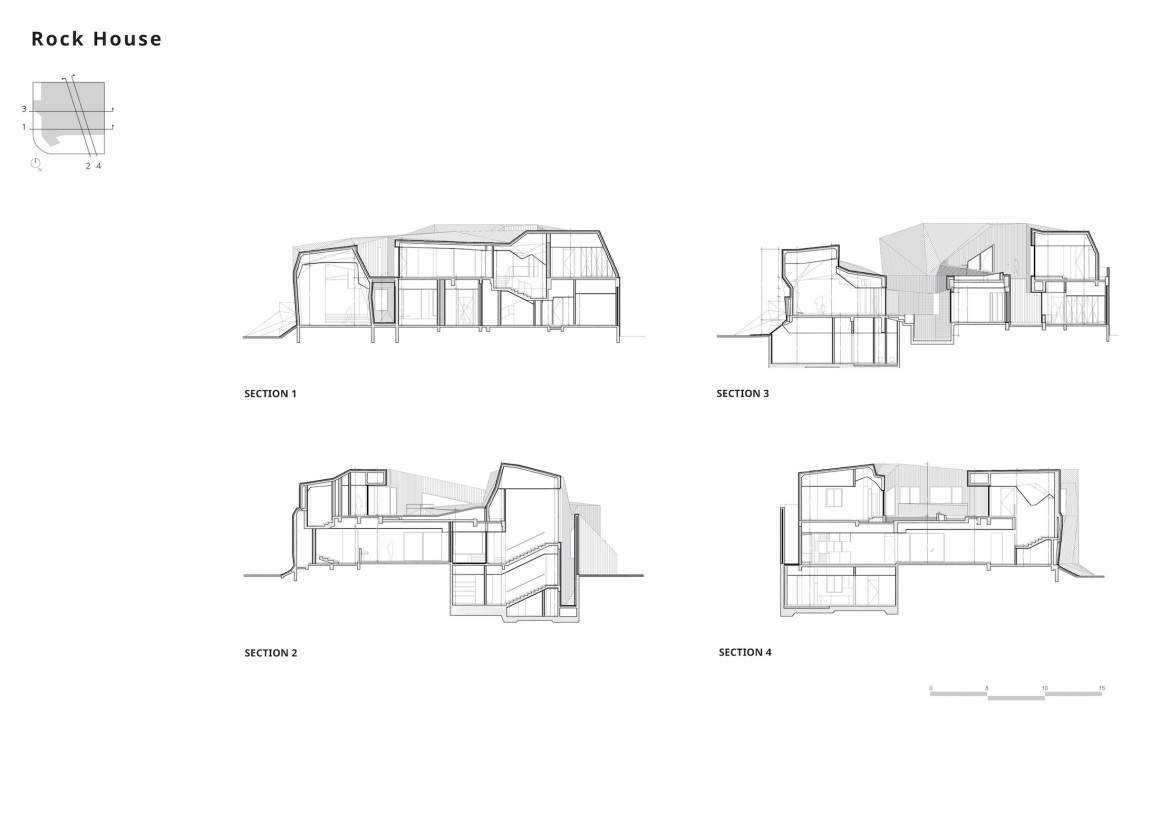 项目名称:岩石住宅
项目类型: 住宅
面积:1300 平方米
地点:科威特 Abdulla Al-Salem
日期:2006-2014
客户:私人
摄影:Nelson Garrido
主创建筑师:Nasser B. Abulhasan, joaquin perez – goicoechea
项目领导人:Lucía Sánchez-Salmón, Lulu Alawadhi
项目团队:Ma Eugenia diaz, Gwenola Kergall, Abdulhafiz Bahi El Din, Hanan Alkouh
灯光:Lara Elbaz
室内设计:AGi architects
家具供应商:Gunni & Trentino
Name: Rock House
Type: Residential
Area: 1,300 sqm
Location: Abdulla Al-Salem, Kuwait
Date: 2006-2014
Client: Private
Photography: Nelson Garrido
Main Architects: Nasser B. Abulhasan, Joaquín Pérez-Goicoechea
Project Leaders: Lucía Sánchez-Salmón, Lulu Alawadhi
Project Team: Ma Eugenia Díaz, Gwenola Kergall, Abdulhafiz Bahi El Din, Hanan Alkouh
Lighting: Lara Elbaz
Interior Design: AGi architects
Furniture supplier: Gunni & Trentino
更多 Read more about: AGi architects