本文由 Sanjay Puri Architects 授权mooool发表,欢迎转发,禁止以mooool编辑版本转载。
Thanks Sanjay Puri Architects for authorizing the publication of the project on mooool, Text description provided by Sanjay Puri Architects.
Sanjay Puri Architects:印度的勒克瑙市有着非常丰富的历史遗址,许多建筑甚至可以追溯到18世纪。该项目住宅就位于这样一片私人住宅用地边缘地带的繁忙主干道上。
Sanjay Puri Architects:Lucknow city in India has a rich heritage with numerous buildings dating back to the 18th century. The site for this house lies along a busy arterial road and is on the peripheral edge of an extensive plotted development for private homes.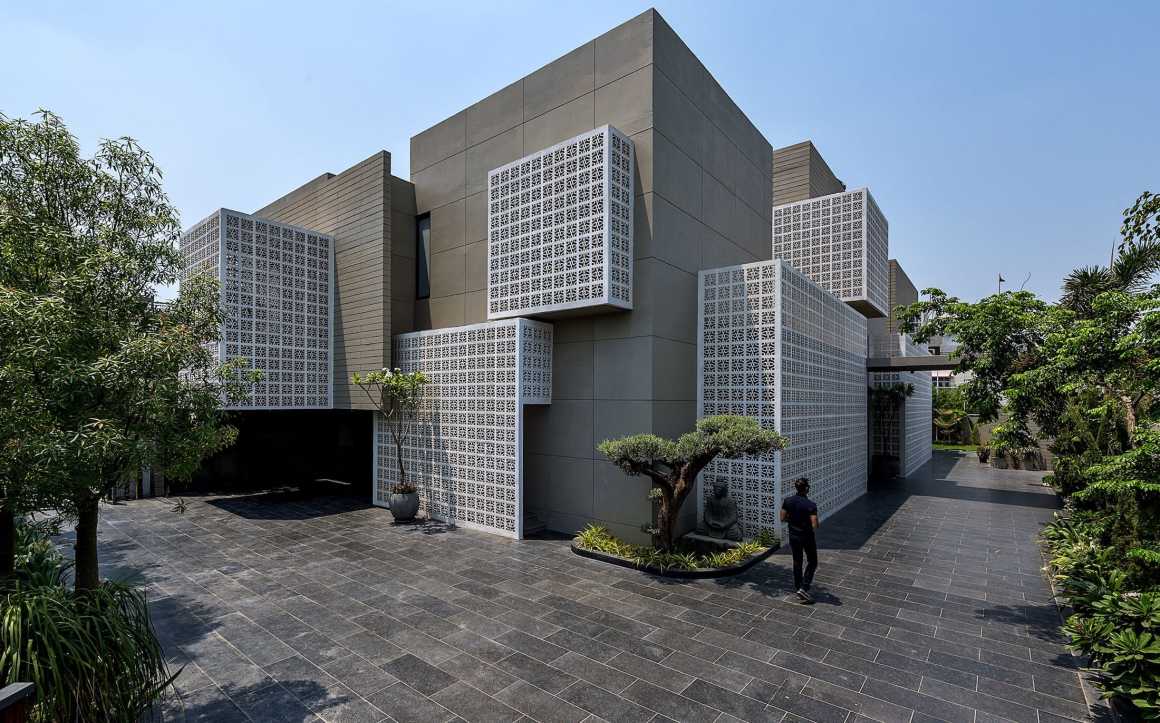 根据当地气候,夏季较为漫长,太阳位于南半球,且温度超过35℃,我们将这栋住宅设计成了传统的印度四合院布局形式。该6居室住宅的多数需求,都围绕着一个2层高的自然通风庭院,并穿插着有遮蔽的开放式露台和景观花园。
The house is planned to allude to the traditional Indian courtyard house in response to the climate of the location. Temperatures in the lengthy summer months are in excess of 35° C, with the sun in the southern hemisphere. The extensive requirements of the 6 bedroom house are interspersed with sheltered open terraces and landscaped gardens around a 2 floor high naturally ventilated courtyard.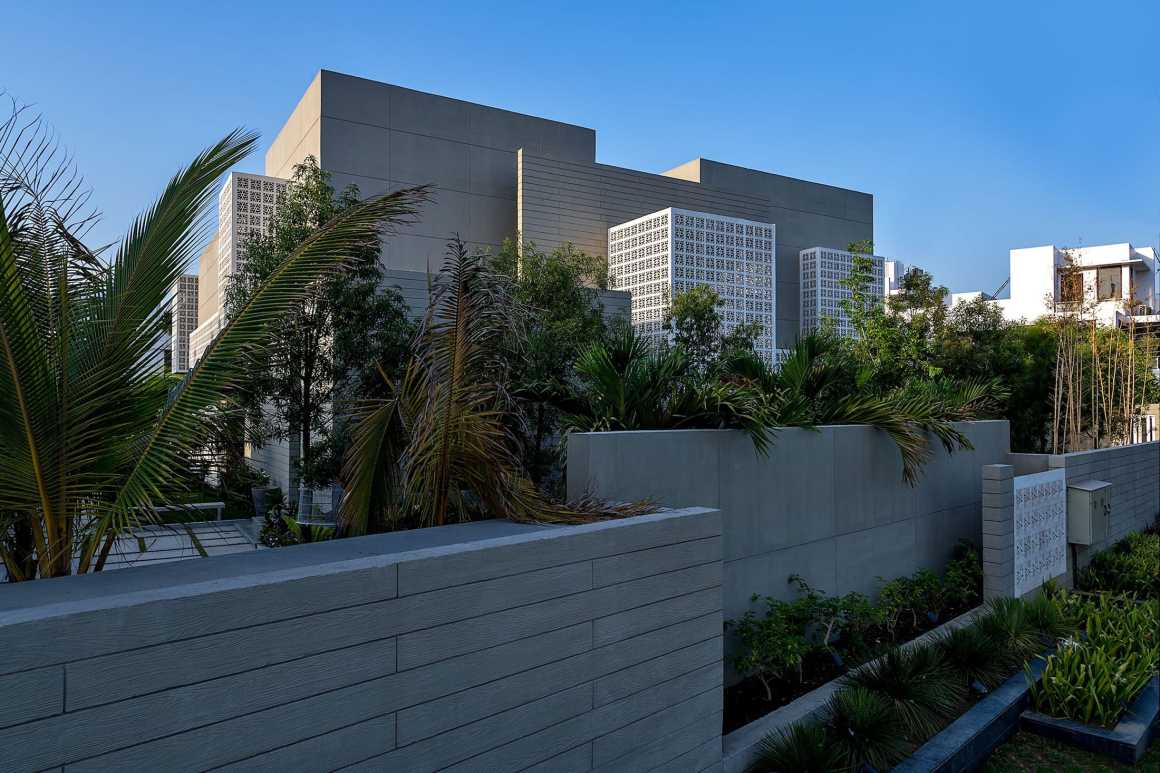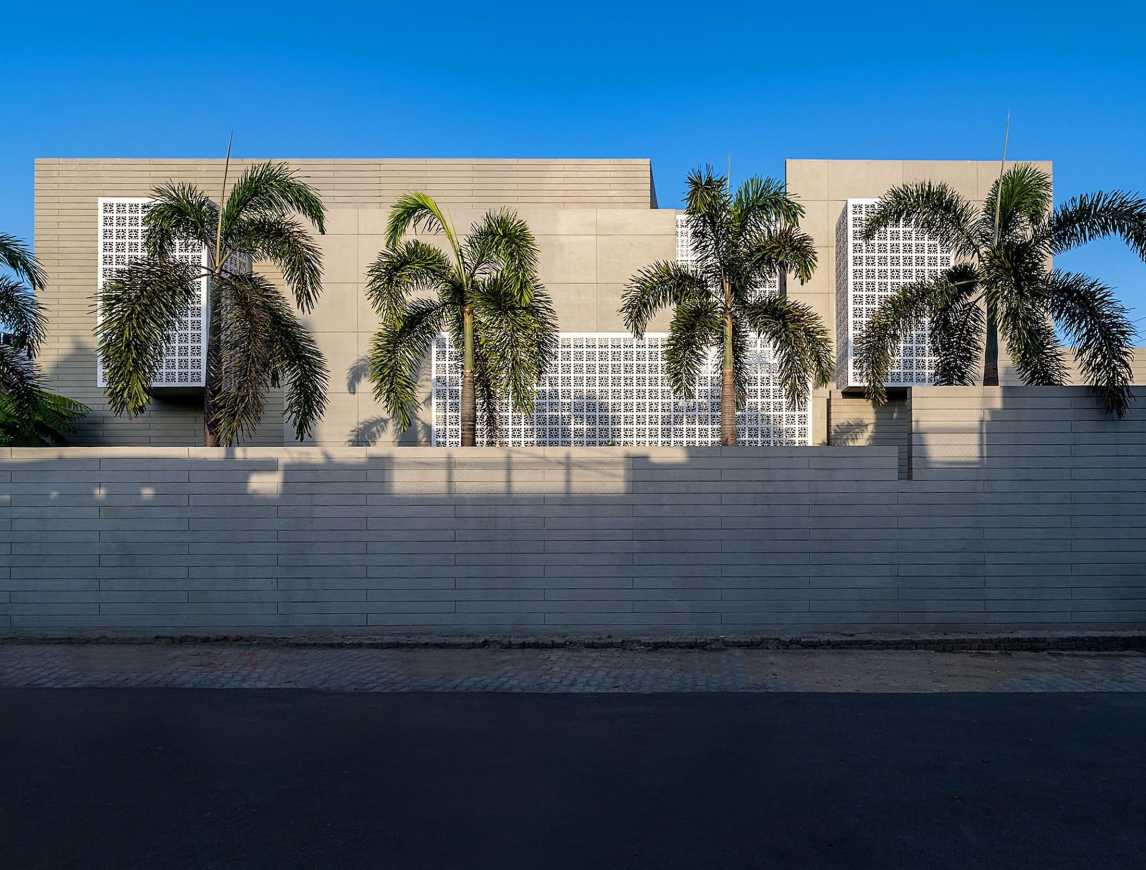 屏风图案来自印度传统建筑和著名的勒克瑙"chikan"刺绣,室外座位区分别位于住宅南侧、西侧和东侧。这些屏风为住宅提供遮阳,并创造不同光影变化的同时,也减轻了南侧繁忙主干道的交通噪音。
Patterned screens derived from traditional Indian architecture and the famous Lucknow 'chikan' embroidery sheath outdoor seating areas for each room on the south, west and east sides. These screens provide shelter from the sun, create different light patterns throughout the day and mitigate traffic noise from the busy arterial road on the southern side.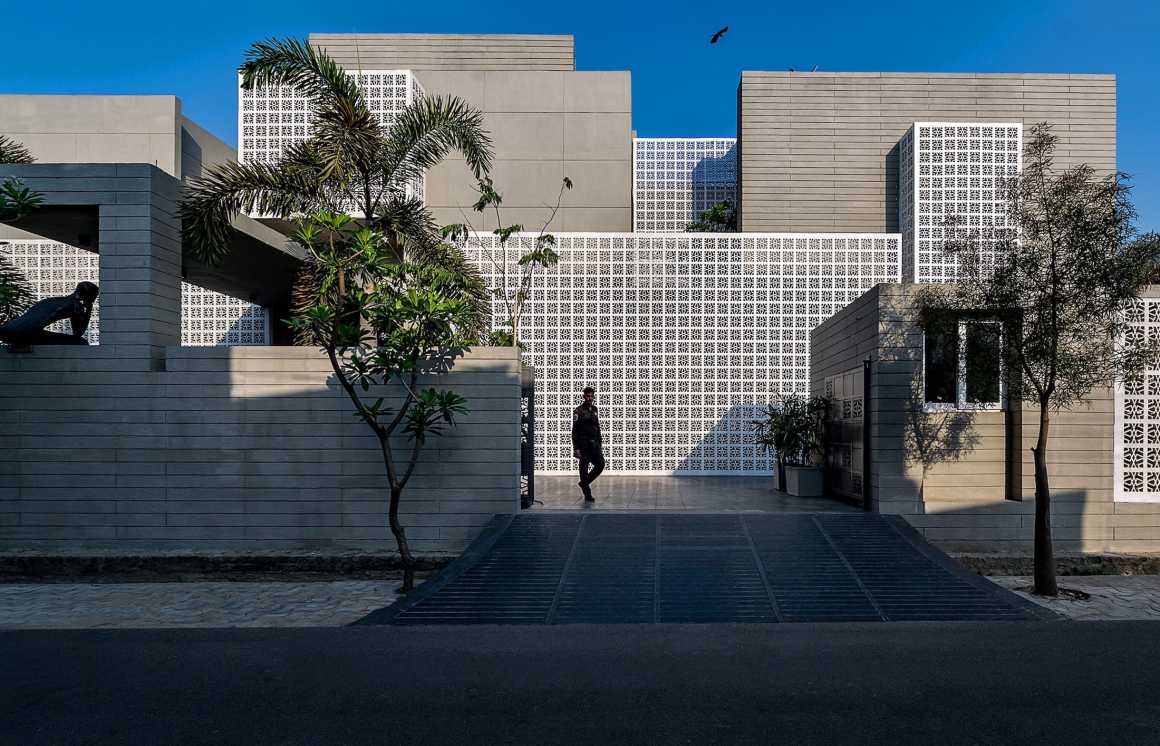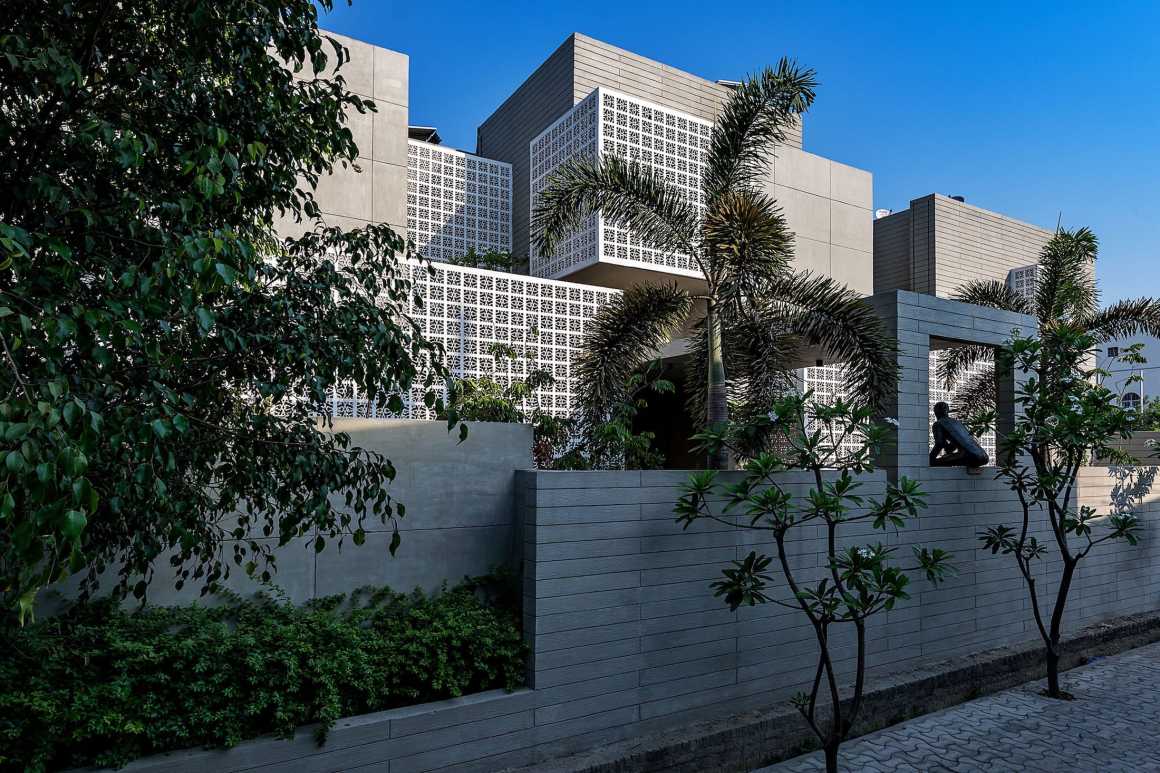 住宅中间接的反射光线可透过北侧的大玻璃窗进入室内空间。不同的体量比例和不同的剖面空间赋予了每个居住空间各自的特色,而中间的庭院又将它们紧密地结合在一起。
Large glass windows on the northern side allow indirect light to infuse the internal spaces of the house. Varying volumetric proportions with differing sectional spaces create an individual identity to each living space with the courtyard cohesively integrating them together.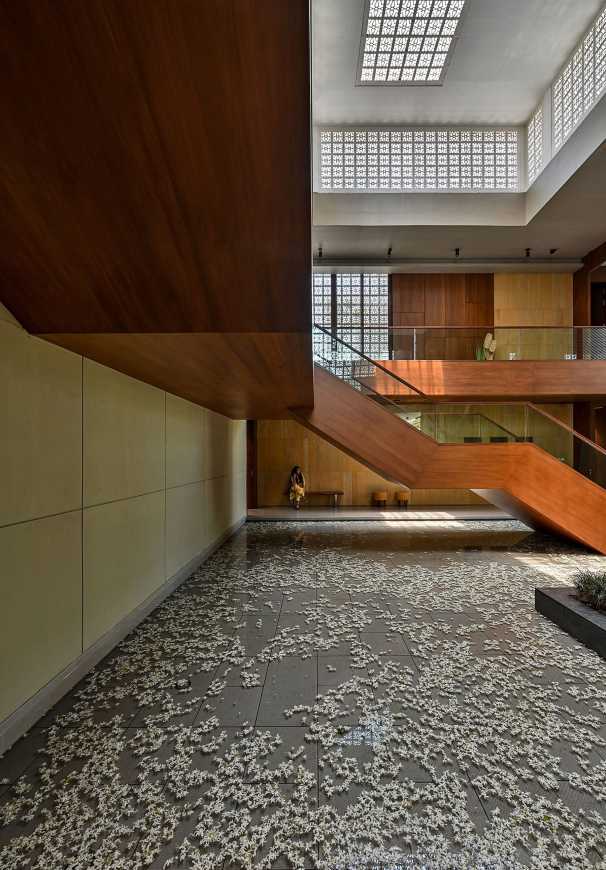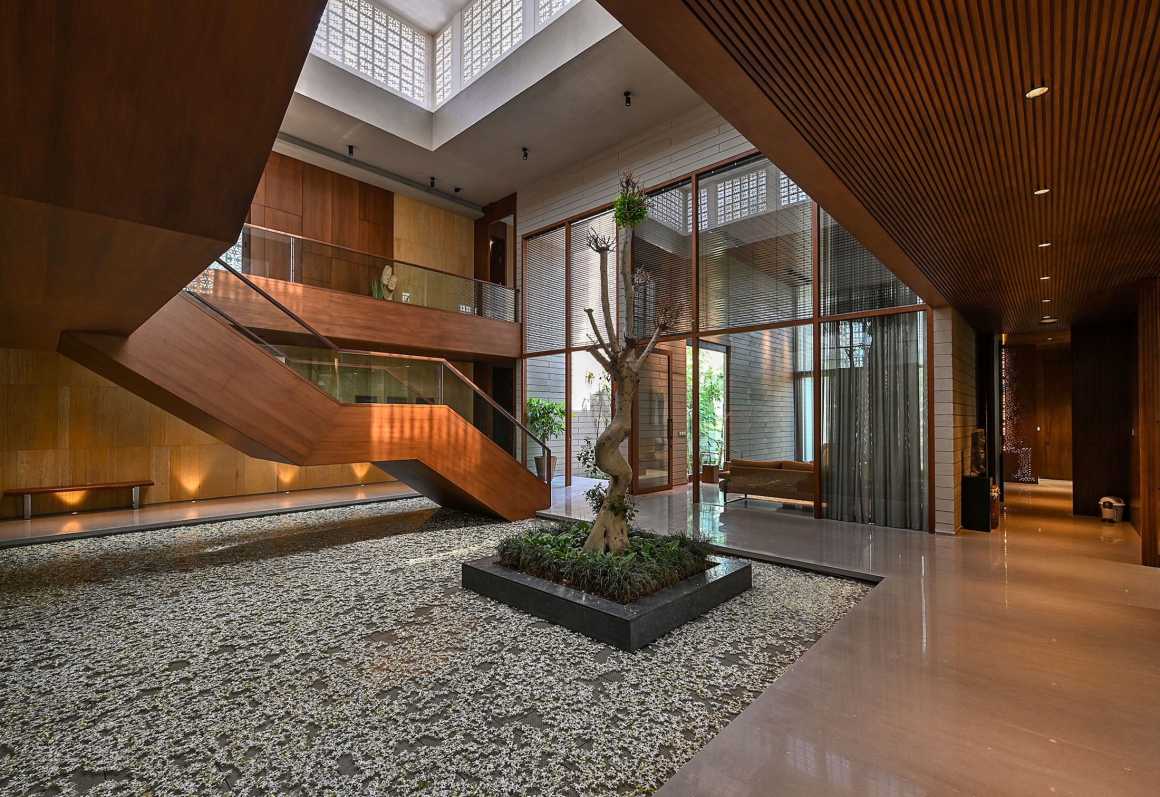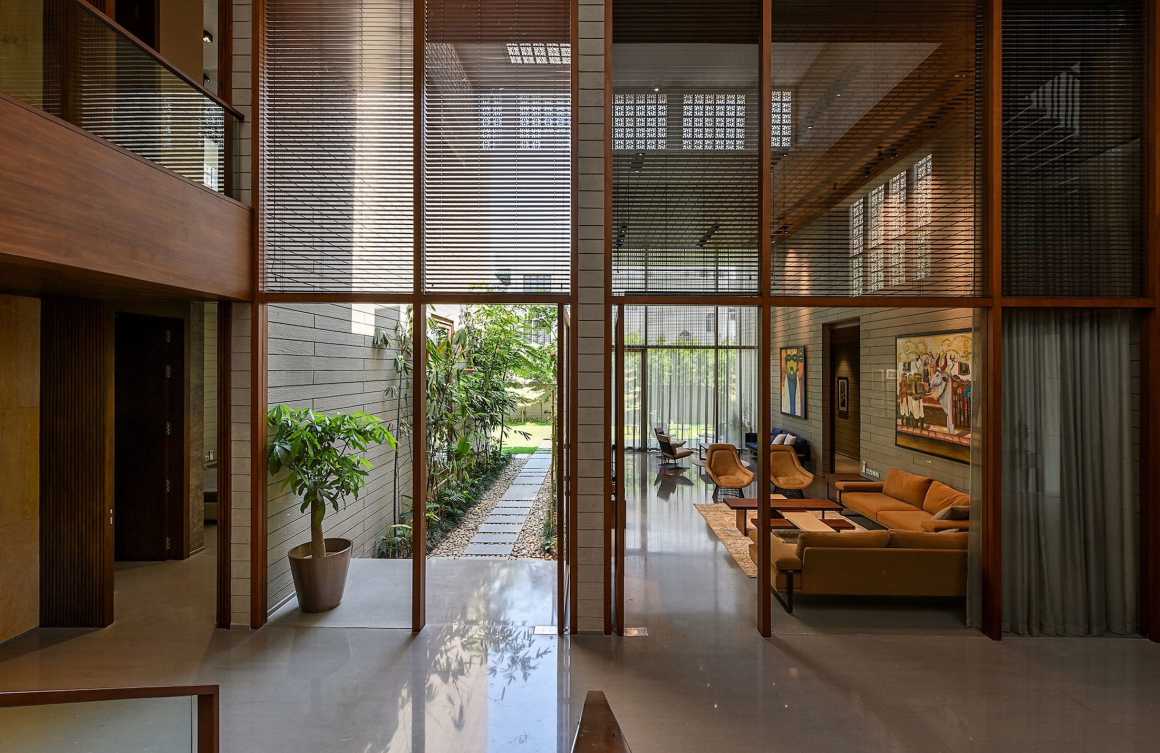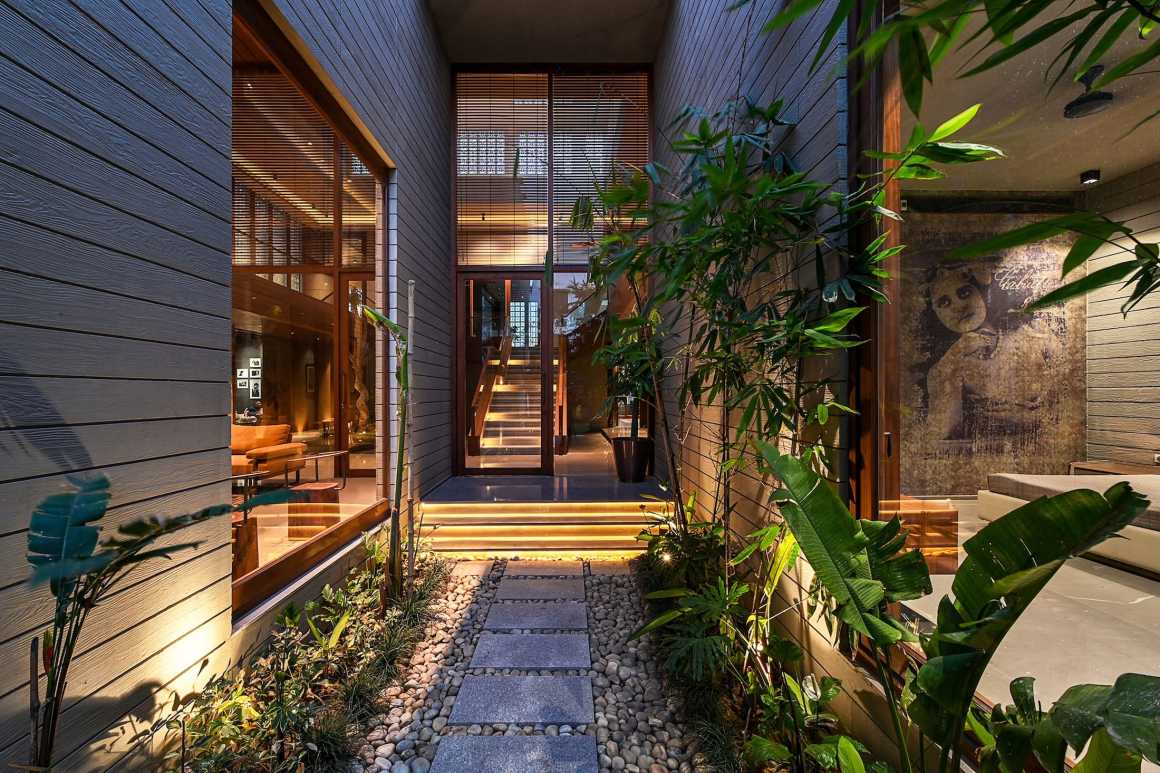 该建筑几乎完全由清水混凝土建造而成,其余砂岩和木材的自然色调与柔和的色彩、生动的印度艺术和景观则在每个内部空间中以不同组成形式组合在一起。
Built almost entirely in raw concrete, a natural palette of sandstone and wood with muted colors, vivid Indian art and landscape are brought together in different compositions in each of the internal volumes.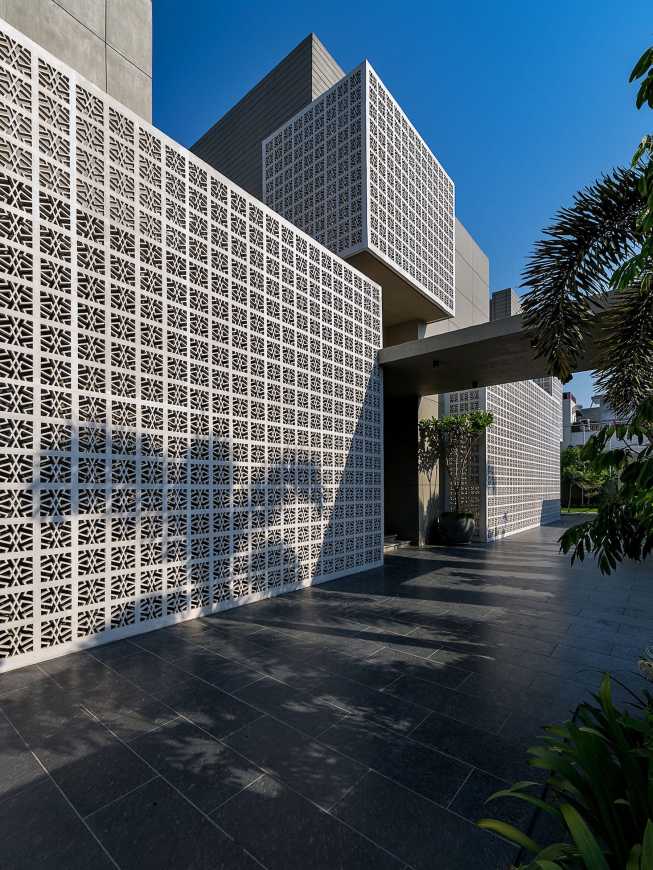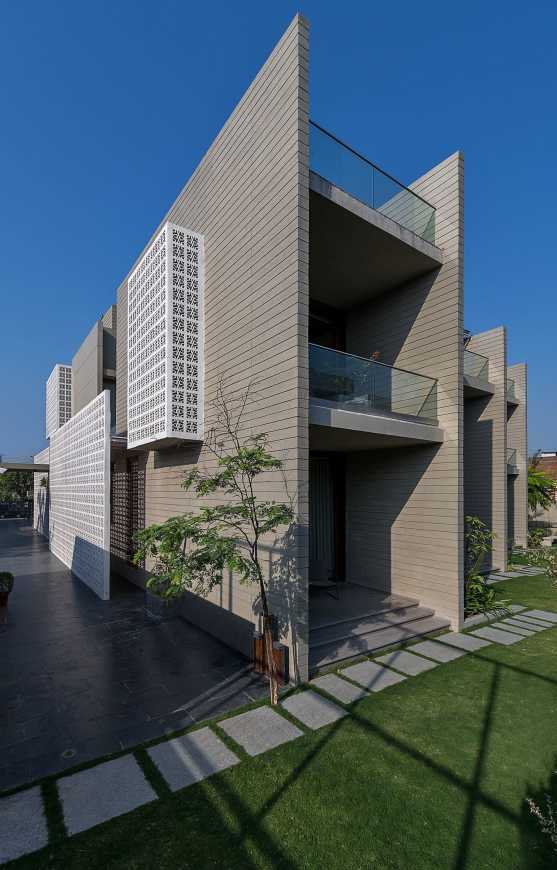 北侧大花园一直延伸到各房之间的内部庭院,这里全天内的大部分时间都有阴影区,可保证漫长夏季的正常使用。
A large garden on the north penetrating up to the internal courtyard between rooms has partial shadows at most times of the day allowing it to be used in the extensive summers too.
该住宅为人们创造了一系列的体验空间,通过它的设计促进了内部的自然通风和采光,同时也与位置、阳光、传统、文化和社会等方面相互产生联系。
A series of experiences are created in this house that by its design facilitates natural ventilation and sunlight within and is simultaneously contextual to the location, sun articulation, tradition, culture and social aspects.
▼建筑首层平面图 Ground Floor Plan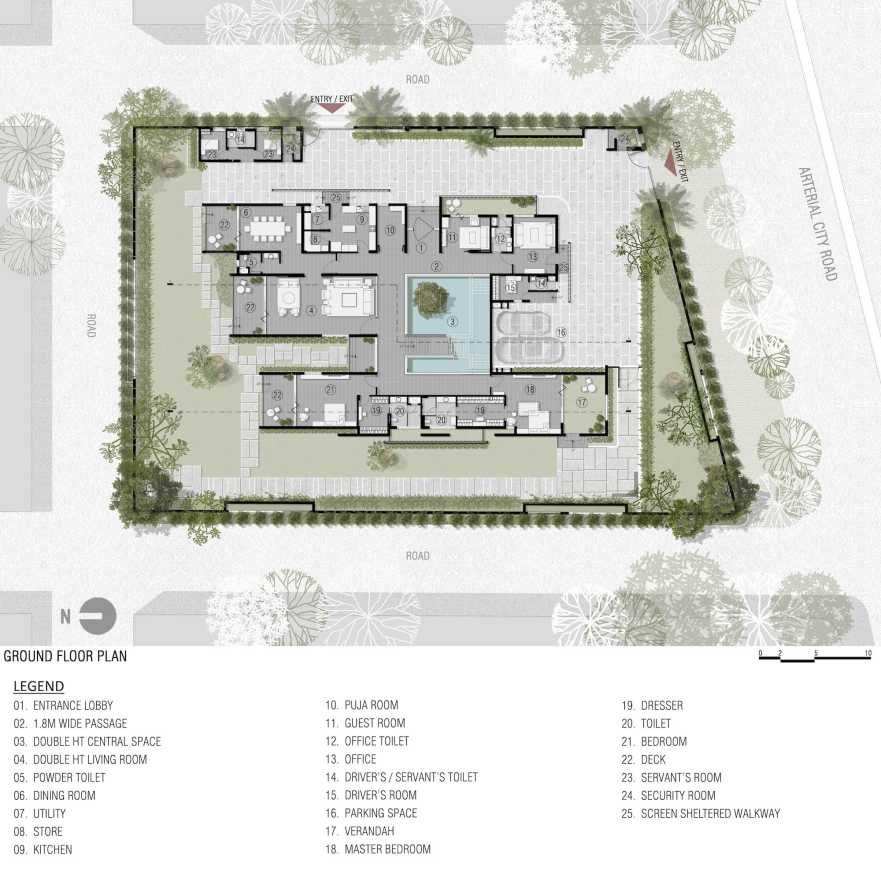 ▼建筑二层平面图 First Floor Plan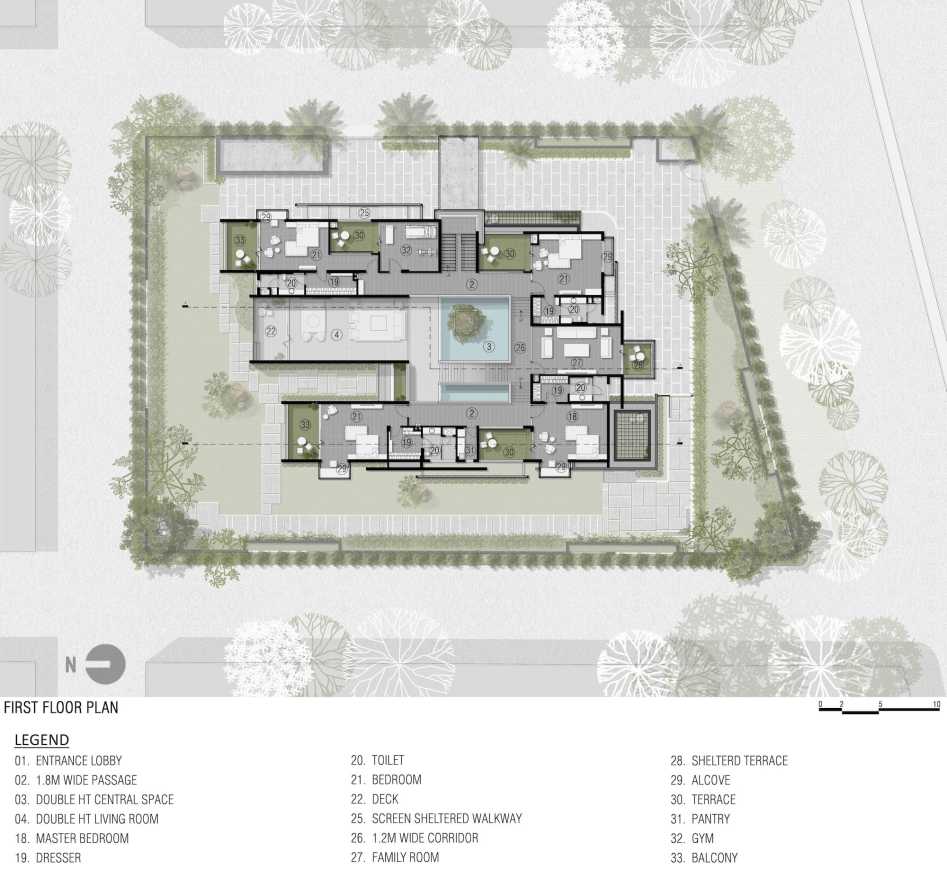 ▼建筑剖面图 Sections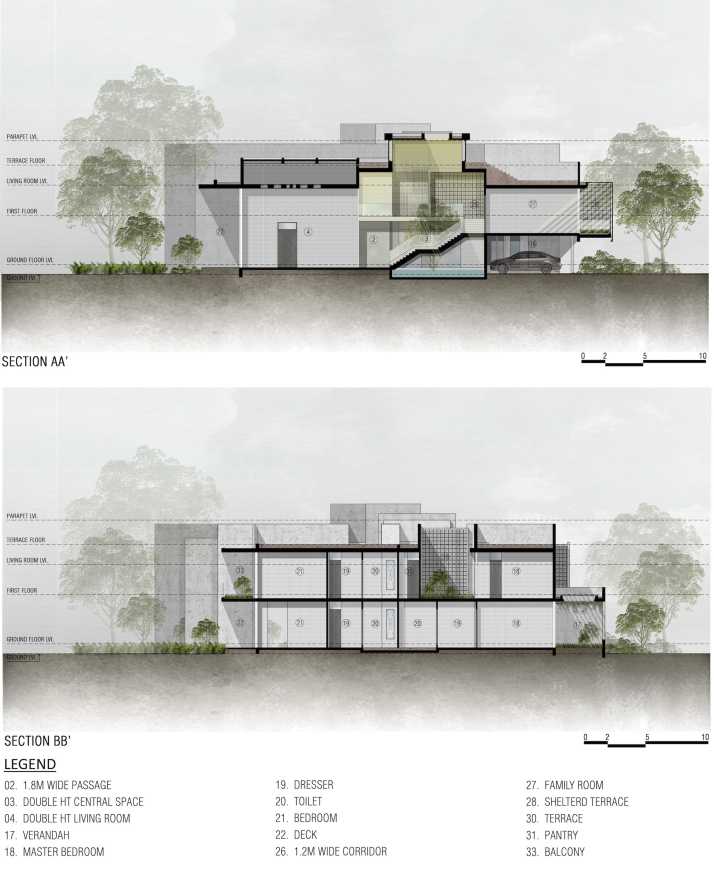 项目名称:18 Screens
地点:印度勒克瑙
项目年份:2019年
Project name: 18 Screens
Location: Lucknow, India
Project year: 2019
更多 Read more about: Sanjay Puri Architects